The Best Virtual Team Building Activities That Your Remote Team Will Love










---
Team Building for Remote Teams
If your team is almost entirely working from home, now is the perfect time to bond virtually! (Remember coffee break banter?) Keep your team strong and provide a space for communication and laughter with a live, interactive online class, from professional chef-led cooking classes to wine tastings to mixology classes and more. In a virtual setting, your team will get face time with each other while crafting an incredible meal, mixing cocktails or tasting wine along with the ability to ask your chef or host questions in real time.

Our virtual team building activities are designed to enhance social connections within your team as you work together outside of the office. Plus, our online classes include everything you need, from ingredients to recipes. Simply log into the class, prepare your favorite drink, and let the bonding commence!
Best Virtual Team Building Activities By Category
Online Pasta Making Classes
---
Online Sushi Making Classes
---
Online Pizza Making Classes
---
Other Online Cooking Classes
---
---
Virtual Wine Tastings
---
Coming Soon!
---
Online Mixology Classes
---
Coming Soon!
---
Cooking Classes
---
Team Building Activities
---
Private Chef Experiences
---
Food Tours
---
What They're Saying
---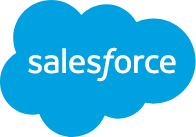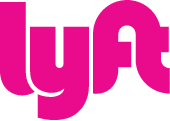 What They're Saying
---
"This was a great service. My startup booked a class as a team-building exercise, and it was a ton of fun! We learned french cuisine - and it was a complete success."
Max S. on Yelp , San Fernando Valley
"We booked a Cozymeal cooking class for a team building event this weekend and had such an awesome time! I definitely recommend Cozymeal for your next team building and group gatherings!"
Arash Z. on Yelp , South Bay Los Angeles
"I'm running a startup. It's not easy to find team building activities that get a team to connect at a deeper level, so when I told my team about cooking classes, they all loved the idea! "
Pay N. on Yelp , Downtown Seattle
"Did a work team event with Chef Joe, our group had a great time. Feedback from the team was very positive. Great for a team event, much better than some of the traditional things we tend to do."
Greg G. on Yelp , South Seattle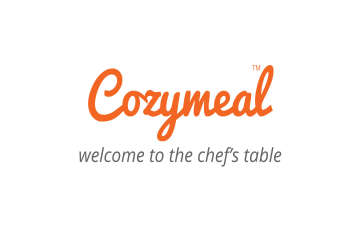 Customize an Experience for Your Team
---
Contact our team for private events or custom classes.
Virtual Team Building FAQs
---
What is a virtual team?
A virtual team works remotely, whether due to social distancing or simply because there is no physical office. Remote teams may all live in the same area, or be scattered across the country (or even the world!). While they don't work face-to-face, virtual teams rely on video conferencing, chat, email and phone calls to communicate. As telecommuting continues to rise in popularity, more and more people are interested in working virtually and learning how to be an effective, productive employee from home.
How do you do virtual team building?
Virtual team building is easy; all you have to do is think outside the box! You can host a remote happy hour or open mic night over Zoom, start a themed photo contest email chain or Slack thread, play virtual charades or trivia, or even meet up for an online cooking class.
How do you build trust in a virtual team?
Building trust in a virtual team comes with added importance since there is little opportunity for bonding in person. Managers should make a dedicated effort to encourage communication, even if it's taking five minutes at the end of the day to catch up on everyone's lives. Like any work environment, it's also important to keep everyone informed on company decisions, new initiatives and opportunities for growth.
Why do we do team building activities?
Team building activities are one of the most effective and valuable ways to foster creativity, camaraderie and time-management skills amongst your staff. By having them do something fun together, teams collaborate in ways they may not normally collaborate in the office, leading to stronger relationships and a renewed sense of community. This not only boosts morale but also benefits the company's overall health with employees that are inspired and invigorated.
How do you facilitate team building activities?
The options are nearly endless for team building activities, and you're sure to find plenty available in a city near you. It's always a good idea to consider your staff's needs, physical limitations and lifestyle before landing on an idea and choose something that will be accessible (and fun!) for all. For example, if you know your staff loves good food, you can't go wrong with an in-person culinary experience a team building activity or even an online cooking class led by an expert chef!
Featured Articles
---