23 Virtual Team Building Activities That Still Feel Personal
Last Updated on August 4, 2020
| 0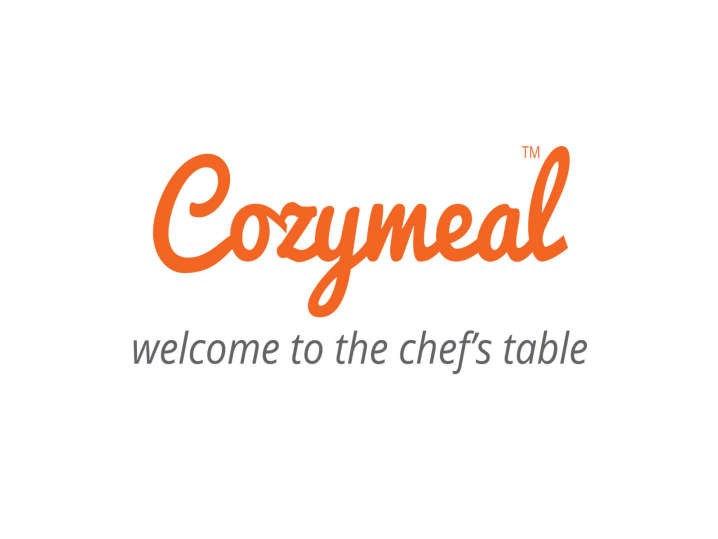 Work-from-home can make the individual members of your team more productive. But, it can also get in the way of collaboration and make team members feel isolated. When team members don't feel close with their colleagues, they're more reluctant to communicate problems, which can cause projects to fail. To promote open communication and build trust, set up virtual team building activities that remind everyone why they signed up to be part of the team in the first place.
These 23 ideas for virtual team building activities will help your company bond, build trust and communicate more openly and effectively. Plus, every single one of them can be done in sweatpants! (Hey, may as well embrace the benefits of being remote!)
Jump to Section
Virtual Team Building Activities for Foodies
Good food puts everyone in a good mood. Food-focused team building activities are a crowd pleaser and are just as easy to accomplish online as in person. To make your whole team feel included, ask ahead of time if anyone has any dietary restrictions. Share those restrictions with your chef or event coordinator, and make sure they can accommodate everyone on the team.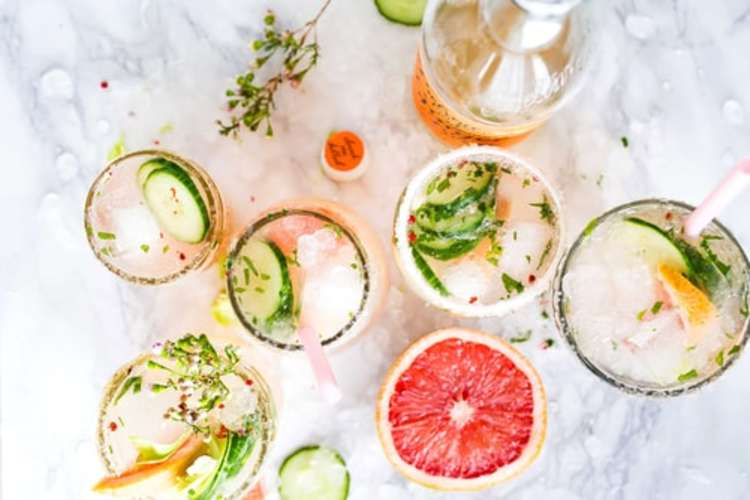 1. Online Cooking Classes
Online cooking classes give your team access to the best chefs from across the country. In these classes, your team can interact directly with each other and the chef. They can ask questions, learn new techniques and try a delicious meal of their own making.
Because everyone is making the meal in their home kitchen, they'll use their own ingredients, which they can shop for locally or order online. This gives everyone the freedom to make ingredient swaps. The chef can recommend swaps to accommodate your team members' dietary needs, and everyone can make their own version of the recipe. At the end of the class, everyone can show their creation.
2. Virtual Cooking Competitions
If your team loves a friendly challenge, turn up the heat with a cooking competition. Sign your workplace up for pasta wars, a sushi showdown or a cupcake challenge here.
Just because everyone is at home in separate kitchens, doesn't mean you have to work alone. Break out into smaller teams where everyone's individual pasta or sushi creation will count toward their team's score. This will encourage team members to cheer on their colleagues and help each other throughout the process.
Since it's a competition, offer a prize for the winners, and have the chef who's hosting your class serve as the judge — you'll have an unbiased, expert opinion.
3. Skills-Based Online Cooking Classes
In a skills-based cooking class, your team can gain foundational culinary knowledge (which means you'll be ready for advanced cooking challenges in your next virtual team building activity).
Many kitchen skills also translate into the workplace: A knife skills class can lead to a discussion about balancing precision and speed, while a class about mise en place can help you organize your workspaces for productivity.
At the end of your skills class, have everyone show off their work and talk about their key takeaways from the activity.
4. Online Mixology Classes
An online mixology class is a virtual alternative to a traditional happy hour. Your team can learn to make classic cocktails or shake things up with unique craft cocktails that they could only learn from the expert mixologist leading your class. You may even end up with a signature company cocktail!
5. Virtual Wine Classes
Go from casual drinker to connoisseur with a virtual wine class. In this activity, an expert sommelier will lead you through tasting notes, teach you about wine regions and talk about body, acidity and finish. Treat your team by sending bottles ahead of time if your state allows for alcohol delivery. If not, have the sommelier provide a list for everyone to purchase. Have the team try each wine together, talk about their impressions and see who would make the best sommelier.
6. Virtual Lunch
Hosting a virtual lunch keeps things simple and encourages everyone to take a midday mental break. Have your team get their lunches ready then hop on a Zoom call to eat and chat (no work talk allowed!).
It's easy to make this activity part of your regular routine. Team members can provide their own lunch (after all, their fridge is only a few steps away), or you can make the event extra special by having lunch delivered to everyone's house or letting everyone choose their own take out with a Grubhub or DoorDash credit.
Virtual Team Building Activities for Culture Buffs
You hired the members of your team for their beautiful brains, so look for virtual team building activities that encourage them to think critically, have important discussions and share their knowledge. These ideas will help everyone learn and grow.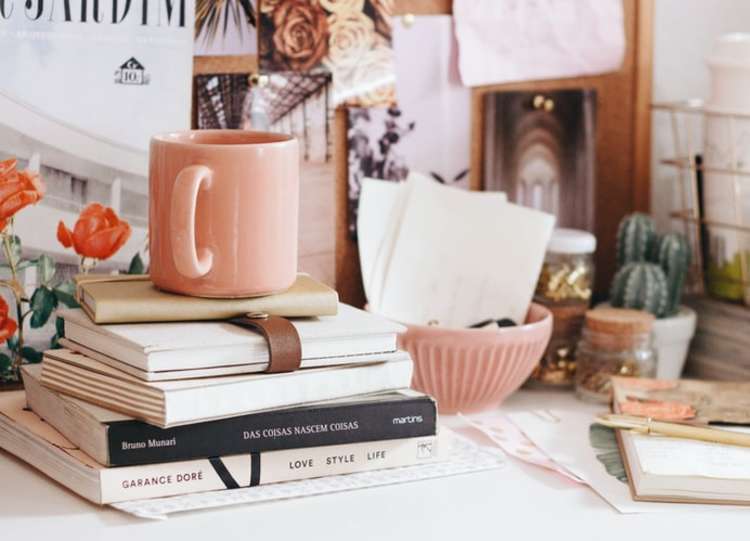 7. Book Club
The point of a book club is discussion. Debating the ideas in a book can encourage your team members to form their own opinions and defend the reasoning behind those opinions. Doing so in a low stakes forum like a book club can build trust so your team members will feel confident bringing up ideas on team projects as well.
Choose books that are relevant to the field you work in, books that promote diversity in the workplace (of both people and ideas!) or books that support your corporate culture. You can also establish a just-for-fun book club and have team members nominate and vote on books they want to read.
8. Movie Night
Similar to a book club but with a much lower barrier to entry (it takes a lot less time to watch a movie than it does to read a book), a movie night is most effective if you open the floor to discussion and interpretation afterward. Again, you can choose movies about workplace culture or just have fun watching new releases together.
If you want the whole team to watch simultaneously, host a Netflix Party, which has a built-in chat feature, so you can get the conversation flowing while the movie is still going. Or, you can ask everyone to watch the movie ahead of time and simply host a discussion.
9. Skill Share
Your team members all have unique skills — some that they use at work and some that they use at play. Have each person take turns hosting a skill share class where they teach their coworkers about something they know really well.
Team members can share work-related skills, like the basics of HTML coding, or fun skills, like how to play chess. If your colleagues are too bashful to say what they're good at, build their confidence by having coworkers nominate them based on their exceptional abilities.
10. Virtual Tours
The internet is an amazing place where you can see the world without leaving your living room. Take your team on a virtual tour of a museum, and have everyone take notes on their favorites parts. Afterward, discuss which exhibits appealed to each person and why.
Virtual Team Building Activities for Fun and Games
When you play a game with your team, you don't have to work as hard to prompt conversation. There's already a task for everyone to focus on. Plus, by creating a little competition, these virtual team building activities keep everyone engaged and don't feel too much like work.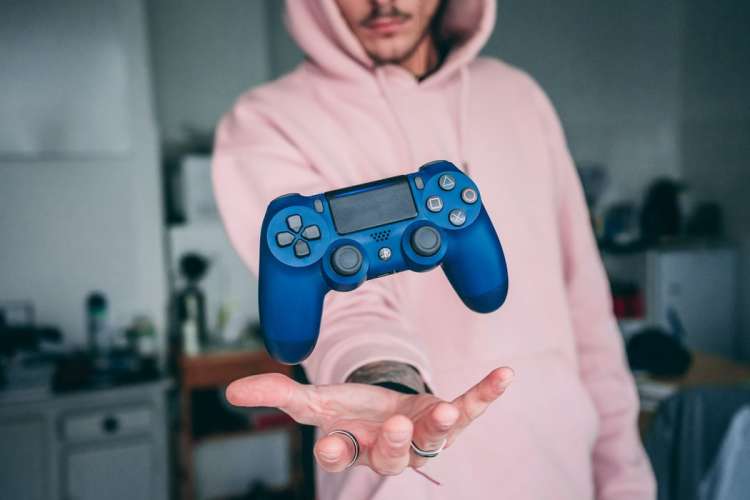 11. Trivia Night
Come up with trivia questions ahead of time, then have your coworkers break out into smaller teams. Each team can create their own Slack chat where they can brainstorm their answers. Have a prize for the winning team, and groups will have to put their heads together if they want to take home the glory (and the goodies!).
12. Scavenger Hunt
An in-home scavenger hunt is one part game, one part getting to know you. Come up with a list of items that everyone will have in their house. Then, send team members running around to find and share each item.
For the most fun, make the items on your list open to interpretation (for example, instead of saying "find a ball," say "find something round"), and see how everyone solves the problem in their own way. You can use the alphabet as inspiration and have everyone find one item that starts with each letter from A-Z.
13. Video Games
There are lots of video games you can play online that already have built-in social spaces. You can chat with your coworkers, help each other navigate difficult levels and in some games, you can play as a team, competing against others from around the world.
14. Virtual Escape Room
Yes, even escape rooms have gone virtual. Escape rooms are a natural team building activity because you have to work together to find clues and connect the dots before time runs out. Much like in your company projects, one person can make a big difference, but ultimately, you'll succeed or fail as a team.
15. Virtual Party Games
If you just want your team members to bond over good fun and good conversation, party games provide a low-pressure conversation starter. Your team can work together to solve a mystery with a virtual version of Clue, help one of their coworkers find the right answer to Heads Up or make each other laugh with Quiplash.
There are also plenty of games that don't require any downloads or extra technology. Think Mad Libs, 20 Questions or I Spy (encourage people to sit in front of busy backdrops to make that last one work).
16. Charades
This game encourages team members to leave their ego at the door. They can let their guard down and act ridiculous — knowing their team members not only accept their silly behavior, but are cheering them on all the way. Everyone can submit prompts for teammates to act out or download the Charades! app to have the ideas automatically generated.
17. Bingo
Ship bingo cards to each of your team members or use one of the many free online bingo-card generators to have team members print their own cards. Come up with silly prizes and enjoy watching everyone jump up and down in front of their computer screens when they win.
Virtual Team Building Activities for Creativity
Creative team building activities aren't just for teams in creative fields. Nearly every position benefits from creative problem-solving skills, and if you want to get your team thinking outside the box, you need to engage the creative side of their brains. Here are some ideas that can help.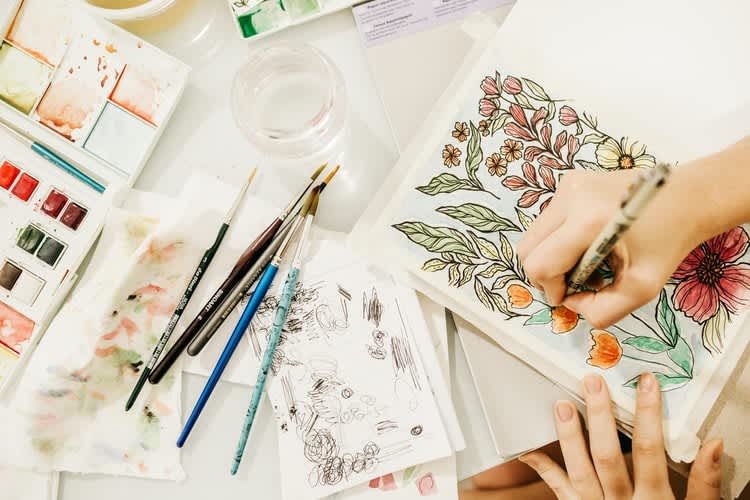 18. Playdough Sculptures
Who needs Pictionary when there's playdough? For this activity, ship a few different colors of playdough to each of your team member's houses. Then, have them turn Pictionary-style prompts into beautiful playdough sculptures while their colleagues try to guess what they're making. You can find prompts using an online generator or ask your team to submit ideas.
19. Virtual Painting Parties
Many of the same studios that offer in-person wine and painting nights will recreate the experience online. You'll start by shipping painting kits to all your team members. Then, everyone will follow along with an online instructor as they teach you how to recreate a masterpiece. At the end of the class, everyone can show off their work of art.
20. Improv Classes
From local theater troops to Second City — the famous improv troop whose alumni include Amy Poehler and Tina Fey — plenty of venues offer online improv classes. Improv can teach your team to think on their feet, listen to their coworkers, say "yes, and...," and build upon each other's ideas.
21. Choreography Challenge
Working from home can involve a lot of sitting in front of a desk. Inspire your team to get up and shake it off with a choreography challenge. For this activity, choose a music video with famously good dancing — like Beyoncé's "Single Ladies" or *NSYNC's "Bye Bye Bye" — and see if your team members can recreate it.
Have each person film their attempt. Then, edit everyone's videos together with the original music video and debut it at your next team meeting. This activity will help team members see their colleagues as less serious and more relatable.
22. Costume Party
Costumes aren't just for Halloween. Host a virtual happy hour where everyone shows up dressed to the nines in their favorite costume or encourage people to dress around a theme, like superheroes, the 80s or Old Hollywood stars. During the happy hour, have people explain why they chose their costume or take turns guessing what everyone is if there are a few head-scratchers in the group.
23. Talent Show
Everyone in your company has secret hobbies and hidden talents. Get to know your coworkers for who they are outside of work by hosting a talent show. Just like in your middle school days, everyone will choose one ability and perform it in front of the cameras (only this time, it will be Zoom cameras instead of your mom's camcorder). Get ready to discover the secret magician on your team.
Your Team Can Do Virtually Anything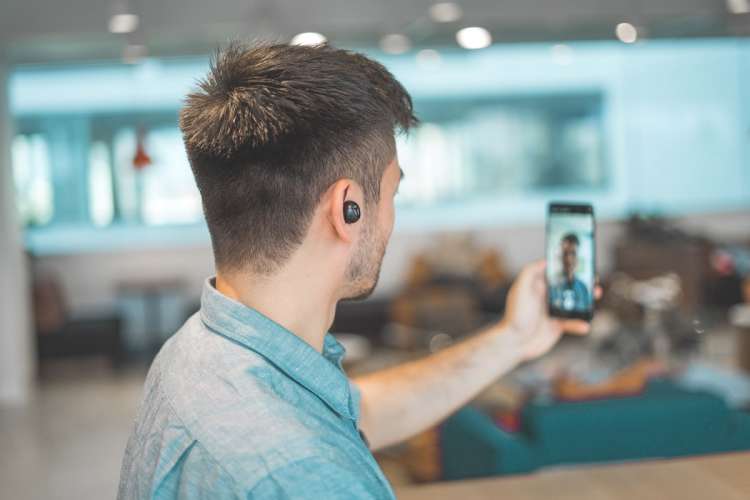 Creating an atmosphere of camaraderie and communication can be more challenging with a remote team. Even if your team is active on Slack channels and chatty in Zoom meetings, it can be harder to get to know each other. But, with the right virtual team building activities, team members can get acquainted, learn how their colleagues communicate and develop a stronger personal connection with the team.
Whether you choose to heat things up with an online cooking class, turn over a new leaf with a book club or shake off your stress with a choreography challenge, these virtual team building activities will get your whole team talking. Choose one that fits the personalities in your department or exemplifies your company's core values. Make the activity feel more like fun than work, and the next time you're able to get the team together in-person, they'll be clamoring for more team building activities.