The 10 Best Online Team Building Games for 2022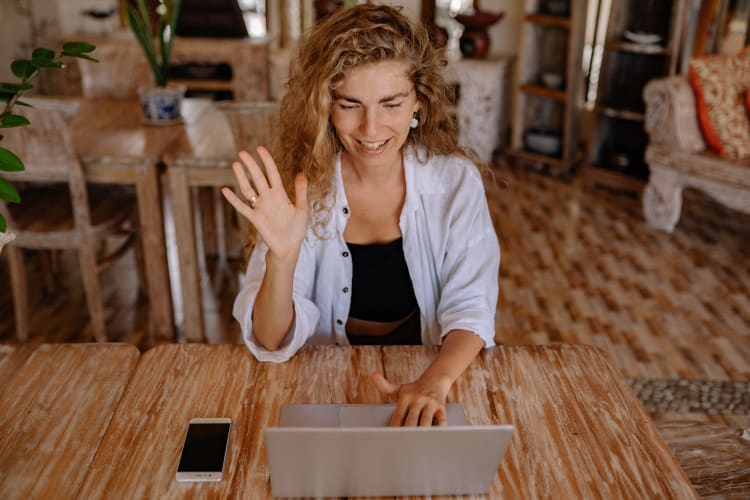 With many companies shifting from a traditional office setting to a work-from-home model, online team building games are the perfect solution for keeping a team connected and invested.
Getting your remote team engaged in the age of hybrid and remote work is easier than you might think. With a little creativity and the help of the internet, the possibilities are limitless!
Whether you're looking for a fun ice breaker to kick-off a meeting or some games to make a virtual team building activity more engaging, these are the 10 best online team building games in 2022.
Jump to Section
Building Camaraderie in Virtual Teams
While remote work isn't a new phenomenon, the number of workers making the transition to a home-based work environment grew exponentially during the pandemic. Based on a survey of over 5,800 people, Pew Research found 71% of respondents were working from home by December 2020; an increase from just 20% of people before the pandemic started. With this new normal came the need for virtual team building to keep remote teams connected, engaged and invested in their jobs, and that's where we're at today.
The options for team bonding events are endless, with culinary team building activities being a particularly popular option. For remote teams, online team building activities and online team building games offer just as much opportunity for fun, and there are unique ways to put a competitive spin on each of them.
For example, consider treating your virtual staff to online cooking classes or online mixology classes. Who can whip up the most Instagram-worthy cocktail? Whose homemade sushi roll looks most like the chef's? Or put a fun spin on a virtual happy hour with virtual wine tastings, where you see who is most knowledgeable about the topic. No matter what activities your team enjoys, there's bound to be a fun online option they can play from home.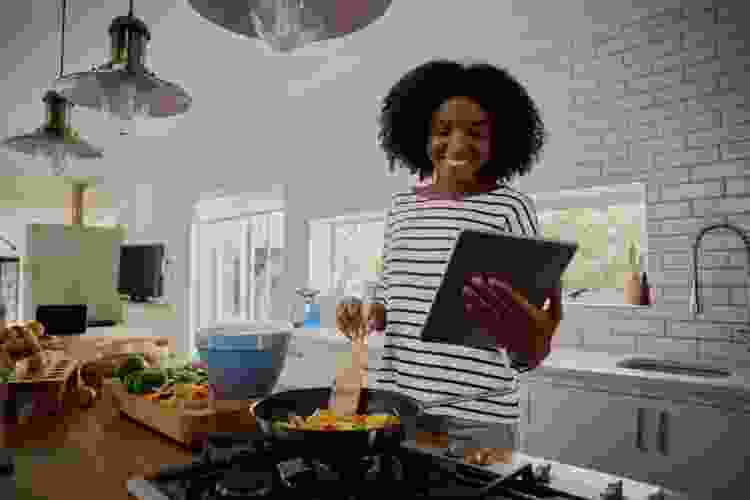 Thankfully, we're in a perfect technological age to keep the whole team connected no matter how far apart they may be. It's prime time for team building activities and games that take place in a virtual space rather than a physical one. With a little creativity — and a bit of internet searching — you can utilize online team building games that keep the morale-building interactions fun and engaging for all involved.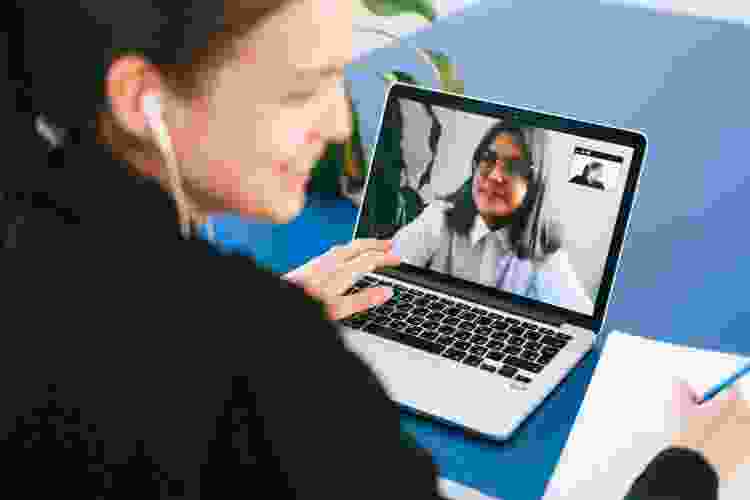 Book an Online Team Building Event
Bond with your team in top-rated online cooking classes, mixology classes, wine tastings and more.
What Are Online Team Building Games?
Online team building games are virtual events designed to build cohesion in a group by fostering communication, goal-setting and cooperation skills. They come in all forms, and multiplayer formats come in very handy when planning remote team building activities. Many of these depend on communication and collaboration, which is a great opportunity for everyone to get to know each other on a more personal level while working together to problem-solve or achieve a common goal.
And because everyone is available in the same virtual space at the same time, the entire team can easily engage as a whole. Activities such as ice breaker games, cooking competitions, interactive challenges with small team-dependent elements and creative get-to-know-you games are all available to make connection easier.
Join a Live Online Cooking Class Today

Your kitchen is now your own culinary classroom. Connect with chefs from around the world right from the comfort of home.

Book Now
Why Is Remote Socializing Important?
Back in 2020, the worldwide impact of the pandemic very quickly reinvented the idea of the modern workplace. With stay-at-home orders and social isolation in place during the pandemic, loneliness and disconnection became very real side effects for many, on both a personal and a professional level. People who were used to interacting with nearby coworkers or participating in group team building activities were suddenly required to work alone.
But it soon became clear that remote and hybrid work setups brought a lot of benefits, too, and once working from home was no longer the sole realm of freelancers and self-employed individuals, more and more companies started utilizing it to its full advantage.
That said, genuine bonds are still not so easy to foster and maintain over screens, and according to Forbes, socialization, communication, visibility and trust are all key qualities to maintain while your team is working remotely.
Teleconferencing tools like Zoom and Microsoft Teams have become the norm for maintaining face-to-face communication. These services not only take advantage of readily available technology, but they also help make interactions more personal by allowing the possibility of visual interaction and active listening, which are significant aspects of successful interpersonal communication. And they're a perfect free (or low-cost) substitute for bridge lines when assembling groups for conference calls and online team building games.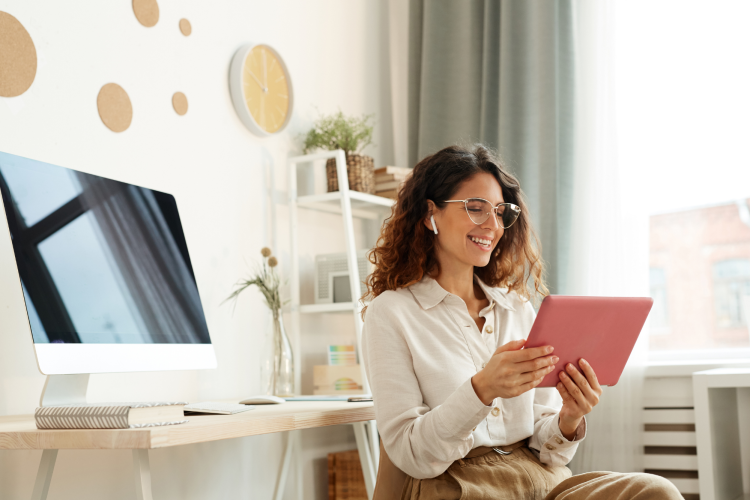 There are numerous benefits of maintaining remote socialization among your team. It keeps teammates communicating openly and frequently, which means their work is more likely to go smoothly and produce successful outcomes. It lets team leads and supervisors stay in-the-know about what's happening when physical meetings and one-on-ones aren't possible. It helps workers feel as if they're a necessary part of the organization as a whole, which can be hard to come by without direct contact from coworkers and supervisors. And it allows the team to loosen the work restraints and interact with one another in a more casual way than they might otherwise.
After all, it's hard to maintain the suit-and-tie stiffness of the office when the work-from-home dress code allows for t-shirts, sweatpants and all-day pajamas!
In that spirit, online team building games for remote employees become a fun and easy way to blend the professional with the personal and keep spirits high, even from a distance.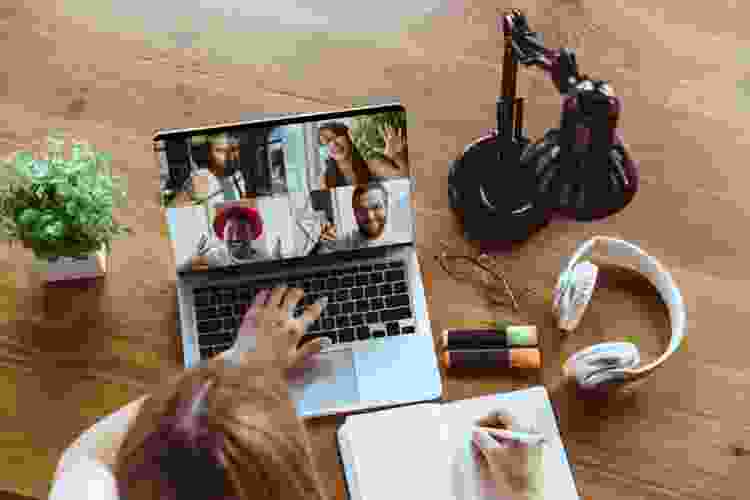 The 10 Best Online Games for Remote Employees
1. Ice Breaker
A series of get-to-know-you questions is always a simple option to kick off your online team building games. Get inspiration from this list of 100 engaging virtual ice breakers, and choose from funny, thoughtful or short and quick questions. And don't forget, an ice breaker can also be a fun online group game. Simon Says, trivia and virtual bingo all work great.
Book an Online Team Building Event
Bond with your team in top-rated online cooking classes, mixology classes, wine tastings and more.
2. Two Truths and a Lie
A classic party game made virtual via video conferencing, team members go round-robin telling three intriguing facts about themselves, one of which is false. The other members do their best to tell the truth from fiction. This is a great one for leveling out tension while getting to know your teammates on a more social level.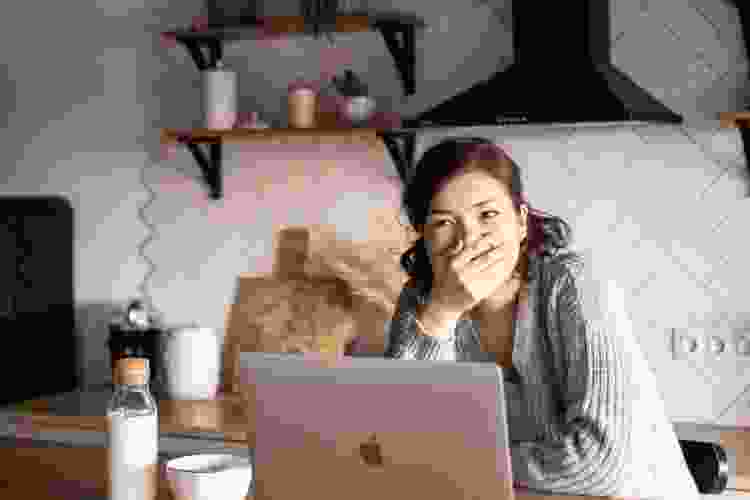 3. Video Charades
Jazz up this online team building game by using an online random image generator such as RandomWordGenerator.com to create a collection of topics to distribute. Then cycle through the team on video chat, having each member act out an object for the rest of the team to guess. Try themed lists, such as office-related terminology or well-known businesses based on their logos, or go with more traditional fare, such as movies or pop culture figures.
4. Photo of Your Life Challenge
For this fun virtual game, each team member is tasked with summing up their life in an image taken on their phones. It could be a location, a landmark, a favorite object, a chosen hobby or a beloved pet. Then the image is shared with the rest of the team with an explanation of the significance and story behind the image. This online team building game is a thoughtful way to present a more personal side to the team members who may not know much about one another, and a fun way to put your personal technology to work for a professional purpose.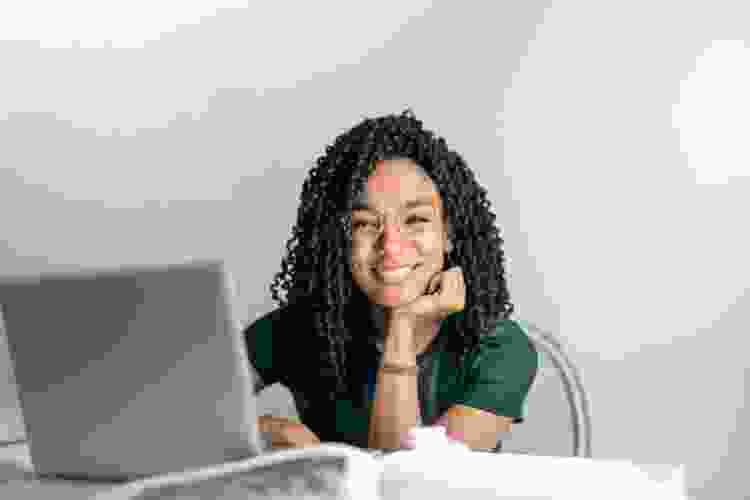 5. Virtual Scavenger Hunt
Just like the ones we loved as kids! In a virtual scavenger hunt, team members are given a list of items to search for around their home or their workspace. The items can be general in nature (an office supply, something to drink out of) or specific (a wine glass, a shaker filled with salt). Add quirky details for a fun challenge (something with an eye on it, an item in your favorite color). Hunters share their treasures in an online video chat, with their teammates making judgment calls on whether some of the more questionable items truly fit the bill!
Join an Online Mixology Class
Craft cocktails. Palate-pleasing food pairings. Master mixologists. Skip the crowded bar scene and host your own virtual happy hour.
6. Donut for Slack
A nice, low-key opportunity for remote workers to chat and interact with each other one-on-one, Donut randomly pairs up team members for a round of coffee talk from a predetermined list and distributes an email notification on a scheduled interval. It's up to the team members to coordinate their video coffee break, which gives them a sense of ownership and investment in the activity. Actual donuts are optional, but highly recommended. Pastries can be substituted, of course.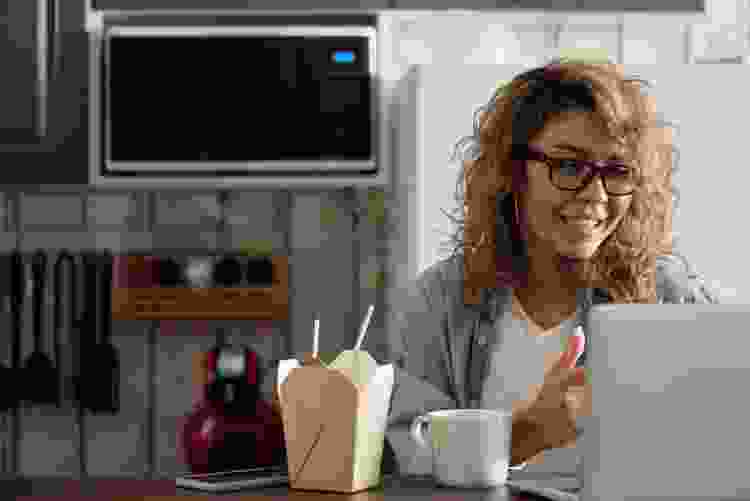 7. Time Traveler
This online team building game is a great option for exercising imagination and divergent thinking. Team members video chat and take turns describing an era, historical period or social movement they'd most love to visit if time travel were possible. From the Renaissance to the Stone Age, from pirates to Shakespearean performers, anything and anyone goes. Bonus points for anyone willing to act out their chosen time-travel period or character.
8. Pitch Me
Another creative online team building game. The event leader assembles a slide deck of interesting items, and workers broken into small groups cycle through the images to give their best sales pitches for the items. How would someone sell a carrot peeler, for instance, or a propeller beanie, or a corkscrew? Encourage players to use their online tools and technology for research to refine their pitches and have them collaborate on PowerPoint presentations, TikToks or quick video ads to put their best pitches forward.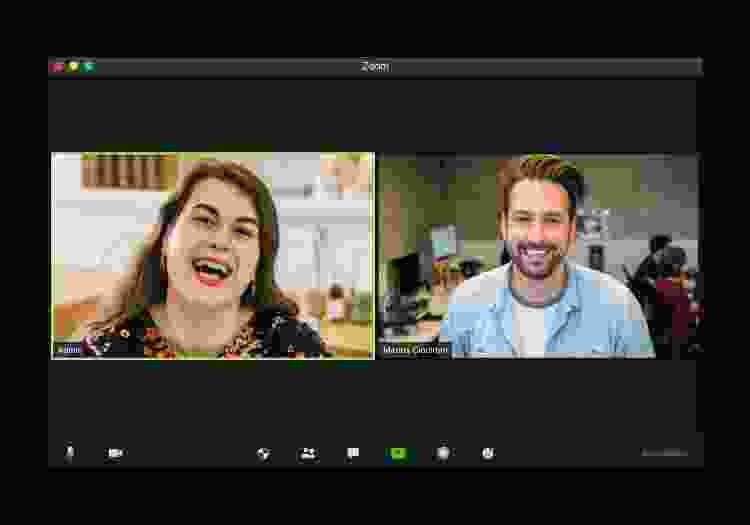 9. Can You Hear Me Now?
A fun twist on Pictionary, this online team building game encourages interdependence and collaboration. Team members are split into groups of two. One is designated the Describer, the other the Artist. In a three-minute round, the Describer is tasked with explaining to the artist how to draw an item (such as a car) using only simple shapes and basic geometry (draw a rectangle with two circles side by side at the bottom, etc.). The image is shared via video or email with the other team members, who take turns guessing what the completed image is. The Describer gains a point for each correct guess, and each Artist gains a point for their correct guesses as well. This is a great online group game for inspiring your team's inner artists!
Book an Online Team Building Event
Bond with your team in top-rated online cooking classes, mixology classes, wine tastings and more.
10. Guess the Refrigerator/Desk
This online team building game gives a playful look into the personal spaces of team members. Each member takes a picture of the inside of their refrigerator or a snapshot of their home workspace and posts them in a dedicated group chat. The other team members review the images and offer their best guesses at which image belongs to which member. A great opportunity for the team to tidy their desks and fridges, if it's been a while since they've done so!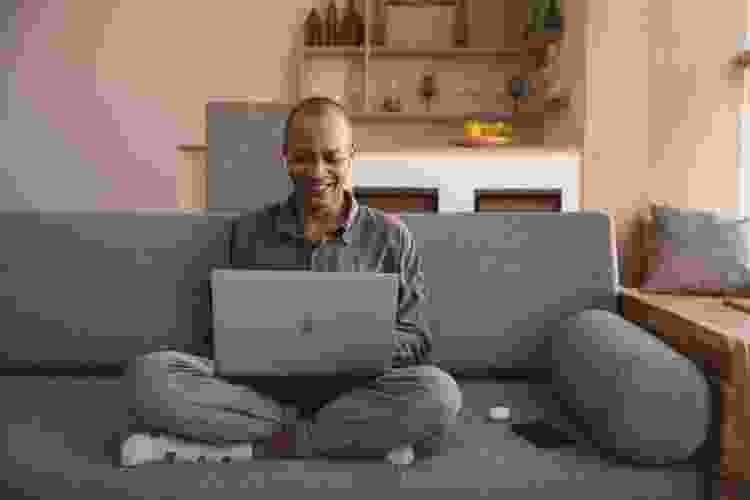 Remember: Being a member of a remote team doesn't have to mean being removed from the team entirely. Be sure to communicate frequently and plan regular team building events to help everyone feel like they're part of the group, and you can build a successful team no matter how far apart everyone is!
If you're looking for more fun virtual activities, check out our articles on the best virtual cooking classes, virtual ice breakers and virtual happy hour ideas!
FAQs
How do you make virtual team meetings fun?
Keep the subject matter light and humorous. The less pressure your team members feel to perform in any particular manner, the more likely they are to engage. And remember that each person functions at a different comfort level when it comes to social interaction, even on a remote basis. Making the event stress-free will help everyone feel at ease and encourage willing participation.
How do you engage a virtual team?
Set an example by encouraging open chat and daily communication among members, even if their work doesn't overlap with yours. Daily check-ins are also important to make sure everyone feels included and seen. And when it's time for team building, consider asking the team what activities they prefer; you can propose options and take a vote, or allow a different team member to select and lead the activity each time to make sure everyone feels invested in the fun.
Online team building activities and online team building games are a great way to accomplish this. The group can have a blast in a cooking class, learn to make craft cocktails together in a mixology class or even indulge in a virtual wine tasting. These fun activities can help colleagues built rapport and camaraderie even from behind a screen.
Join a Live Online Cooking Class Today
Your kitchen is now your own culinary classroom. Connect with chefs from around the world right from the comfort of home.
What makes virtual team building work?
Inclusion, interaction and activities that promote open communication provide the best approaches to ensure your virtual team remains connected and becomes more cohesive, even in a remote working situation. A weekly virtual group game can be a great way to keep the team enthusiastic and engaged.
What games can you play remotely?
Plenty of traditional party games lend themselves to fun remote team building activities, especially with the use of video chat and conferencing sites. Movie nights, trivia games, recipe shares and karaoke can be adapted easily for remote and online team building to provide good times while bringing your workers together in a meaningful way. And of course, there's a wide variety of online team building games to tap into, which can make organizing your event a much easier venture.

Join 200,000+ Culinary Enthusiasts
Exclusive deals, recipes, cookbooks, and our best tips for home cooks — free and straight to your inbox. PLUS: 500 Rewards Points.
What online games can you play for free?
Sites like Donut for Slack, Skribbl.io (a version of Pictionary) and Lexulous.com (a version of Scrabble) provide free games for use in your remote team building activities.