13 Fun Ways to Increase Employee Happiness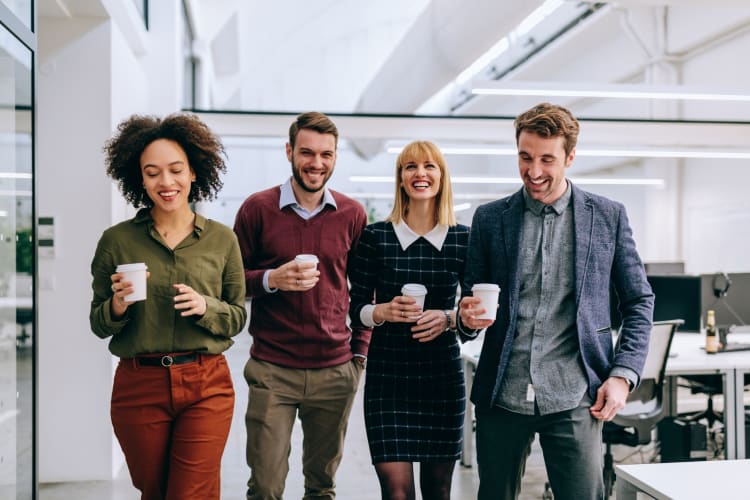 Employee happiness is essential to maintaining a successful workplace. Want to reduce turnover rates and build a better working environment? There are many solutions to apply to your team and work environment to boost morale and employee engagement and help continue on a path of success.
Employee happiness drives ambition and will help increase teamwork and productivity. If you're wondering how to keep employees happy, here are a few great ideas you can try.
Jump to Section
Foodie Fun for Employee Happiness
1. Plan Some Team Building Activities
Team building activities are a proven way to increase workplace happiness. To add a fun foodie spin to team bonding, why not brush up on your cooking skills in a class or explore local bites on a food tour?
Enjoying a shared meal together, or even engaging in a friendly cooking competition, will brighten the mood and encourage the group to sharpen their problem solving, time management and communication skills. Each activity is led by a top-rated chef or guide with experience in team facilitation. You'll find team building activities in Atlanta, team building activities in Houston and beyond. Explore all culinary team building events near you to pick your favorite.
Have a remote team? Online team building activities bring everyone together through online classes that are bound to get the whole team excited and involved. Choose from online pasta making classes, online pizza making classes, virtual wine tastings and more.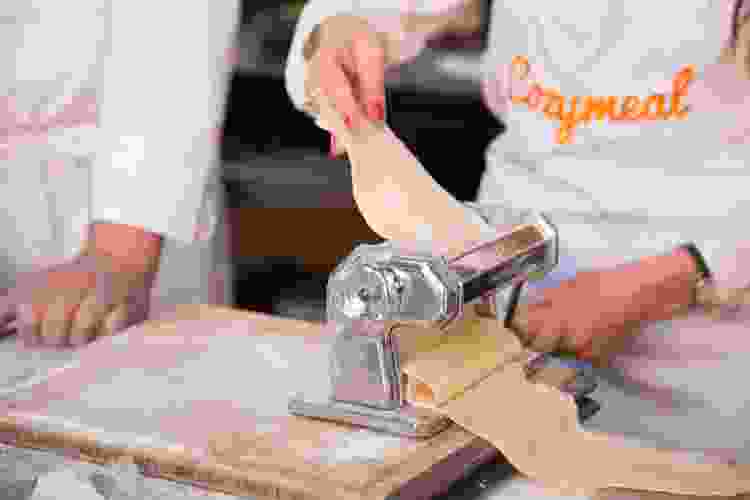 Book a Team Building Experience Now
Connect with your team through world-class cooking classes, mixology classes, food tours and more.
2. Join a Group Cooking Class
Cooking classes are an excellent way to drive employee satisfaction, providing a unique opportunity to come together in the kitchen. Your group will get to enjoy each other's company while learning new skills they can take home to their own kitchens. Each class is taught by an esteemed local chef with experience in team facilitation and culinary education. You'll find cooking classes in DC, cooking classes in Napa and more. There are even international options such as cooking classes in Mississauga. You can browse all available cooking classes near you to get cooking.
For those who have teams in different places, live online cooking classes give employees the opportunity to come together without having to travel. They can tune in from a computer or smart device and follow along as talented chefs from around the world teach them how to make their favorite dishes.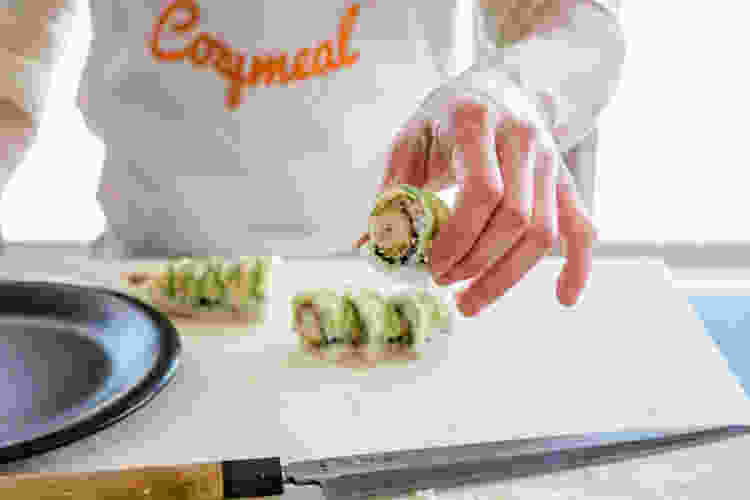 3. Treat Them to a Gourmet Meal
If you think your team would rather indulge in gourmet fare than make it themselves, you can fulfil their foodie wishes with a private chef near you. Whether it's a special occasion, a work anniversary, a holiday or something else, private chefs come to your location with all of the ingredients, tools and skills needed to turn out a restaurant-quality meal. They handle all of the shopping, cooking, serving and kitchen clean-up for a true five-star experience.
There are private chefs in Los Angeles, private chefs in Chicago and more cities, with menus for every taste and preference. You'll experience a first-class dinner that's bound to make memories and grow employee happiness.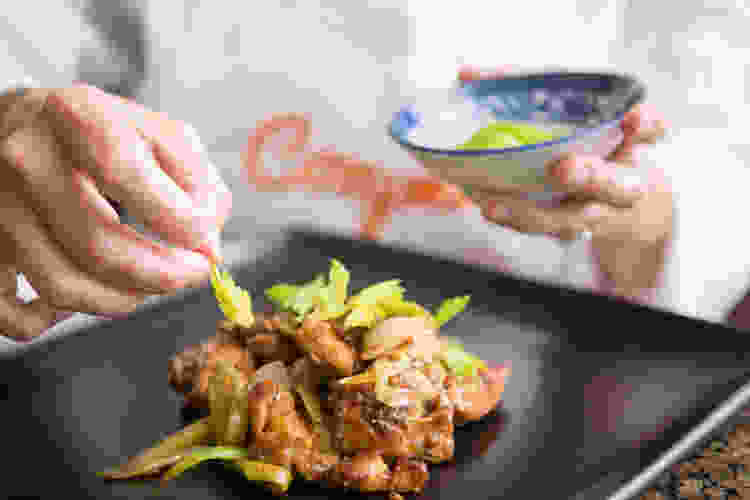 Book an Online Team Building Event
Bond with your team in top-rated online cooking classes, mixology classes, wine tastings and more.
4. Explore the City on a Food Tour
Exploring the best of the local food scene is a great way to build employee happiness. Get out of the office and enjoy some food tours near you to see what your city truly has to offer. There's always something new to try! Expert local guides will show your group the best hidden gems, happening hotspots and esteemed eateries in the neighborhood, all while offering insight into the city's history, architecture and culture.
You can find food tours in New Orleans, food tours in Seattle and beyond. Your staff is sure to get a kick out of hitting the town together!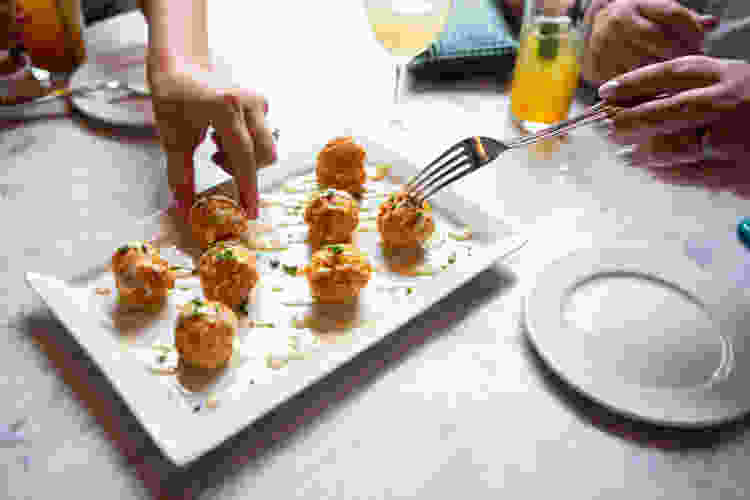 5. Enjoy a Virtual Tasting
Shake things up with a twist on team building, remotely! Employee happiness is just as important for long-distance or telecommute teams, and online tasting experiences can be a way to achieve just that.
Online mixology classes put a fun twist on the typical office happy hour with live instruction from the best mixologists in the industry. You'll learn how to stir, shake and pour craft cocktails like a pro and enjoy them virtually with your team. If wine is more their style, virtual wine tastings are available to please everyone's discerning palates. They'll get to sip on a variety of wines and cocktails while learning about the history, process and food pairings for each offering.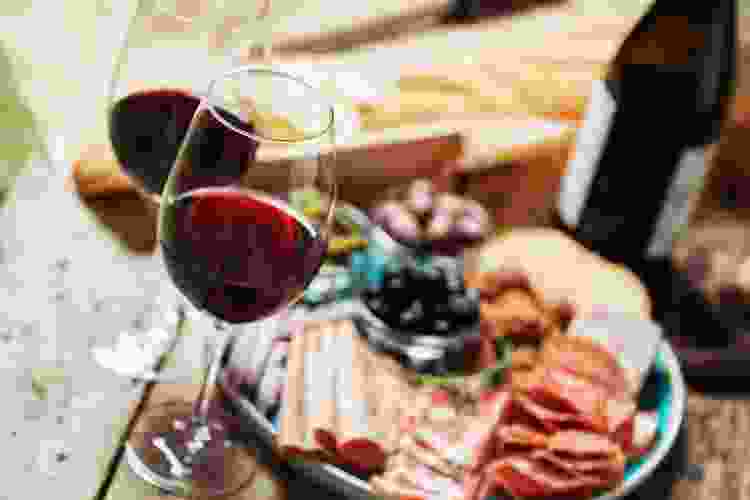 Wellness for Employee Happiness
6. Encourage Work-Life Balance
Work-life balance is crucial for every employee. One tried-and-true way of encouraging this is to offer work from home days. Allowing employees the option to work remotely or giving them a flexible work schedule will promote not only employee happiness, but employee retention, as well. A break from the mundane office space can help employees relax in their environment and be more productive, efficient workers.
Another fun, yet old-school way of improving happiness in the office is scheduling a bring-your-kid-to-work day. By allowing employees to bring their child (or pet) to the office, employees can look forward to bonding, getting to know each other better and taking a break from the typical work day. These are all things that help promote a healthy work-life balance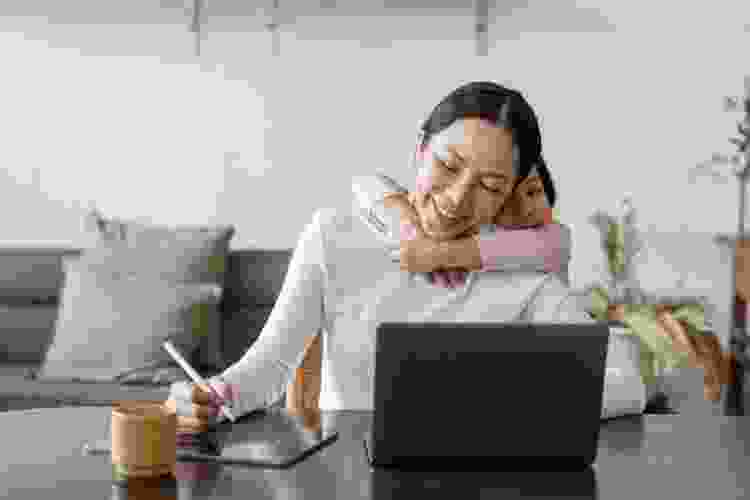 Find Team Building Activities Near You
Connect with your team through world-class cooking classes, mixology classes, food tours and more.
7. Promote Healthy Activities
Try partnering with a gym to offer staff a membership discount, making it easy for employees to keep up with their health and well-being. You could also plan some group activities such as office yoga or guided meditation as a break in the day.
Home fitness competitions are also easy virtual team building activities that encourage employee happiness and health. There are plenty of apps or programs to choose from that also sync to popular workout watches and step tracking apps making it easy for everyone to join in on the fun.
When in doubt, cater a healthy lunch. When healthy food is available, it's easier to make better choices — and good health is essential to employee happiness.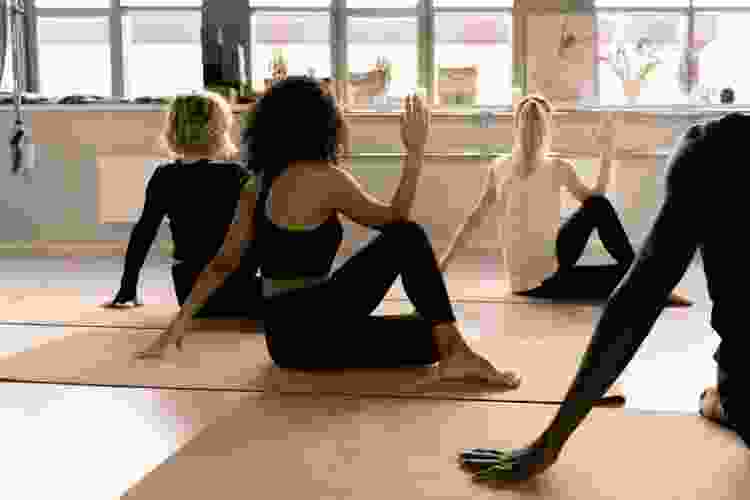 8. Offer More Vacation Time
Offering more PTO is a great way to reward staff and increase employee happiness. Being able to take time off freely to spend valuable time with family and friends makes for a better workplace and will ensure that employees won't dread being in the office as much.
It's also important to try to eliminate first-come, first-serve rules. There might always be one employee who manages to grab PTO slots before others. Try being fair and maintain a good balance so every employee feels they can use their time off.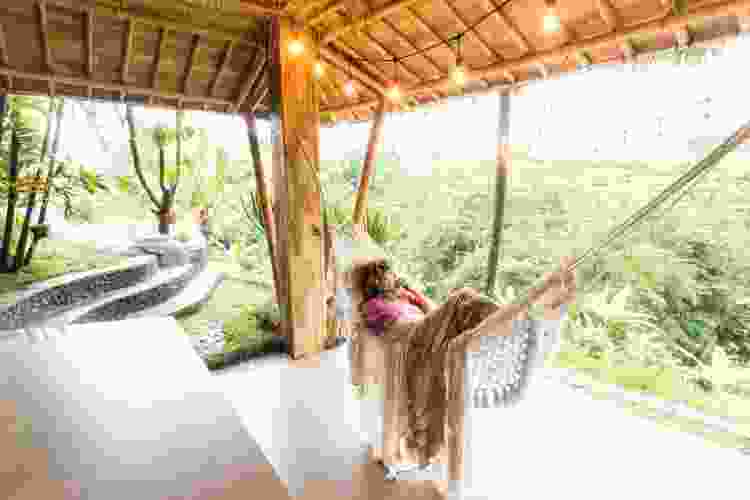 Company Culture for Employee Happiness
9. Build a Strong Workplace Community
Happiness in the office starts with workplace culture. Post encouraging teamwork quotes around the office as a daily reminder to keep employees motivated. Seeing these every day helps to create a positive atmosphere.
Additionally, try celebrating Employee Appreciation Day when it comes around in March with food and festivities to show your staff how much you care. You can also offer a variety of perks at work to show appreciation, such as discounted workout classes, free coffee and snacks in the lounge areas.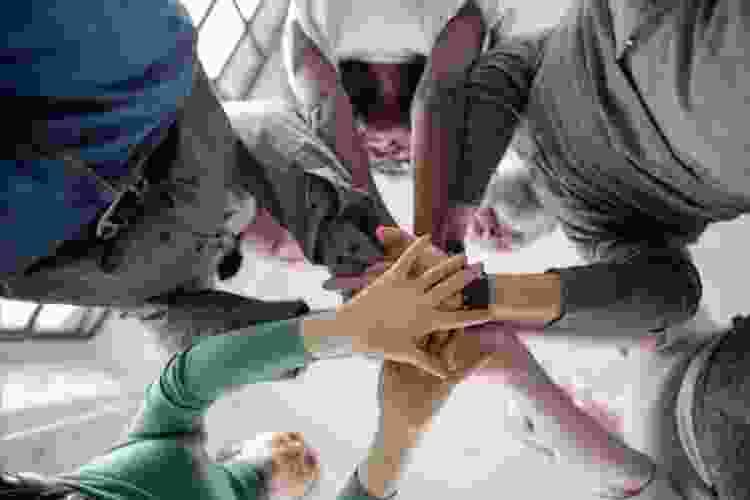 10. Provide Higher Learning Opportunities
Opportunities to learn new skills or further one's education go a long way toward employee happiness. By assisting with college expenses, for example, you can contribute positively to an employee's personal life while also bettering their career trajectory within the company.
Conferences are another way to provide learning opportunities. Conferences revolving around the employee's specific job title help to encourage growth and make for great team building activities. Whether in town or out, there's a variety of exciting meetups for employees to join.
For those employees wanting a more virtual learning experience, offer free classes. There's a variety of online classes across all work sectors and careers. Offering to comp these classes to help employees grow and learn can increase employee happiness.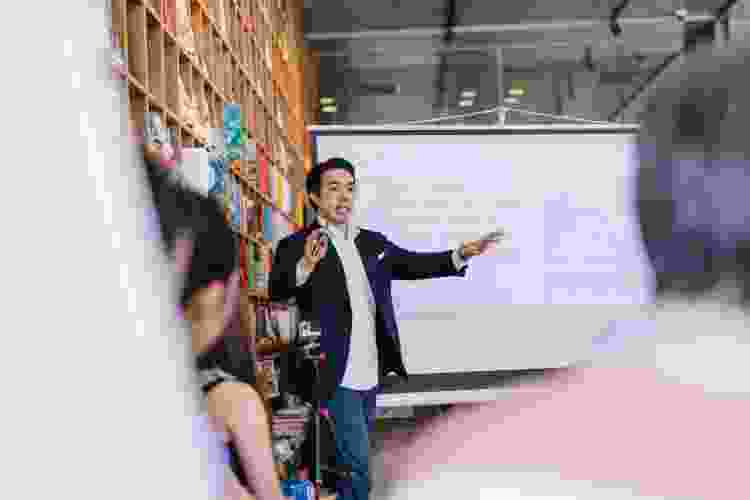 Team Building Goes Gourmet
Connect with your team through world-class cooking classes, mixology classes, food tours and more.
11. Offer Positive Reinforcement
There's nothing quite like the feeling of being appreciated. Employee of the month is a once-a-month celebration highlighting a well-deserved employee which will increase employee happiness in the office space.
Another traditional route to try is buying gifts for employees. Rewards, such as gift cards or paid lunches, help drive employee happiness in the workplace. A small token of appreciation can go a long way and remind employees that they play an important role in the day-to-day operations of the company as a whole.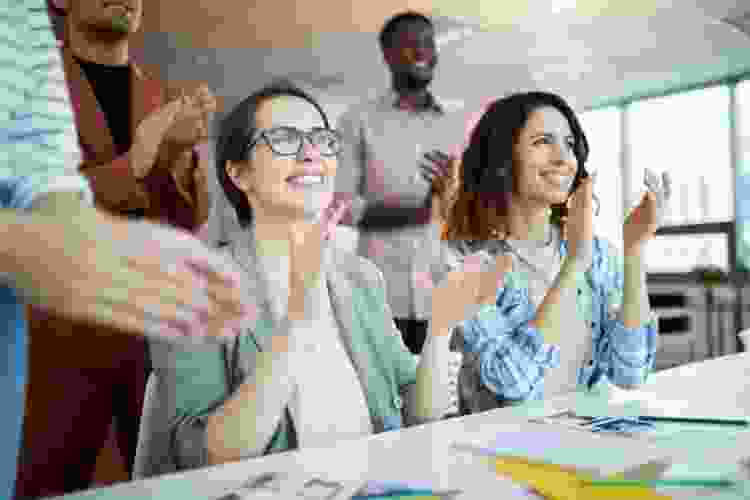 12. Create an Easy-Going Environment
Grabbing a cup of coffee and having a quick chat with a coworker is more essential to employee happiness than you might think. Make it easy for employees to grow relationships with one another by creating welcoming and comfortable break areas. Speaking of comfort, depending on the industry, a casual dress code can still remain acceptable and let employees feel relaxed while behind their desk all day.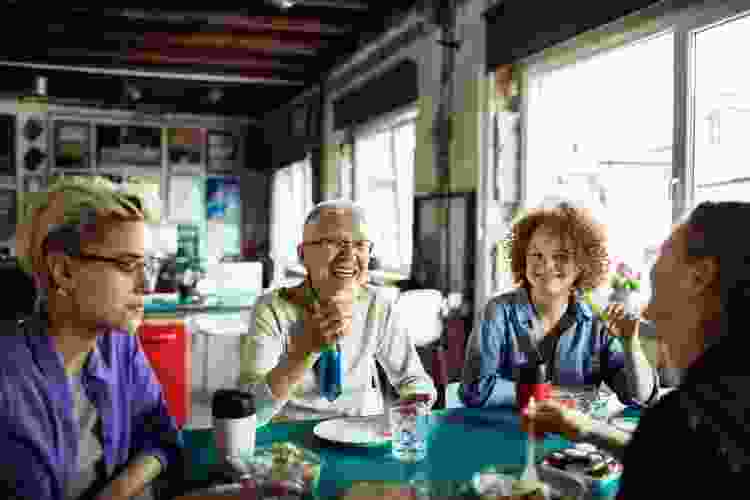 13. Set an Example
An active CEO is a good one. Try to mix and mingle with everyone in the office to create a less intimidating presence and boost morale. Although the boss might be the boss, setting an example by following the dress code and office rules just like everyone else will increase employee happiness as they feel more connected to those in higher management positions.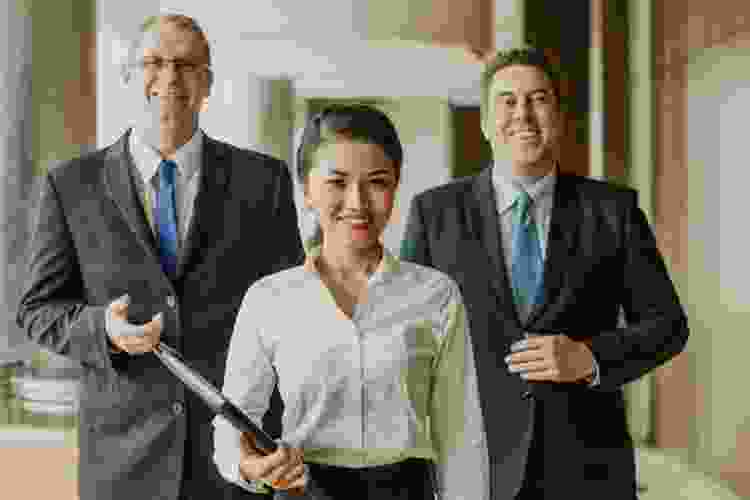 Join 200,000+ Culinary Enthusiasts
Exclusive deals, recipes, cookbooks, and our best tips for home cooks — free and straight to your inbox. PLUS: 500 Rewards Points.
Forbes reports that happy employees are more productive. It's important to always be looking for ways to improve employee happiness to help build a better company culture. Every workplace has its own unique vibe and experience, which is why it's so important to build a workplace that exudes the factors that make it stand above the rest.
For even more team building inspiration and ways to boost employee happiness, check out other experiences happening on Cozymeal.
More Team Building in Cities Near You
Check out more exciting team building activities in cities near you.