27 Best Team Building Activities in Los Angeles for 2023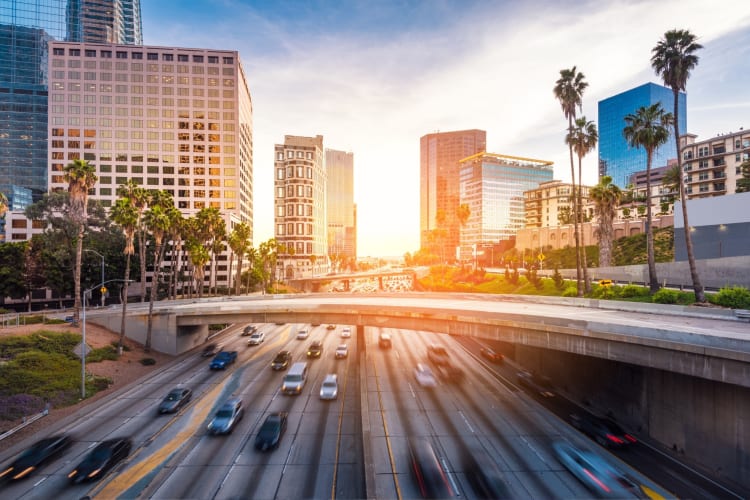 Are you looking for engaging and unique new ways to host your next team building activity?
With clients like Google, Facebook, Yelp and Macy's, Cozymeal has helped thousands of companies host team building events — from startups to Fortune 500s. Whether you're wondering what the benefits of team building are, why team building is important or what options are best for your team, we've created a guide to team building activities in Los Angeles that will cover it all.
This list of 27 team building ideas in LA is sure to inspire your next company gathering. It's time to bring your crew together for a fun, engaging experience that inspires creativity and builds lasting memories.
Jump to Section
---
OUR RECOMMENDATIONS
---
Fun Group Activities & Team Outing Ideas in Los Angeles
1. Team Building Activities on Cozymeal
Culinary team building activities in Los Angeles set your team up for success with tours, tastings, hands-on cooking classes, pasta-making face-offs and more. Coworkers will have a blast bonding over the best food in the city while they build stronger connections and camaraderie. World-class chefs, tour guides and hosts are experts at team facilitation and eager to help the group perfect their collaboration, problem-solving and creative thinking skills. After a group outing, you're bound to see teamwork skills thrive back in the office. Plus, who doesn't feel reinvigorated after a day full of great food?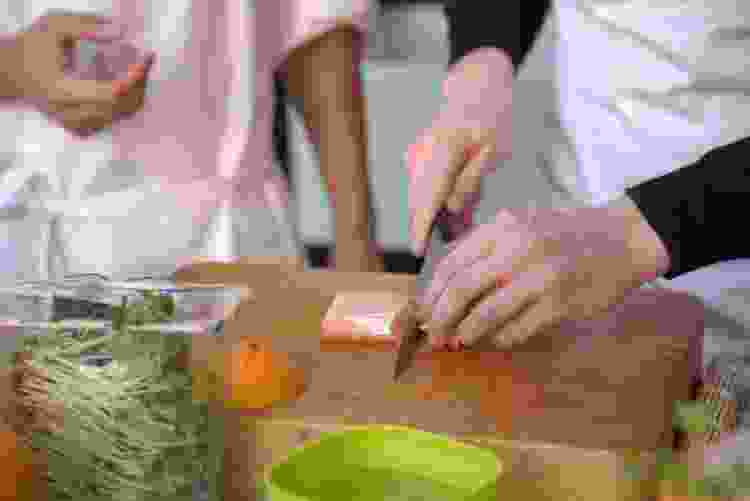 2. Cooking Classes
Here in Los Angeles, valuable teamwork skills can be achieved through one-of-a-kind cooking classes led by some of the best chefs in the city. Cooking classes in Los Angeles are both informative and morale-boosting, allowing everyone to bond over a shared love of food (or engage in a friendly cooking competition!). There are many cuisines to explore, from sweets to Californian feasts and more, ensuring everyone's palates are pleased and spirits are raised.
3. Online Team Building Activities
With the rise of work-from-home, online team building activities are becoming more and more popular. These live, totally virtual events can be joined from anywhere you have a smart device, which makes them perfect for groups with telecommuters in the bunch. Teammates can master gourmet homemade meals in online cooking classes or shake up professional craft cocktails in online mixology classes. Tastings are another excellent option for your remote team; virtual wine tastings feature world-class sommeliers and scotch stewards with a wealth of knowledge.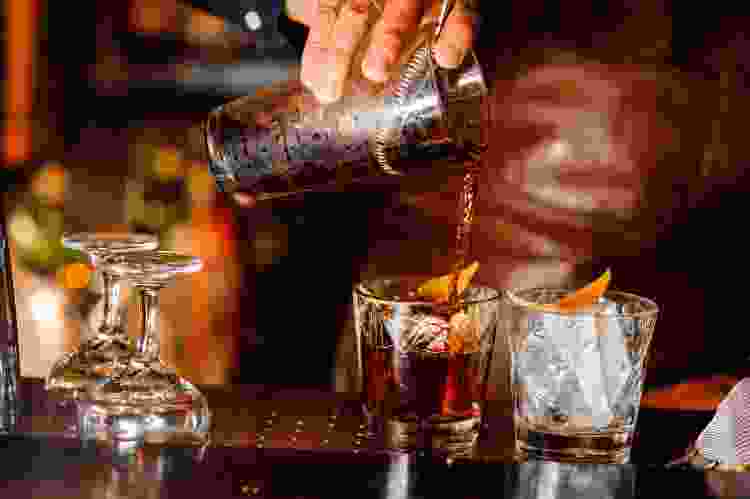 4. Food Tours
For some truly unique group activities in Los Angeles, take your team on a memorable culinary journey that is full of flavor. Food tours in Los Angeles give team members something to talk about as they discover hidden gems and famed eateries sitting right in their own backyard. Plus, they'll get to learn all about local culture and history from an expert guide. With such a wide array of both local lore and local food at your fingertips, a food tour is one of the best things to do in LA.
5. Murder Mystery Dinner
Everyone's enjoying their company-sponsored dinner when suddenly the lights flicker off and on: Someone's been murdered! For a super fun Los Angeles team building activity, murder mystery dinners are all the rage. Teams must work together to reveal who the murderer is, and it could be one of them!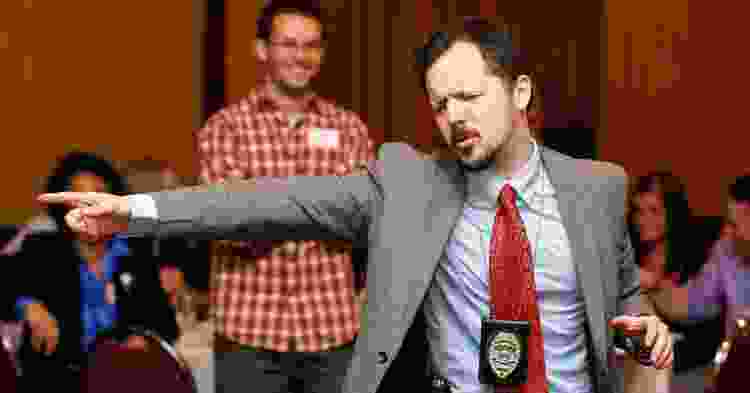 6. Escape Rooms
If you want to build up your team's cooperation skills, escape room activities like those at Escape the Room may be the perfect way to accomplish just that! A classic group outing idea in Los Angeles, teams must work together calmly and harmoniously to solve clues in order to escape the room. Using cooperation is the only way out!
7. Play Ball!
A great thing about California's weather is that team building activities never have to be indoors. Getting outside and enjoying the weather on a beautiful day is one of the most rewarding things to do in Los Angeles. Choose a nice day and get your team out on the field for a round of good old-fashioned baseball (or softball). Sports teams are about working together, and your team will discover their strengths as they play to win.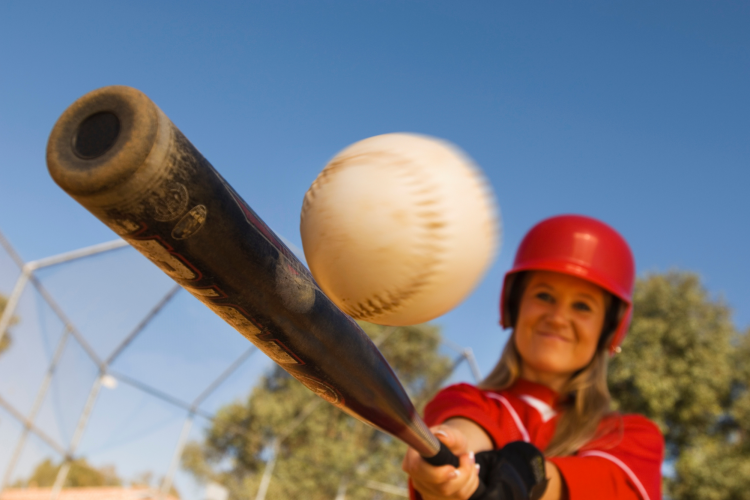 8. Retreat
Are you looking for group activities in Los Angeles that are more than just a few hours of fun? Book your group for a special retreat that both gets them out of the office and helps them bond as a team. You can spend a day riding horses at a ranch, doing yoga, playing on a ropes course and more.
9. Scavenger Hunt
Scavenger hunts send teams scurrying off inside and outside the workplace to find certain items or perform certain tasks in a limited time. Whichever team completes the tasks first, wins. Some fun ideas for a scavenger hunt include taking a team selfie outside the office, finding a red pen, getting a stranger to give them a penny and so on. You can even plan a fun virtual scavenger hunt from home!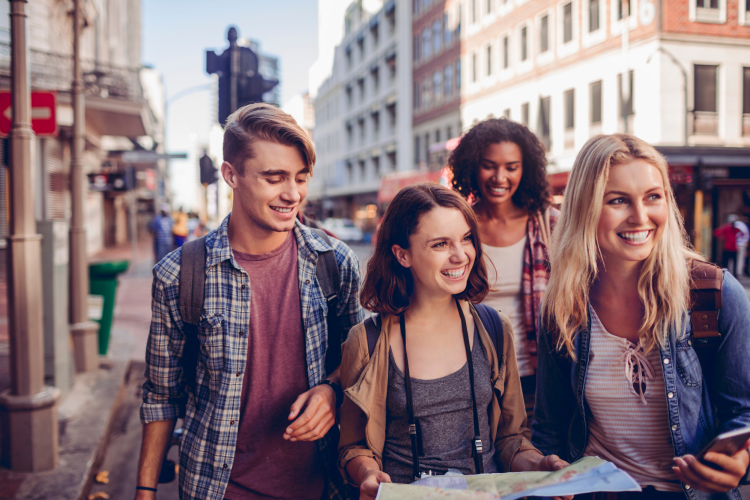 10. Paintball
Paintball certainly is competitive, and also a great way to raise camaraderie amongst your team. The game involves eliminating opponents by shooting them with a paintball gun. Sure, it might be a little messy, but you know your team will leave with smiles on their faces and a stronger bond that will transfer back to the workplace.
11. Board Game Tournament
Bring out your favorite childhood board games for a team building activity like no other! Instead of individual opponents, everyone can have a team that rotates or work together to use their collective strategy to win the game. Dust off your Battleship and Candy Land now!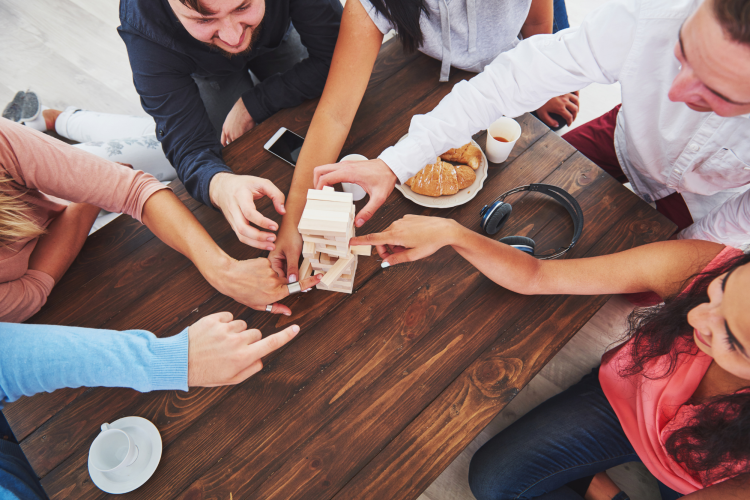 12. Egg Drop
What team wouldn't have fun throwing an egg off a building? This ultimate team building activity takes teamwork to the next level. An egg must be placed in a container or contraption that you devise, and then be dropped from a high spot — such as the top of a building — and survive. It takes careful planning and a desire to work together to pull this off successfully.
13. Relay Race
Relay races are all about teamwork. If you do not work together, your team is not going to win. Relay races are fun and you can jazz it up by making people walk backward, balance an egg on a spoon and more. The best part will be cheering each other on!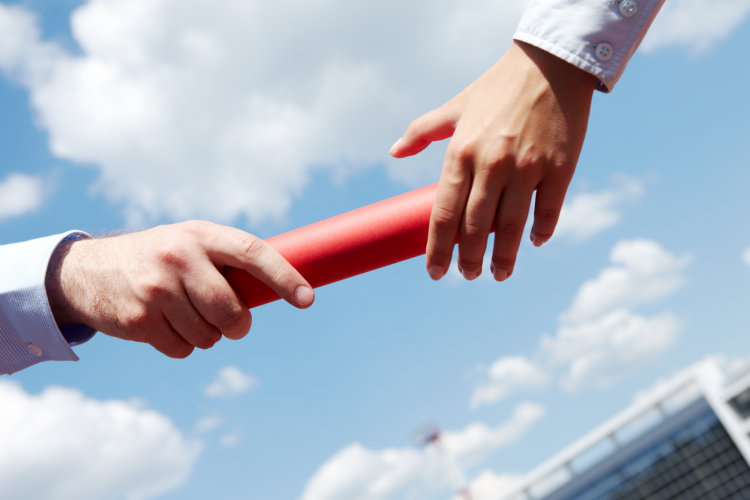 14. Battle of the Air Bands
This is more than just air guitar; it's a whole air band! Split up teams into bands who will decide which member will be the singer, guitarist, drummer, etc. Choose a real rock 'n roll song and watch the team spirit flow as everyone gets up on stage and puts on a show.
15. Team Juggle
Bring the circus to your workplace by juggling as a team building activity! Teams will have to figure out how to juggle as a group, and we all know that is not easy. Laughter will be abundant as colleagues have a great time bonding over this silly, yet effective, team building exercise.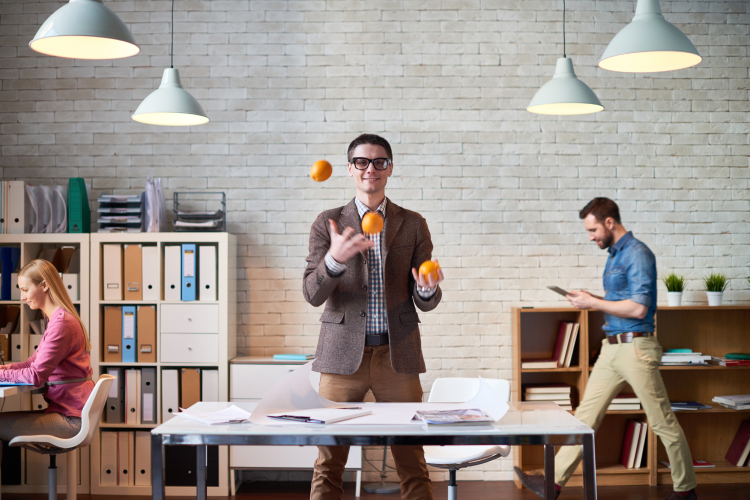 16. Office Trivia
How much do you know about your office or workplace? This fun team building event will test the knowledge of everything from important workplace rules to mundane details, such as the color of the tiles in the office kitchen. You can even make it into a Jeopardy or Family Feud type of game show!
17. Go-Kart Racing
Go all out for your team by taking them to a go-kart race track like K1 Speed! If kids can handle go-karts, the adults in your office can, too. This group outing idea in Los Angeles allows everyone to have a fun time while being competitive to win.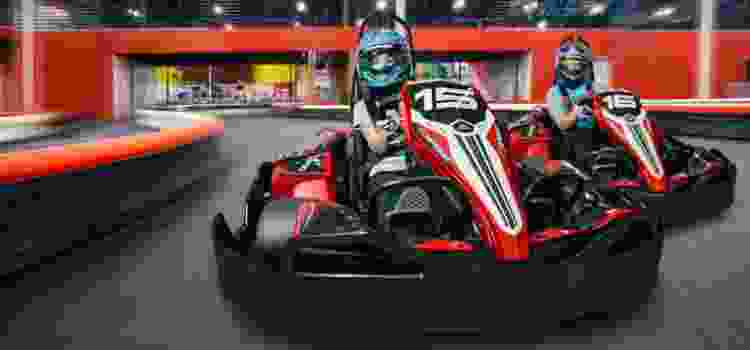 18. Office Chair Races
If you want to make your team laugh out loud, this team building activity is the perfect way to do just that. Give your team a break from working as everyone participates in the annual office chair race. They will feel like kids again as teams push each other around and race in the chairs that are usually reserved just for working!
19. Art Classes
Let your team's inner artists shine by participating in an art class as a team building exercise. Whether it be painting, clay, ceramics or really any art form, your team will have an enjoyable time learning an art skill and bonding with one another. And they go home with something beautiful!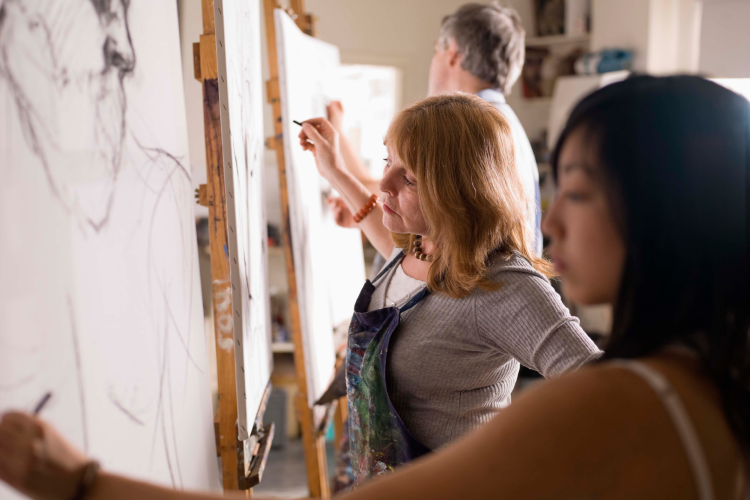 20. Karaoke
Break everyone out of their shells by having a karaoke night! Teams can take center stage as a group or belt out solo renditions of their favorite songs. This team building activity allows your crew to have some musical fun while bonding over making memories.
21. Volunteering
Doing something good for others can make us feel good inside. Through volunteering, teams will humble themselves and feel grateful. Together, they will bond through the act of charity in an activity that benefits everyone in the end.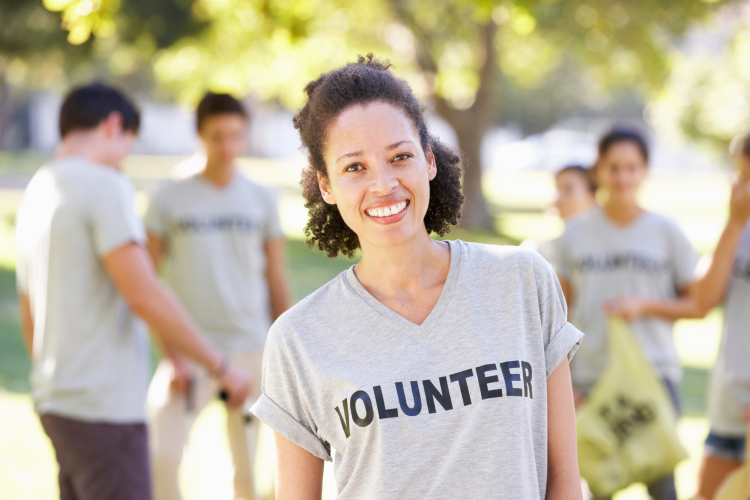 22. Take a Hike
Getting out in the great outdoors is a great way to build team spirit. Everyone will be pleased to spend a day away from the stuffy office and breathe in some fresh air. Hiking or just taking a nice walk with a picnic lunch will really help to lower stress and have everyone be more productive after a likely needed, and earned, break.
23. Trampoline Park
Let your staff feel like kids again by bringing them to a trampoline park as a fun group activity in Los Angeles. Everyone will be hopping around, having a joyfully bouncy time. Add in some trampoline basketball or jousting to see which team can win!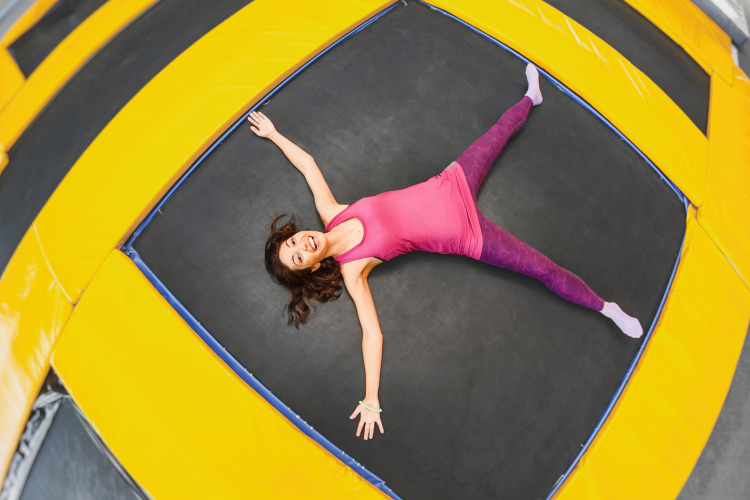 24. Attend a Sports Game
Take your staff out to the ballgame for a memorable team building experience. Choose a local sport that everyone can root for, whether it be basketball, baseball, etc. Have your team wear the same colors and prepare them for an entertaining time that is sure to raise their team spirits as they cheer on their sports team.
25. Set Sail
Consider taking your team sailing for a team building activity out on the open sea. Bluewater Sailing offers corporate events and team building sails. Professional instructors will help you and your team learn to sail while developing and reinforcing important teamwork skills. Bluewater also offers sailing races for teams that are a bit more competitive.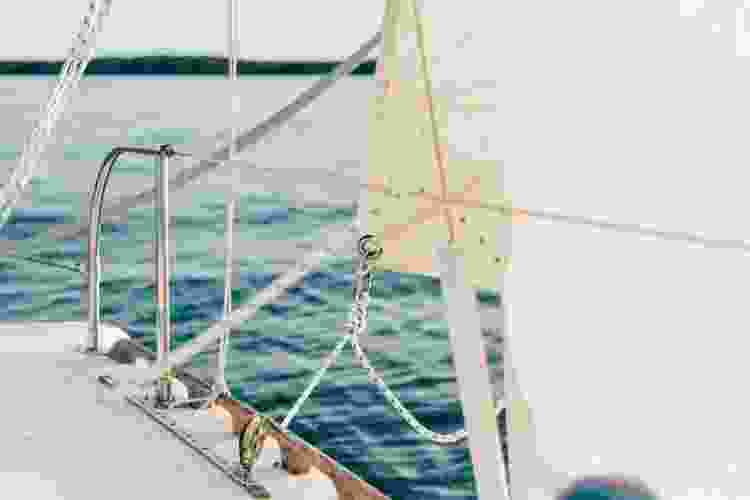 26. Virtual Reality
Virtual reality is an entertaining way to battle it out with your coworkers without anyone actually getting hurt. Make up teams and head into battle at Virtual Room in Los Angeles. Your team will work together to solve problems, conquer the mission and (virtually) save the world.
27. Be a Tourist
When we're busy working and just living our lives, we can miss out on things in our own backyards. Take your team for a day out exploring Los Angeles as a tourist would. See all the sites, eat a hot dog, get some ice cream and just have fun while bonding as a team.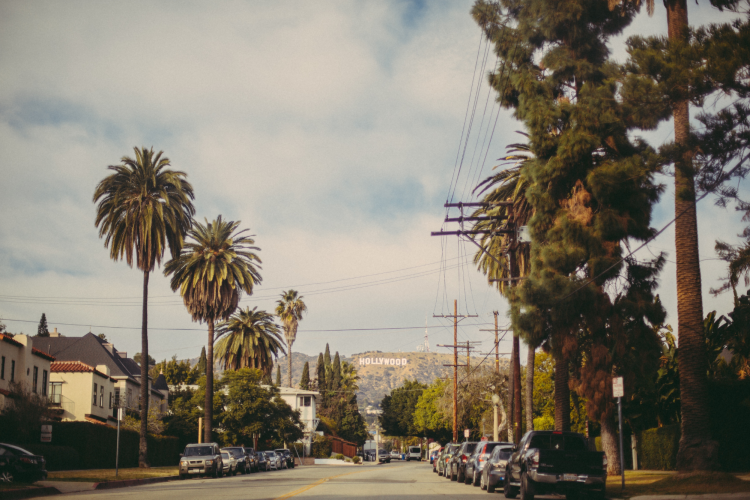 What Is Team Building?
Team building is the action of building work relationships, creating an atmosphere of caring and trust, and sharing an incredible experience with your colleagues. According to UC Berkeley, good team building skills "unite employees around a common goal and generate greater productivity. Without them, you limit yourself and the staff to the effort each individual can make alone."
Team building is all about giving colleagues the chance to have an entertaining time while strengthening skills they can bring back to the office. With team building activities like friendly cooking competitions, egg drops, board games and more, or even virtual team building activities for remote teams, the group will have to work together to succeed. It builds their cooperation skills in an environment that is both fun and engaging.
Attending sporting events, taking a food tour, going for a walk around the city or playing a team building game will also help to create a sense of camaraderie among your team that will bond them in new and exciting ways.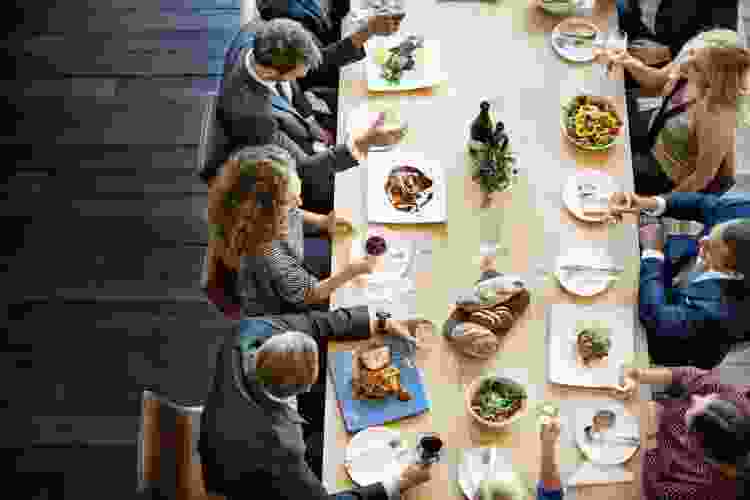 The Cost of Poor Team Engagement
Employee engagement is critical to the success of a business. According to the State of the American Workplace report by Gallup, only 33% of people are engaged at work. They might show up to the office, but they are certainly not giving the job their full commitment.
This has consequences, including lost revenue and a reduction in employee happiness. It's estimated that actively disengaged employees cost the U.S. between $483 and $605 billion per year in lost productivity. Meanwhile, the same report found that highly engaged businesses resulted in 21% greater profitability.
Team building can go a long way in helping engagement when workers feel more valued, energized and excited about their jobs.
The Benefits of Team Building
The value of teamwork is immeasurable, from boosting morale to giving employees a day out of the office. A few of the top benefits of team building include:
Trust building. You want your team to work together as a cohesive unit. The only way to truly achieve that goal is to ensure your staff trusts one another.
Improved productivity. After an entertaining team building activity, workers are rejuvenated and ready to be the best employee they can be.
Sense of worth. By providing your team with an outside-the-box activity that is nothing like their typical workday, they feel more valuable, which is a great way to boost morale.
Inspired creativity. Through the art of team building activities, your staff will feel more comfortable thinking up new ideas and tapping into their creative sides.
Better employee retention. Team building activities encourage your top employees to stay working for you and attract new talent to the company.
More loyalty. Those "best of the best" employees will remain loyal to the company and strive for the success of the business.
An Investment That Pays Off
Forbes cites team building as the most important investment an employer can make for its people. Team building not only helps build important skills that transfer back to the workplace but also encourages colleagues to have fun outside of the office together. As relationships are strengthened, morale and camaraderie will be at an all-time high — a perk at work that's a true win-win for everyone.

Join 200,000+ Culinary Enthusiasts
Exclusive deals, recipes, cookbooks, and our best tips for home cooks — free and straight to your inbox. PLUS: 500 Rewards Points.
Team Building in More Cities Near You
For even more great team building inspiration in cities near you and around the U.S., check out our comprehensive guides: