27 Best Team Building Activities in the San Francisco Bay Area for 2022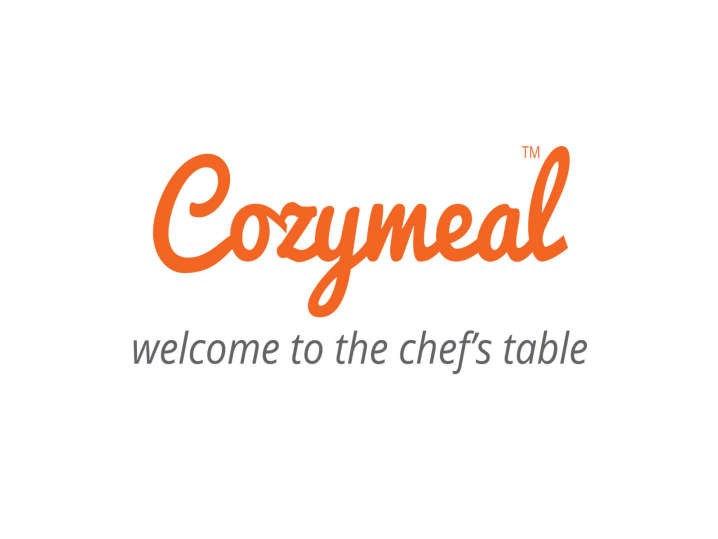 Are you looking for exciting ways to boost office morale in San Francisco?
The Bay Area is home to myriad top-notch activities that will foster your team's ability to build trust, think creatively, jumpstart productivity and work together. Team building is crucial for an office to thrive. In fact, Forbes recently cited team building as the most important investment an employer can make in their staff.
Our guide to corporate team building activities in San Francisco will give your colleagues and employees a sense of all the great ways you can build camaraderie and skills in a fun, valuable and outside-the-box manner. So let's get started!
Jump to Section
Find Team Building in San Francisco

Treat your team to San Francisco's very best cooking classes, food tours, private chefs and more

Book Now
Best Group Activities in the San Francisco Bay Area
1. Team Building Activities on Cozymeal
From tours and tastings to gourmet cooking classes and more, team building activities in San Francisco are a unique way to explore the world of food with your colleagues. Build camaraderie while you hone your collaborative, creative thinking and problem-solving skills over bites and beverages you can enjoy together. The best chefs and guides in San Francisco are experienced in team facilitation and eager to help your group learn to be better, more efficient employees — all while having fun in the kitchen!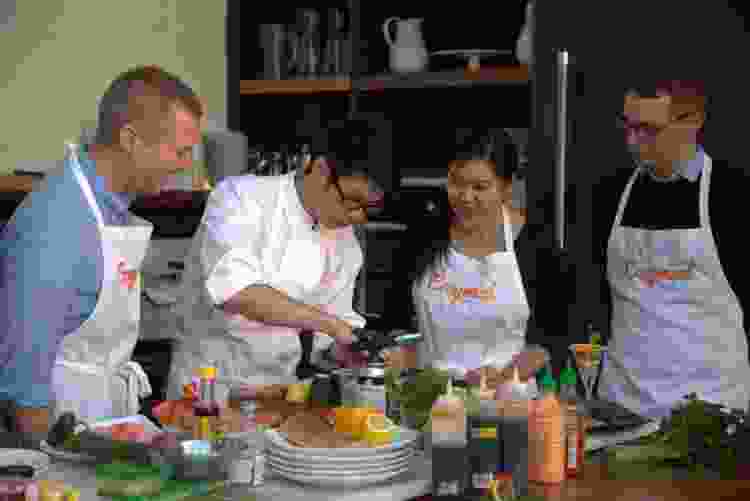 2. Cooking Classes
The wide variety of hands-on cooking classes in San Francisco will have your team slicing, dicing, simmering and sautéeing like seasoned pros. Top-rated local chefs will teach them how to make a favorite dish together as a group, or try something brand new that everyone gets to sample for the first time. Whether it's rolling sushi, perfecting homemade pasta, putting together a gourmet pizza or something else, there's a teamwork-based class to please every palate and skill level.
3. Go on a Food Tour
Explore the culinary culture of the Golden City with an unforgettable food tour in San Francisco. From North Beach to the Mission District to Japantown and everywhere in between, your team will love exploring the incredible food scene here. Plus, a knowledgeable guide will offer insider info on the city's famed architecture, culture, history and more while you explore hidden food gems, famed restaurants and beloved eateries. This is truly one of the best team building activities in the Bay Area for a food-loving group.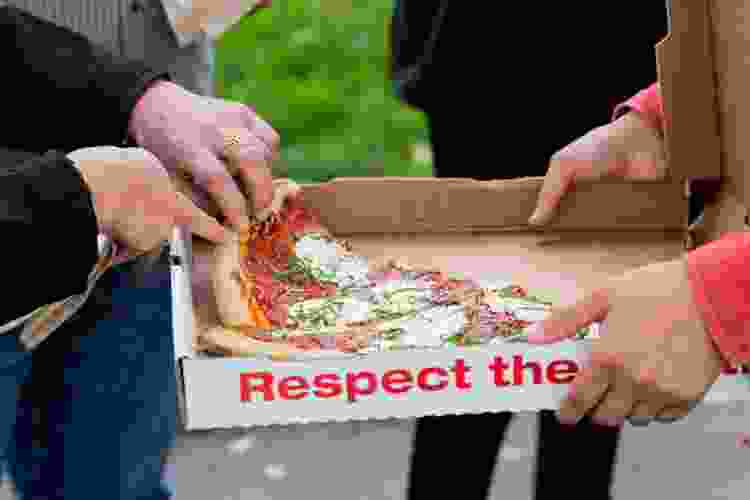 4. Online Culinary Team Building Activities
Whether your team is based out of San Francisco or telecommutes from reaches far beyond, culinary online team building activities are a great way to include everyone in the fun. Spice up the typical office happy hour with an online mixology class, virtual wine tasting or virtual whiskey tasting. Kick the morning off right with online coffee classes. Or, brush up on your group cooking skills with online cooking classes. Each live online experience is led by a world-class expert ready to share insider tips and tricks for all things food and drink.
Book an Online Team Building Event

Bond with your team in top-rated online cooking classes, mixology classes, coffee classes, wine and whiskey tastings, and more.

Book Now
5. Get Some Air at a Trampoline Park
Team spirit is sure to be raised as you and your colleagues bounce around a massive trampoline park. You'll have loads of fun, too. House of Air in San Francisco is one such place that's sure to bring smiles to the whole team.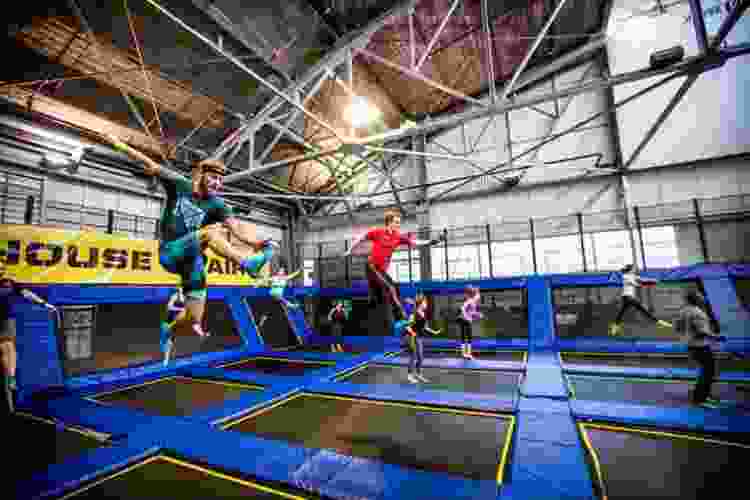 6. Go on a Scavenger Hunt
Challenge your team to a fun treasure hunt that will build their cooperative skills. With a group scavenger hunt, it is all about using each team member's ability to form a cohesive unit for the win. Plan a hunt for around the office, or take to the streets to find local landmarks or buildings. You can even plan a virtual scavenger hunt if you need a fun virtual team building activity! This is sure to have everyone laughing along the way.
7. Play With Puppies
What better gift for employees than a day spent with puppies? A puppy-themed team building event will undoubtedly be the hit of the office. Find a local shelter that could use some volunteers at its facility, or you could plan an event working together to raise money or boost adoptions for the cause. All the while, you'll get to play with adorable puppies.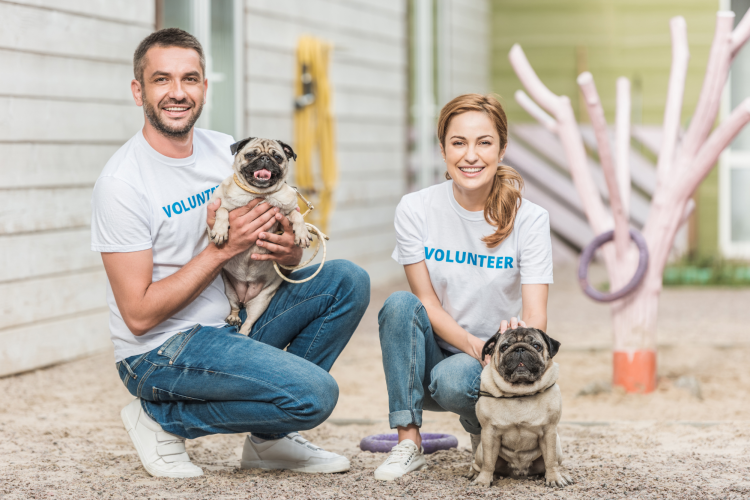 8. Escape the Room
San Francisco is home to some incredibly entertaining and thought-provoking escape rooms. These fun challenges can bring your team together in a way that was never expected. From escaping a zombie outbreak to breaking out of prison, there are many unique escape room options for your next corporate team building activity in the Bay Area.
9. Explore Your Own Backyard
The Bay Area has some incredible sites that make this great city one of a kind. Take your team out for the day on a spirit-raising tour of San Francisco and reignite their love of their own backyard. A wide assortment of local companies will take your team exploring around San Francisco's most loved landmarks like the Golden Gate Bridge, Fisherman's Wharf, Alcatraz and more.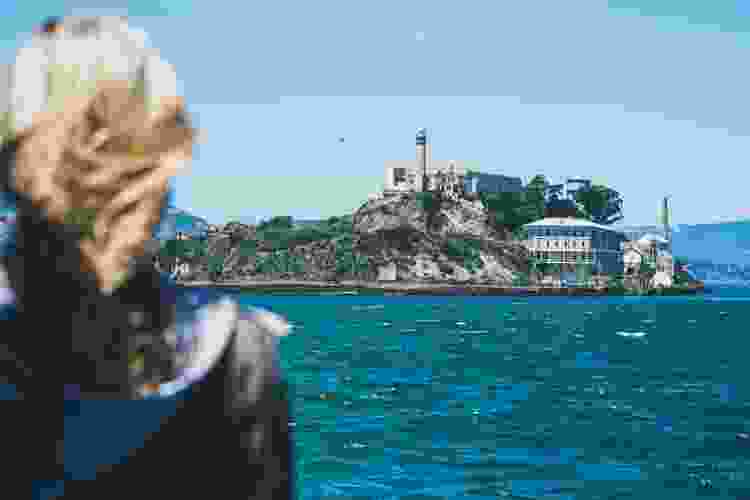 10. Obstacle Courses and Games
Another creative way to gain those collaborative skills is to get your team away from their desks to try their hand at fun obstacle courses and team building games. Working together, your team will have to solve challenges that invoke thinking outside of the box. This is another fun team building activity sure to inspire laughter along the way.
Book a San Francisco Food Tour

See San Francisco's famous food scene in a whole new light. Explore the best restaurants, hotspots and more with top local guides.

Book Now
11. Solve a Murder Mystery
Get your team thinking and bonding as they enjoy dinner and a whodunnit. The Dinner Detective brings a fun live-action murder mystery to life, all while encouraging your team's critical thinking skills.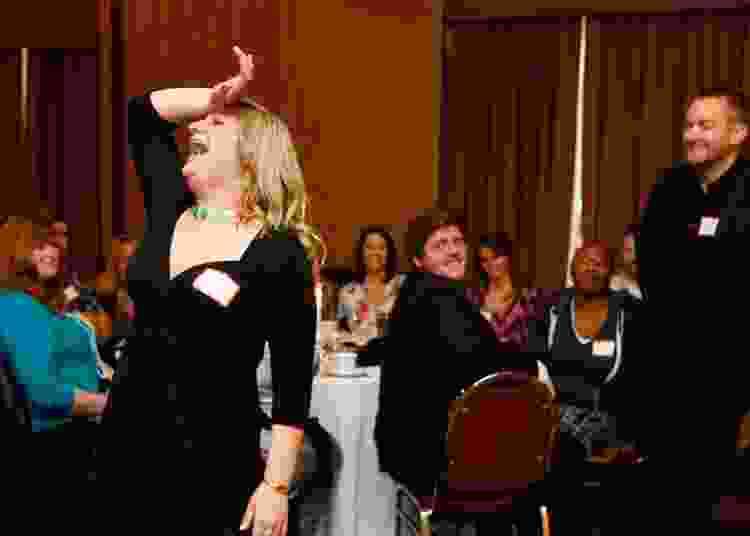 12. Enjoy a Wine and Painting Party
Plenty of paint and sip studios in San Francisco offer an enjoyable and relaxing atmosphere to provide your team with an artistic outlet. They'll get to enjoy a glass of wine or a cocktail while following along with the painting instructor. This is a great exercise in taking direction and creative thinking.
13. Take a Trip to Outer Space
San Francisco, do you copy? Send your team to space with an out-of-this-world experience! The Chabot Space & Science Center offers stunning exhibits, telescopes, a planetarium and more.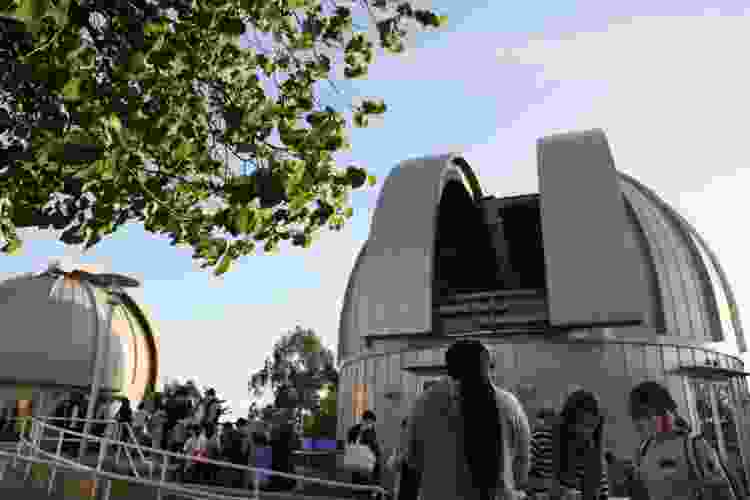 14. Bring the Laughs at Improv
Improv is definitely one of the more unique team building activities in San Francisco. At Leela's, groups will laugh, improve communication, boost self-esteem, build teamwork skills and have an absolute blast — all through the art of improv!
15. Try Your Hand at Street Art
Grab your team and get your graffiti on! Coworkers can bond and encourage one another over this truly unique experience where they try their hand at spray paint art. Don't worry — it's not criminal! 1amSF offers this exciting opportunity for teams to try.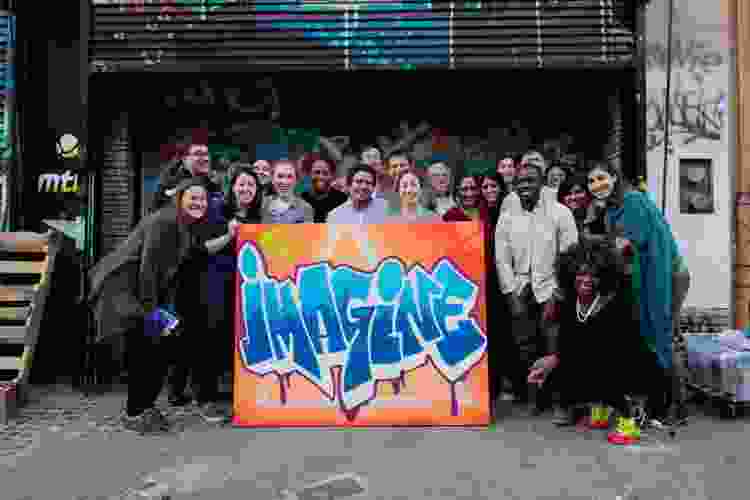 16. Apply Movie Makeup
Lights, camera, action! If your team is looking for an outside-the-box team building activity in the Bay Area, learning how to do movie makeup fits the bill. Kryolan frequently brings makeup workshops to San Francisco, each featuring a specific focus like special effects or beauty fundamentals. Your team will be in awe of the creative new skills they'll learn.
17. Volunteering
Give your team a day of bonding as they help others less fortunate. San Francisco's many volunteer opportunities give you a nearly endless array of options. There's the Food Bank, Family House and much more — all of which would love a helping hand.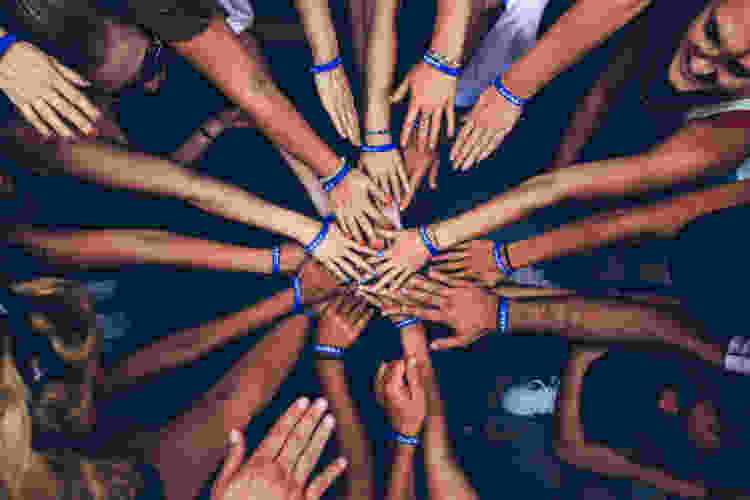 18. Create With Clay
A fun San Francisco team building event involves getting your hands dirty — with clay! Clay By the Bay offers unique team building workshops to get your creativity flowing. Groups big and small can craft their own mugs, vases and pottery while learning the art of ceramics.
Find Team Building in San Francisco

Treat your team to San Francisco's very best cooking classes, food tours, private chefs and more

Book Now
19. Go Sailing
This one is perfect for teams who would enjoy a laid-back, relaxing day on the water, and makes a great activity if you're celebrating a big work anniversary. Your staff can kick back and bond over the incredible views sailing around San Francisco Bay.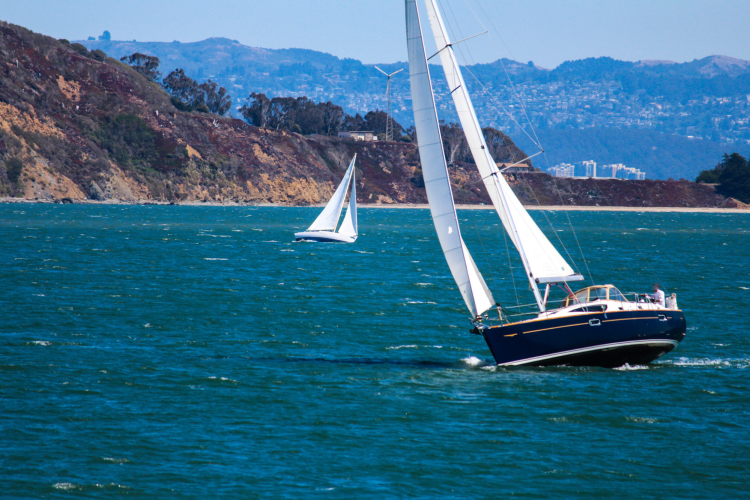 20. Unique Museum Tour
There are multiple one-of-a-kind museum tours that groups will love in San Francisco. From the Fine Arts Museums of San Francisco to the San Francisco Museum of Modern Art, and from the California Academy of Sciences to the Cartoon Art Museum, there are plenty to choose from.
21. Enjoy the Great Outdoors
Urban Diversion will have your team bonding over the majesty of nature. Get away from the bustling city and enjoy some group skiing, fishing and much more. This creative team building activity will certainly raise spirits.
22. Play Volleyball
Get everyone moving and foster a collaborative team spirit with a game of volleyball. It's a fun way to hearken back to the days of youth and bring out everyone's inner kid.
23. Go Bowling
Strike! San Francisco is home to many bowling alleys that will happily host your next team building event. This is a simple but classic way to get the whole group together to bond and enjoy some friendly competition.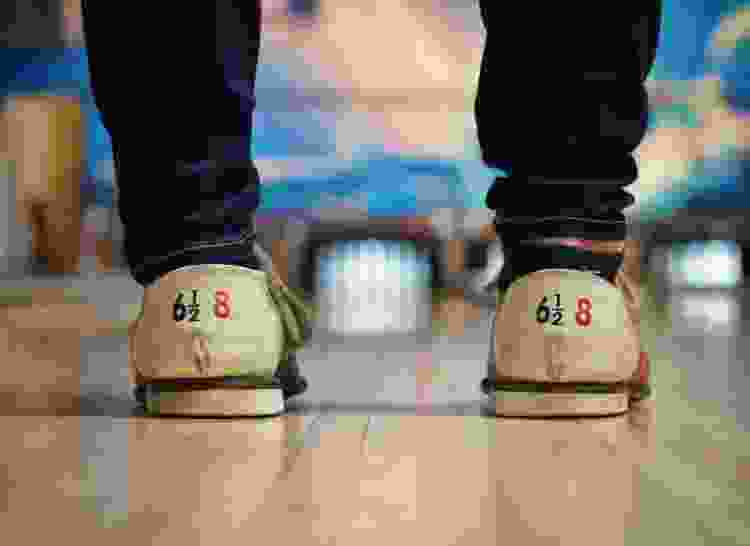 24. Visit the Rock
Explore one of San Francisco's most infamous landmarks with this educational team building activity. At Alcatraz, groups can spend the day learning about the storied history of one of the country's most well-known prisons. It'll give your team something to talk about for days to come.
25. Cultivate Mindfulness
Let your team channel their inner yogis as they enjoy a relaxing, mindful experience through Office Meet Yoga. With a clear head and refreshed attitude, participants can return to work with renewed energy.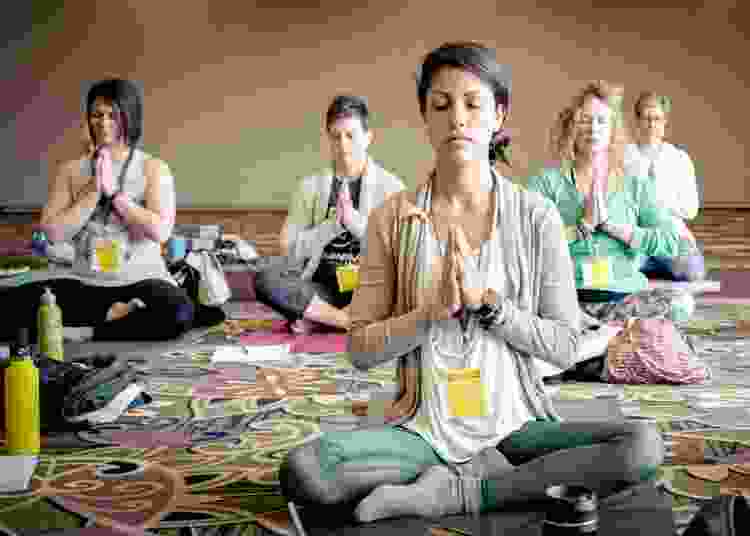 26. Hit the Arcade
Plaing games together is a great way to explore the benefits of teamwork, and Coin-Op will bring your team back to their fondest childhood memories. Colleagues can bond over cocktails and more than 50 quarter-operated arcade and pinball machines. Everyone is bound to enjoy this team building experience that will have them laughing and smiling all day.
27. Play a Round of Mini Golf
Another classic activity that will have your team reliving fond childhood memories. Colleagues can enjoy a friendly round of good old-fashioned miniature golf while they bond and chat on the putting green.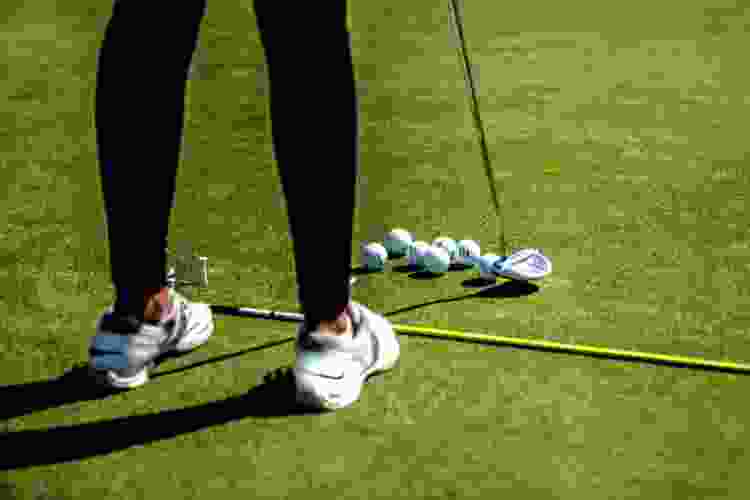 Book an Online Team Building Event

Bond with your team in top-rated online cooking classes, mixology classes, coffee classes, wine and whiskey tastings, and more.

Book Now
What Is Team Building?
Team building is defined as "the action or process of causing a group of people to work together effectively as a team, especially by means of activities and events designed to increase motivation and promote cooperation."
That may be a dictionary definition, but we know that team building means so much more than that. It is also about building relationships, creating an atmosphere of caring and trust, and — last but not least — sharing an incredible experience with others. Again and again, team building has been shown to help employee retention and employee happiness, both of which contribute to a positive workplace.
The Importance of Team Building
Team building events can bring you and your team lasting benefits, including the chance to:
Improve productivity
Improve time management
Improve employee engagement
Build trust
Increase collaboration
Encourage creativity
Positive reinforcement
Have fun!
Team Building Events in San Francisco: Everything You Need to Know
It is time to think outside the box when it comes to leadership activities and corporate team building events. Come and see all the amazing and fun opportunities that the Bay Area has to offer!
There are so many options when it comes to team building activities in San Francisco. No matter where your group's interests and abilities lie, there's something out there for everyone. These fun, unique team building experiences will make your team think, laugh out loud, learn new skills, have lots of fun and grow as professionals.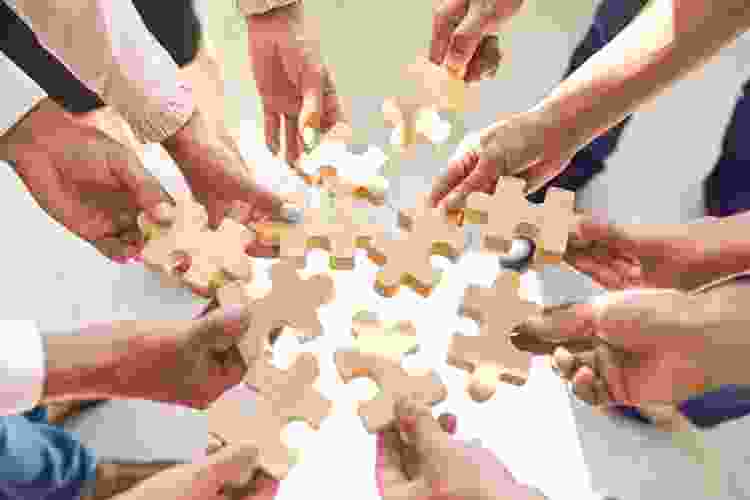 Interested in other great team building activities? Be sure to check out other experiences happening on Cozymeal.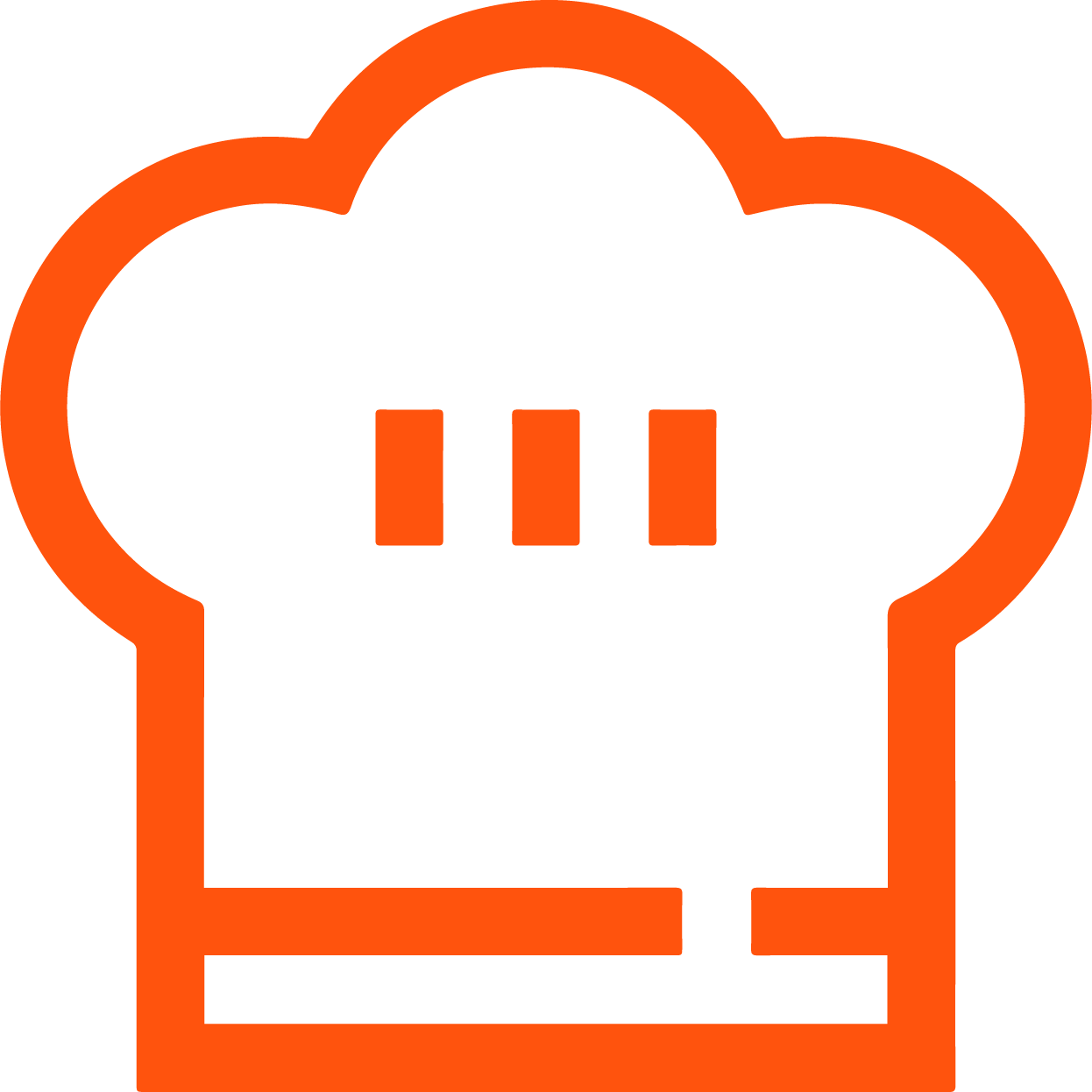 Join 200,000+ Culinary Enthusiasts
Exclusive deals, recipes, cookbooks, and our best tips for home cooks — free and straight to your inbox. PLUS: 500 Rewards Points.
Team Building in More Cities Near You
For even more great team building inspiration in cities near you and around the U.S., check out our comprehensive guides: