51 Fun Spirit Week Ideas for Work in 2023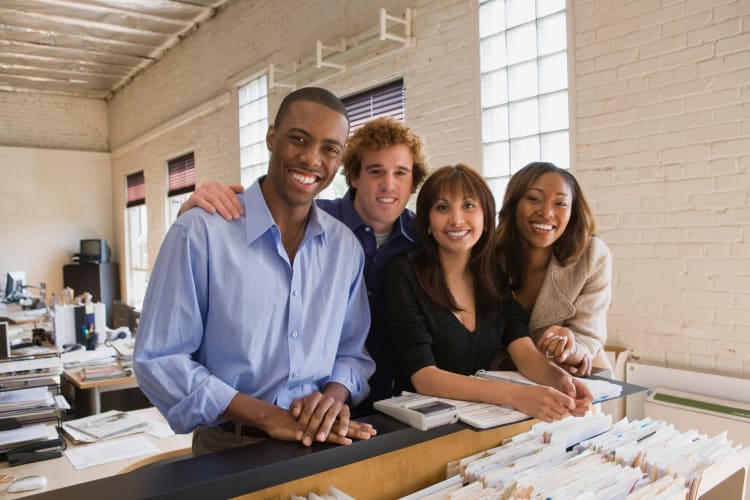 Your employees work hard for you and it's time to show your appreciation by coming up with some fun and fresh spirit week ideas for them to enjoy. Spirit week will bond your employees as a team while they have a great time. It's great for employee morale!
But what should you do for spirit week? How can you choose activities your employees will actually like? We've assembled a list of some of our favorite spirit week ideas that your employees are sure to enjoy. Read on to learn more.
Jump to Section
Book a Team Building Experience Now
Connect with your team through world-class cooking classes, mixology classes, food tours and more.
Benefits of Spirit Week
So why would you want to have a spirit week for your employees, anyway? Spirit week is a great opportunity to help your employees bond and come out of their shells and it shows your appreciation. There are plenty of fun team building activities you can do with them, like cooking classes, private chef experiences and tastings.
Finding team building activities near you is easy. Whether you need team building activities in San Francisco, team building activities in DC or elsewhere, there are sure to be great opportunities your team will love.
51 Spirit Week Ideas for Work
Foodie Spirit Week Ideas
1. Group Cooking Classes
Learning something new together can be a lot of fun. Why not set up group cooking classes for your team as a fun spirit week idea? No matter where you are, there are sure to be cooking classes near you for you and your coworkers to enjoy. There are cooking classes in Ottawa, cooking classes in Chicago and cooking classes everywhere in between.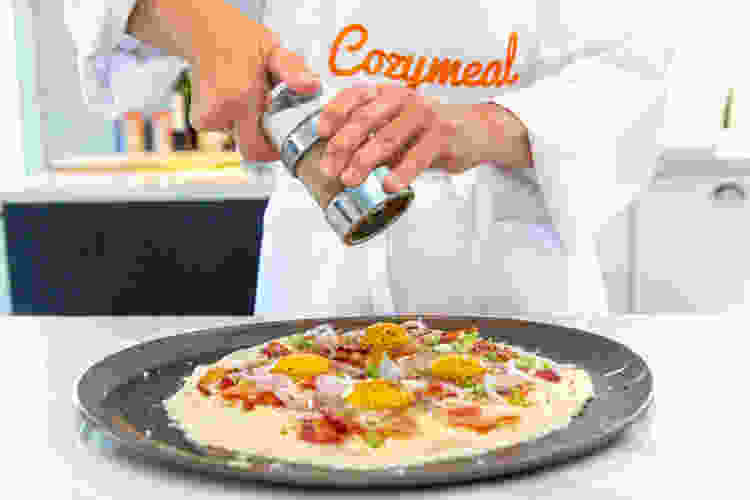 2. Tasty Food Tours
Why not take a food tour around your own city? Take your team out on a tasting tour for a delicious spirit week idea. If you look around, you're sure to find food tours near you that will take you to plenty of local eateries. There are tasty food tours in Los Angeles, food tours in Austin and food tours wherever you and your team live.
3. A Meal From a Private Chef
Instead of going out for a delicious meal, why not bring the meal to your team? Look into private chefs near you and turn the office into a five-star restaurant. You can find some of the finest private chefs in NYC and the most talented private chefs in San Diego who will be more than willing to come to cook for your coworkers. This delicious spirit week idea is sure to impress.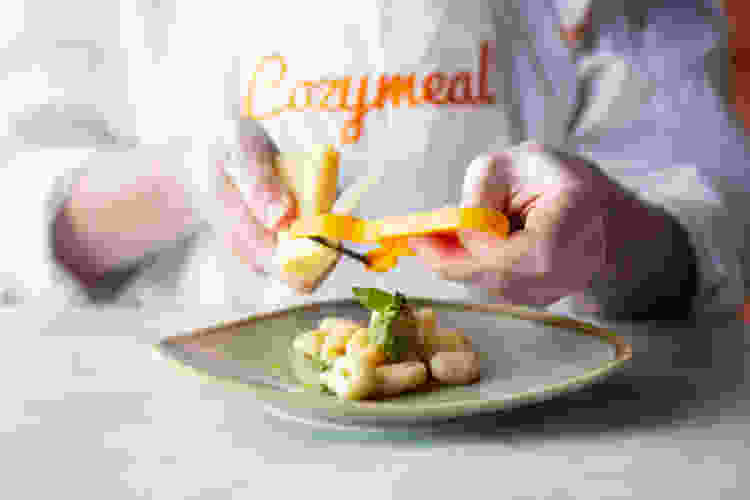 4. Virtual Foodie Events
Do you have a virtual team? No problem. No matter where a worker is, they can participate! There are online cooking classes so remote employees can learn to cook great dishes, online mixology classes so you can all have fun learning to be DIY bartenders and even classy virtual wine tastings. Foodies across the globe can participate in these tasty spirit week ideas.
Book an Online Team Building Event
Bond with your team in top-rated online cooking classes, mixology classes, wine tastings and more.
5. A Group Potluck
What's a better spirit week idea for foodies than a group potluck? Have everyone bring their favorite dish with enough servings to share. Having a potluck ensures that everyone has at least one thing that they're able to eat. That said, it's a good idea to make note of dietary restrictions so you can be as inclusive as possible and label foods accordingly.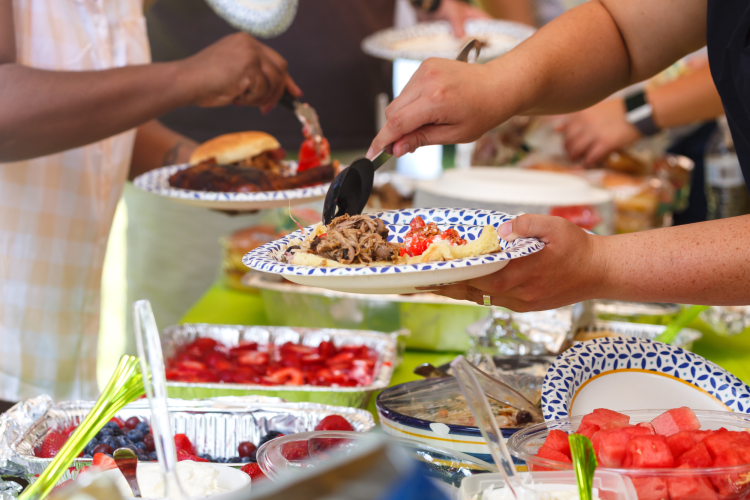 6. A Workplace Cookoff
Many of the most fun spirit week ideas are competitive, and this one is no exception. Host your own workplace cooking competition! Choose one type of food and have everyone make their own version. As a group, everyone will pick the winners. At the end of the day, everyone's a winner because they all get to try delicious foods.
7. A Sundae Bar
This spirit week idea will bring you back to your childhood. Set up a sundae bar for your employees. There should be a few ice cream choices (including a dairy-free one) and plenty of toppings so everyone can pile their sundaes high.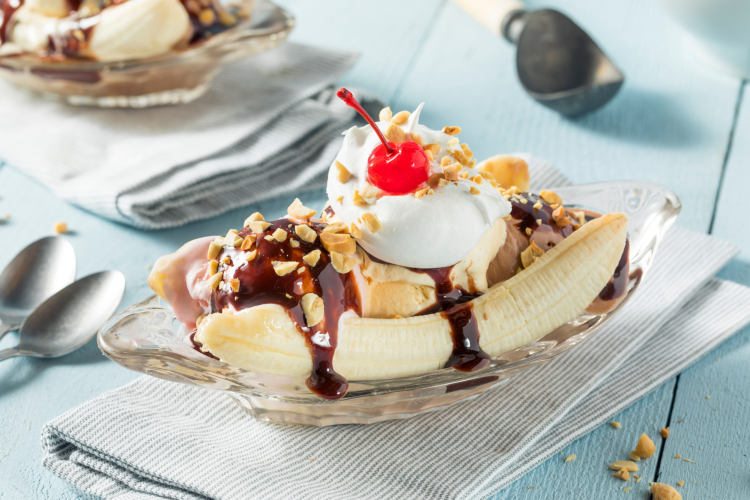 8. A Relaxing Picnic
If the weather is nice, bring your spirit week ideas for work outside. Start with a nice lunchtime picnic. You can combine the picnic with one of the other ideas by either turning it into a potluck or having a private chef cater it for you. Make sure to have a plan B in mind just in case it rains.
Creative Spirit Week Ideas
9. Collaborative Painting
Get creative with your team with this spirit week idea. Make a collaborative painting (or even a full collaborative mural if your team is large). Give everyone some paint and a few brushes and make sure to lay down some sheets and have them wear clothing that can get messy.
It's a good idea to sketch out an idea together first, but it's not necessary. You'll be shocked at how incredible the results can be even when not everyone is a natural-born artist.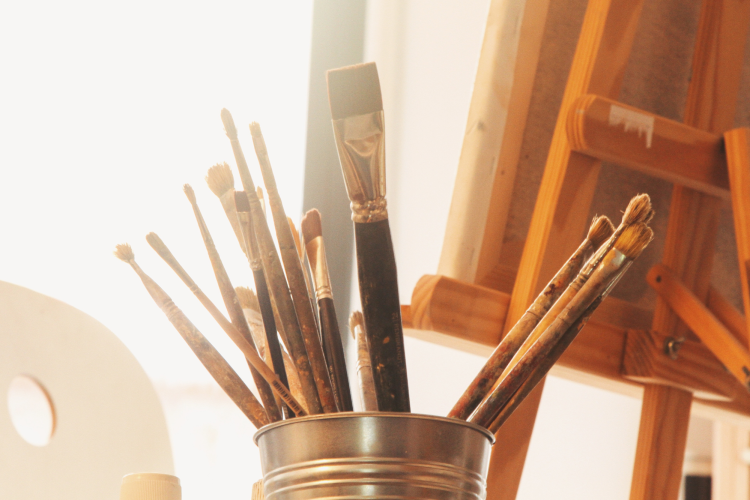 10. Time Capsules
Encourage your team to make time capsules. They can either bring them home or leave them at the office for you all to open together in the future. Inside the time capsules people should put memories both from work and their personal lives. They can include photos, notes to their future selves and more. Don't forget to decorate the time capsules as well!
Find Team Building Activities Near You
Connect with your team through world-class cooking classes, mixology classes, food tours and more.
11. A Photo Collage
Have everyone bring in photos of work memories to create a photo collage! You can put it somewhere in the office and even continue adding to it as time goes on. If you don't have fun work memories yet, don't forget to take photos while you're trying out some of the other fun spirit week ideas. You'll have enough to start a small collage by the end of the week.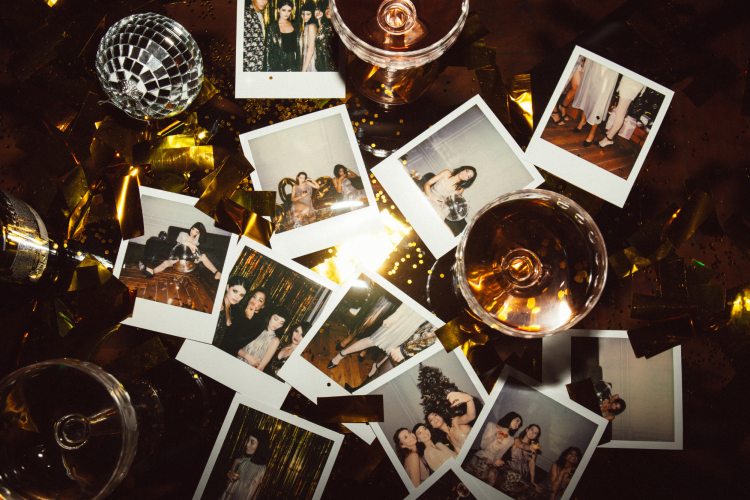 12. A Painting Class
Let your employees unleash their creative sides with this educational spirit week idea. Set up a painting class for them! If all of your employees are of age, you can also take them to a paint-and-sip class. That way, they can learn to paint while relaxing and socializing with a glass of wine. Paint-and-sip classes usually have non-alcoholic options as well, but make sure to ask so you don't exclude anyone.
13. A Ceramics Class
Ceramics can be a lot of fun as well, and ceramics classes are widely available. Your employees will love this creative spirit week idea because they'll learn a new craft and they'll have a neat handmade trinket to take home with them (or display on their desks for all to see).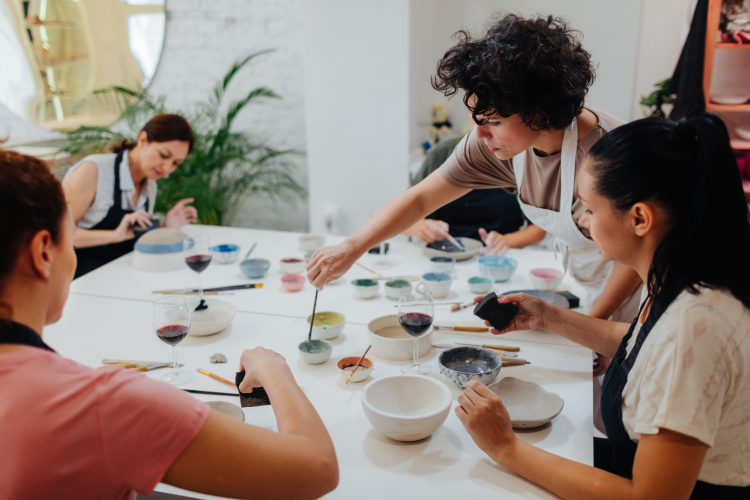 14. A Company Talent Show
Everyone at your workplace has some kind of talent that makes them special. Use this spirit week idea to have them show off! Of course, participation won't be mandatory just in case you have some shy employees in your midst, but they can participate as judges or help with setting up the event. You likely have singers, dancers, comedians and other awesome performers right in your office!
15. Office Tie-Dye
It's true that having a work uniform can make employees feel more like a team, so why not make your own spirit week uniform? Take your employees back to their childhoods by setting up tie-dye for them.
Have everyone bring in a shirt that they want to decorate or provide them with white company shirts. You can also provide other craft items like markers or iron-on decals for some extra fun. This spirit week idea will be a blast.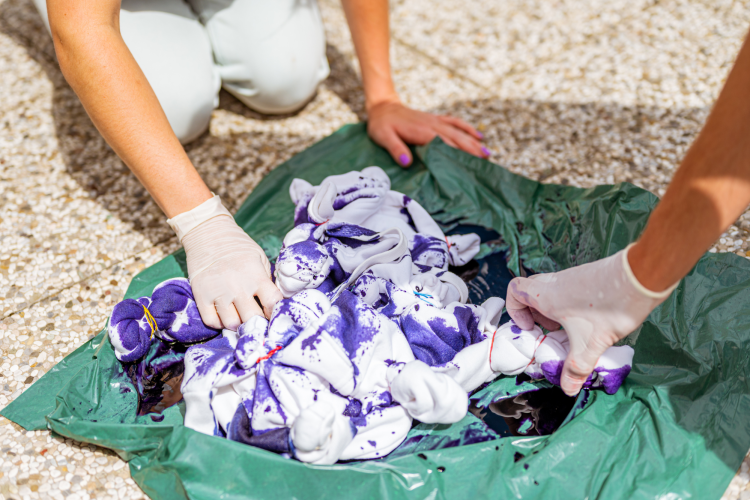 Spirit Week Collaborative Game Ideas
16. An Office Scavenger Hunt
If you're looking for collaborative team building activities, why not try an office scavenger hunt? This is a great spirit week idea that you can even fit into a normal workday. Hide some items around the office and give your employees a list. You can have them all work together or have them work in groups. Throughout the day, they'll find items and check them off the list. Make sure to provide a small reward to boost morale!
Team Building Goes Gourmet
Connect with your team through world-class cooking classes, mixology classes, food tours and more.
17. A Collaborative Escape Room
Escape rooms also make great collaborative workplace spirit week ideas for work. There are many escape rooms worldwide, but you can even use a virtual escape room (which is good for remote teams).
Employees will work together to escape a challenging puzzle room. Collaboration makes the game easier, so they'll learn how to work as a team.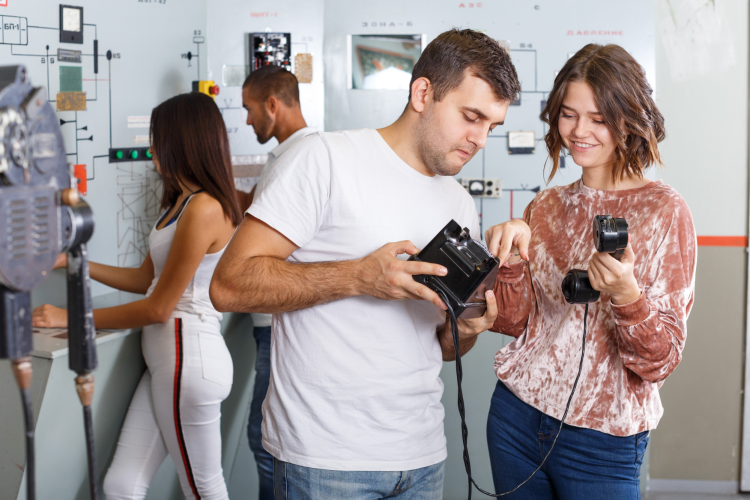 18. A Mystery Dinner
Who doesn't love a game of "whodunnit?" A mystery dinner is a fun spirit week idea and you can combine it with one of our "foodie" spirit week idea suggestions! Pick a theme, have everyone dress up (consider providing costumes) and set up a murder mystery. The team will work together to solve the "crime" and win the game over a nice meal.
19. Team Bar Trivia
If everyone on your team is of age, bar trivia makes a great spirit week idea for work. Trivia is one of the best team building games because everyone is combining their strengths for the benefit of the entire team. Perhaps one person is a pop culture fanatic while another knows everything about history and another knows everything about sports. With their combined powers, they become a bar trivia powerhouse.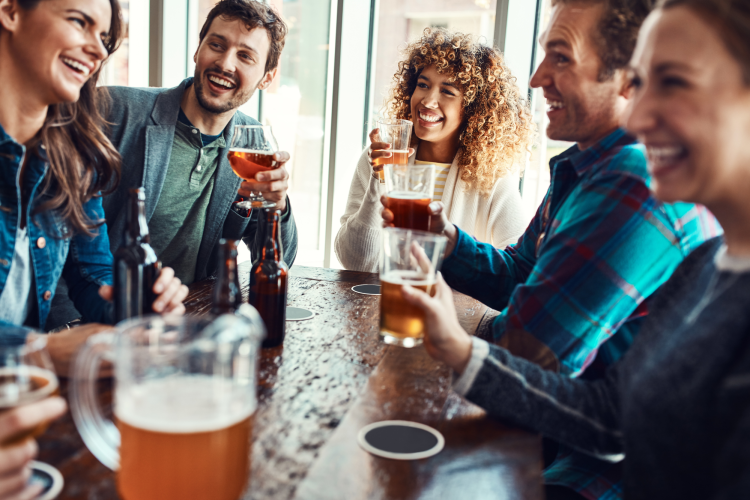 20. The Egg Drop Challenge
This is a fun team building activity that fits right into spirit week. Challenge your team to create a contraption that protects an egg when it's dropped from a certain height. Give them plenty of materials to work with and time to complete the challenge (an hour is generally more than enough for this activity). This fun spirit week idea will get everyone's brain's working in new and creative ways.
21. Who Am I?
This is one of the best ice breaker games and it's a fun spirit week idea. Put names of well-known figures or characters on a bunch of post-it notes and have employees stick them to their heads without looking. Employees will ask each other yes-or-no questions to determine what's on their forehead. This game gets silly quickly.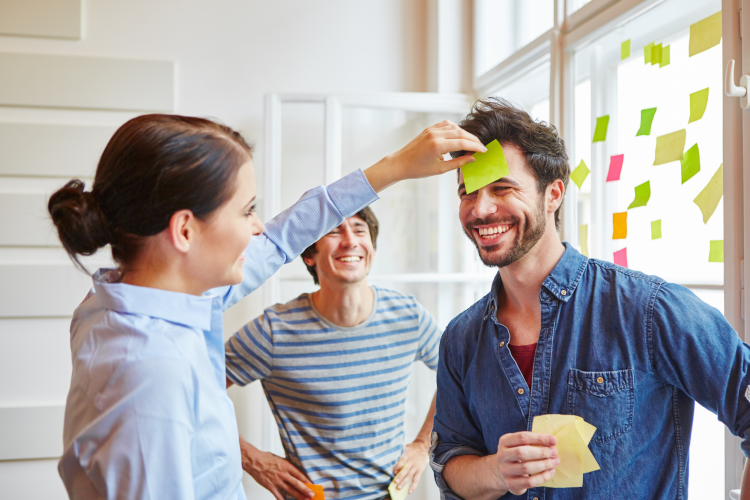 22. Exquisite Corpse
You can play Exquisite Corpse by either drawing or writing. Everyone works on one collaborative piece.
The first person gets a blank piece of paper and either writes one line of a story or one part of a drawing at the top. They then fold it and pass it on to the next person, who continues the story or drawing without being able to see the first part. Employees keep going until the page is full. This spirit week idea is quick, silly and fun, and you can do it while employees are working.
Book an Online Team Building Event
Bond with your team in top-rated online cooking classes, mixology classes, wine tastings and more.
23. Tower-Building Challenge
Another fun collaborative challenge: Divide employees into groups and give them material options for building a tower, like cards, pipe cleaners, popsicle sticks and anything else you can think of. Their challenge is to work together to build the highest tower in a set amount of time. This spirit week idea will teach them how to collaborate and ignite their competitive spirits.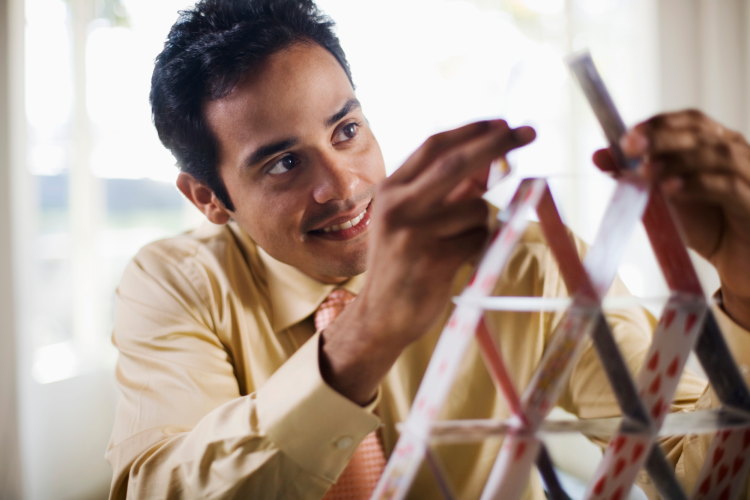 Spirit Week Theme Ideas
24. Twin Day
Twin day is a classic spirit week idea. It encourages employees to bond and lets them have a bit of fun. Employees should all pick one other employee to pair up with. On twin day, they have to dress the same. This can lead to some fun office hijinks. Extra points if employees go all-out to truly look as identical as possible!
25. Decade Day
Decade day is another fun one, and it's a spirit week idea that can be both a costume theme and an activity theme. Have employees dress up in the style of their decade of choice. You may have a 90s grunge secretary, a 50s poodle skirt accountant and an 80s hair metal HR rep walking around the office.
Pair the costumes with a mixed-era music playlist and some "decades" trivia for break times for some added fun.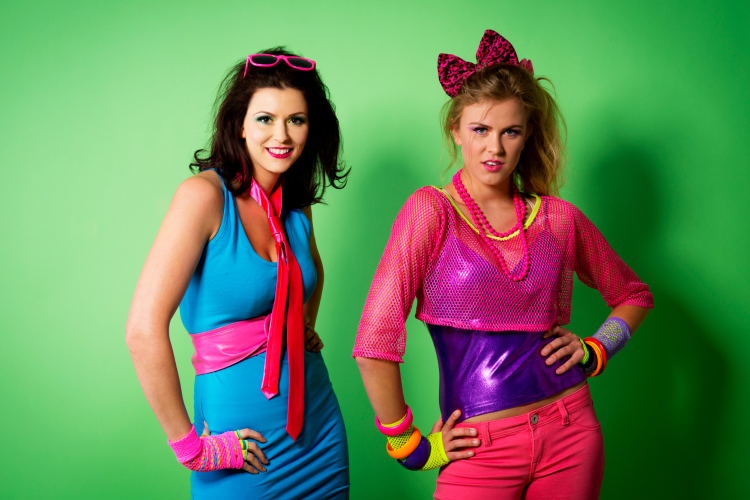 26. Superhero Day
Superheroes are popular right now, so a superhero day might be the perfect spirit week idea to boost employee engagement and introduce a bit of fun into the workplace. Employees all have to dress as their favorite superheroes (or villains if they're feeling spicy). Even something as simple as a cape or headband can be enough to get the point across. Creative employees can make up their own heroes or villains for even more fun.
27. Sports Day
Do you have some sports lovers on your team? This spirit week idea will work for you. Have everyone dress up as a sports star, even if it's just wearing a jersey. Even employees who don't love conventional sports can get into the spirit. Perhaps they dress up as an e-sports champion or a master chess player! A bit of creativity goes a long way with this spirit week idea for work.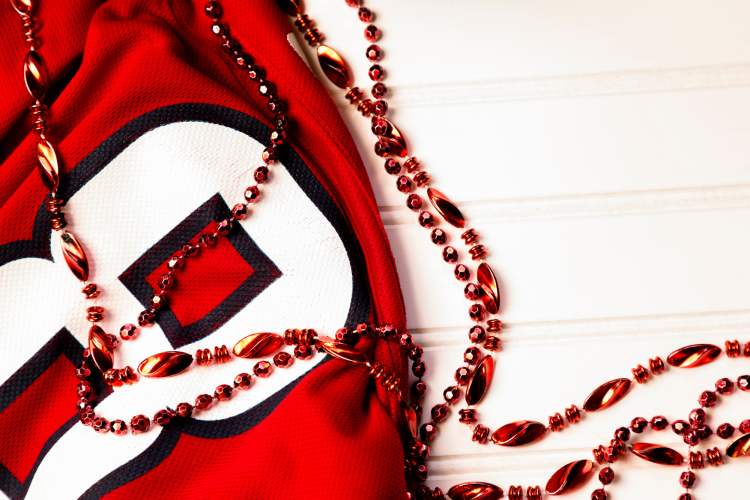 28. Iconic Duos Day
This is another fun spirit week idea that will encourage your employees to work together. All employees should pair up to dress as an iconic duo. These can be characters, famous couples or even items (like salt and pepper). It's fun to try to guess what each pair is dressed up as. If you have an odd number of employees, consider adding in an iconic triad as well.
Book a Team Building Experience Now
Connect with your team through world-class cooking classes, mixology classes, food tours and more.
29. Pajama Day
Casual Friday can move over. This spirit week idea takes "casual" to the next level. Instead of jeans, employees can wear their comfy pajamas. This is a great way to boost employee happiness. Of course, you want to set some ground rules so employees stay appropriate. Full-coverage pajamas only, please. Fluffy bunny slippers encouraged.
Competitive Spirit Week Ideas
30. Workplace Olympics
Workplace olympics are a great spirit week idea if you have competitive employees. Have them compete in a field day-style event either in teams or competitively. You'll want a good mix of physical and non-physical games to make sure the game is fair for everyone. Normal field day games, like the long jump, can pair with things like memory games and Tetris challenges. Make sure to have medals to pass out at the end of this spirit week idea!
31. Coworker Trivia
We already mentioned bar trivia, but this spirit week idea is a bit different. It's coworker trivia and everyone is competing against each other.
At the beginning of spirit week, survey your team and ask them a variety of questions that would make good trivia answers. For example, you may ask where their favorite vacation spot is, or the name of their first pet. Let them know that you'll be sharing their answers and make the questions optional so everyone is comfortable. Turn those questions and answers into a trivia game to see how well everyone knows their coworkers. Everyone will learn new things about each other!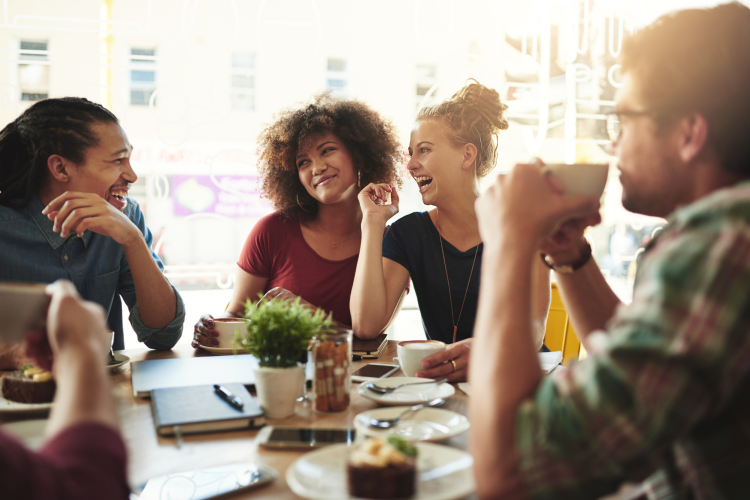 32. Office Décor Competition
Looking for ways to spruce up the office while having fun? This spirit week idea is perfect for you. Have an office décor competition.
You can have employees work in department teams or independently. Independent employees simply decorate their desks or cubicles while departments decorate their entire zones. Then, you act as a judge to choose the most well-decorated area. Make sure to provide craft supplies so employees can get creative with their décor ideas.
33. Board Games
Board games are simple, affordable and a lot of fun. Introducing some board games into the breakroom is a great spirit week idea, and you can even keep them around as fun perks at work as long as your employees don't get too distracted. For actual spirit week, consider a board game competition! Use childhood favorites like Guess Who, Scrabble and Trouble.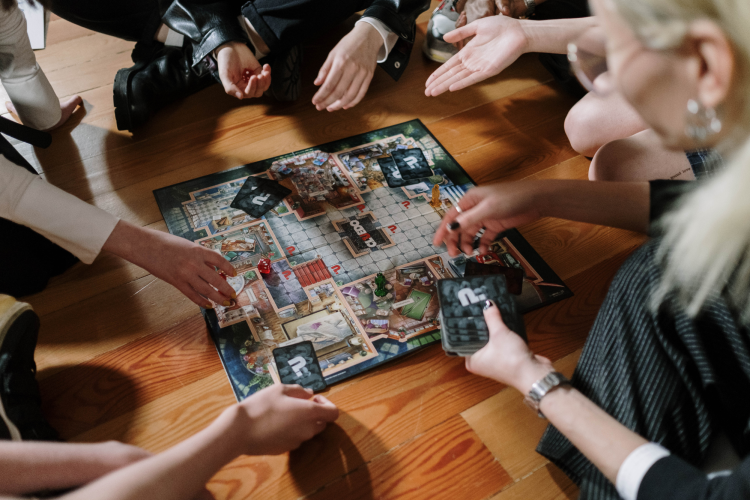 Find Team Building Activities Near You
Connect with your team through world-class cooking classes, mixology classes, food tours and more.
34. Office Capture the Flag
Get outside and have some serious fun with this spirit week idea. You'll have to section off some time for this, but it's worth it.
Divide employees into at least two teams. Each team gets a team color to identify them and a flag. They hide the flag on their section of the playing field. The goal is for a team to get another team's flag without being tagged. This is a fun strategy game that may seem too childish, but adults really get into it.
35. Office Paintball
Looking for an even more extreme challenge? Have your team sign up for office paintball. This spirit week idea is intense, but it's a lot of fun. Paintball can be dangerous, so make sure you go to a reliable paintball center that provides plenty of safety gear and training. Let your employees have fun playing this thrilling group game.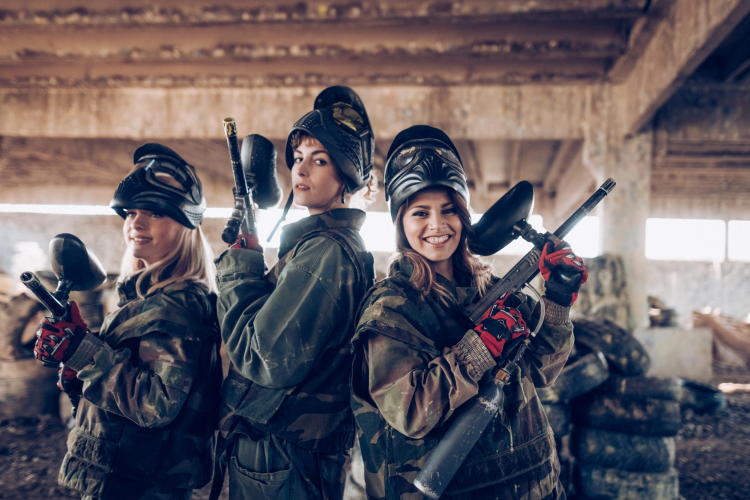 Exciting Spirit Week Ideas
36. Kayaking
If your employees like the great outdoors, why not do a team kayaking trip after work one day? Kayaking is thrilling, fun and great exercise. It requires employees to work together in new ways, making it a great team building activity.
If you live near a body of water, there are likely kayaks available for rent nearby. Look into local options and ask your employees to join you in this bonding experience.
37. Hiking
A hike is a surprisingly fun spirit week idea as long as the weather is nice. There are plenty of hikes that are suitable for people of all fitness levels, so even if your employees aren't natural hikers, they can still enjoy the activity.
Pair your hike with a scavenger hunt list full of local animals and plants that employees can look for along the way. Supply simple snacks and water bottles and encourage your employees to bring snacks as well.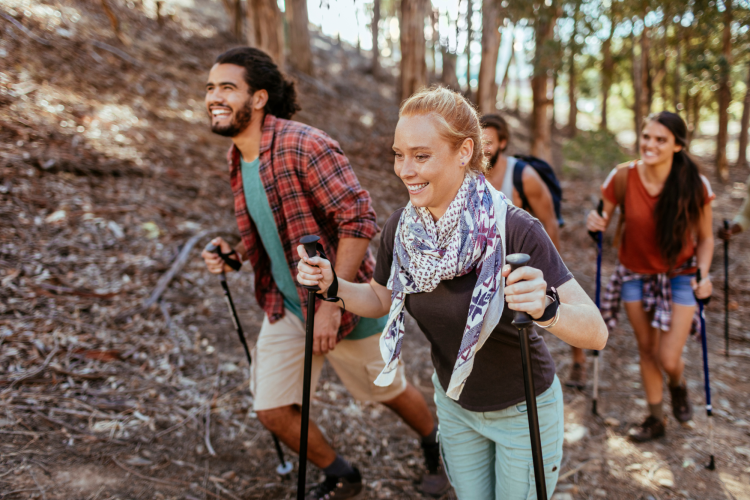 38. Workplace Camping Trip
If you want to elevate your hiking spirit week idea, turn it into a full camping trip. Get into the great outdoors with any employees who are willing to participate.
Camping is perfect for employee bonding. You can cook meals together, tell ghost stories and have fun swimming and hiking out in nature. This will help your employees see each other in whole new ways and they'll return to the workplace feeling refreshed and renewed. Of course, not all employees will be interested in hiking, so make sure to provide alternatives.
Team Building Goes Gourmet
Connect with your team through world-class cooking classes, mixology classes, food tours and more.
39. Take Them Out to the Ball Game
Is there a local sports team? Support them while having fun with this spirit week idea. Buy enough tickets for all of your employees and take them out to the ball game. Even employees who aren't into sports may enjoy a day in the sun with snacks and their coworkers. It's a low-stakes activity that most people will find enjoyable.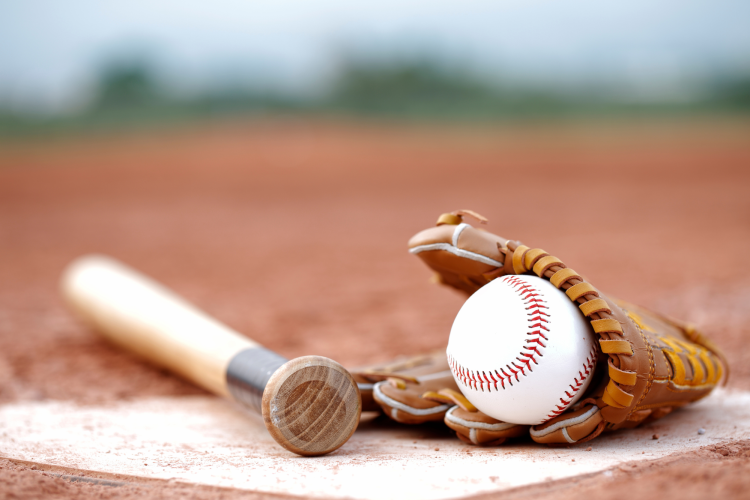 40. The "Amazing Race"
Mimic the popular reality game show, The Amazing Race, with this spirit week idea. This requires some setup, so you want to plan ahead.
Employees will pair up and race through challenges. The challenges will be a mix of physical and mental games so it should be somewhat fair for everyone. The team that reaches the finish line first is the winner. You can make this a short break-time game or go all-out and make it a full-day event. It will be a blast either way.
41. Group Geocaching
Have you heard of geocaching? It's gone somewhat out of style, but it's still a lot of fun. It's a great way to get your employees active and working together.
Online there's a database of "geocaches." These are small items that players hide for other players to find. You can find them all over the world, so there are certainly some near you. Once players find an item, they replace it with another item. Bring small trinkets and notes for the next geocacher to find.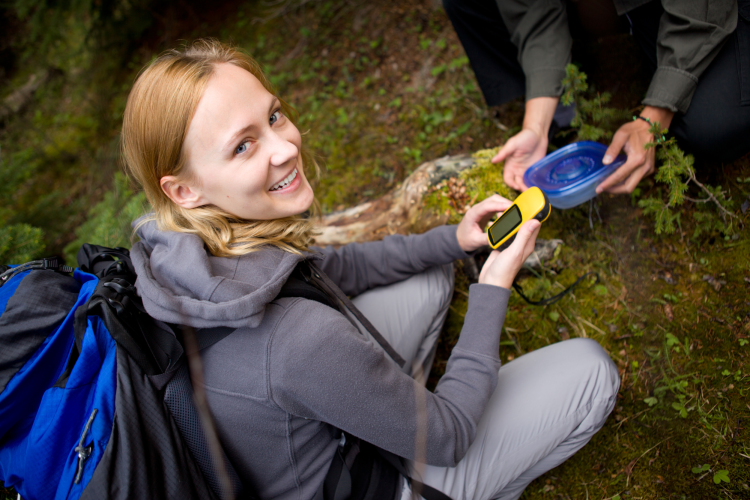 Unique Spirit Week Ideas
42. Volunteering Together
This is one of our favorite spirit week ideas, and it's one that doesn't cost a thing. Have your employees volunteer together for a local cause. If possible, do it during work hours.
Poll your employees about local causes they're passionate about and see if any of them have volunteer opportunities. You may be able to feed people at soup kitchens, clean up trash in local parks or play with the animals at local animal shelters. You can also split people up into groups so they can all help their preferred causes. This will truly bring your team together and you'll be doing something great for your local community.
43. A Karaoke Party
Karaoke is so much fun. It's a great spirit week idea as well. Set up a karaoke party in the break room and watch your employees come out of their shells. You can pick a theme or have all employees freely choose their own songs. You may have some talented vocalists in the workplace!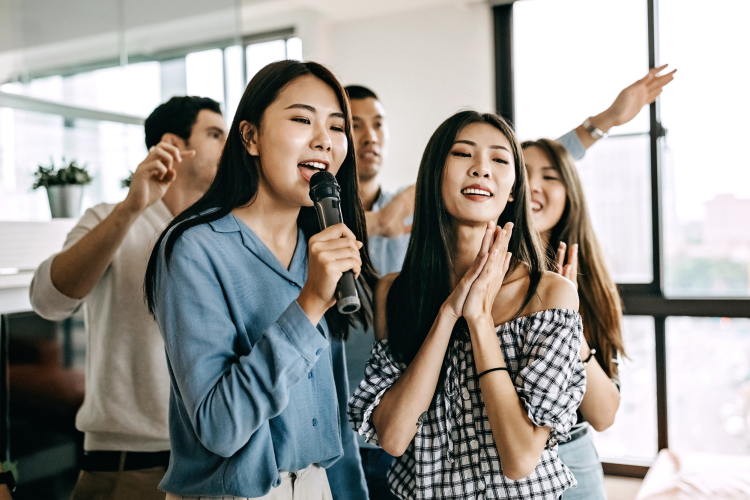 Book an Online Team Building Event
Bond with your team in top-rated online cooking classes, mixology classes, wine tastings and more.
44. A Lip Synch Showdown
Not everyone is up for karaoke, and that's okay. This spirit week idea is great for people who love music but are too shy to sing. A lip synch showdown!
Employees pick a song to lip synch to ahead of time. They can bring costumes and props to work to prepare for the showdown. They then put on a real show and go all-out while lip syncing. Create a panel of judges with the employees that aren't interested in performing and see who wins!
45. Wellness Day
Employee wellness is crucial. Show your employees that you care about their well-being by using a wellness day as one of your spirit week ideas. So what happens on wellness day?
Start the day with an optional group exercise class. You can find plenty of videos online for things like yoga, pilates and aerobics, so you don't need to be a personal trainer. Let the video lead the group. Then, stock the break room with tasty and healthy snacks and treat your team to a healthy lunch.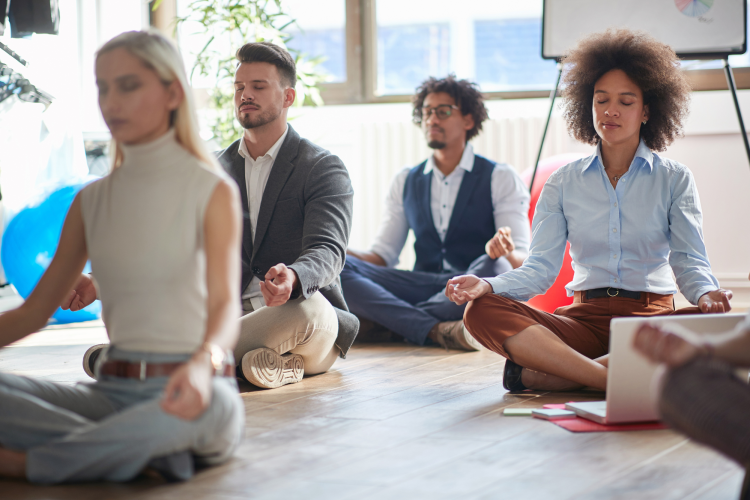 46. Secret Cheerleader
This is a classic spirit week idea that's appropriate for even the busiest workdays. Give each employee another employee's name as if you were doing a secret Santa exchange. Each employee will pay attention to the good things their "partner" is doing and write encouraging and supportive notes about them. For example, Diane from accounting may write a note about how Mark from sales went well beyond his goal for the day. At the end of the day, you can choose to reveal employees' names or not. This is just a great way to keep everyone motivated.
47. Play Tourist
If you're in a city or town that gets tourists, it's likely you haven't actually done many of those "touristy" activities in a long time, if ever. Take your employees out on a "tourist day" for your next spirit week idea. Have them dress up in stereotypical tourist garb and make sure you hit the hottest tourist spots. Don't forget to take some silly tourist pictures for your workplace memory wall.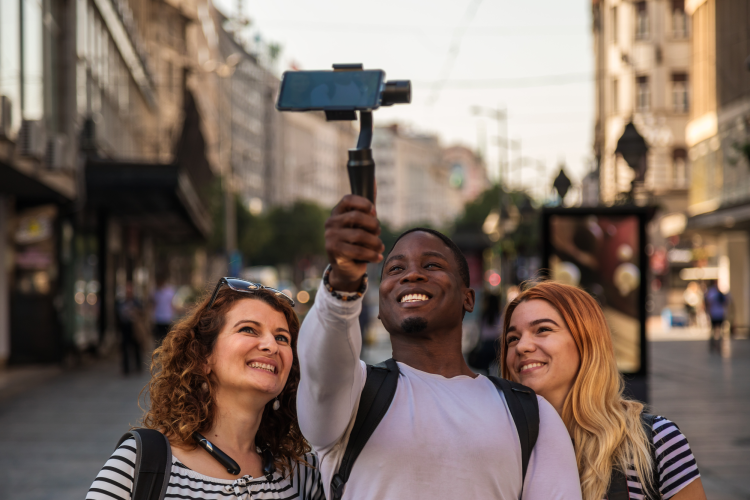 48. Rearrange the Office
This is a spirit week idea that may turn into a long-term change. During spirit week, have your employees rearrange the office in a way that makes sense to them based on their workflows. You may find that it's incredibly different from the original arrangement.
Often, things like flexible seating, seating pods and even desks and chairs closer to windows (to allow for more natural light) can make huge improvements to employee productivity. Your employees know how they work best, so use spirit week as an opportunity to let them show you.
Book a Team Building Experience Now
Connect with your team through world-class cooking classes, mixology classes, food tours and more.
49. Puppy Relaxation Day
If no one on your team has a dog allergy, this is one of the best spirit week ideas on the list. Schedule a puppy relaxation day with a local shelter.
Some local animal shelters will bring their puppies to workplaces and schools to cheer people up and socialize the pups. There may be a small fee for doing this, but some shelters will offer it for free. Your employees will love hanging out with sweet puppies during break time.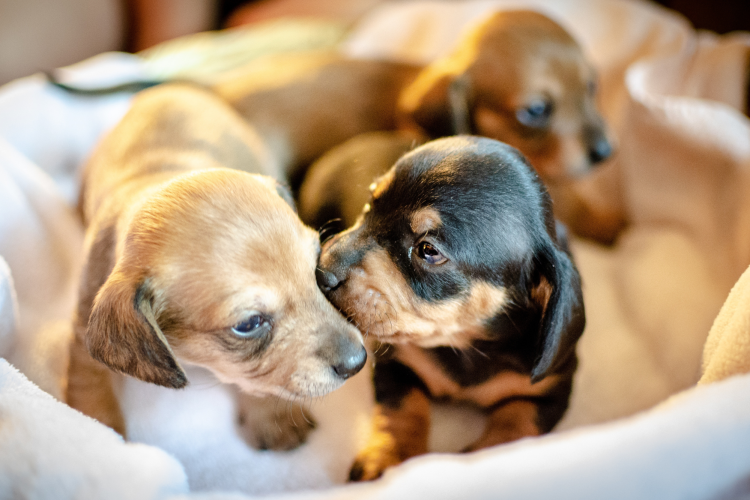 50. Improv
If you have creative and fun employees, why not do some improv with them? Improv is great for self-confidence and public speaking skills and it's also a blast. Take some inspiration from popular improv shows like Whose Line Is It Anyway? and watch your employees shine with this spirit week idea.
So which of these fun spirit week ideas will you try? Combine as many as you can for a fun-packed spirit week that your employees will love.
51. Workplace Awards Ceremony
A workplace awards ceremony is the perfect end to spirit week alongside a full Employee Appreciation Day. Come up with awards for every employee on your team, even if they're silly. Some employees may get serious awards, but you don't want to leave anyone out.
For example, someone may get an award for bringing the best snacks to the breakroom or being the best at welcoming new hires.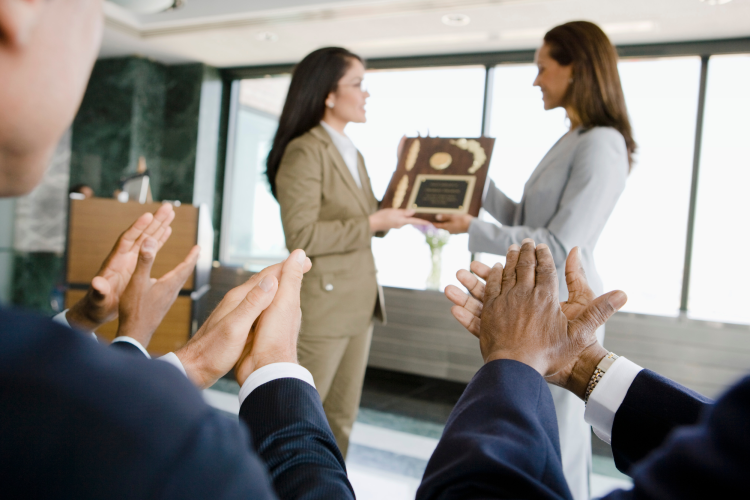 For even more fun team building inspiration, check out other experiences happening on Cozymeal.

Join 200,000+ Culinary Enthusiasts
Exclusive deals, recipes, cookbooks, and our best tips for home cooks — free and straight to your inbox. PLUS: 500 Rewards Points.
More Team Building in Cities Near You
Check out more exciting team building activities in cities near you.