21 Superb Team Building Activities in Sacramento for 2023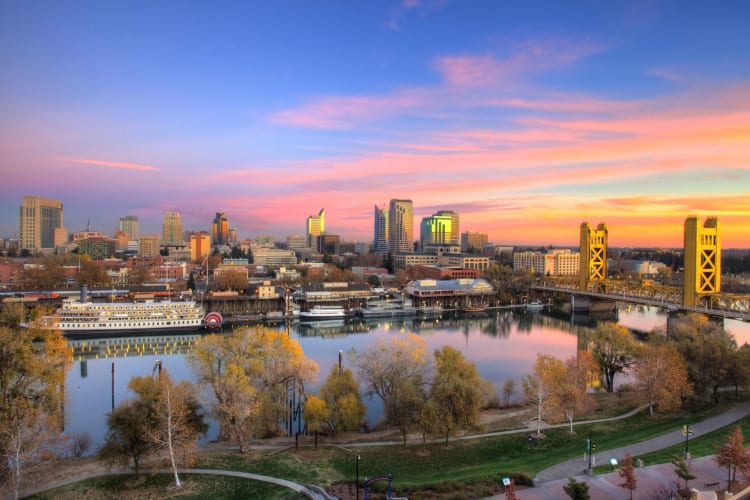 Treat your office to some of the superb team building activities Sacramento has to offer, from learning about the Gold Rush history of the town to exploring the foodie side of America's farm-to-fork capital. With wonderfully sunny weather practically year-round, it's no wonder Sacramento is a desirable place to live, work and play. Whether it's farm-fresh restaurants, peaceful strolls along the river or the colorful street murals, there's no shortage of experiences to savor with your team in Sacramento.
Thanks to numerous activities, sites of natural beauty and, of course, incredible cuisine, Sacramento makes a great spot for team building events. Whether a fun corporate retreat, celebratory company-wide dinner or a friendly competition, there's something for everyone to enjoy.
With all the options, it can feel overwhelming to start planning your team building activities in Sacramento, but this list is the perfect place to start. Read on for some of our favorite team building games and activities to inspire and guide you in your planning!
Jump to Section
---
OUR RECOMMENDATIONS
---
21 Superb Team Building Activities in Sacramento
1. Culinary Team Building Activities in Sacramento
With an extensive list of incredible restaurants and microbreweries to explore, food should be at the top of your list for a team building activity in Sacramento. The city offers everything from hands-on cooking classes to exciting culinary competitions and eye-opening food and beverage tours; the whole team wins with one of these choices.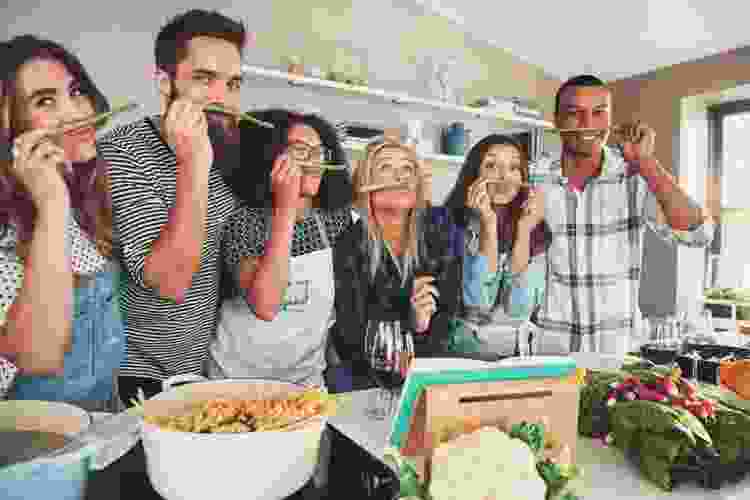 2. Cooking Classes in Sacramento
Teamwork and communication are vital in professional kitchens, which is why cooking classes in Sacramento are marvelous experiences for any corporate team. Let an expert chef lead your crew through a kitchen adventure that will have them working towards a goal more delicious than any they've met before. A wide range of classes and cuisines are available to choose from, but sushi making classes and pasta making classes in Sacramento are always favorites with corporate teams. Buon appetito!
3. Online Culinary Team Building Experiences
Whether your office is virtual or in-person, the option to do things from the comfort of your home is definitely a perk that your employees will appreciate. Take your online team building activities to the next level with options like interactive online cooking classes and online mixology classes where your team will learn to whip up a gourmet meal or a craft cocktail from their couch, all while engaging and building memories with their co-workers. For an extra-fancy team building activity in Sacramento, check out a virtual wine tasting.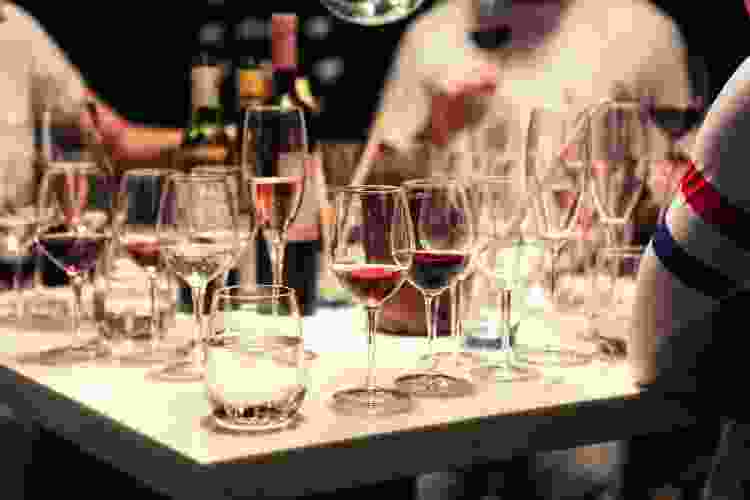 4. Ride Bikes Along the American River Parkway
Rent or bring your own bikes for a leisurely and fun bike ride along 32 miles of trail starting at Discovery Park. Cruise along the American River Parkway as your team enjoys the beautiful scenery and forms meaningful bonds with their co-workers. This team building activity in Sacramento is a great way to escape the stress of the office and enjoy each other's company.
5. Race Around at K1 Speed Sacramento
Let your team fuel their competitiveness and need for speed just for the day at K1 Speed. Watch as the natural leaders step forward to organize and unite their teams as they compete for bragging rights at this indoor go-kart track. The whole experience includes go-kart racing, mock pit crew changes and a ball challenge. Everything about this team building activity in Sacramento is meant to challenge your teams' communication and collaboration skills while making fun the first priority.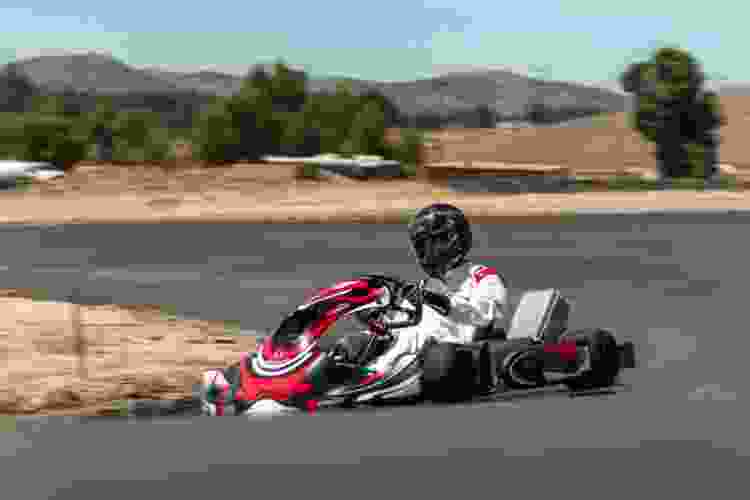 6. Go Whitewater Rafting
Right in Sacramento's backyard lies the South Fork of the American River, home to some of the best and most beginner-friendly rafting rapids. This team building activity in Sacramento is not only thrilling, but perhaps is an activity that no one in your office has tried before. Plus, teamwork and collaboration are super important when you're battling the waves, so the skills picked up here will transfer back to the office.
7. Paddle Away at the Sac State Aquatic Center
Nothing beats a day on the water, especially during a California summer, and there are tons of options around Sacramento, from Lake Tahoe to the American River. Head over to the Sac State Aquatic Center at Lake Natoma for your own team building activities in Sacramento — water edition! They can easily accommodate large groups, and your team will love the option to kayak, paddleboard or lay around on the sand as they de-stress and bond with one another.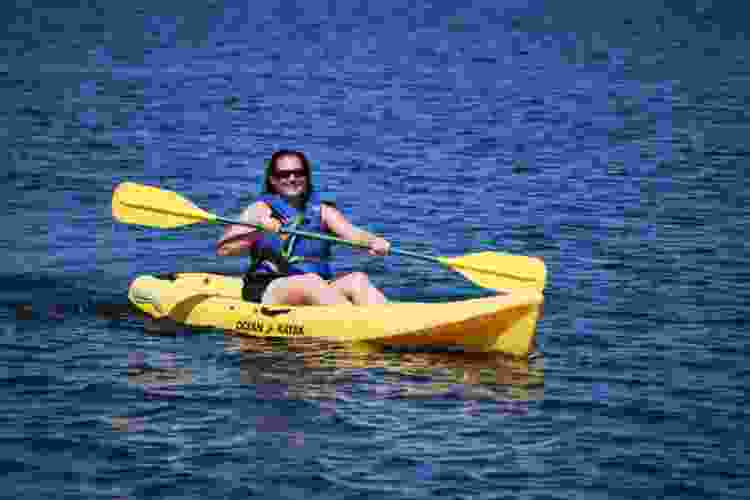 8. Get High at a Ropes Course
Nothing forms a tighter bond than experiencing something thrilling with another person, so get out of the office and head over to the Challenge Center Ropes Course for an exhilarating team building experience in Sacramento. Offering over 20 elements that range from 1 to 40 feet off the ground, daredevils and the most cautious among you can still have a great time.
9. Have a Field Day at Xoso Sports
Xoso is a local sports organization offering social leagues for everything from kickball to soccer and ultimate Frisbee. They also host networking and team building events in Sacramento, including field days for the active bunch and pub crawls for groups that just want to relax and grab a beer. With everything from trivia to sports tournaments and indoor games, this is a perfect location for some fun team building activities in Sacramento.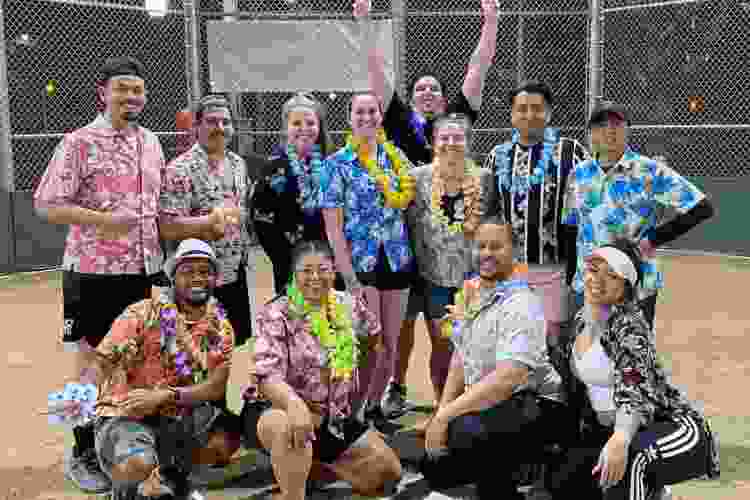 10. Run to Feed the Hungry
Nothing feels better than helping those that need it, so why not get your whole team together for a cause they can feel good about? The Run to Feed the Hungry happens once a year and is the perfect team building activity in Sacramento because you can make it an annual event to look forward to. With 5k and 10k options, this event draws close to 28,000 people each year. Funds go directly to the Sacramento Food Bank, and you can run as a team with 12 or more participants.
11. Ride the Sac Brew Bike Through Town
If you want to combine time outside, a little bit of exercise and an ice cold beer, look no further than the Sac Brew Bike. This 15-person bike offers sightseeing, brewery tours and scavenger hunts to engage your team, and with a fleet of five bikes, there's room for everyone. This team building activity in Sacramento is a great way to kick back, blow off steam and enjoy the weather and beautiful city.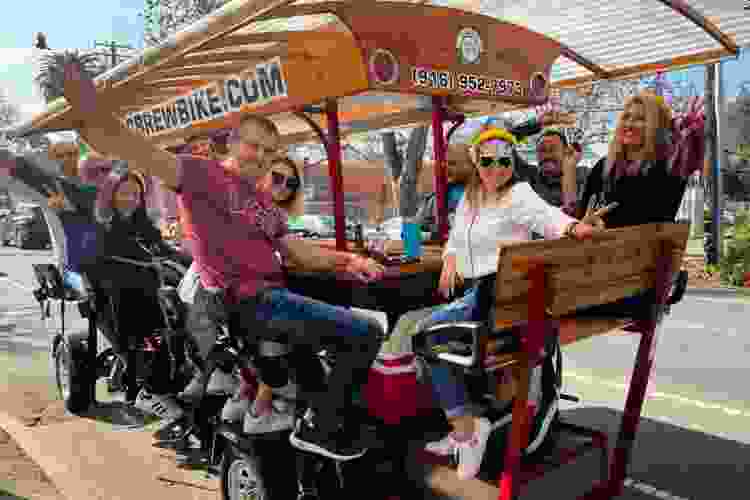 12. Visit the MOSAC
This team building activity in Sacramento is guaranteed to pique the group's curiosity! The SMUD Museum of Science and Curiosity has over 100 fascinating exhibits that explore the feats of engineering, science, technology, math and art. There's also an on-site planetarium that groups can rent for presentations, lectures or even cocktail events. The museum calls itself the perfect place for "people of all ages to explore the wonders, possibilities and responsibilities of science."
13. Learn to Rock Climb at Boulder Field
This 33,000-square-foot gym and indoor rock climbing wall is a unique location for team building activities in Sacramento. Complete with a training area, lounge and café, they offer three-hour training sessions for team building. With an emphasis on trust, good communication and problem solving, groups up to 24 can conquer their fear of heights or race the clock to the tip-top of the climbing wall as they bond with their colleagues.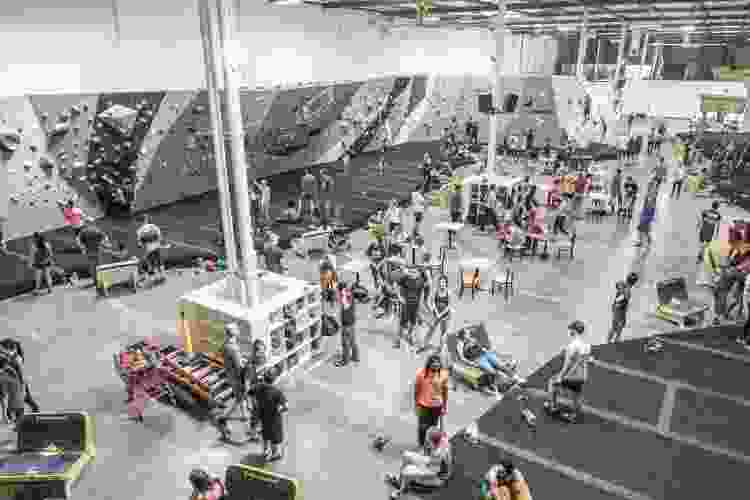 14. Explore the Sacramento History Museum
Situated on the ancestral homelands of the Nisenan Tribal people, the Sacramento History Museum is a cozy, intimate educational treat not only for local history enthusiasts but for anyone living in or stopping by the area. A visit here is a team building activity showcasing Sacramento Gold Rush history, the lives of diverse minority groups who have made up the region and various topics ranging from Old West life to beer brewing. Some exhibits come and go, so check to see what's on offer when you're planning your visit.
15. Get Into Virtual Reality at Zion VR
Step into the future with this tech-savvy team building activity in Sacramento. Head over to Zion VR for a number of virtual reality experiences your team can enjoy that will challenge everything from their time management to their creativity. With 10 VR stations that can each hold up to two participants, you can bring the whole office for an afternoon of futuristic fun and team building.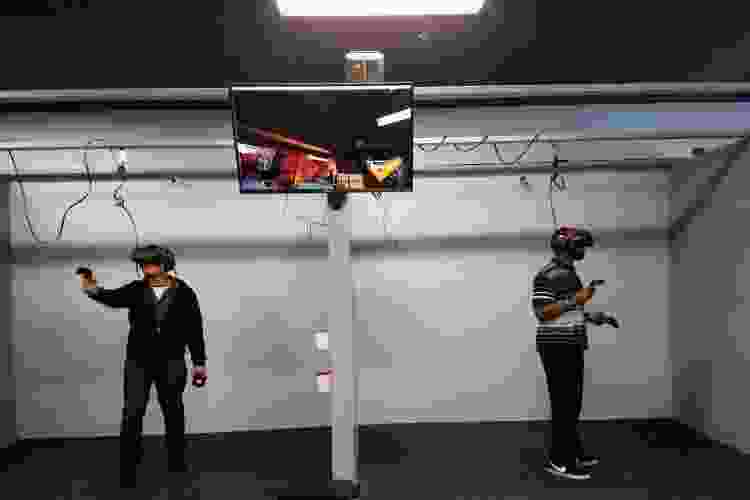 16. Head for a Hike
Sacramento is centrally located and offers tons of scenic hiking trails begging to be explored. Whether you want coastal hikes, rugged mountains or rolling foothills, there's something for everybody. Get your group together for this outdoorsy team building activity in Sacramento where everyone can get a sweat going and embrace the challenge of the hill.
17. Stroll Through the Sacramento Zoo
One of the more unique team building activities in Sacramento, the Sacramento Zoo offers unforgettable day trips catered to groups of all sizes. Walk around and enjoy the beautiful and exotic species that call the zoo home while learning tons of interesting facts from a guided tour. Ample food, shopping and even entertaining shows make this a relaxing and informative way for your team to bond.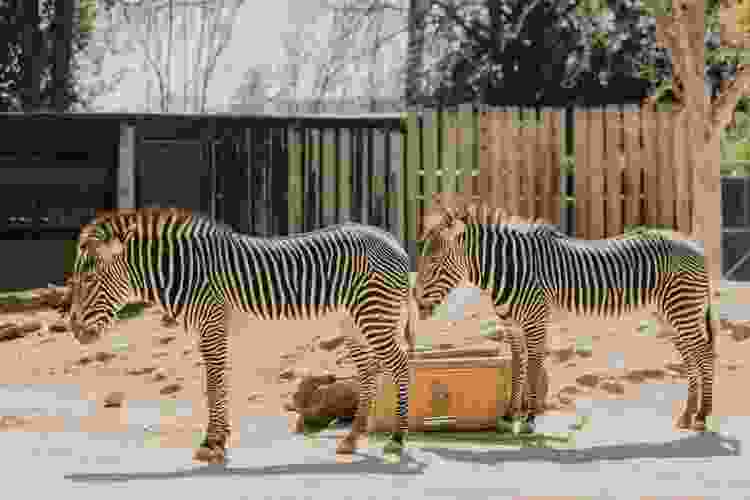 18. Plan a Park Picnic
Consider hosting a nice picnic in the park for your next team building activity in Sacramento. This easy and relaxing corporate team building event gives everyone a chance to interact and connect outside work. Make it a potluck and all you need is the perfect spot in the park. You can even turn it into a company-wide celebration and invite family and loved ones for an even bigger, better party.
19. Smash Sacramento
This is one of the most memorable and exciting team building activities in Sacramento. Take your group to Smash Sacramento and watch them take over the rage room. Fitted with protective gear and smash tools like hammers and axes, they get to take out their stress and frustrations on breakable objects in a completely safe space. Not only does your team get to safely and openly vent their frustrations, but they'll also have tons of fun doing it.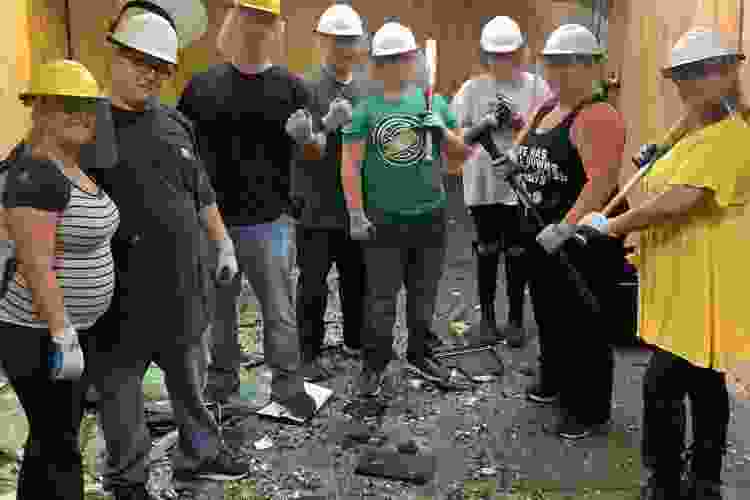 20. Go Crazy at Xtreme Craze
Another team building activity in Sacramento that lets your team run around and get out their frustrations is laser tag at Xtreme Craze. With options to have food and drinks catered to groups of all sizes, your team can turn the venue into a competition hall as they wage laser war against each other while improving their teamwork and collaboration.
21. Laugh It Off at Sacramento Comedy Spot
The Comedy Spot offers 90-minute team building activities in Sacramento that you can book for an easy and fun team bonding experience that really drives home the benefits of teamwork in the most delightful way possible. Watch as people get more comfortable and, more importantly, learn to improvise in this fun-first team building activity.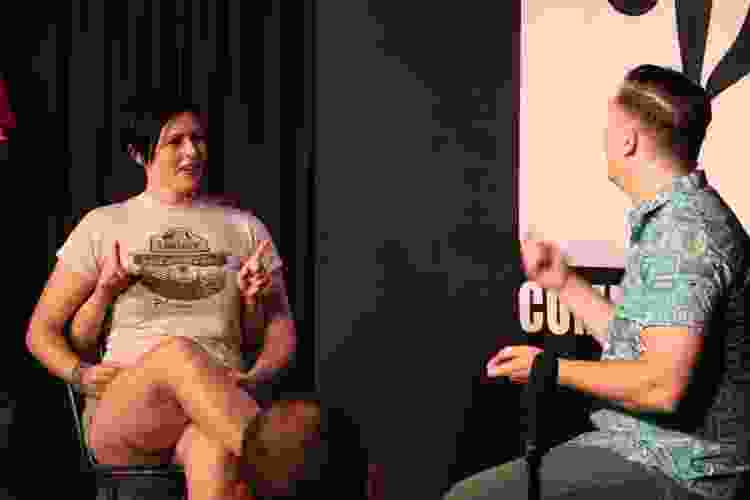 Team Building Leads to Success
Taking the day or the afternoon to head out for a team building activity in Sacramento is one of the best things you can do for your employees and your business as a whole. Not only do your team members feel valued, but the experience can also actually boost employee happiness and improve how your team works together overall. According to Forbes, happiness and learning are closely tied, so trying new things as a team makes your team not only feel happy and valued, but improves their learning and makes them better employees as well.
There are tons of hidden benefits behind an afternoon playing laser tag or doing an improv class, but everyone will just be focused on the fun they're having. Meanwhile, they're strengthening their bonds and communication, sorting out a new series of problems and getting a confidence boost along the way.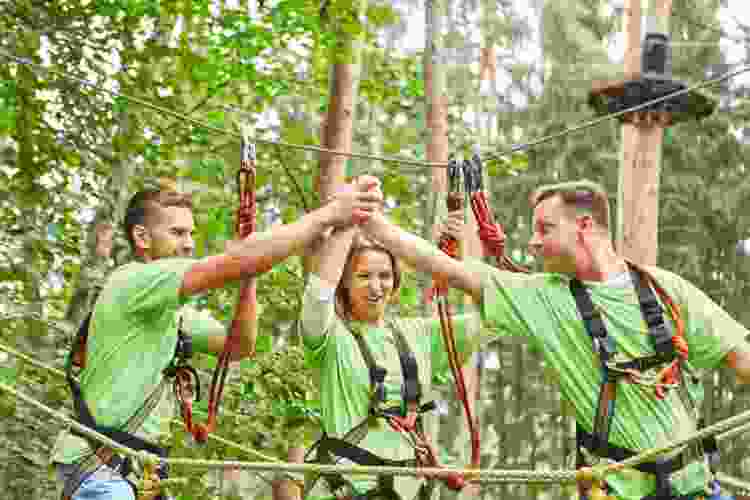 Team Building Is Key to Growing Your Business
In addition to the benefits team building activities bring to your employees individually, they also help your business as a whole. Oftentimes, watching your team engage in a fun and lighthearted challenge or game can highlight who the natural leaders are, as well as give you an idea of some overall strengths and weaknesses of your team. Plus, spending time together in a social way, without the focus on work, improves trust between team members and strengthens social bonds, which in turn can increase productivity back at the office.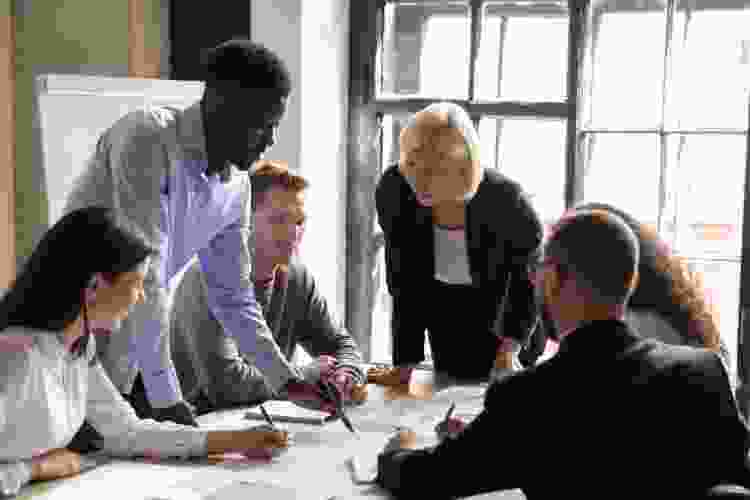 Benefits of Team Building
Team building activities have numerous benefits for both individuals and businesses as a whole, so we promise that a day of fun isn't a day with no progress. Investing in your company through team building activities means the following:
Improved communication and conflict mitigation between employees
More engagement and more efficient employees
Learning to work towards a common goal and creatively solve problems
Happier employees, and better employee retention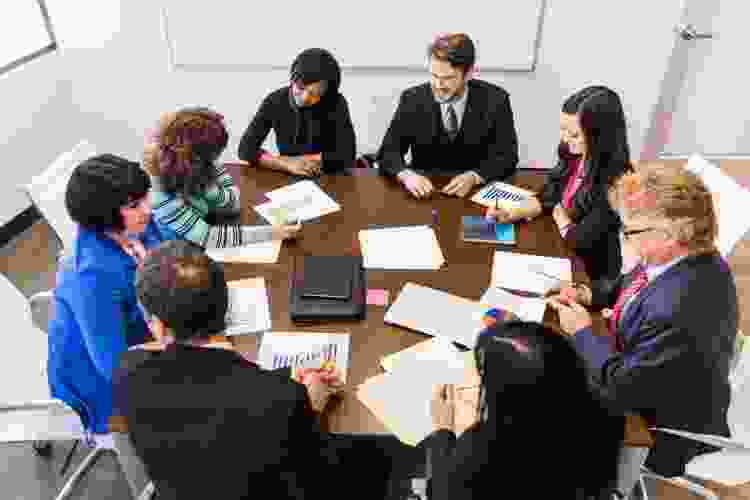 Join 200,000+ Culinary Enthusiasts
Exclusive deals, recipes, cookbooks, and our best tips for home cooks — free and straight to your inbox. PLUS: 500 Rewards Points.
As your team navigates great eats and fun team building activities in Sacramento, know that they are becoming better, more efficient employees and boosting your business at the same time. The list of benefits goes on and on, but one thing is for sure — the best businesses are utilizing team building! And no, the activities don't have to have anything to do with work. In fact, it's better if they don't. A team concert or evening in the park may sound like a waste of time, but the benefits are there, and you won't regret it. This list is a great place to start finding inspiration and planning some unforgettable team building activities in Sacramento.
For even more team building experiences in Sacramento and beyond, check out other experiences happening on Cozymeal.
Team Building in More Cities Near You
For even more great team building inspiration in cities near you and around the U.S., check out our comprehensive guides: