A Guide to Team Building Activities in D.C.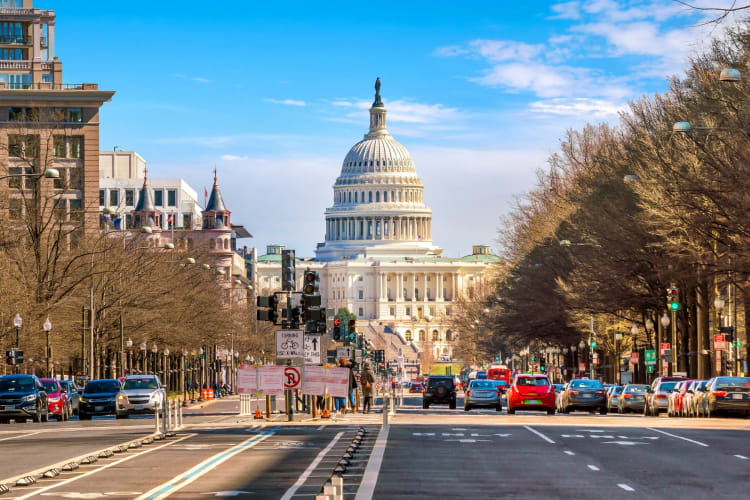 As America's capital city, Washington, D.C. attracts a lot of businessmen, government officials and international tourists — according to Destination D.C., over 24 million travelers made a trip to D.C. in 2019.
With so many visitors, it's hardly a surprise that D.C. boasts numerous activities and events for groups. Whether your team prefers to treat themselves at a Michelin star restaurant, uncover historical gems or relax in nature, you're sure to find what you're looking for in D.C.
To help you get started, we've put together a comprehensive guide to team building activities in the D.C. area.
Jump to Section
19 Team Building Activities in D.C.
1. Culinary Team Building Activities in D.C.
From chef-led culinary classes to food tours and private chef experiences, team building activities in D.C. are the answer to a need for unique team bonding opportunities. Centered around a universally loved topic — great food — these memorable experiences put a special twist on the typical team building exercise. While colleagues work together in the kitchen or bond over a shared meal, they'll get to build stronger relationships, work on their communication skills and brush up on their creative thinking. Plus, this is a great way to get out of the office and have some fun! What could be better than an Office Fiesta Face-Off, complete with a guacamole competition, DIY taco lunch station, trivia and virgin sangrias?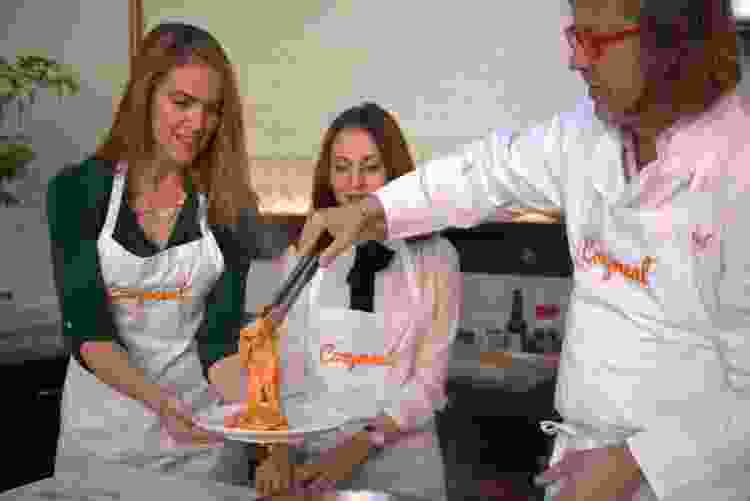 Book a D.C. Team Building Activity Now

Treat your team to D.C.'s very best cooking classes, food tours, private chefs and more

Book Now
2. Hands-On Cooking Classes
Between government workers and tourists, D.C. is a truly international city, which means there's delicious, authentic cuisine from all over the world just waiting to be eaten. If you want to get your hands dirty, consider signing the group up for hands-on cooking classes in D.C. that span the culinary gamut. Whether the group wants to learn how to roll picture-perfect sushi or whip up homemade pasta on par with the best Italian restaurants, there's something for every palate and skill level.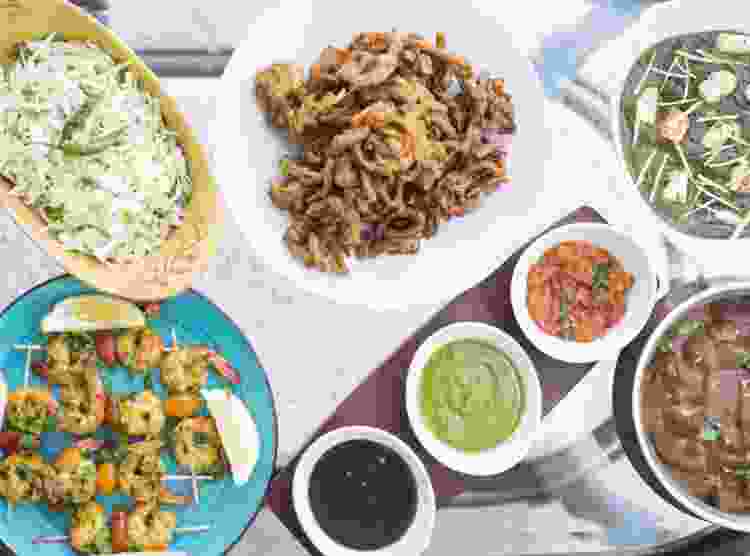 3. Online Culinary Team Building Activities
Include the telecommuters in the fun with interactive online team building activities. These live, totally virtual events can be done from anywhere you have a computer or smart device, making them the perfect option for remote workers or folks who can't meet up in person. You can learn new culinary skills from top-rated chefs with online cooking classes, or perfect homemade crafts cocktails in online mixology classes. Tastings are another great way for long-distance teams to connect; virtual wine tastings are available to put a fun spin on the traditional work happy hour.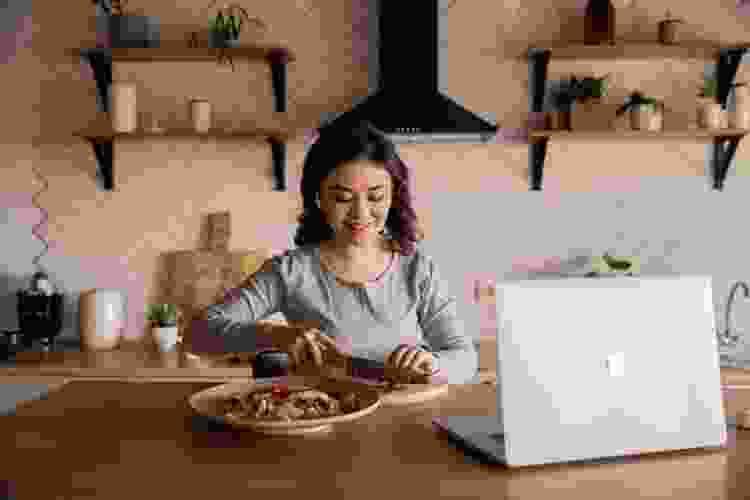 4. Discover the Smithsonian Museums
One of D.C.'s most popular attractions, the Smithsonian Institute is an impressive collection of dozens of museums, libraries, research centers and a zoo. If you have a team filled with curious creatives who like to learn, it's hard to imagine a better destination than the Smithsonian Museums. Though they can be packed with tourists, these massive museums feature some of the largest and most eclectic collections in the world, making them a must-see for any teams visiting D.C.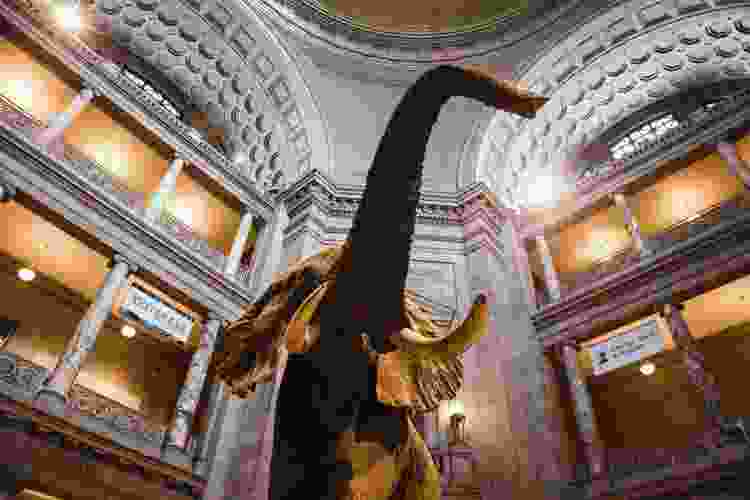 Explore Team Building Activities in D.C.
Bond with your team over five-star food tours, cooking classes and more.
5. Visit the International Spy Museum
D.C. is full of museums, but few are as intriguing — or mysterious — as the International Spy Museum. Dedicated to the art of espionage, this interactive museum features numerous high-tech gadgets, as well as stories and artifacts from the CIA, FBI and even fictional spies. One of the highlights is James Bonds' 1963 Aston Martin DB5 from the movie Goldfinger. This museum makes for a great choice for a team of special agents who love movies, spy culture or gadgets.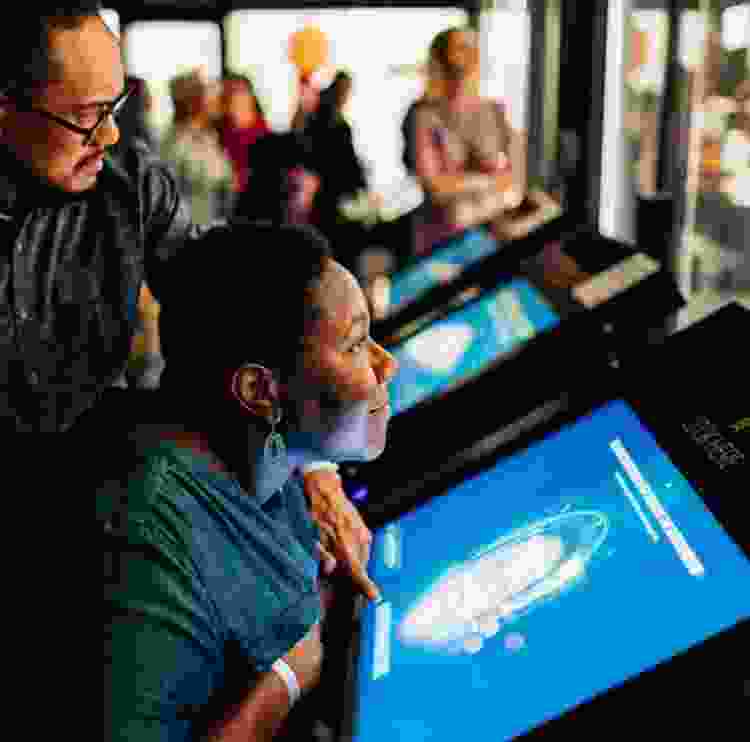 6. Explore Dupont Circle
Although organized activities can be a blast, some teams prefer to simply go out for a few drinks or a show. If that's your crew, you won't want to miss Dupont Circle. This unique neighborhood has long been one of D.C.'s most vibrant areas, featuring countless restaurants, a lively nightlife scene and a handful of delightful museums. Some of the neighborhood's most beloved venues include the D.C. Improv Comedy Club and the colorful Eighteenth Street Lounge.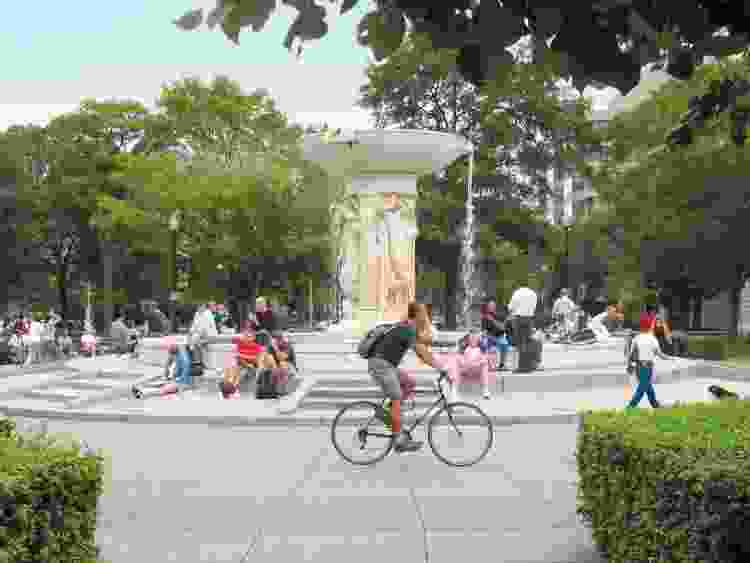 7. Chill Out in Rock Creek Park
You don't have to travel far from D.C. to unwind in nature. Rock Creek Park is one of D.C.'s natural highlights and offers plenty of activities, including hiking, picnicking and horseback riding. This massive park (which is more than twice the size of New York's Central Park) makes for a perfect place for a team to recharge after a day of exploration.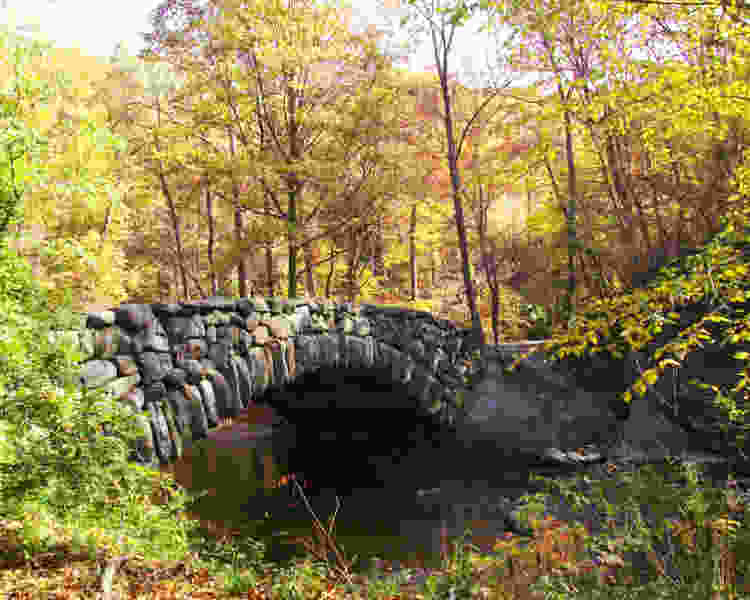 8. Go on a City Scavenger Hunt
From historic landmarks to hidden corners, there's always something to discover in America's capital. Plan a landmark-based scavenger hunt and set your team out on a mission to see who can spot the most famous sights first.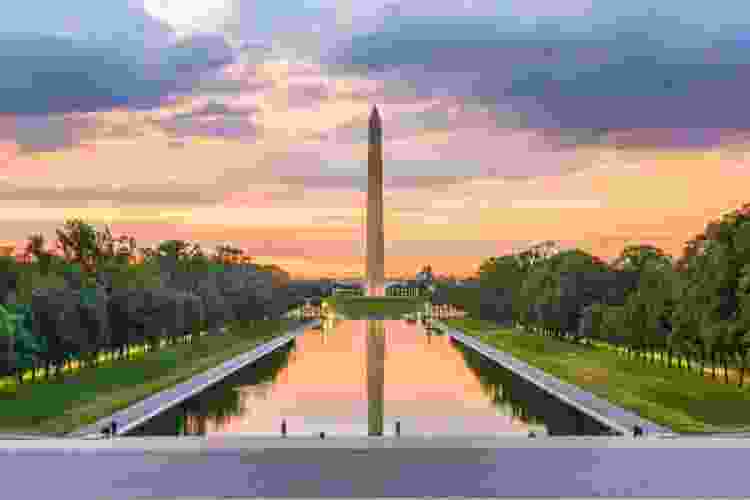 9. Stroll Through the National Mall
Easily Washington's most popular attraction, the National Mall is the center point of the city's massive network of government buildings and museums. Here, your team can gander at the Washington Monument, walk the steps of the Lincoln Memorial or visit the Smithsonian Museums. The National Mall is also the home of the beautiful reflecting pool, one of D.C.'s most recognizable sites. This makes it a great central point for any team building activities in D.C. that you have planned.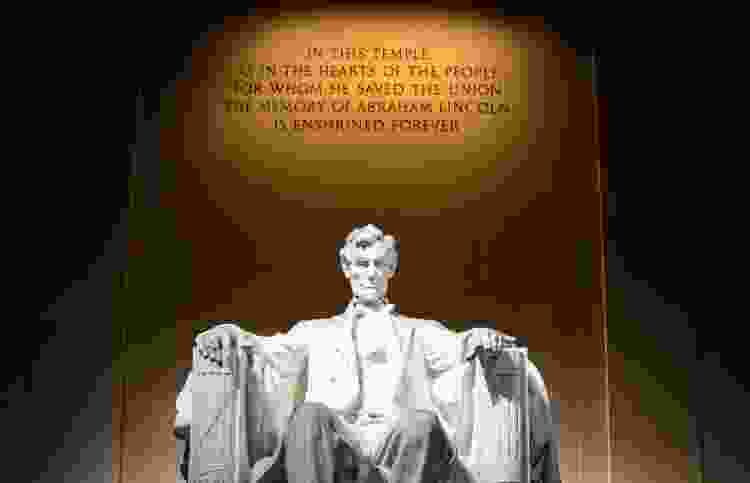 Book an Online Team Building Event
Bond with your team in top-rated online cooking classes, mixology classes, wine tastings and more.
10. Visit the White House
Did you know that it's completely free for any American citizen to visit the White House? While you can't just show up and expect to be let in, your team can reserve a tour by submitting a request to your congressional representatives ahead of time. Not only can you view the seat of the American executive branch for yourself, but you'll also get to see some iconic American art and history.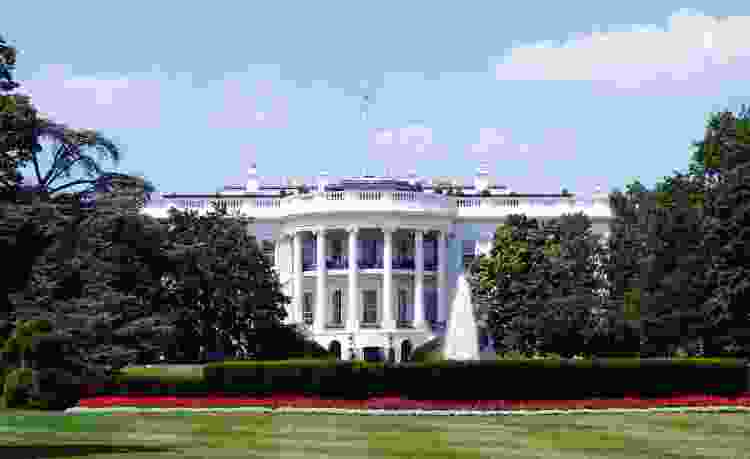 11. Hop on a Pedal Bike Tour
Book a pedal tour with Pedal Saloon, a unique and fun team building activity in Arlington. These 14-person pedal bars give you a new chance to soak up the sights and views of your city. Your team will pedal together, laugh and have the opportunity to play games such as scavenger hunts or Pedal Saloon BINGO. You create your itinerary and lists of stops, which can be anything from restaurants to bars!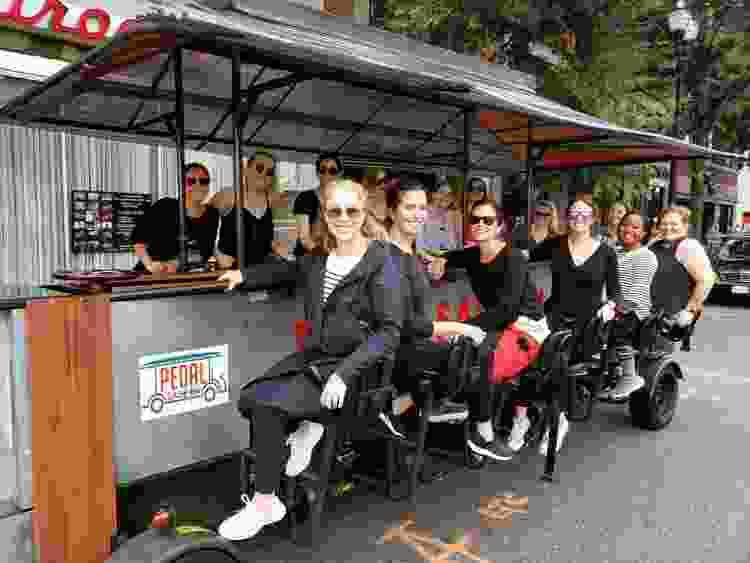 12. Explore the Eastern Market
Since opening in the early 1800s, the Eastern Market has been one of D.C.'s premier destinations for fresh food, handmade goods and people watching. These days, the market is still one of D.C.'s top commercial destinations, but it's also become a popular event space and tourist attraction. Whether you're buying or just window shopping, a trip to the Eastern Market makes for a delightful way to spend a morning with your team.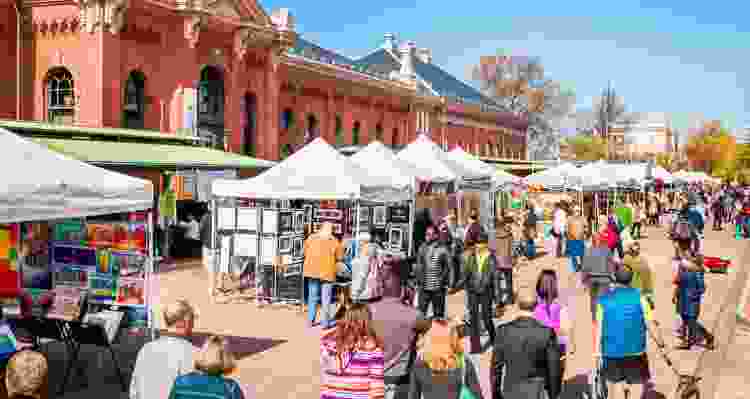 13. Catch a Concert at The Anthem
Over the years, D.C. has established itself as a music capital thanks to its numerous esteemed concert halls. One of the city's top auditoriums, The Anthem, regularly attracts A-list artists and top-rated shows. Best of all, The Anthem sits right on the banks of the Potomac just a few minutes from the National Mall, making it a perfect way to end a day of team building. Treating your team to a show or a concert is a great way to show your appreciation and spend some quality time together.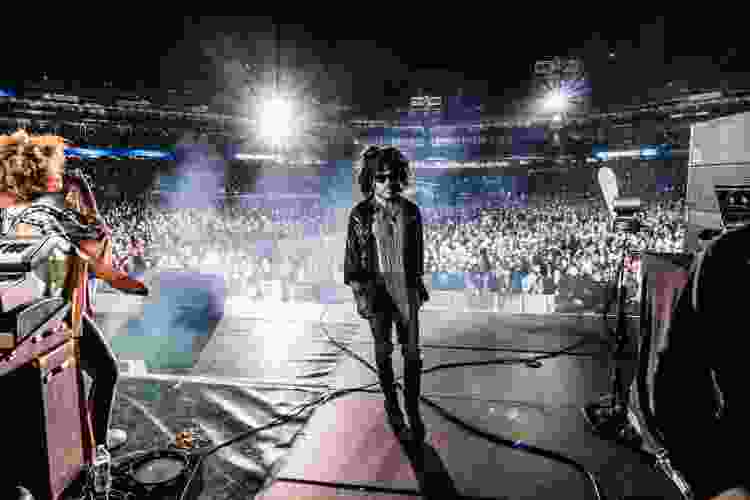 Explore Team Building Activities in D.C.
Bond with your team over five-star food tours, cooking classes and more.
14. Try an Escape Room
To challenge your team and get them thinking creatively, try a popular and trendy escape room experience. But not just any room: Escape Room Live is the #1 rated escape room in both Washington, D.C. and Alexandria, VA. Complete with cocktails, board games and Hollywood-style sets, Escape Room Live improves morale and the ability to problem-solve while having fun.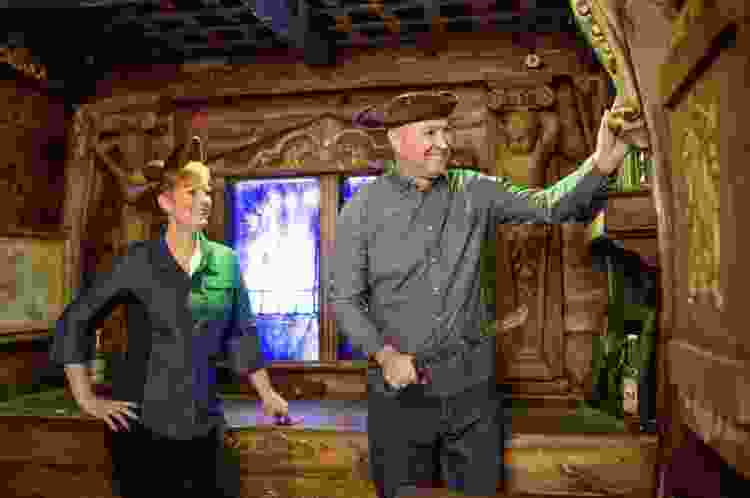 15. Catch a Capitals Game
Washington takes its sports seriously, and few teams have as devoted of a following as their NHL team, the Washington Capitals. If you're in town between October and April, it's always worth trying to catch a home game at Capital One Arena. This arena is also home to the city's beloved professional basketball team, the Washington Wizards. Both make great options for sports-loving teams.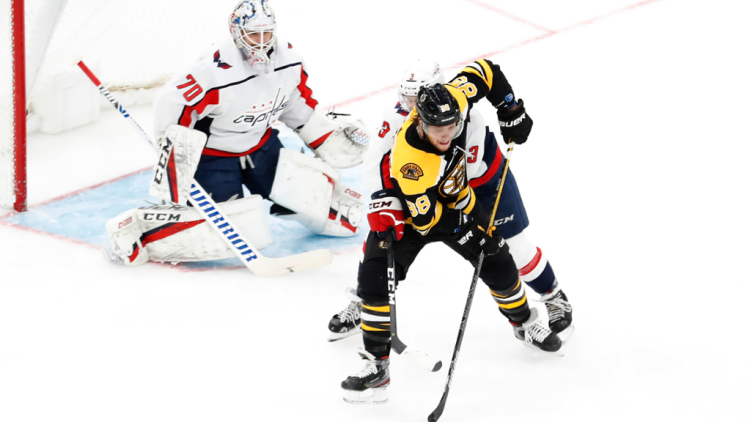 16. Take a River Cruise
One of the defining features of D.C.'s topography is the Potomac River. If you'd like to explore this historic body of water for yourself, consider taking a riverboat cruise with your team. You'll get to see a new angle on many of D.C.'s monuments in addition to having plenty of chances to socialize with your group. Many riverboat cruises also serve mouthwatering dinners and feature well-stocked bars.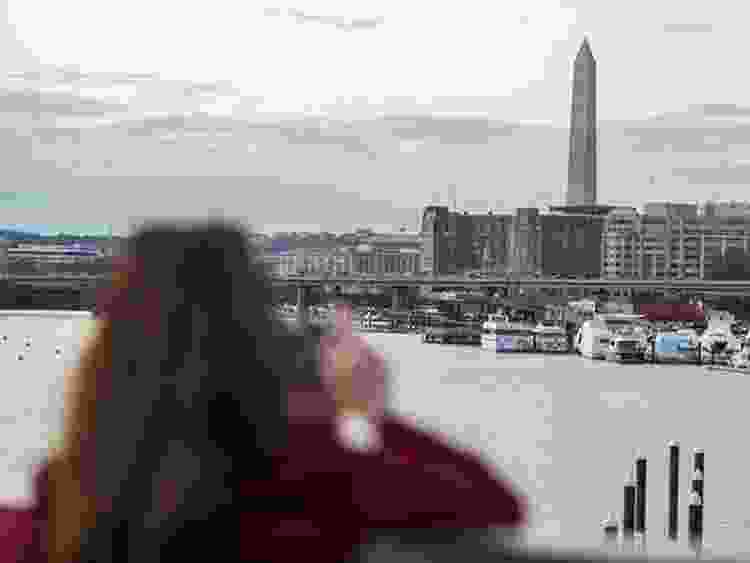 17. Play Topgolf
Topgolf is an interactive golfing experience that's growing rapidly in popularity — and you can experience it for yourself right here in D.C.! Topgolf is a fun way to work on your swing while playing games, experimenting with technology and socializing with colleagues in a lively environment.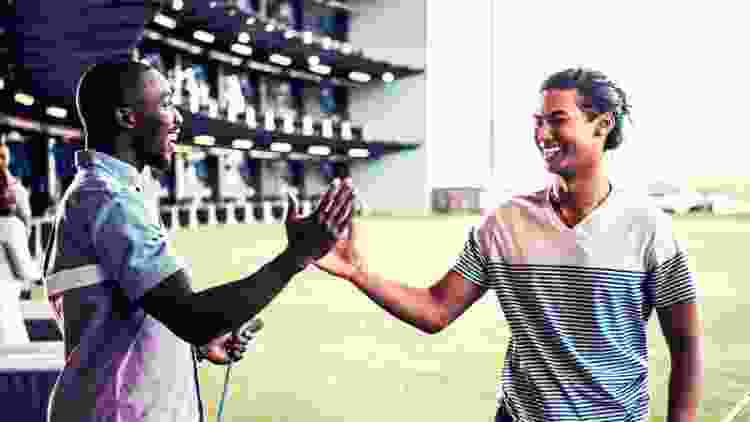 18. Try Your Hand at Axe Throwing
Play lumberjack for the day with your team at Bad Axe Throwing. Axe throwing is anything but your typical corporate event, providing your team a chance to learn a new skill while having fun in the process. Bring your own food and drinks at no extra charge, or have your team building event catered. Bad Axe is perfect for every skill level, even true beginners, and provides trained professionals and coaches to walk your team through axe throwing 101.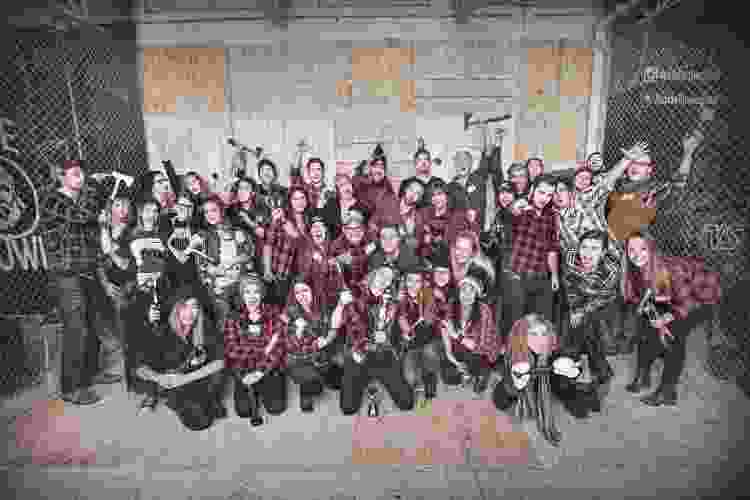 19. Ride Roller Coasters at Six Flags America
If you'd like to get your adrenaline pumping, consider taking a day trip to Six Flags America. This massive theme park features some of the country's top thrill rides, such as The Joker and Superman. You'll also find plenty of kid-friendly attractions, making it a smart choice if your team wants to bring their families along.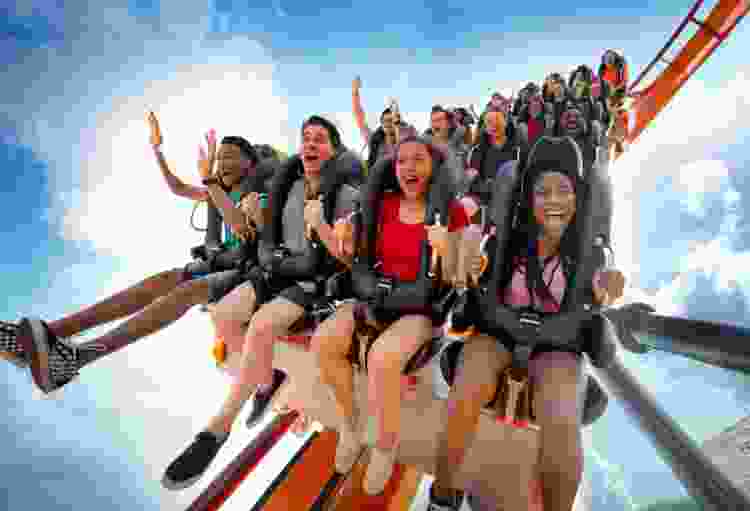 Book a D.C. Team Building Activity Now
Treat your team to D.C.'s very best cooking classes, food tours, private chefs and more
Does My Team Really Need Team Building?
In our opinion, every team can benefit from team building activities, whether they've been working together for years or they're all rookies. Team building exercises not only deepen the social bonds between people but also improves communication. These important skills translate back into the office and help to make teams more efficient.
Of course, not everything is about work — team building activities are also a great excuse to have a bit of fun, boost morale and let your hair down. Your team will appreciate the chance to hang out with coworkers who aren't in their immediate team, as well as socializing with executives and leaders in a stress-free environment.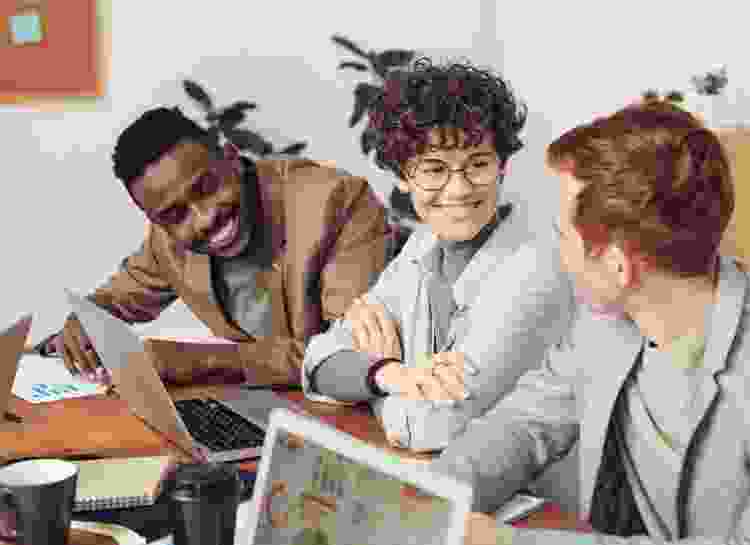 Will Team Building Help Grow My Business?
The most important component of growing any business, regardless of the industry, is a solid team. Yet as many hiring managers have found, it's not enough to simply onboard as many talented people as possible. You also need to facilitate a company-wide culture that inspires and motivates your employees. The best teams are filled with people who are eager to be there and earnestly believe in the team's goals.
There are many ways to build a strong company culture and ensure employee happiness, but few are as effective as team building activities. Besides teaching your people valuable collaboration skills, team building activities also make employees feel valued and important. This increases long-term employee retention, creating a strong foundation to grow your company on.
How Do I Find a Team Building Activity That Works for My Team?
Not all teams are created equally, and that's a good thing! It's important to celebrate the things that make your team unique.
When planning a team building event, it's important to consider employee engagement around inclusivity. In some ways, this should be pretty obvious: A team filled with vegans isn't going to be a great fit for an evening of BBQ.
However, inclusivity goes a bit further than that. Try to consider your team's schedules and lives outside of work, and how the team building activity might impact that. Don't be surprised if employees with kids or other jobs have limited availability — in fact, it might even make sense to plan the team building event during work hours, or go the online route with virtual team building activities.
Book an Online Team Building Event
Bond with your team in top-rated online cooking classes, mixology classes, wine tastings and more.
Finally, try to choose a team building game or activity that gets people talking to each other. Sure, it might be fun to take everyone to see a movie, but it's not likely to do much as far as strengthening your team's relationships. Competitive activities, like sports or cooking classes, or activities that require group participation are a great way to involve everyone.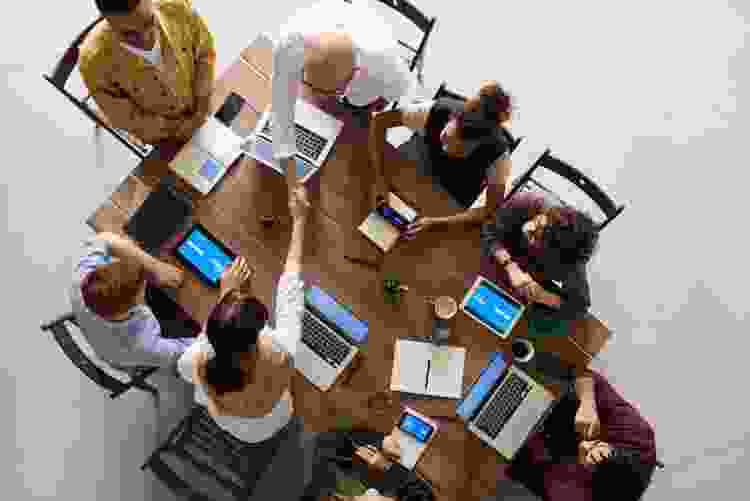 Additional Benefits to Team Building
Team building can be helpful in a variety of ways, including:
Encourages creative thinking. Many team building activities challenge participants to think outside of the box if they want to succeed. This not only makes the event more enjoyable but also teaches valuable skills that translate back to the office.
Improves organization and efficiency. Whether you're competing against others or the clock, chances are you'll do better in your team building event with a bit of organization. Learning to use your time and resources efficiently is a valuable skill no matter who you are.
Builds friendships. Your team might not stay together for the entirety of their careers, but they can maintain relationships in the future. Giving your team the opportunity to transition from coworkers to friends can be hugely beneficial.
Boosts happiness. Happier teams not only have better work-life balance but are also more productive. The University of Oxford reports that happy employees are as much as 13% more productive than unhappy employees.
Team Building Is Worth It
From improving relationships to learning communication skills to having some fun, there are a number of reasons why you might want to sign your team up for a fun activity. It's not only rewarding for your staff, but also helps to improve your team's efficiency back in the office. Bottom line: Team building is worth it.
Washington, D.C. has no shortage of exciting, engaging and downright fun team building events. And by taking these opportunities to bond with your team, you'll leave them reinvigorated with a boost in morale, productivity and creative thinking. Which activity will your team try?
For even more fun things to do in D.C., check out other experiences happening on Cozymeal.

Join 200,000+ Culinary Enthusiasts
Exclusive deals, recipes, cookbooks, and our best tips for home cooks — free and straight to your inbox. PLUS: 500 Rewards Points.
Team Building in More Cities Near You
For even more great team building inspiration in cities near you and around the U.S., check out our comprehensive guides: