15 Best Team Building Activities in New Jersey for 2023
There are numerous team building activities in New Jersey to discover if you're looking for an event that will get your crew bonding and collaborating while having a great time. Small but mighty, New Jersey boasts white sand beaches, Manhattan views and plenty to eat, drink and do.
What are some activities that will boost morale and increase employee engagement at your company? We've gathered some creative team building activities for New Jersey crews around the state to get you started as you plan your next employee event.
Jump to Section
---
OUR RECOMMENDATIONS
---
15 Best Team Building Activities in New Jersey
1. Culinary Team Building Experiences
Take on meaningful team building activities in New Jersey with a personalized culinary experience. Treat your team to a gourmet private chef, make new memories in an interactive cooking class or even explore your city on a walking food tour. Every foodie team building activity in New Jersey is led by a professional who will make your team feel welcome, comfortable and ready to have a great time.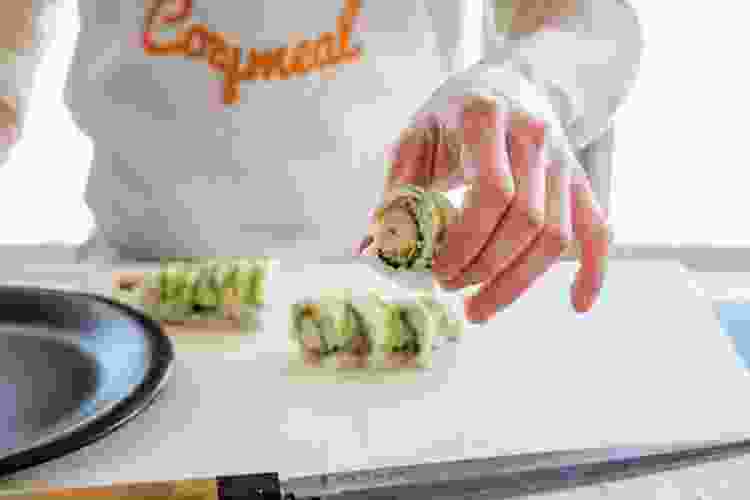 2. Take a Cooking Class
Make memories as a team over a delicious meal by signing up for cooking classes in New Jersey for your next corporate team building event in NJ. Learn how to make gourmet fare in a fun setting as a local chef leads your team through the process of cooking a meal together. Pasta making classes in New Jersey are especially popular for corporate teams, but there are plenty of options for all tastes.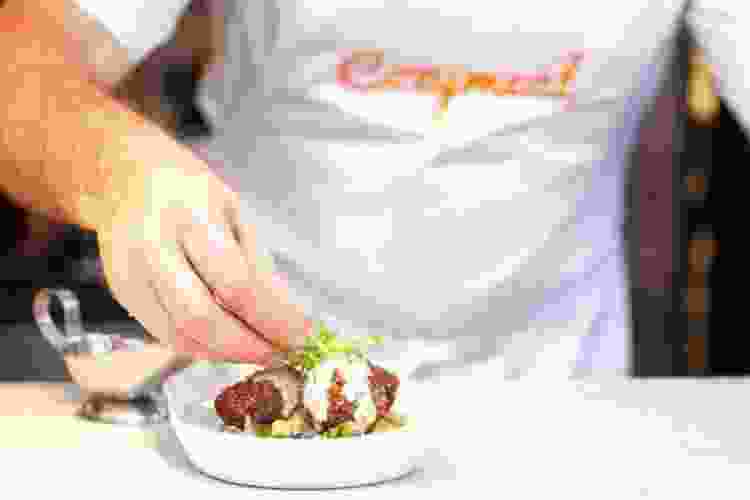 3. Enjoy a Virtual Culinary Team Building Activity
For remote teams or hybrid teams, there are many online team building activities that foster fun, communication and growth. Collaborate in the kitchen during live online cooking classes, or shake up the usual happy hour with online mixology classes. For a truly unique team building activity in New Jersey, book a virtual wine tasting with experienced sommelier hosts.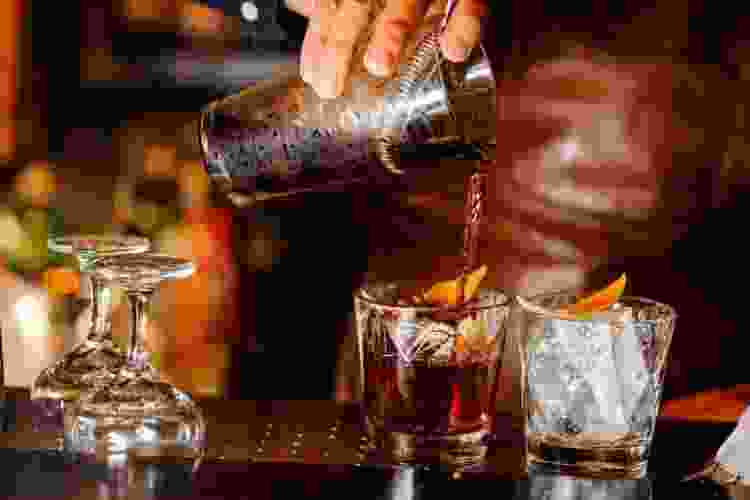 4. Paint and Sip
Find your local paint and sip studio and host a casual afternoon event for your team featuring painting, conversation and their beverage of choice. Your team will spend a relaxing hour or two painting while learning more about one another through conversation. This is a team building activity that New Jersey's creative types will especially enjoy, though it can absolutely appeal to anyone.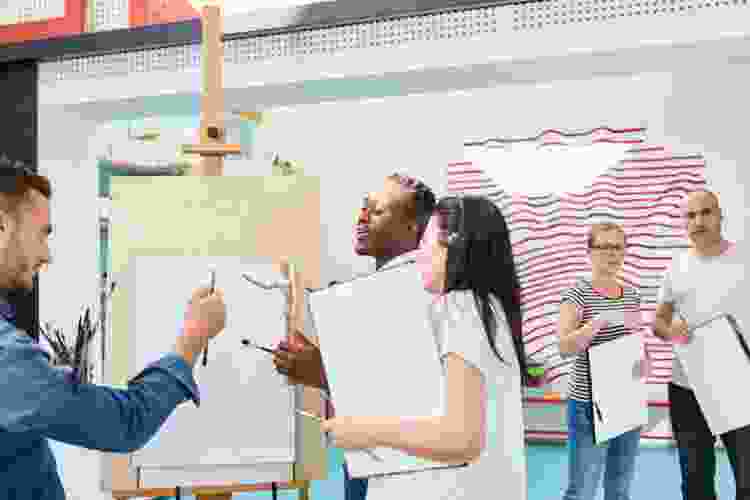 5. Take a Botanical Garden Tour
The New Jersey Botanical Garden, part of Ringwood State Park, is a lush area featuring hundreds of local and exotic plants, including a stunning walk through magnolia trees. Take the team out on a warm spring or summer afternoon for a refreshing walk in the garden to foster relationship building among your team members. This is the perfect team building activity for New Jersey crews who have had a stressful few weeks and need a dose of nature to unwind.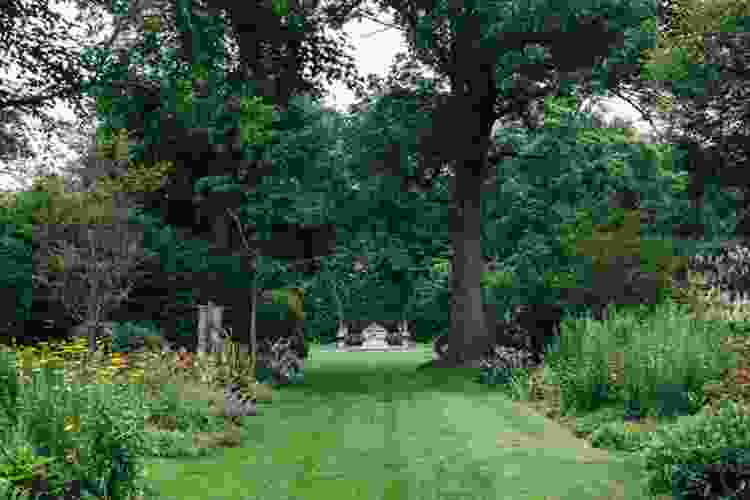 6. Visit Hoboken Farmers Market
Enjoy fresh produce and local goods on an outing to the Hoboken Farmers Market with your team for a fun team building event in NJ. This team building activity in New Jersey engages the local community while providing an opportunity for your team members to make new memories together.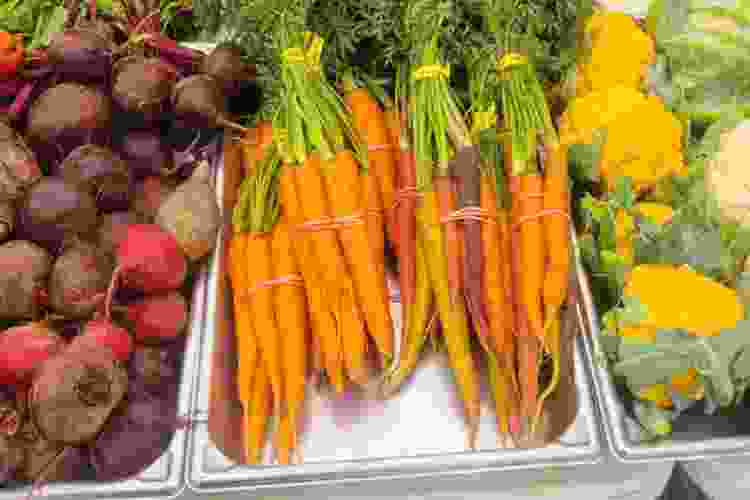 7. Go on a Paddle Boarding Adventure
For a team building activity in New Jersey that gets your group out of their comfort zones and lets them enjoy the fresh air, book a paddle board adventure with Resilience Paddle Sports. A trained guide will teach your group how to paddle board on the Hoboken side of the Hudson River with views of Manhattan rising in the background. This event is perfect for all skill levels. Kayaking is also available for anyone who prefers sitting in a boat rather than standing on a paddle board.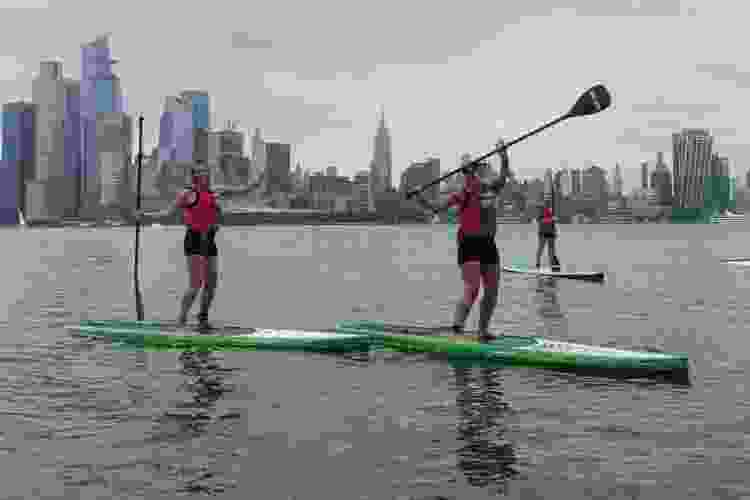 8. Go Bowling
What's better than a little friendly competition at your next team building activity in New Jersey? Find a local bowling venue and take your team out for an afternoon of fun and games. Get creative with team names and provide plenty of food and drink to make it a memorable event.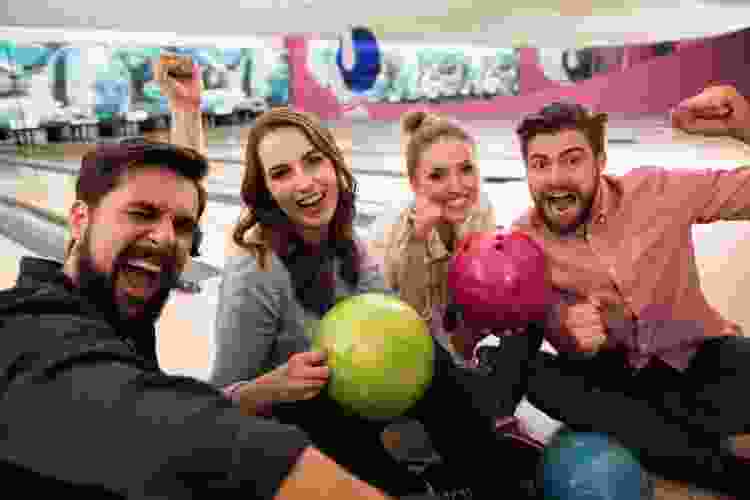 9. Rewax and Unwine With Candle Making
For creative teams, a candle-making event could be the perfect experience to promote team bonding. At Rewax and Unwine (we love the pun!), your group will make luxury custom candles while conversing and enjoying a drink or even live entertainment. The team at Rewax and Unwine has many options for corporate team building in NJ to customize your team building experience.
10. Visit Tipsy Tie Dye
At a Tipsy Tie Dye event in Hoboken, teams learn how to tie-dye shirts and leave with a custom piece of clothing they created. And if you're imagining a formal class where you're straining to hear the instructor over the sounds of excited kiddos, worry not: Tipsy Tie Dye is fun, laid-back and lively, and the fun is for adults only from 5:30 p.m. to 10 p.m. Contact the team at Tipsy Tie Dye to customize a private event perfect for your next team building activity in New Jersey.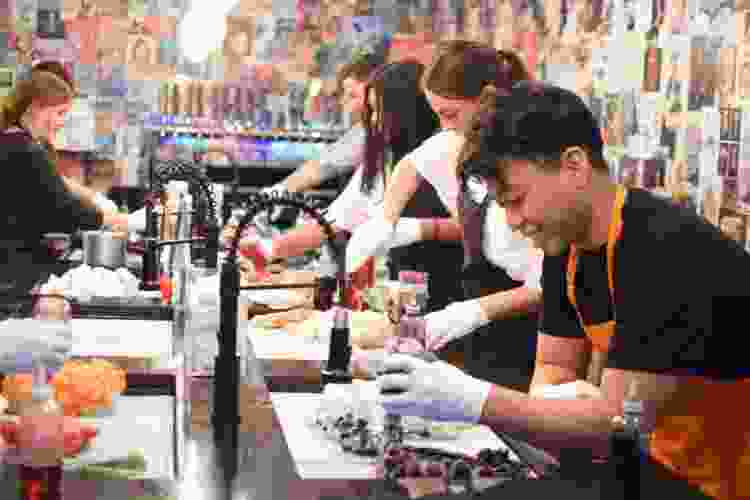 11. Take a Woodworking Class at the DIY Joint
Host a hands-on woodworking class for your team at the DIY Joint in Hoboken for an unforgettable team building experience. Your group will learn how to make a wood project from an experienced teacher, with each team member creating their own custom piece of art or functional object to take home. Like painting, this is another team building activity that New Jersey creative types will especially enjoy but which can be a great experience for anyone.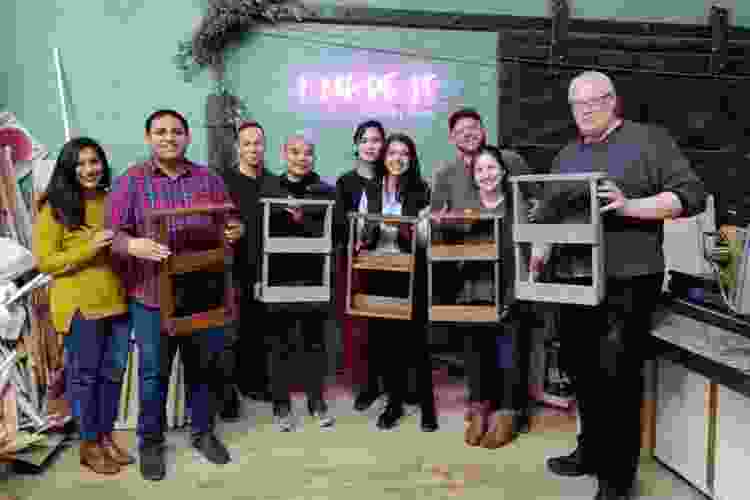 12. Book an Escape Room
Your team will have to work together to solve puzzles and clues to unlock a themed room in just one hour in an intense escape room event. Along the way, they'll also practice communication, collaboration and problem-solving skills. Escape rooms are some of the most popular team building activities in New Jersey for a reason: They spotlight the creative thinkers and natural leaders in a group.
13. Visit RPM Raceway, Arcade and Bowling
Enjoy the thrill of the raceway at RPM Raceway, an indoor go-kart venue. Your team will love the rush of the track as they zip around on a go-kart, and once their time is up, there are also plenty of arcade games and bowling alleys to keep everyone occupied and having fun. This is a team building activity in New Jersey that really gets the adrenaline pumping!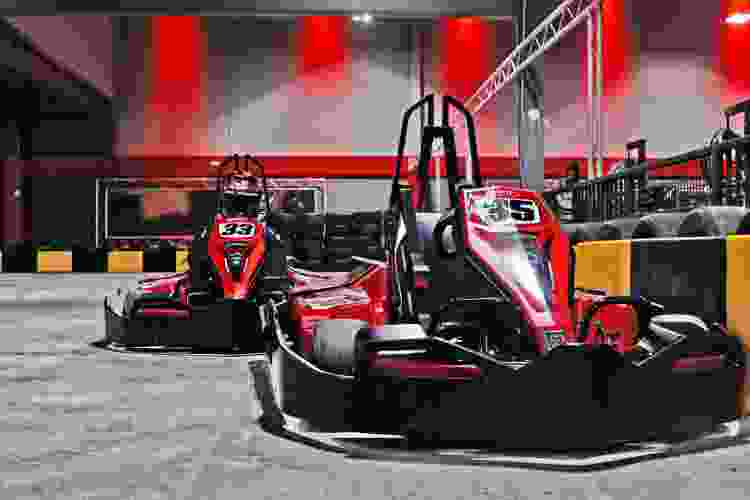 14. Take a Culinary Bike Tour
Roam around the New Jersey countryside on a bike tour for a spring or summer outdoor team building activity in New Jersey. NJ Bike Tours offers several bike tours of the lush countryside, each of which include stops at local culinary hotspots, vineyards and more along the way. This is a team building activity that New Jersey isn't exactly famous for yet, but they should be.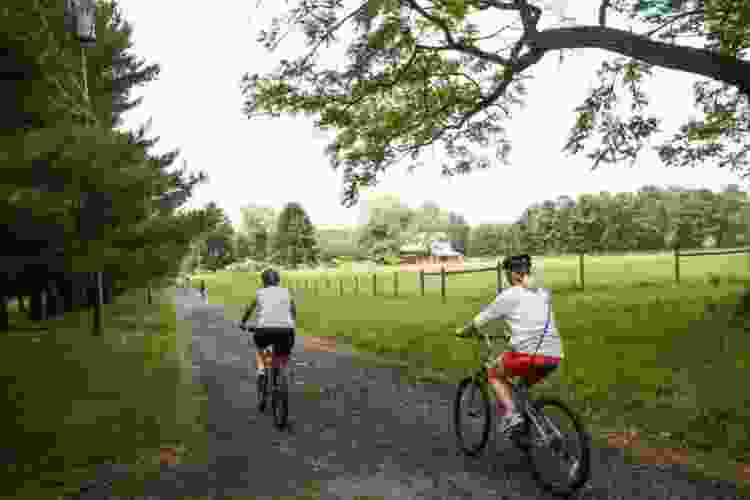 15. Enjoy a Day at Island Beach State Park
Spend the day at Island Beach State Park for your next team building activity in New Jersey. Your group will enjoy sand, surf and time together at this beautiful beach. Plan a few games to help the group bond, but don't forget to leave time open for team members to engage with one another authentically.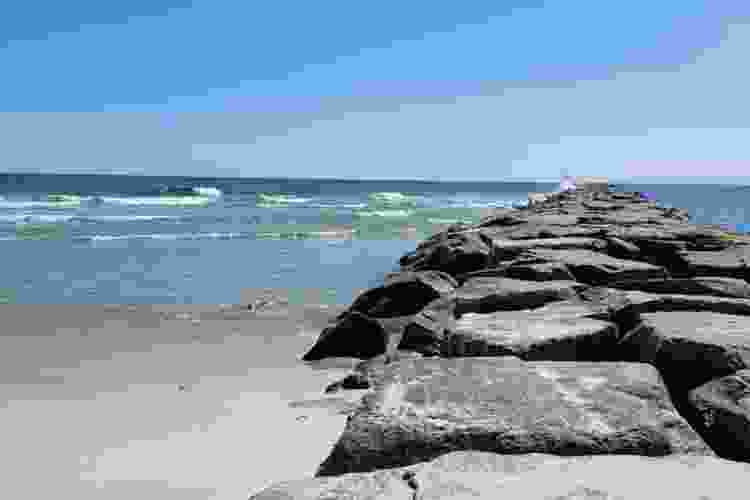 Every Team Needs Team Building
Team building activities are more than just a fun perk at work. Effective team building activities can increase productivity, boost morale, deepen relationships and even increase employee retention. Studies have shown that employees that trust one another and have effective communication skills are more likely to stay at their jobs and perform to their highest level. Creating opportunities for employees to build trust and communication is key, and that's where team building comes in.
Team building activities can be as simple as setting up a few ice breaker games for the office, but don't be afraid to think outside the box. Consider what will really help your employees break out of work mode and open up to one another. Experiencing something new together, like a cooking class or bowling night, is a great way to foster connection and build relationships between team members.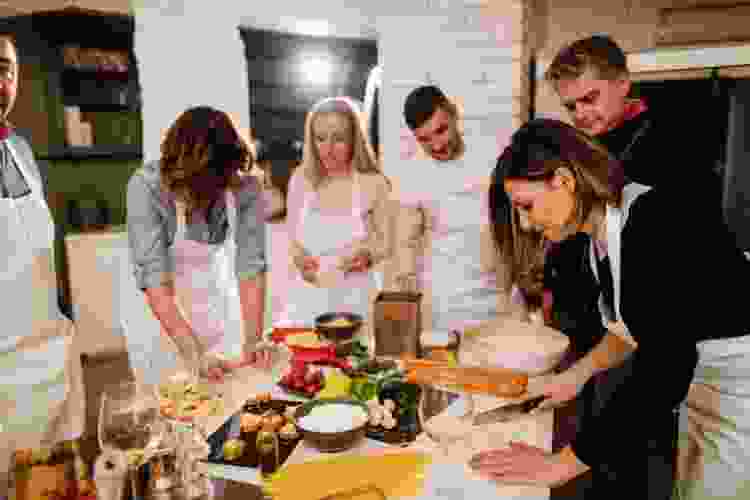 Use Team Building as a Tool to Boost Business
Team building activities build relationships, and that boosts business. According to Forbes, team building is one of the most important investments a company can make. When done effectively, team building leads to employee engagement, and engaged employees are more likely to stick around and give their best effort to their work.
The benefits don't stop there. Word gets out when people are happy at their jobs, and when a business gets a reputation for outstanding company culture, the top applicants come knocking. With them come skills, invaluable experience, new perspectives and fresh ideas. That translates to a big boost to the bottom line.
There's something else to keep in mind as you plan your team building activities: Don't let it be a one-and-done event. Keep the momentum going by creating opportunities for connection during daily office life. Ask teams to have morning check-ins, create a company book club or host a 15-minute coffee break every afternoon. These small moments each day help keep employees engaged with one another outside of fun team building events.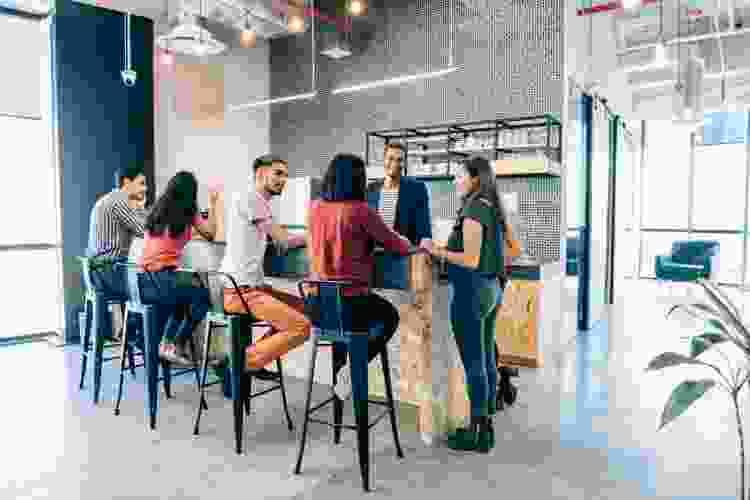 Benefits of Team Building Activities
Builds community — Team building activities offer a chance for employees to get to know one another outside the normal office routines. These shared experiences and opportunities for connection will, over time, foster connections and build a sense of community among team members.
Helps employee retention — Team building activities increase employee engagement, and engaged employees are usually happy employees. Team members don't stay at jobs where they feel disconnected or overworked. Incorporating regular team building can build connections and create healthy relationships between team members and their work.
Supports company values — Show employees that company values extend beyond their work performance through your team building activities. A company that values creativity may want to host a creative event like painting or woodworking because it builds those creative muscles in employees. A company that values local connections may consider organizing a volunteer event to connect with the community. Aligning team building activities with some broader company values can help employees feel connected to the larger mission of the company as a whole.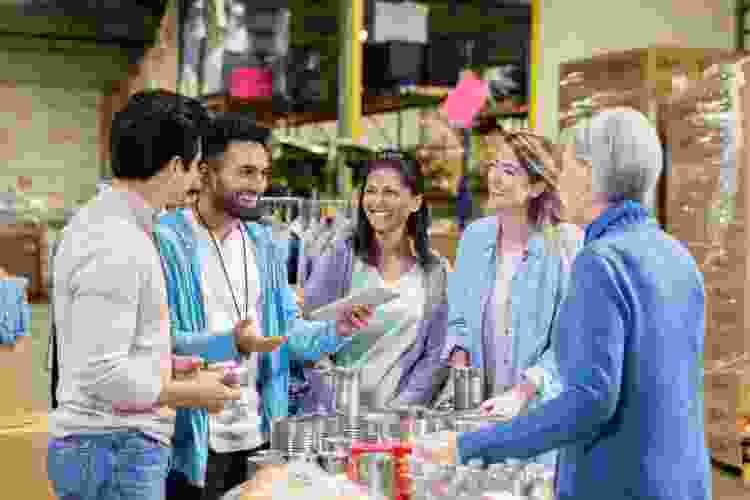 Join 200,000+ Culinary Enthusiasts
Exclusive deals, recipes, cookbooks, and our best tips for home cooks — free and straight to your inbox. PLUS: 500 Rewards Points.
When it comes to team building activities in New Jersey, events don't have to be flashy or expensive; they simply need to foster communication and bonds between team members. Whether that's a cooking class or a simple beach day, your team will love the chance to get out of the office and enjoy a new experience together.
For even more team building activities in New Jersey and beyond, check out other experiences happening on Cozymeal.
Team Building in More Cities Near You
For even more great team building inspiration in cities near you and around the U.S., check out our comprehensive guides: