15 Best Team Building Activities in Tampa for 2023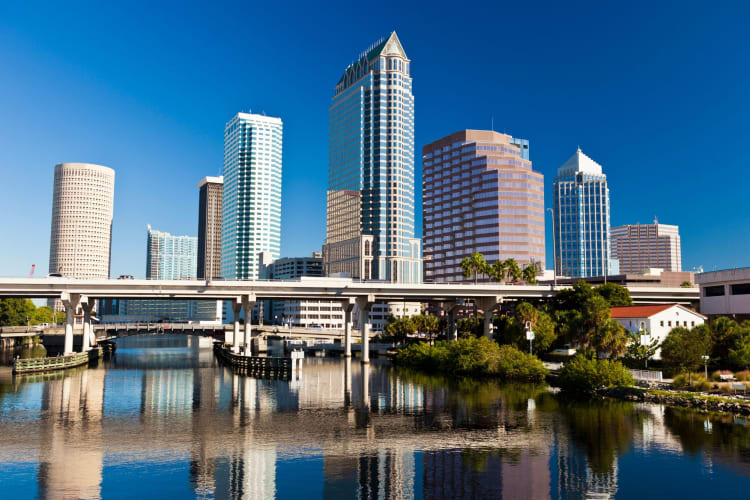 Searching for ideas for fun team building activities in Tampa? Known for beautiful beaches and rich culture, Tampa has been a destination for vacationers for years. But locals know just how special this city is and how much there is to do. Whether you're enjoying the gorgeous warm weather or getting active indoors, there are plenty of team building activities in Tampa for groups both small and large to enjoy.
Tampa has a range of activities that can unlock your creativity or get your heart pumping. All of these are great ways to build camaraderie with your team. Need a few ideas for team building in Tampa Bay? We've compiled a list of the 15 best team building activities in Tampa that you have to try.
Jump to Section
---
OUR RECOMMENDATIONS
---
15 Best Corporate Events in Tampa, FL
1. Team Building Activities on Cozymeal
Ever wonder what it's like to be on a cooking competition show? You can experience this and more with team building activities in Tampa. Your group can bond as you take on a friendly cooking competition led by an expert chef. These five-star chefs are not only experts in cooking mouth-watering meals, but they can also help teach your group problem-solving, better communication and time management skills which transfer over to the workplace. At the end of these flavorful team building activities in Tampa, you can revel in the gourmet meal you made together.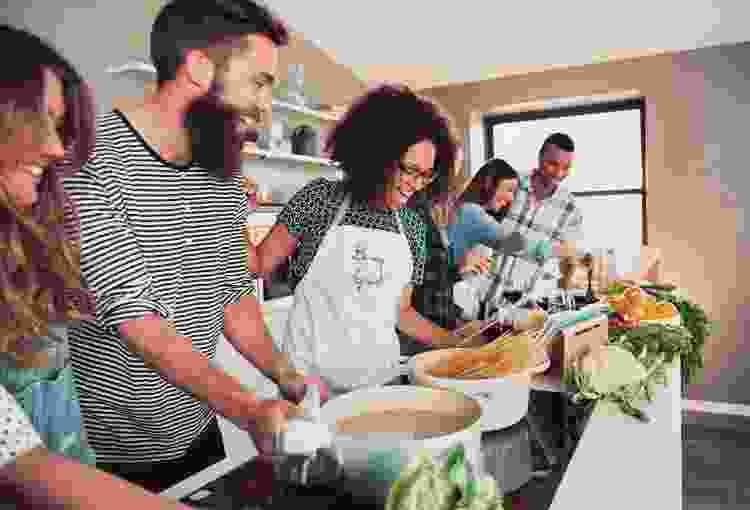 2. Cooking Classes
Sure, Tampa may have some incredible restaurants, but nothing beats eating food you made yourself. Test your kitchen skills and get closer to your team by trying a few cooking classes in Tampa. Make savory bites when you try sushi making classes in Tampa or improve your spaghetti dinners after learning how to make homemade pasta during pasta making classes in Tampa; both are popular for corporate team building. With a range of cuisines, you can find classes to fit every palate and a class that the whole team will enjoy for a team building activity in Tampa that will also boost your culinary skills.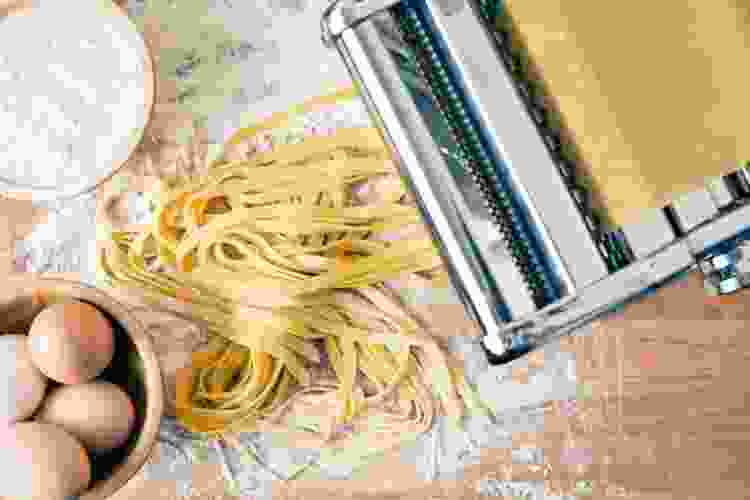 3. Online Culinary Team Building Activities
Remote work has become popular in recent years, but that tends to mean your employees are scattered in different cities and don't often have the opportunity to meet in person. So if hosting a team building activity in Tampa isn't always an option, you can host a virtual event.
Whether you have a completely remote team or a few employees who don't work in the office, online team building activities can be a major benefit. These activities can be done anywhere because employees simply have to log on and join the meeting. Learn tips to impress at your next cocktail party with online mixology classes, or bond with colleagues and become a connoisseur of wine during virtual wine tastings. You can even enjoy a shared home-cooked meal with chef-led online cooking classes.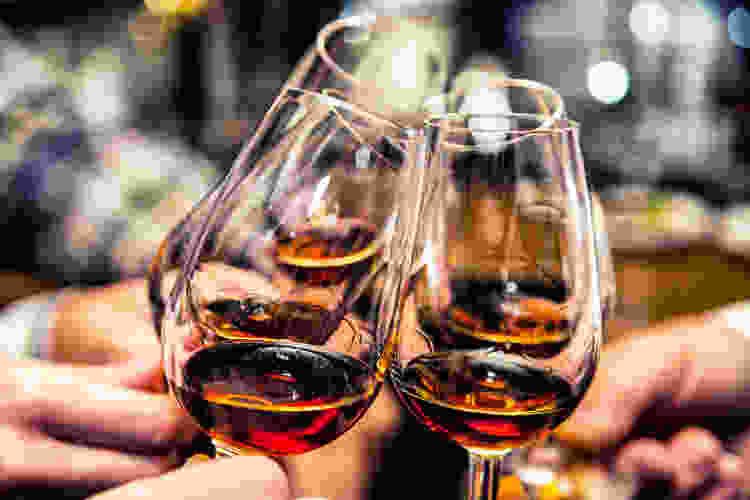 4. VR Games
If you need an epic way to facilitate team bonding, then you must check out the virtual reality games at Laser Ops Extreme Gaming Arcade. You'll have six games to choose from, and up to four people can play at a time. A VR arcade provides some of the most unique and fun team building activities in Tampa. You can fight zombies and aliens or have a snow gun fight. At Laser Ops, you can also enjoy archery, laser tag and an arcade.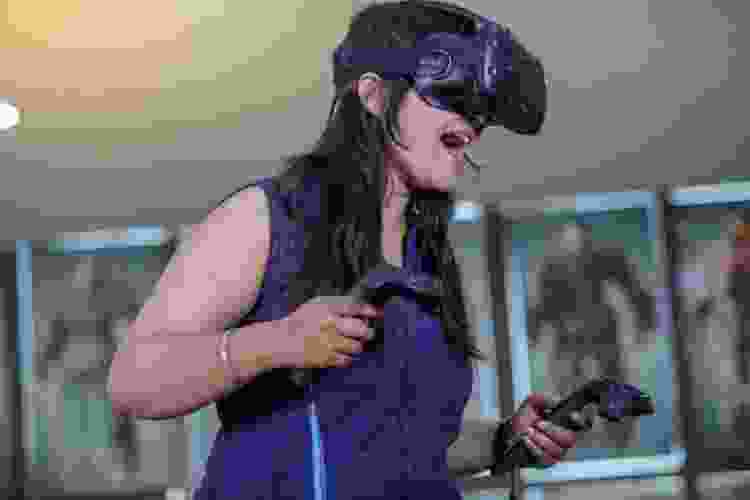 5. Paintball
One of the most classic team building games is paintball. At Orbital Paintball, you compete on six different fields meant to excite and challenge players. Break your colleagues into teams and fight for dominance on open fields and wooded forests. This cathartic team building activity in Tampa Bay will foster a camaraderie that will translate to a stronger team in the office.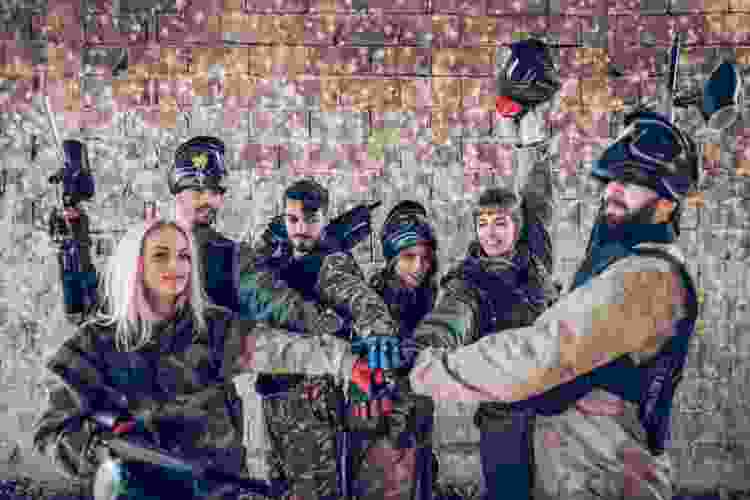 6. Escape Room
Escape rooms aren't only fun and challenging group activities in Tampa; they're a sneaky way to help build communication and cooperation among your team.
Tampa Bay Escape Room always has a rotating selection of themes that are meant to be as fun as they are mind-boggling. Your problem-solving skills will get a workout with this challenging team building activity in Tampa as you and your team work together to solve the riddle and escape before time runs out. If you're looking for easy after-work team building events around Tampa, escape rooms are one of the best ways to foster teamwork outside the office.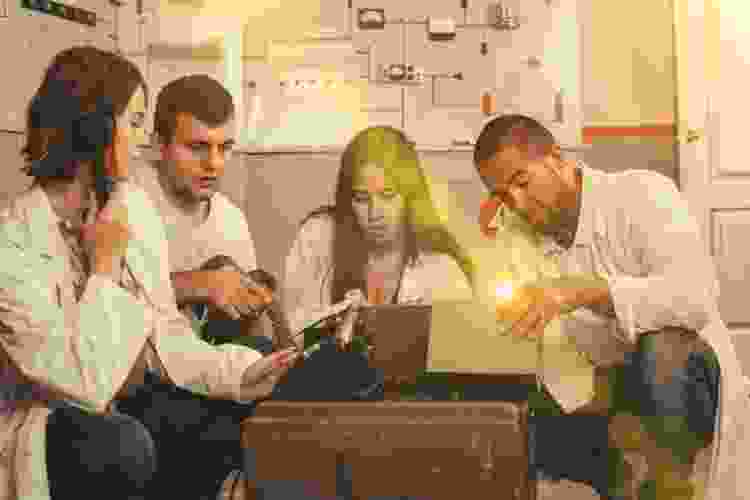 7. Ropes Course
If you're looking to build trust within your team, a ropes course is an ideal option for team building activities in Tampa. At the Museum of Science and Industry, you can complete the Sky Trail Course, which soars over 36 feet above the ground. Ropes courses are one of the best team building activities in Tampa, Florida because they help build trust and communication among coworkers.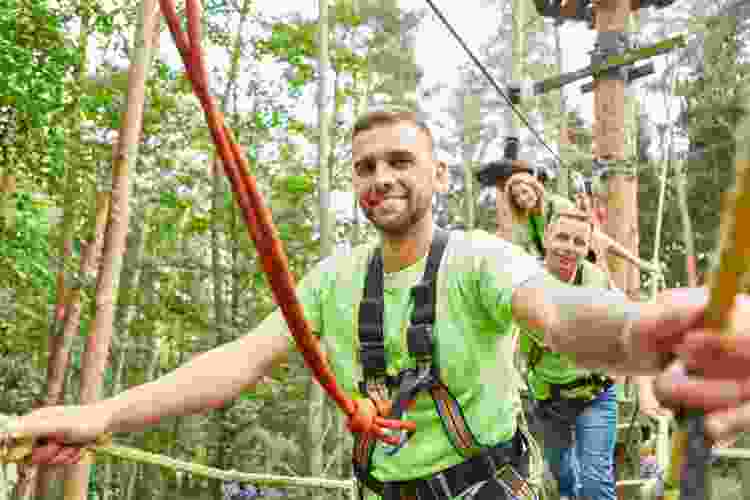 8. Riverboat Cruise
A fun way to celebrate a work anniversary is with a riverboat cruise. This unique team building activity in Tampa will get you outside and enjoying nature. At Weeki Wachee State Park, you can rent an entire riverboat to enjoy with your team. Relax as you cruise down this crystal-clear waterway.
During your cruise, you'll get the chance to see some native wildlife like herons, turtles and manatees. Be sure to stop by the underwater theater and check out a live mermaid show. Weeki Wachee State Park is a great place to host corporate events in Tampa, Florida.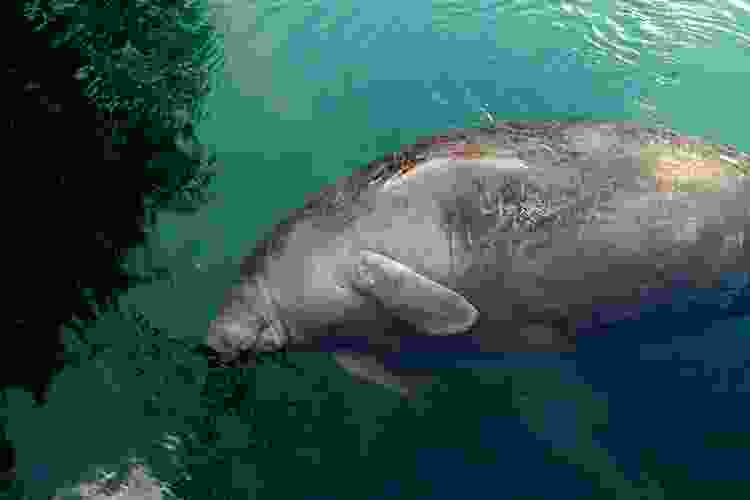 9. Glass Blowing
Why not learn a new skill during team building activities near Tampa Bay? In nearby St. Petersburg, you'll find Zen Glass Studio and Gallery. This glass blowing studio offers workshops for first-time blowers where you can make your own wine glass, paperweight or ornament. This is a fun way to boost morale and provide employees with a unique experience for team building in Tampa Bay.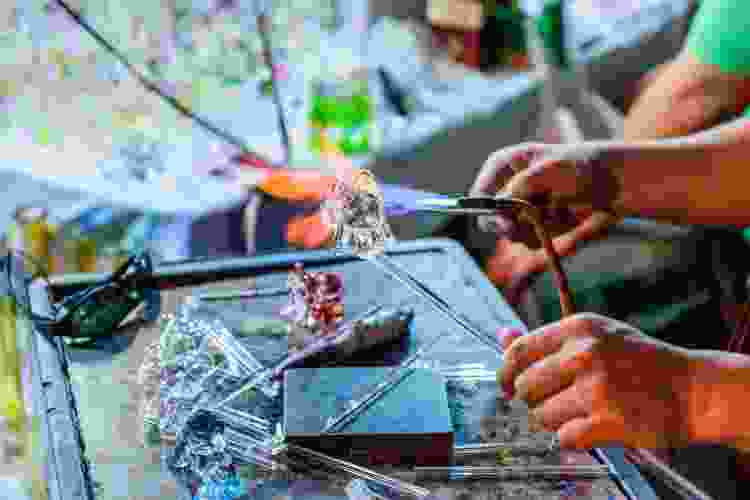 10. Smash Room
Need to blow off a little steam with your team building activities for work in Tampa? At Smash Room, you and your team will don protective suits and weapons of choice and wreak havoc on everyday objects. Go to town smashing dishes, televisions, tables and more. This smashing team building activity in Tampa provides a satisfying, cathartic way to let out some energy. Talk about ice breaker games!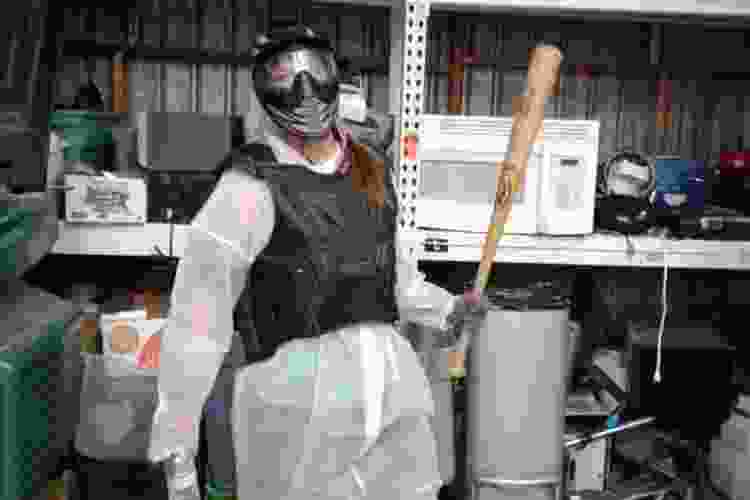 11. Paddleboarding
Frequent outings are one of the many perks at work that will keep your employees excited to come into the office. Enjoy the beautiful weather with water-based group activities in Tampa. With tons of beautiful beaches and nature reserves, you'll have no shortage of stunning places to paddleboard with your team. For an urban view, try paddleboarding on the Hillsborough River. For something more nature-focused, Lettuce Lake Park is gorgeous for a team building activity in Tampa that lets you forget city life for an afternoon.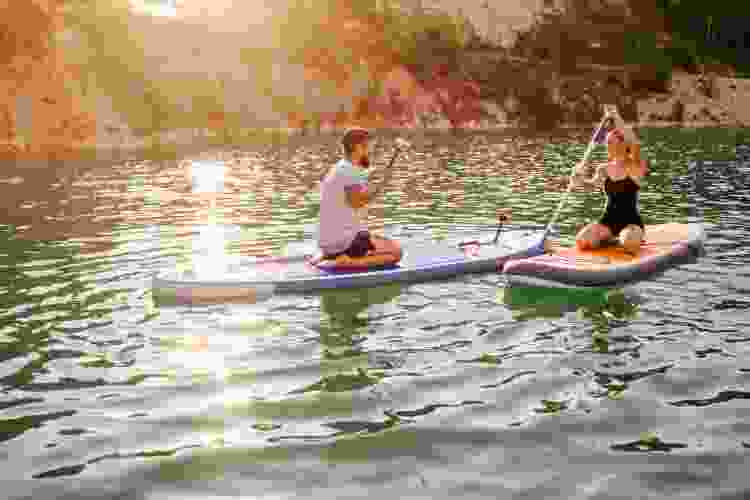 12. Trampoline Park
Your coworkers will totally flip for this fun team building activity in Tampa. At Urban Air Trampoline and Adventure Park, you can jump, race and climb through the facility's many attractions. Battle it out in dodgeball or on the dunk course. Compete in the Warrior course or wipeout challenge. Encourage each other to reach the top of the climbing wall or finish the ropes course. Team building activities in Tampa that get your heart pumping are a great way to encourage closer bonds.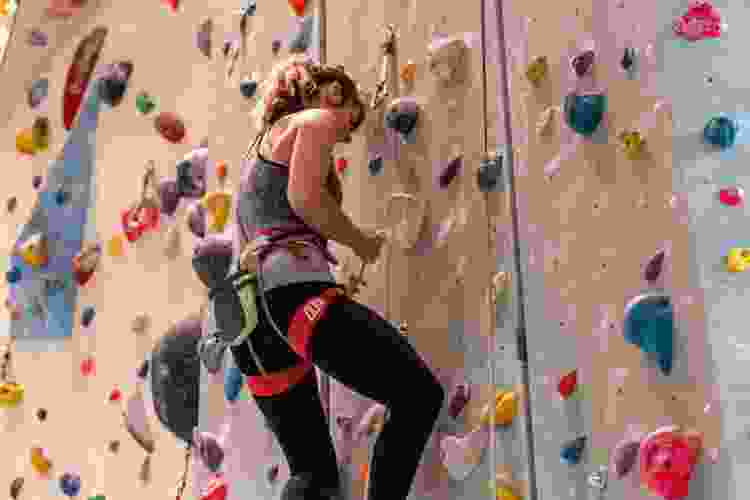 13. Sports Games
Tampa has some of the best sports teams in the country, so it should come as no surprise that supporting the hometown team is one of the best team building activities in Tampa, Florida. Get tickets to see the Buccaneers, the Lightning or the Rays. There are also tons of minor league soccer and baseball teams and plenty of local collegiate teams to support for a team building activity in Tampa that's sure to get you on your feet.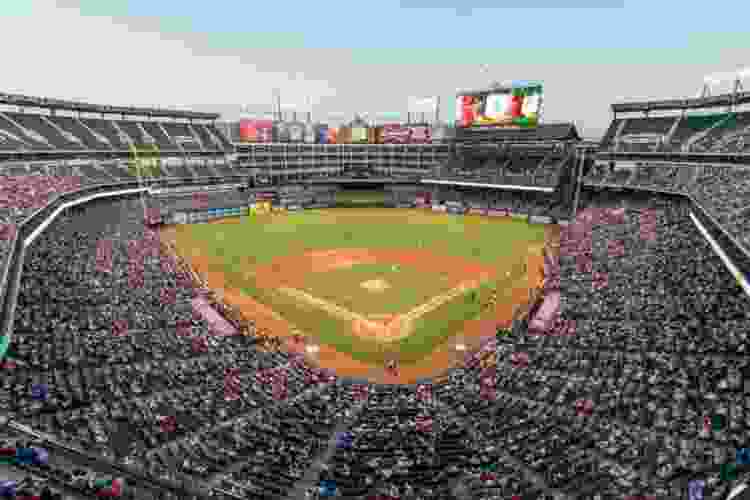 14. Ghost Tour
Ever wondered about the spookier aspects of Tampa's past? You can learn all about them on the Ybor City Ghost Tour. This is a fun after-hours team building activity for work in Tampa that will have you clutching your colleague and definitely bringing you closer. You'll get to learn about the Cuban Club, one of the oldest buildings in Ybor that's considered one of America's most haunted buildings. With this spooky team building activity in Tampa, you'll get the chance to get up close and personal as you hunt for ghosts in this historic landmark.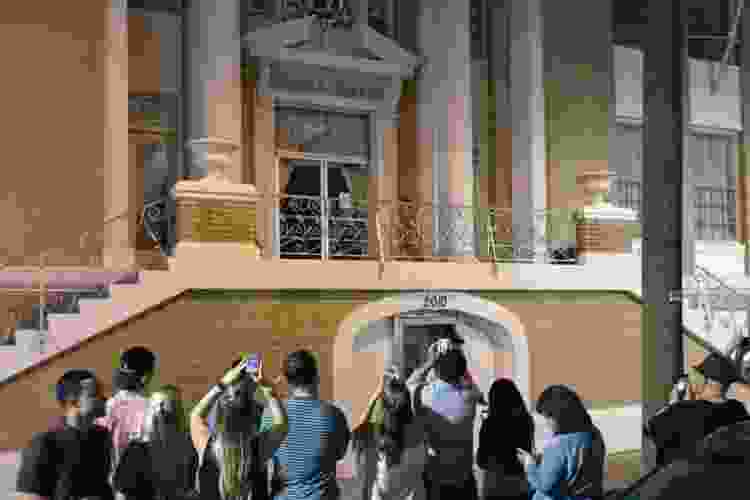 15. Tour the Dalí Museum
Salvador Dalí is considered one of the greatest artists of the 20th century. His work is on display locally, which makes for a fun and cultured team building activity in Tampa. The Dalí Museum features over 2,000 pieces of his surrealist art in a building with architecture that embraces the Avant Garde.
Looking to host bigger corporate events in Tampa, Florida, too? The Dalí Museum works with corporations for Innovation Labs workshops that'll provide a unique team building activity in Tampa.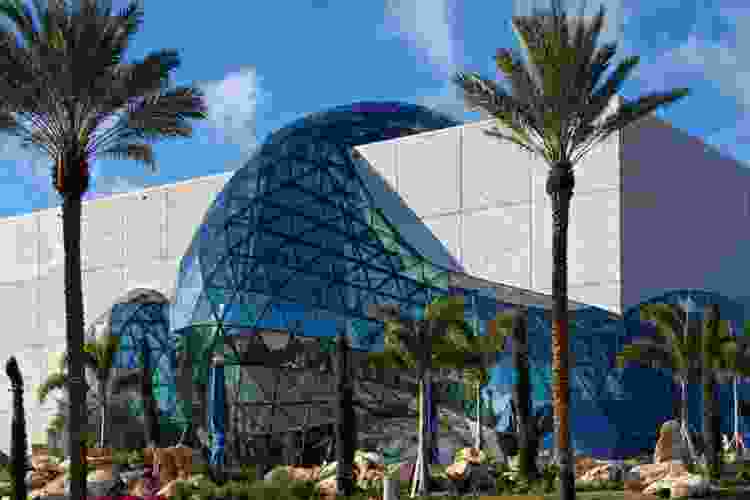 Do You Really Need Team Building?
No matter what kind of work you do, team building activities can be a benefit in your workplace. No matter how qualified employees are at their jobs, that won't automatically make them a team that works well together. Instead, you have to foster that connection.
These kinds of team building activities around Tampa can take place out of the office and don't have to be work-related at all. In fact, having fun with your team building activities can create a better company culture and lead to a boost in employee happiness. Taking the time to improve the company culture is what's going to make your company an enjoyable place to work. Team building can also help build relationships in the office, especially with employees who may not have regular interaction with each other. These new relationships can make the office work better as an overall team rather than as separate departments.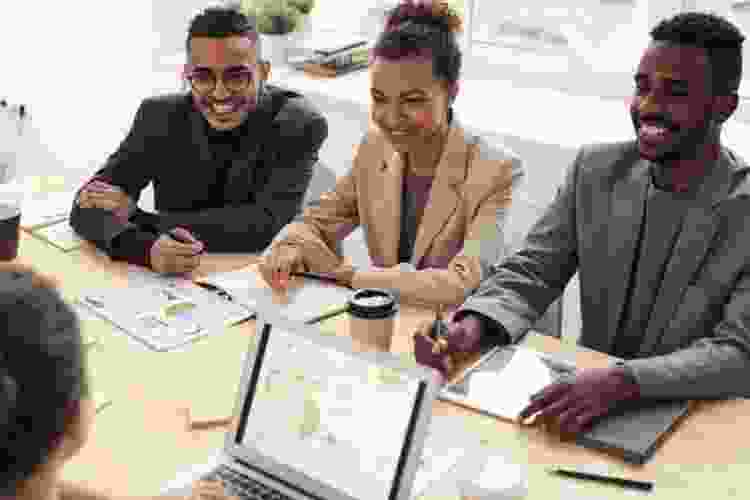 How Team Building Can Grow Your Business
Bosses may wonder if team building will take away from employees focusing on their work, but experts report the opposite effect. The Society of Corporate Compliance and Ethics reports that team building is actually a way to invest in your business and help it grow in the future. A stronger business starts with the employees, so by investing in your staff through team building activities around Tampa, you build a stronger company.
Team building encourages collaboration and builds trust between colleagues, two skills that are highly sought after in the office. This can lead to an understanding of communication styles and problem-solving skills that can help coworkers address office or work-related issues. Team building activities around Tampa can also encourage employee engagement, which can lead to higher rates of productivity within the office.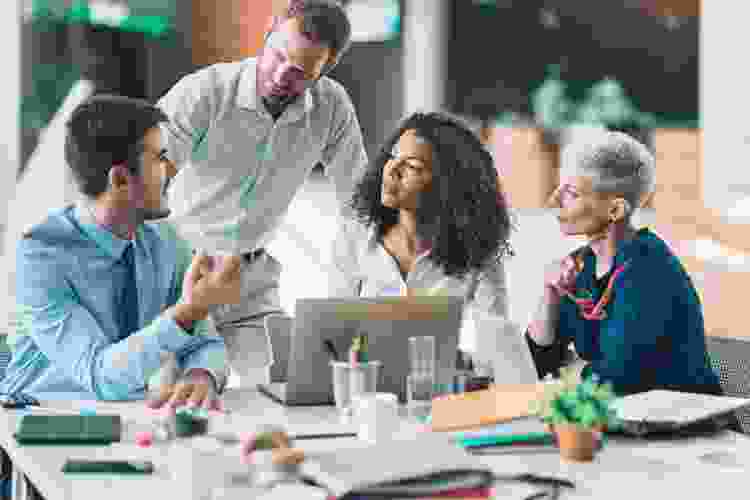 Benefits of Team Building
Team building has proven to benefit businesses. Here are a few ways it does so:
Fosters employee relationships — Employee relationships are especially important if you have a remote team or a large company. Company-wide team building can help bring employees of different departments together and make the company as a whole run smoother.
Employees feel valued — When you invest in your employees, they won't feel like they're just nameless, faceless workers. They'll feel like they're a part of the team and that the skills they bring to the table are invaluable.
Highlights strengths and weaknesses — Knowing our strengths and weaknesses is important for both managers and employees. You can discover these through fun games and transfer these skills back into the workplace. Employees will know what they do well and what they can work on in the office.
Develops confidence — There are many team building activities that can help employees take charge and develop confidence. When people encourage and cheer on other coworkers, confidence can also develop, and employees become more comfortable with the people they see every day.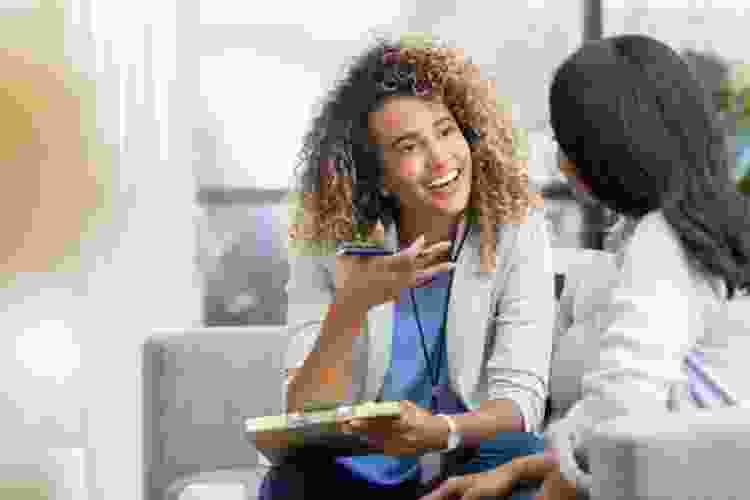 Team Building Activities in Tampa to Boost Morale
If you're looking for the secret to business success, it might just lie within your team. It's your team that works together daily to solve problems and produce results for your company, so why not invest in them? Building relationships, valuing employees and developing employee confidence are only a few of the benefits of teamwork within the workplace. The benefits extend beyond the workplace, too.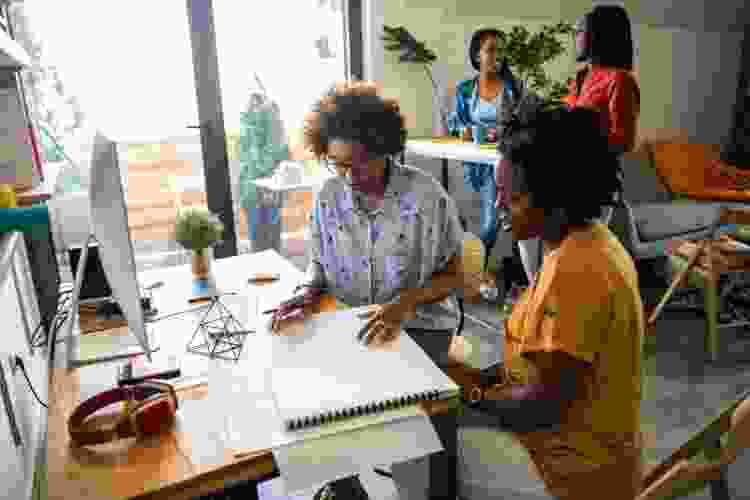 Join 200,000+ Culinary Enthusiasts
Exclusive deals, recipes, cookbooks, and our best tips for home cooks — free and straight to your inbox. PLUS: 500 Rewards Points.
Develop an incredible employee culture by hosting regular team building activities in Tampa and hosting team building events throughout the city. This guide is a great start to help find team building activities your employees will love.
For even more team building activities in Tampa and beyond, check out other experiences happening on Cozymeal.
Team Building in More Cities Near You
For even more great team building inspiration in cities near you and around the U.S., check out our comprehensive guides: