19 Fun Team Building Activities in Orlando for 2023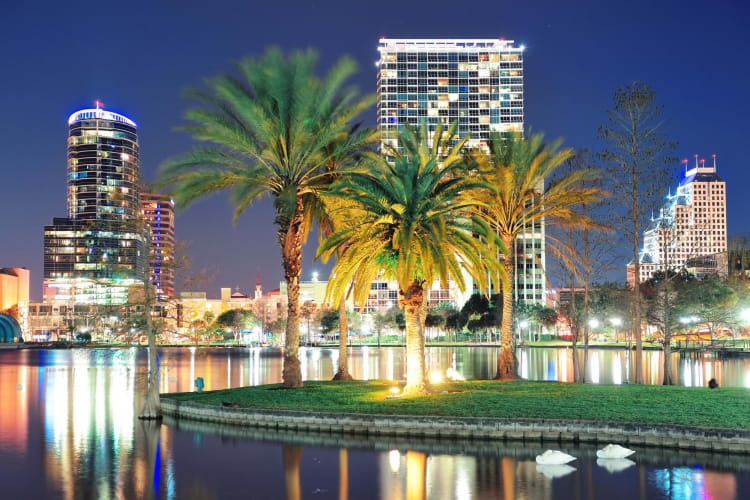 Looking for the best team building activities in Orlando to improve relationships between co-workers and boost business? Look no further. Known for an almost perpetual summer and, of course, being home to several famous theme parks, you'll find great food, gorgeous weather and tons of enriching team building activities in Orlando to choose from.
Work on team communication and trust and make lasting memories with this long list of Orlando team building ideas to choose from. Whether you're looking to get out of the office and enjoy the beautiful scenery or enjoy some delicious eats, adventure awaits!
Jump to Section
---
OUR RECOMMENDATIONS
---
19 Fun Team Building Activities in Orlando
1. Culinary Team Building Activities in Orlando
Skip the local watering hole and opt for a fun, food-focused team building activity in Orlando! Let the team's creativity shine with a pizza-making competition, or book a private chef experience for something a little more elevated. Various food tours and tastings also make for a unique day of team building activities and great food to be enjoyed by all.
2. Sign Up for a Cooking Class
Combine a delicious meal with an engaging activity for your team with cooking classes in Orlando. Learning a new skill is a great way to encourage creative problem-solving and communication between team members. Converse and make memories while you get hands-on in the kitchen making homemade pasta or rolling fresh sushi in one of the many fun team building activities in Orlando to choose from.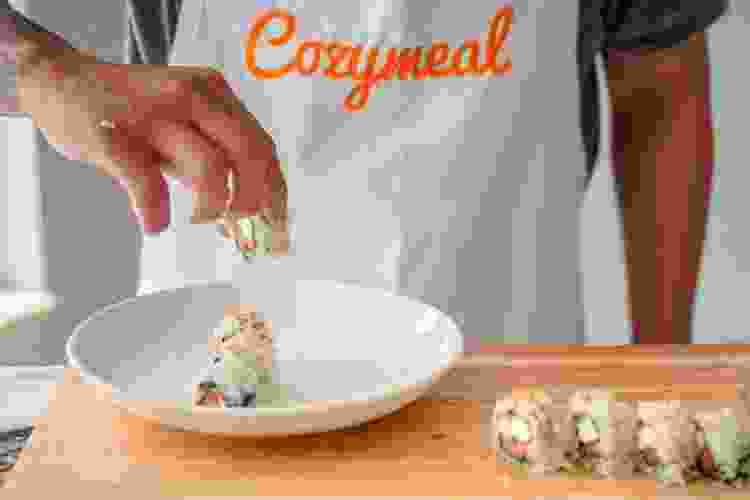 3. Virtual Team Building Activities in Orlando
Maybe your team is spread across the state or country, or you just want everyone to be as comfortable as possible (read: at home on the couch). In that case, an online team building activity is a great choice. Online cooking classes are great for a more involved team building activity, while online mixology classes are a fun and fairly low-key team building activity in Orlando. Plus, who doesn't love adding a new gourmet cocktail to their repertoire? You could also scope out a sommelier-led virtual wine tasting for an elevated yet accessible team building activity.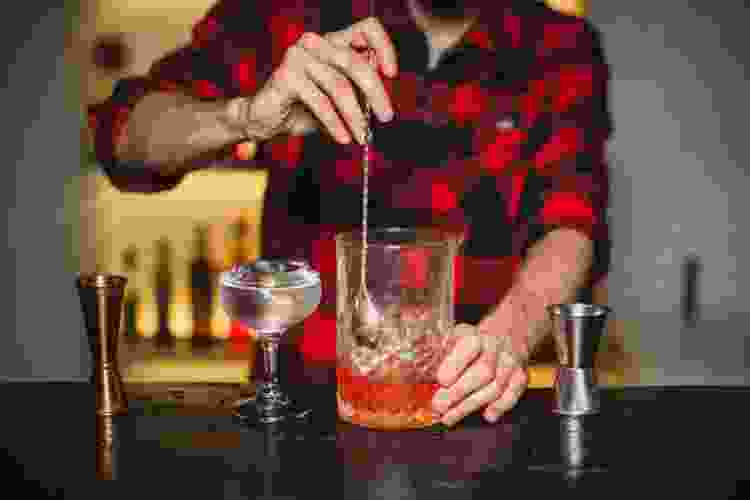 4. Try a New-to-Everybody Restaurant Together
With great weather and a pretty impressive food scene, trying out a new restaurant or gastropub is a great but simple team building activity in Orlando that allows everyone to not only explore new flavors, but also assess a new spot together. Encourage employees to submit their votes for a lunch, dinner or happy hour spot and plan work outings and other team building activities around the experience. This is a great way to build relationships that foster a sense of trust amongst colleagues outside the office. Plus, for anyone new to the city, it offers a wonderful opportunity to explore.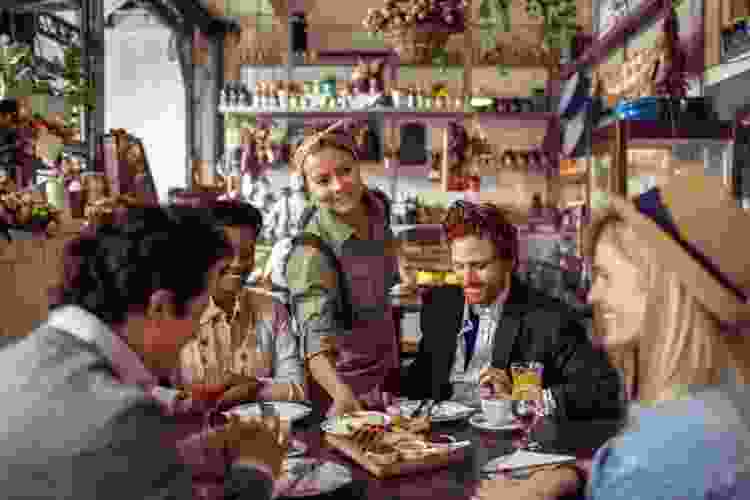 5. Try Painting With a Twist
If you work in a fast-paced or competitive work environment, you may be looking for something to help your employees relax and unwind together. Head over to Painting With a Twist and bring along a few bottles of wine while everyone taps into their artistic side. No artistic abilities are required for this team building activity in Orlando — just a willingness to have fun and let your creative juices flow. Choose from over 10,000 paintings to recreate, and enjoy a glass of wine with your co-workers while you activate the same part of your brain that lights up with meditation.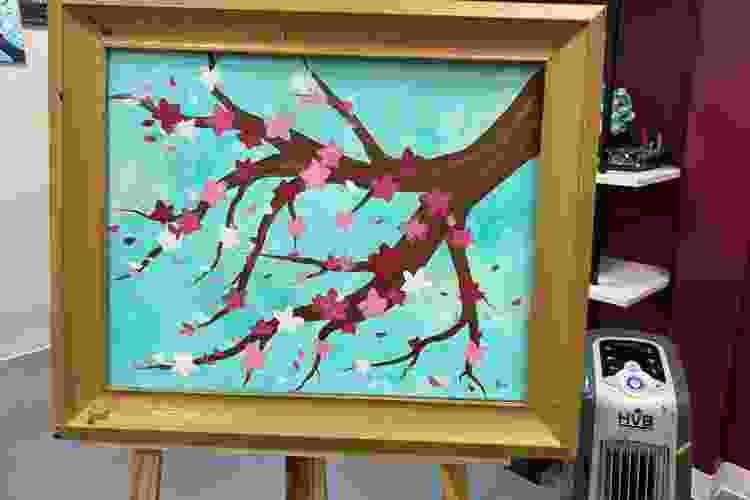 6. Explore the West Orange Trail
Get your team together to sweat it out at the West Orange Trail, offering a number of options for your group exercise. Rent bikes or rollerblades and head out for an adventure or a guided tour. They also partner with a local charity to complete charity bike builds in which your team can volunteer to help assemble bikes that are then donated to a charitable cause. Whether it's the fresh air, exercise or feeling good about giving back, this team building activity in Orlando is a winner.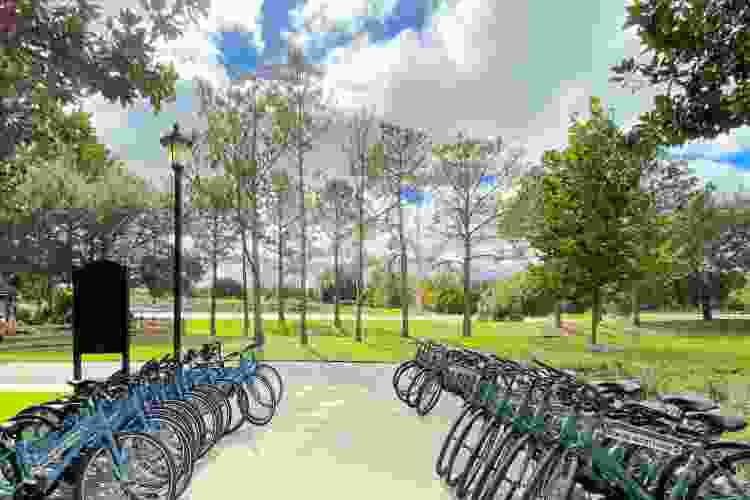 7. Reach New Heights at a Challenge Course
Head to the UCF Challenge Course for an adrenaline-filled team building activity in Orlando. Not only will this high-flying ropes course challenge your fear of heights, but it will demonstrate the benefits of teamwork and effective communication in potentially stressful situations.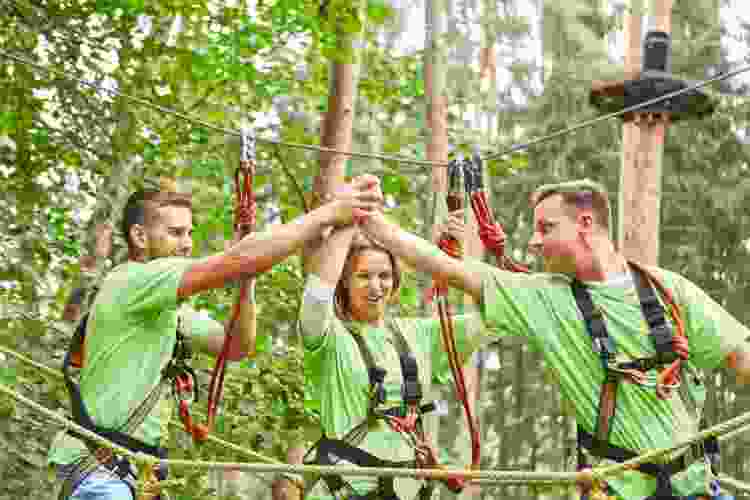 8. Embrace Your Inner Kid at Legoland
Take team building literally at Legoland for an out-of-the-box team building activity in Orlando. Wander around the park before putting your cooperation and creative thinking to the test as your team designs whatever they please with all the Legos their hearts desire.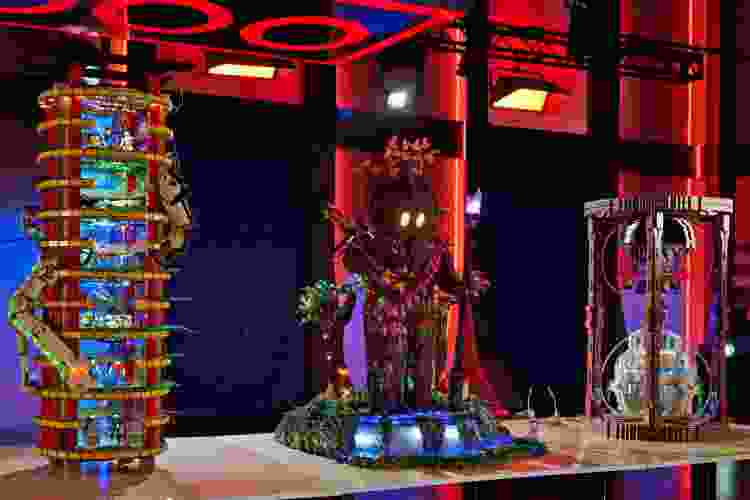 9. Relax in Nature at Lake Eola Park
The perfect location for any number of team building activities in Orlando, Lake Eola Park is perfect for active or laid-back team building games. Make it a picnic and social hour as you take in the natural beauty of the lake, rent swan-shaped paddle boats or catch a concert at the Walt Disney Amphitheater.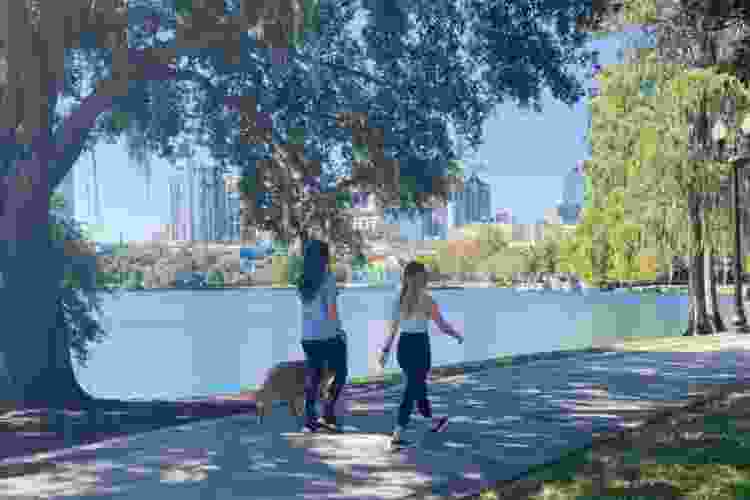 10. Go Kayaking
A great way to melt away the stress of the office and a guaranteed way to boost morale for your employees is to rent kayaks and explore desolate islands and all the wonderful marine life that calls Florida home. Take this team building activity in Orlando to the max and book the overnight package, which includes a team campout along with the water adventures.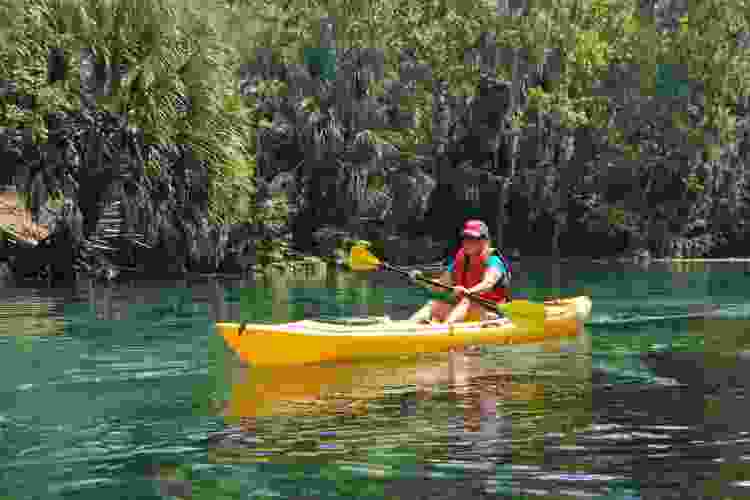 11. Cowboy Up at Suhls Rodeo
Perfect your team's soft skills like performing under pressure and creative problem-solving as they learn to wrangle cows at the Suhls Rodeo. This team building activity in Orlando is fast-paced and requires excellent verbal and non-verbal communication between team members. Plus, it's an experience they won't soon forget!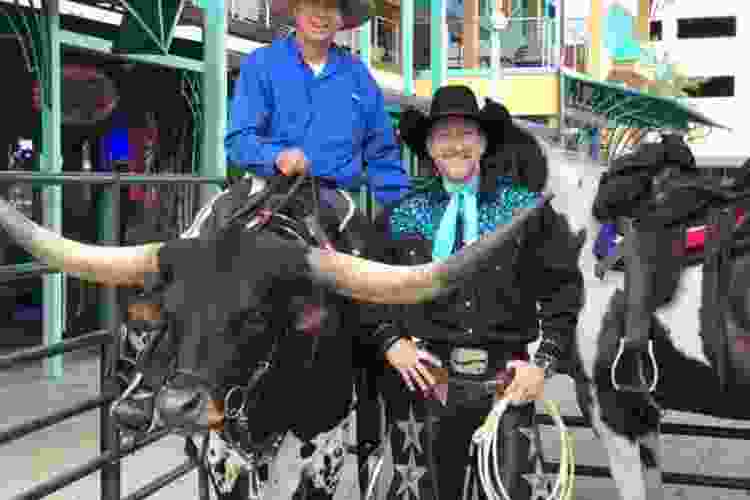 12. Get Out and Go Fishing
What better way to get to know one another and build close relationships than getting out of the office (and the city) and having fun? Florida has some of the most bio-diverse waters in the world, and there's no shortage of fish that will bite. This team building activity in Orlando is great for enjoying the weather and natural beauty of Florida. Plus, your team gets to try out a potentially new skill and maybe even find a new favorite hobby.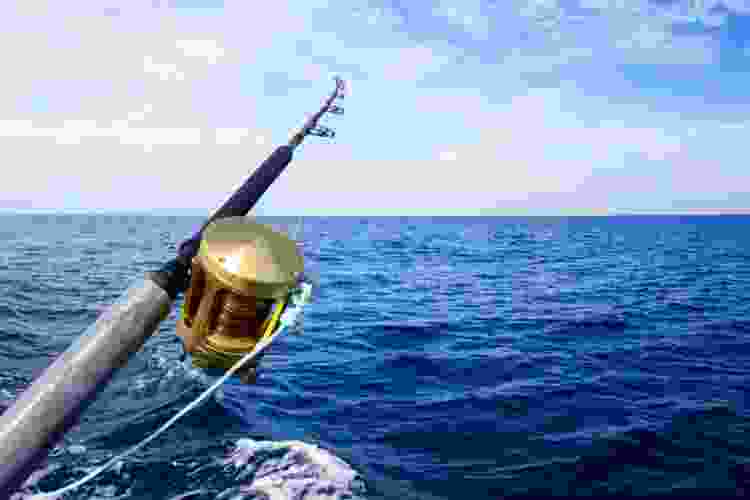 13. Make Dreams Come True at Disney World
Florida is home to a number of world-class amusement parks that make the perfect spot for a team building activity in Orlando. With everything from rides to character meet-and-greets and shopping, there's something for everyone. Be sure to call ahead and book tickets for larger groups to avoid delays and long wait times.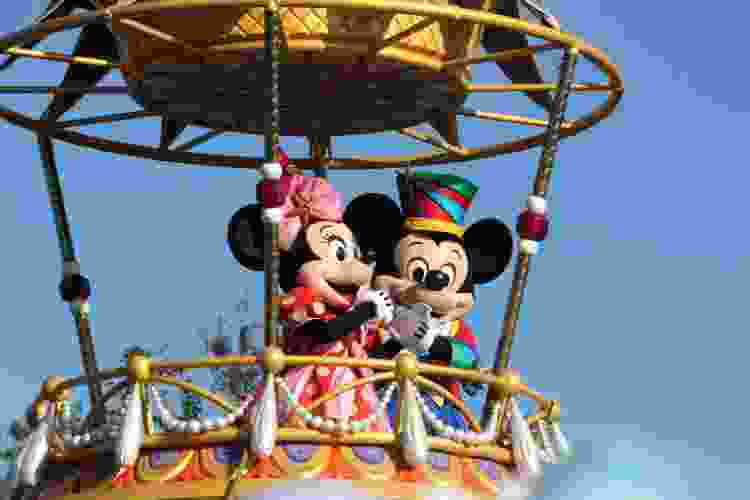 14. Ride an Airboat
Take your team on an airboat ride and experience the Everglades-style swamps and wildlife. This is a great team building activity in Orlando for smaller groups, as each boat holds up to around 10 people and tours usually take two hours. Be sure to check the weather and dress accordingly.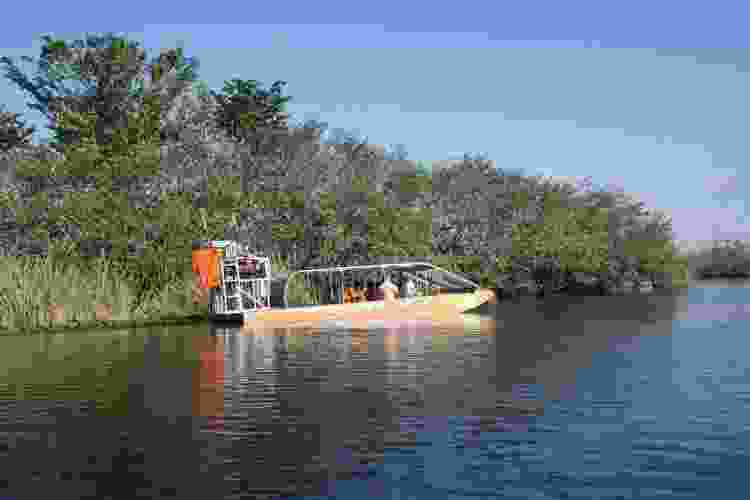 15. Fly High With Indoor Skydiving
Get the adrenaline pumping without the need for going 10,000 feet up in the air with an indoor skydiving experience. This exciting team building activity in Orlando gets everyone out of their comfort zone and encourages close bonds between co-workers. Large groups can usually be accommodated here, so call ahead to book your experience.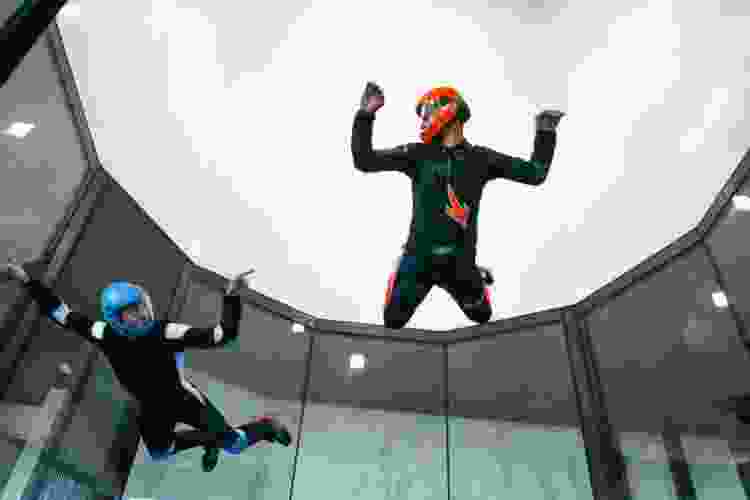 16. Get Together for a Good Cause
So you want your team to build their relationships and improve communication, and you also want to foster a workplace value of service for others. Why not kill two birds with one stone and plan a volunteering team building activity in Orlando? Options range from assembling bikes for kids to working at food banks and more. Poll your group and find out if anyone has a charitable cause near and dear to them, then plan a group outing once a month to donate helping hands to that cause.
17. Enjoy the Views From a Hot Air Balloon
One of the most memorable and fun team building activities in Orlando by far, grab your group and head for the sky in hot air balloons! Orlando is home to one of the world's largest hot air balloons, and this experience will create memories that will last for years to come.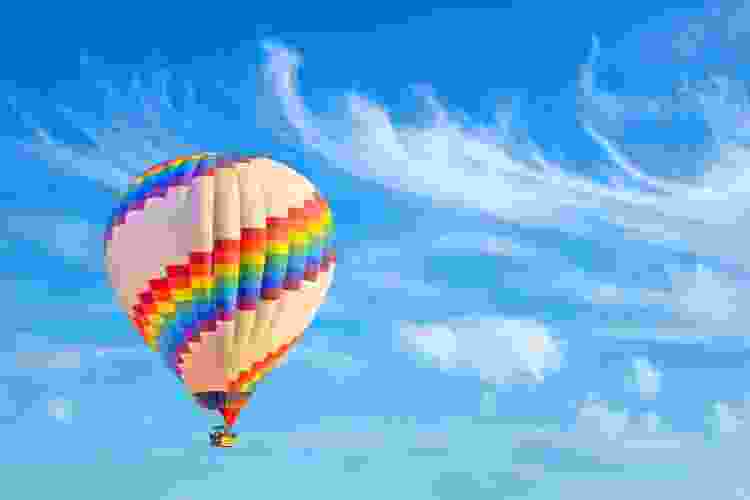 18. Explore a Chocolate Factory
Take your team to the Chocolate Kingdom and try your hand at chocolate making or a wine and chocolate tasting. This awesome corporate team building activity in Orlando is the definition of a perk at work — fun with your colleagues and all the chocolate your heart desires. Learn to craft some delicious chocolate treats and go home with tons of the sweet stuff.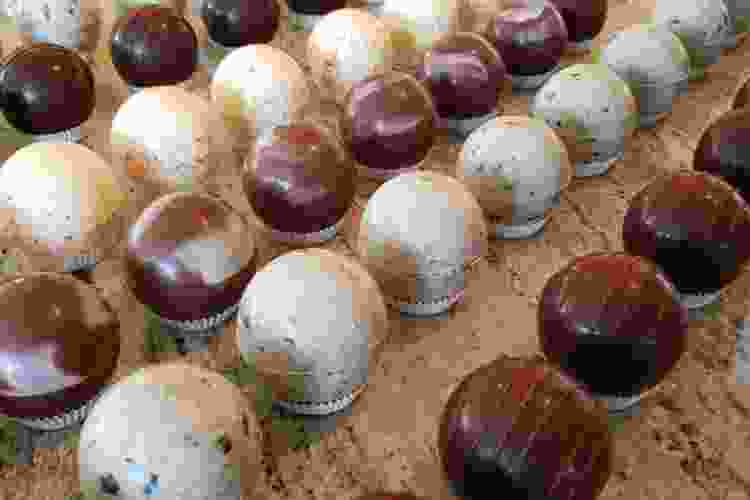 19. Relax and Unwind With Wave of Wellness
Combine a little exercise with some meditation and the chance to learn a new skill, and you're in for a relaxing and rewarding team building activity in Orlando. Explore Central Florida's waterways atop a stand-up paddle board and enjoy a class taught by a professional yoga teacher to challenge your mental toughness and balance. Wave of Wellness in Orlando is one great option.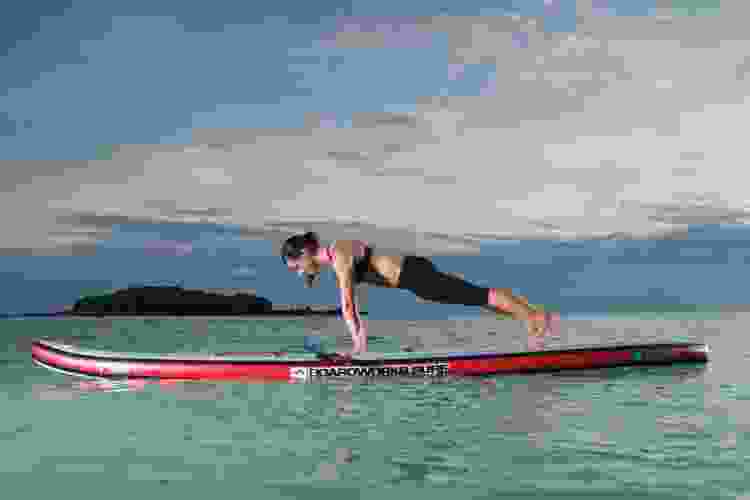 Here's Why Every Team Needs Team Building
Whether your office has five employees or 150, you can benefit from team building events in Orlando. Everyone likes to feel like they are part of a team, and building relationships with your colleagues through fun corporate team building activities and challenges is a great way to do just that. People get to talk to others in the office they might not usually interact with, and it's always fun to see people and get to know them outside of their workplace persona.
Close-knit teams communicate better and work better as a unit. With this list of team building activities in Orlando, you should have no problem getting the wheels turning and setting things in motion for a great office environment.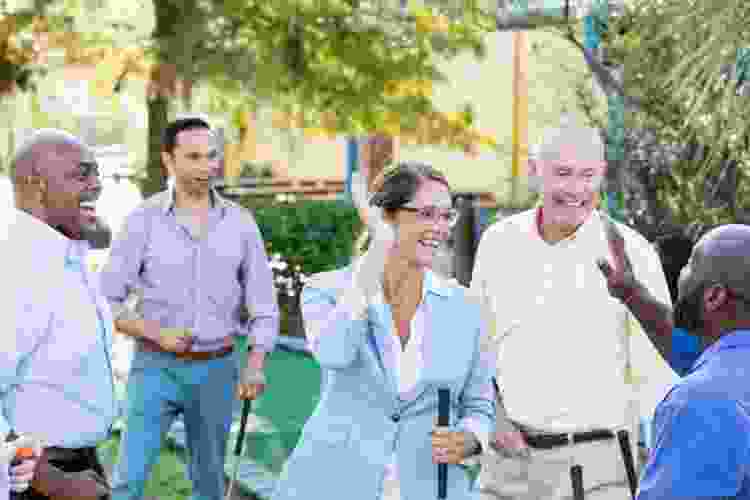 Team Building Is a Tool to Boost Business
The benefits of team building extend far beyond inter-office relationships. It can boost your business, too. One way it does this is by letting your employees know that you value them enough to provide chances for genuine fun outside the office. Employees that feel valued and rewarded are more likely to work hard for you.
Not only this, but these team building activities in Orlando can do a remarkable job highlighting hidden strengths of individual team members. If someone has top-notch creative problem-solving skills or leadership qualities, a team building event is the perfect environment for these talents to show themselves. Conversely, team building also shines a light on weaknesses, which lets employees and managers know where improvements can be made. As if this wasn't valuable enough, team building also improves team communication and collaboration, which are great for boosting business.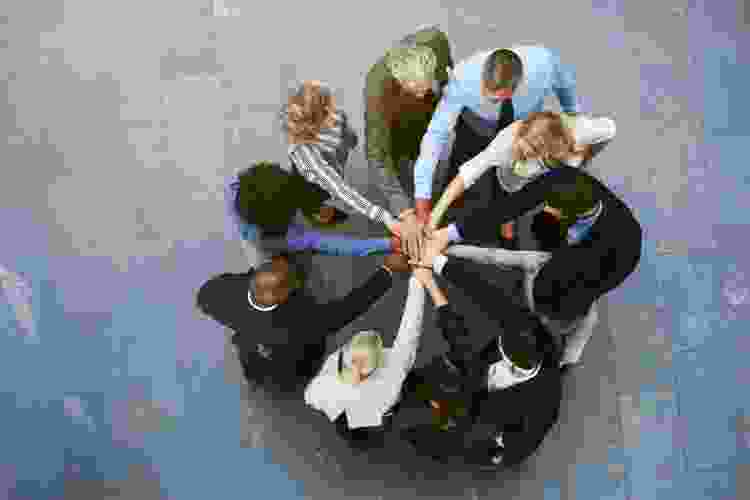 Benefits of Team Building
You may be getting the picture by now that team building activities offer a lot of benefits to your employees individually and to your company as a whole. The list is long and ranges from boosting morale and employee engagement to tangible workplace improvements like better creative problem solving and communication between team members. These various team building activities in Orlando may sound like fun, and they are, but they're functional, too!
Benefits of team building include:
Boosting productivity and creativity
Improved trust and communication between employees
Increased employee happiness and employee retention
Better conflict management skills and problem solving
According to Indeed, there are five main categories for team building activities, and it's important to include a variety over the year for well-rounded employees. Communication is boosted through activities like scavenger hunts and office ice breaker questions, while problem-solving is improved with escape rooms or obstacle courses. Creative thinking and employee bonding as broad categories are also boosted by a variety of team building activities.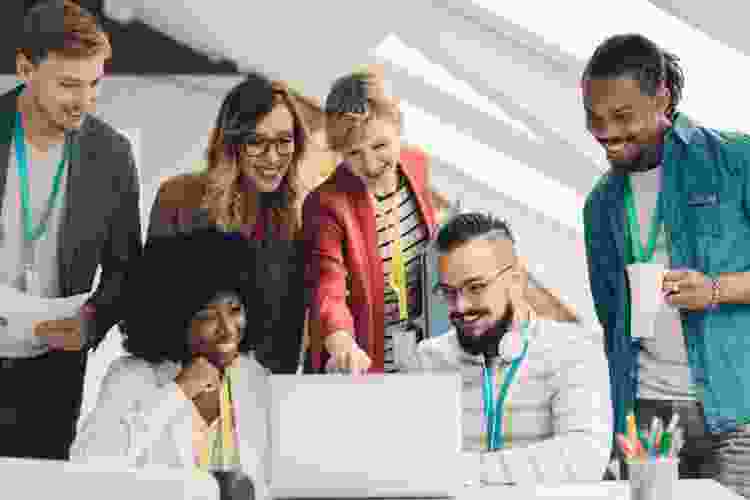 Join 200,000+ Culinary Enthusiasts
Exclusive deals, recipes, cookbooks, and our best tips for home cooks — free and straight to your inbox. PLUS: 500 Rewards Points.
Whether you're an expert at corporate team building in Orlando or you're looking to start incorporating it for the first time, this list is a great place to start. Planning team building activities, even just a few a year, will go a long way in making your office better, so check out some of these team building activities in Orlando and let us know in the comments below what your team thought of them!
For even more team building activities in Orlando and beyond, check out other experiences happening on Cozymeal.
Team Building in More Cities Near You
For even more great team building inspiration in cities near you and around the U.S., check out our comprehensive guides: