25 Unique Team Building Activities in Miami for 2023
From world-famous beaches to informative cultural excursions to fabulous food and drinks, you'll find plenty of incredible possibilities when planning your team building activities in Miami. With colorful history to spare and a global reputation for lively good times, Miami is as ideal a location for luxe moments living the high life as it is for down-to-earth afternoons hanging on the beach with a cool drink in hand.
How do you choose team building activities in Miami that will enrich your crew without feeling like just another day at the office? The best strategy is to explore options that take team members into distinctive settings for out-of-the-ordinary experiences. These events will provide memorable moments that get your team excited for new interactions. To make the most of your escape from the workplace, we've collected our favorite team building activities in Miami to help you choose.
Jump to Section
---
OUR RECOMMENDATIONS
---
25 Unique Team Building Activities in Miami
1. Teamwork in the Kitchen
Gather your team around the oven for food-based team building activities in Miami. Choose from an ever-growing list of gourmet experiences guided by esteemed culinary professionals with a talent for entertaining as they teach. Whether it's a cookie competition, a Cuban feast or a beverage tasting, your crew will be in good hands and great company when you choose team building activities that have a culinary twist.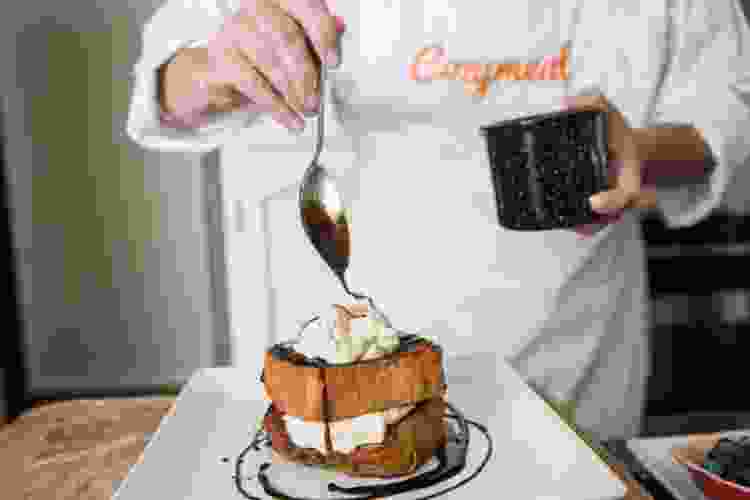 2. Cooking Classes With Expert Chefs
With cooking classes in Miami, you can dish up a good time in the kitchen! There are menus from around the world and specialties for foodies to create. Gourmet pasta making classes in Miami and sushi making classes in Miami are excellent choices for teams who love eating well. No matter what class you opt for, you'll have instruction from some of the best cooks in the city for these culinary team building activities in Miami.
3. Gourmet Gallivanting With Food Tours
Get the lay of the land and all the wonderful flavors it holds with food tours in Miami. Your team will find the best eateries, food shops and cocktail bars in areas like Little Havana and South Beach. With knowledgeable guides on hand to lead the way through every tasty step, this food-finding team building activity in Miami makes it easy for your crew to locate the good stuff.
4. Culinary Experiences in Cyberspace
Even remote teams can connect in the kitchen with online team building activities. They can mix up the latest craft cocktails with online mixology classes or learn to distinguish tasting notes with virtual wine tastings. For the food-oriented, online cooking classes are another great option. These expert-led events are perfect for getting workers into the kitchen for delicious team building activities in Miami, no matter where they're located.
5. Island Excitement on Key Biscayne
A quick 15-minute drive from downtown will take your team to the quaint shores of Key Biscayne for an escapist-style team building activity in Miami. You'll find mangrove forests, tropical wildlife and silken beaches that beckon your crew to kick off their shoes and take things a little slower. When you're ready for dinner and drinks, saunter over to Lightkeepers at the Ritz-Carlton for a bit of refreshment to make this luxe team building activity in Miami complete.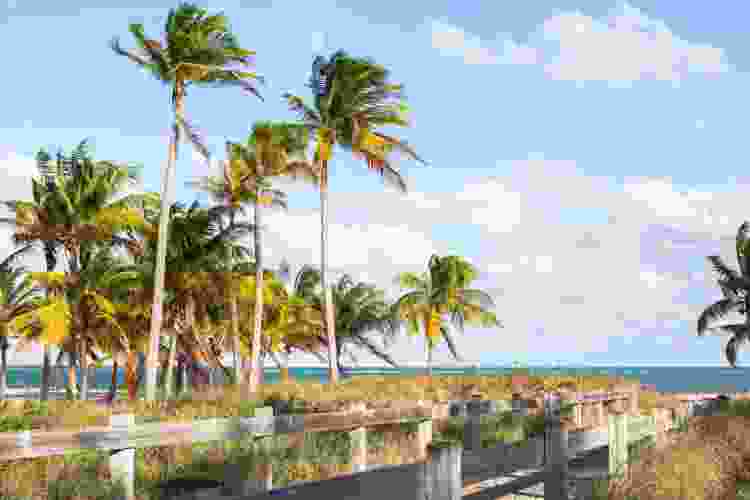 6. Creative Viewing at Institute of Contemporary Art
If you're on the search for the inexpensive team building events Miami offers, head to the Institute of Contemporary Art. Here you'll find collections highlighting some talented modern artists, with an emphasis on emerging creators. Admission is free and tours are available in person and online to provide an eye-opening cultural experience for teams with an artful eye.
7. UK Vibes at Lost Boy
An English pub in the heart of Southern Florida may seem unlikely, but that's just the vibe Lost Boy captures. It's a warm, no-nonsense bar and restaurant setting for your crew to hunker down in for drinks and small bites. English football on the telly helps set the tone, and the occasional disc-spinning DJ in the house livens things up when your British-themed team building activities in Miami call for a bit of spirit!
8. Leisurely Moments in Coconut Grove
A fanciful harbor community like Coconut Grove is a must-add for your list of team building activities in Miami. This artful town is a popular destination for locals and travelers to experience a true tropical village on the mainland. There are shops to explore, and activities like live music and social gatherings keep teams entertained as they watch the sailboats coast along on gleaming waters.
9. Animal Encounters on Jungle Island
Experience an array of exotic animals in an up-close-and-personal setting at Jungle Island, one of the more magical team building activities in Miami. Teams can embark on a VIP tour of the facility and even experience meet-and-greets with some of the residents. With capybaras, tortoises, flamingos and more on hand, this wildlife refuge is sure to charm anyone with a soft spot for loveable creatures.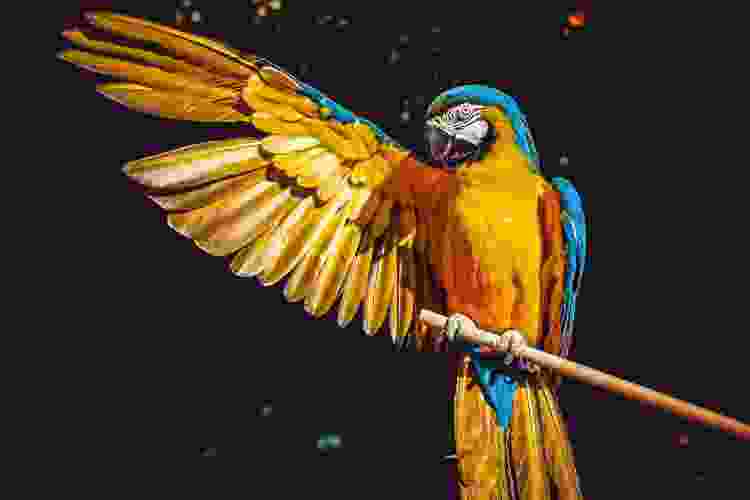 10. Enchanting Afternoons in Little Havana
When you enter Little Havana, you step back in time for a team building activity in Miami that's sure to enchant! Stroll the vibrant streets and sample Cuban coffee, Cubano sandwiches and other treats, or just settle in for a performance at the Miami Hispanic Cultural Arts Center. And don't forget to stop by iconic Domino Park to watch locals enjoy friendly card and domino competitions. Visitors are always welcome to watch.
11. Peruvian Delights at CVI.CHE105
Foodies with a taste for gourmet seafood will enjoy dinner at CVI.CHE105, one of Downtown Miami's brightest spots for authentic Peruvian dining. The menu is a flavorful celebration of Peru's best flavors, recreated in a thoroughly modern setting. The restaurant glitters with artful touches and high-end elegance, providing a perfect backdrop for a team building activity in Miami that spotlights well-prepared dishes telling a story through taste and texture.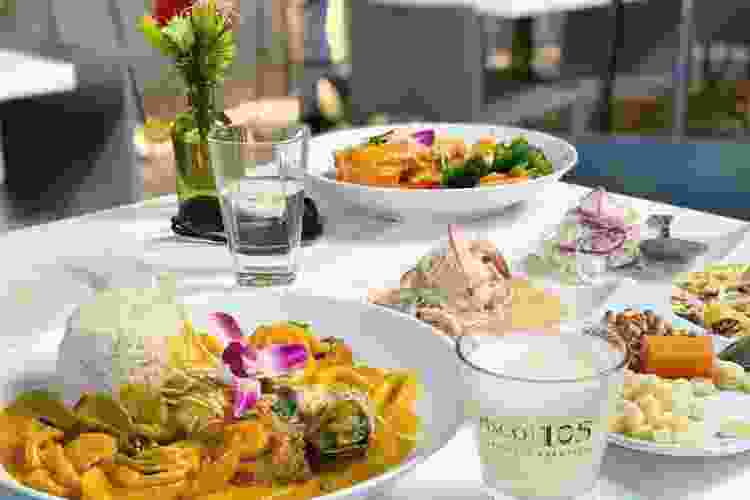 12. Good Times at Miami Beach
There's no way a collection of team building activities in Miami could skip over a day at the world-famous Miami Beach! Teams on a budget can bring a picnic lunch and hang on the shore, splashing in the waters and people watching. For a bit more excitement, adventurous workers can try jet skis and surfing lessons to take advantage of this top-notch destination for fun on both sand and surf.
13. Creature Comforts at Zoo Miami
As the fifth-largest zoo in the United States, Zoo Miami offers a world-class animal experience on lush, manicured grounds. Your crew can monkey around with over 3,000 animals, many of which are on the endangered species list. For a small fee above the price of admission, eager explorers can walk among enormous Galapagos tortoises for a one-of-a-kind team building activity in Miami that they'll never forget.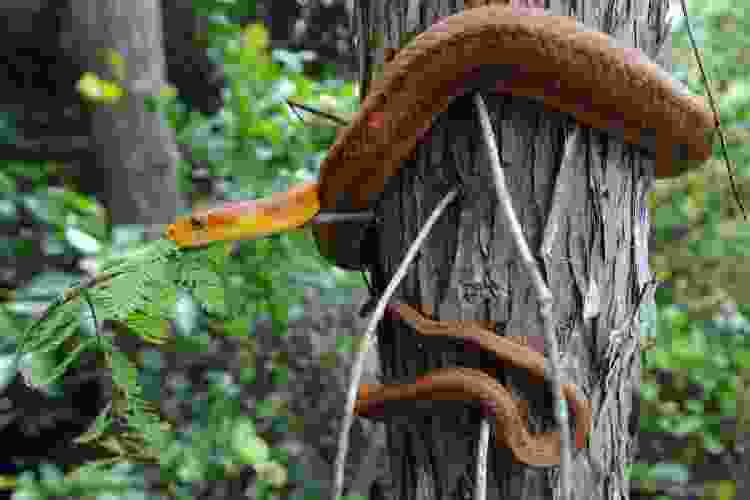 14. Pulse-Pounding Excitement With Escape Rooms
Teams with a talent for solving puzzles will love Escape Hunt, a premier escape room experience that ensures thrilling team building activities in Miami every time! Your team can choose from a variety of settings and missions, including a hunt for a missing dancer in Prohibition-era Miami and a search for Blackbeard's buried treasure. Teams of between two and six players can enjoy each 60-minute team building game, though there are also corporate events available to accommodate larger groups.
15. Historic Explorations at Deering Estate
Deering Estate offers a world of discovery among your options for team building activities in Miami. Tour the historic grounds and learn about Renaissance man Charles Deering and his deluxe home. In addition to the preserved structures and well-tended greenscape, the estate also recognizes the burial ground of Native peoples interred on the site. It's a breathtaking blend of history and scenery for teams interested in the legacy of Miami and its ancestors.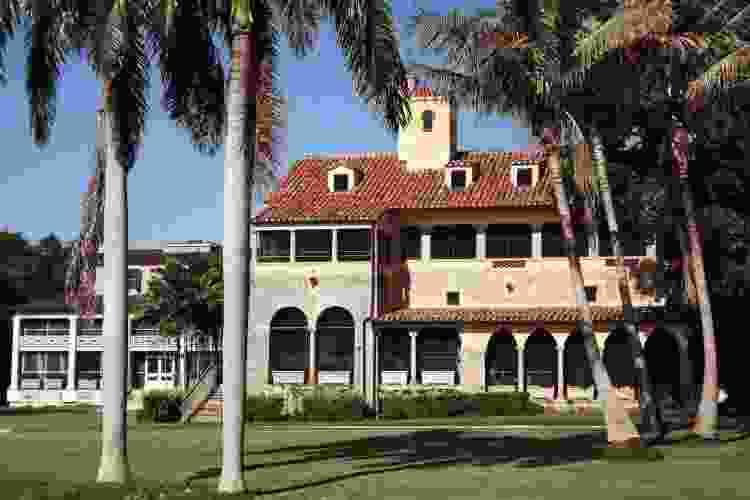 16. Amazing Architecture in the Art Deco District
A walking tour of the art deco district showcases the design and aesthetic that Miami is famous for. Teams can learn about the architects and designers, the history of the buildings and the city's efforts to maintain this historic region for future generations. After the tour, head for nearby Lummus Park to add bonus beach day fun to your team building activity in Miami's historic sector.
17. Mysterious Wonders of Coral Castle
The eerie structures at Coral Castle may hold the title of the most unique team building activity in Miami, bar none! It may look like an ancient ruin, but this mystifying monument was built between 1923 and 1951 from more than 1,100 tons of coral rock. Teams can marvel at this colossus and speculate on how it was created, through mysterious means that only its long-deceased creator Edward Leedskalnin knows for sure.
18. Electrifying Music at Story Nightclub
Teams can dance the night away to the throbbing beat and hypnotic light show at Story, one of the hottest spots for live music and dancing in Miami. The calendar is filled with the biggest names in rap, R&B and dance music, with shows scheduled throughout the week. Though the atmosphere is casual, the dress code is specific and aimed at a fashionable crowd, something to think about when booking this team building event in Miami.
19. Floral Beauty at Fairchild Garden
Get your crew connected with nature with a trek through Fairchild Garden. You'll find acres of tranquility with useful plants growing on every acre in an idyllic setting. The butterfly garden on the premises is a monument to the conservation of nature's pollinators, while the arboretum houses 740 species from around the world. Take advantage of tram tours, guided tours and box lunch tours to learn all about the garden.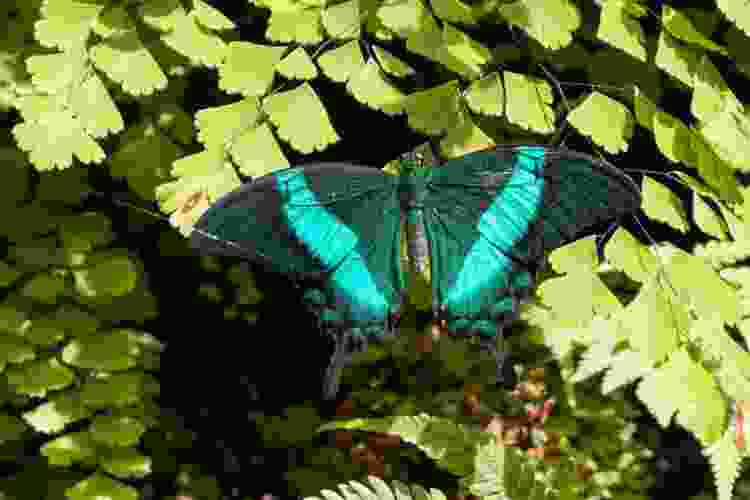 20. Luscious Treats at Esotico Miami
For a tropical setting within a tropical setting, take your team for a night of imaginative craft drinks at Esotico Miami. A modern conception of the classic tiki bar, Esotico features a menu of family-style shareable dishes and inviting island beverages, with a live music soundtrack to make the moment extra-special. Private dining is available if your crew would rather have their tiki team building activity in Miami to themselves!
21. Sweet Sensations at Taiyaki Ice Cream
Come for the fish-shaped ice cream cones, stay for the scrumptious soft-serve and tempting toppings! Taiyaki brings a traditional Japanese confection into the mainstream without losing its distinctly Asian spirit. Their Instagram profile is filled with mouthwatering images of their whimsical creations, with gourmet flavors like matcha green tea and black sesame swirled together with deluxe versions of the usual chocolate and vanilla.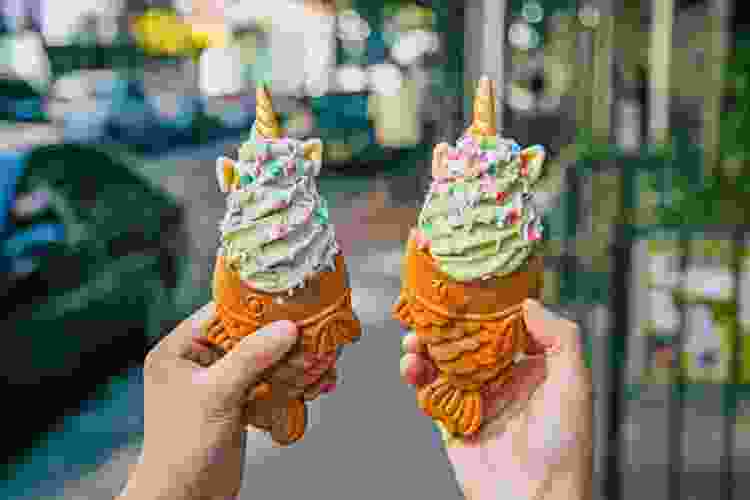 22. Axe Throwing at Axe Habits
Take a shot at the bullseye at Axe Habits, Downtown Miami's hottest throwing range. Whether you opt for a walk-in or set up a reservation for your crew, you'll have a grand time testing your strength and accuracy. The facility also offers private team building activities in Miami for larger teams, and even provides mobile targets for a cutting-edge onsite event at your workplace!
23. High Flying at Trapeze School
If your gang is up for an adventurous team building activity in Miami, consider a session at Miami Flying Trapeze. Visitors can experience the thrill of being part of a real high-flying act with help from professional trapeze artists. Safety is top priority, so all lessons include harnesses for the flyers and a focus on basic movements, with certified catchers on the other side and a net below for safe landings.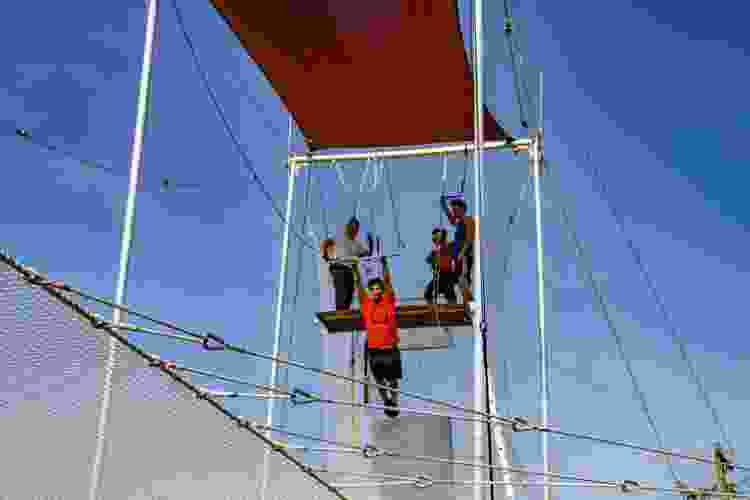 24. Comedy Lessons at Just the Funny
The best team building activities in Miami come with laughter, like a lesson in comedy at Just the Funny! Teams with a penchant for performance can learn how to deliver a joke or practice improv techniques to enhance their communication skills. For a more traditional comedy club experience, there are also live performances available from stand-up comics and improv performers who are sure to lighten the mood.
25. Cultural Appreciation at Miami International Voodoo Museum
This educational team building activity in Miami is more than just an outing for potions and spells. The museum aims to educate and inform visitors about the arts and culture of the African diaspora, many of whom arrived on Florida's shores 500 years ago. Onsite exhibits celebrate the various folk religions these cultures brought to America. You'll also find a digital museum filled with virtual lectures and tours, perfect for letting remote teams experience the magic.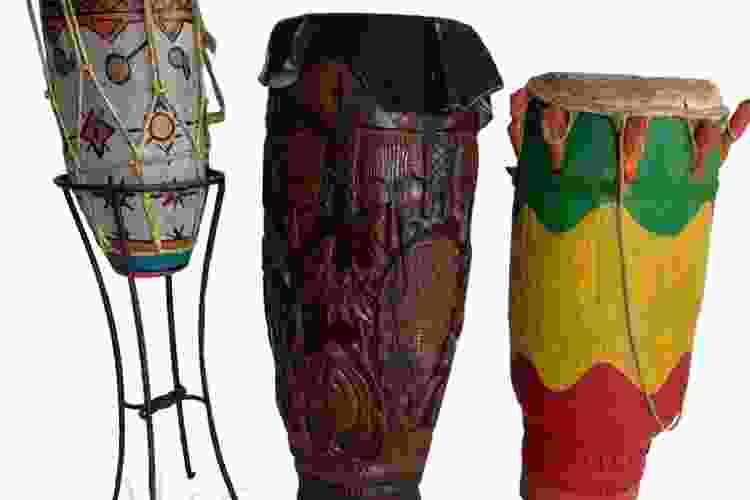 Here's Why Your Team Needs Team Building
Not all connecting among teams happens during work hours. In fact, it's relatively difficult to ensure team building while workers are head-down over their daily tasks. If you're hoping your crew will forge meaningful bonds through work assignments, you'll want to expand your definition of "team building" to include non-work activities that allow employees to experience a different side of everyone's personality — the side that exists outside the cube farm.
Business News Daily explains that team building is necessary because teams are composed of individuals, an aspect that seems obvious but can sometimes be overlooked in the rush and crush of the workday. Encouraging teammates to get to know one another on a more personal level can boost morale, cultivate a caring environment and foster a sense of well-being in the workplace, all necessary features in modern work culture. This can lead to increased productivity, better quality of work, improved employee satisfaction and higher employee retention rates, which are as beneficial for your business as they are for your team.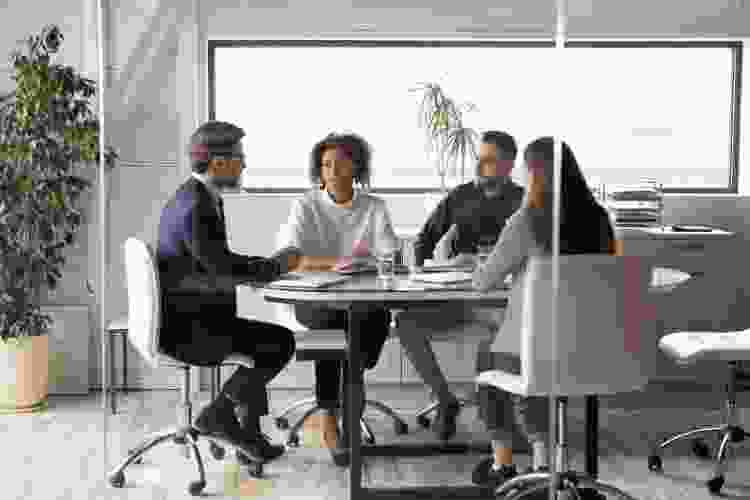 Team Building Activities Help Businesses Thrive
The saying "A happy worker is a productive worker" isn't just a clever quote. It's an important aspect of providing an enriching work experience that inspires better performance. When you demonstrate to your team that you care about their well-being, you help inspire workers to care more about their jobs and their places in the organization as a whole. A business filled with employees who care about their work is a business that's destined for success.
Energizing workers through team building activities is key in providing bonds that help groups thrive and feel as if they're part of a greater unit. In this type of environment, new leaders have the chance to emerge and add value to the company, while all employees can share a sense of responsibility toward the mission of their group. The result is a more satisfying work experience for everyone within a culture that truly understands the needs of its employees and engages accordingly for the success of its people and its purpose.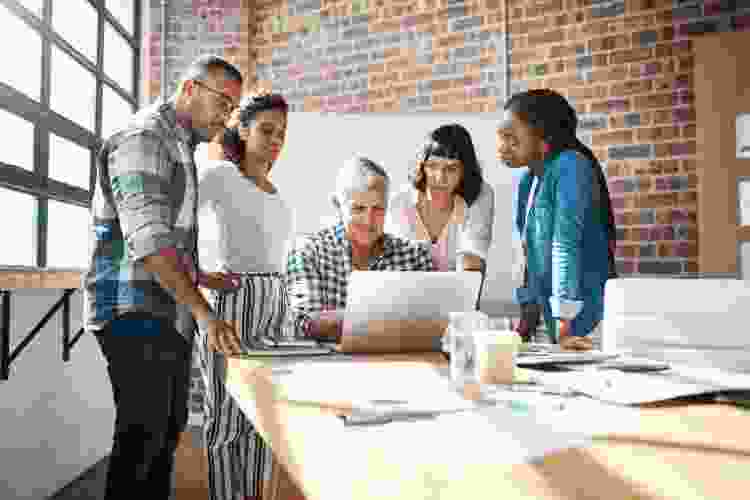 Benefits of Team Building
You'll find a wealth of benefits that arise when you include team building as part of your work regimen. The benefits of teamwork include:
A greater sense of community
Improved employee engagement
Interpersonal bonds among workers
Increased productivity
Additional collaboration and cooperation
Opportunities for new leaders to emerge
A feeling of purpose in the workplace
Improved problem-solving skills
A sense of well-being among workers
Stronger employee retention

Join 200,000+ Culinary Enthusiasts
Exclusive deals, recipes, cookbooks, and our best tips for home cooks — free and straight to your inbox. PLUS: 500 Rewards Points.
With team building as a cornerstone of a successful crew, it's important to know where to find the most effective team building activities in Miami. Your events can be simple or sophisticated, intended to educate your team or simply meant to get them in a new setting to laugh and enjoy their time together. Whether it's a cultural experience or a night on the town, your crew is sure to appreciate corporate team building in Miami that gets them connected on a more personal level. And if it happens on a beach with great food and spectacular drinks, so much the better!
For even more team building activities in Miami and beyond, check out other experiences happening on Cozymeal.
Team Building in More Cities Near You
For even more great team building inspiration in cities near you and around the U.S., check out our comprehensive guides: