16 Fun Team Building Activities in Nashville for 2023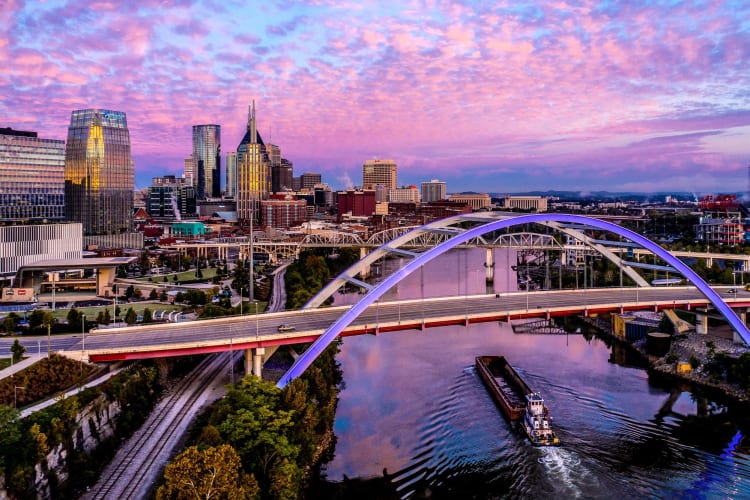 If team building activities in Nashville are what you're after, this city is the perfect backdrop for fun functions. You'll get your heart pumping, get creative and see the city in new and exciting ways. Whether you're local to the city, planning a corporate retreat or hosting a virtual event, team building activities in Nashville are the way to go. You'll gain skills that all employees can take back into the office while having fun together in Music City, USA.
Need some inspiration for memorable team building activities in Nashville? This comprehensive guide will help you spark some ideas for fun with coworkers, teammates and colleagues.
Jump to Section
---
OUR RECOMMENDATIONS
---
16 Fun Team Building Activities in Nashville
1. Team Building Activities in Nashville
Explore the Nashville food scene with team building activities in Nashville! If you've ever wanted to be in a cooking competition, here is your chance. With cooking classes led by master local chefs, you can divide into teams and tackle traditional tapas, Chopped-style mystery boxes and more. If you'd rather focus on enjoying good food than making it yourselves, an assortment of food tours and tastings are also a great bonding experience for the group. These culinary team building activities in Nashville are sure to cultivate relationships in the kitchen and in the office.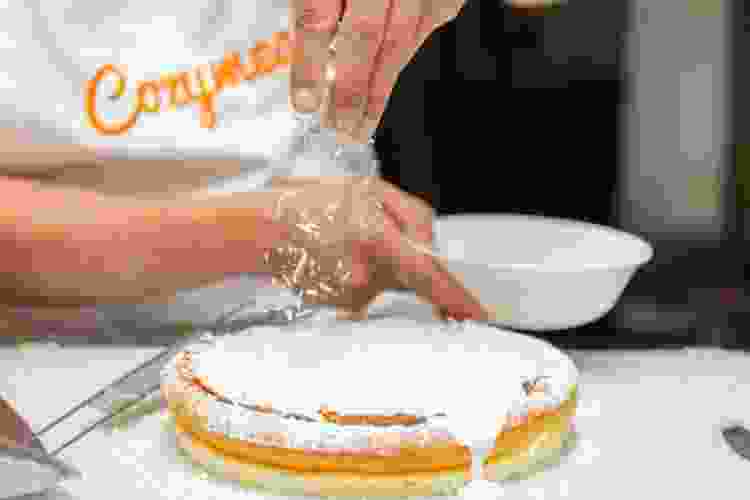 2. Cooking Classes in Nashville
Hands-on cooking classes in Nashville are a great way to build some team camaraderie. Led by the best chefs in town, you'll learn everything from kitchen basics like slicing and dicing to more advanced techniques like sautéeing and sous vide. With these team building activities in Nashville, you can tackle all cuisines from classic comfort food to international fare.
Pasta making classes in Nashville can teach how to make fresh noodles for all your Italian favorites. Or, learn how to make the perfect sushi roll in sushi making classes in Nashville, which are popular options for corporate team building activities around Nashville. Your team can learn new skills and make memories together.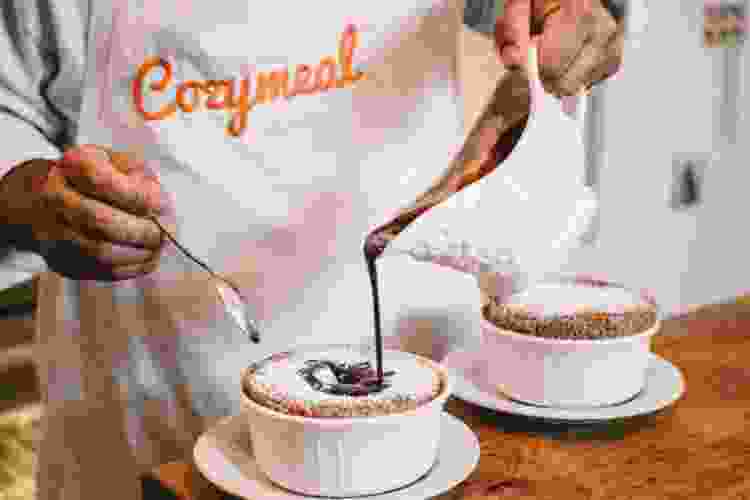 3. Online Culinary Team Building Activities
Have a team that telecommutes but still wants to get together? Online team building activities are the ideal solution. Whether your team is working remotely a few days a week or has members from all over the country, you can still enjoy team building activities in Nashville.
Get together in the kitchen for online cooking classes with a world-class chef. Or, spice up your after-work cocktail with expert-led online mixology classes or virtual wine tastings. Every online culinary experience is taught by a five-star expert that will provide tips and secrets for incredible food and drinks.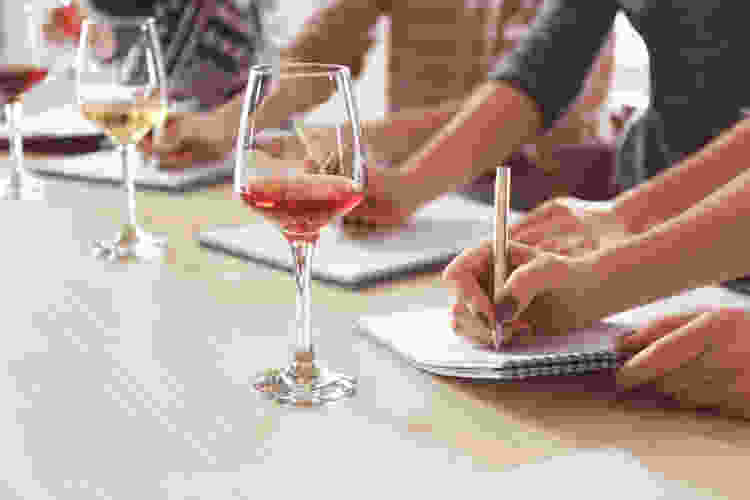 4. Food Tours in Nashville
Eating is absolutely one of the most famous things to do in Nashville. Treat your team to an exploration of one of the South's most famous foodie cities! Food tours in Nashville are a fun way to check out all the best local bars, cafés, ice cream parlors, gastropubs and more with insight from an expert guide. Your crew will also get to learn all about local culture and architecture while they enjoy the incredible bites and beverages along the way.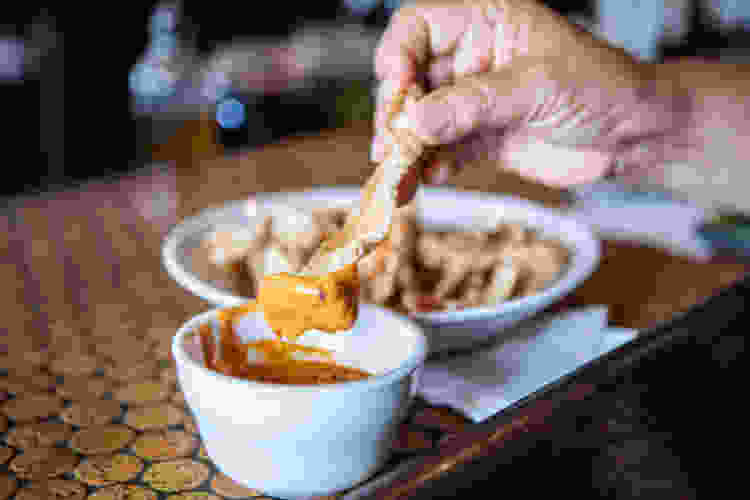 5. Treetop Adventure Park
With a beautiful forest setting, Treetop Adventure Park has 100 obstacles for your team to conquer. Located on the Nashville Shores Lakeside Resort, you'll find tons of challenging team building activities in Nashville. From ropes courses to zip lines, your team is sure to get their hearts pumping with thrilling elements.
Build trust as you guide each other through courses and build bonds as you encourage your group members to finish each course. Here your team can develop leadership, confidence and problem-solving skills while enjoying this team building activity in Nashville.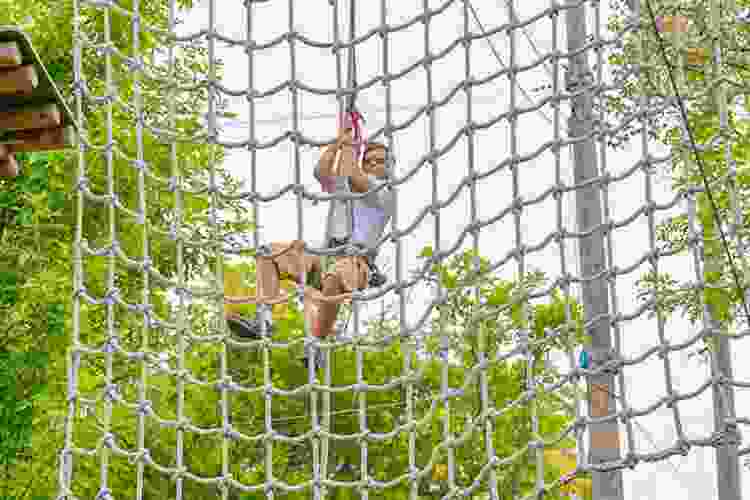 6. Painting Party
Get creative with your team building activities in Nashville, TN and host a painting party with your team. Get together and test your art skills by taking a painting class together or hosting one of your own in the office. All you need are a few canvases, paint brushes and paint to create a masterpiece with your team.
You'll spend the night laughing and bonding as you follow an instructor in a step-by-step class. With some classes, you can even sip on your favorite cocktails or wine as you paint.
7. Escape Rooms
One of the best team building activities in Nashville is an escape room. Together with your team, you'll have a set amount of time to find clues around the room and solve the mystery to break out.
With tons of creative stories and varying difficulties, there is an escape room for every team. Improve leadership skills and communication as you work together to find the next clue. Because these fun team building activities in Nashville only take a few hours, they are easy to do after work or on the weekends.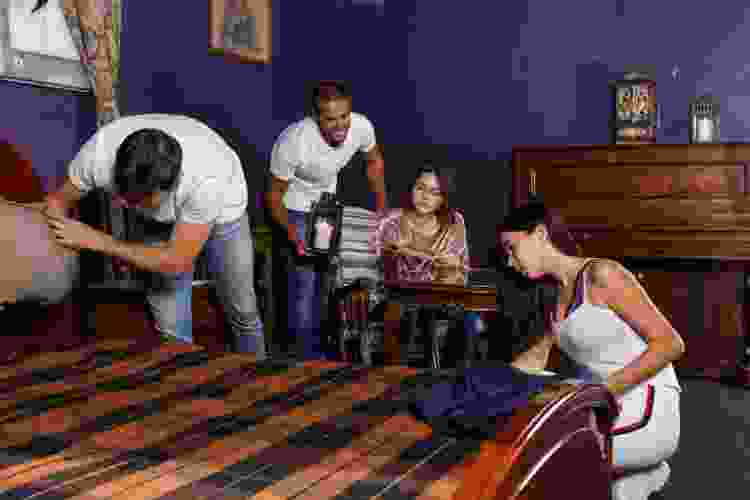 8. Trolley Tours
Explore Nashville the old-fashioned way with a trolley tour around the city. Old Town Trolley will have you exploring the historic Broadway district. This entertainment district is the center of Nashville's country music scene and home to tons of restaurants and tourist attractions to try.
You can experience the second largest live art scene in the country with this team building activity, see new bands and tour Nashville in one of the most unique ways. Experience the Broadway district during the day or at night for a one-of-a-kind city experience.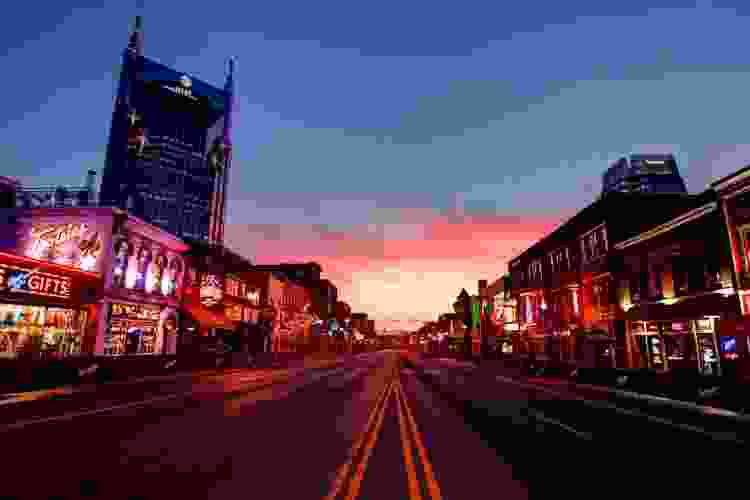 9. Make Music Together
If you're in Music City, USA together, you have to jump in the recording booth and make some music yourself. You don't have to be a professional singer or musician to record a song with your team. This is a fun team building activity in Nashville where you can get creative and work together to make individual songs or a company theme song.
The workshops at Sound Kitchen in Nashville are led by music professionals who will get your team collaborating. You'll also get to record in a professional music studio, an unforgettable experience and one of the coolest Nashville team building activities.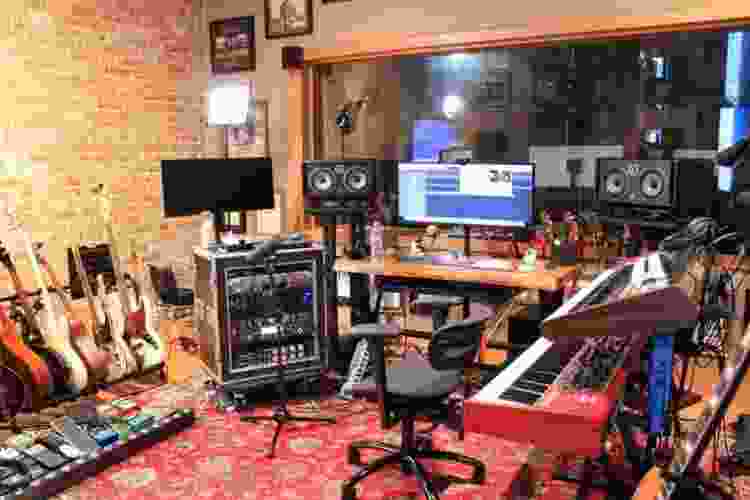 10. Real-Life Survivor
Think you could survive on a tropical island like they do on Survivor? Well, now you can, with one of the most challenging Nashville team building activities that tests your physical and mental toughness.
This recreation of Survivor is one of the most high-energy corporate team building activities Nashville has to offer. Corporate Survivor features problem-solving and physical challenges that get progressively tougher as the game goes on. By the end of the event, your team will have stronger bonds and better skills for tackling all kinds of challenges.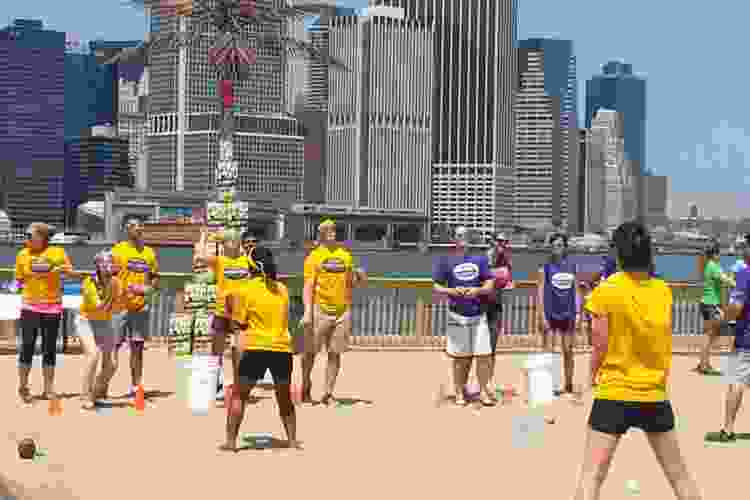 11. Play Beach Games
Get in a classic game of beach volleyball with your team and enjoy the beautiful weather. Nashville might not have a beach, but Sandbar Nashville allows you to get some sand and fun in the sun.
You can rent out a volleyball court for you and your team to play in the afternoon. Jump, block and spike the afternoon away over a friendly competition with this fun team building activity in Nashville. Sandbar also hosts field days that include a sandcastle-building competition, blindfolded challenges and classic relay races.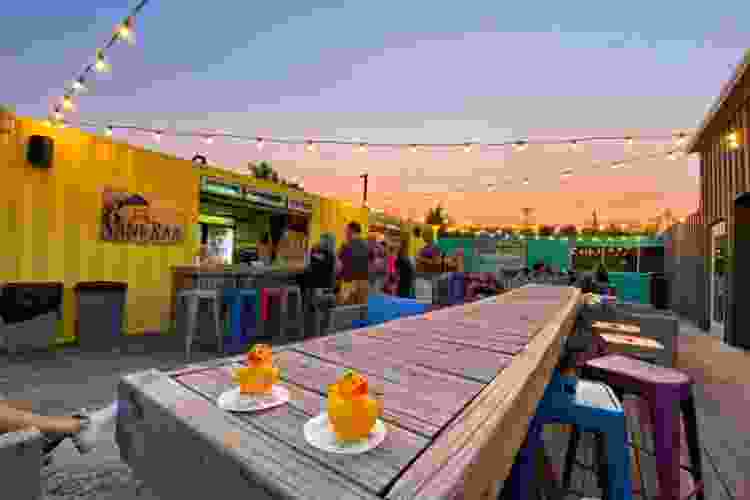 12. Indoor Go-Karting
Nothing like a little racing competition for a fun weekend team building activity in Nashville. Race your coworkers around the track and fight for dominance at Music City Indoor Karting. Your heart will be pumping as you swerve around and pass each other on the track. Nothing like a bit of friendly competition to bring your office together!
Raise your adrenaline during one of the most exciting corporate team building activities in Nashville, then use the onsite conference rooms for a round of ice breaker games.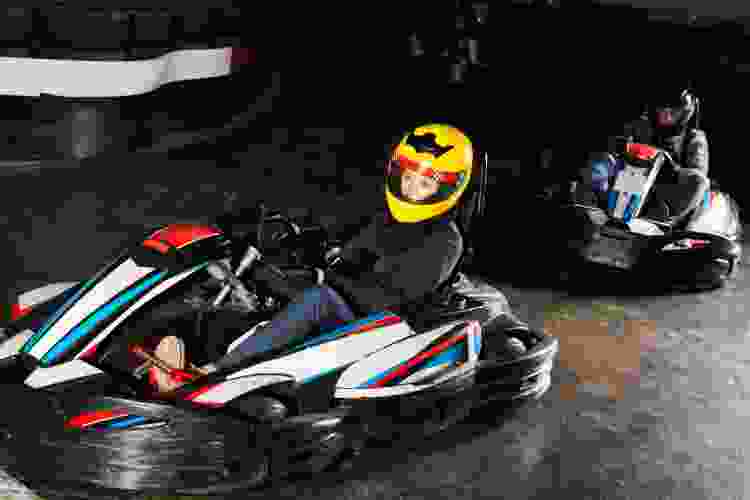 13. Virtual Reality Games
Try your hand at the future of gaming with fun team building activities in Nashville at Rabbit Hole VR. With over 30 virtual reality games, including escape rooms and a free play arena, your team can explore tons of activities and cheer on players from huge projectors.
You'll build bonds as you play together to win your game, and those relationships will come with you back to the office. Rabbit Hole VR also has retro arcade games to enjoy for the night, so you can keep the competition going with all types of activities.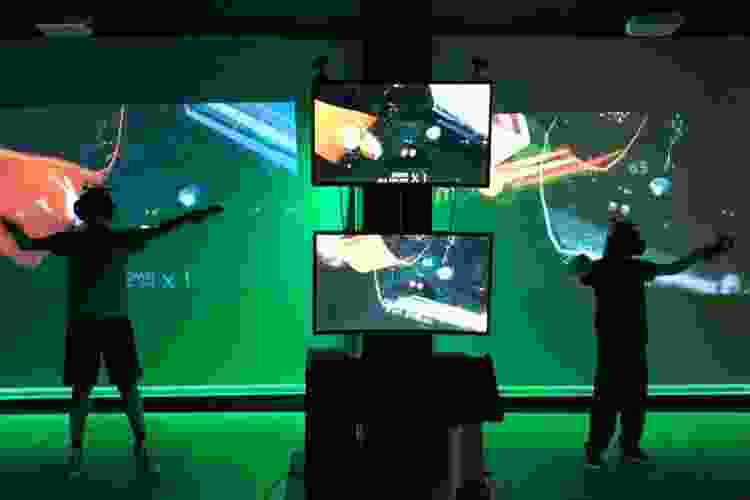 14. Scavenger Hunt
Find a fun way to explore with a scavenger hunt team building activity in Nashville, TN. You'll be able to get out of the office and see all the corners of this exciting city. Create teams that will compete with each other as you go around looking for clues.
With different themed scavenger hunts, including music, history, murals or even Polaroid challenges, you'll get to learn about the culture of Nashville and some of its best-kept secrets. You'll answer trivia questions and riddles and compete in photo challenges to race to the finish line. See the city and make fun memories with this fun team building activity around Nashville.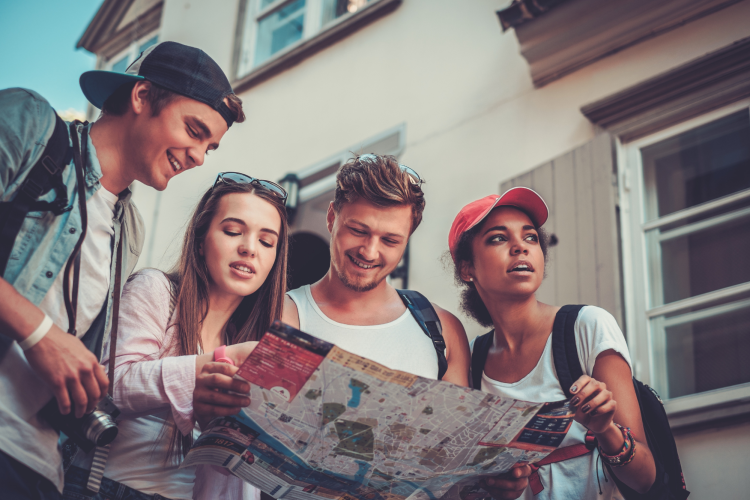 15. Axe Throwing
Tap into your inner lumberjack and see who has the best aim with this team building activity in Nashville. At Blade & Timber Axe Throwing, the coaches have safety training to teach you the proper technique to throw axes. Once you've mastered the art of axe throwing, you and your team can participate in games and bulls-eye competitions, where you'll have some laughs and build bonds. Blade & Timber can even customize an event for corporate team building activities in Nashville.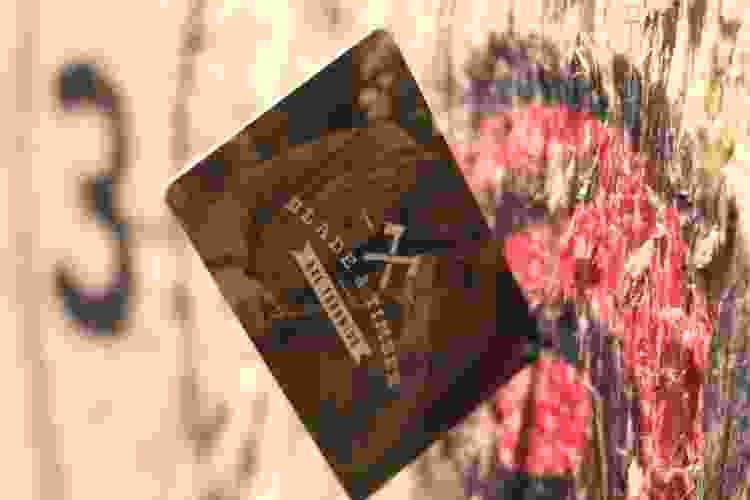 16. Browse Art at the Parthenon
The Parthenon in Centennial Park has become one of Nashville's most recognizable structures. A replica of the structure from Ancient Greece, the Parthenon is one of the reasons why Nashville is called the Athens of the South. Housed in the Parthenon is Nashville's Art Museum for your coworkers to explore during team building activities in Nashville. Explore the museum that houses some of the most prestigious exhibits in the world, and enjoy a picnic in the park afterwards.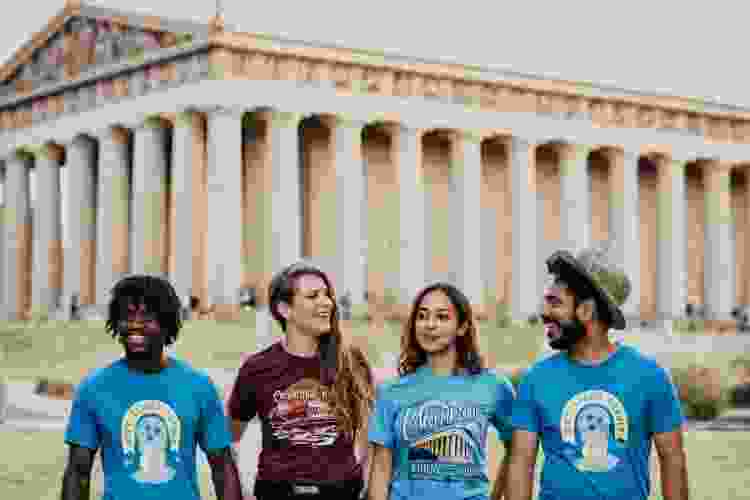 Why Your Staff Needs Team Building
A team is only as strong as all of its members, and what you want are members who can work together to complete a goal or finish a job seamlessly. But merely hiring the right people isn't always the way to achieve that. The truth is, you can have an office of highly qualified people with all the right skills, but if they can't work together effectively, you don't really have a team.
This is the function of team building. Team building activities in Nashville can take those highly qualified people and help them find ways to work together no matter what challenge arises. According to Vantage Circle, regularly engaging in team building activities can build trust and communication between colleagues, skills that can transfer back into the office. And when employees work together well, their productivity increases, which produces better work at the end of the day.
Team Building Activities Are Good for Business
Because employees are the heart of a company, investing in them with team building activities in Nashville will ultimately be good for business. Strong teams are often built outside the office. This may seem counterintuitive at first, but the truth is that taking time to do fun activities outside of work hours can boost morale inside the workplace. Team building activities around Nashville allow your employees to get out, have fun and relax while still building relationships with their colleagues.
These kinds of team building activities in Nashville create a better work culture, which leads to higher employee engagement and employee happiness. Your company will be the one to work for because it's not all about business; it's also about investing in the employees. This creates employees who are happy to come to work each day and are motivated to excel at what they do. When employees are happy, employee retention is much higher.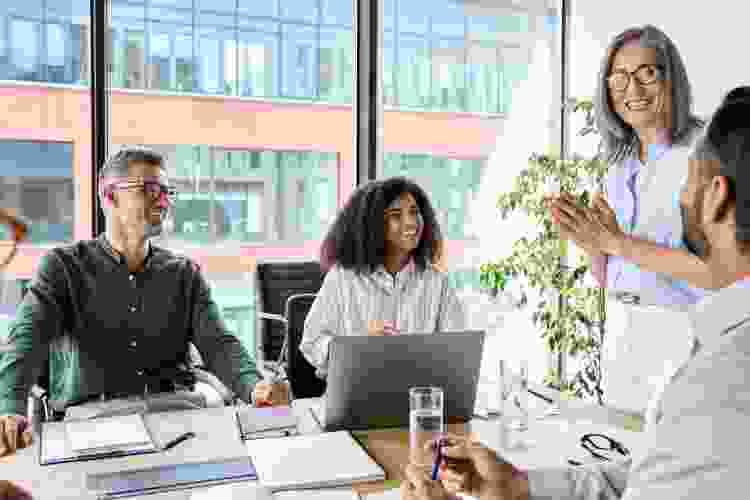 Benefits of Team Building
For years, experts have touted the benefits of teamwork and why it's important within your business. Bit.AI highlighted some of the benefits that team building can have in your office. It can:
Create a positive work environment — Having activities outside the office gives employees something to look forward to once work is finished. Frequent activities every few months will be perks at work that set your office apart because getting employees excited about where they work creates a positive environment.
Improve communication and collaboration — Team building activities can be a fun way for coworkers to improve their communication and collaboration skills. There are many activities that require working together, and those skills can translate back into the office.
Integrate the entire office — Many times, people who work in different departments may have some interaction over email or in meetings, but they may not have personal relationships. Team building activities outside the office can help coworkers from different departments have the chance to interact and form bonds.
Teach conflict resolution — Learning to work together and manage conflict between different personalities is an important skill for the office. Team building activities allow coworkers to work together in a fun environment, but those lessons can also be taken back to work.
Improve problem-solving skills — Working together to solve an issue is vital in the office. There are tons of problem-solving activities that can help build this skill.
Point out strengths and weaknesses — Team building activities in Nashville can help identify employees' strengths and weaknesses. Someone might be a great leader but needs to listen more. Someone else might be quiet but offers great ideas. Identifying these qualities and nurturing them will create a better team.
Build trust — If your team doesn't trust each other, it will be difficult to get work done. Whether you have a new team or one that's worked together for years, having trust means working better together and building strong relationships.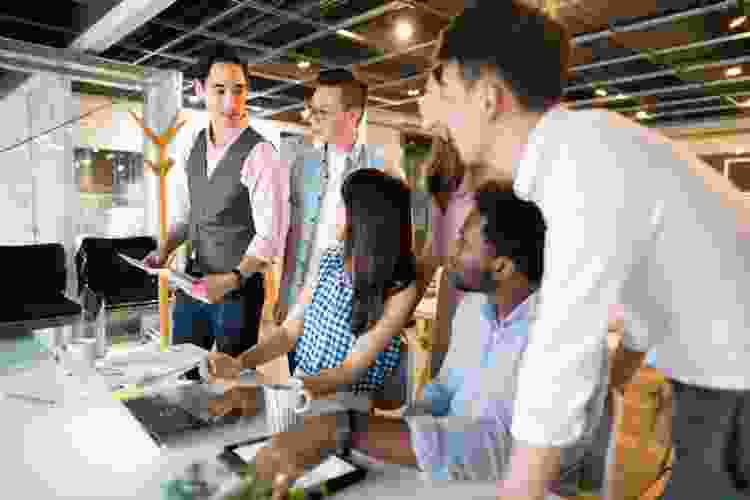 Join 200,000+ Culinary Enthusiasts
Exclusive deals, recipes, cookbooks, and our best tips for home cooks — free and straight to your inbox. PLUS: 500 Rewards Points.
It's time to get outside the office and try some team building activities in Nashville. Whether it's just for a weekend or a week-long retreat, Nashville has team building opportunities that range from the heart-pumping to the relaxing.
For even more team building activities in Nashville and beyond, check out other experiences happening on Cozymeal.
Team Building in More Cities Near You
For even more great team building inspiration in cities near you and around the U.S., check out our comprehensive guides: