33 Zoom Ice Breakers to Energize Your Remote Team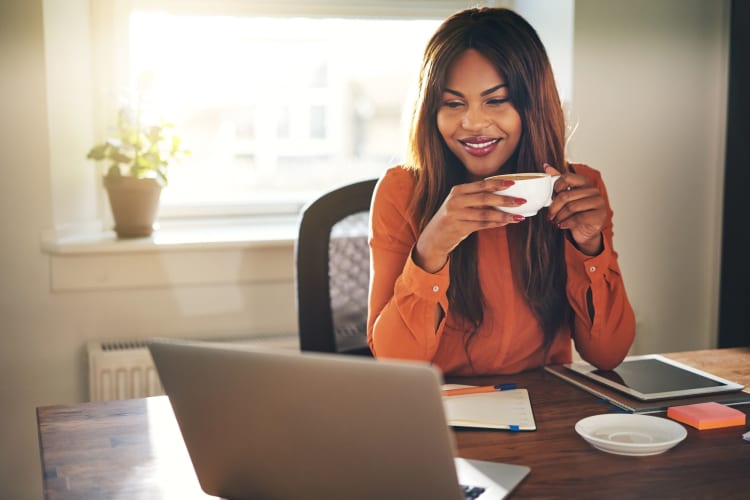 When it comes to energizing a work-from-home team, Zoom ice breakers can play a big role in getting everyone engaged and talking. And considering the growing popularity of working from home, it's more important than ever for companies to utilize Zoom to the best of their ability as a tool for virtual team building.
If you're having difficulty connecting with your virtual team, you are not alone — but there are simple solutions. Virtual team building activities can help colleagues bond, communicate and collaborate without having to sit down face to face.
Ice breakers are a fun and unique way to connect with your team members no matter where they are. Use this list as inspiration in planning some engaging Zoom ice breakers your whole team will love.
Jump to Section
The Future of Working From Home
According to research done by Zippia, the majority of the workforce prefers working from home over the traditional in-person office work model, to the degree that 90% of surveyed workers said they intend to continue their fully remote work in the future. And with nearly 75% of companies planning to shift a portion of their team to work-from-home status on a permanent basis, it's safe to say that working from home is here to stay.
This trend comes with a number of benefts to productivity and work/life balance, but one thing that does tend to suffer with working from home is a sense of community. Loneliness ranks high as a struggle among remote workers, and that's where remote team building comes in.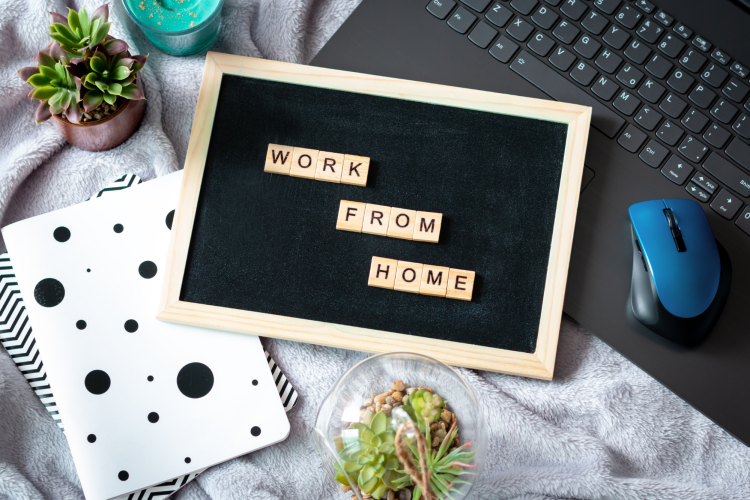 Book an Online Team Building Event

Bond with your team in top-rated online cooking classes, mixology classes, wine tastings and more.

Book Now
Why Remote Teams Need Team Building
Team building activities are beneficial for teams of all types, but particularly for those working away from the office. When employees don't work side by side every day, and when leaders aren't there to engage with them in person, it's critical that they connect where they can.
Zoom ice breakers, along with any other online team building activities, provide a great opportunity to do so. They can help encourage trust and transparency between team members, which leads to higher achievement according to a survey by Atlassian.
Zoom ice breakers offer a way for employees to socialize and connect even when they are apart. And they help build rapport between colleagues, which will enhance their ability to work well together in a professional setting.
Zoom Ice Breakers for Foodies
1. Online Cooking Classes
If there's one Zoom ice breaker your foodie team will love, it's an interactive online cooking class. Led by world-class chefs from around the world, live online cooking classes are a chance for your team to put their culinary creativity to work and learn valuable new skills that will benefit them in and out of the kitchen.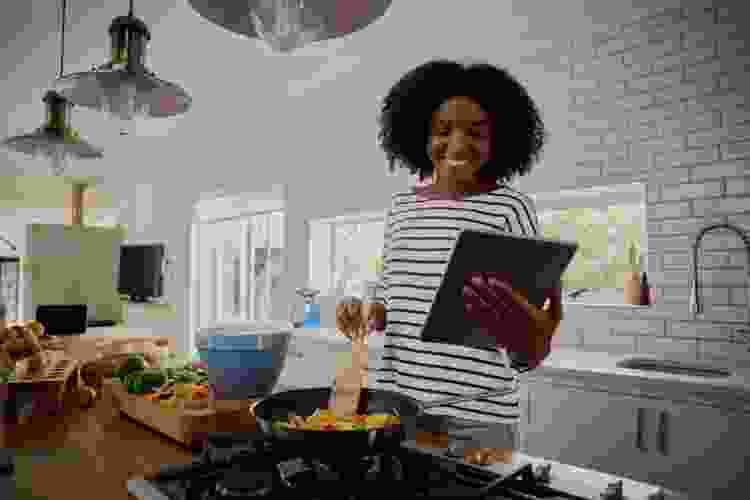 2. Virtual Potluck
If your team is already skilled in the kitchen, ask them to cook a dish to share virtually as a Zoom ice breaker. If that's too vague of a request, you can always set a theme like "recipe you've never tried before," or "favorite childhood meal."
3. Online Coffee Classes
For the team members who always have a coffee cup in hand, this Zoom ice breaker idea is ideal. Online coffee classes are not only a unique activity, but also a really informative one for anyone who wants to learn how to make the perfect brew while working from home.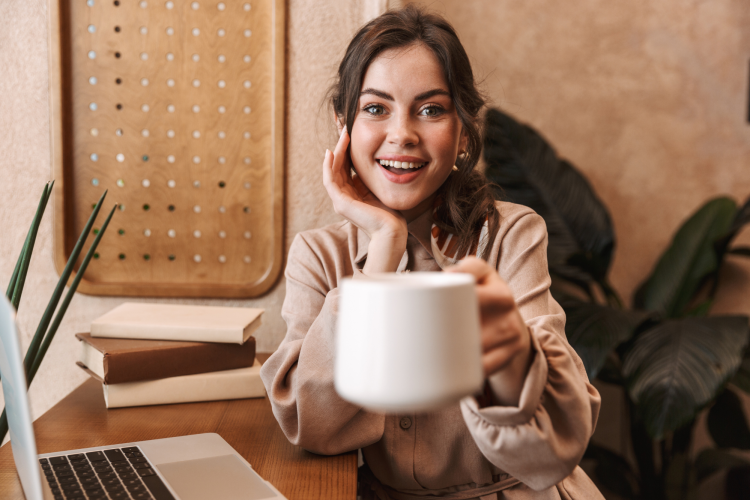 4. Name the Food Quiz
Get your remote team thinking by playing this fun Zoom ice breaker. All you need to do is share your screen and show photos of different food items (the more obscure the better). The first person to correctly name the food gets a point, and whoever has the most points by the end of the game wins.
Join an Online Mixology Class
Craft cocktails. Palate-pleasing food pairings. Master mixologists. Skip the crowded bar scene and host your own virtual happy hour.
5. Would You Rather: Foodie Edition
Everyone loves Would You Rather, but foodies will really love this Zoom ice breaker. From burgers versus hot dogs, to chocolate versus vanilla, to breakfast versus dinner, there are plenty of fun comparisons to explore with the culinary take on one of the most classic ice breaker games.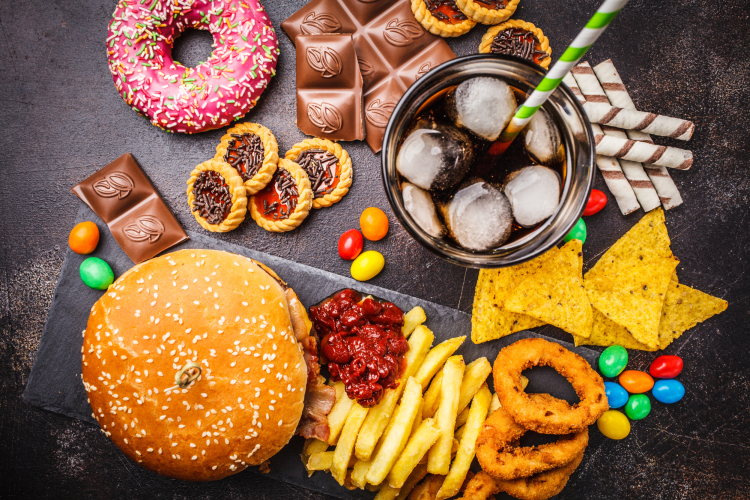 6. Desert Island Foods
If you were stuck on a desert island and could only bring one food, which would it be? The question isn't easy, but it's important. Posing it to your team is a great way to help them loosen up before you get into business.
7. Recipe Recreation
For teams who love to get a little bit competitive in the kitchen, a recipe recreation will be right up their alley. In this Zoom ice breaker, team members will swap recipes and attempt to make their best version of their co-worker's dish. It works best if recipes are assigned before the meeting so they can be presented over Zoom.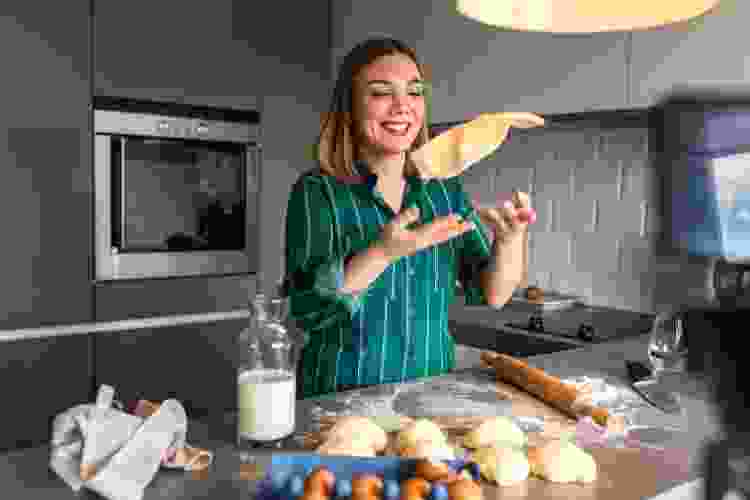 8. Culinary Culture Swap
Food is one of the most accessible ways to learn about different cultures. Getting your team to participate in a culinary show and tell of different foods that represent their heritage is a great way to learn more about each other's cultures.
Zoom Ice Breakers for Happy Hour
9. Online Mixology Classes
Virtual happy hours are all the rage these days, and live online mixology classes are the perfect way to spice up the occasion. These fully-interactive classes are unique Zoom ice breaker activities that will help colleagues bond over pro-level craft cocktail recipes, each taught by some of the best mixologists and bartenders in the industry.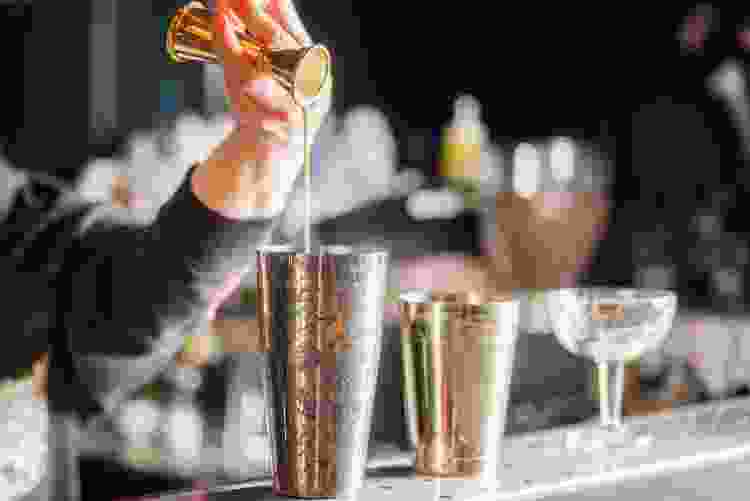 10. Virtual Wine Tasting
A virtual wine tasting is a great Zoom ice breaker for experienced wine enthusiasts and new wine drinkers alike. With world-class sommeliers and chefs at the lead, your group will get to sample wine varieties from around the world while learning about gourmet food pairings that complement each glass. No matter how knowledgeable your team is, they're guaranteed to get something out of this unique Zoom happy hour activity.
Book a Live Virtual Wine Tasting Now
Indulge in all things wine with the best chefs and sommeliers in the industry. Virtual wine tastings bring a taste of the vineyard home.
11. Virtual Whiskey Tasting
If your team is full of scotch snobs, they'll love breaking the proverbial ice in a virtual whiskey tasting. In these live classes, talented scotch stewards explain all there is to know about flavor notes, food pairings, age statements, distilling methods and more for whiskeys from around the world.
12. Online Beer Brewing Courses
The only thing better than drinking beer is making it yourself. Teach your team how with an online beer brewing course courtesy of a professional brewmaster. They'll get to learn all about choosing home brewing equipment, brewing technique, the fermentation process and bottling their very own homemade concoction.
13. Cocktail Recipe Swap
If your team members enjoy homemade cocktails, get them to choose their favorite recipe and share it with their teammates as a lighthearted Zoom ice breaker. If they have the supplies, they can make their favorite option right there and then or they can save the recipe for later.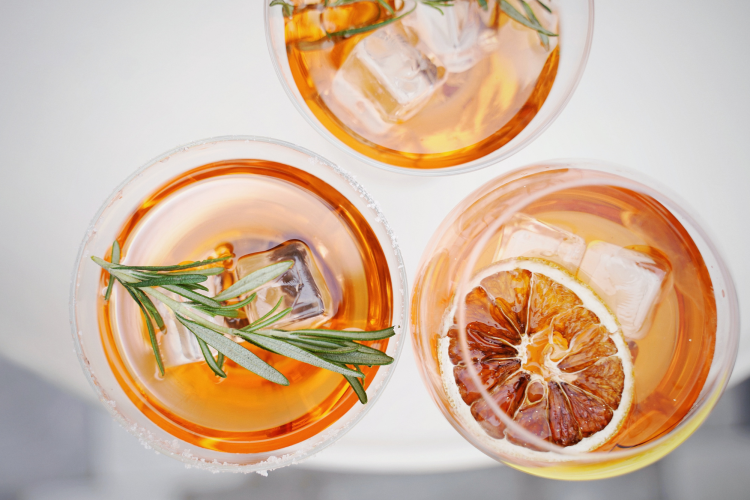 14. Spirits From Around the World Quiz
Similar to the food guessing game, this Zoom ice breaker is a chance to get to know different cultures through consumables. But this time, spirits will be the focus. Play by sharing a fact about or description of a certain spirit and getting your team to guess what it is.
15. Virtual Beer Pong
Appeal to your team's nostalgia by getting them to engage in a game of virtual beer pong as a Zoom ice breaker. This can be played many different ways, but one of the best is for each team member to set up a cup on their desk and try to throw a ball into it from a few feet away. If they miss, they have to sip.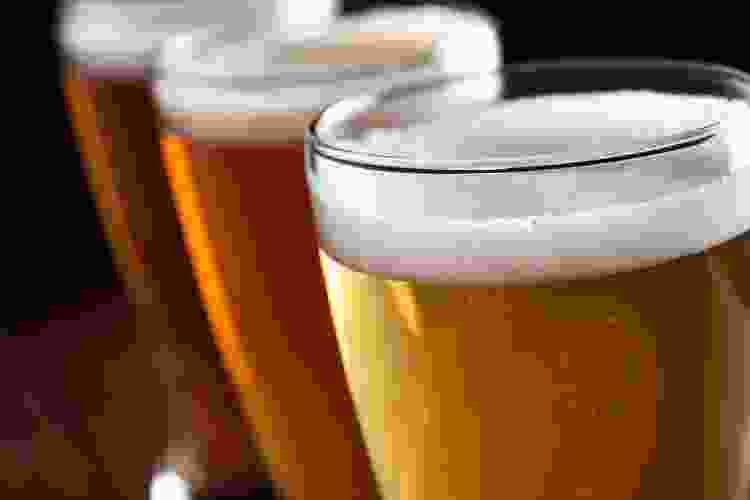 16. Drink When You Hear It
This game can be enjoyed the whole meeting long. It's played by choosing a few key terms (like "agenda" or "brainstorm") and drinking when someone says one. It's a fun spin on a classic drinking game that's perfect for casual corporate settings.
Book an Online Team Building Event
Bond with your team in top-rated online cooking classes, mixology classes, wine tastings and more.
Zoom Ice Breaker Games
17. Two Truths and a Lie
If you want to get to know your team on a deeper level, this is the ultimate way to do so. In this Zoom ice breaker, all members will come up with three statements about themselves, one of which isn't true. They will take turns saying them and getting everyone else to guess which is the lie.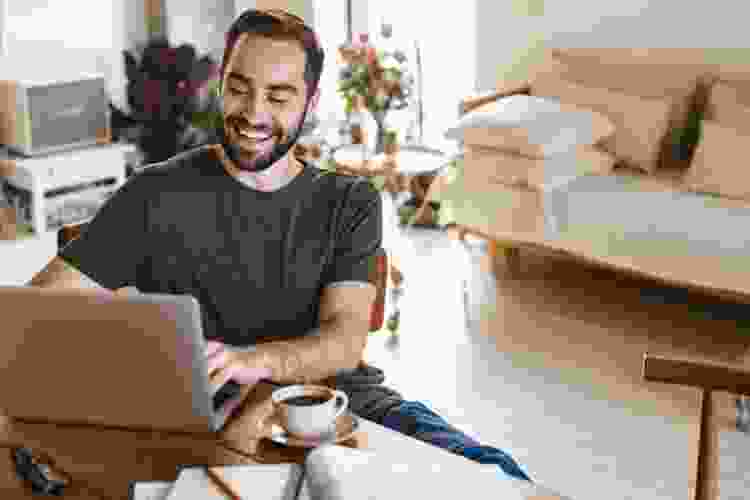 18. Pictionary
Pictionary isn't strictly limited to physical interactions. Virtual Pictionary is just as fun and effective as a Zoom ice breaker game. It works best when team members have a whiteboard or other vertical medium they can draw on so colleagues can easily guess the object as the person draws.
19. Name That Tune
A classic game of Name That Tune can be made virtual. Create a playlist of songs and have colleagues take turns competing in pairs to see who can be the first to name the song. Make things more fun by picking a specific music genre or decade.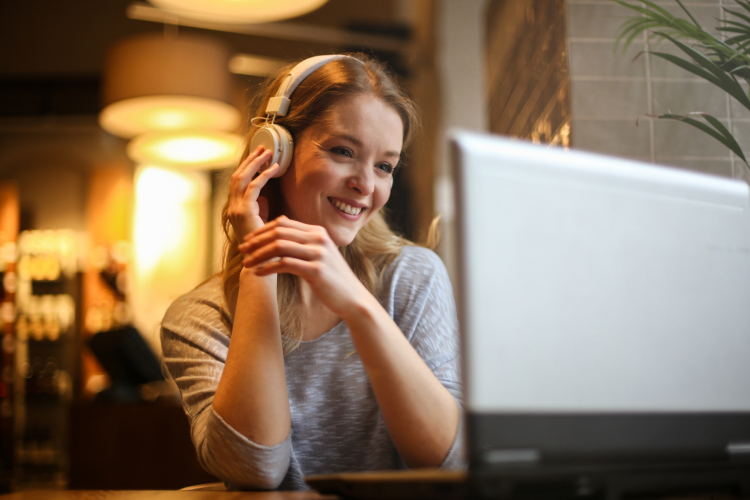 20. Scavenger Hunt
If you have a bit more time on your hands, challenge your team to a virtual scavenger hunt as a fun Zoom ice breaker. All you need to do is adapt your list to be work-from-home appropriate, with challenges such as "grab a fridge magnet," "find something yellow" or "bring back the last book you read."
21. Trivia
Who doesn't love trivia? It's an interesting and slightly challenging Zoom ice breaker your team is sure to love. Use a random trivia question generator online, or pick a person to "emcee" the event with a list of predetermined trivia questions and answers.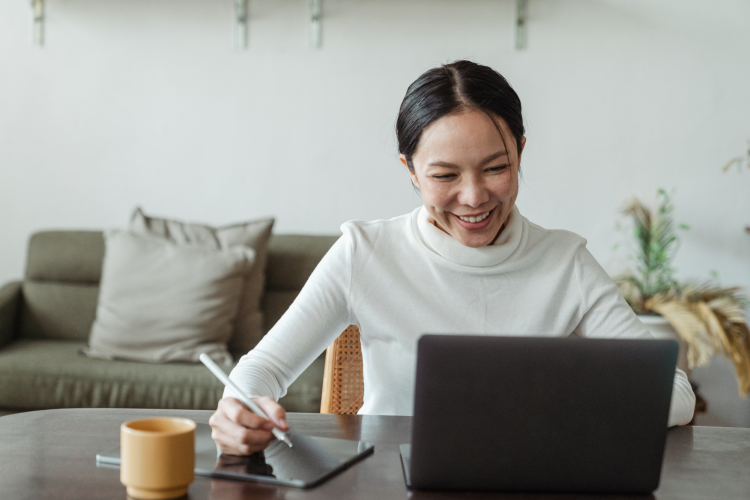 22. Bucket List
This activity is simple but very effective as a Zoom ice breaker. It's a straightforward online game for remote teams where each person in the meeting lists five bucket list items. Then, everyone compares whether any team members have any shared experiences.
23. Yes, And
This is a take on a classic improv activity. It's a version of storytelling that relays from person to person, one sentence at a time. The first person will say something like, "I was at the lake the other day" and the next person will follow with "Yes, and I saw a snake there." The following players each add to the story with "Yes, and…" until you reach the end of the group.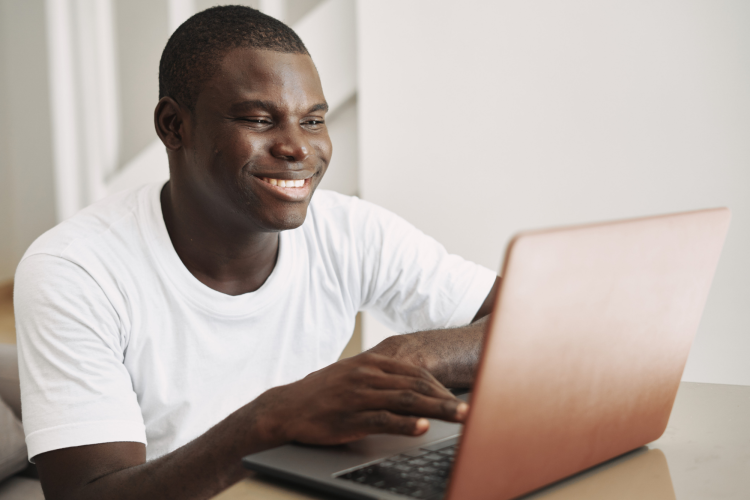 24. Alliteration Game
The alliteration game is played by choosing a letter at random and getting every person in the meeting to say a word with that letter. If it's an easy letter with lots of words, you keep going around the group until everyone runs out of ideas.
Join a Live Online Cooking Class Today
Your kitchen is now your own culinary classroom. Connect with chefs from around the world right from the comfort of home.
25. Charades
Charades can just as easily be played over Zoom as it can in person, making it the perfect virtual ice breaker. The rules are pretty straightforward — one person acts as a person, place or thing, and everyone else tries to guess who or what they are within a set timeframe.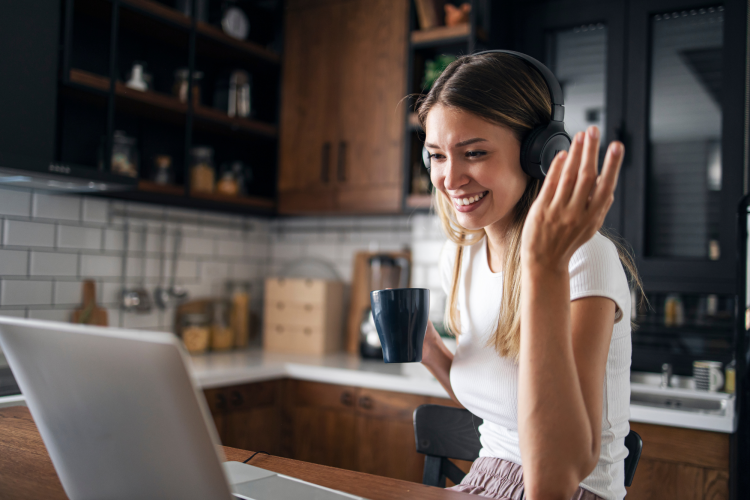 Ice Breakers for Zoom Meetings
26. Birthplace Map
Make good use of the Zoom screenshare feature by pulling up a world map and showing where each team member was born. This activity works particularly well for teams that have international offices or lots of remote workers, but it's an effective getting-to-know-you activity for any group.
27. Virtual Background Show and Tell
If your team likes to take advantage of Zoom's virtual backgrounds, encourage them to go all out with a really fun and interesting background, then ask them to share why they chose it. It's a creative Zoom ice breaker that's sure to get them out of their shell.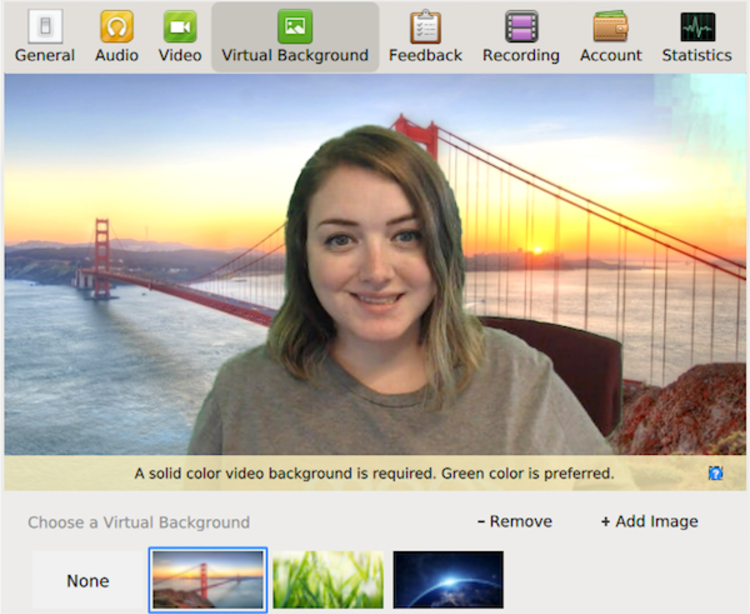 28. Greatest Accomplishment
For this Zoom ice breaker, you will get your remote team to take turns sharing their greatest accomplishments in life. Not only does this make a great ice breaker activity but will also allow you to learn more about your employee's values, strengths and passions.
29. Family and Friends Meet and Greet
If your team members have partners, children, roommates or pets, inviting them into the virtual room for the first few minutes of your meeting can make for a really interesting and informative Zoom ice breaker activity.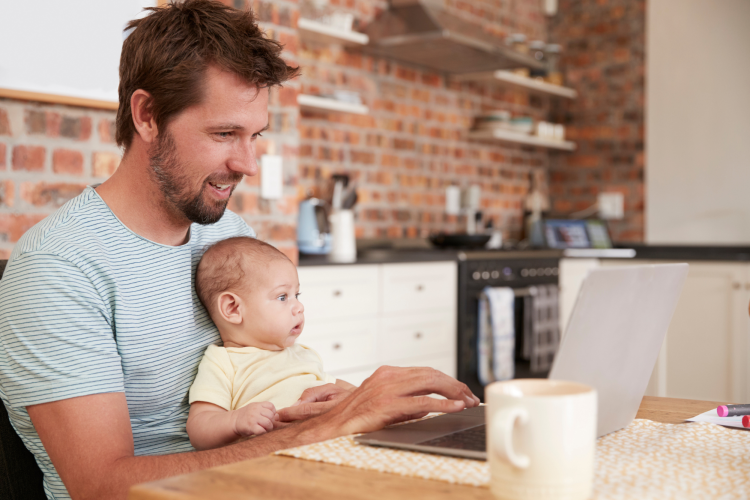 30. Highs and Lows
Highs and lows are when you share the bleakest or most disappointing point of your day as well as the most exciting. This is a nice way for team members to connect, get perspective and learn how best to support one another — especially when physically apart.
31. Share the Last Photo You Took
This Zoom ice breaker is quite personal but can be a lot of fun if your team members are willing to be vulnerable. To participate, they must share the last photo in their camera roll with the group. Whether it's a selfie, a photo of food or an accidental screenshot will share a lot about the person.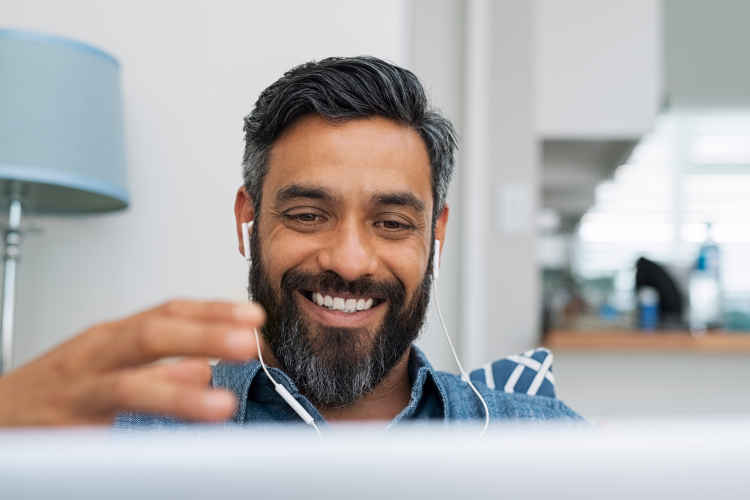 32. Most Likely To
This game is a play on the class superlatives that many were given in high school. To play, hosts will come up with a list of "most likelies" (for instance, most likely to be in a band or most likely to move to another country). Then, they'll ask team members to vote who suits each superlative most.
Book a Live Virtual Wine Tasting Now
Indulge in all things wine with the best chefs and sommeliers in the industry. Virtual wine tastings bring a taste of the vineyard home.
33. Childhood Photo Show and Tell
For this Zoom ice breaker, all team members will submit a photo of themselves as a child before the meeting. Then, at the beginning, the host will share the images and everyone will need to guess who it is. It's both a fun and funny way to warm up the room and get to know each other.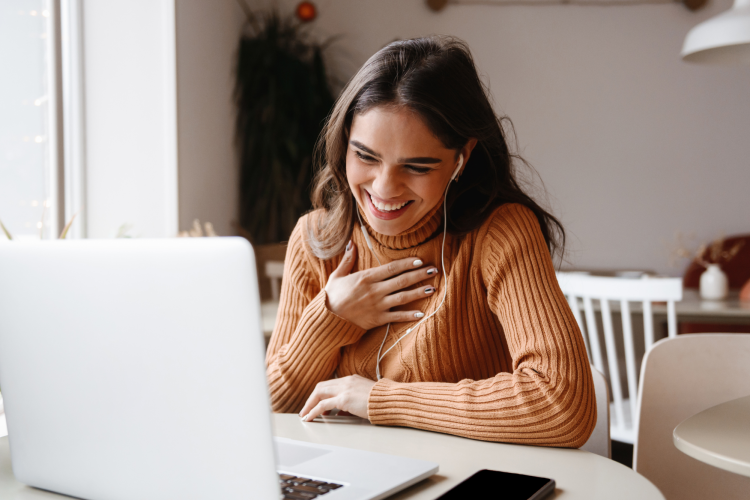 FAQs
What is a good Zoom ice breaker?
Anything that gets your team members out of their shells is a good Zoom ice breaker, but it's even better if it's something they would actually want to do rather than feel forced to. This list of fun virtual ice breakers is a great starting point!
How do you break the ice on Zoom?
On Zoom, it only takes one small gesture or activity to break the ice. Asking ice breaker questions is always a good way to get started, as Zoom ice breakers offer an opportunity to get to know your team better. Shared team building activities are also a great way to break the ice.
How do you get to know each other on Zoom?
There are plenty of getting-to-know-you activities that can help you learn more about each other virtually. From birthplace mapping to childhood photo sharing, there are lots of ice breakers on Zoom that can help you get to know your team even better.
How do I kick off a Zoom meeting?
Fun team building activities like happy hours, ice breaker games for Zoom, cooking classes or other engaging events are the best way to kick off a Zoom meeting as they will get your team into a positive and collaborative mindset.

Join 200,000+ Culinary Enthusiasts
Exclusive deals, recipes, cookbooks, and our best tips for home cooks — free and straight to your inbox. PLUS: 500 Rewards Points.
There is no denying the importance nor effectiveness of virtual team building activities for the wellbeing and success of remote teams. Whether your team is 100% remote, occasionally spends time out of the office or alternates the days they come in, virtual team building activities and Zoom ice breakers are a great way to keep them connected.
For even more team building inspiration, check out other experiences happening on Cozymeal.