21 Best Team Building Activities in St. Louis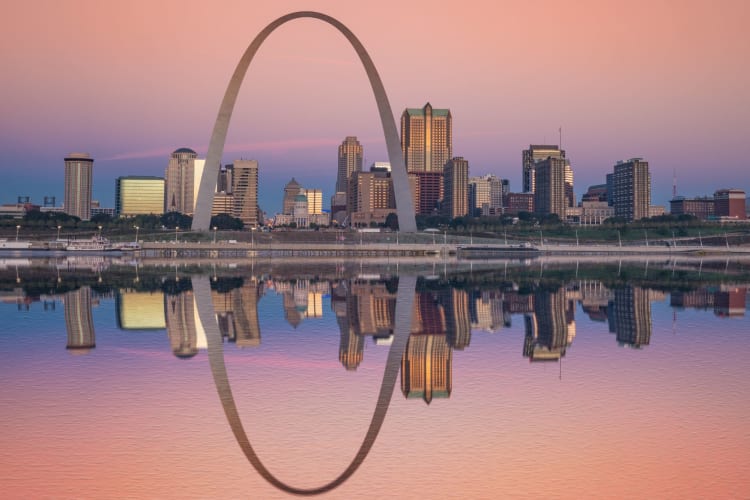 The blend of scenic Midwest landscape and vibrant big-city energy provides a delightful backdrop for memorable team building activities in St. Louis. Few locales offer an expansive range of historic and contemporary sites as well as the Gateway to the West. How many places have colossal monuments primed for climbing, pristine parks perfect for picnics and a walk with wolves, all within the same city? St. Louis is one of the few on the list!
Your team may be up for a rope adventure that gets them energized as they work their way through obstacles, but they may be equally ready for a relaxing day among greenery and modern art, contemplating the more creative aspects of life. Whatever sparks their interest, our list of team building activities in St. Louis includes a little something for everyone. Take a look for imaginative ideas that will get you headed in the right direction.
Jump to Section
---
OUR RECOMMENDATIONS
---
21 Best Team Building Activities in St. Louis
1. Culinary Team Building Activities in St. Louis
Turn your team building activities in St. Louis into something delicious with food-based experiences. You'll find more than just cooking classes on the menu. There are wine tastings to whet your crew's whistle, food tours that bring the flavor of your town to life, cooking competitions your group will devour and more. Each experience comes with a passionate leader to help you explore the savory side of life. No matter what your team's tastes, you'll find something on the list to bring them to the table.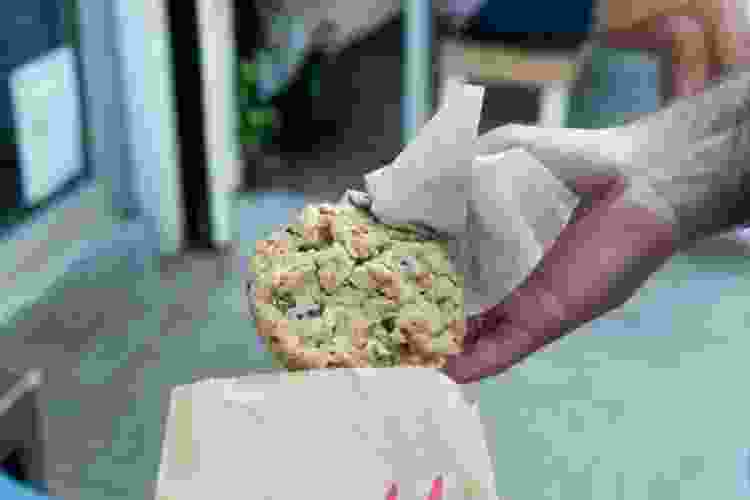 2. Grab a Gourmet Cooking Class
Expert-led cooking classes in St. Louis let your workers prepare exquisite culinary creations while learning kitchen techniques they can build on. For Italian fans, pasta making classes in St. Louis reveal the secrets of making homemade pasta and traditional toppings from scratch. If sushi sets their hearts on fire, sushi making classes in St. Louis can get them rolling in the kitchen. From delightful domestic fare to gourmet global cuisine, these courses let you cook up the hottest team building activities in St. Louis.
3. Log On for Online Culinary Team Building Activities
Remote teams can get in on the gourmet goodness with online team building activities in St. Louis. Online cooking classes take the culinary instruction virtual, while online mixology classes let cocktail lovers stir up a slew of craft beverages. And there's no better way for vino fans to discover distinctive pours than with virtual wine tastings. Wherever your workers tune in from, tempting team building activities in St. Louis are only a click away.
4. Climb the Arch
If your team has never seen the view from the top of the Arch, make it your next team building activity in St. Louis. This spectacular monument is beloved by locals and tourists, and the panoramic vista is breathtaking. It's more than just a sculptural masterpiece. It's a national park with exhibits that explain the history of the region and the engineering brilliance required to complete the Arch itself.
5. Look for Ghosts
A city this historic is brimming with spirits, which makes a ghost tour a spine-chillingly educational team building activity in St. Louis. The St. Louis Paranormal Research Society offers excursions through the streets in search of a glimpse into the supernatural. Your crew can visit some of the most auspicious sites in town and learn the history of the figures who may still haunt the darker corners.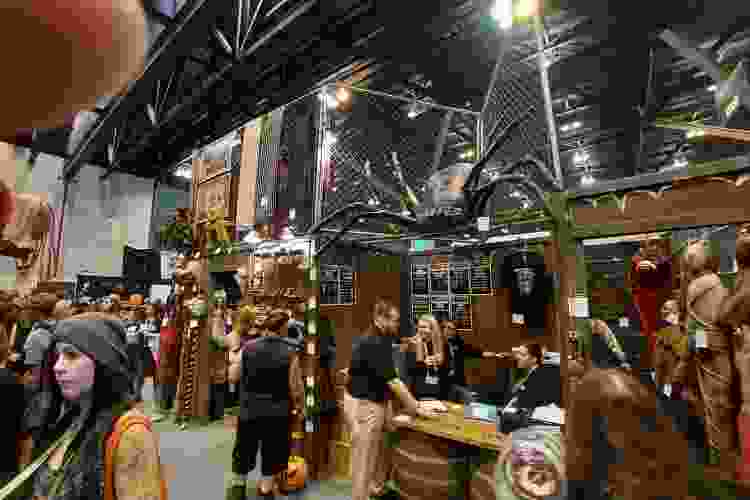 6. Participate in a Murder Mystery
No one is above suspicion in a Jest Murder Mystery dinner theater experience, a team building activity in St. Louis where murder is on the menu! Your crew becomes the cast in an uproarious tale of betrayal and felonious behavior, with a delicious buffet-style or plated dinner to enjoy as the treacherous tale unfolds. More reserved team members can sit back and enjoy the show, while the divas in the group will eat up the chance to play a key role in a diabolical dinner theater scheme.
7. Create Your Own Chocolate
Treat your workers to a trip to the chocolate shop for a team building activity in St. Louis centered around confections. Tiny B. Chocolate offers visitors the chance to get their hands dirty with chocolate making, cookie baking and activities that merge chocolate and wine into a decadent team building event in St. Louis. The focus is on Brazilian chocolate, and there are virtual, in-person and hybrid events to accommodate crews of all configurations.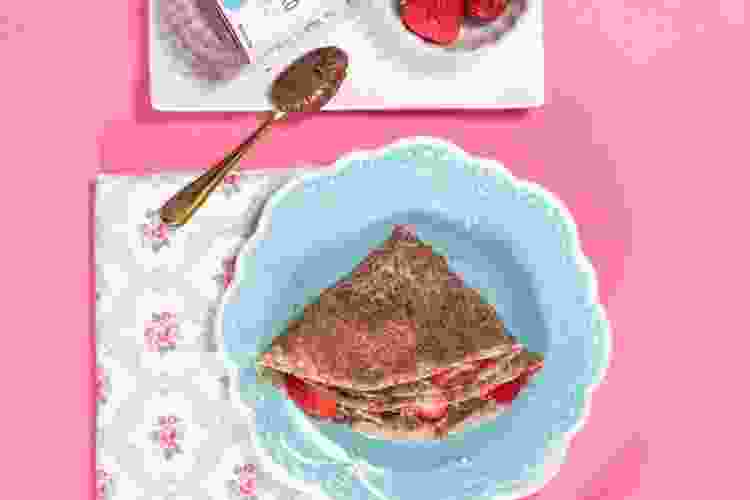 8. Ryze to the Occasion
Take your team on an elevated excursion at Ryze Urban Adventures. Tackle a four-story course with over 100 fun obstacles to conquer, or challenge your teammates to 18 holes of putting on the mini-golf links, styled like a full-sized golf course for realistic play. For a spectacular after-hours team building activity in St. Louis, try a nighttime golf outing with glowing golf balls adding a fun twist to the game.
9. Hang With the Wolf Pack
A one-of-a-kind experience at the Endangered Wolf Center brings your crew face to face with majestic wolves in a stunning and unique team building activity in St. Louis. Animal lovers will be thrilled to be in the presence of these soulful creatures, each with their own distinctive personality. Learn about the wolves' endangered species status and discover the efforts being undertaken to protect the remaining packs. Featured events like Yoga in the Woods and Howliday Howls keep the wolves at bay while allowing visitors to linger near and experience the magic.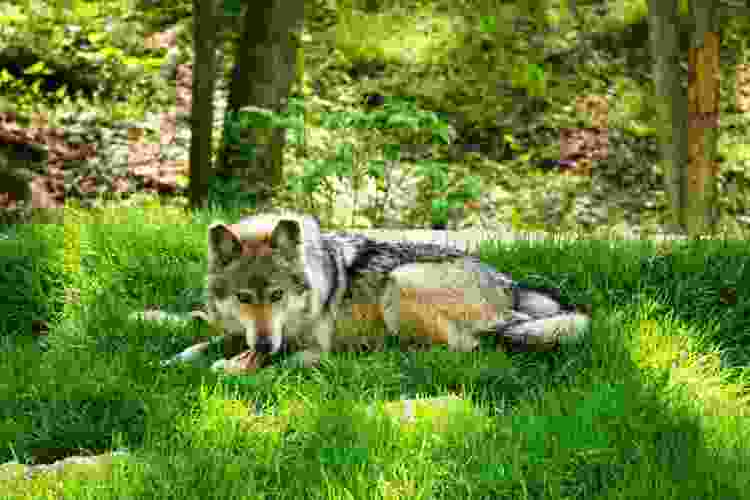 10. Picnic in the Park
Teams on a budget can enjoy a picnic as a team building activity in St. Louis that takes advantage of the city's incredible parks. Local green spots like Lafayette Park and Carondelet Park offer expansive grounds for team building activities in St. Louis that center around tranquil landscapes and relaxing gardens. Babler State Park in nearby Wildwood offers hiking and biking trails, campgrounds and picnic areas for more extensive outings. And Creve Coeur Park offers pulse-pounding ziplining adventures through Go Ape for a bonus team building event that St. Louis adrenaline addicts will adore.
11. See the Stadium
The St. Louis Cardinals play in state-of-the-art Busch Stadium. This retro-themed colossus provides a perfect locale for baseball-themed team building activities St. Louis sports fans will eat right up. Watch the home team play during the season, or plan a tour of the grounds and get a close-up view of the dugout and broadcast stadium. Tickets for these tours are a reasonable $20 per person, though groups of 14 or more can enjoy a group discount.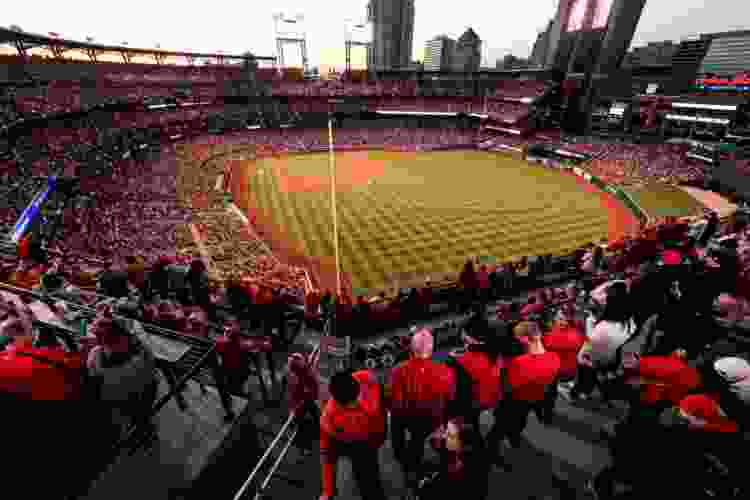 12. Make Your Escape
The timer is ticking down the minutes, putting your crew under the gun. Can they solve the puzzles and earn their escape before they run out of time? Companies like Escape the Room provide team building activities in St. Louis that challenge workers' collaboration, problem-solving skills and time management in an exhilarating way. Choose from outrageous themes like a bank heist in the Old West, a puppet theater gone berserk and a clock tower that bends time.
13. Stroll the Botanical Garden
Immerse your crew in greenery with a trip to Missouri Botanical Garden. One of the oldest botanical gardens in the U.S., this urban paradise provides an oasis for visitors while offering researchers space for studying the finer points of horticulture. Spread across expansive 79-acre grounds, visitors can explore Seiwa-en Japanese Garden with its mirror lake center, Tower Grove House with its twisting hedge maze and a Biblical-style garden containing plants mentioned throughout the Bible.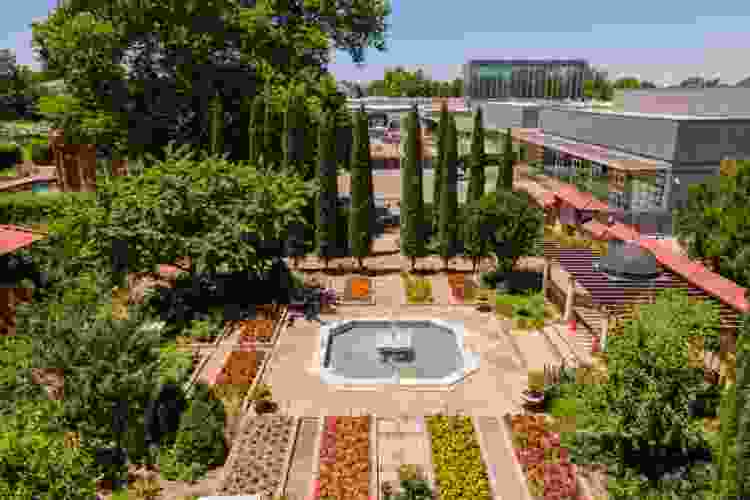 14. Cruise the Creamery
The sweet side of the city is yours to sample when you take your group to Clementine's. With imaginative flavors like Boozy Banana Rum and Chocolate Cabernet, this team building activity in St. Louis is a Missouri specialty. There are selections on the menu for vegan eaters, too. This mindful creamery aims for zero waste by serving its gourmet ice cream in old-fashioned flatware and compostable cups for guilt-free indulgence.
15. Get Saucy at Pappy's Smokehouse
Teams with a taste for traditional Midwestern dining can dig into some of the best BBQ in the city at Pappy's Smokehouse. You can enjoy dine-in or take-out, with options from a menu that includes ribs, sandwiches, sides and platters, all prepared in Pappy's fresh Memphis BBQ style. It's the type of satisfying, stick-to-your-ribs team building activity only St. Louis can provide.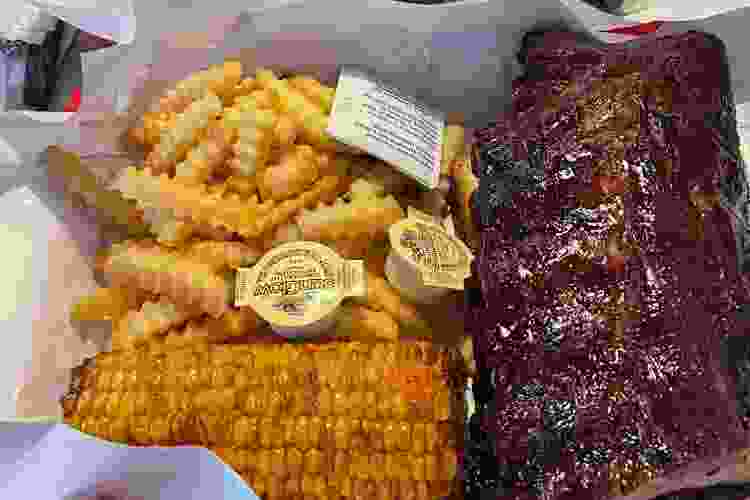 16. Become Buds at Anheuser-Busch
Visit the site of an American original with a tour of the Anheuser-Busch Budweiser plant, one of the unique team building activities that only St. Louis can offer. You'll get an inside look at the beer-making process, from the vat room to the bottling line. You can even book an experience with the world-famous Budweiser Clydesdales for a photo op!
17. Roll the Dice at the Casino
A little luck is all it takes to break big with a trip to River City Casino. This glimmering tower tops the high-rolling team building activity in St. Louis, with a list of fine dining experiences, a full-service casino with Las Vegas-level gaming, entertainment venues and a view of the Mississippi River that no one can beat. Your team can settle in for an afternoon or evening of luxury-level fun and try their luck at the tables.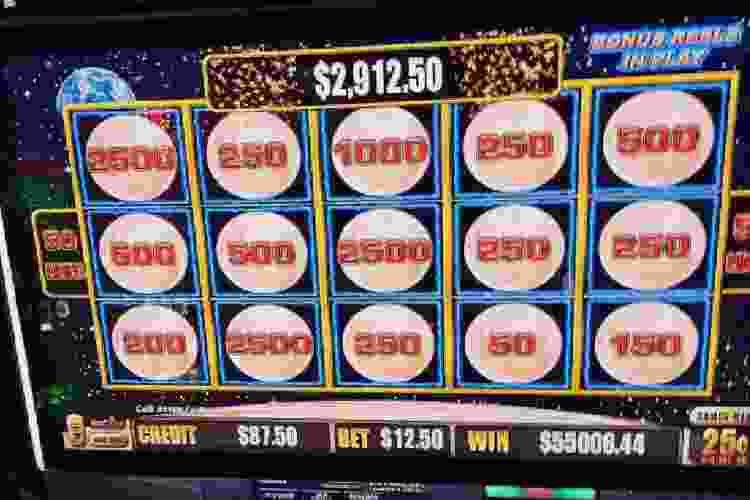 18. Ride a Smooth Segway
For a team building activity in St. Louis that gets your crew rolling, hop on these futuristic people movers and get a new view of the city! Zero G provides cruises through Forest Park and other exciting sites around the city. Even if you're familiar with the territory, seeing it all from a Segway adds a layer of fun and excitement that refreshes your vision.
19. Citygarden Sculpture Park
If your crew is up for a team building activity in St. Louis that brings fine art to the great outdoors, add Citygarden Sculpture Park to your list. This open-air art space contains one of the most spectacular outdoor collections in Missouri. Twenty-five sculptures by 23 world-renowned artists occupy lush gardens and feature modern design elements for a breathtaking gallery that seamlessly blends nature and art.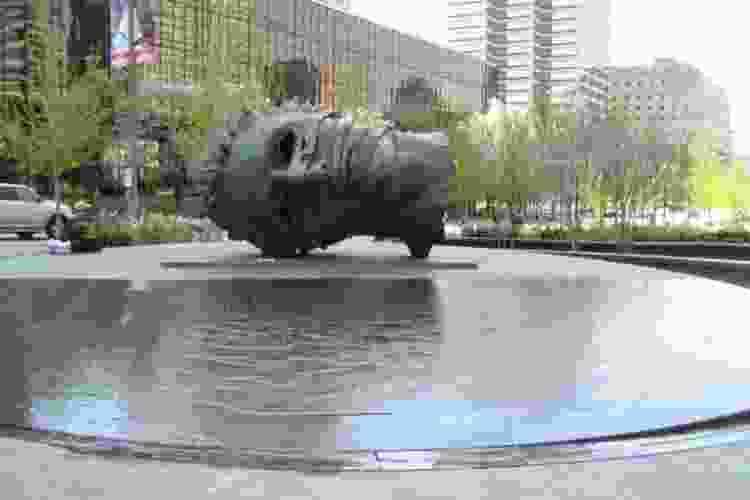 20. Play Laser Tag
A 21st-century shoot-em-up that uses sly strategy and sharp wit, The Edge puts your gang into the largest laser tag arena in the U.S. Your crew can hang tight as a team or break into smaller groups for some friendly competition. With more than 14,000 square feet of multi-level action, there's enough adrenaline-raising excitement for everyone to enjoy.
21. World Chess Hall of Fame
Chess lovers will be dazzled when the World Chess Hall of Fame enters the game of team building activities in St. Louis. Its strategic museum of exhibits celebrates the world of chess as expressed through art, music and media. Exhibitions have included artful chess sets from around the world, explorations of chess prodigies through the ages and even chess-inspired fashions.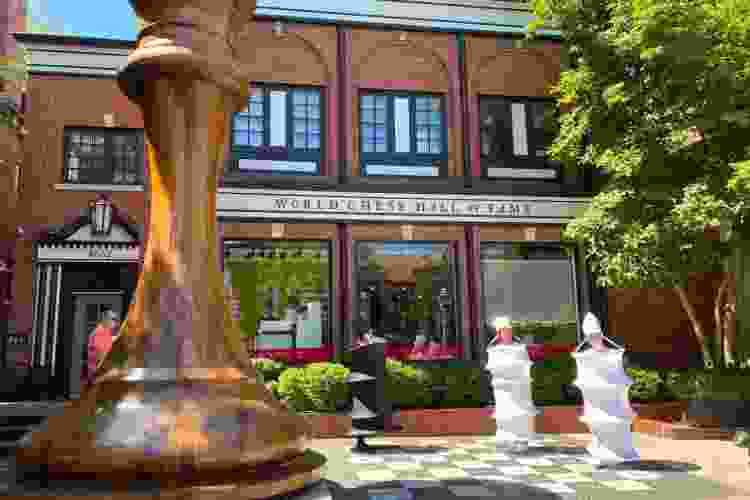 Team Building Benefits All Teams
No matter the size or configuration of your team, your workers are bound to benefit from engaging in team building activities. According to UC Berkeley, team building is a necessary tool for creating a cohesive group. With limited time during the work week for deeper interpersonal employee engagement, it can be difficult for teammates to interact in ways that build truer connections. Team building allows workers to come face to face in settings where they feel relaxed and can explore their commonalities to create meaningful relationships with one another. This applies as much to a team of three as it does to a team of 30.
Team building activities don't have to be complicated to be effective and beneficial. An afternoon away from the workspace with teammates focused on one another rather than their day-to-day functions is enough to help make a team better connected and boost morale in a much-needed way.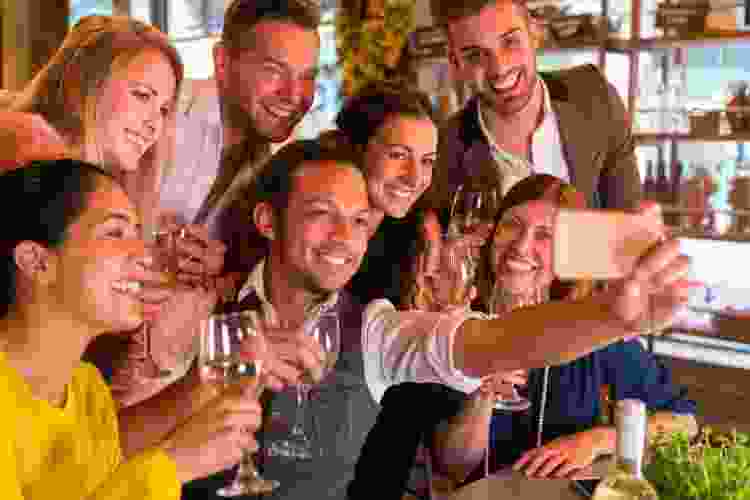 Team Building Will Help Business Grow
Your team isn't the only group that benefits from team building; the company also receives a vital boost in productivity and creativity and becomes supercharged for success. Teammates who understand and feel connected to each other become better communicators and experience a greater degree of trust. This can be a great advantage for turning your business into a smooth-running operation where everyone feels valued and understands the contribution they make. Leaders emerge, goals are achieved and the crew sees their efforts pay off as your organization thrives.
Think of team building as an investment in your workers. The time and money spent on engaging activities will yield returns in productivity and employee retention while building a more enriching work culture for your organization. With a team of employees who feel connected not only to one another but also to the company they work for, you can expand the mission of your business and reap even greater rewards for everyone, including the organization itself.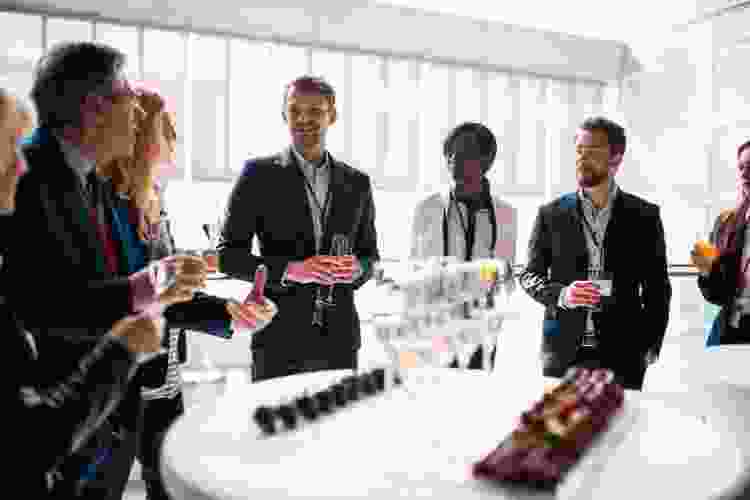 Benefits of Team Building
There's an enticing list of benefits that team building can provide, for your team and your company. These include:
Boosted morale
Increased productivity
Improved communication
Better work culture
Meaningful connections among teammates
More effective leadership
Making employees feel valued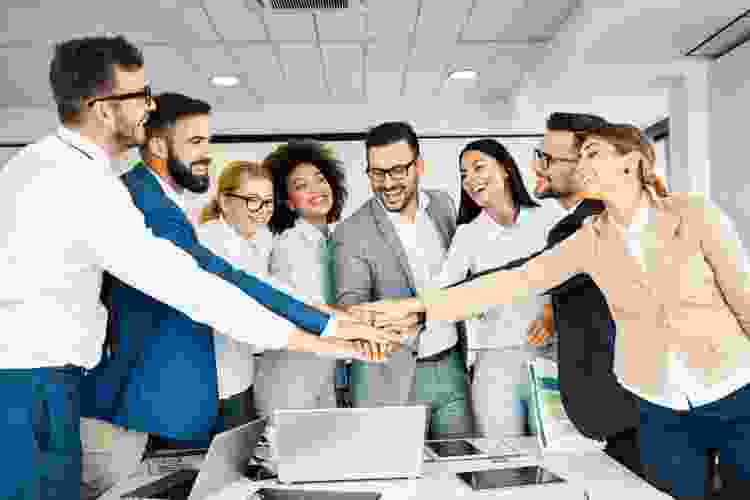 Join 200,000+ Culinary Enthusiasts
Exclusive deals, recipes, cookbooks, and our best tips for home cooks — free and straight to your inbox. PLUS: 500 Rewards Points.
With so many fun and rewarding team building activities in St. Louis, you may find it challenging to know where to begin. Check in with the team when choosing and let them weigh in on their preference. Not only will it help you discover their tastes, but it will also help them feel a sense of agency when it comes to selecting team building activities in St. Louis that will be most enjoyable and beneficial for everyone.
For even more team building activities in St. Louis and beyond, check out other experiences happening on Cozymeal.
Team Building in More Cities Near You
For even more great team building inspiration in cities near you and around the U.S., check out our comprehensive guides: