23 Best Team Building Activities in Chicago for 2022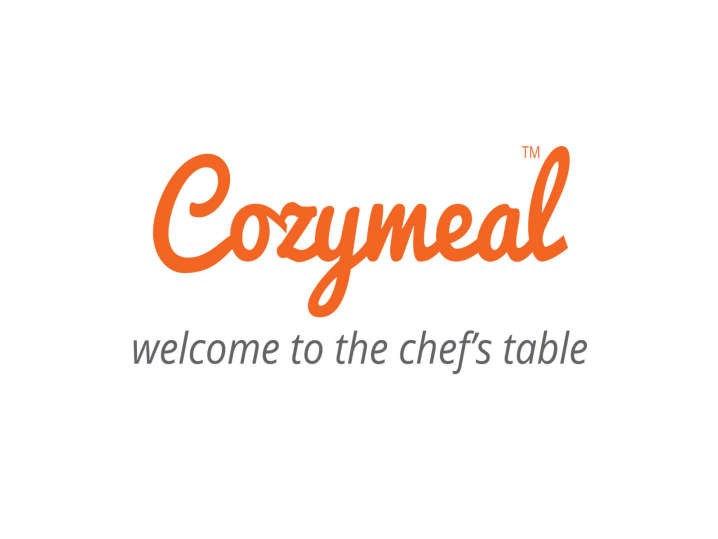 It's no secret that team building activities are crucial to a happy and productive workforce. In an era where the average person only stays with an employer for 4.1 years, according to the U.S. Bureau of Labor Statistics, team building activities are more important than ever.
If you are a business owner in the Chicago area, you have surely considered the importance of team building. But if not, there's no better time to start. When choosing any sort of team building event in Chicago, it's crucial to consider what your employees will enjoy most. After all, it's just as much for them as it is for you.
If you're having trouble deciding on a collaborative activity for your staff, our guide to team building activities in Chicago might spark your interest.
Jump to Section
Find Team Building Activities in Chicago

Treat your team to Chicago's very best cooking classes, food tours, private chefs and more

Book Now
Fun Group Activities & Corporate Outings in Chicago
1. Team Building Activities on Cozymeal
Team building activities in Chicago range from chef-led cooking classes to food tours and more, providing unique ways to bond with your team. These fun, all-inclusive activities center around a universally loved topic — fantastic food. Colleagues will get the chance to strengthen their relationships, improve their communication skills and brush up on their creative thinking while working together in the kitchen or enjoying a shared meal. Plus, it's a terrific chance to get out of the office and enjoy yourself!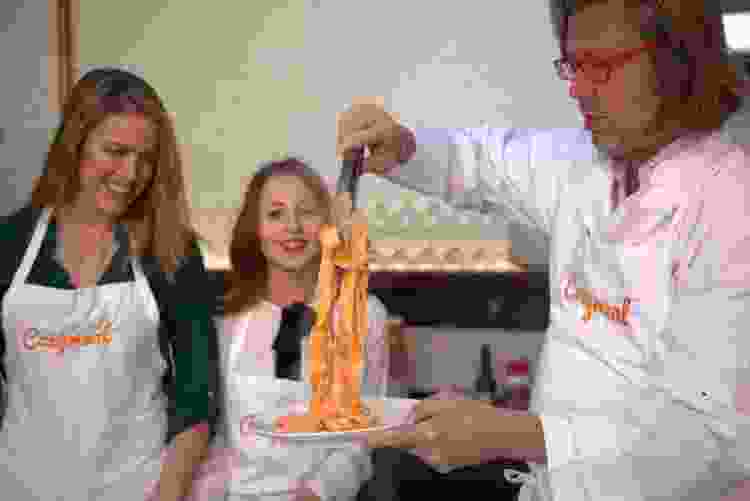 2. Hands-On Cooking Classes
Chicago is a bustling city with a robust food scene, which means there's excellent, authentic cuisine from all over the world just waiting to be enjoyed. If you want to experience the very best Windy City food, why not make it yourselves? Enroll the group in one of many hands-on cooking classes in Chicago, which cover a wide range of cuisines. A fun treat for staff (and a great way to celebrate Employee Appreciation Day), there's something for every appetite and ability, whether the group wants to learn how to roll stunning sushi or perfect their homemade pasta.
3. Online Culinary Team Building Activities
If team building near Chicago isn't a great option for remote staff, there's an option: Use interactive online team building activities to include your telecommuters in the fun! These live, entirely virtual events can be attended from any computer or smart device, making them ideal for remote employees or those who are unable to meet in person. Online cooking classes will teach you new culinary skills at the lead of world-renowned chefs, online mixology classes will help you create gourmet craft cocktails and online coffee classes can brighten up your mornings with café-quality brews. Long-distance teams can also engage through online tastings; virtual whiskey tastings and virtual wine tastings add a fun twist to the usual office happy hour.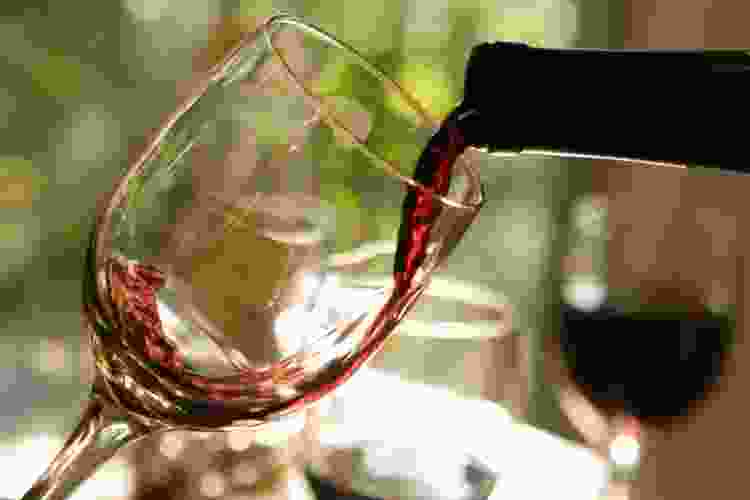 4. Spider Web
Stick two stakes in the ground about six feet apart and lace rope back and forth between them to create what looks like a geometric spider web. Once complete, employees will need to take turns getting colleagues over, under or through the web without touching the rope.
Book an Online Team Building Event

Bond with your team in top-rated online cooking classes, mixology classes, coffee classes, wine and whiskey tastings, and more.

Book Now
5. High Ropes Course
Getting out of the office is always a great gift for employees. Teach them the values of risk-taking, trust, courage and collaboration by taking them to a high ropes course. There are several that make for great fun group activities in Chicago — such as Go Ape! — that offer team building and group courses.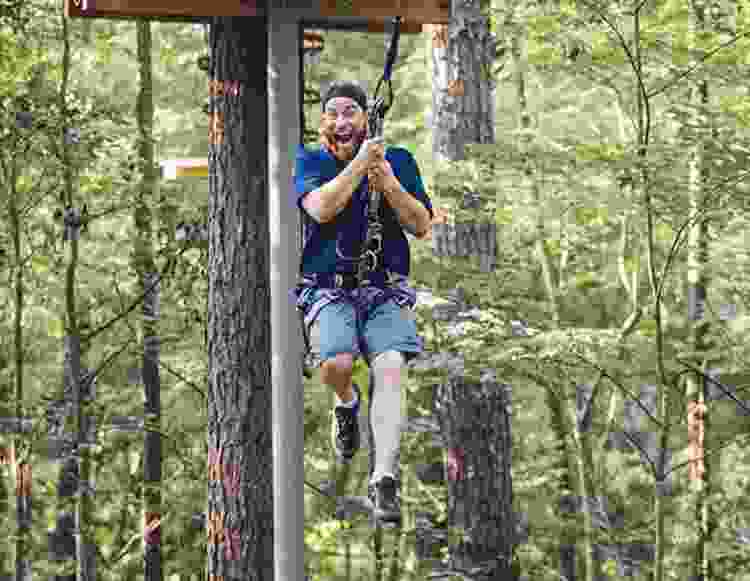 6. Hidden Secret Hot Potato
If you have a few new employees on the team, hot potato makes a great ice breaker activity. To play, everyone sits in a circle and passes a potato (or another object) around the circle while music plays in the background. When the music stops, the person holding the potato must reveal an interesting fact about themselves that their coworkers would not know.
7. Music Video Production
Get your team to channel their inner pop star! Split everyone into groups and have them film their own music videos. This is a great activity for any sort of company, but especially appropriate for creative fields. At the end of the day, get everyone to screen their videos and vote on their favorite.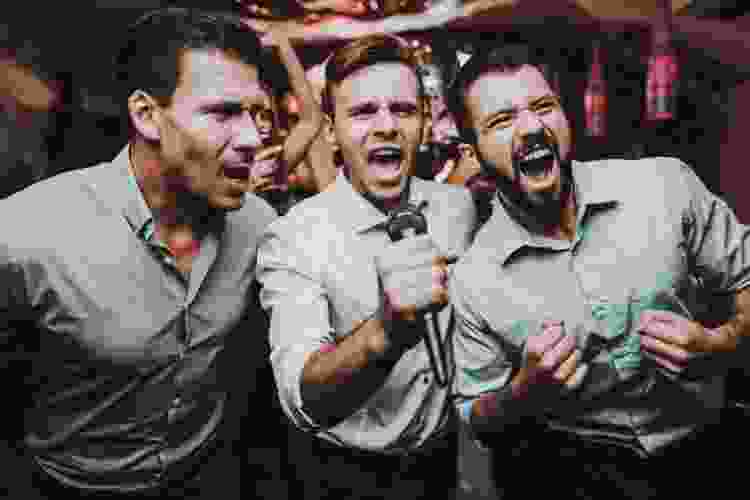 8. What's My Name Game
This game is not just useful for socializing but also brain teasing. There are no limits on the number of players, so it's suitable for teams of all sizes. Everyone is assigned a nametag with the name of a celebrity, which they will stick on their forehead. (Make sure no one looks at their tag before putting it on!) People will then walk around the room asking each other yes or no questions about their persona with the goal of being the first to guess their identity correctly.
9. Company Jeopardy
Put your employees to the test by hosting your very own game of workplace Jeopardy. A fun game to play for a work anniversary, you'll keep them on their toes by asking them a combination of classic trivia questions and questions specific to your company or industry.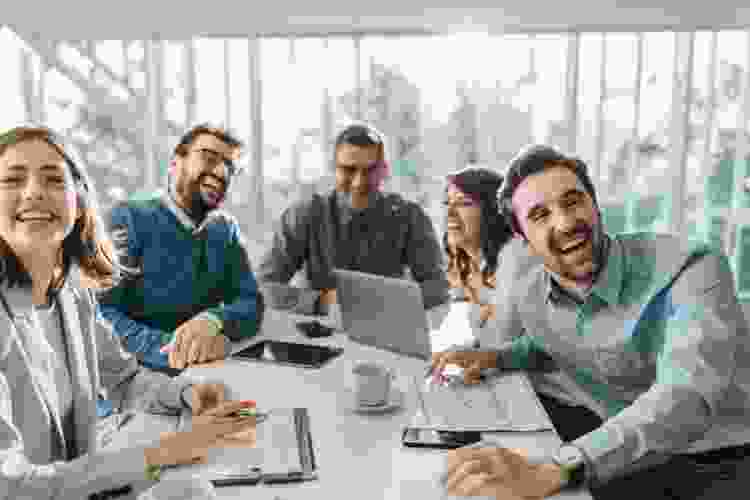 10. Two Truths and a Lie
This is a fun and interesting game that doesn't take much time, perfect for when you only have a few hours to devote to your team building session. If you're not familiar, the premise is pretty simple. Everyone comes up with three statements about themselves: two true and one faux. Then, employees get to see how well they know each other by guessing which is false.
Book a Chicago Food Tour Now

Explore Chicago's best bites, esteemed eateries and hidden gems with a top-rated local guide.

Book Now
11. Laser Tag
Laser tag isn't just for kids. It's a super fun means of employee bonding and collaboration for people of all ages, and there are several places to go for team building in the Chicago area. It's also a subtle but effective way to keep your team physically active, which is also beneficial for workplace wellness and attentiveness. Plan a group outing and let the fun begin!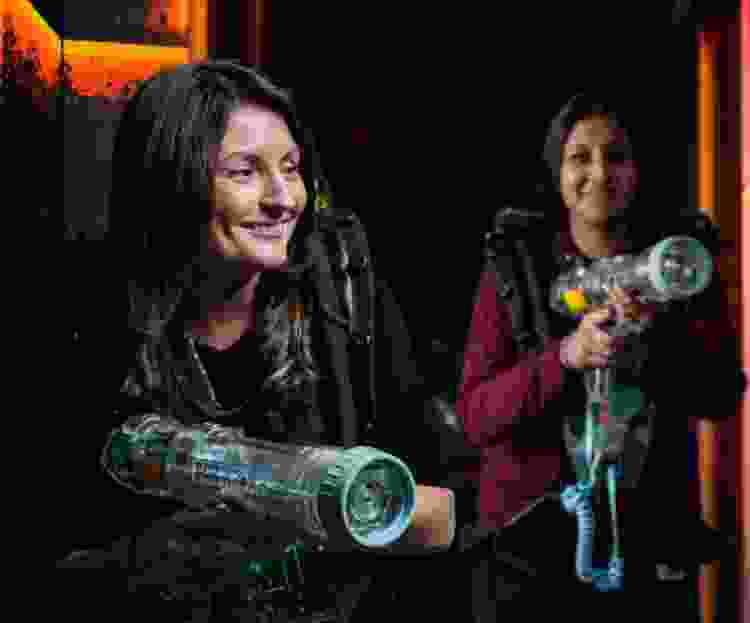 12. Improv Workshops
It takes guts and quick-thinking skills to practice improv, which really highlights the benefits of teamwork. It also requires those improvising together to have a good group dynamic in order to anticipate what their peers are going to do or say before they do it. To boost these characteristics in your team, consider booking them into a guided improv workshop.
13. Vision Boards
There's something to be said for manifestation. Sometimes, laying all your goals and dreams out in front of you is the best way to visualize how to turn them into a reality. Create vision boards with your team that blend both personal and professional goals to both understand them better and help them understand their own desires.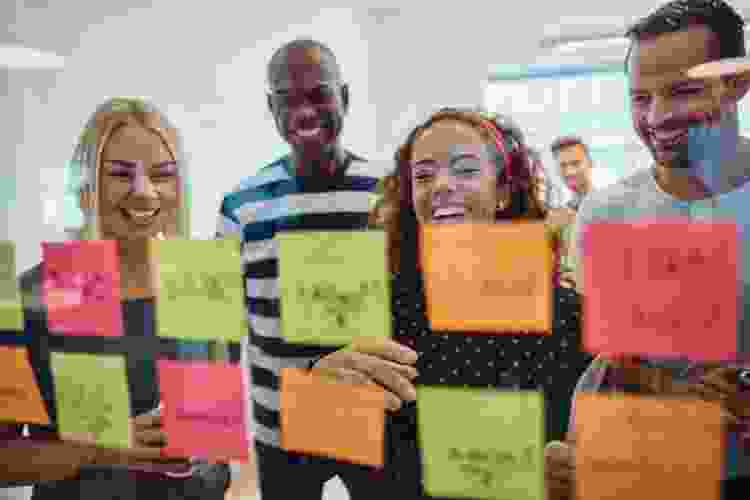 14. Three-Legged Race
Teach your employees how to navigate a project without overlooking the needs of others involved by getting them to participate in three-legged races. After the race, get teammates to give each other notes about how they could have been a better partner (listening more, slowing down, etc.) and what they did well.
15. Go-Kart Racing
If you lead a team that loves an adrenaline rush, satisfy that desire by taking them to a go-kart course like K1 Speed, where they can race one another either alone or in pairs. This activity is tons of fun, and there are many go-kart courses to choose from for fun team building near Chicago.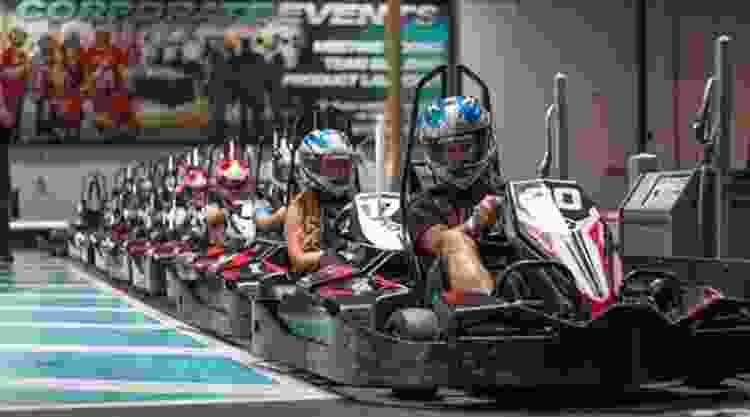 16. Drinking and Painting Class
You don't need to be a professional artist to enjoy a painting activity with a paint and sip studio, which have become wildly popular over the past few years. Gathering your employees to sip wine as they're lead in a guided painting class is a fun activity they're sure to love.
Find Team Building Activities in Chicago

Treat your team to Chicago's very best cooking classes, food tours, private chefs and more

Book Now
17. Sporting Event
From baseball to basketball to football to hockey to soccer, Chicago is a great city for sports. Take your employees to one of the city's many major or minor league sporting events to help celebrate that culture and encourage social interaction amongst your team as they watch the way other teams interact.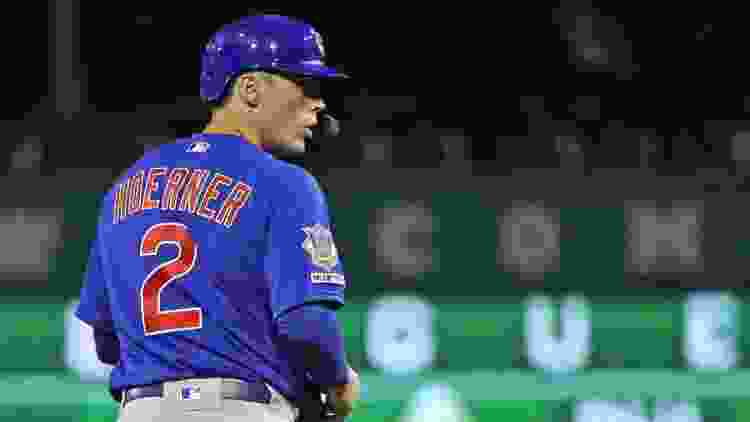 18. Back-to-Back Drawing
For this artistic activity, teams are split into pairs. They will sit back-to-back and each be given an image that they will need to instruct the other person how to draw. But here's the catch: neither person can explicitly say what the shapes or objects are. At the end, they will compare drawings to see which is closer to the original image.
19. Trip to the Museum
Museums are great for groups, and Chicago has got plenty — like the Art Institute Chicago. Taking your employees to one of the city's many art, science or history museums for the day is a corporate activity that's educational but also interactive enough to keep your team entertained.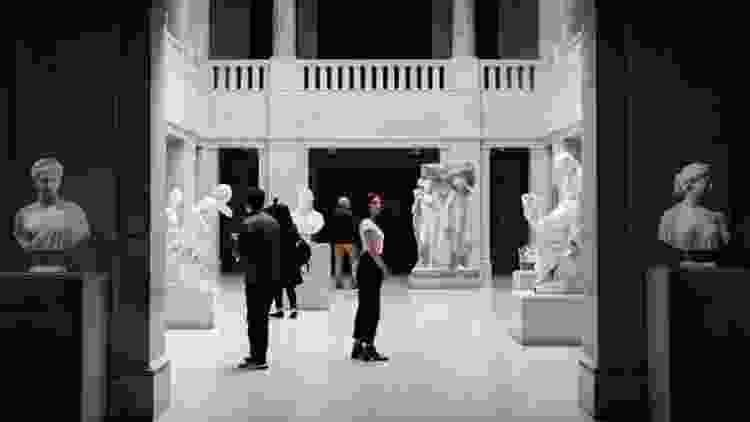 20. Lego Building Competition
Get your employees to tap into their childlike side by grouping into teams and constructing lego statues, buildings or other structures. Once everyone's done, they can present them to the group. Finish by giving out prizes in categories such as the tallest, most ornate or most realistic structure.
21. Volunteering at a Soup Kitchen
Give back to your community by volunteering at one of Chicago's many soup kitchens or food banks with your team. Activities such as this not only provide a bonding activity but have also been proven to boost confidence, self-esteem and feelings of wellbeing.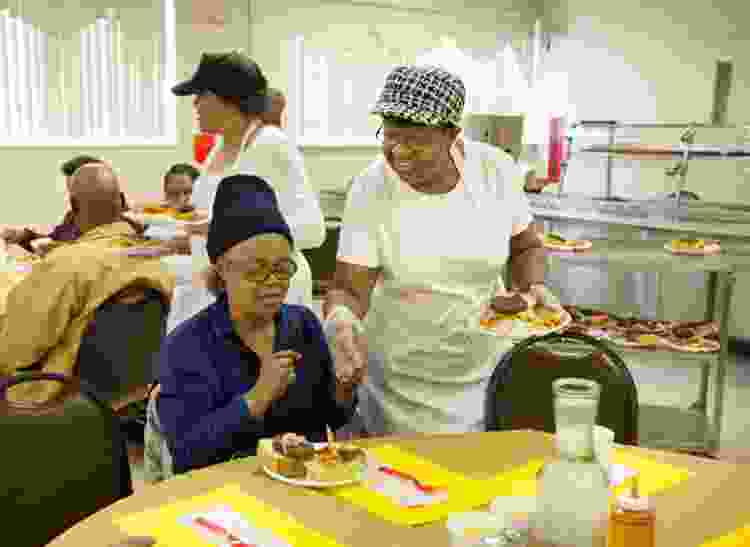 22. Water Balloon Toss
See how well your employees can focus and follow directions by pairing them up for a water balloon toss, where two people will take turns passing a filled balloon back and forth as they move further and further apart. The last team to get wet is the winner!
23. Murder Mystery Dinner
Reenact the game of Clue in real life by hosting a Dinner Detective murder mystery with your team. You can either hire a professional to set up the event for you or do it yourself by assigning each guest a character and setting up clues that will guide them through the night. There are plenty of in-depth murder mystery party guides available online.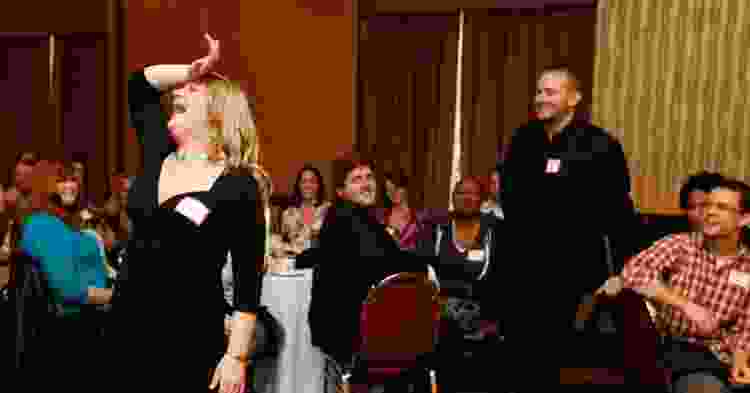 Book an Online Team Building Event

Bond with your team in top-rated online cooking classes, mixology classes, coffee classes, wine and whiskey tastings, and more.

Book Now
Does Your Team Really Need Team Building?
The answer to this question is a resounding "Yes!" Whether you are a small start-up, a longstanding corporation or something in between, you should not overlook the importance of hosting a team building game, workshop or other activity for your staff. Team building activities offer a number of valuable workplace benefits, including:
Team building is a highly effective way to help boost employee engagement and connection with the company. Corporate team building events are also a great way to get to know your employees outside of the office and help them get to know each other. Even remote teams benefit from virtual team building activities the whole group can do together.
Every office — whether virtual or on-site — needs team building. When colleagues get together for a team building event, they get to partake in an activity that encourages creative thinking, boosts morale, improves problem-solving skills, fosters collaboration and betters communication. These are qualities that all companies can benefit from, for teams of any size.
If there's any doubt left as to how crucial team building is for workplace success, just remember: Forbes calls team building "the most important investment you'll ever make."
For even more team building inspiration, check out other experiences happening on Cozymeal.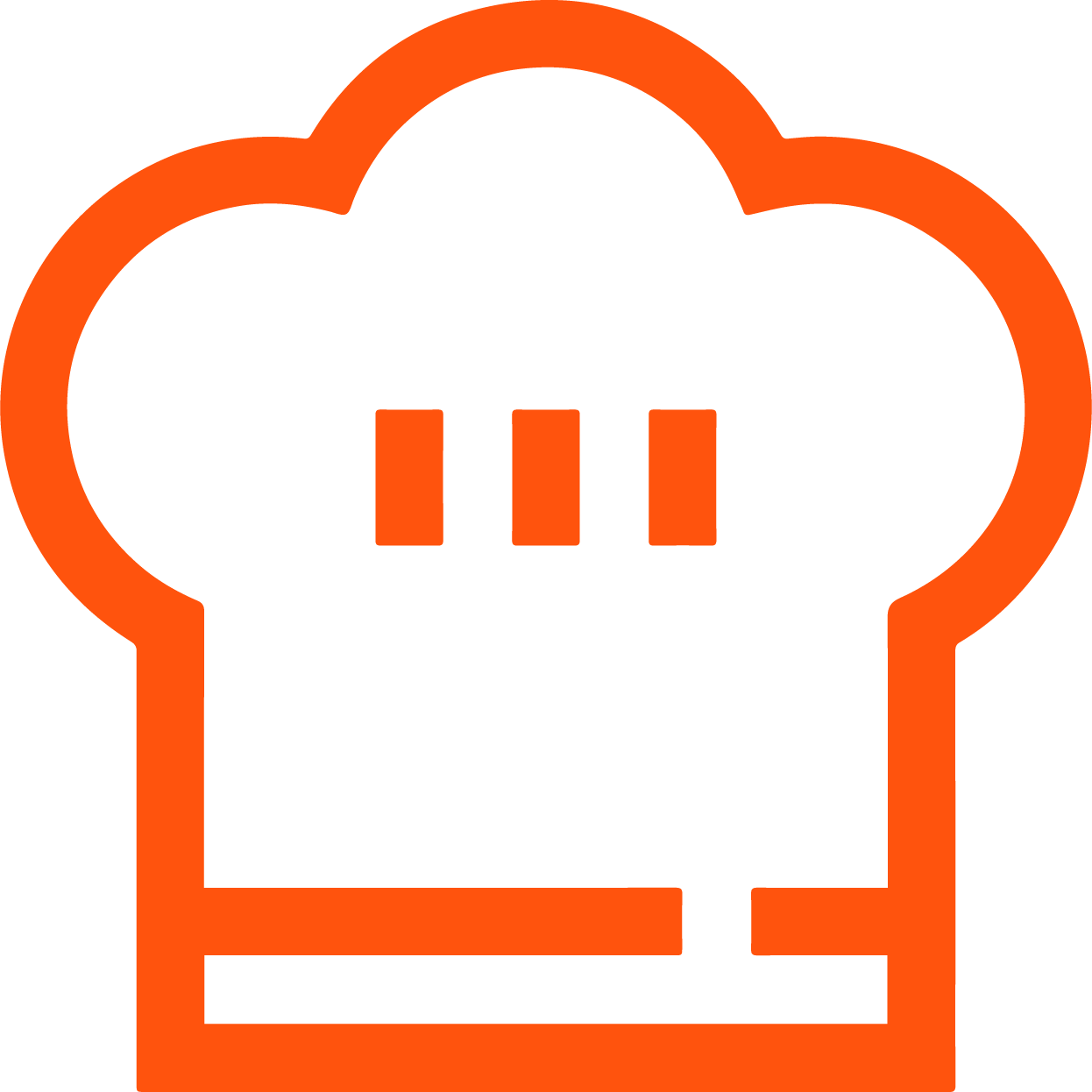 Join 200,000+ Culinary Enthusiasts
Exclusive deals, recipes, cookbooks, and our best tips for home cooks — free and straight to your inbox. PLUS: 500 Rewards Points.
Team Building in More Cities Near You
For even more great team building inspiration in cities near you and around the U.S., check out our comprehensive guides: