20 Best Team Building Activities in Milwaukee for 2023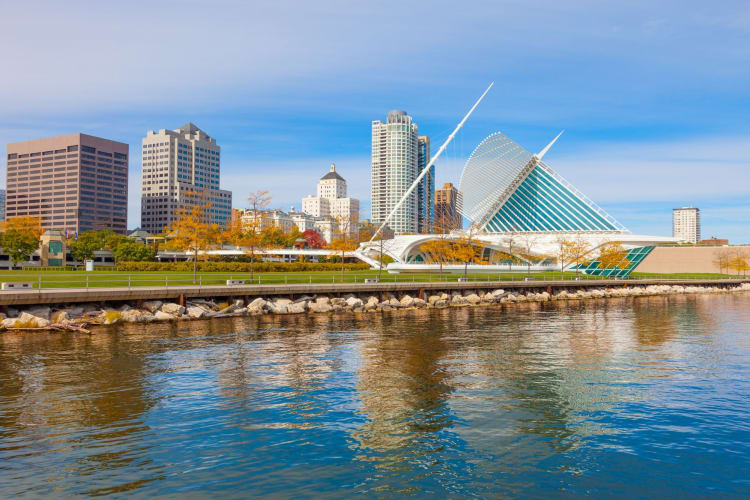 Milwaukee is known for its breweries, but the city has a lot more to offer, especially in terms of team building activities for Milwaukee companies. With a tempting restaurant scene and a plethora of options for making memories on both land and water, you'll be feeling inspired to get out of the office and forge strong connections with your employees right away.
From great food and beer, to sports events and beautiful parks and trails, there are tons of team building activities in Milwaukee that will keep your crew entertained and engaged. Read on to discover must-see sites, delicious eats and a variety of fun bonding activities to enjoy with your squad in Milwaukee.
Jump to Section
---
OUR RECOMMENDATIONS
---
20 Best Team Building Activities in Milwaukee
1. Culinary Team Building Activities in Milwaukee
Your team is diverse, but one thing that can unite everyone is good food! Culinary team building activities in Milwaukee range from cooking classes to food tours to private chefs. All experiences are led by expert chefs, local guides or industry experts who know how to put together engaging (and tasty) team building activities that Milwaukee crews will savor and delight in.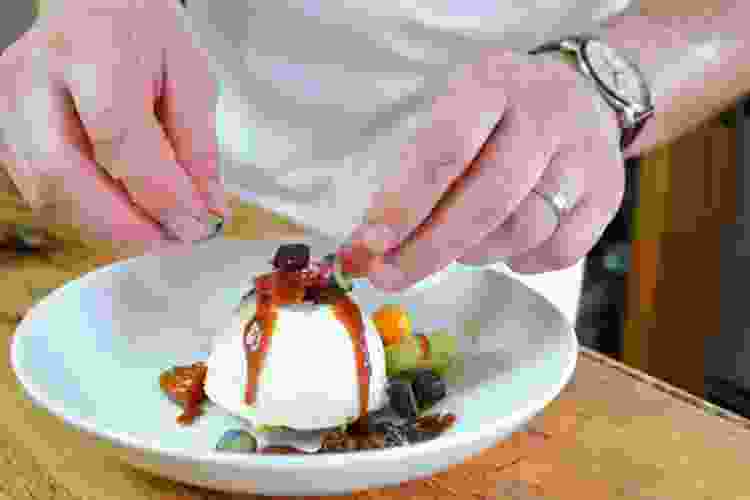 2. Cooking Classes in Milwaukee
Learning a new culinary skill together is the perfect team building activity in Milwaukee to connect with co-workers while collaborating to reach a tangible and delicious goal. Check out the long list of cooking classes in Milwaukee and try something fun and new! Your team will get to use their hands and their brains to creatively problem solve and artfully craft delicious meals, from scratch-made pasta to freshly rolled sushi and everything in between.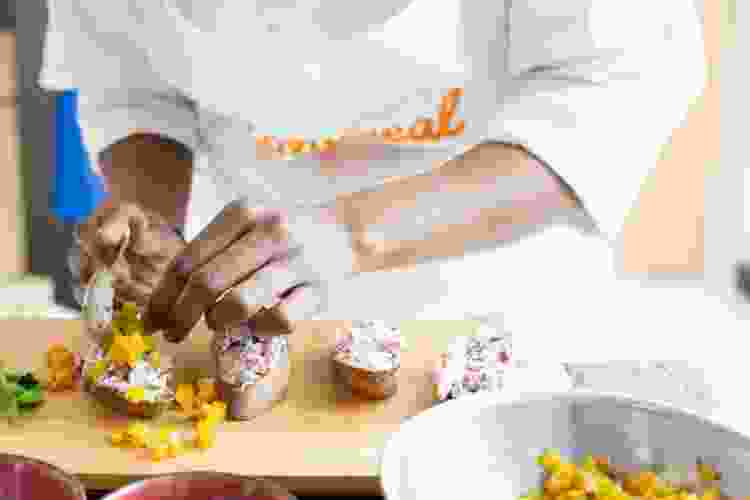 3. Online Culinary Team Building Activities
Let the fun come to you with virtual options for team building activities in Milwaukee and beyond. There are a number of online team building activities that let your team grow and connect from wherever they may be. With online cooking classes, your team can learn some new kitchen skills from the comfort of their home. Online mixology classes and virtual wine tastings are also great options for an informative and enjoyable experience that everyone can enjoy.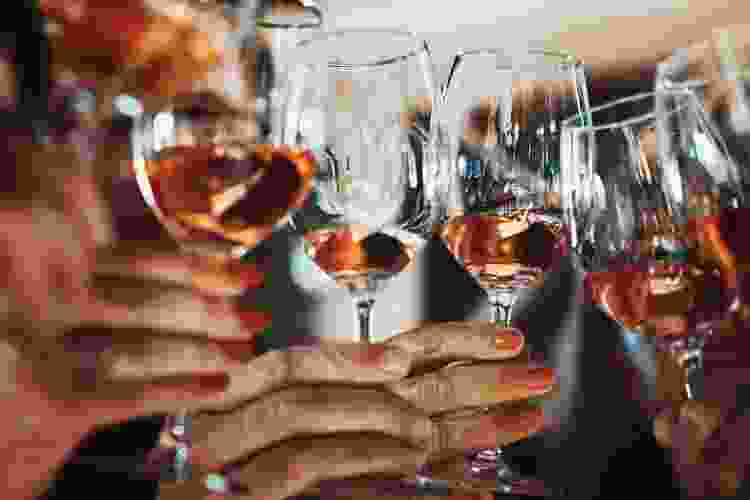 4. Food Tours in Milwaukee
Experience one of the United States' best emerging food scenes with food tours in Milwaukee. Your group will get to visit local landmarks while sampling the best bites this vibrant Midwestern city has to offer. While your team is out and about bonding, they just might find their new favorite café, lunch spot or neighborhood bar!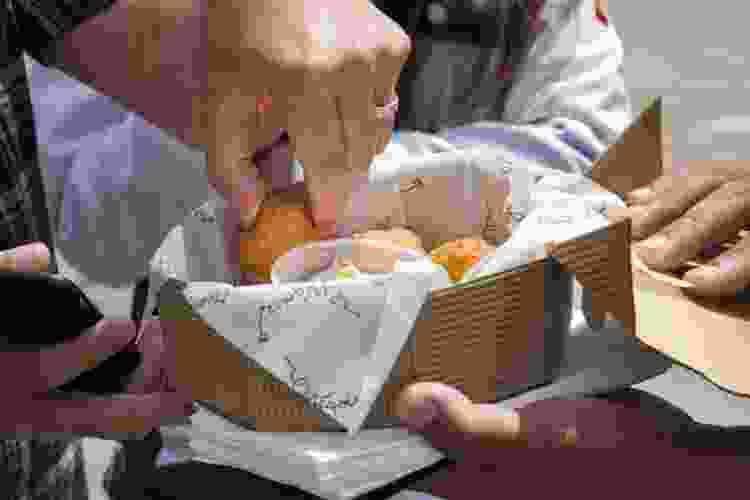 5. Ride on the Milwaukee Pedal Tavern
For a team building activity that Milwaukee beer fans will especially enjoy, book an event with the Milwaukee Pedal Tavern. Let this rolling pub take your crew on a tour of the city's best bars and breweries. The bikes seat up to 16, and with a fleet of six vehicles, up to 96 riders can be accommodated. Just make sure you book big parties by calling directly instead of reserving online.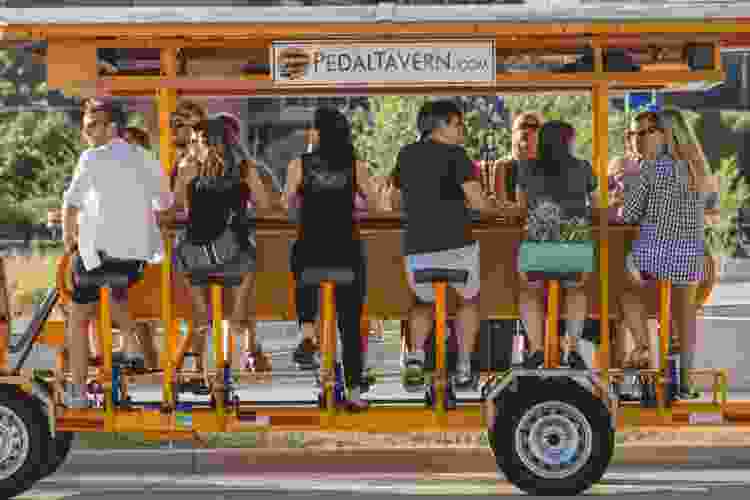 6. Go Ice Skating at Pettit National Ice Center
Glide through team building activities in Milwaukee with ease as you take over the Pettit National Ice Center for the day. Lessons are available for those who aren't so experienced on the ice. Feel free to bring your own skates or rent them there and prepare for a day of laughs and new memories with your team.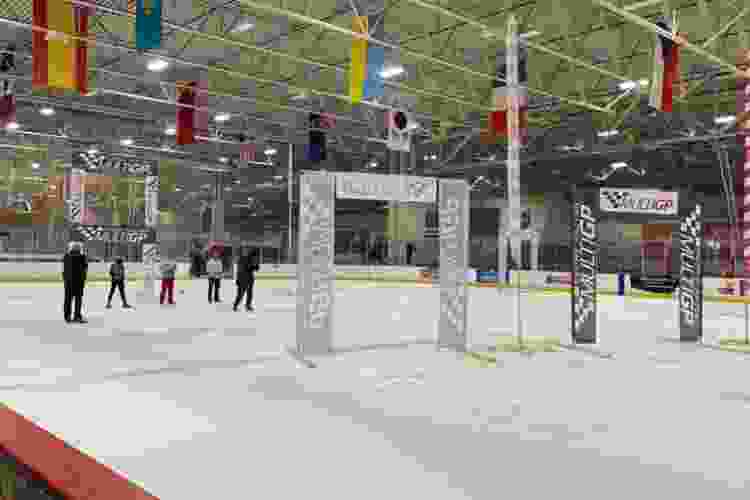 7. Hide Out at SafeHouse
SafeHouse is a spy-themed bar and restaurant and a truly unique location for team building activities in Milwaukee. Your group can rent out the special party room for groups of up to 12, or just relax and converse in a fun environment in the main part of the restaurant. Your team needs a special password to enter the bar, where there are a number of fun and creative cocktails and appetizers to enjoy. They also host different theme nights throughout the month, any of which make for a fun night on the town.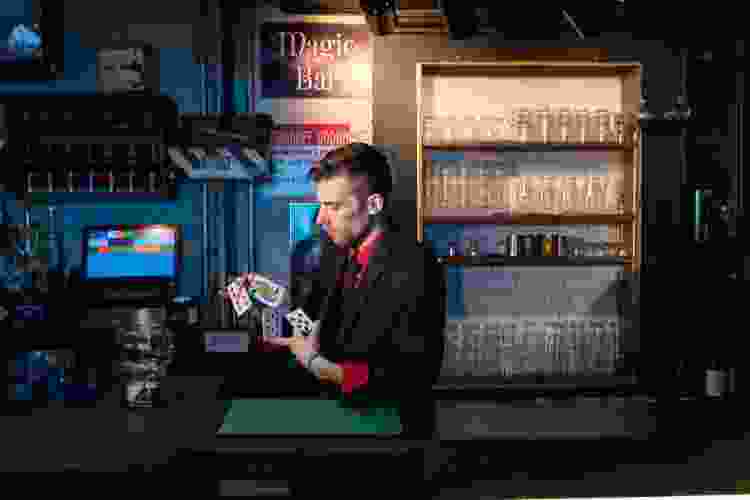 8. Go Camping at Wisconsin State Fair Park
The Wisconsin State Fair Park offers an RV park that's ideal for group getaways and a fun, overnight team building activity near Milwaukee. With everything from restrooms to Wi-Fi and more, you can easily plan a relaxing and rewarding work retreat, the perfect perk at work! Your team can engage in a number of ice breaker games as they enjoy a night out in nature while bonding with their colleagues.
9. Bring Back Bowling at AMF Lanes
Rent out the lanes at AMF bowling and prepare for a competitive and energetic team building activity in Milwaukee. Depending on the ages of your employees, some may not have bowled in years, but this fun pastime is sure to bring a smile to their faces. One lane will hold up to six people, so it's easy to accommodate large or small groups. The bowling alley is the perfect spot for a team building event in Milwaukee because everyone can just show up, rent shoes and have a fun night full of food, drinks and friendly competition.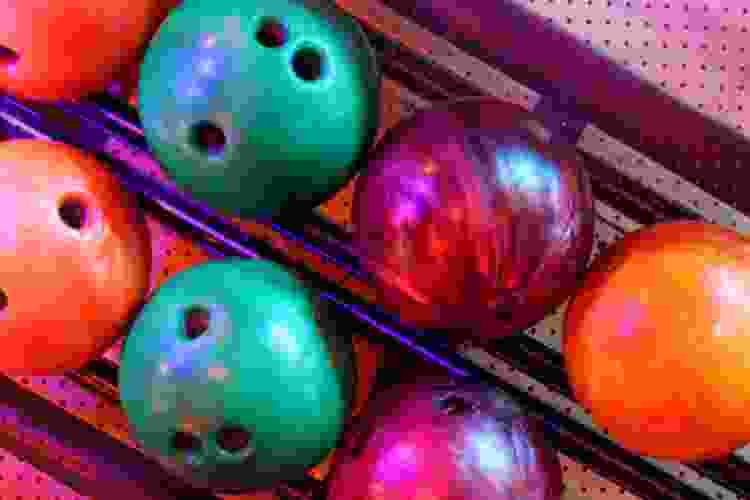 10. Learn Glass Blowing
Head over to Square One Art Studio and take a glass blowing class together. This interactive and unforgettable team building activity in Milwaukee's vibrant downtown is a once-in-a-lifetime opportunity to try out a really unique skill and show off some creativity. Plus, as an added bonus, team members get to bring home their creations at the end of the event for a keepsake to help them remember a fun day.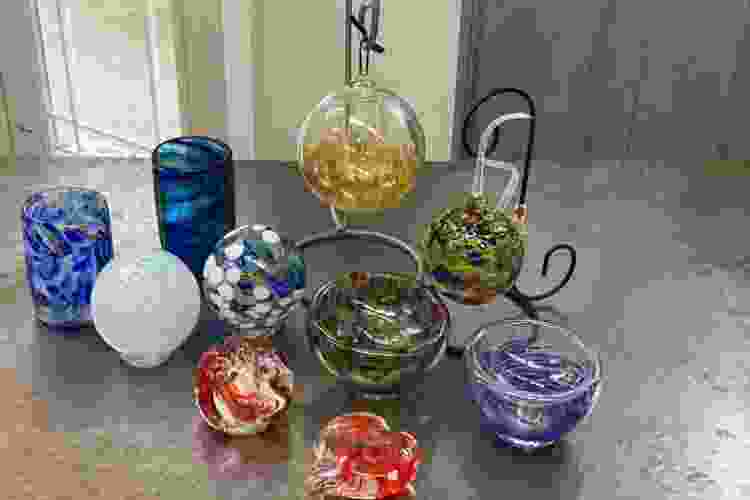 11. Try Axe Throwing
Get your team together at Axe MKE for an exciting and edgy team building activity in Milwaukee. After an axe master coaches your group on how to handle and throw the axes, you can get to work enjoying refreshments, competing for a bullseye and getting to know one another outside the office environment.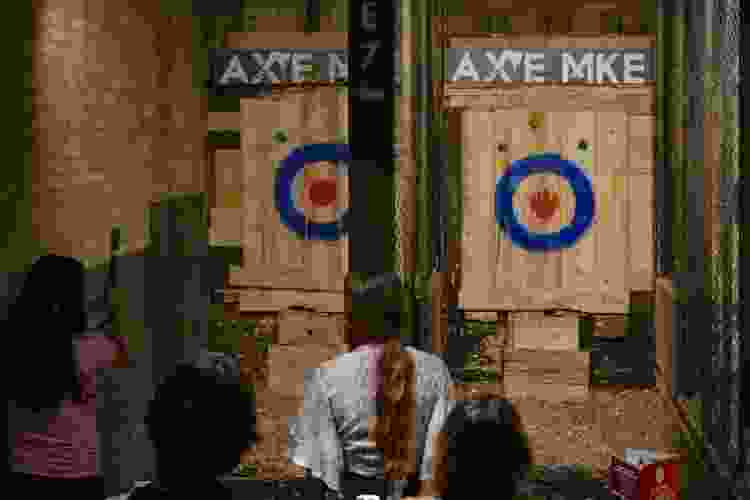 12. Take a Tour of the Pabst Mansion
The Pabst Mansion is a historical landmark in Milwaukee offering several unique and educational experiences. While the beer is already iconic enough, the tour of the mansion and its surrounding area is on a whole other level. After touring the mansion and the grounds, head out on the Blue Ribbon Happy Hour Tour to continue the fun. This team building activity in Milwaukee is super affordable while also being interactive and enjoyable.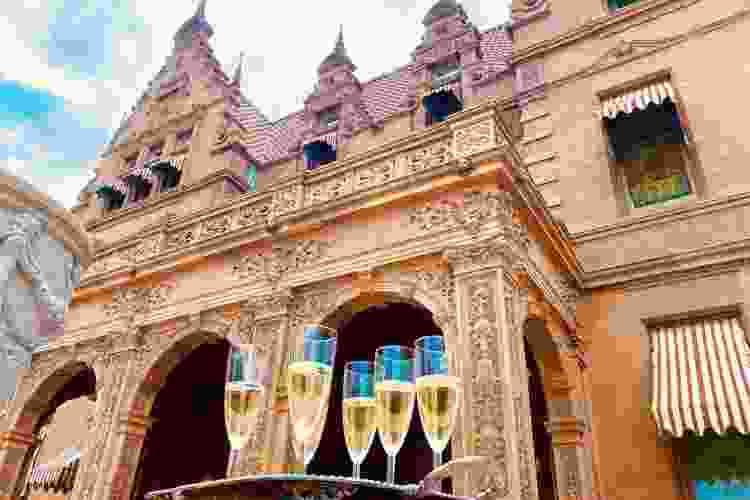 13. Go Mini Golfing
Gather your group and meet at Nine Below Mini Golf Course for a relaxing and friendly competition and a chance to de-stress from office life. Nine Below offers the option for groups to design their own mini putt course for an extra creative experience and can accommodate groups of any size. They also offer a Fireball Golf experience featuring black lights and cocktails that makes for the perfect Friday or Saturday night team building activity in Milwaukee.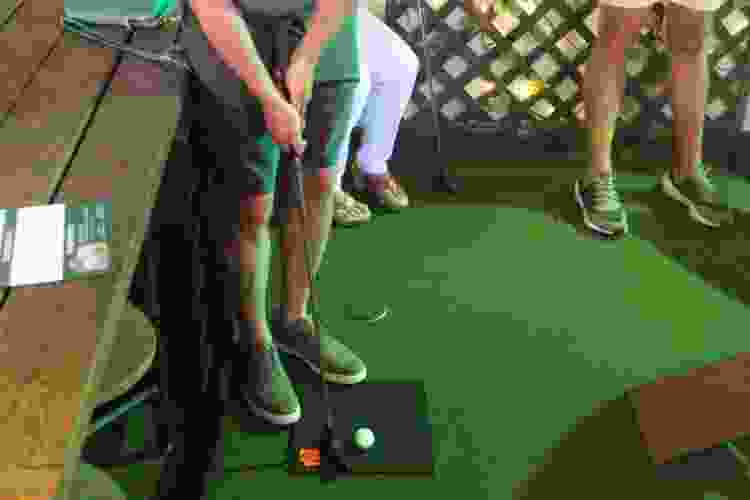 14. Visit the Harley Davidson Museum
Harley Davidson is an iconic institution in the Milwaukee area and across the country. The museum itself features a number of exhibits, collections of classic bikes and lessons on the history behind them. Guided or self-guided tours are available, and your group has the option to extend the experience with a visit to the Motor Bar & Restaurant for some refreshments afterward. This team building activity in Milwaukee is a perfect way to appreciate some local history, learn a few things about iconic motorcycles and enjoy each other's company.
15. Tour the Great Lakes Distillery
Milwaukee is known for its large number of breweries and distilleries, so what's a better idea for a team building event in Milwaukee than visiting the Great Lakes Distillery? With tons of room indoors and outdoors to enjoy the weather and the drinks, this is a no-brainer for a team building activity in Milwaukee's downtown area. Guests can tour the distillery and learn how various spirits are produced before settling in the bar to sample cocktails made with the small-batch spirits. It's an easy and relaxing afternoon or evening activity to encourage close bonding and good communication amongst your team.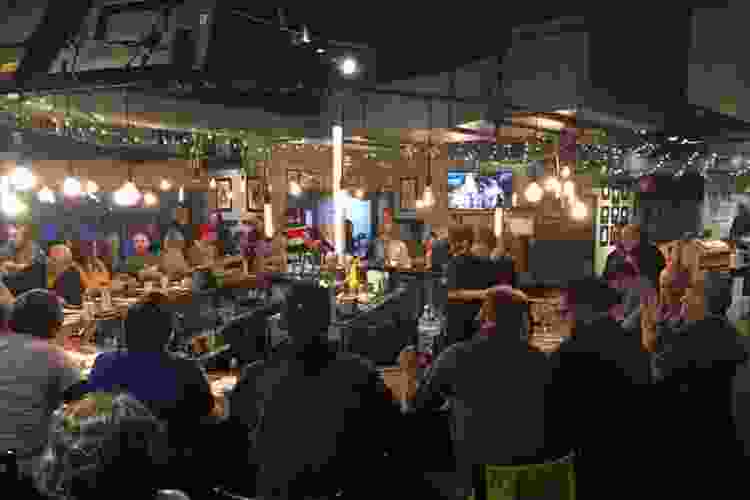 16. Hike Hank Aaron State Trail
Put on your walking shoes and head over to the Hank Aaron State Trail for an enjoyable outdoorsy team building activity in Milwaukee. With 14 miles of paved trail and many destinations to explore, you can easily spend the day enjoying the scenery and the company as you make your way towards the lakefront.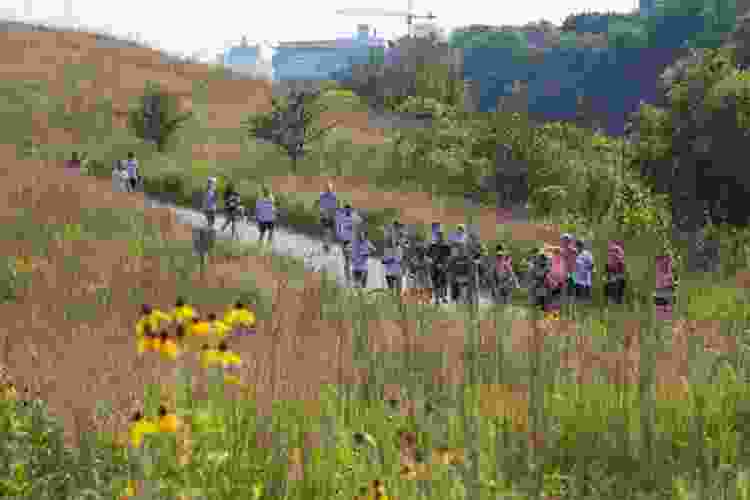 17. Try Out an Escape Room
Escape rooms are a fun way to challenge your team's collaboration and communication as they try to make their way through a variety of puzzles and riddles to discover the way out of the room. This team building activity in Milwaukee is a fun adventure for groups of any size and really tests their creative problem-solving skills. Best of all, escape rooms are very affordable and can accommodate groups both large and small.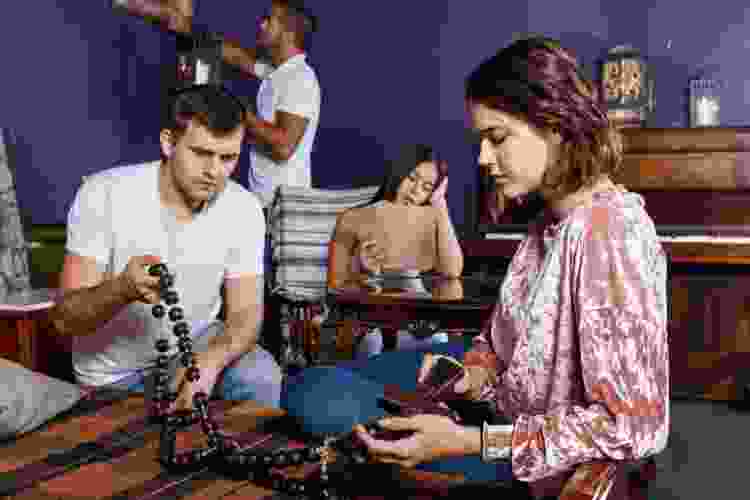 18. Go Kayaking on the Milwaukee River
Milwaukee is a beautiful city to explore on land or by water, so switch it up and head over to the Milwaukee River for a kayak or canoe adventure. Rent kayaks and enjoy the scenic views of natural, cultural and historical landmarks along the way. Then enjoy a stroll along the RiverWalk. This team building activity in Milwaukee is relaxing for sure, but shared canoes and kayaks require a surprising amount of coordination and communication, so your team will get a firsthand lesson in the benefits of teamwork.
19. Lake Geneva Canopy Tours
Enjoy the outdoors and conquer your fears with this exhilarating team building activity that Milwaukee is lucky to have, courtesy of Lake Geneva Canopy Tours. Featuring zip lines, rope courses and even hiking trails, everyone can choose their own adventure. Exciting experiences can help to form close bonds between people, so getting up high in the trees and sharing the day with co-workers is a great way to encourage trust and good relationships amongst employees.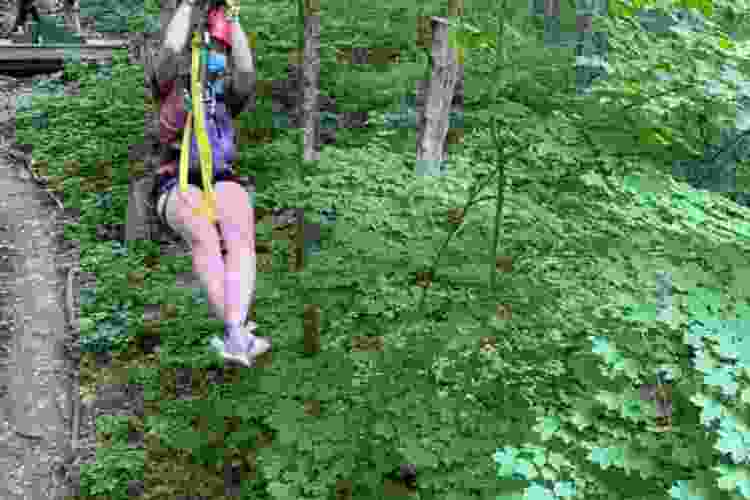 20. Go Curling At Wauwatosa Curling Club
This Olympic sport has piqued the curiosity of many, so why not try it out for yourselves? Plan a team building activity in Milwaukee at the Wauwatosa Curling Club. The sport itself requires coordination and, most of all, excellent communication skills. Your team will learn all that and more at a curling lesson at the facility, plus a chance to see if it's really as easy as it looks on TV. (Spoiler — it's not!)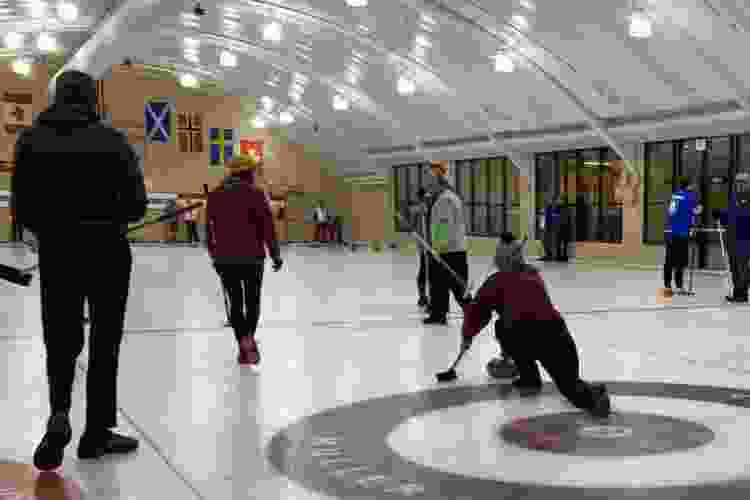 Team Building Helps Every Team Thrive
While a day or an afternoon away from the office may sound frivolous, the list of benefits it provides to your employees is long. A change in scenery and a hearty dose of fun helps people de-stress, which increases employee happiness and acts as a reset button for everyone's mood and outlook.
Team building events are also excellent at improving communication between all the members of your crew, even if they're already a close-knit group. But perhaps even more valuable is how team building enables people who don't get the chance to interact much in the office to get to know each other in a friendly and low-pressure way. All that time spent bonding and having fun leads to better communication and more trust between your employees in general, and that spells better business overall.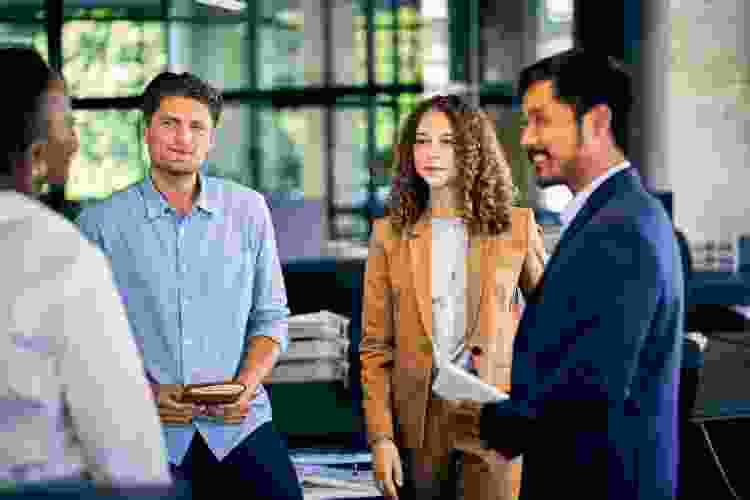 Team Building Will Grow Your Business
According to The New York Times, company culture forms whether you make an effort to shape it or not, so why not take an active role and plan engaging and rewarding team building activities so your company grows the way you want it to?
Sometimes you need to step away from a project so you can come back to it with fresh eyes and a new sense of purpose. The same is true with the way employees feel about and engage with their job. Taking a day or afternoon away from work will actually boost employee engagement, morale and productivity when they return to work. Having the time and space to refresh their minds and engage in a fun activity makes them better employees individually, while many of the group activities also improve their collaborative skills. This all leads to a level of performance at work that takes your business to the next level.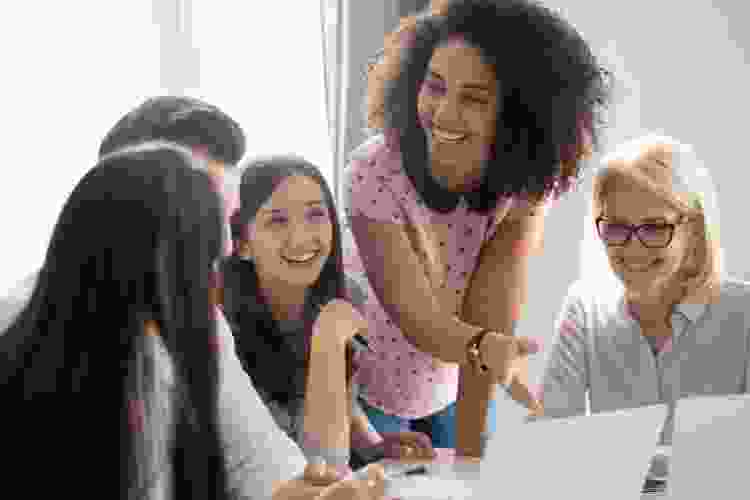 Benefits of Team Building
Team building has been shown to improve a number of areas for your employees and business as a whole, including:
Helps your team identify group goals and work towards them
Rewards hard work and let employees feel refreshed and valued
Fosters new relationships and better communication skills between employees
Shapes and maintains a positive company culture
Highlights strengths and weaknesses of individual employees
Boosts morale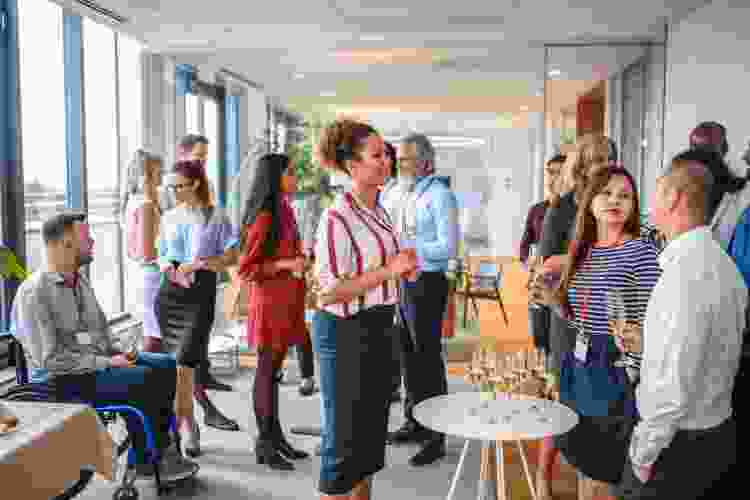 Join 200,000+ Culinary Enthusiasts
Exclusive deals, recipes, cookbooks, and our best tips for home cooks — free and straight to your inbox. PLUS: 500 Rewards Points.
Stepping out of your usual work environment and engaging in a variety of team building activities is beneficial for your team as individuals but also your company as a whole. If you're interested in getting started with some team building activities in Milwaukee or beyond, this guide is a great place to start. As you do more, it will become clear what works best for your team, allowing the experiences to be shaped by personal preference and adjusted for group size.
For other team building activities in Milwaukee and beyond, check out other experiences happening on Cozymeal.
Team Building in More Cities Near You
For even more great team building inspiration in cities near you and around the U.S., check out our comprehensive guides: