15 Fun Team Building Activities in Kansas City for 2023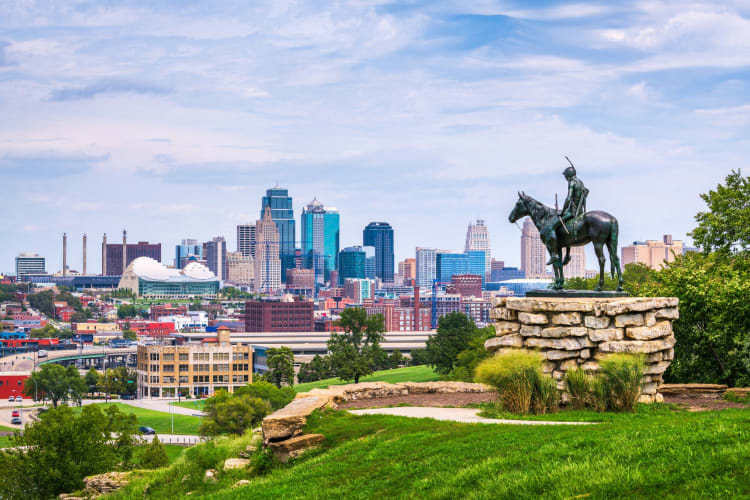 Team building activities in Kansas City are not only a fun experience for team members — they are also a unique way to boost morale and encourage employee engagement. According to Forbes, team building is the most important investment you can make for the success of your business and the happiness of your employees.
Well-known for barbecue, majestic fountains, historic explorers and jazz pioneers, the port city of Kansas City is the headquarters of companies such as H&R Block, Black and Veatch, Hallmark Cards and Garmin International. It isn't just a magnet for big businesses, though. Tourists love it, too, and so do crews looking for team building. Its scenic location on the Missouri River provides a wide array of unique culinary, cultural, recreational and all-around fun activities for teams of all sizes.
Do you need help planning your next team building activity in Kansas City? Check out our eclectic list of ideas for team building activities you and your colleagues will find engaging, productive and fun.
Jump to Section
15 Fun Team Building Activities in Kansas City
1. Team Building Activities in Kansas City
From cooking classes and tastings to food tours and private chefs, team building activities in Kansas City are filled with culinary culture and camaraderie. Treat your team to a gourmet meal prepared by a private chef. Your colleagues will be able to laugh, relax and connect with each other while enjoying exquisite cuisine. Or if it's adrenaline your crew is looking for, opt for a chef-led cooking competition that will test your team's listening and problem-solving skills as they race to complete a five-star meal.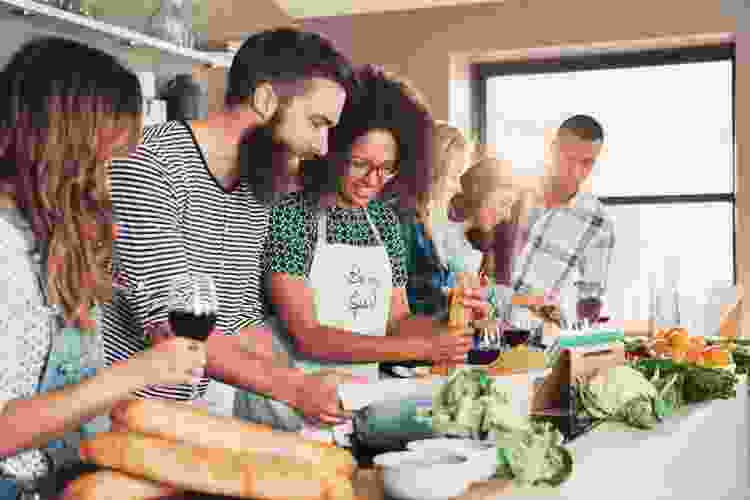 Top-Rated Cooking Classes in Kansas City

Master the art of gourmet cuisine with the help of the best chefs in Kansas City.

Book Now
2. Cooking Classes in Kansas City
Some of the best conversations are had around the table (dinner, not necessarily boardroom). Put that theory to the test with cooking classes in Kansas City, which include a wide range of cuisines taught by certified expert chefs. Pasta making classes and sushi making classes are two corporate team building activities that Kansas City crews always find particularly fun. The best thing about these team building activities is that you'll get to taste and share the results as you connect, laugh and converse with your team.
3. Online Culinary Team Building Activities
Connect with your colleagues through food and beverages with online team building activities like online cooking classes. Let an expert guide all of you through making a delicious meal in the comfort of your own homes. Another remote option is to book online mixology classes or virtual wine tastings taught by experienced mixologists and sommeliers for a unique approach to a traditional happy hour. This is an excellent team building activity in Kansas City because it allows people to spend time with co-workers they don't usually see in the day-to-day work environment.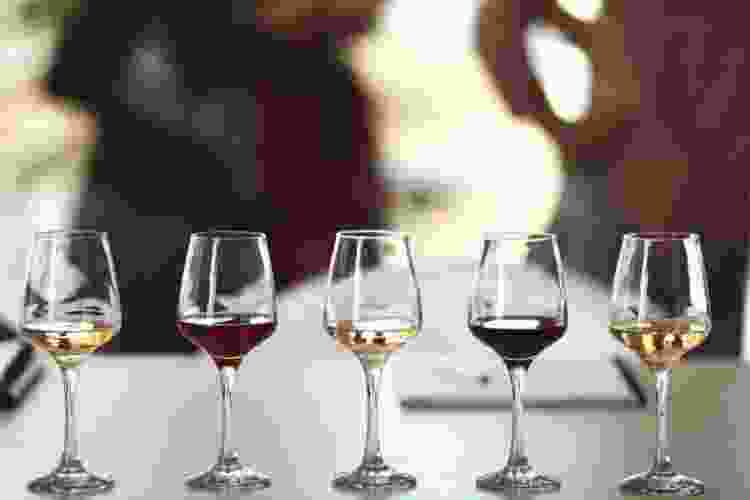 4. Boating on the River
Kayaking and canoeing on the Missouri River make for adventurous team building activities in Kansas City. This activity lets your team get out into nature — the ultimate de-stressor — while they learn how to use the proper strokes and incorporate teamwork to navigate their vessels around the waterway.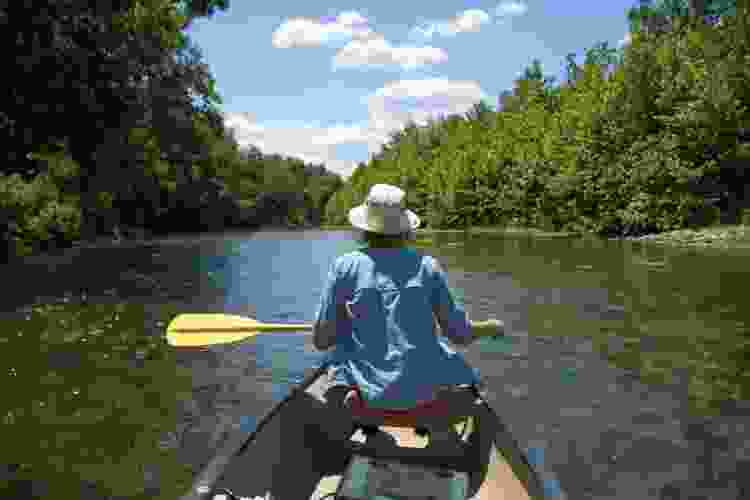 5. Sporting Events
Team sports are an excellent way for co-workers to bond and discover shared interests, and there's no lack of team building activities that Kansas City sports fans will love. Local teams and venues include the NFL's Kansas City Chiefs at Arrowhead Stadium and the MLB's Kansas City Royals at Kaufman Stadium, as well as a variety of others such as rugby and soccer. Whether the professional team wins or loses, your own crew will connect over the experience and make memories they'll talk about in the office for years to come.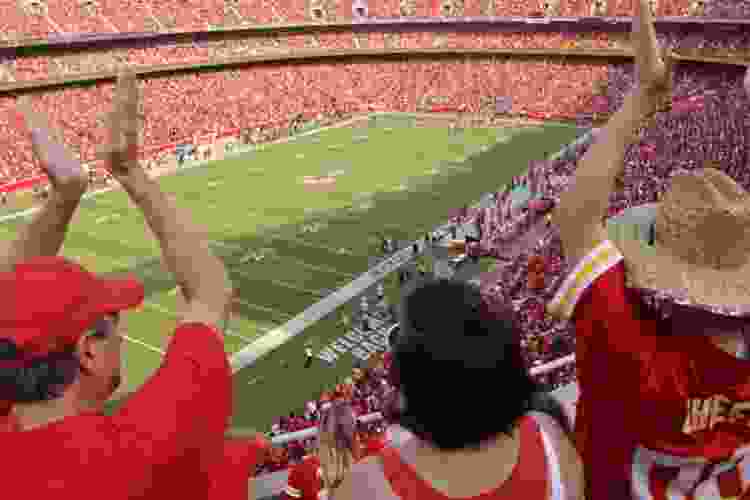 Book an Online Team Building Event
Bond with your team in top-rated online cooking classes, mixology classes, wine tastings and more.
6. Yoga Sessions
Bring a moment of Zen to the team with the mindfulness of yoga sessions. Colleagues can practice downward facing dogs, sun salutations and strength poses as they spend time together during this team building activity in Kansas City. The greatest thing about learning yoga is that it provides employees with tools for relaxation they can bring back to the office, not only enriching their own lives but also helping productivity overall.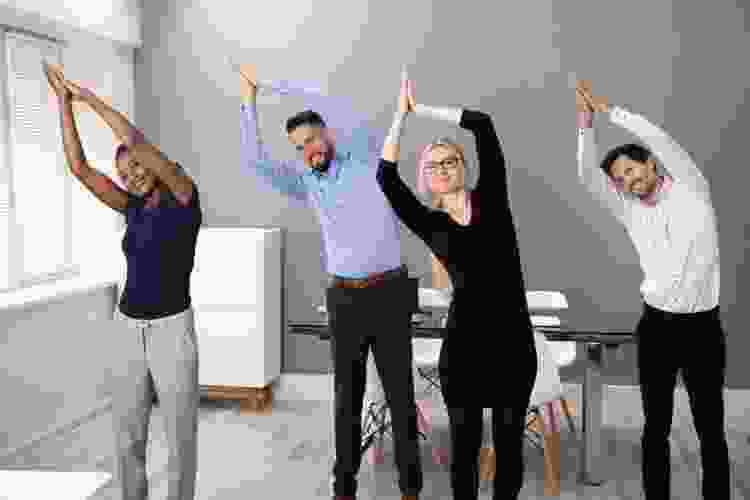 7. Rock Climbing
Get into the adventurous spirit with a rock climbing team building activity in Kansas City. You'll learn proper techniques, weight distribution and safety protocol as you climb and collaborate with team members. Cheer each other on and congratulate well-executed techniques. The thrill of reaching a point up on the wall that they originally didn't think possible will be a major boost to the self-esteem of your people, and that's a win for all areas of their lives.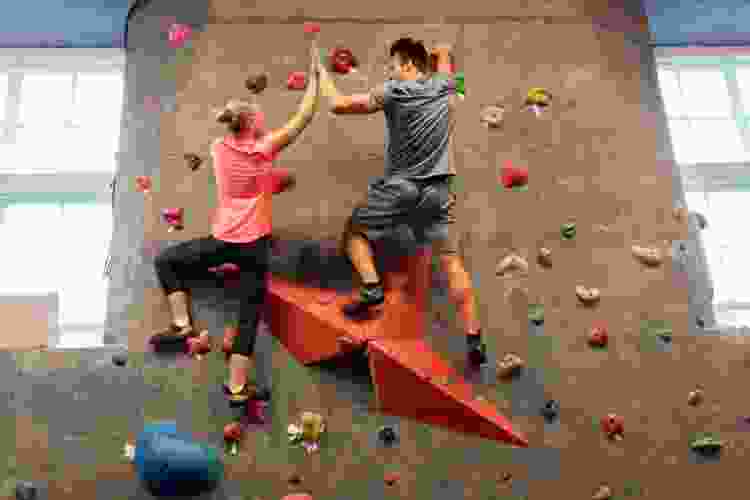 8. Escape Rooms
Find clues, solve riddles and be the first to find your way out of the interactive escape room. This is a team building activity that Kansas City companies have been steadily booking for a few years now, and with good reason. Colleagues must band together to combine their creative thinking, problem-solving skills, and general knowledge as they race to beat the other group out of the room. Escape room themes range from murder mysteries and haunted forests to bank heists, international spies and more.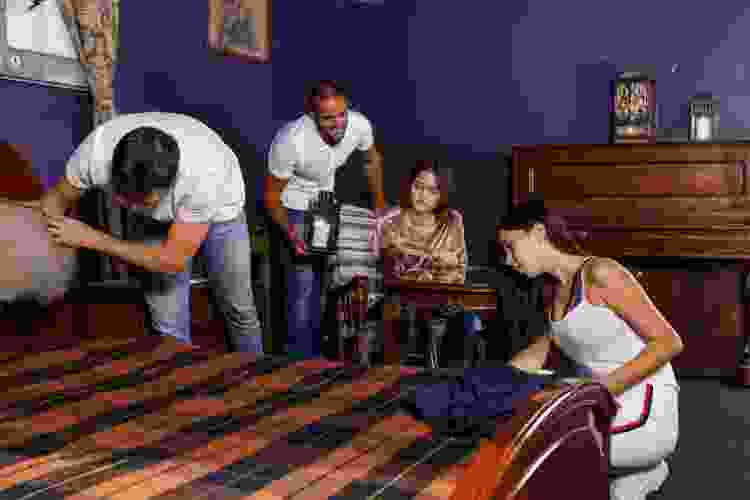 9. Volunteer
Whether you're planning a corporate event or a small office team building activity in Kansas City, volunteering is always a wonderful way to give back to the community and create bonding between co-workers. Organizations such as the SPCA, Habitat for Humanity, soup kitchens and homeless shelters always appreciate group assistance. This is the perfect team building activity for Kansas City crews that want to do something meaningful with the people they share an office with.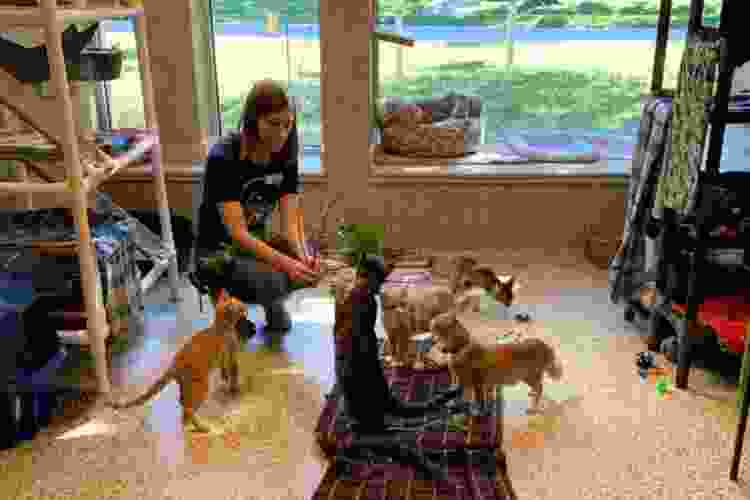 10. Museum Outing
Check out the variety of art, culture and history museums in Kansas City. Your group will enjoy strolling around the American Jazz Museum, the Kemper Museum of Contemporary Art, the National World War I Museum and Memorial or the National Airline History Museum. With all those opportunities for cool pictures, you could even add a scavenger hunt element. Ask teams to snap photos of specific objects or ideas in the museum of your choice, making this a team building activity in Kansas City that doubles collaboration and engagement.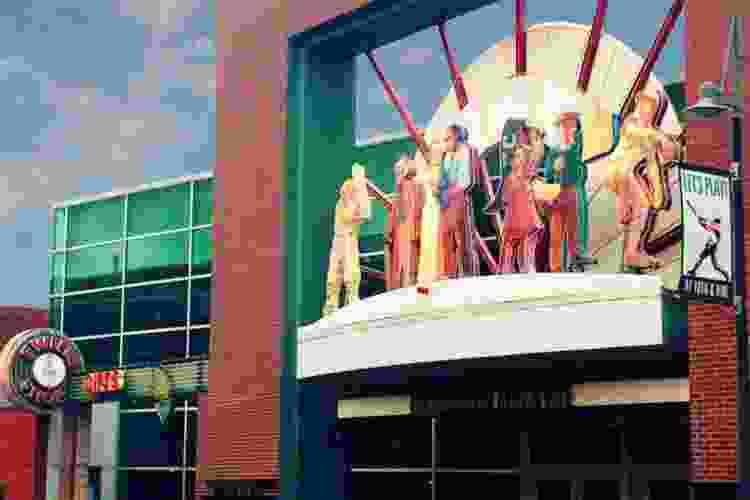 Top-Rated Cooking Classes in Kansas City
Master the art of gourmet cuisine with the help of the best chefs in Kansas City.
11. Bicycle or Segway Tour
Spend a fun day rolling or pedaling around town on a bicycle or Segway tour. You'll join an experienced guide who will lead you and the group past historic sites, landmarks, parks and attractions such as outdoor art, Country Club Plaza, Union Station, the jazz district, the Nelson-Atkins Museum of Art and the city's many fabulous fountains. This is an effective team building activity in Kansas City that allows team members to get out and enjoy the local area.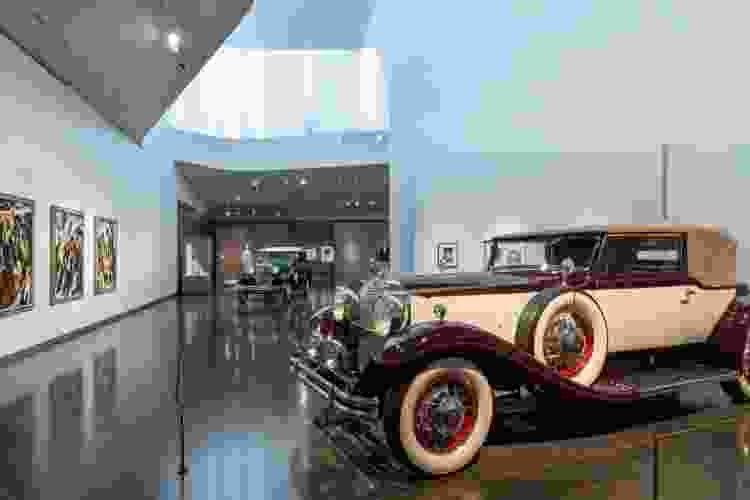 12. Murder Mystery Dinner Theatre
Gather the whole group and spend an evening enjoying a delicious meal while using clues to solve a lighthearted murder mystery. The Dinner Detective is America's largest comedy murder mystery dinner show. And the culprit could be sitting right next to you. Employees are sure to talk about this team building activity in Kansas City for months to come, and you'll be surprised by the boost to employee engagement that comes after a night of in-depth discussion, critical thinking and laughter.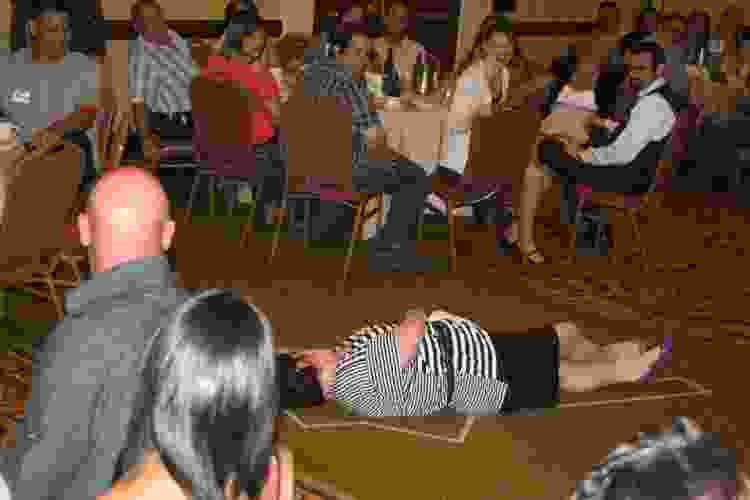 13. Worlds of Fun and Oceans of Fun
A day of fun makes an excellent diversion from the chores of the workplace. Employees return refreshed, recharged and ready to tackle new tasks. And what could be more out-of-the-box than a trip to the local theme park? With 235 acres of fun, Worlds of Fun and Oceans of Fun welcome teams of all sizes. The theme and water park complex features roller coasters, thrill rides, water slides, wave pools, stage shows and all the cotton candy you can eat.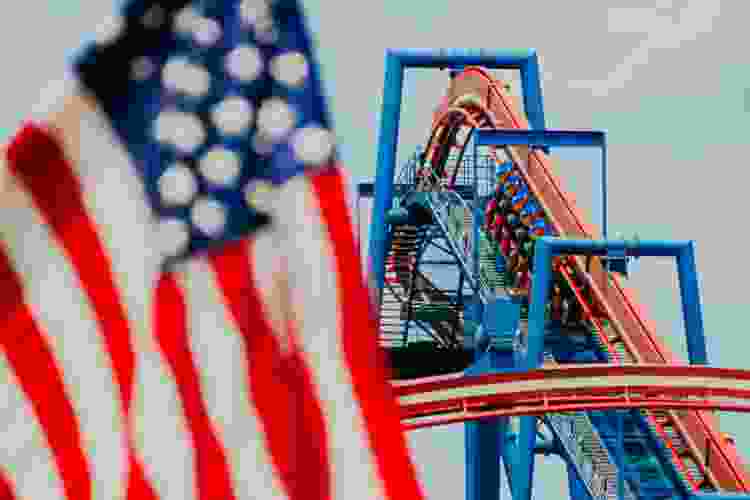 14. Paintball Tournament
Team members will have a blast chasing each other around the paintball arena. This team building event in Kansas City allows colleagues to bring out their competitive side while working together to get the most hits for their team. Paintballing is another team building activity Kansas City companies love because of the opportunities it provides for collaboration, fast thinking, communication and tons of hilarious photos of your crew splattered with paint.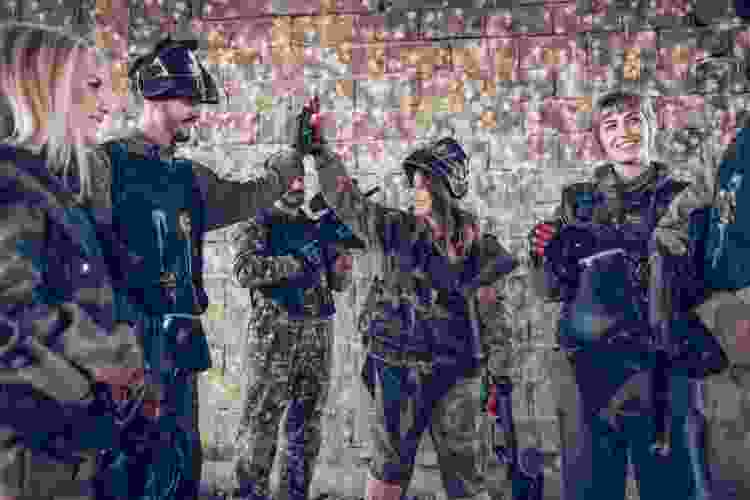 15. Go Wild
From SEA LIFE Kansas City to the Kansas City Zoo, team members will love the chance to get up close to cute and cuddly creatures and marine animals. This team outing idea in Kansas City is a terrific way to recharge and spend time together without thinking about deadlines, project management and replacing the toner in the copier. But all of that and more will benefit from the chance for employees to relax a bit with interactive and engaging activities.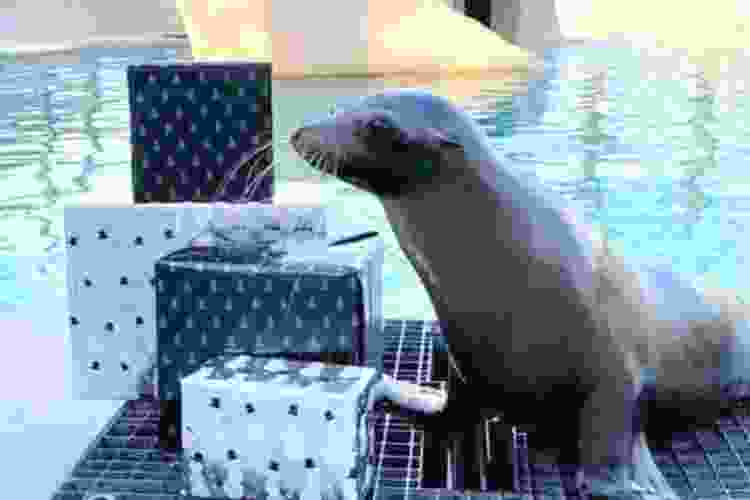 Book an Online Team Building Event
Bond with your team in top-rated online cooking classes, mixology classes, wine tastings and more.
Team Building Benefits Every Team
The benefits of teamwork go far beyond the momentary fun of the event. When co-workers get out of the office setting, they can get to know each other, bond as a team and form friendships. All of this equates to excellent employee retention as they begin to see their co-workers as their family away from home — people they would hate to say farewell to. You don't get bonds that strong just sitting next to someone in a cubicle all day; it takes authentic, genuine interaction in a neutral setting.
Team building activities in Kansas City also allow colleagues from different departments to share fun and interactive experiences, which in turn will make them more comfortable communicating back in the office. Whether it's saying hello at the water cooler or being confident shooting off an email to someone who works in the opposite wing of the building, it's valuable for the health of your company to have a free flow of information between all its moving parts, and that's a quality team building fosters extremely well.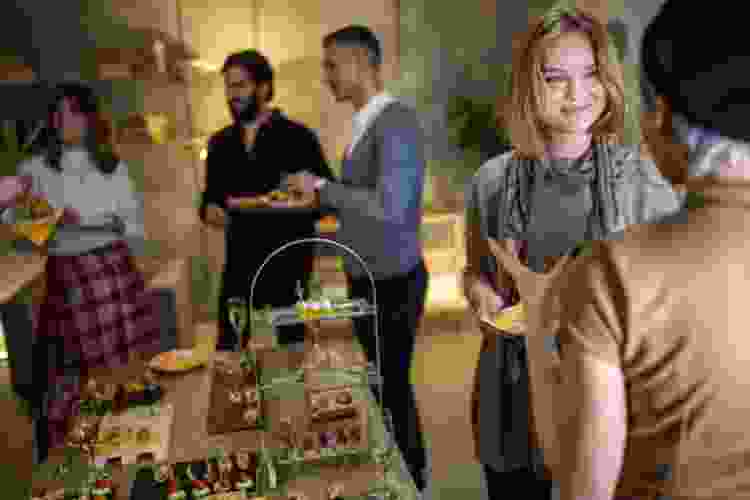 Use Team Building as a Way to Boost Business
To ensure a successful and thriving business, employee happiness should be at the top of the agenda. Happy employees create an atmosphere of positivity and capability that customers and clients pick up on when they walk through your door. The inverse is also true. A negative work environment and low morale are like a dark cloud hanging over your office — very obvious and off-putting to clients. If you can't take care of your people, they wonder, how can you take care of them?
Planning fun and unique team building activities helps Kansas City teams stay engaged, increases morale and leads to a pleasant work environment that customers also want to be a part of. When you provide perks at work that show you care about your employees' happiness and health, they're more likely to take a personal interest in the success of the company.
Why is that important? Employees are the backbone of any business, so the sky's the limit when it comes to what your company can accomplish if they're personally invested in it and behind you 100%.
So celebrate work anniversaries. Go all out for Employee Appreciation Day. Don't skimp on fun team building activities in Kansas City, and you'll be amazed at the benefits in all areas of your company.
Top-Rated Cooking Classes in Kansas City
Master the art of gourmet cuisine with the help of the best chefs in Kansas City.
Benefits of Team Building
Boosts morale
Builds trust
Helps employee retention
Enhances time management skills
Improves organization, efficiency and productivity
Promotes creativity
Provides positive reinforcement
Increases employee engagement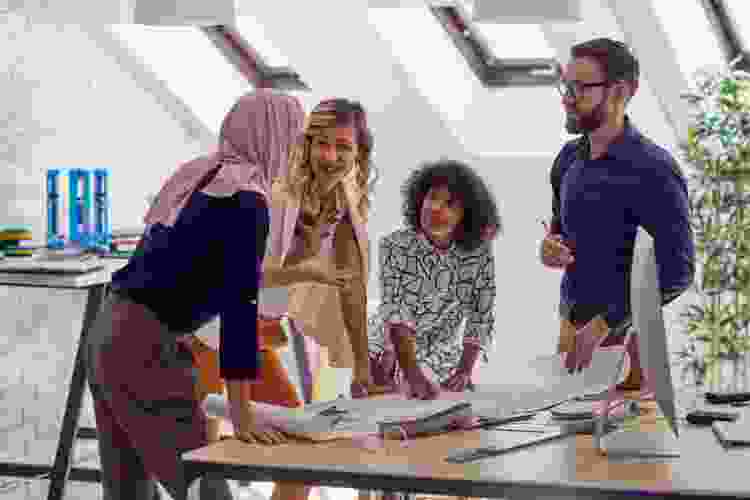 Join 200,000+ Culinary Enthusiasts
Exclusive deals, recipes, cookbooks, and our best tips for home cooks — free and straight to your inbox. PLUS: 500 Rewards Points.
Without a doubt, your group will benefit from team building activities in Kansas City. This vibrant city has an endless supply of options for productive, creative and engaging team building whether you have a close-knit group, a large corporation or a fully remote team of colleagues.
For even more team building activities in Kansas City and beyond, check out other experiences happening on Cozymeal.
Team Building in More Cities Near You
For even more great team building inspiration in cities near you and around the U.S., check out our comprehensive guides: