15 Unique Team Building Activities in Charlotte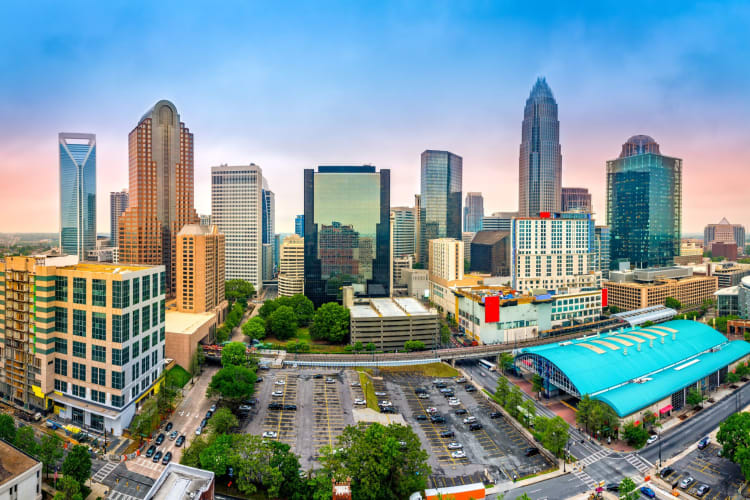 Team building activities in Charlotte make it easy to get your crew outside the workplace for bonding time and shared adventures. You'll find plenty of indoor and outdoor activities to get your gang connected over more than just their daily tasks. With the enticing selection of team building events offered in Charlotte, NC, groups can take advantage of the city's classic-meets-contemporary spirit and lush Southern setting.
Are your workers into gaming or gourmet dining? Maybe they're fans of live music or fine art? No matter their preference, our list of team building activities in Charlotte includes a little something for everyone's taste.
Jump to Section
---
OUR RECOMMENDATIONS
---
15 Unique Team Building Activities in Charlotte
1. Culinary Team Building Activities in Charlotte
With culinary-centered team building activities in Charlotte, no one walks away hungry. There are more than just cooking classes on the docket. You'll find decadent private chef meals that run the gamut from fine cuisine to Southern comfort, in-person and online tastings for wine lovers eager to expand their palates, mixology courses for the cocktail lovers in the group, food tours that get you into the city for delicious exploration and even cooking competitions that bring the heat.
2. Try a Cooking Class
Take your crew on a culinary adventure with cooking classes in Charlotte. These courses are led by expert local chefs who love showing their students a good time in the kitchen. Test out their spaghetti skills with pasta making classes in Charlotte or get them slicing and ricing with sushi making classes in Charlotte, two wildly popular options among many others. Once they're finished cooking, they'll settle in and enjoy what they've created for a delicious double-whammy of team building activities in Charlotte.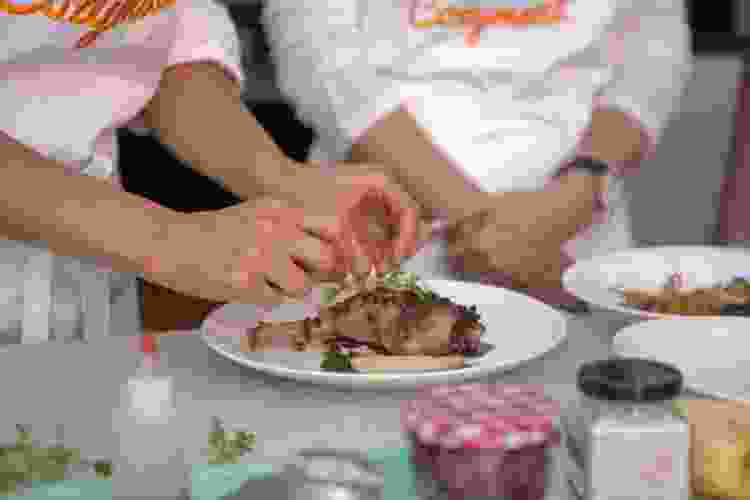 3. Treat Them to Online Culinary Team Building Activities
For teams with a more remote configuration, online culinary team building activities are sure to fit the bill. Your crew can log in and enjoy an afternoon of food and drink exploration from wherever they might be. The menu of online team building activities includes online cooking classes for fantastic gourmet dining, online mixology classes to expand your home bar options and virtual wine tastings that introduce adventurous tasters to new bottles.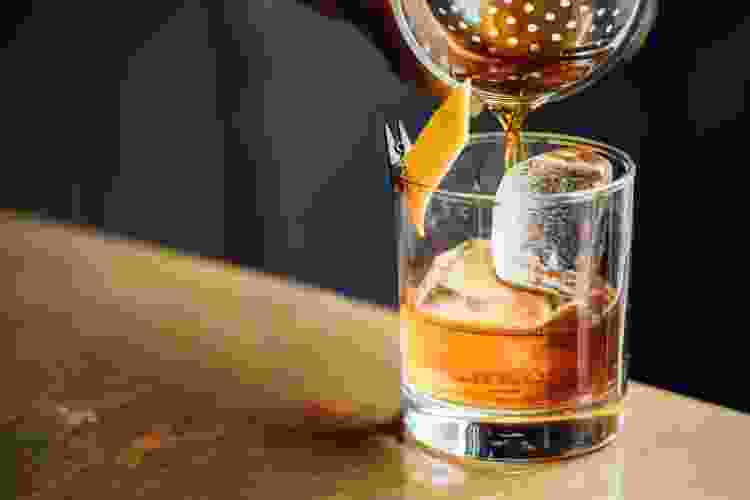 4. Eat Well at The Fig Tree
Step into a fine dining experience with your group at one of Charlotte's premier dining spots. The Fig Tree offers artful gourmet fare in an upscale setting, the perfect team building activity in Charlotte for crews with a taste for sophisticated cuisine. And if dinner is an elegant affair, you can count on dessert to be an absolute study in decadence.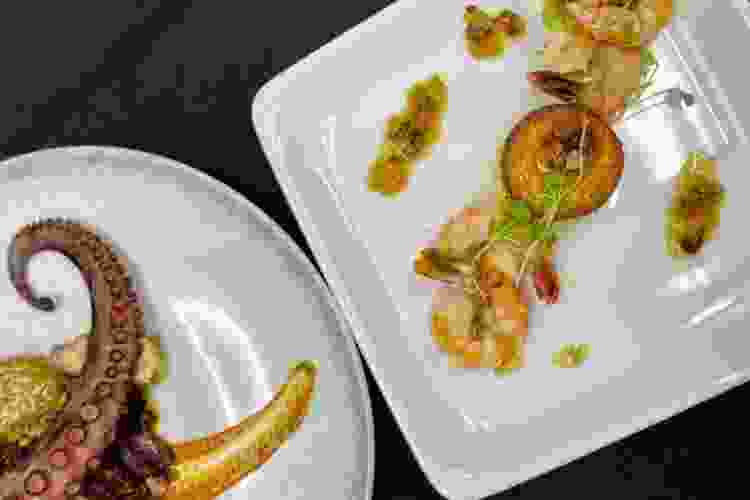 5. Enjoy Ice Cream at Popbar
Popbar is the best place to share icy treats with the team, no matter the season. Your crew can choose from gourmet gelato, ice cream sandwiches and even waffles and hot chocolate served on a pop stick. The flavor list features over 60 possibilities, with gourmet flavors like black sesame and blood orange sharing the menu with bubble gum and cookies. Add this to your list of team building activities in Charlotte when the occasion calls for something sweet.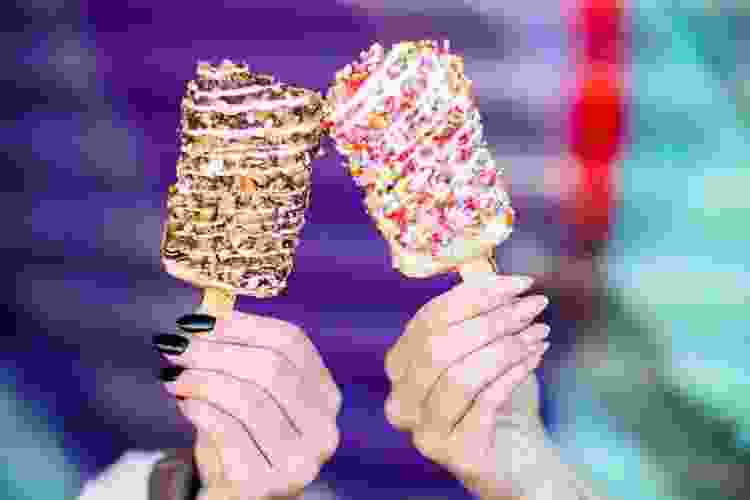 6. Get Inspired at The Evening Muse
Whether it's music, comedy or open mic night, your crew can enjoy a performance at The Evening Muse. Voted one of the city's hottest spots for live entertainment, the Muse has been serving up exciting artists in the artful NoDa neighborhood for more than 20 years. General admission means there are no bad seats! It's a perfect team building activity in Charlotte for fans of intimate shows in cozy spaces.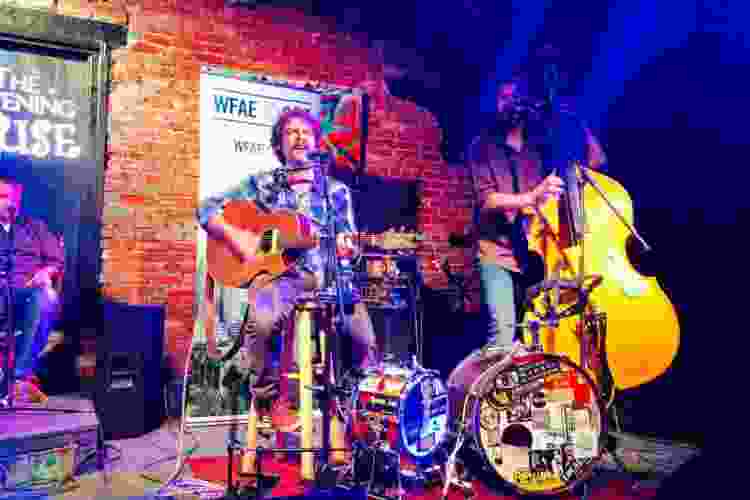 7. Visit the NASCAR Hall of Fame
For an interactive gearhead experience, nothing beats a trip to the NASCAR Hall of Fame for a team building activity in Charlotte. Visitors can explore interactive exhibits featuring racing's very best. Dedicated team building events at the facility will help your group coordinate their communication for pit crew activities that get them humming like a well-oiled machine.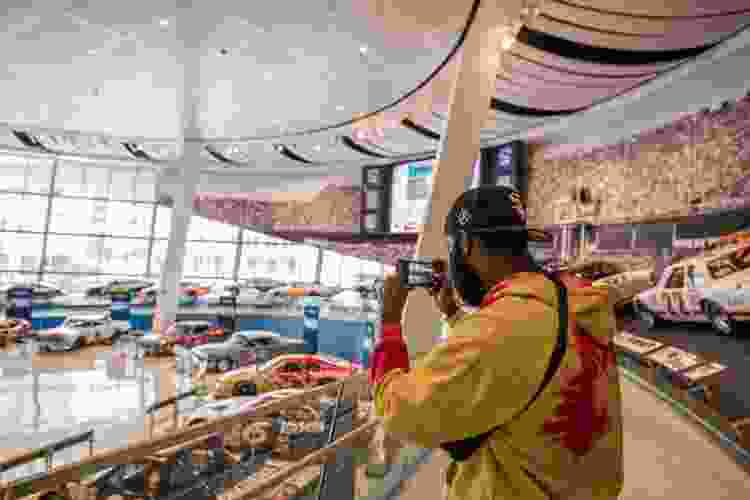 8. Eat Diner-Style Food at RedEye
This retro-futuristic airstream-style eatery offers classic food fans a tasty trip back in time. Shrimp and grits, chicken and waffles and all-American burgers are all part of the old-fashioned charm, along with fries and milkshakes to seal the meal. In perfect diner fashion, breakfast is served at RedEye Diner all day long for those who just can't get enough of their favorites. It's a fun foodie team building activity in Charlotte with nostalgia served in every dish.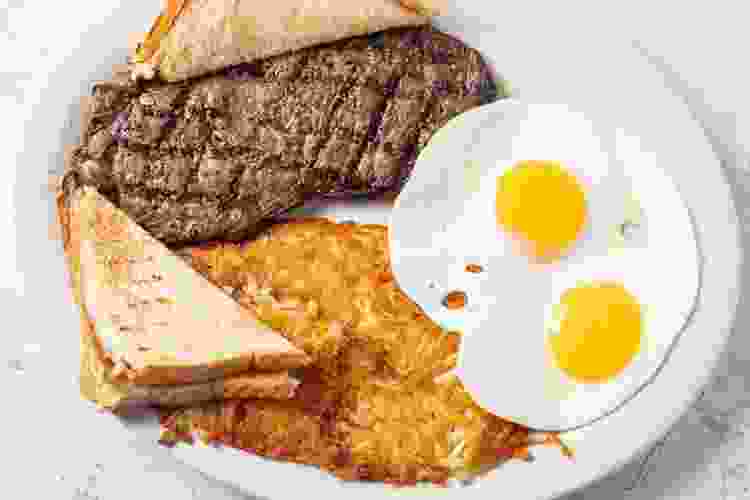 9. Climb a Rock Wall
Head for higher ground with a rock-climbing adventure with your crew. Exhilarating team building activities in Charlotte like the ones at Inner Peaks incorporate collaboration exercises and group dynamics for more than just an easy ascent. Your group will learn interdependence, communication and cooperative problem solving, all while having a great time scaling new heights.
10. Take an Improv Class
Improv classes are a fun and energizing way to get your gang out of their comfort zone. Corporate training programs at CATCh (Comedy Arts Theater Center of Charlotte) turn your team building activities in Charlotte into exercises centered on fluid thinking and the power of saying "Yes!" Guests can enjoy instruction and exercises with professional instructors who know how to get the action rolling.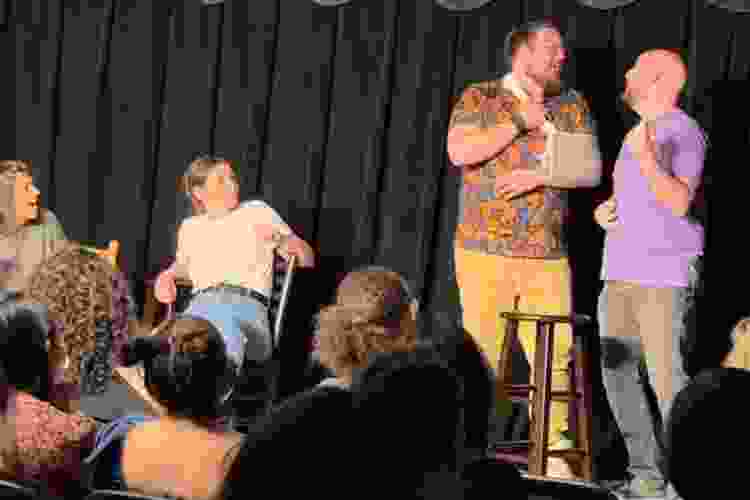 11. Play Around at Slingshot Social Game Club
If your crew has never heard of duckpin bowling, a trip to Slingshot Social Game Club should definitely be your next team building activity in Charlotte. Gamers who are up for a challenge can try Skee-Ball or revisit a collection of new and classic video games and arcade amusements. Dig into a hearty menu of bar bites and cool drinks for refreshment afterward.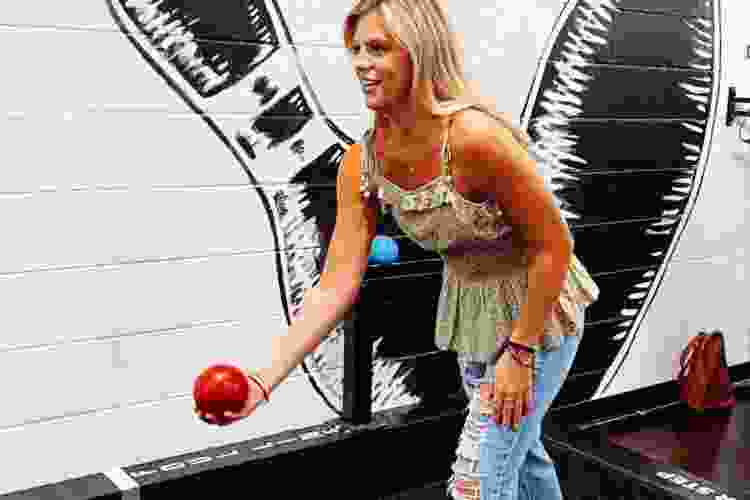 12. View the Art at Mint Museum
More than just a place to experience art, the Mint Museum offers cultural works and examples of international design. Enjoy the permanent collections or explore the traveling exhibitions featured throughout the year. With an emphasis on diversity and inclusion, this North Carolina institution provides an educational team building activity in Charlotte that's both socially insightful and artistically inspiring.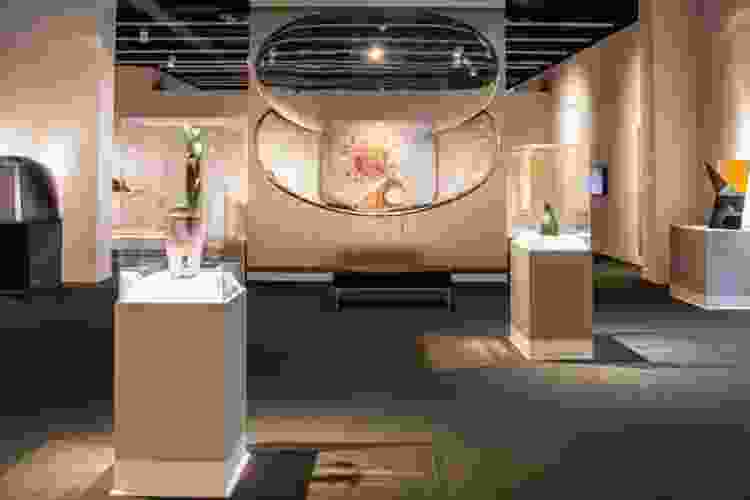 13. Learn About the Past at Rosedale Plantation
Even though the goals of team building relate to the the present and the future, team activities in Charlotte, NC can sometimes put the focus on the past. The historic Rosedale Plantation has been an important part of the city's landscape since 1815. The grounds include the main house, a blacksmith shop and vibrant gardens embracing the architecture. Enjoy one of the haunted history tours, which are offered monthly, or learn the significance of the monumental trees growing all around for a team building activity in Charlotte with deep roots.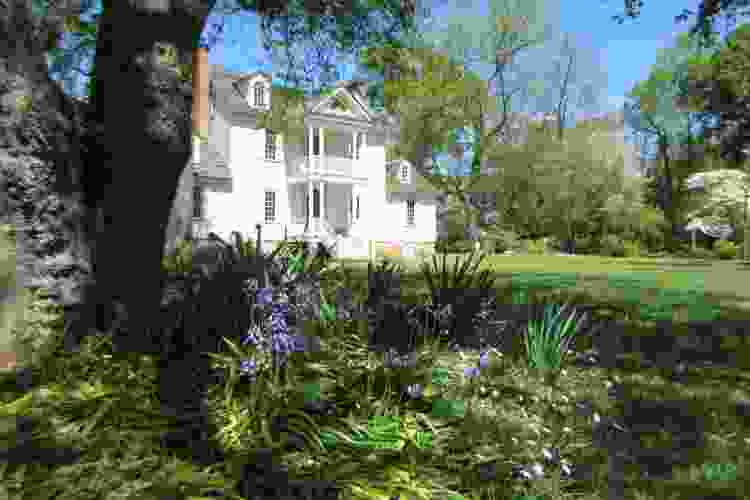 14. Relax Outside at Little Sugar Creek
The grass can be greener right where your gang is standing if you head for Little Sugar Creek. Your workers can wander over trails and land connectors as they explore the city's urban greenspace project in progress. From waterways to lush hillsides perfect for picnics, this is one team building activity in Charlotte that gets you back to nature.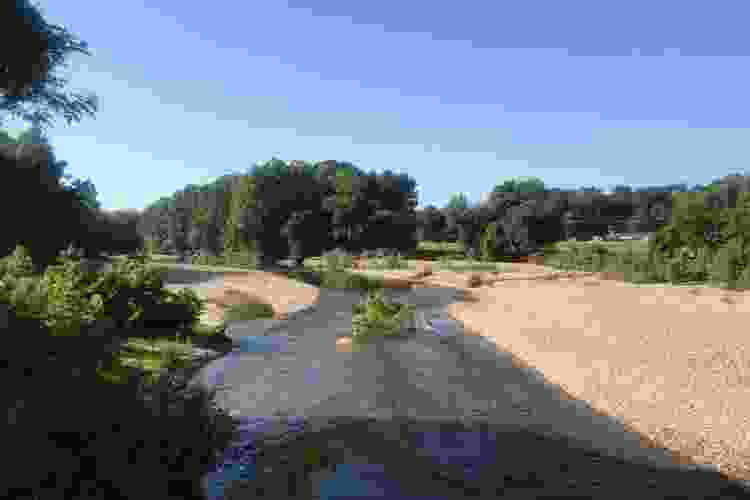 15. Go to Idlewild
One of the more relaxing team building activities in Charlotte, Idlewild bills itself as a cozy cocktail bar, offering drinks and bites in a casual atmosphere for a perfect slow-down with your group. Folks can snack on savory treats and sample creative craft cocktails as they forge new bonds and build lasting connections. To keep the coziness in check, group seating is limited to six people per party, making this getaway a great team building activity in Charlotte for small groups to enjoy.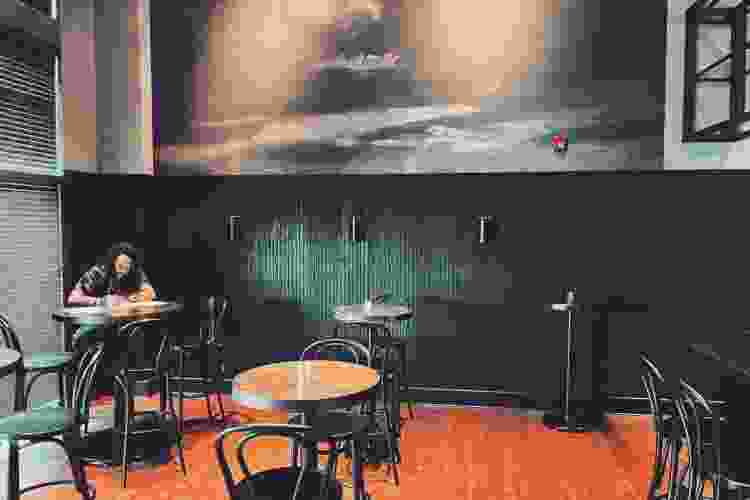 The Importance of Team Building
Team building is an invaluable tool for helping your group become a cohesive crew. Activities like the engaging team outing ideas in Charlotte, NC not only help form personal connections among workers, they also inspire novel problem-solving techniques, create enhanced communication and allow workers to connect in ways that aren't possible in traditional work settings. By tapping into interactive team building activities in Charlotte, you introduce crucial elements and real-world skills that enhance the work culture and help ensure the success of your team.
An article at Full Focus points out an important discovery made by Google on the subject of team building. The tech giant found that having a safe space for teams to collaborate was the "it" factor for success. There were no requirements for how this space is created, only that there's a space at all.
When you incorporate events like team building activities in Charlotte into your agenda, you begin the process of providing a comfortable forum for team members to express themselves and collaborate freely. These dynamics are the fuel that gets successful groups fired up and keep the organization running full steam ahead.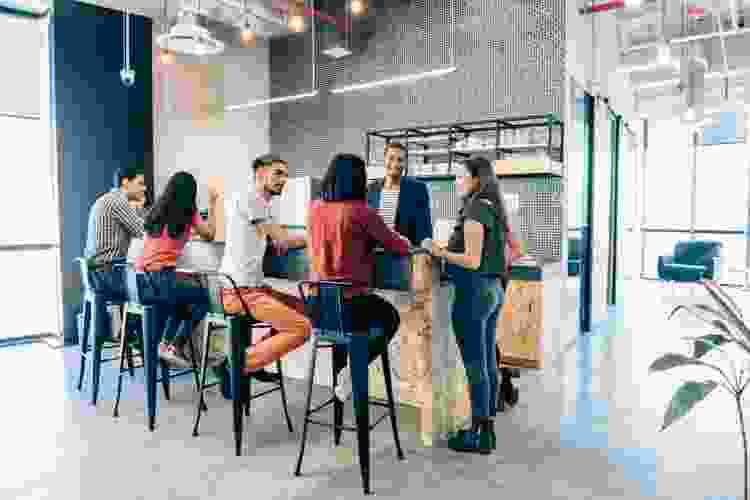 Team Building Activities Help Businesses Grow
If growth is part of your company's strategy, corporate team building activities in Charlotte, NC are a surefire way to bring your organization to higher ground. In particular, these events help identify new leaders among the crew. Key communicators and workers with innate leadership skills get a chance to show what they're capable of. Even without trying, team building activities put them in settings where stepping forward feels natural.
These team members can assist in the success of the company by applying their unforced leadership abilities to the work setting. Team building activities give them a chance to practice how to help your business reap the benefits of teamwork!
When a company has a trusting culture that encourages its workers and helps them develop personally and professionally, success is a natural outcome. By incorporating team building activities that inspire these sorts of soft skills, a business demonstrates its commitment to workers' well-being and individual successes. The result is a team that enjoys their work environment, is likely to stick around longer and feels a greater sense of ownership in the collective growth of the company.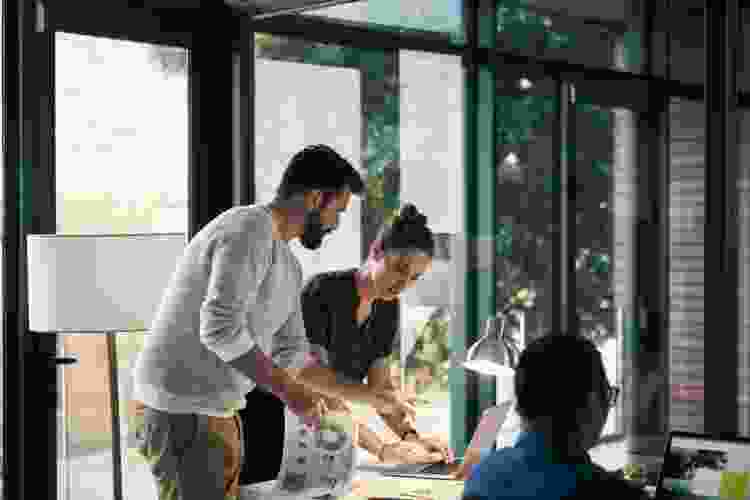 Benefits of Team Building
There are numerous benefits to team building, both for individual workers and for the company overall. These include:
Improved employee retention
Greater sense of commitment among workers
Emergence of natural leaders in the group
Connectedness to the company mission
Increased productivity
Higher employee engagement
Opportunities for innovative ideas to arise
A caring-based work culture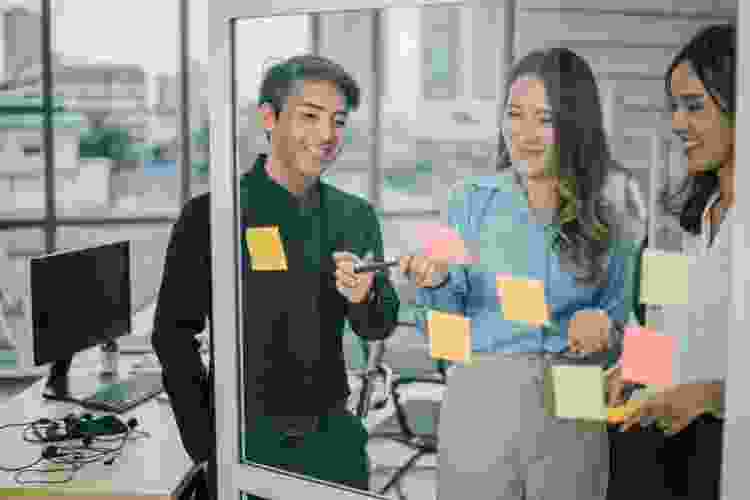 Join 200,000+ Culinary Enthusiasts
Exclusive deals, recipes, cookbooks, and our best tips for home cooks — free and straight to your inbox. PLUS: 500 Rewards Points.
When you include team building activities in Charlotte in your action plan, you give your group the opportunity to grow into their teamhood. Whether they're enjoying a concert together, taking in art and cultural experiences or engaging in friendly competition, your crew gets the chance to see one another in a more natural setting. Utilizing team building activities in Charlotte in this way can inspire interpersonal connections that bring the gang together, transforming them into a true team. Once that happens, there'll be nothing they can't accomplish!
For even more team building activities in Charlotte and beyond, check out other experiences happening on Cozymeal.
Team Building in More Cities Near You
For even more great team building inspiration in cities near you and around the U.S., check out our comprehensive guides: