67 Best Gifts for Employees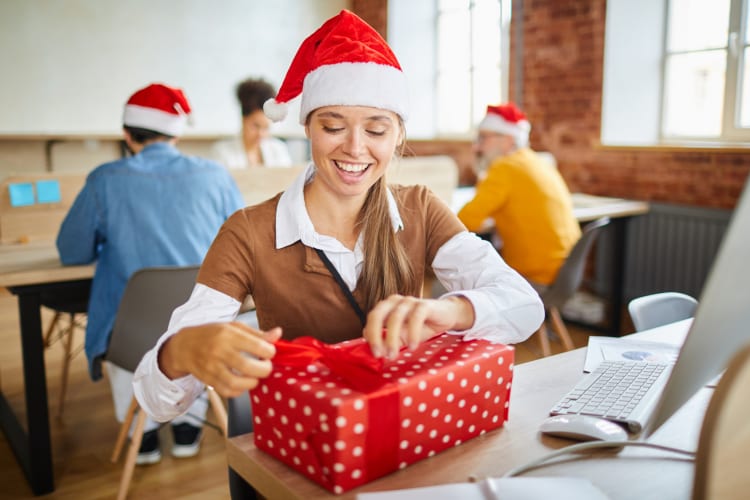 Our editorial team recommends the best products through independent research, selection and careful review. If you make a purchase through one of our affiliate links, we may earn a commission. Prices are subject to change.
The best gifts for employees make workers feel important and part of the team, but not all employees are the same. Whether it's a gift for a promotion or accomplishing a major project, or just a simple way to say thanks for their continued hard work, finding the right gifts for employees is vital to creating a happy workplace.
Stumped on where to begin? There are plenty of gift options on the market but choosing the right gifts for employees' personalities is important. It's also essential to take different positions into consideration. Do you have employees that work remotely? Or, did a new employee just start? Depending on their job position and role with the company, the type of gift for employees you buy can differ greatly.
Here are some options to help you determine which gifts for employees are most appropriate for different staff members at your company.
Jump to Section
Corporate Gifts
1. Foodie Gift Cards
Instead of a tangible item, many people prefer experience gifts. For the workers who are in the office for long hours, foodie gift cards are great gifts for employees. Help your team unwind and create a memorable time with their family and friends. The best foodie gift cards can be used for online cooking classes, in-person cooking classes, online mixology classes, food tours, virtual wine tastings and more.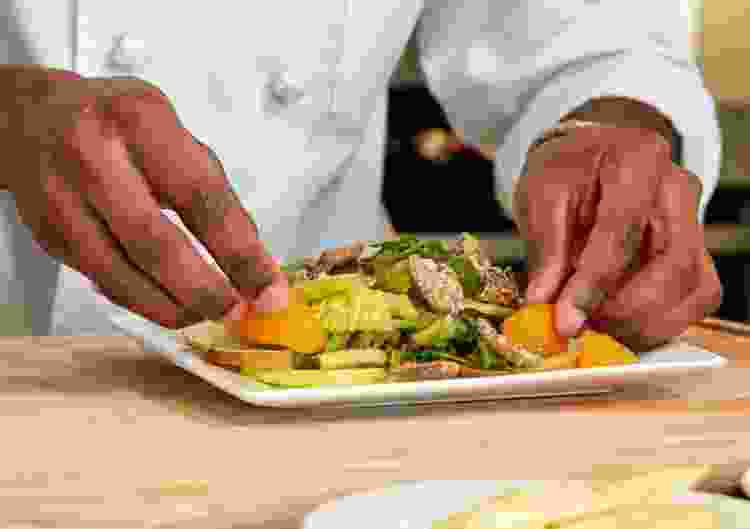 2. Coffee Mug
Treat your employees to an elevated cup of coffee with the Zwilling Sorrento Plus 4-Piece Coffee Glass Set. Elegantly crafted out of mouth-blown, double-walled borosilicate glass, these gifts for coffee lovers keep hot drinks hot while remaining cool to the touch. A coffee mug set makes for a versatile and everlasting gift for employees that will go to use for years to come.
3. Gadget Charging Station
A gadget charging station keeps desks clutter-free and can charge multiple devices at once. This simple station makes it easy to organize all of your electronic devices in one place and creates a clear path for your charging cords so that they won't get tangled up. You don't have to be tech-savvy to appreciate this convenient gift for employees.
4. Windproof Umbrella
For those rainy days, a windproof umbrella is a classic gift for employees that's always great to have on hand, whether in your desk drawer or kept in your car. This simple gift will come in handy on many occasions and is something that almost everyone can use.
5. Decorative Lunch Bag
Lunch bags aren't just for kids! They also make great gifts for employees. A lunch bag makes it easy to bring a handmade meal to work every day and can help them differentiate their lunch from others in the community refrigerator.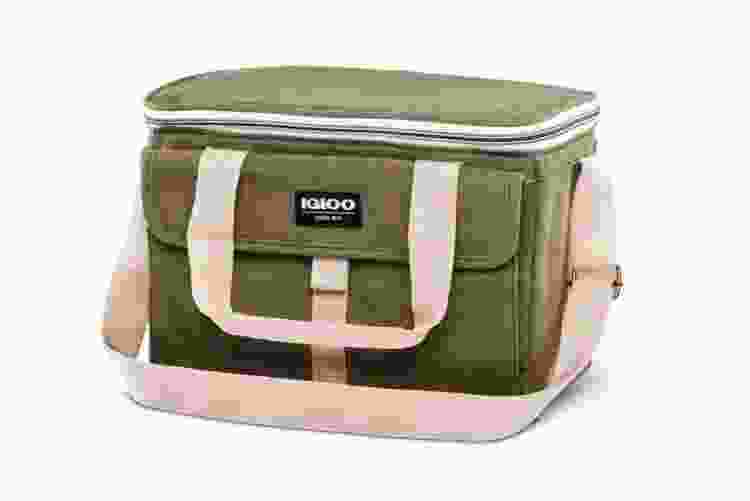 6. Personal Desk Fan
For the worker who's always hot, a personal desk fan is surely a cool gift for employees. A small fan can easily be plugged in and propped on top of an employee's desk for a refreshing breeze throughout the workday.
7. Desk Riser
Sitting all day at work can be uncomfortable. Desk risers are the latest trend, relieving muscle aches, reducing stress and increasing productivity. These helpful gifts for employees also help elevate office equipment, leaving more space and less clutter on their desk.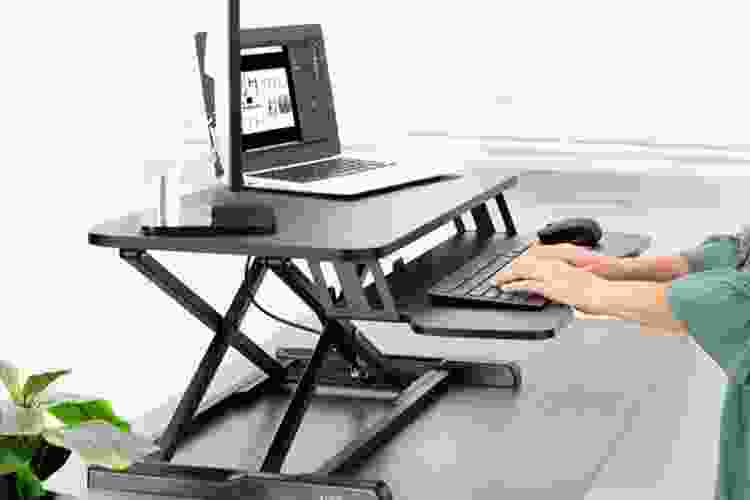 8. Exercise Ball
Helping to improve stretching and work productivity, an exercise ball makes a great gift for employees to feel more comfortable throughout their workday. This unique exercise ball makes it easy to switch from a chair position to a workout and stretching position and can fit under most desks for storage.
Gift Cookware Loved by Chefs
Shop gourmet gifts for your favorite foodie. Chef-beloved brands. Easy returns. Price matching guaranteed.
9. Champagne Gummy Bears
Sometimes work calls for a celebration. When you can't pop a real bottle of Champagne, gourmet gummy bears are perfect gifts for employees. This sweet treat is sure to satisfy anyone's sweet tooth no matter the occasion.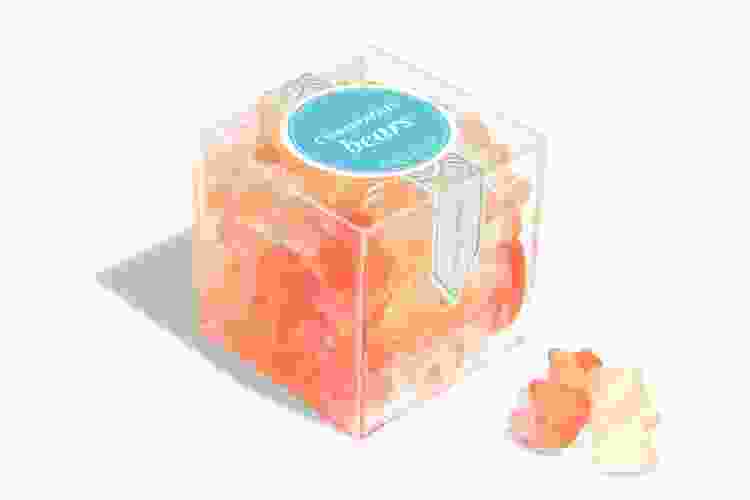 10. Heated Blanket
Heated blankets are perfect gifts for employees who like to stay warm in the coldest of offices. Whether it's cold outside, or the office is set to freezing, keeping a heated blanket nearby makes the workday more tolerable and cozier. Your employees will love wrapping up in this soft and warm blanket while they get work done.
11. Chocolate Covered Strawberries
Hand-delivered chocolate-covered strawberries are unique and delicious gifts for employees that will brighten up anyone's workday. Besides, who doesn't love snacks? These decadent strawberries come in many varieties and styles to match their personality.
12. Warm Jacket
Offices can get chilly, so why not give the gift that keeps on giving with a warm fleece jacket? Jackets make great gifts for employees to keep on hand in the office and can be thrown on in between meetings or while working at your desk.
Gifts Under $10
13. Succulents
Being stuck in the office can be a bit of a drag, especially when the weather is nice! Bring the great outdoors in with fresh and easy-to-care-for succulents that make affordable gifts for employees. These small plants require little care and water, making them a lively accent even for those without a "green thumb."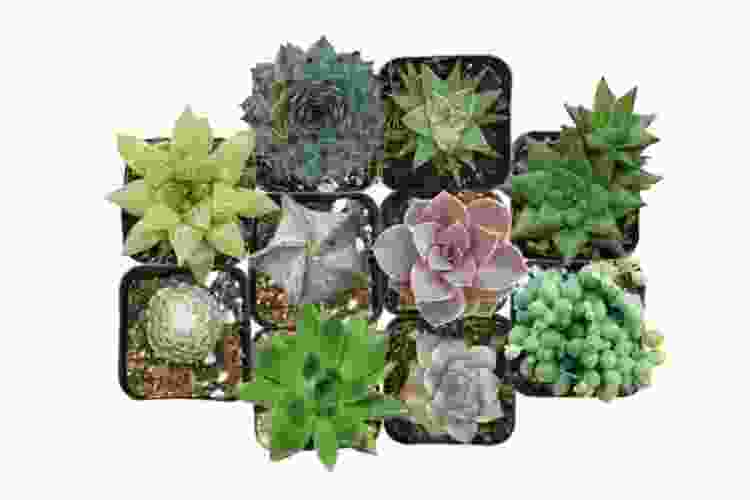 14. Picture Frame
A picture frame is an easy way to liven up your employee's desk and adds a personal touch to the mundane office décor. This simple gift for employees is always something good to have on hand and can be used for a variety of reasons, whether in the office or at home.
15. Weekly Planner
Having a place to jot down notes, work assignments and social events is a must-have for most employees and a frugal gift option. A weekly planner is a great gift for employees who are super organized, keeping all of their things in one place.
16. Stainless Steel Water Bottle
Instead of running to the water cooler multiple times a day, your recipient can stay hydrated with a refillable water bottle. Stainless steel water bottles are easy to clean, keep water cold and hold more water than your average cup, making them a beneficial gift for employees striving to drink more water.
17. Fun Socks
Lively socks are fun gifts for employees that add some flare to their standard office attire and also make great conversation starters. These silly socks come in a variety of unique patterns and styles and are versatile enough to find something for just about anyone.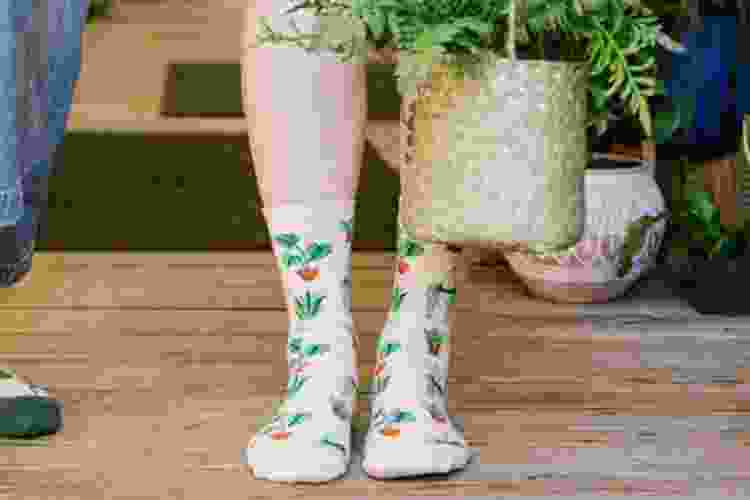 18. Pop Socket
Pop sockets are handy gifts for employees that make it easier to carry a phone around all day in the office, or in between meetings. This device sticks to the back of a smartphone creating a small handle to prevent slipping or dropping your phone.
19. Fine Point Markers
A set of fine point markers will brighten up their work calendar or assignments; making work a lot more fun. Fine point markers often work better than your everyday pen and won't break like a pencil, plus they come in so many fun colors. Meetings just got a lot more fun with these vibrant and professional gifts for employees.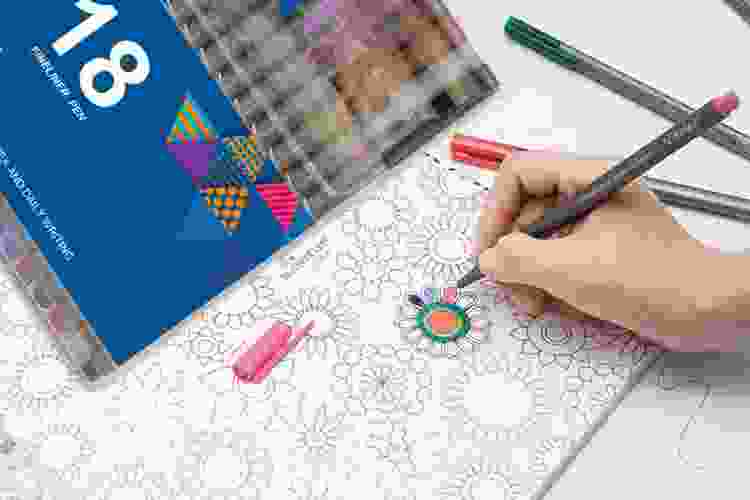 20. Hand Moisturizer
After typing all day, your employees wouldn't mind treating their hands to a gentle massage with some relaxing and soothing hand moisturizer. Hand moisturizer is always good to have "on hand" for an employee gift. Pun intended.
21. Scented Candle
A scented candle can create a welcoming vibe and make it easier to enjoy your workspace. Employees will love feeling at home with a refreshing scent! A candle is a classic, yet much-appreciated gift for employees no matter what the occasion is.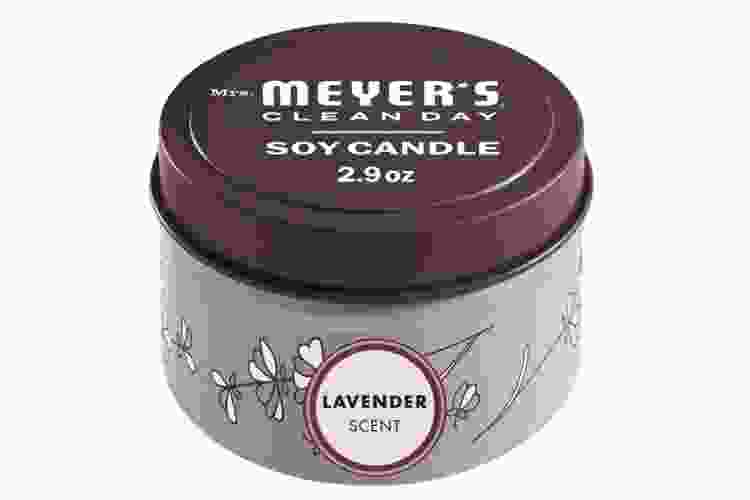 22. Stainless Steel Straws
A stainless-steel straw not only saves on plastic but is a helpful item to keep on hand both inside and outside the workplace. Employees can use this with their water bottle, coffee or other drinks throughout the day.
23. Lip Balm
For those who make quite a few presentations throughout the day, or host a lot of meetings, a lip balm set is a great gift for employees to freshen up and moisturize their lips after all that talking. Small and convenient, lip balm can easily be stored in their desk for a quick grab when needed.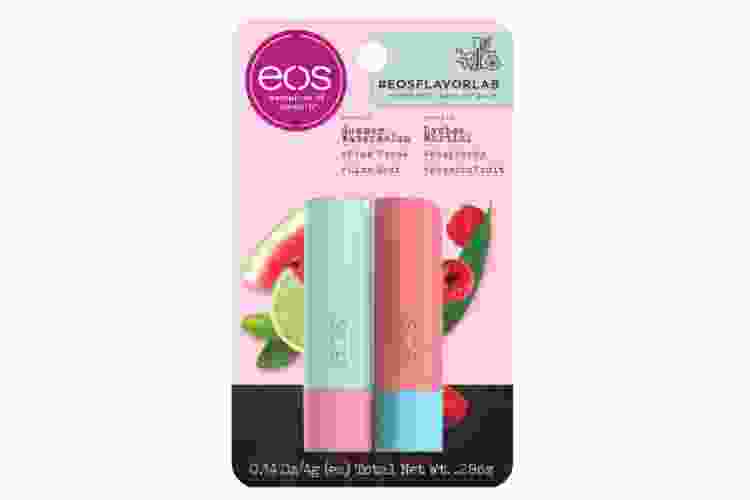 24. Laptop Sleeve
Dragging a laptop in and out of meetings is a risky move. A laptop sleeve will help your employees protect their most important piece of office equipment. It's easy to say this protective accessory is a gift for employees that keeps on giving, and the company would appreciate it as well.
Gift an Online Mixology Experience
Raise a toast to the perfect gift. Enjoy craft cocktails, bartending basics and more taught by five-star mixologists.
Employee Appreciation Gifts
25. DIY Sushi Rolling Kit
For a truly unique gift for employees, why not give them the tools to create their own gourmet sushi at home? The Global Grub DIY Sushi Kit comes with all of the dry goods a budding sushi chef needs: sushi rice, nori, rice vinegar powder, sesame seeds and wasabi powder, plus a rolling mat and cooking instructions. It's one of the best sushi making kits on the market.
26. Stainless Steel Barware Set
Some elegant stainless steel barware, such as the True Fortify Stainless Steel Barware Set, is a thoughtful and relaxing gift for employees who love hosting home happy hour or making specialty cocktails. For an extra touch, include a bottle of their favorite liquor and a cocktail recipe book for the ultimate staff appreciation idea.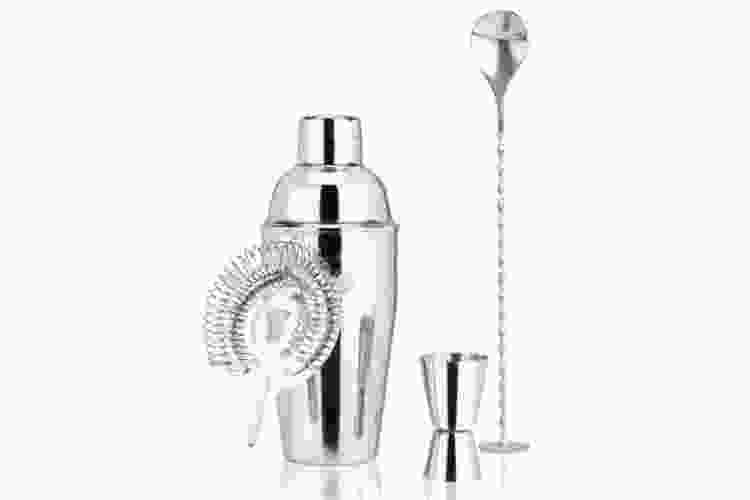 27. Ultimate To-Go Container
An organized lunch box is a staple gift for employees who bring a meal to work every day. This container features utensils and specialized compartments to separate foods. Lunch just got a little more exciting.
28. Yoga Mat Tote
This yoga mat tote is essential for carrying a yoga mat, gym clothes and other workout equipment for employees who work out before or after work. Having a bag that can carry all of your things at once encourages employees to stay fit while looking chic.
29. Movie Theater Gift Card
Date night just got better! Going to the movies is a classic activity and a fun time for the whole family. No matter how they enjoy it, a movie theater gift card is a wonderful gesture and a gift for employees that always goes to good use.
30. Flowers
Classic and simple, a flower bouquet is often the easiest way to your appreciation and makes a classic thank-you gift for coworkers. Most individuals love having a surprise flower delivery at work and the special attention it brings to their desk. Flowers are thoughtful gifts for employees that always go over well.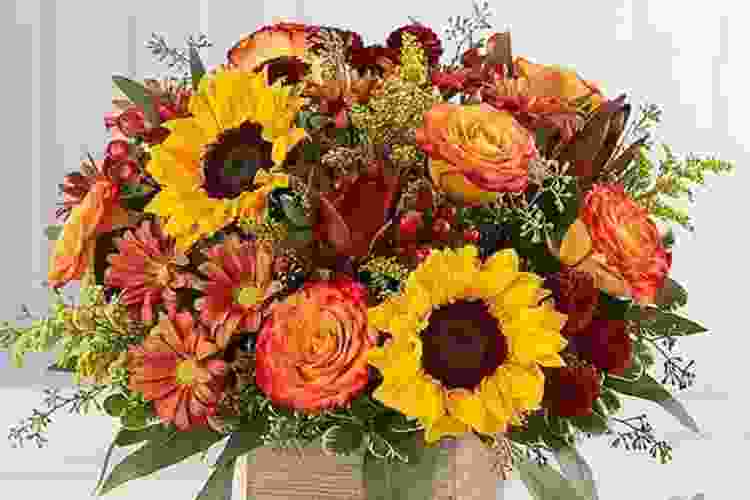 31. Yeti Tumbler
Anyone who is familiar with the Yeti brand knows just how well-made this product is. Popular for many reasons, a Yeti tumbler is a gift for employees that everyone will love both inside and outside the office.
32. Desk Vacuum Cleaner
This mini desk vacuum is a perfect gift for employees who like to keep their work station clean of dust and dirt. This cordless vacuum easily maneuvers around a desk and is battery operated, keeping their workspace squeaky clean.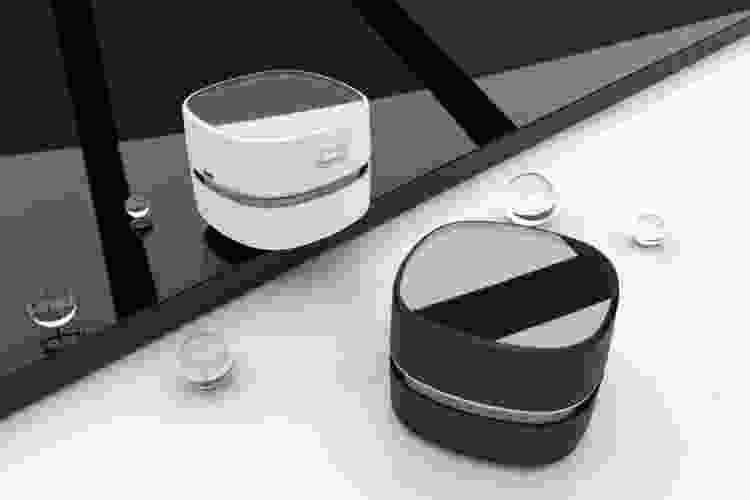 33. Marble Rolling Pin
Need a useful gift for bakers? A rolling pin is an essential gift for employees who like to bake. This marble rolling pin is ideal for providing a smooth and clean roll without any sticking. Plus, its trendy marble finish is Instagram worthy!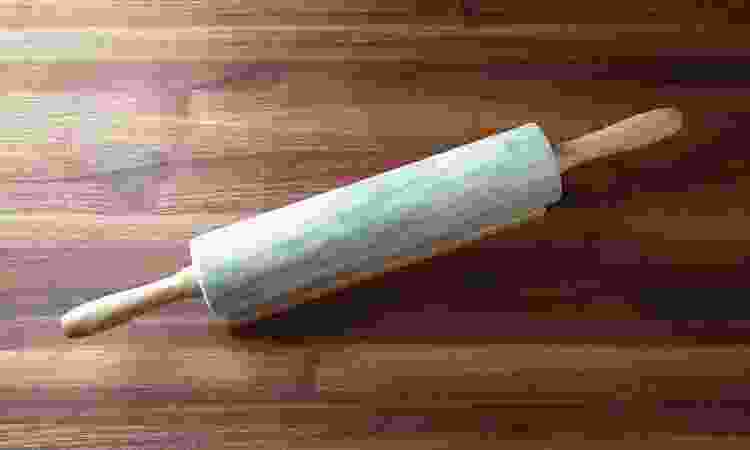 34. A Day at the Spa
Everyone deserves a little extra pampering from time to time. Self-care is essential to mental wellbeing, and a local spa gift card for employees is a great way to give them the chance to unwind.
35. Cookie Tower
A sweet treat is a kind way to show your appreciation for someone and always makes a great gift for employees. This delightful cookie tower comes with a variety of cookies and is sure to be a pleasant and delicious surprise.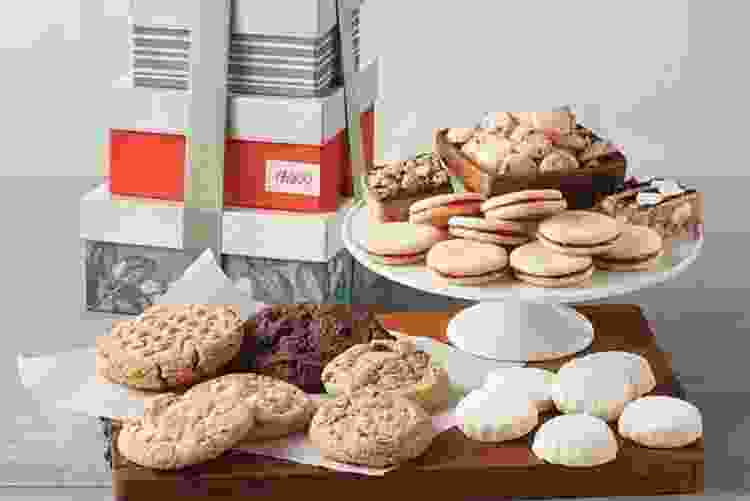 36. Fine Chocolates
A box of chocolates isn't something most people will buy for themselves, making it a really special gift for employees who have gone above and beyond. This decadent box of chocolates is a fancy treat and comes in a variety of pieces, sizes and customizable ribbons.
Gifts for Remote Workers
37. Dinner From a Private Chef
Since remote employees miss out on sporadic group lunches, catered meetings and sometimes company parties, a gourmet meal is a treat and a perfect gift for foodies. Private chefs will come to them with all of the ingredients and equipment needed to make a five-star meal. They'll even provide clean-up at the end! There are private chefs in Chicago, private chefs in Houston, private chefs in London and beyond. This would also make a wonderful work anniversary gift for those celebrating a milestone.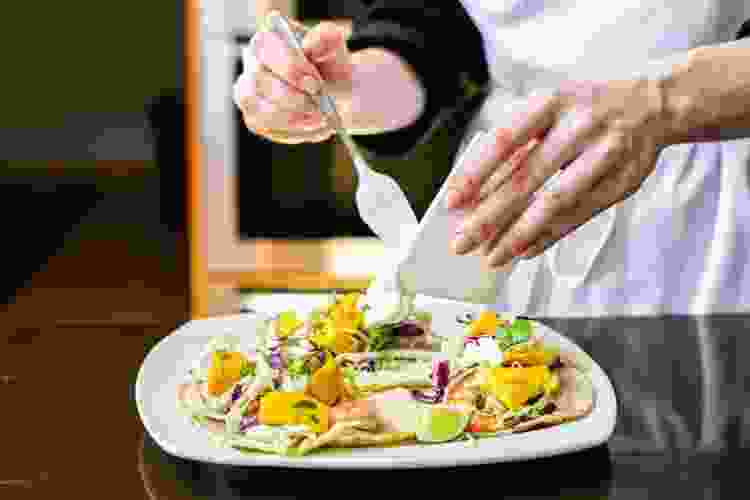 38. Netflix Subscription
After working from home all day behind a computer, the perfect way to unwind is to binge-watch trending shows. Netflix has all the latest hits, as well as old movies perfect for date night or a little self care. A Netflix gift card makes for the perfect gift for employees of any age, and is a thoughtful work-from-home gift for your telecommuters.
39. Programmable Coffee Maker
With no common kitchen to grab a coffee with coworkers, you can still make sure your remote workers always have the good stuff at their fingertips. The Cuisinart 10-Cup Thermal Programmable Coffeemaker is a thoughtful gift for employees that comes with a charcoal water filter and stainless steel carafe to guarantee a hot and delicious cup any time of the day.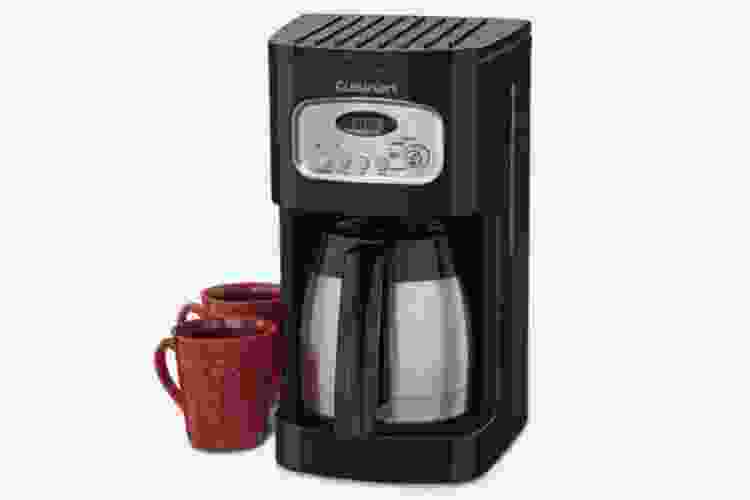 40. Motivational Book
The Big Book of 30-Day Challenges provides simple, day-to-day advice to live a better, healthier life through different challenges. Encourage your employees to practice self-care and to challenge themselves to improve their daily habits and productivity.
Gift a Local Food Tour Now
The perfect gift for every gastronomist. Discover an abundance of culture and culinary delights with a five-star local guide.
41. Reusable Tote Bag
Remote employees often choose to work in various locations, like a park or local coffee shop. A reusable tote bag is a perfect gift for employees to carry their office essentials around with. They can set up their workstation from anywhere that they would like.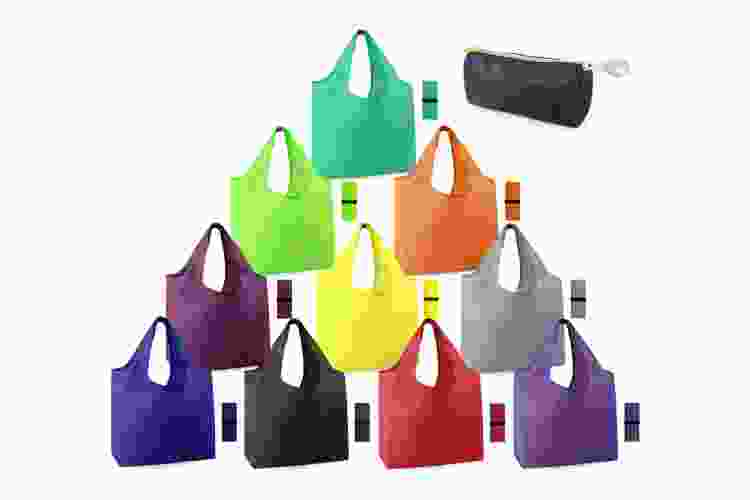 42. Office Chair
Having adequate office furniture can help enhance production on the job. A comfortable chair is a smart gift for employees to ensure that they have a suitable working environment even if they don't work on-site. This comfortable chair is well worth spending the money on for your employee to be comfortable day in and day out.
43. Headphones
A good pair of headphones can help drown out background noise and make an incredibly useful gift for employees who work at home taking conference calls. These headphones are high-quality and will enhance their hearing whether listening to music or in a virtual meeting.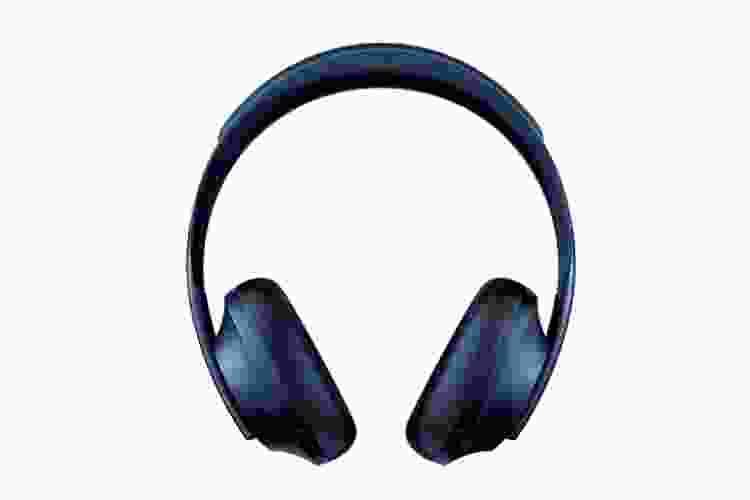 44. Portable Charger
When working on the go, it's vital to have a power source to keep your electronics going for work. A portable charger is a perfect gift for employees who like to work outside the office. It's also a great gadget to have for everyday life and traveling.
45. Slippers
One great thing about not working in an office is having a free dress code! A warm pair of slippers is a cozy gift for employees that will be a treat to wear. These slippers are perfect for staying warm and comfortable while getting work done from a remote setting.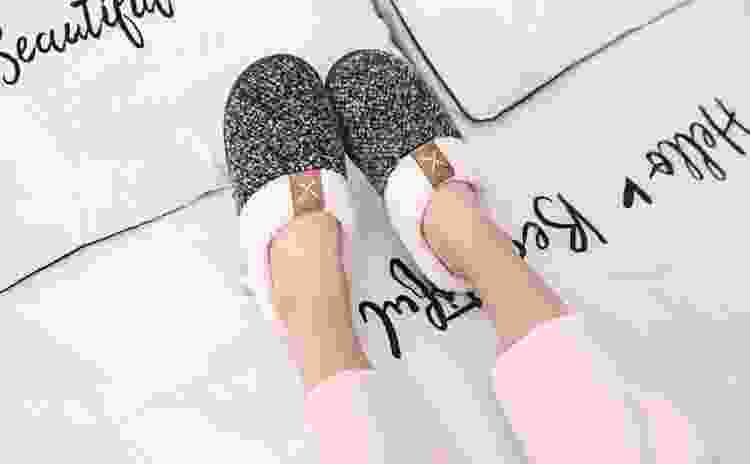 46. Alexa Smart Speaker
This smart home speaker syncs with Amazon's Alexa and is controlled by voice activation. Add Alexa to any room and be able to check the news, weather, play music, turn on or off lights, and more. This would make a great gift for employees who work from home so that they won't have to get up from their desk.
47. Smartphone UV Sanitizer
Whether they're a clean freak or not, smartphones are infamous for collecting germs. This handy gadget sanitizes smartphones using UV light, helping to reduce bacteria in minutes. This gift for employees can easily be kept on a desk or slipped into a laptop bag or purse for traveling.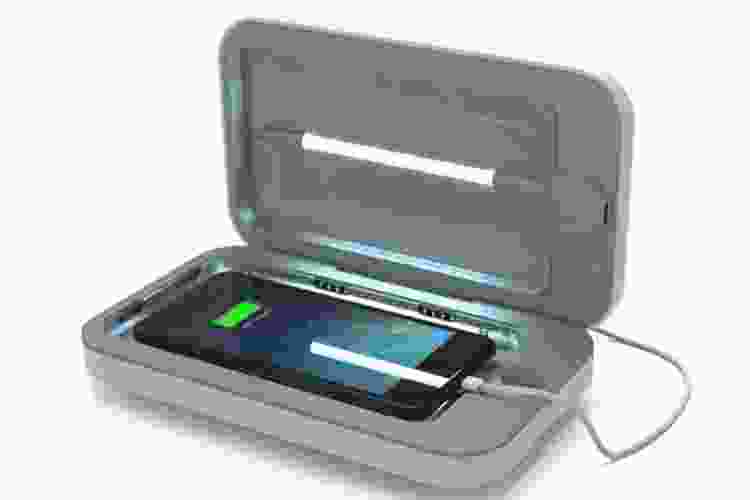 Gift an Online Cooking Class Now
Give your favorite gourmand the gift of world-class cooking lessons right from the comfort of their own kitchen.
48. Wireless Bluetooth Shower Speaker
Some of your best ideas come from the shower! Everyone enjoys singing in the shower from time to time, and a waterproof speaker is a fun gift for employees that can be hung conveniently inside the shower to make getting ready for the workday much more fun.
Christmas Gifts for Employees
49. Mini Christmas Tree
Spread some holiday joy by gifting a mini Christmas tree for your employee to decorate however they feel is best. Sure to kick off the holiday spirit, décor is a fun employee Christmas gift idea to get their creativity flowing and make things jolly and bright.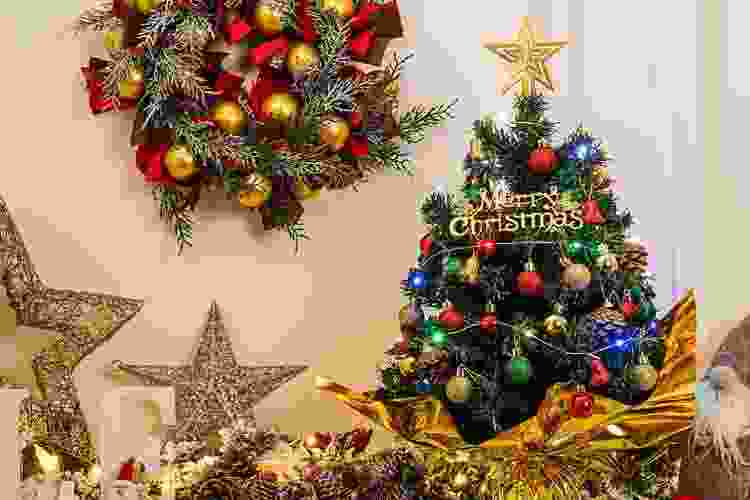 50. Hotel Gift Card
Give the gift of a vacation with a gift card for employees to a local boutique hotel or bed and breakfast. This will allow your employees to use their PTO and enjoy some time to themselves away from the office.
51. Reed Diffuser
Great for filling your house full of holiday scents, or for a clean scent year-round, a NEST reed diffuser is a household favorite and a classy Christmas gift for employees. This unique device differs from a candle by diffusing oil through a set of long stick reeds, reducing the hazards of an open flame.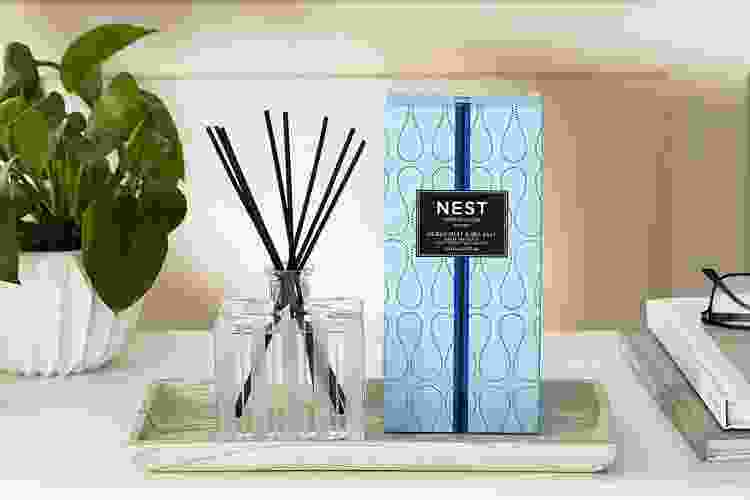 52. Wine Bottle Stoppers
To keep wine fresh and cork-free, a wine bottle stopper is a convenient gadget for every kitchen and a useful wine gift for employees. This classic design is simple and helps preserve an opened bottle of wine's flavor and aroma.
53. Wine Advent Calendar
Advent calendars bring back charming childhood memories, but this wine advent calendar is the adult Christmas gift for employees that keeps on giving. Featuring 12 nights of wine, any wine enthusiast will enjoy sipping on new tastes each day they open a new door.
54. Cards Against Humanity
This adult card game is bound to liven up a party! For those who enjoy games and have a wicked sense of humor, Cards Against Humanity is a great lighthearted Christmas gift for employees. Some cards contain adult content, so make sure you don't give it to anyone who might find it inappropriate.
55. A Mini LED Light Box
Light up their desk with inspirational messages or quotes with an LED light box. This fun employee Christmas gift idea makes it easy to personalize your work area and gives your co-workers something to laugh about.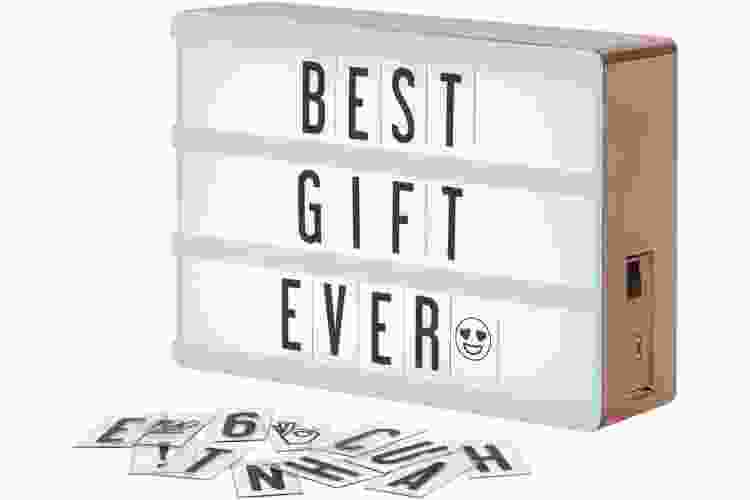 56. Touch Screen Gloves
In the winter season, it's hard to use your cellphone without your hands getting too cold. Touch screen gloves are the perfect holiday gift for employees for both inside and outside the office. These gloves keep your hands warm while letting you freely operate your touch screen devices.
57. Tile Tracker
They'll never lose their keys, phone or wallet again with a Tile tracker gift for employees. This Bluetooth device can be clipped onto belongings or tucked into bags to help them keep track of things that get lost easily.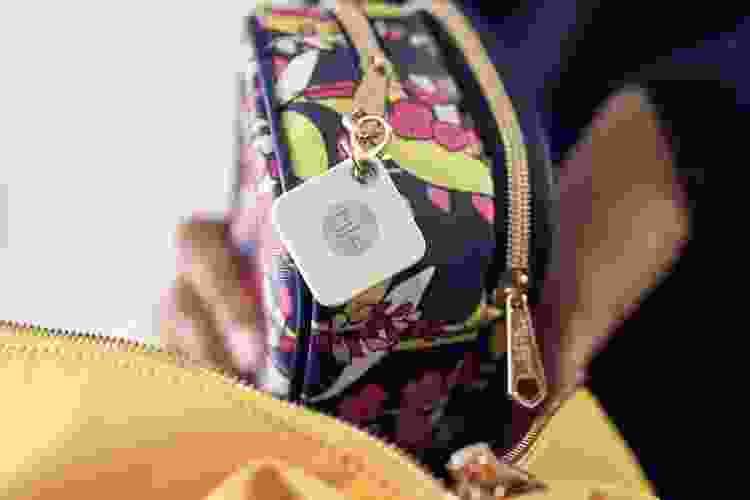 58. New Suitcase Set
Traveling isn't always a breeze, but when you have the right luggage it can make things run a lot smoother. A decent suitcase set with a hard outer shell or durable exterior is essential for a safe and easy trip and a thoughtful gift for employees.
59. Coffee Mug Warmer
Sometimes the most useful staff Christmas gifts are the simplest! They'll get the perfect hot cup of coffee with every sip with this mug warmer. Perfect for the desktop or coffee table, a mug warmer will keep a drink warm as long as they want it so that they won't have to rush to drink it all in one sitting.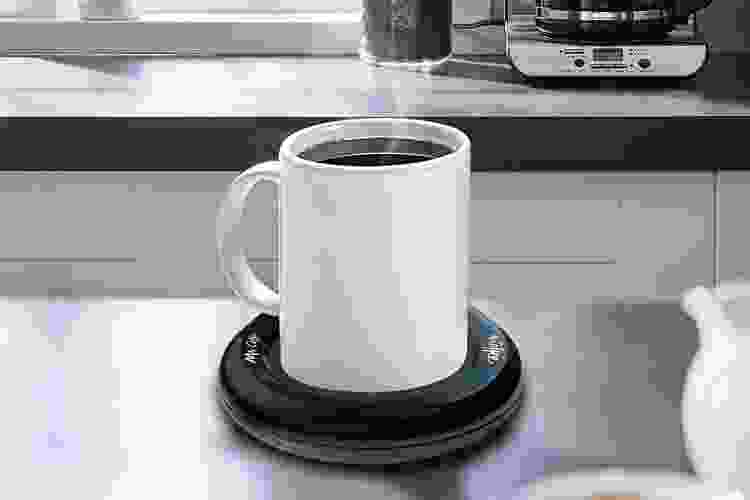 60. Ring Doorbell
This smart device enables video recording when someone comes to the front door. Convenient and safe, a Ring doorbell is a great holiday gift for employees who are at the office a lot or like to travel.
New Employee Gift Ideas
61. Personalized Pen
Personalized gifts for employees are always a fun option. A personalized pen is a timeless gift for employees and perfect for welcoming a new hire to the office for their first day of work. It's also easy to keep track of a pen that has their name written on it!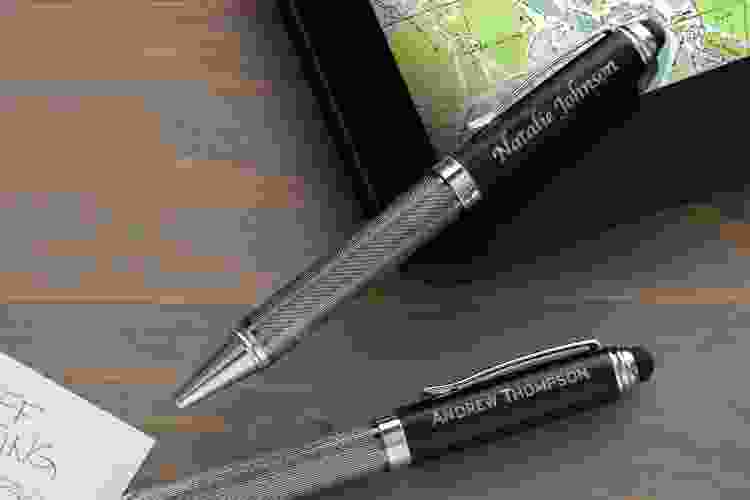 62. Sticky Notes
Simple, yet convenient, a new employee will surely find sticky notes helpful. These classic office gifts for employees are a must-have for any new team member and will help them build up their office equipment collection.
Hungry for the Best Cooking Gifts?
Shop gifts and experiences for food lovers, budding chefs and cocktail connoisseurs.
63. Laptop Bag
A laptop bag makes it easier to carry a laptop to and from the office, making it a super useful gift for employees. With convenient pockets, this laptop bag not only comes in different color options but has the organizational tools necessary to keep all your office supplies in one place.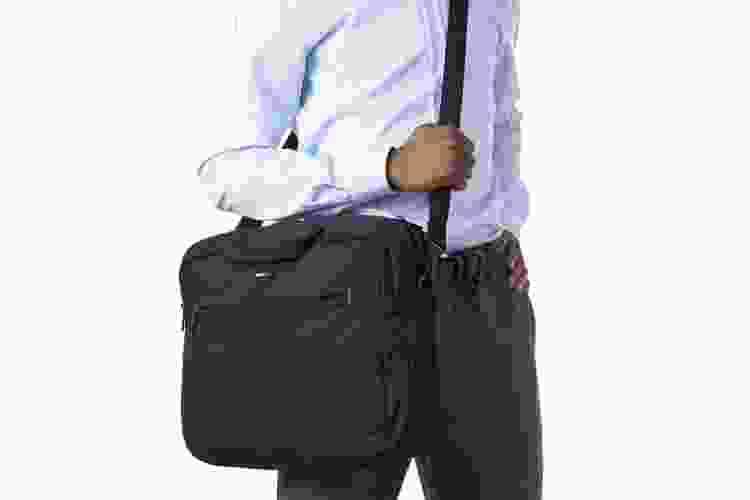 64. Custom Swag
Almost every office creates their own swag for employees to wear or to hand out to clients. A custom swag gift basket is a great welcome gift for employees so that they can take pride in their new job. If your office doesn't already have custom items, such as work polos, t-shirts, hats, etc., it might be worth investing and creating some to have on hand for new hires.
65. USB Flash Drive
Extra storage is always a must and USB flash drives make it easy to save important documents as back up. USBs make practical gifts for employees. They can store their drive in their desks or laptop bags for easy use.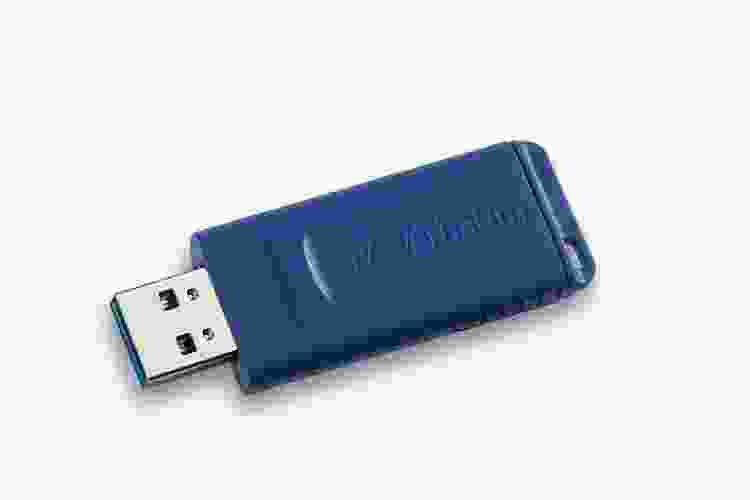 66. Munchie Subscription Box
Give your new hire their own personal snack stash with a monthly subscription box full of munchies. This fun gift for employees comes complete with 10-12 snacks from salty to sweet to savory. There's sure to be something for everyone.
67. Macarons
Something sweet is always a great gift for employees, and a thoughtful way to welcome a new member of the team. Macarons are a trendy treat that your new employee will love snacking on.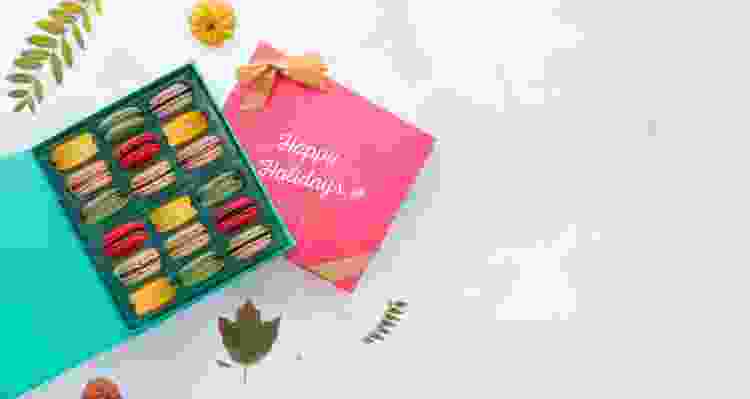 The Dos and Don'ts of Employee Gift Giving
Picking out gifts for employees can be tricky, and as you navigate the complexities it's best to keep in mind some simple dos and don'ts.
The Dos
Do maintain a budget. Whether you're buying gifts for employees with your own money or using the company card, you'll want to ensure that you don't go over budget. Going over budget is not only hard on your wallet but could make other employees feel left out if they got a less expensive gift.
Do buy something that your employee will like. When buying a gift for employees, you'll want to ensure that you're keeping that person's preferences in mind. A senseless and generic gift might not have as much as an impact and won't make them feel as special.
Gift a Private Chef Experience Now
Treat someone special to gourmet fine dining at home. Gift a private chef experience starting at $59/person.
Do keep standard gift giving etiquette in mind. Although you'll want to make it personal, you don't want to embarrass them. Make sure that your gifts for employees are appropriate for an office environment and coworker relationship. In addition, you'll want to give them their gift in an appropriate setting and time. Disrupting workflow to give them their gift might make others feel uncomfortable, distracted or less appreciated.
The Don'ts
When buying gifts for employees, don't forget to buy gifts for remote staff. Although they might not always be physically present, their work is just as important as others. As a matter of fact, remote employees get left out of most corporate office events, lunches, etc., so ensuring that they receive a gift along with the rest of your staff will make them feel included.
Don't procrastinate! Waiting until the last minute to finish shopping for gifts for employees is always a terrible plan. You might not find what you're looking for as easily as you thought, or it might be harder than planned to find something within budget. At the end of the day, it's sometimes easy to tell if someone scrambled and bought a last-minute gift. Putting more time and effort into your gifts for employees will turn out better.
Don't overthink it. If you're struggling to find a gift for employees, or don't know the employee well enough yet, don't fret. The more you overthink, the harder it will be to come to a conclusion on a gift. Stick with something classic if you can't come up with something creative.
Make Your Gifts for Employees Special
No matter the occasion, there are plenty of options on the market that make perfect gifts for employees. The bottom line, your gifts should always come from the heart and taking the time to make an employee feel appreciated or special is what truly matters the most.
When giving your gift, try to find time to speak with them personally to disclose the reason behind the gift and what they did to earn it. Not all employers make an effort to buy gifts for employees, so choosing the proper gift and reason will really go a long way and make a lasting impact on the employee.
Employees are vital to the success of a company, which is why they deserve a little extra from time to time. You don't have to be an expert gift giver to show them that you value their time, effort and hard work every day. Not only do gifts for employees make your team feel valued, but it shows that you actually care and acknowledge the roles that they play at the company to help make it a success.
For even more inspiration for gifts for employees, browse other offerings on Cozymeal.
Team Building in Cities Near You