37 Work From Home Gifts That Make Remote Work Fun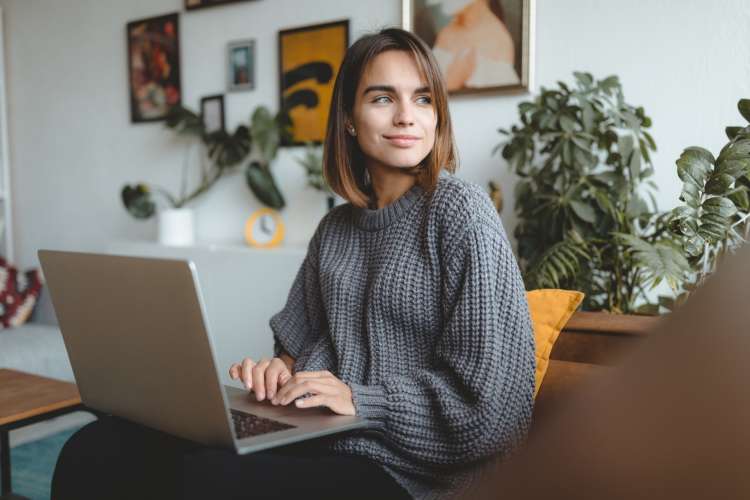 Our editorial team recommends the best products through independent research, selection and careful review. If you make a purchase through one of our affiliate links, we may earn a commission. Prices are subject to change.
Searching for a smart, one-of-a-kind work from home gift for the telecommuter in your life? Now that more of us are working remotely than ever before, items that make home offices more cozy and functional are particularly appreciated.
Whether you are shopping for a friend, relative or virtual coworker, we've compiled some of our favorite gifts for people who work from home. From high-tech gadgets to thoughtful trinkets, these ideas are sure to make their home workspace a bit more delightful.
Jump to Section
Foodie Work From Home Gifts
1. Online Cooking Classes
Help the homebody in your life spice up their culinary repertoire with interactive online cooking classes. These fun and informative virtual experiences let your foodie friend cook alongside world-class chefs on a live stream and learn useful tips and tricks in the process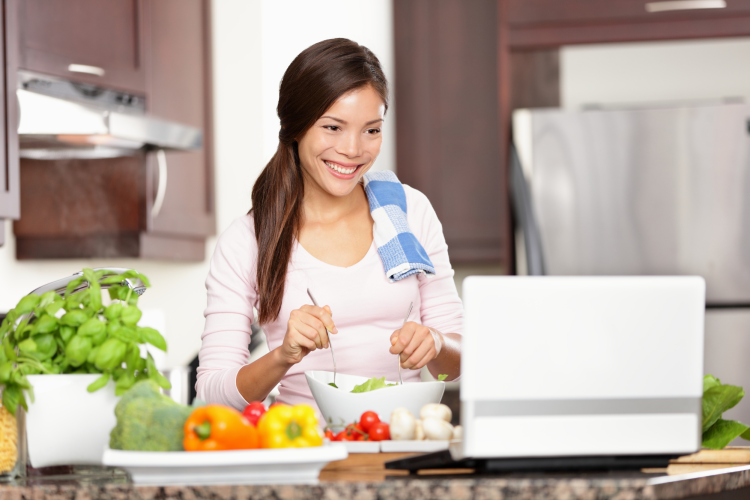 2. Private Chef Experience
For a spectacularly pampering work from home gift, book your loved one a luxurious private chef experience. A night in becomes unforgettable with a vast selection of delectable multi-course menus, prepared by a seasoned chef in the comfort of home; all shopping, cooking and cleanup handled. There are private chefs in Austin, private chefs in NYC, private chefs in Edmonton and beyond. Browse all private chefs near you to book today.
3. Panini Press
A successful day at the home office includes food that fuels you. Your recipient will love putting a gourmet spin on the humble lunchtime sandwich with the Cuisinart Griddler Grill & Panini Press. Easy to use, clean and store, the Griddler lets you press hot sandwiches or panini with ease. It also opens flat to serve as a convenient countertop grill.
4. Snack Box Subscription
Healthy snacks are a vital component of any remote worker's pantry. This adventurous, nutrition-focused snack box subscription from Urthbox is a work from home gift that will keep your foodie friend satisfied all year long. Best of all, UrthBox can be customized to accommodate vegan, gluten-free and paleo individuals.
Price: $83.97+
5. Foodie Gift Card
Sometimes the best work from home gift is the one you choose yourself. If you want to give your culinary enthusiast options, a foodie gift card from Cozymeal unlocks a world of gourmet experiences, from food tours to cooking classes to wine tastings. Gift cards are available in any amount over $10, never expire and can even be used to purchase cookware from the Cozymeal Shop.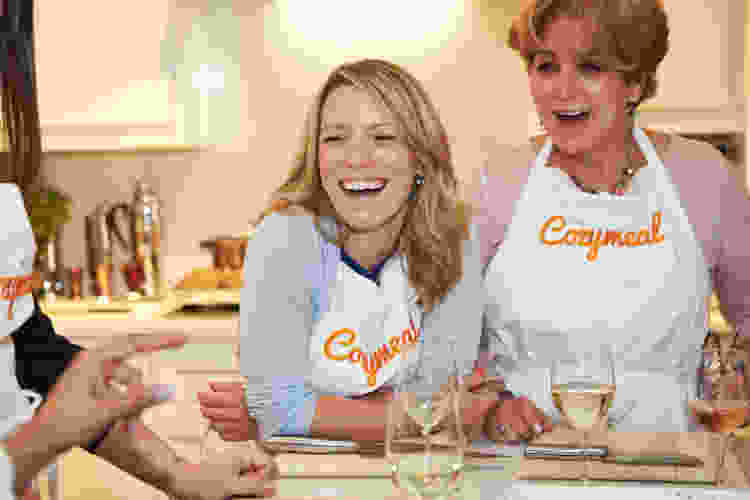 Happy Hour Work From Home Gifts
6. Online Mixology Classes
Help the remote worker in your life bring happy hour home with a fun, informative online mixology class. This clever work from home gift will teach the recipient classic techniques for stirring and shaking speakeasy-quality cocktails, no cover charge required.
Gift an Online Mixology Experience
Raise a toast to the perfect gift. Enjoy craft cocktails, bartending basics and more taught by five-star mixologists.
7. Virtual Wine Tasting
Interactive virtual wine tastings bring chefs' and sommeliers' expertise in wine-making, tasting techniques and food pairings to the comfort of your home kitchen. Forgo a day trip to the vineyard with this unique work from home gift that is perfect for wine enthusiasts.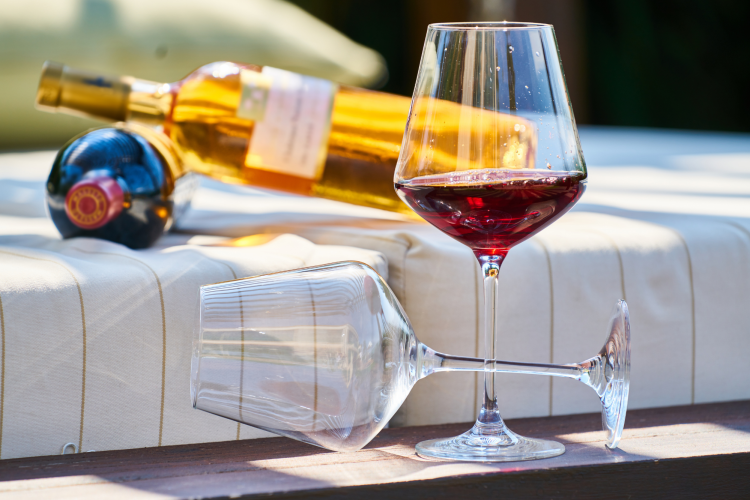 8. Virtual Whiskey Tastings
Give a gift that allows your loved one to unwind after a day of telecommuting with a laid-back virtual whiskey tasting. These approachable classes share the history and distillation process behind our favorite dark liquors, as well as techniques for sampling and sharing tasting notes.
9. Wine Aerator
With a filtration system designed to gently aerate wine and remove sediment, this sleek decanter tower is an elegant addition to any home bar. Oenophiles will adore the way that this wine gift smooths tannins and opens up the wine's bouquet.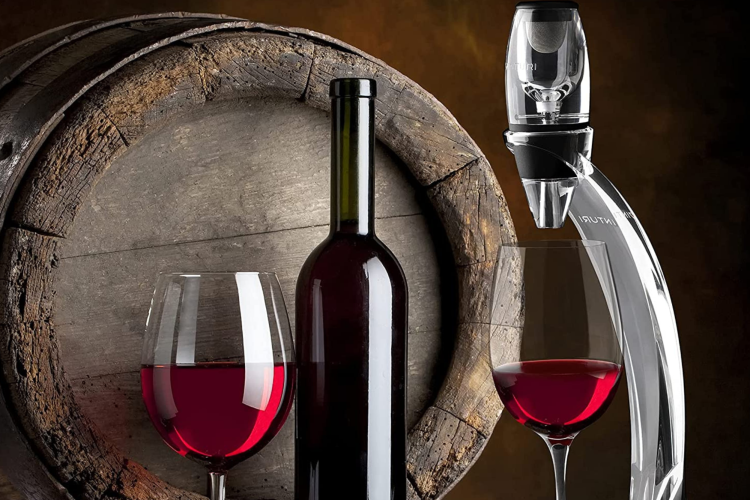 Relaxing Work From Home Gifts
10. Cordless Electric Kettle
Soothe the stress of each conference call that could have been an email with the perfect cup of tea. The Cuisinart PerfecTemp Cordless Electric Kettle is a tea lover's dream with six presets that heat water to the ideal temperature for even the most delicate brews.
11. Shiatsu Neck Massager
Give a work from home gift that brings a bit of the spa into your loved one's home office. This soothing and invigorating shiatsu neck massager uses deep heat and 3D kneading technology to release pent-up muscle tension right at your desk.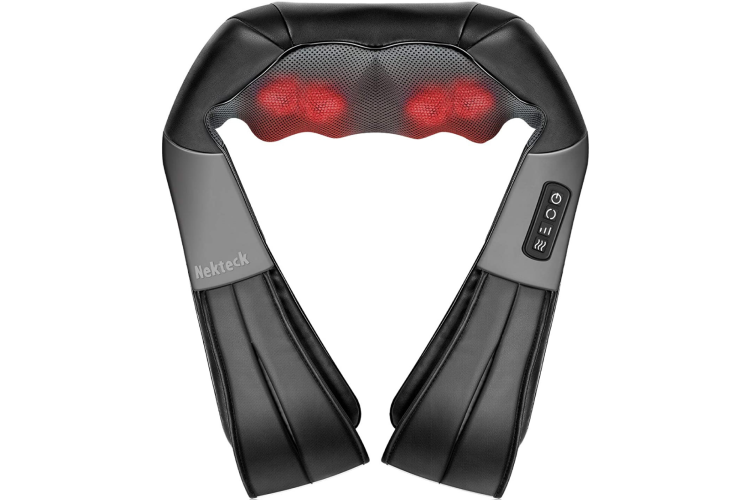 12. Faux Mink Weighted Blanket
Telecommuters who like to keep it will love this ultra-plush 12-pound weighted blanket. This soft faux mink throw is available in a variety of colors to suit any home office decor.
13. Electric Foot Warmer
This plush electric foot warmer and massager is a gift that fits conveniently under the desk to keep feet relaxed and toasty no matter what the day brings.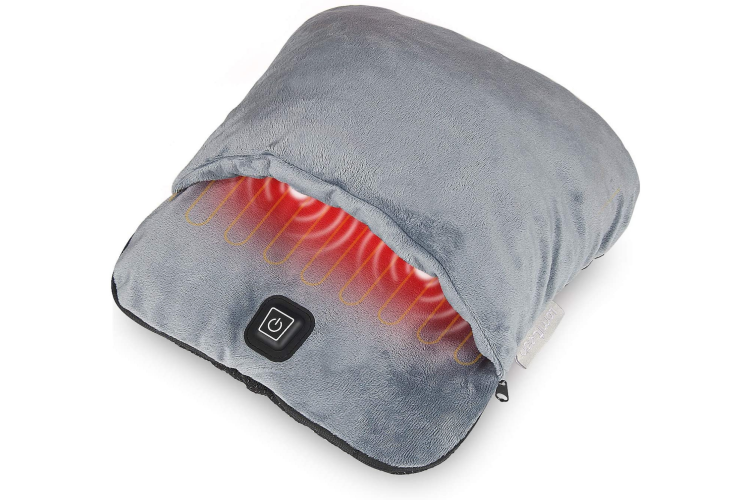 14. Jogger Pants
For a remote worker who loves to look stylish while staying comfortable, these high-waisted drawstring jogger pants are a perfect work from home gift idea.
Gift an Online Cooking Class Now
Give your favorite gourmand the gift of world-class cooking lessons right from the comfort of their own kitchen.
Tech-Savvy Work From Home Gifts
15. Touch LED Lamp
This elegant, modern desk lamp emits a soft, energy-efficient glow that can be adjusted with just a touch. Its unique shape fills home office space with warm light without harsh glare, making it a fantastic work from home gift idea for anyone who feels most productive at night.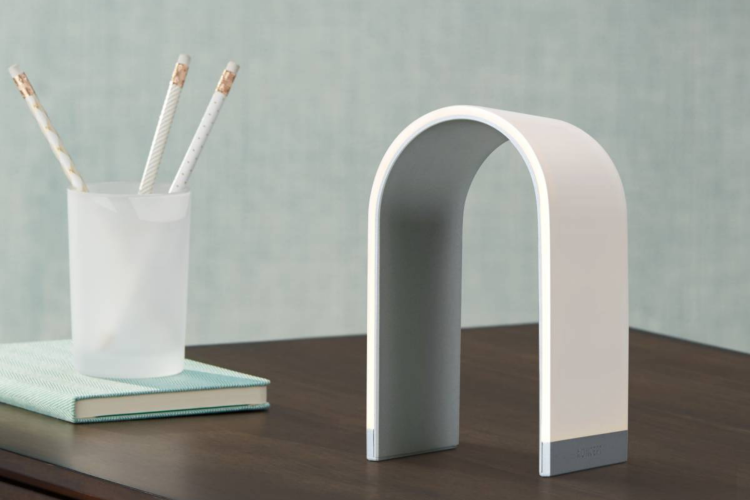 16. Mouse Wiggler
The best work from home gift is sometimes the simplest. This clever automatic mouse wiggler is designed to periodically jar your computer mouse, preventing your screen from going dark during long calls and presentations.
17. Temperature Controlled Smart Mug
No list of work from home gifts would be complete without a gift for coffee lovers. This state-of-the-art, app-controlled smart mug will keep your beverage of choice perfectly hot for up to one and a half hours, no matter what calls you away from your desk.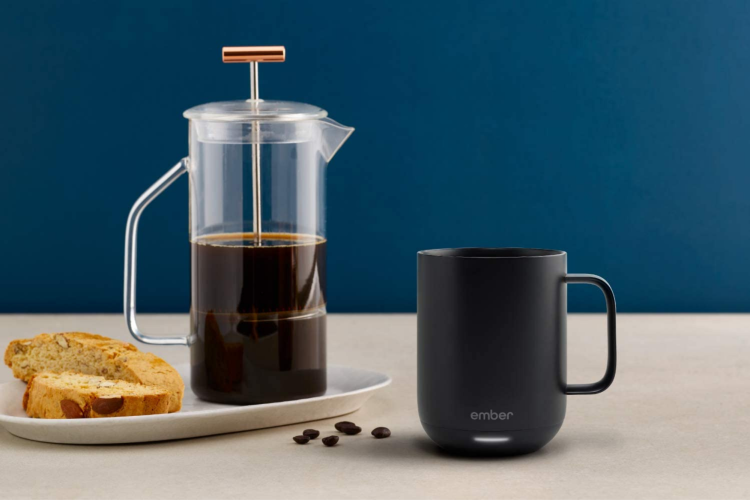 18. Illuminated Keyboard
If the telecommuter in your life gets up before the sun or works late into the night, this Logitech Illuminated Keyboard will help them find the keys. Remote workers can type accurately in the dark thanks to soft backlighting and ergonomic palm rest.
19. Phone Holder and Bluetooth Speaker
This adorable elephantine phone holder doubles as a wireless Bluetooth speaker. Its compact, desk-friendly size and impressive sound quality make it a fantastic gift for work from home.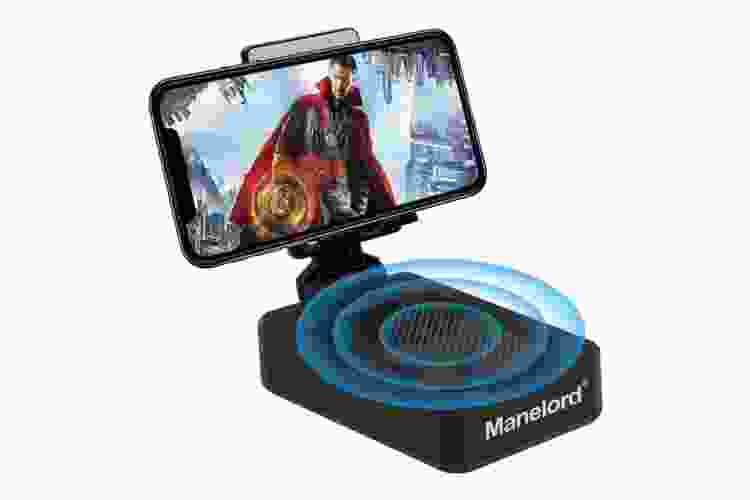 20. Multi-Use Charging Hub
Often the best work from home gifts are the ones that eliminate clutter. Banish that frustrating tangle of cords with a 3 in 1 Apple Charging Station that allows telecommuters to power up multiple devices neatly and conveniently.
21. Google Nest Wifi Router
Unreliable internet is the natural enemy of remote workers. This powerful Google Nest Wifi Router is a fantastic work from home gift idea for anyone who suffers from a spotty connection. It is simple to install and offers plenty of bandwidth so that other household members can game and stream videos without interfering with the quality of video conferences.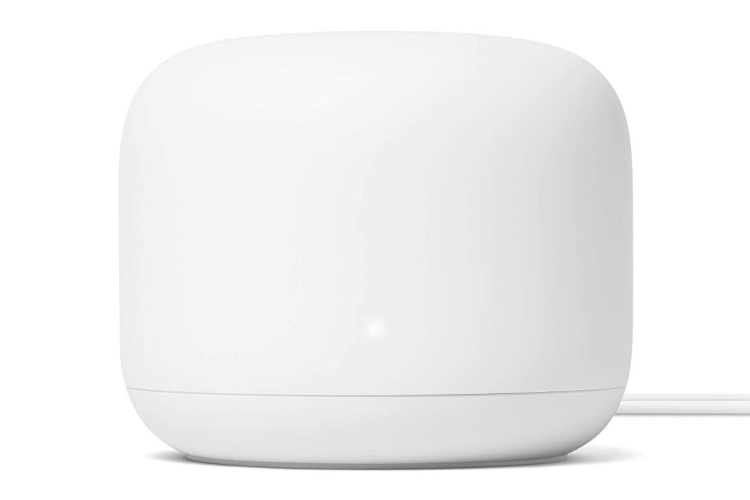 Coffee-Lover Work From Home Gifts
22. French Press
Treat a coffee-loving remote worker to a fresh cup from the Aerolatte French Press Coffee Maker. This timeless brewing method is one of the best French press devices and allows telecommuters to make the perfect amount of coffee, eliminating waste.
Hungry for the Best Cooking Gifts?
Shop gifts and experiences for food lovers, budding chefs and cocktail connoisseurs.
23. Programmable Coffeemaker
Everyone loves a work from home gift that keeps the coffee flowing. The Cuisinart 10-Cup Thermal Programmable Coffeemaker features a sleek, double-walled design and includes a charcoal filtration system for balanced, aromatic coffee every time.
24. Online Coffee Classes
Give a work from home gift that celebrates your loved one's enthusiasm for all things coffee. Online coffee classes guide you through the roasting, grinding and tasting process. Learn an appreciation for coffee's subtle and nuanced flavors, and become your own barista.
25. AeroPress Coffee Maker
A good day in the home office starts with an excellent cup of coffee. Give a work from home gift that will allow your loved one to bypass the long lines at the nearest coffee chain. The AeroPress Coffee Maker utilizes a total immersion brewing process to make smooth, full-bodied coffee and espresso in the time it takes to boot up the desktop.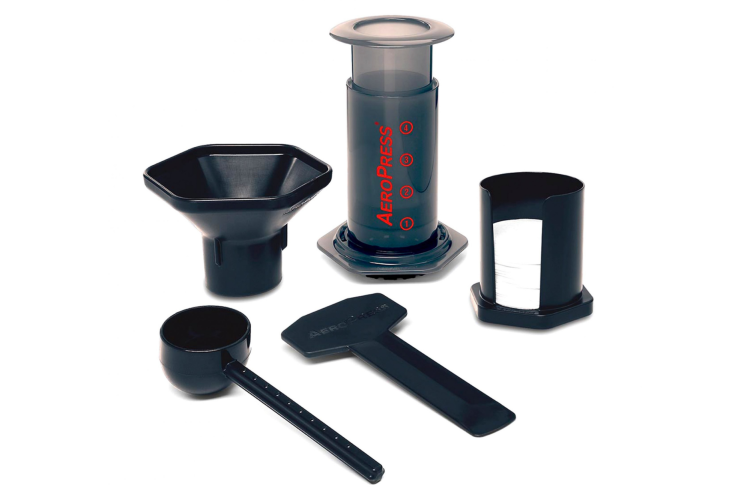 26. Coffee Club Subscription
Atlas Coffee Club lets telecommuters see the world through coffee without ever leaving the home office. Each month includes a shipment of single-origin coffee from a different part of the globe, tasting notes and tips for brewing the perfect cup.
Ergonomic Work From Home Gifts
27. Cushioned Wrist Rest
Hours in front of a screen can take a toll on the joints. Ergonomic office equipment, like this Ergobead Wrist Rest, makes a fantastic gift for people who work from home. Its non-skid design perfectly positions overworked hands to prevent strain and injury.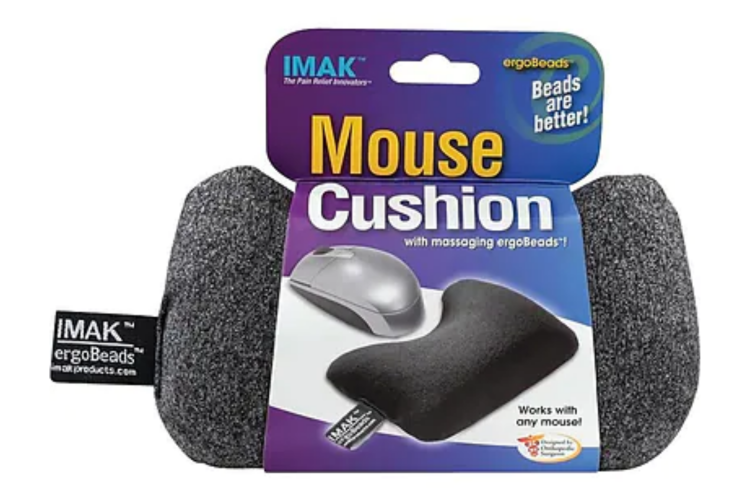 28. Foot Hammock
Make your remote worker's desk more comfortable with this hammock-style footrest designed to take pressure off the lower back during long days at the desk.
29. Adjustable Laptop Desk
This versatile laptop desk is an ideal work from home gift for the person who doesn't like to be bound to a traditional workspace. This clever office gadget travels easily, and the height and angle can be adjusted to turn the cough, bed or floor into a functioning office.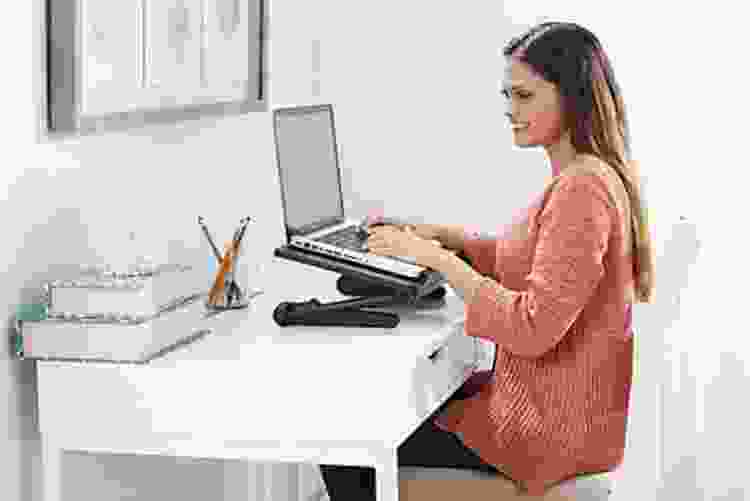 30. Ergonomic Office Chair
Show your support for your loved one (literally) with this handsome ergonomic office chair. This smart work from home gift features adjustable head, back and armrests designed to promote healthy posture and prevent pain from extended sitting.
Gift Cookware Loved by Chefs
Shop gourmet gifts for your favorite foodie. Chef-beloved brands. Easy returns. Price matching guaranteed.
31. Anti-Fatigue Office Mat
For those who prefer a standing desk in their home office, this anti-fatigue office mat helps take the stress off of feet, knees and hips by gently redistributing weight.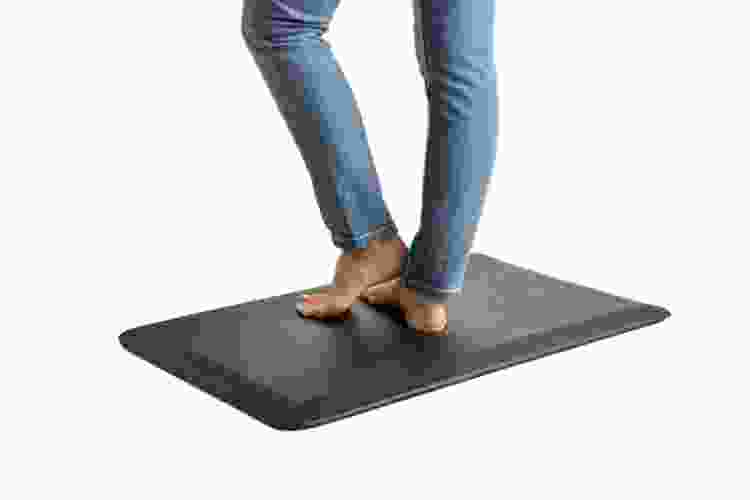 Thoughtful Work From Home Gifts
32. Novelty Memo Pads
The perfect gift for work from home is one that makes your loved one smile through the stress. Find humor in the struggle (and a place to jot down numbers) with these novelty memo pads.
33. Personalized Desk Nameplate
This classically designed walnut desk nameplate will help remote workers lay claim to their home office space. Up to two lines of personalization make this a stunning work from home gift for any telecommuter.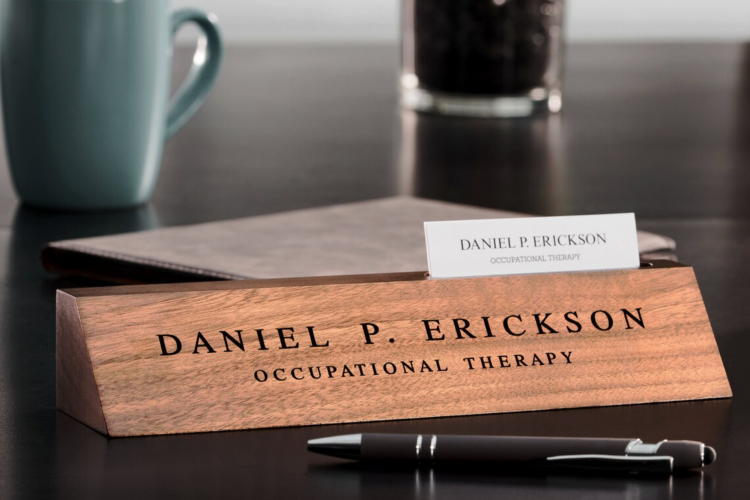 34. Adjustable Shelves
Maximizing home office space can be challenging. These attractive desk shelves are a fantastic idea for people who work from home and love organization. Shelves can be assembled in a variety of configurations and adjusted to different heights, allowing your loved one the freedom to design their own workspace.
35. Office Succulents
These friendly little office succulents are a low-maintenance way to bring life into a home workspace. Their charming, minimalist design brightens any room.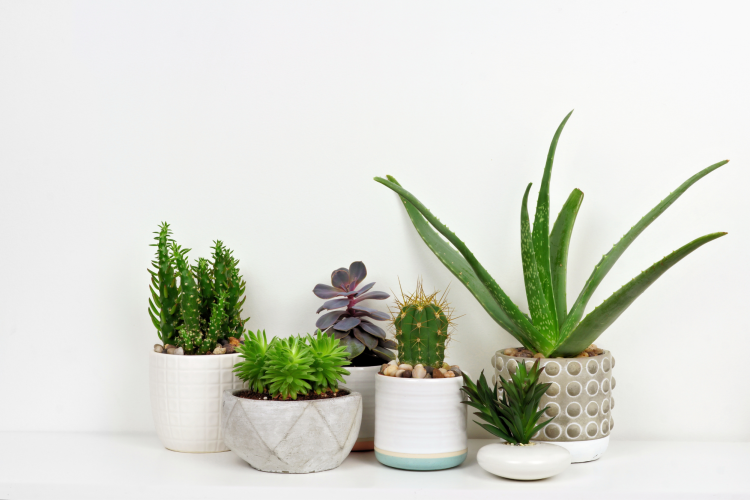 36. Essential Oil Diffuser
This lovely gift for people who work from home will diffuse cooling mist and calming aromatherapy throughout any home workspace. The URPOWER essential oil diffuser comes in a variety of stylish designs and is small enough to display on a desk.
37. Desk Organizer
Your loved one is sure to think of you and smile whenever they use this chic desk organizer for their workstation. Various-sized compartments neatly store office supplies to keep desktops functional and attractive.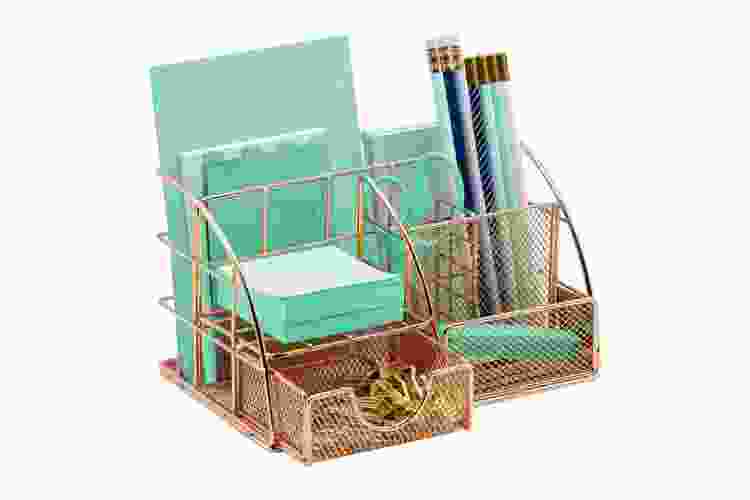 FAQs
What is a good gift for someone working from home?
A great work from home gift idea brightens a telecommuter's day. This may include gadgets for their home office, but treats and experiences that help them unwind after work are equally thoughtful. Use what you know about the recipient's interests and hobbies to choose something you know they will look forward to using.
Gift a Virtual Wine Tasting Now
The ultimate gourmet gift for any wine lover on your list. Virtual wine tastings bring a virtual vineyard experience right to you.
What is a good gift for a home office?
Thoughtful home office gifts may include things that help telecommuters overcome the challenges associated with setting up a workspace in their living area, like wifi extenders, organizers and noise-canceling headphones. Alternately, some of the best work from home gifts are those that add beauty or whimsy to a home office and help the telecommuter feel that the space is their own.
What can you buy someone who sits at a desk all day?
Ergonomic work from home gifts make thoughtful presents for people who spend a lot of time seated at a desk. Look for items that promote good posture and prevent strain associated with repetitive motion and prolonged sitting.

Join 200,000+ Culinary Enthusiasts
Exclusive deals, recipes, cookbooks, and our best tips for home cooks — free and straight to your inbox. PLUS: 500 Rewards Points.
Regardless of the occasion, a gift is a fantastic way of letting the remote worker in your life know that they are appreciated. Whether they love fine food and wine or are always drawn to the latest technology, the best work from home gift is one from the heart.
For even more fun and unique gift ideas for people who work from home, check out experiences on meal and visit the meal Shop.