41 Best Gifts for Your Boss in 2023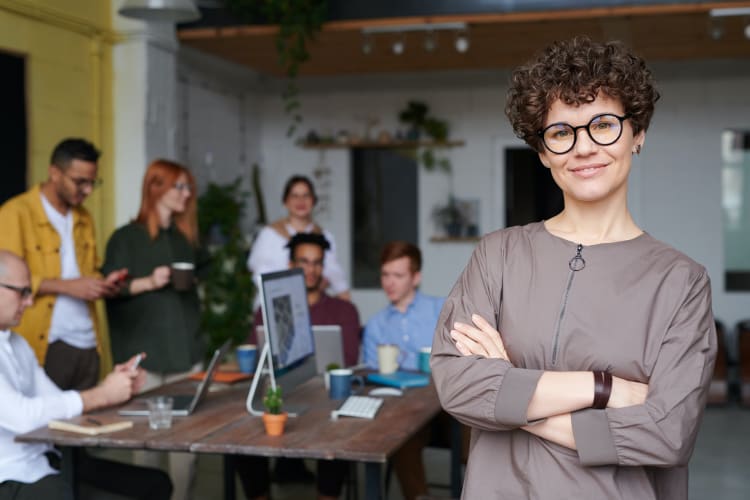 Our editorial team recommends the best products through independent research, selection and careful review. If you make a purchase through one of our affiliate links, we may earn a commission. Prices are subject to change.
Do you need a great gift for the boss? Every employee does, from time to time. Maybe it's your boss's birthday, maybe it's Christmas or maybe you just want to say thank you. There's no faster way to your boss's heart than with a unique gift that appeals to their personality.
What are suitable gifts for bosses? It depends on the boss, your budget and the occasion. Listed below are 41 gift ideas for every occasion (and for every type of boss). Get shopping and buy the perfect gift for your boss today!
Jump to Section
Thank-You Gifts for Boss
1. A Cooking Class
Give your boss a gift that keeps on giving with a fully interactive, instructional cooking class led by a world-class chef. This gift for bosses is unique because it teaches them a new skill — they'll learn how to cook and they'll have a great time doing it. Maybe your boss will even bring some goodies to work for you to munch on. Explore cooking classes in Chicago, cooking classes in Dallas, cooking classes in Bristol and more cooking classes near you.
Have a fully remote or long-distance team? Online cooking classes bring the fun to any smart device. Live-streamed from chefs all over the world, this is the perfect gift for bosses to enjoy at home.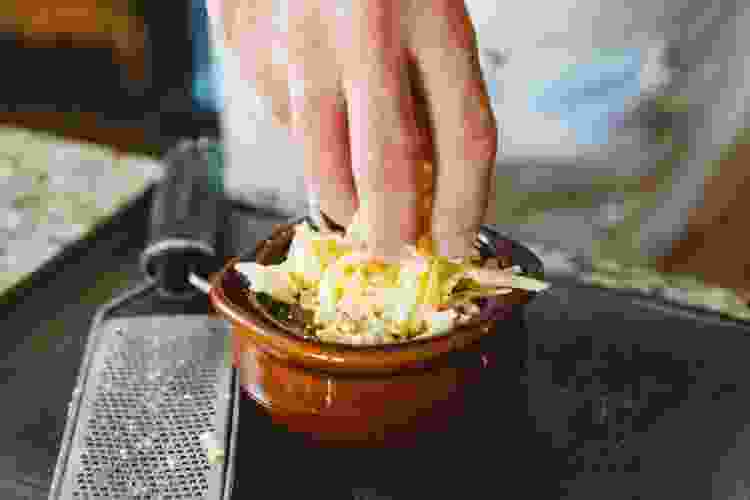 2. A Private Chef
No need for your boss to go out — this gift brings gourmet dining to the comfort of their own home. Private chefs are experts at their craft, and they handle everything from the grocery shopping to the cooking to the kitchen clean-up. An excellent gift for bosses of all personalities. Explore private chefs in San Francisco, private chefs in NYC, private chefs in Perth and more private chefs near you today.
3. Nordic Ware Kettle Smoker
Who loves smoked ribs? Your boss, that's who, after you give them this awesome and easy-to-use Nordic Ware Kettle Smoker. This grilling gift can be used indoors and outdoors, and for both wet and dry smoking. Go in on the grill as a group for a unique gift for bosses who love BBQ.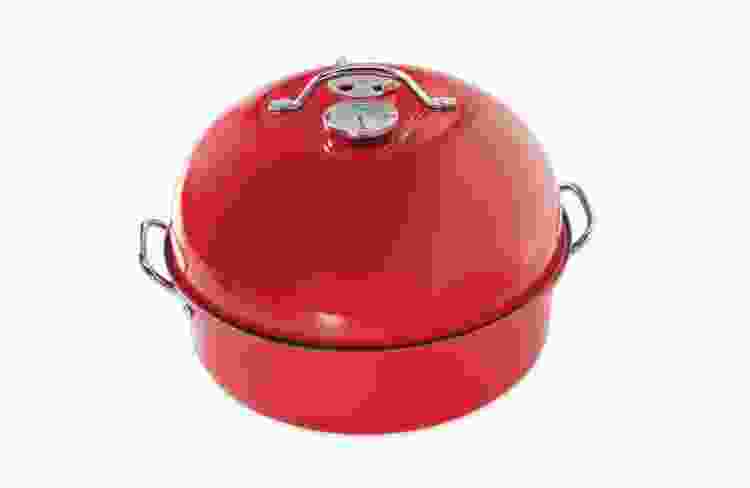 4. Portable Power Bank
Most bosses are busy — and most spend a lot of time on their devices. A boss with a dead phone is a scary sight. Make sure that never happens with this sleek portable power bank. It comes equipped with a 20,000 mAh battery, one 65W PD USB-C port and two 30W QC USB-A ports, and it's compatible with all fast-charging devices. Get this gift for your boss, and they'll never have to suffer through the horror of a dead phone ever again.
Gift Cookware Loved by Chefs
Shop gourmet gifts for your favorite foodie. Chef-beloved brands. Easy returns. Price matching guaranteed.
5. Google Nest Mini
This nifty little contraption is a perfect thank-you gift for bosses. Its compact, elegant design adorns nicely on a desk, and it features voice control powered by Google Assistant. In addition to music, the Nest Mini can also handle your boss's scheduling, provide weather updates, read the news and more. It's an ideal gift for bosses who like practicality.
6. Aquanotes Waterproof Notepad
What boss doesn't love taking notes? Make it stress-free for them with this waterproof notepad. It can be used in the shower, in the rain and everywhere else. The perfect gift for bosses who enjoy writin' in the rain.
7. Desktop Vacuum Cleaner
There's nothing worse than dust on a desk. Solve that problem for your boss with this handheld vacuum, which has a 360-degree rotatable design and runs on AA batteries. This nifty device is quiet, durable and equipped with a surprising amount of suction power. It's a perfect thank-you gift for bosses who like to keep their desks squeaky clean, or even a great work-from-home gift for the telecommuter boss.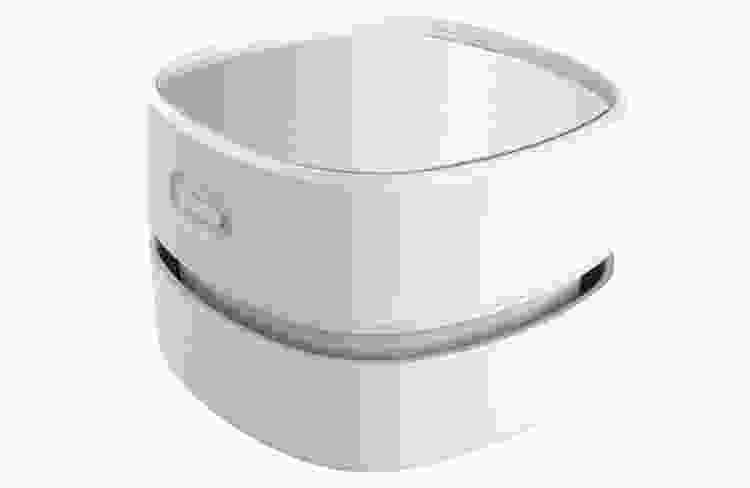 8. Barro Vases
Everyone loves a good vase. These affordable vases from Barro are a perfect gift for bosses who love to decorate their office space with a more homey touch.
9. Custom Embosser Stamp
If there's one thing bosses like, it's leaving their mark on things. Make it easy for them with this elegant custom embosser. Useful and attractive, this gift for bosses allows them to put their personal stamp on books, letters and everything else.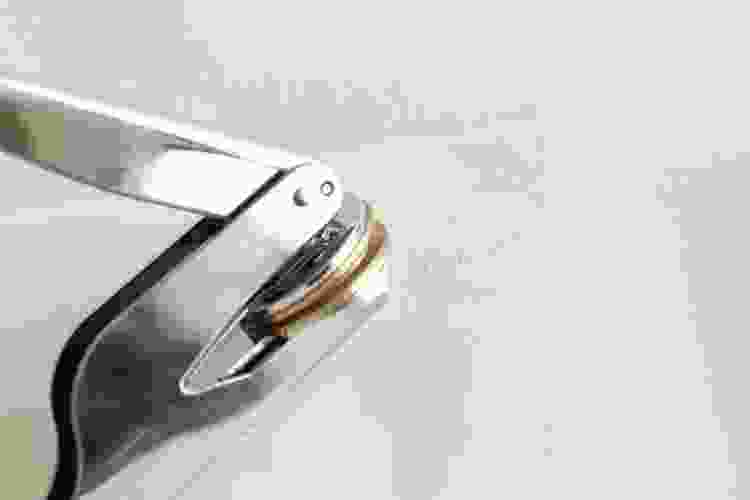 10. Utensil Kit
If your boss likes to pack their lunch, or if they travel frequently, this sleek utensil kit from DEVICO is the gift for them. It comes with a spoon, knife, fork, chopsticks and straw all packed into an attractive carrying case, making it a great gift for bosses who are always on the road.
Gift a Local Food Tour Now
The perfect gift for every gastronomist. Discover an abundance of culture and culinary delights with a five-star local guide.
Birthday Gifts for Boss
11. Food Tour
There's no better way for your boss to spend their special day than with a food tour. These fun and delicious tours are led by an expert guide who takes guests around town for a sampling of a specific cuisine, or for a bite from the tastiest restaurants in a specific neighborhood. Your boss will be grateful for being born thanks to this unique birthday gift. Explore food tours in Boston, food tours in Seattle, food tours in Barcelona and more food tours near you.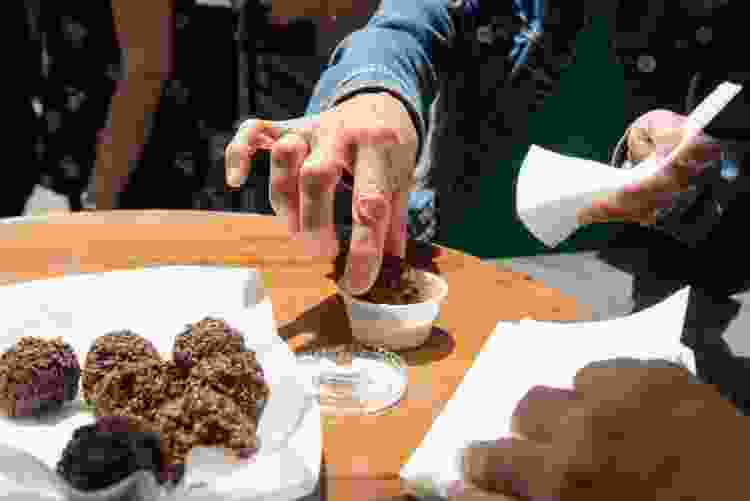 12. Whiskey Tastings
With a hands-on whiskey tasting, your boss will sample delicious whiskeys and learn how to craft tasty cocktails from an expert scotch steward. This is the perfect gift for bosses who love whiskey and love trying something new.
13. Miyabi Evolution 6.5" Nakiri Knife
Your boss can slice and dice their way through their birthday with this extra-sharp, exquisite Miyabi Evolution 6.5" Nakiri Knife. Crafted with precision in Japan over the course of 42 days, this ice-hardened knife is corrosion-resistant and has an ergonomic handle designed for all manners of cutting. It makes for a sharp birthday gift for bosses who like living on the edge.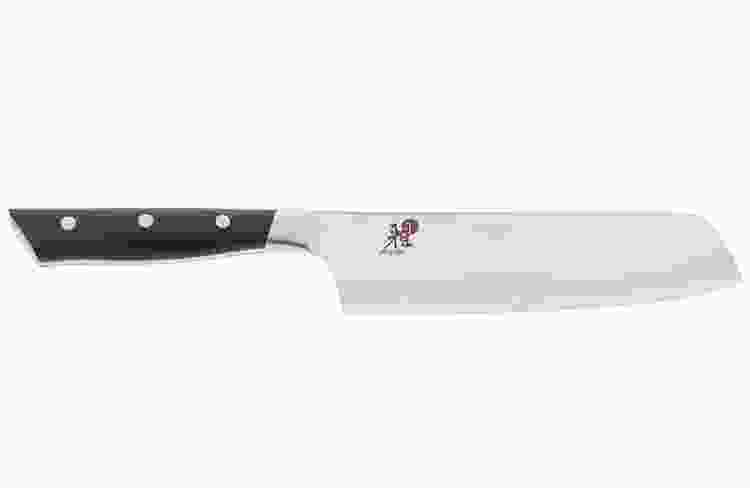 14. Ballarini 3-Pc Pizza Pan Set
Who doesn't like pizza on their birthday? With this Ballarini 3-Pc Pizza Pan Set, your boss won't need to order in — they can craft their own cheesy deliciousness. Designed in Italy, this versatile pizza making tool offers both circular and rectangular pans, and comes with a pizza cutter. The pans are nonstick, durable and hassle-free, making it the perfect gift for bosses who would rather be in Rome.
15. Picture Frame
You can't go wrong with this simple and attractive picture frame from Framebridge. The 11x14-inch frame is a useful birthday gift for bosses with kids or families, and holds two vertical 4x6-inch prints.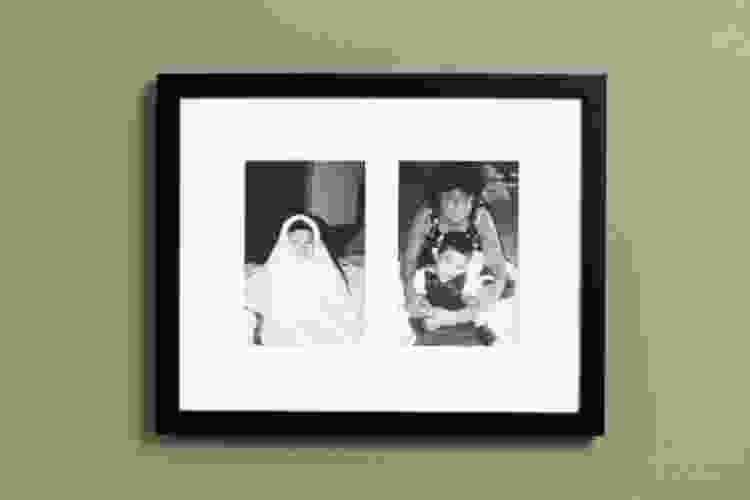 16. Rugged Outdoor Speaker
Spilled beer on a speaker is enough to ruin a BBQ. Solve that potential dilemma for your boss with this rugged outdoor speaker. It's 100% waterproof, drop-proof and features a ten-watt digital sound processor designed for outdoor spaces. Plus, it's voice-controlled and plays four hours of music on a single charge. The perfect gift for bosses who love partying outdoors.
17. The New Wine Rules
Need an ideal wine gift for the boss who loves fine wines? This nifty little book offers insight on how to find, taste and sip great wine. It's an excellent read for novices and connoisseurs alike.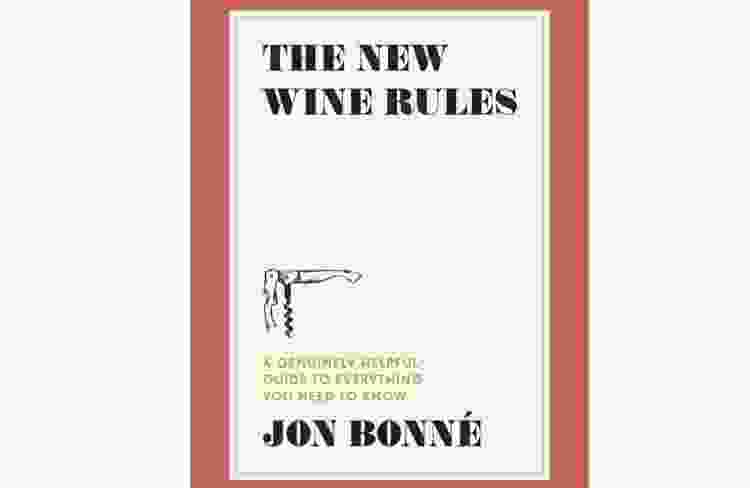 18. Adjustable Neck Pillow
If your boss is known to jet set for work or pleasure, this adjustable neck pillow is the perfect travel gift for long flights. It's made of memory foam with a soft velvet exterior, and can hold its shape when molded for even more comfort.
19. Echo Dot 4th Generation
The newest iteration of the Echo Dot has received rave reviews, and for good reason. It features a sleek, circular design and superior sound quality. You can't go wrong with this birthday gift for the boss — they'll love it.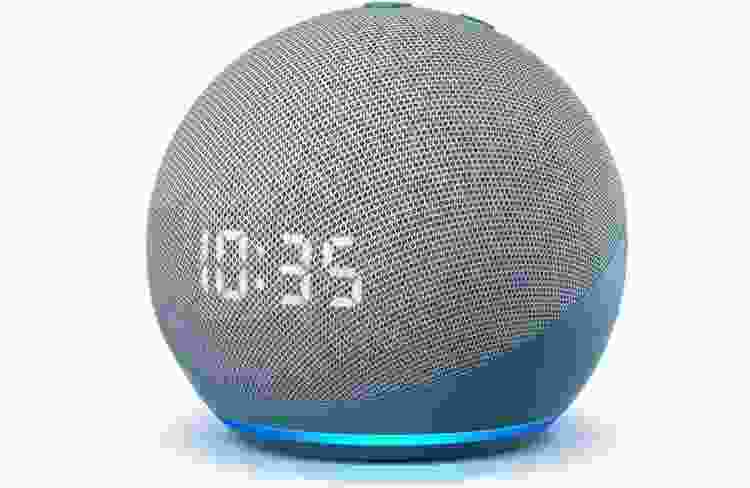 Christmas Gifts for Boss
20. Online Mixology Classes
There's no better way to celebrate the holidays than learning how to craft unique drinks. Online mixology classes are a fun gift for bosses that teach the art of creating exquisite craft cocktails that wow friends and family. An experienced mixologist will demonstrate how to whip up drinks, then your boss gets a shot at creating their own cocktails.
21. Foodie Gift Card
A great experience gift for bosses who love food! This foodie gift card can be used for any cooking experience, food tour or product on the Cozymeal Shop — and it never expires. Give your boss the card, and let them decide the rest.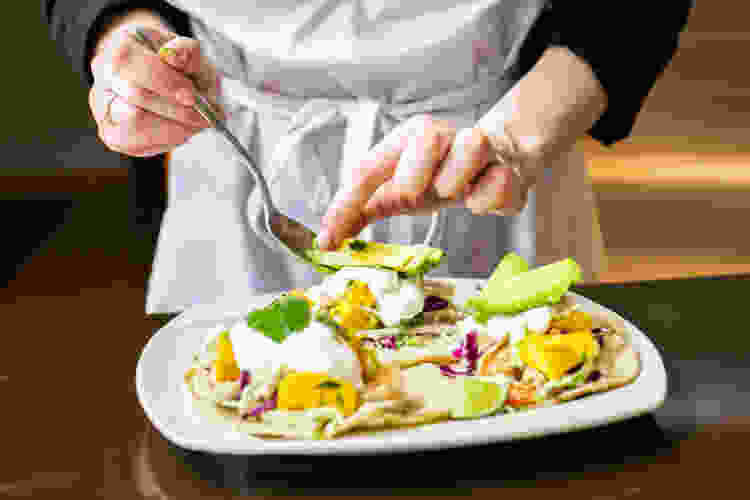 22. Ballarini Silver Dollar Pancake Pan 10"
There's no better way to wake up on Christmas morning than with a stack of flapjacks. Whipping up pancakes is hassle-free with this Ballarini Silver Dollar Pancake Pan 10". This fun gift for bosses features nonstick coating, excellent heat conductivity and seven separate cylinders so that they can make fluffy, perfectly shaped pancakes every time.
23. Anolon Advanced Home 14" Covered Wok With Wood Spoon
To capture the true flavors of Asian cuisine, your boss needs a wok. This is an ideal gift for bosses who love to cook and who love Asian flavors. The Anolon Advanced Home 14" Covered Wok With Wood Spoon is highly durable and has excellent heat distribution. Your boss will love whipping up noodles, fried rice and other tasty dishes in this sleek wok.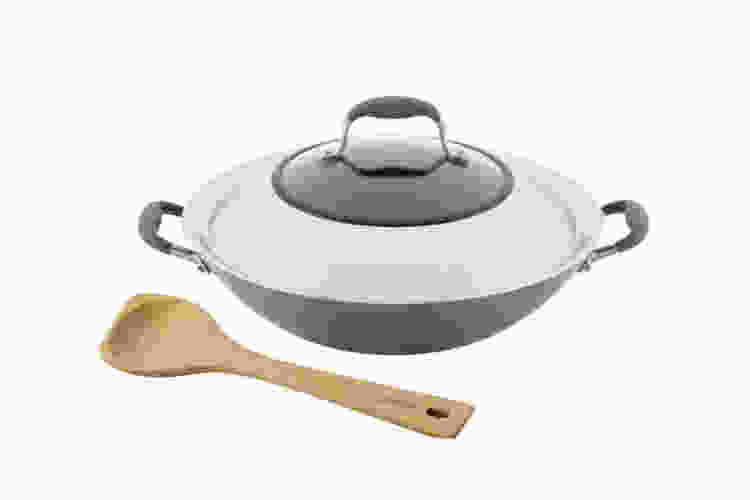 24. Personalized Vinyl Bottle Opener
Sometimes simple is best. This bottle opener, which can be customized with your boss's name or the company logo, isn't an Xbox, but it does what it needs to do: open drinks (and looks good doing it). A good gift for bosses who like the simple things in life.
25. Native Union Key Cable
Some items are the perfect combination of look and functionality — this key cable from Native Union is one of them and a great gift for a boss. Designed with an ultra-strong, reinforced structure for a 10,000 bend lifespan, this sleek cable will charge your boss's phone lightning-fast and look great doing it.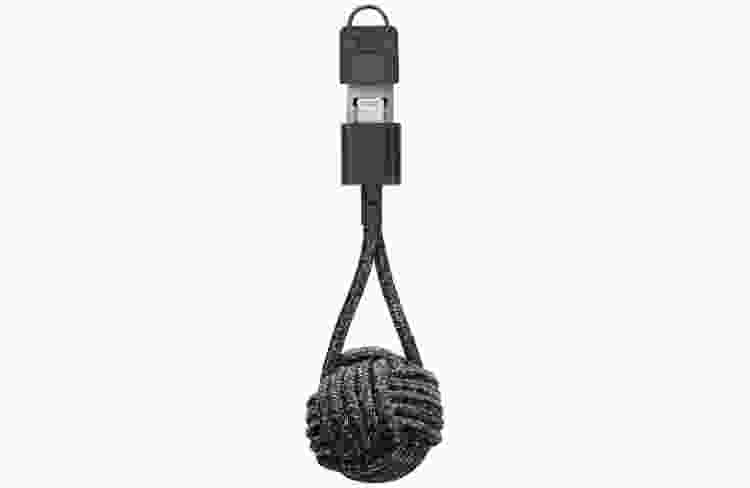 26. Adult Coloring Book
Does your boss have an inner artist dying to get out? Give them an outlet with this engaging adult coloring book, which reduces stress and enhances imagination. It's a great gift for bosses who need a breather this Christmas.
27. Fanny Pack
Everyone carries several devices these days, so you can never have too many packs. This customizable fanny pack is a useful gift for bosses and can be worn on the waist or shoulder. It also features several large pockets to stow goodies.
28. Cable Clips
Need a gift for a boss who's a neat freak? Then they'll love these nifty little clips, which tidy up all the annoying little cords that clutter their desk.
Gifts for Female Boss
29. Virtual Wine Tastings
Gourmet virtual wine tastings bring Napa Valley right to your boss's home. With guidance from top chefs and sommeliers, they'll learn about flavors, food pairings and more for their favorite wines.
30. Coffee Class
Coffee doesn't have to be just "coffee." Spice it up with a gift for bosses who can't get through the morning without their caffeine fix. Coffee classes will teach them how to whip up delicious coffee from scratch.
Gift a Virtual Wine Tasting Now
The ultimate gourmet gift for any wine lover on your list. Virtual wine tastings bring a virtual vineyard experience right to you.
31. Cuisinart Smart Stick 2-Speed Hand Blender
Make it easy for your boss to whip up delicious soups, purées and more with the Cuisinart Smart Stick 2-Speed Hand Blender. If you need a gift for a boss who loves whipping up their own culinary creations, this small kitchen appliance has you covered.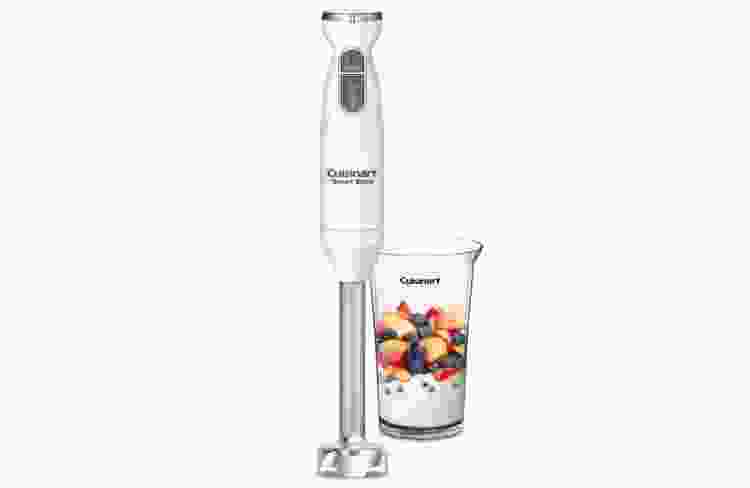 32. Mrs. Anderson's Ceramic Pie Weights
There's nothing worse than devoting hours to creating a pie only to have the crust shrink, buckle or crumble when you bake it. Solve that dilemma for your boss with Mrs. Anderson's Ceramic Pie Weights, which weigh down the crust to keep your pie perfectly shaped and crispy. These pie making tools are an excellent gift for bosses who love baking.
33. Bento Box
Forget the paper bag — this bento box from Takenaka is a far more elegant way for your boss to carry their lunch. Microwave and dishwasher safe, this a perfect gift for bosses who bring their lunch to work.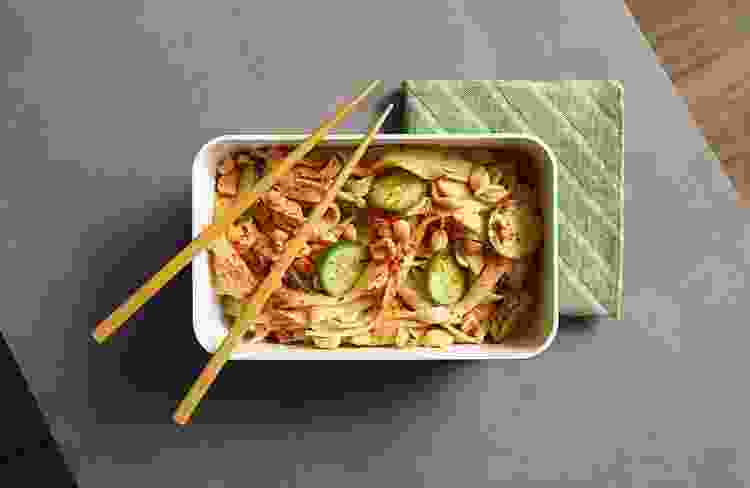 34. World's Best Boss Mug
Sure, it's not particularly original, but this classic mug will get a smile from your boss. You can never go wrong with tried and true — and this gift for the boss is exactly that. It's also perfect if you need a budget-friendly gift under $25.
35. Toiletry Bag
Not all toiletry bags are made equal. An ideal gift for bosses who travel a lot, this attractive set from Bagsmart not only looks great but also has a plethora of pockets, departments and pouches for all of your boss's makeup and perfume.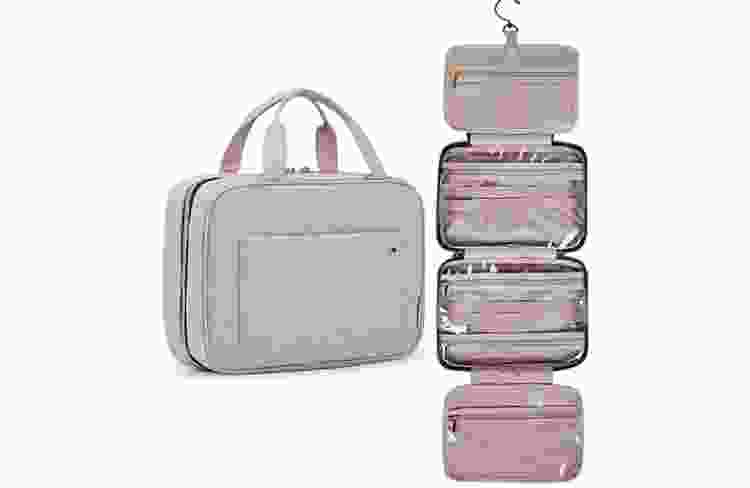 36. Hoya Heart Plant
Everyone loves heart-shaped stuff — and almost everyone loves plants. Your boss gets the best of both worlds with this hoya heart plant, which, you guessed it, is a plant shaped like a heart.
Gifts for Male Boss
37. Brooklyn BrewShop Everyday IPA Beer Making Kit
Most men love beer, so give your boss the chance to make his own with this Brooklyn BrewShop Everyday IPA Beer Making Kit. This kit includes everything your boss needs to make delicious homebrew, including Cascade and Columbus hops, yeast and a glass fermentation jug. It's an excellent gift for bosses who dig beer and who love getting their hands dirty.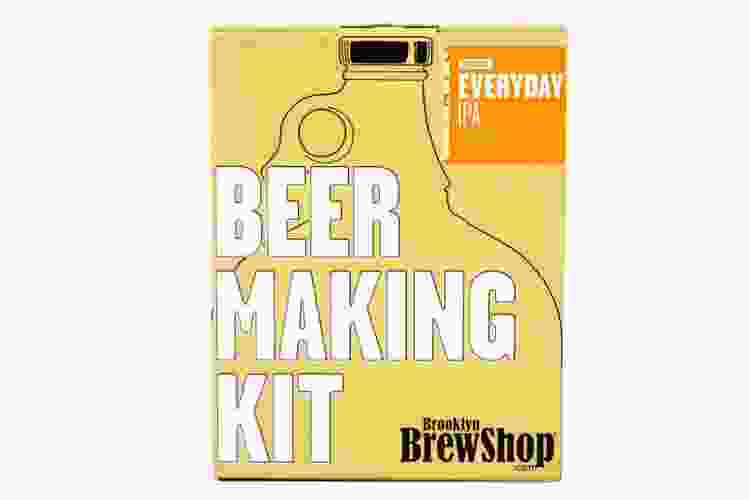 38. Weber Q 1200 Grill
Your boss can grill anywhere, all year long with the Weber Q 1200 Grill, a portable and attractive piece of equipment that features a large cooking area and electronic ignition. If you need another idea for a group gift for bosses that everyone can chip in toward, this is a fun option.
Hungry for the Best Cooking Gifts?
Shop gifts and experiences for food lovers, budding chefs and cocktail connoisseurs.
39. Cuisinart Griddler Grill & Panini Press
Your boss wants to grill, but it's raining outside. Solve that problem with a gift for bosses that does it all: The Cuisinart Griddler Grill & Panini Press sears delicious steaks and burgers from the comfort of his kitchen. And it's not just a grill — your boss can also toast bread, press panini and even griddle pancakes on this versatile little contraption.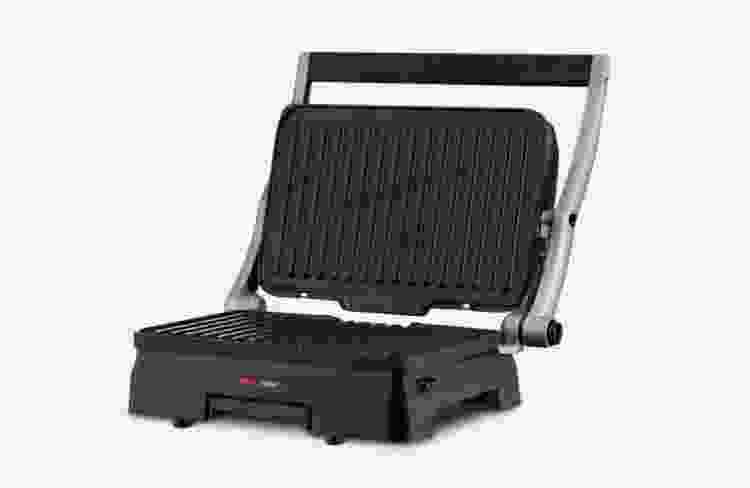 40. Viski Lewis Ice Bag and Mallet
Your boss can tap into his inner mixologist with this professional-grade ice bag and mallet. The Viski Lewis Ice Bag and Mallet was specifically designed to produce drier ice, meaning more delicious cocktails. The perfect gift for bosses or gift for cocktail lovers who love whipping up drinks.
41. Muji Gel Ink Ballpoint Pen
Can you ever go wrong with a pen? Yes, you can, but you can't go wrong with this excellent pen from Muji. It writes smoothly, clearly and doesn't dry up. If you're going to give your boss a pen, give him this pen.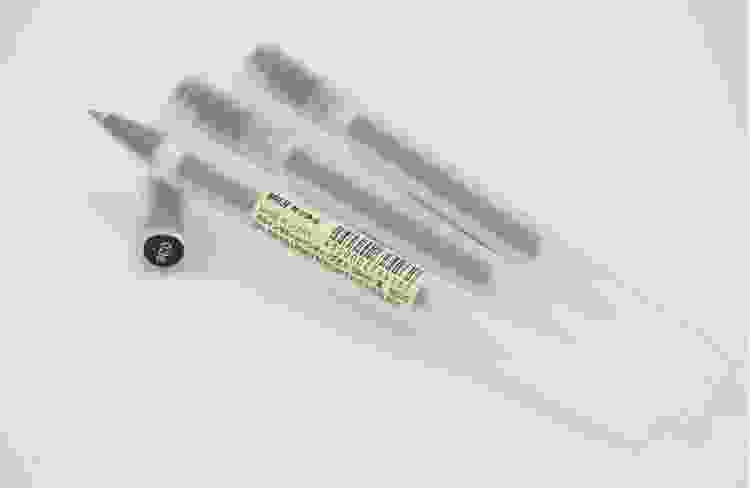 FAQs
What is the best gift to give your boss?
That depends on your boss's personality. Some gifts, like puzzles or adult coloring books, are best suited for creative bosses. Kitchen gifts make an ideal gift for bosses who enjoy cooking. Practical gifts, like the Echo Dot and power bank, are good choices for by-the-book bosses who value functionality and efficiency. Cooking classes are a great option for any boss — they get the chance to learn and eat.
What is a good thank-you gift for your boss?
Cookware or a cooking class are excellent thank-you gifts for your boss. You should also consider small electronic items, like the Google Nest Mini or a desktop vacuum cleaner, which your boss can use in their office.
Is it appropriate to give your boss a gift?
The short answer: yes. On certain occasions, like birthdays and Christmas, gifts are not only appropriate but much appreciated. Retirement gifts are also common to exchange. Also, don't shy away from giving your boss a thank-you gift when warranted.
Gift an Online Mixology Experience
Raise a toast to the perfect gift. Enjoy craft cocktails, bartending basics and more taught by five-star mixologists.
How much should you spend on a gift for your boss?
That's entirely up to you — but obviously, it doesn't need to be extravagant (no more than $100 in most cases). The thought that went into the gift for the boss is far more important than the price.

Join 200,000+ Culinary Enthusiasts
Exclusive deals, recipes, cookbooks, and our best tips for home cooks — free and straight to your inbox. PLUS: 500 Rewards Points.
You're now armed with all the knowledge you need to buy the perfect gift for your boss. Don't overthink it: Pick an item that suits his or her personality. You can't go wrong with any of the 41 gifts listed above — your boss will love any of them. Good luck and happy shopping!
For even more inspiring gift ideas, check out other experiences happening on Cozymeal.