51 Best Travel Gifts for Your Favorite Jet-Setter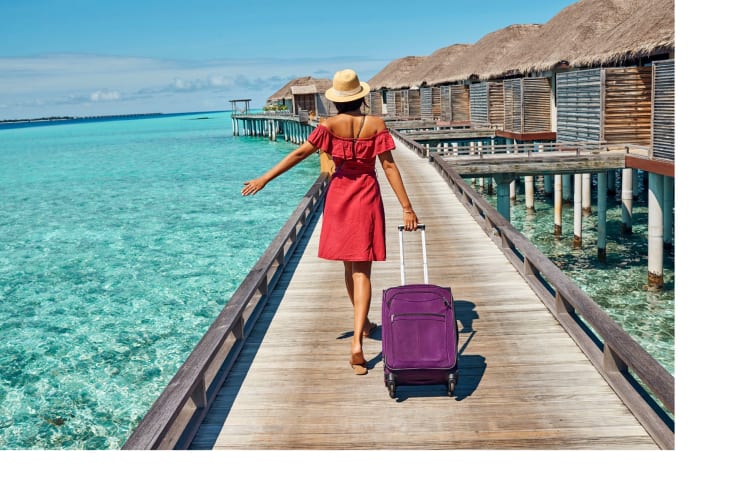 Our editorial team recommends the best products through independent research, selection and careful review. If you make a purchase through one of our affiliate links, we may earn a commission. Prices are subject to change.
Travel gifts can be a challenging gift category to shop for. Your adventurous loved one likely already has a collection of basic travel gear, and wading through the endless supply of generic luggage sets can grow tiresome.
Fortunately, the average traveler needs more than a suitcase and passport to explore the world, and there are many original travel gifts that they would appreciate. Read on to learn more about the best travel gifts to get for the nomad in your life.
Jump to Section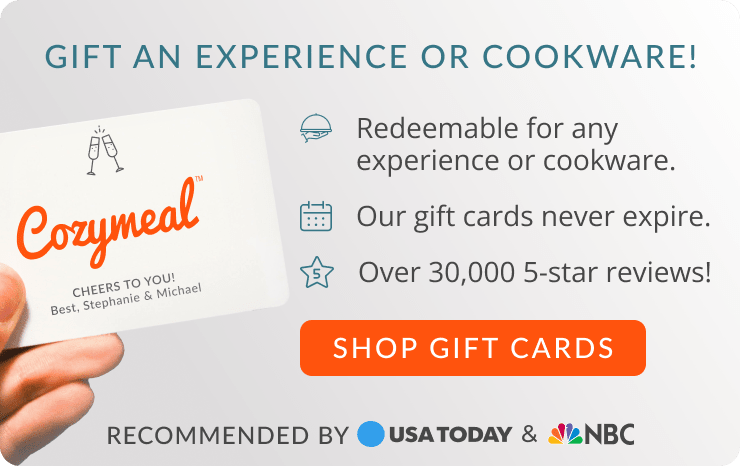 Travel Gifts for Foodies
1. Cooking Classes
Traveling enthusiasts love to experience local culture, and nothing is more culturally meaningful than food. You can help your traveling pal learn more about regional cuisine by arranging a cooking class at their next upcoming destination.
If they are headed to Colorado you can find cooking classes in Denver, and if they have plans to go to Pennsylvania you could look up cooking classes in Philadelphia. You can even entertain them by recommending cooking classes near you during their next visit. For a simple staycation-themed gift, you can also set up online cooking classes.
For the real globetrotting foodie in your life, check out international markets for cooking classes that take you straight to the cultural heart of the cuisine itself. There are cooking classes in Barcelona and cooking classes in Phuket, not to mention dozens of other fantastic locales worldwide.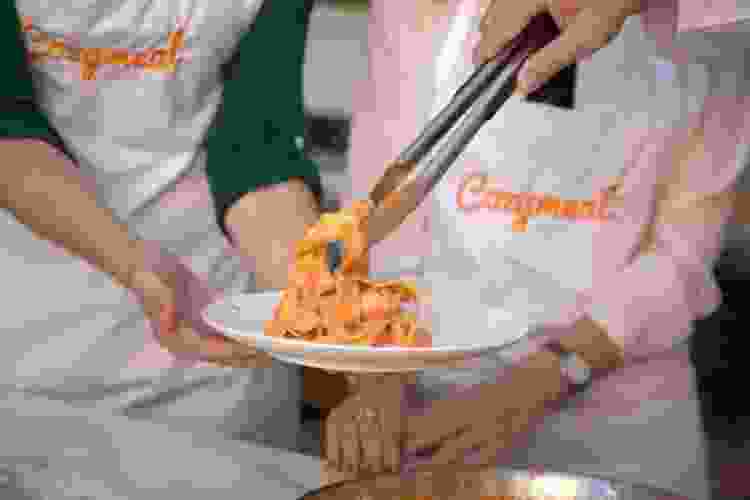 2. Food Tours
If your gift recipient prefers eating over cooking, they may enjoy a food tour. Food tours are a great way to gain a deeper understanding of a location's restaurant scene and food culture, and most major cities offer them.
For instance, a traveler preparing for a Louisiana trip would love the food tours in New Orleans, while a West Coast adventurer would get a lot of entertainment out of a food tour in San Francisco. You could also make it a shared experience by finding food tours near you and going along with them.
If they are already planning a trip abroad, why not explore international food tours to find the perfect culinary adventure for them? With food tours in Rome, they will explore one of the world's most iconic cities and cuisines. Food tours in Paris take them on a guided adventure around France's epic capital and provide a taste of local fare that they could never get anywhere else.
3. Zwilling 4-Piece Gentlemen's Steak Knife Set with Leather Travel Case
Every worldly foodie deserves to have essential equipment on hand no matter where they are. Knife sets make wonderful travel gifts for people who like to enjoy hearty meat dishes. The Zwilling 4-Piece Gentlemen's Steak Knife Set with Leather Travel Case ensures that your traveler will be prepared for any steak that comes their way. This best steak knife set comes with four serrated-edge steak knives and a zippered leather carrying case.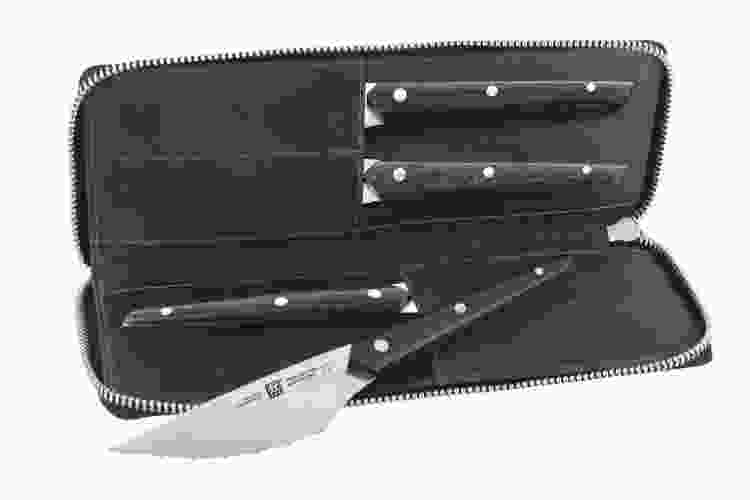 4. Foodie Gift Card
Some foodie travelers have already seen and tasted it all. If that's the case for your loved one, a foodie gift card is a perfect way to invite them to choose their own culinary adventure. These gift cards are brilliant gifts for someone who has everything and can be used for virtual and in-person cooking classes, food tours and other cultural experience gifts. Your recipient can also use a foodie gift card to purchase specialty cookware and other dining products.
Gift a Local Food Tour Now
The perfect gift for every gastronomist. Discover an abundance of culture and culinary delights with a five-star local guide.
5. Aerolatte French Press To Go Portable Travel Mug
Every traveler is familiar with the desperate hunt for a good cup of coffee. This is why a quality portable coffee maker is a fantastic travel gift and gift for coffee lovers. If your gift recipient likes making coffee with a French press, check out the Aerolatte French Press To Go Portable Travel Mug.
This portable device is a combination French press and coffee tumbler. This compact will keep your coffee hot and guarantee a fresh brew free of coffee grounds.
6. Fino Collapsible Pour-Over Coffee Brewing Cone
For a simpler coffee brewing travel gift, consider the Fino Collapsible Pour-Over Coffee Brewing Cone. This coffee cone is collapsible, dishwasher safe and simple to use. The cone is only 0.75 inches tall when collapsed, so you can easily slide it into any backpack or suitcase.
7. The World's Greatest 4-in-1 Bar Tool
If your loved one is an amateur mixologist, you should look for travel gifts that let them take their craft cocktail skills on the road, such as The World's Greatest 4-in-1 Bar Tool. As the name implies, this handy tool is only eight inches long but can handle multiple bar tool tasks. The 4-in-1 bar tool can work as a bottle opener, can opener and two types of peelers.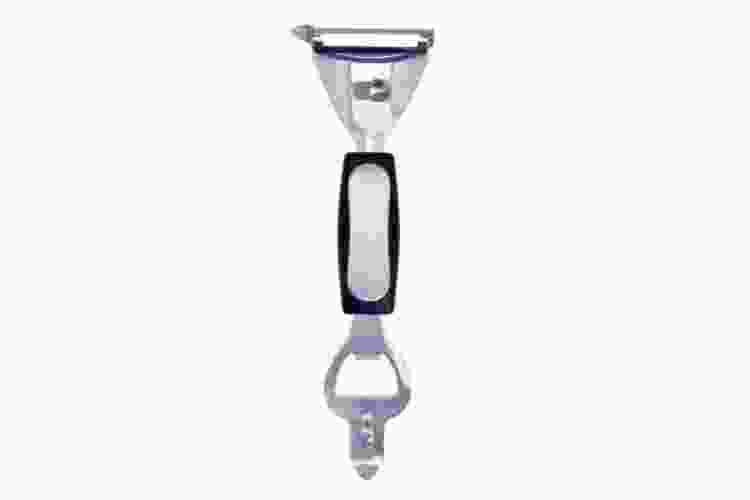 8. A Cook's Tour: Global Adventures in Extreme Cuisines, by Anthony Bourdain
Anthony Bourdain was the epitome of adventurous global eating. A well-traveled foodie is sure to get a lot of inspiration from A Cook's Tour: Global Adventures in Extreme Cuisines, by Anthony Bourdain. The book details Bourdain's experience searching the far corners of the world for the perfect meal.
Luggage Gifts for Travelers
9. Packing Cubes
Packing accessories can be some of the best gifts for travelers. Fitting all your items into a suitcase can be a nightmare — help a jet-setter out by giving them a set of high-end packing cubes. These light packing cubes help a traveler feel organized without weighing down their bags. These packing cubes have mesh lids so you can keep track of what's in each container.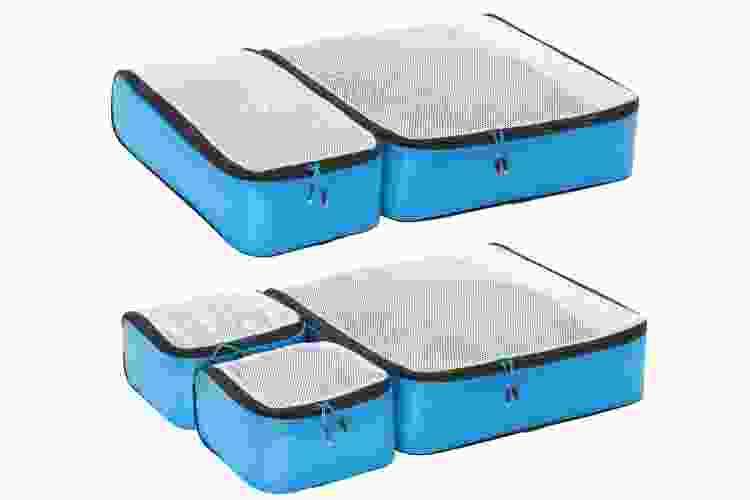 10. Carry-On Roller Suitcase
If you're interested in luxurious travel gifts, consider the Terminal 1 Carry-On. This carry-on suitcase combines vintage aesthetics with contemporary luggage design. The Terminal 1 suitcase has a hard shell exterior with genuine leather detailing, four spinner wheels and a TSA-approved combination lock. For an extra-special touch, you can have the suitcase monogrammed.
Gift a Private Chef Experience Now
Treat someone special to gourmet fine dining at home. Gift a private chef experience starting at $59/person.
11. Wheeled Duffle Bag
Some travel lovers may prefer using a more rugged piece of luggage, such as the Outfitter Wheelie Luggage from Herschel. This is a wheeled duffle bag-style suitcase with plenty of storage space for anything you may need on a long-term trip. If your friend is still searching for a good bag for that European tour they've been planning, this may be the optimal travel gift.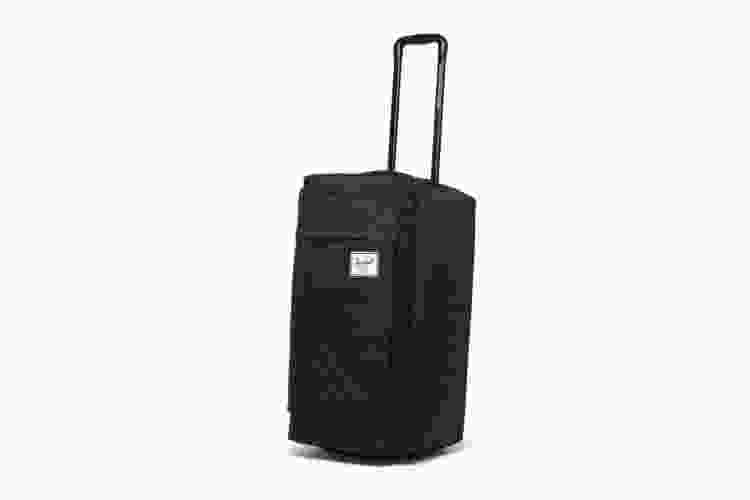 12. Compression Packing Cubes
Standard packing cubes work well for organizational purposes, but compression packing cubes are useful travel gifts for someone trying to squeeze a lot of clothes into a carry-on. The Acrodo Compression Bags are made out of durable plastic and can be squeezed into tight rolls without the need for a fancy vacuum sealer.
13. Digital Luggage Scale
Seasoned fliers understand the high stakes of an overweight suitcase. You can put a traveler's mind at ease by giving them a digital luggage scale. This petite scale can clip directly onto your suitcase handle and will show an accurate weight as you lift it. The scale can measure up to 110 pounds.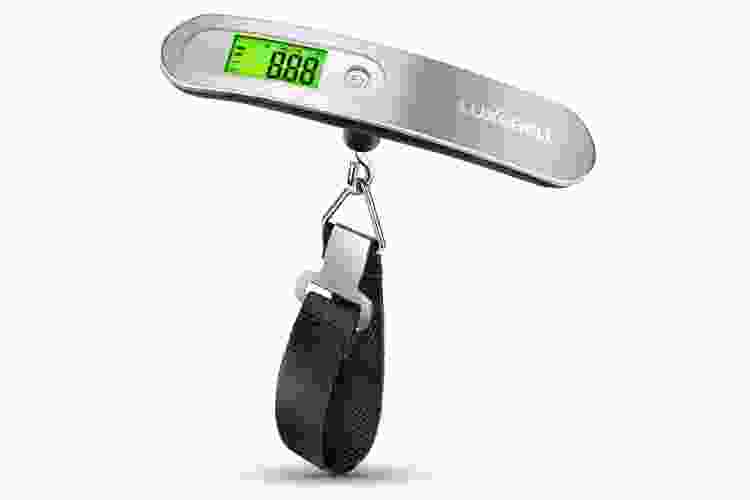 14. Fanny Pack
A fanny pack is a classic travel gift, and for good reason: it is a compact and secure way to carry around your essentials while visiting a new city. The Ace Fanny Pack is quite popular for its stylish appearance and adjustable strap. Even your most fashion-conscious adventurer will want to use this convenient belt bag.
Unique Travel Gifts
15. Passport and Vaccination Card Holder
In this day and age, carrying necessary travel documentation is essential. With that in mind, passport and vaccination card holders make excellent travel gifts, especially for those who travel internationally. This leather vaccine card and passport holder has slots for both a standard-sized passport and a COVID-19 vaccination card. You can also request to have it monogrammed with the traveler's initials.
16. Silk Sleep Sack
A silk sleep sack is a truly original travel gift idea. Traveling often involves less than ideal sleeping conditions, such as beds in low-budget hotels or beat-up sleeping bags. A silk sleep sack serves as a comfortable and sanitary liner between you and your bed. Wherever you stay, you can guarantee that you'll spend the night on silk sheets.
Gift an Online Cooking Class Now
Give your favorite gourmand the gift of world-class cooking lessons right from the comfort of their own kitchen.
17. LifeStraw Water Filter
If you're shopping for travel gifts for a bold adventurer who frequents exotic locales, you should put a LifeStraw Water Filter at the top of your list of travel gift ideas. This innovative water filter straw will ensure that your loved one always has access to safe water, whether they're camping in a remote area or visiting a city with unreliable tap water.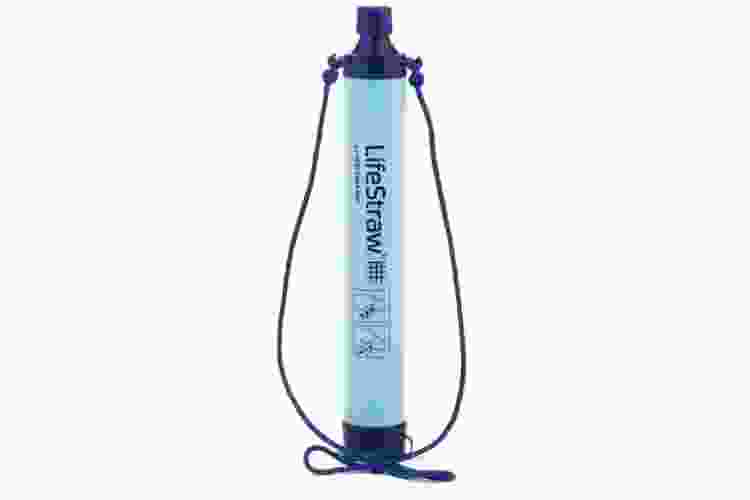 18. Compact Portable Charger
A portable charger is a practical travel gift that any jet-setting friend will make good use of. This portable charger comes with a digital LCD display to see power output while you fully charge a smartphone.
19. Mini First Aid Kit
Mini first aid kits are thoughtful travel gifts that most people don't think to give. This travel-sized first aid kit contains basic medical supplies that you may need in an emergency, such as disinfectant and bandages.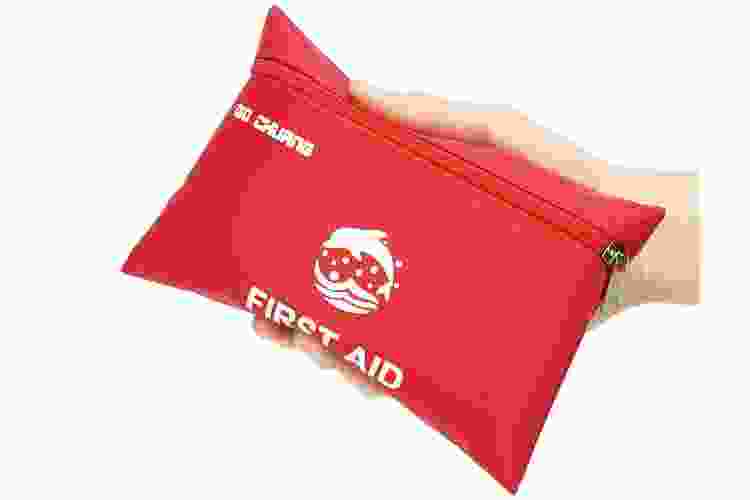 20. Universal Power Adapter
When it comes to finding the best gifts for travelers, it doesn't get much better than power adapters. A universal power adapter may seem like a mundane travel gift, but traveling to a foreign country without a power adapter will leave one quite stranded. The worldwide travel adapter has port options that work for more than 150 countries.
21. Scratch-Off World Map
Any loved one with wanderlust will want a creative way to keep track of their international adventures. A scratch-off world map allows you to mark off all of the amazing places you have visited while also serving as a gorgeous piece of wall decor.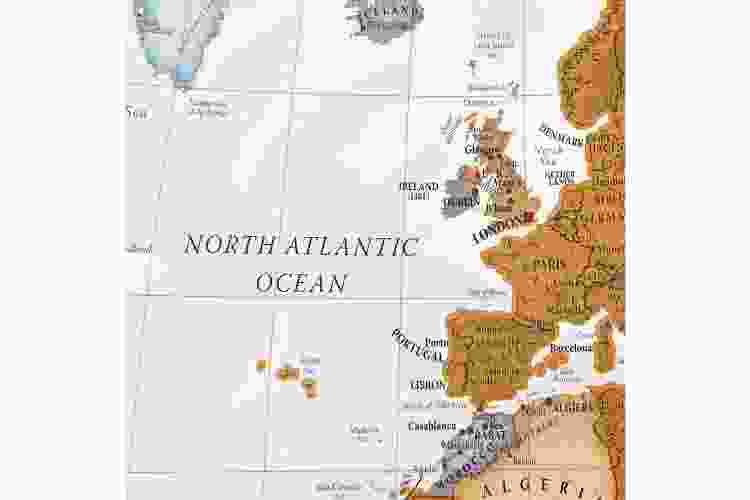 22. Camera Lens Smartphone Attachment
If you're looking for a travel gift idea for an artistically inclined person, cameras and camera accessories make for wonderful artsy travel gifts. A camera lens attachment for a phone is a compact gift that one can use to take real high-quality photos of all the awesome moments from their trip.
Flight Gifts for Travelers
23. Contoured Eye Mask
Airplane travel gifts are a good fit for that friend or relative who is regularly taking long flights to intriguing destinations. You can start by buying them an eye mask. One of the most popular eye masks for frequent flyers is the Nidra Contoured Sleep Mask. Unlike inferior sleep masks that irritate your eyes and slide around your face, this contoured sleep mask has a tight fit and a curved molded section to give your eyes plenty of space.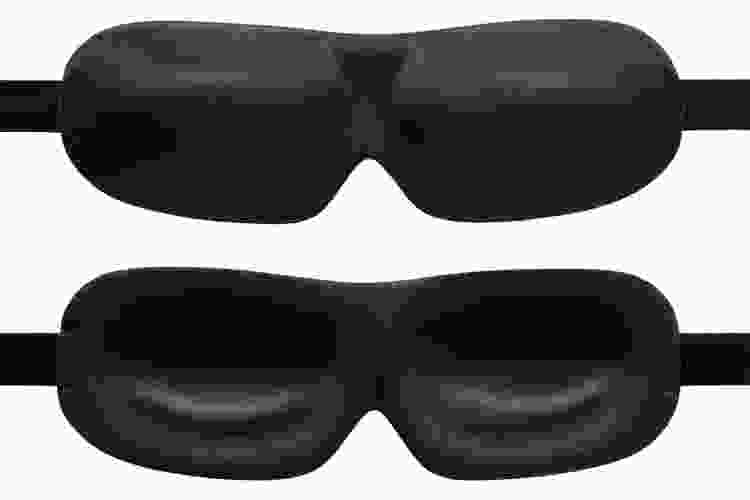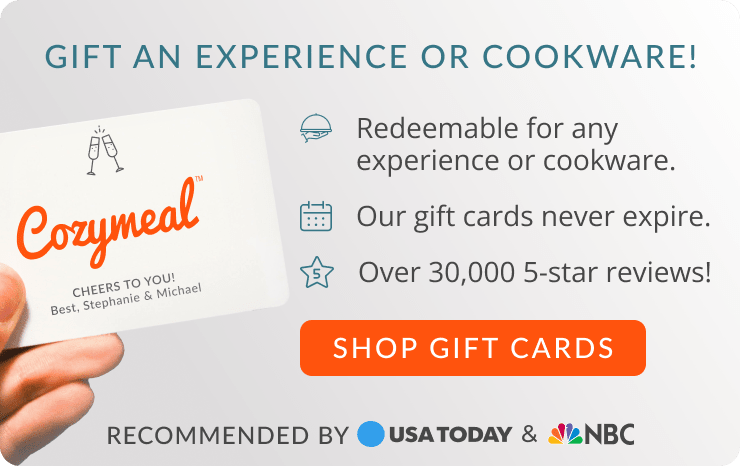 24. Trtl Neck Support Pillow
Save your loved one from an overpriced and poorly constructed travel pillow by giving them the trtl Neck Pillow. This ultra-soft travel accessory looks more like a scarf than a pillow and is designed to wrap around your neck and gently hold the side of your head. The interior structure of the pillow will keep your neck upright, allowing you to still get a good night's sleep when flying in a coach seat.
25. Airplane Footrest
A portable footrest is another clever travel gift for comfortable airplane rides. An airplane footrest works similarly to a miniature hammock, attaching to the seat back in front of you and providing a comfy memory foam bed for your feet.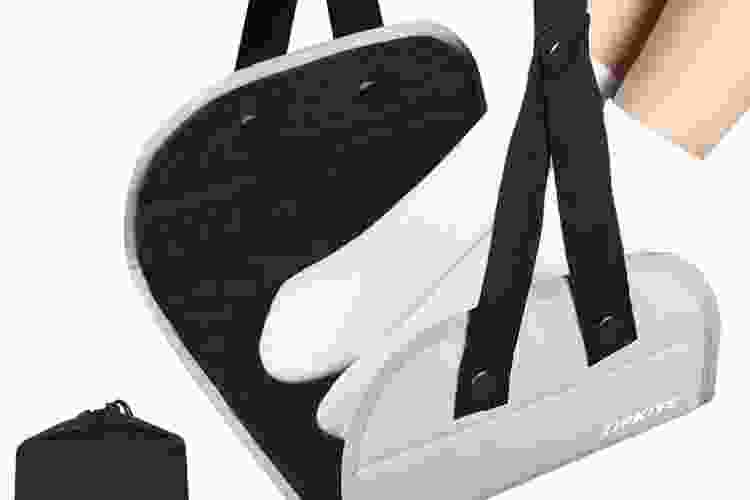 26. Kindle Paperwhite
A Kindle is a good travel gift for people who like to read when they fly. Kindle Paperwhites are designed specifically for reading and can store 8 to 16 gigabytes of data, allowing users to have plenty of reading material to choose from for that 10-hour flight.
27. Noise Canceling Earbuds
Everyone loves a good pair of noise-canceling headphones, but a traveling enthusiast may like noise-canceling earbuds as a more compact but equally effective alternative. Bose QuietComfort Earbuds will block out as much sound as headphones and come in a conveniently petite carrying case.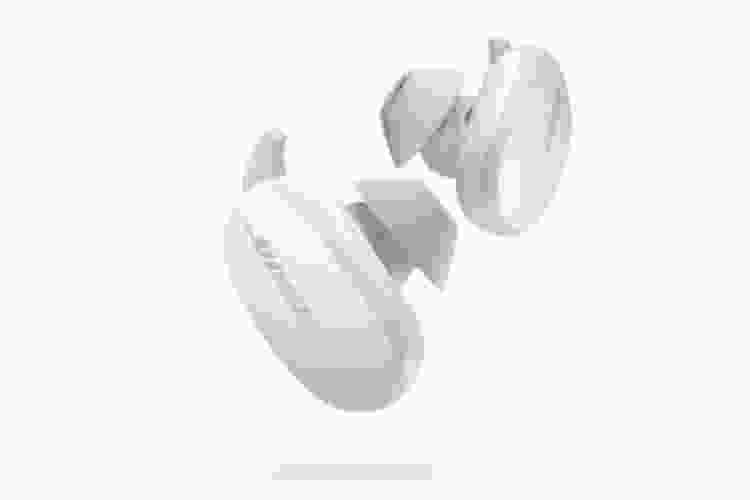 28. Headphone Splitter
In-flight entertainment is sometimes the only thing that makes a long flight bearable, and the experience is even better when you can share it with your travel companion. A headphone splitter will allow you to listen to the same audio while using your own separate headphones or earbuds, which means no more awkwardly leaning your heads together to share earbuds.
29. Memory Foam Neck Pillow
A traditional neck pillow style is still popular among many flyers, making them nice gifts for people that travel. For an elevated take on the typical neck pillow, check out the Travelmate Memory Foam Neck Pillow — it's made with supportive memory foam and a plush fabric cover, and has a removable piece for customizing the pillow thickness.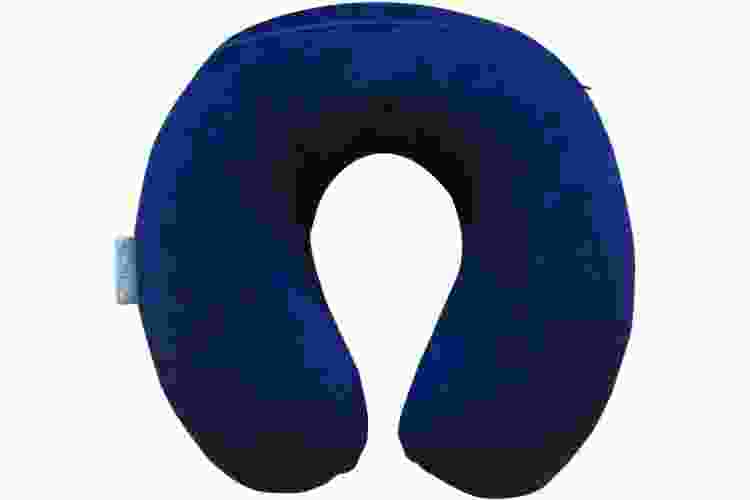 Clothing Travel Gifts
30. Stylish Compression Socks
Compression socks may sound like a strange travel gift, but maintaining good blood circulation is an important aspect of healthy travel habits. A pair of colorful compression socks will keep your loved one looking fashionable and their circulatory system well cared for.
Gift a Local Food Tour Now
The perfect gift for every gastronomist. Discover an abundance of culture and culinary delights with a five-star local guide.
31. Packable Rain Jacket
If you want to find a travel gift that ensures your recipient will be prepared for any weather situation, try out the packable rain jacket from REI. This waterproof jacket design comes in both men's and women's sizing and when not in use can be folded up into the left pocket, which serves as a storage pouch.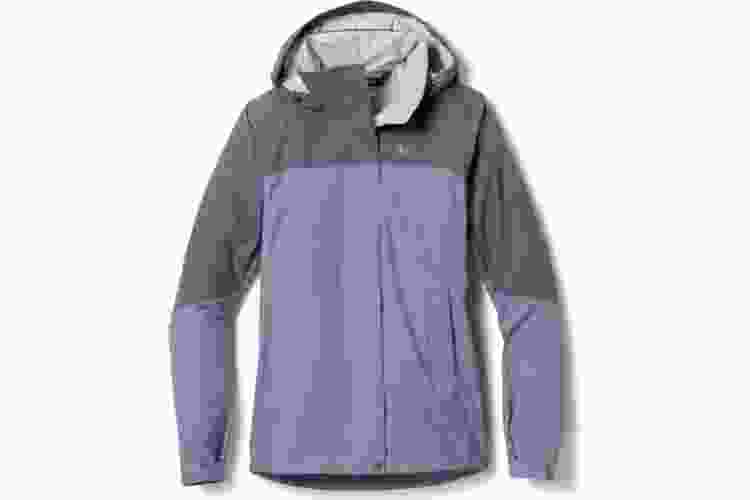 32. Sleeveless Shirt Dress
A traveling fashionista will love an article of clothing that can fold up to fit in a suitcase and can work well for formal and casual occasions alike. For example, the Departure Sleeveless Shirt Dress from Eddie Bauer has a versatile design and is made with a lightweight, moisture-wicking fabric.
33. Wrinkle-Resistant Blazer
People who travel for business also deserve some attractive travel gifts. The Kinetic Blazer is a favorite among regular travelers for its tailored fit and soft, wrinkle-resistant fabric.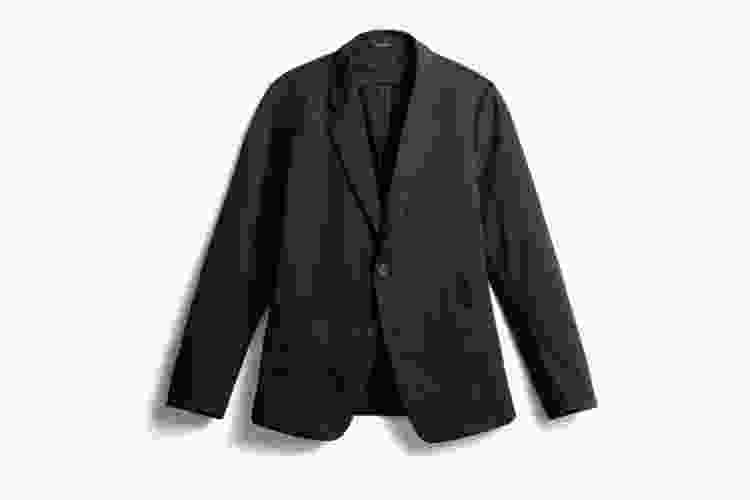 34. Cashmere Travel Wrap
A cashmere travel wrap is a luxurious and elegant travel gift for a refined globetrotter. Whether you wear it as a snuggly scarf or as a stylish shawl, this wrap will keep you soft and warm in the coldest of climates.
35. Allbirds Wool Runners
Comfortable walking shoes are the ultimate gifts for travel lovers. Allbirds Wool Runners are incredibly soft and supportive. These durable sneakers are made with antimicrobial Merino wool and have a simple design that can match any travel ensemble.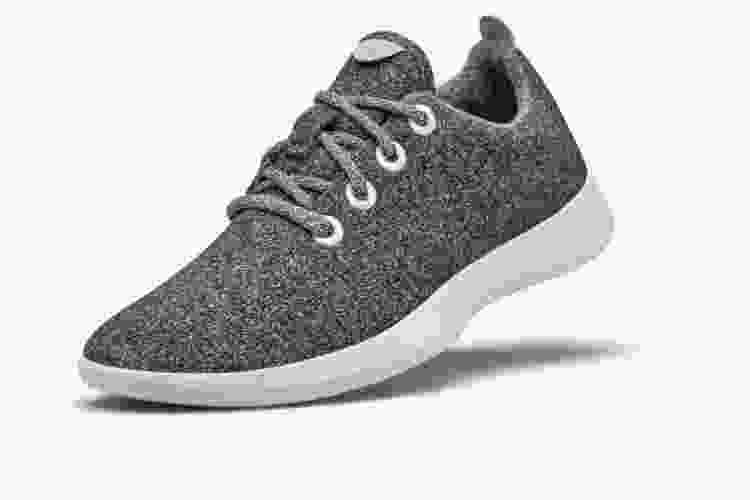 36. Tieks Ballet Flats
If Allbirds is the best brand for travel sneakers, then Tieks are the ballet flat counterpart. Tieks makes ballet flats with rubber soles and cushioned soles that are optimal for walking all day, but the main appeal is the shoe's special folding design that allows you to carry your shoes in your purse.
37. Packable Straw Hat
For a travel gift for someone headed to a tropical destination, don't settle for any old sun hat. Madewell's Packable Braided Straw Hat has a wide brim to protect you from UV rays and is intentionally designed as an unstructured piece so you can squish it into your bag without any worries.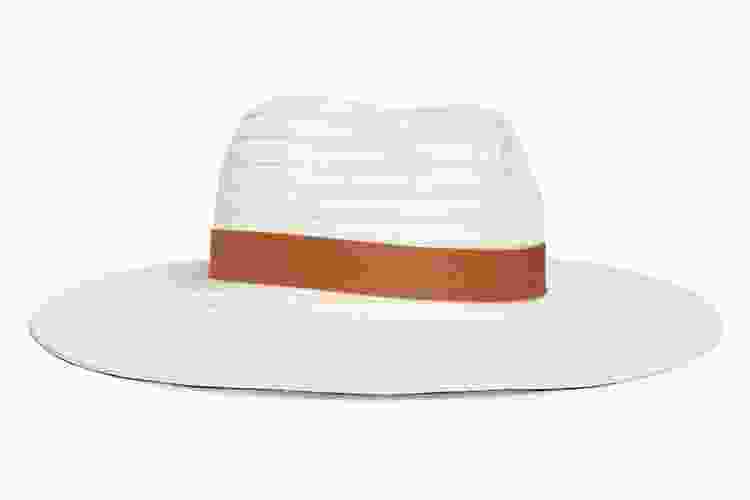 Gift a Private Chef Experience Now
Treat someone special to gourmet fine dining at home. Gift a private chef experience starting at $59/person.
Cosmetics and Hygiene Travel Gifts
38. Travel-Size Toiletry Bottles
Reusable travel-size toiletry bottles are a dream travel gift for many jet-setters who are picky about their hygiene products. Instead of using generic hotel shampoo, your friend or relative can bring their preferred brand in a TSA-size-approved bottle.
39. NanoDry Shower Towel
A quick-drying towel is a good fit for a loved one who gravitates towards accommodations where bathroom supplies aren't guaranteed. The NanoDry Shower Towel dries quickly and can roll up into a tiny travel case, perfect for camping trips or backpacking around Europe.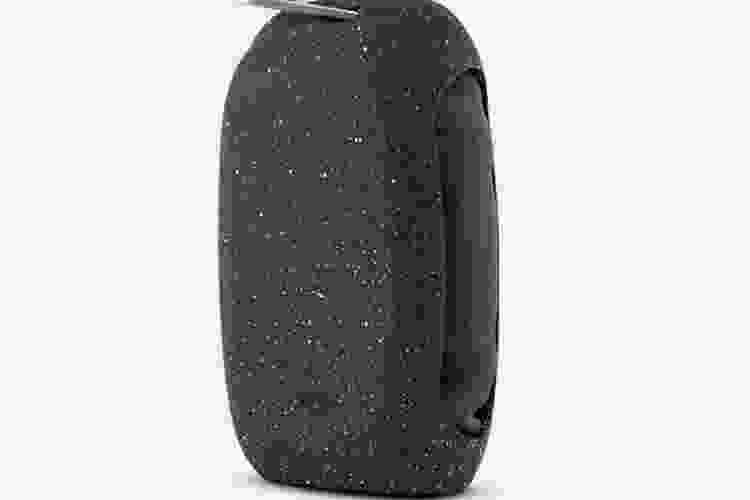 40. Fenty Beauty Mini Gloss Bomb Kit
If your travel gift recipient loves trendy makeup brands, you have to get them the Fenty Beauty Mini Gloss Bomb Set. The set features two glossy shades, both of which are small enough to pass TSA standards.
41. Mario Badescu Skincare Set
Traveling can wreak havoc on your skin, which is why travel-size skincare sets make fabulous gifts for travel lovers. The Mario Badescu Grab and Go Travel Set has the brand's best products in travel size, including the drying moisturizer and aloe facial spray. Skincare sets like this one also work great as last-minute Christmas gifts for people that travel.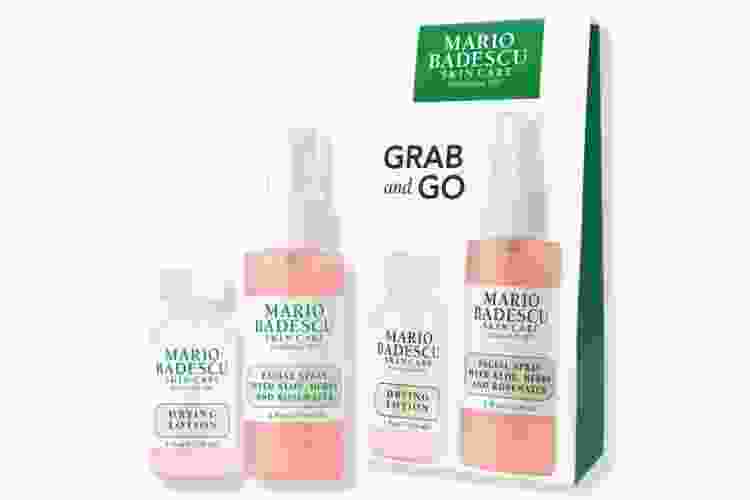 42. Briogeo Curly Hair Care Minis
Globetrotters with a curly head of hair know how tricky it is to take care of your hair texture when traveling. The Briogeo Curl Charisma Hair Care Minis kit has everything a curly girl may need while on vacation: shampoo, conditioner, curl cream and a nourishing hair mask.
43. Toiletry Organizer
A makeup lover on the go needs a bag to keep all those fancy travel-size cosmetics. If you want to give a toiletries gift that is sure to be regularly used, get a toiletry organizer from Dagne Dover. This beloved toiletry bag has a zip-cover top and several compartments for keeping your hygiene products nice and tidy.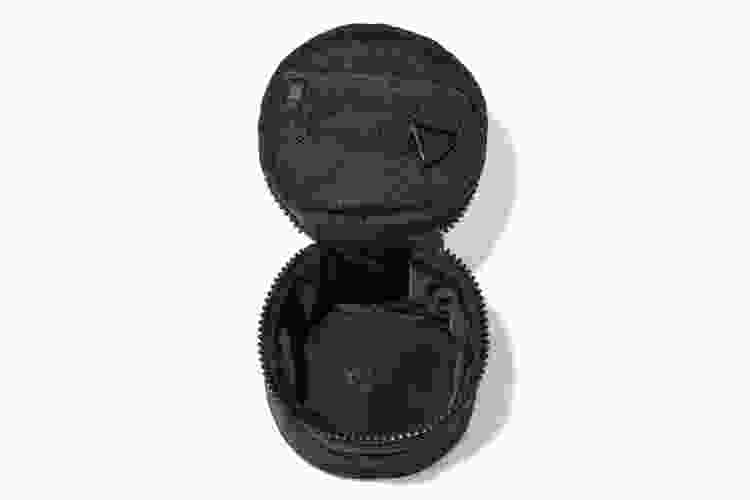 44. Toiletries Travel Kit
This little toiletry convenience kit comes with an assortment of TSA-approved shampoo, conditioner, toothpaste, and facewash products to make jet-setting to any location a breeze.
Gift an Online Cooking Class Now
Give your favorite gourmand the gift of world-class cooking lessons right from the comfort of their own kitchen.
Romantic Travel Gifts
45. Travel Wall Art
Commemorate a romantic trip with your significant other by giving them a beautiful art print of the destination. For instance, this Etsy shop sells lovely illustration prints for any international or domestic location you could imagine.
46. Our Adventure Scrapbook
If your partner loves traveling and Pixar movies, they will be charmed by this Up-inspired scrapbook. Just like the characters in the animated film, you and your partner can record all of your special adventures, big or small.
47. City Map Necklace
Meaningful jewelry can be especially romantic gifts for people that travel. You can celebrate an anniversary or other romantic occasion with this charming city map necklace, available with several city map options. The necklace can be a classy and stylized memento of a city where you and your significant other shared a special experience.
48. Mr. and Mrs. Passport Holders and Luggage Tags
Whether you need a travel gift for your new spouse or your newlywed friends, these personalized passport holders and luggage tags are timeless travel accessories for couples. The passport holders come in several color options and can be customized with your last name.
49. Double Sleeping Bag
You can also find cute, cozy gifts for travel lovers. If you and your partner like to go camping, you'll adore this REI double sleeping bag. This soft sleeping bag will keep you both warm and snuggly all night long.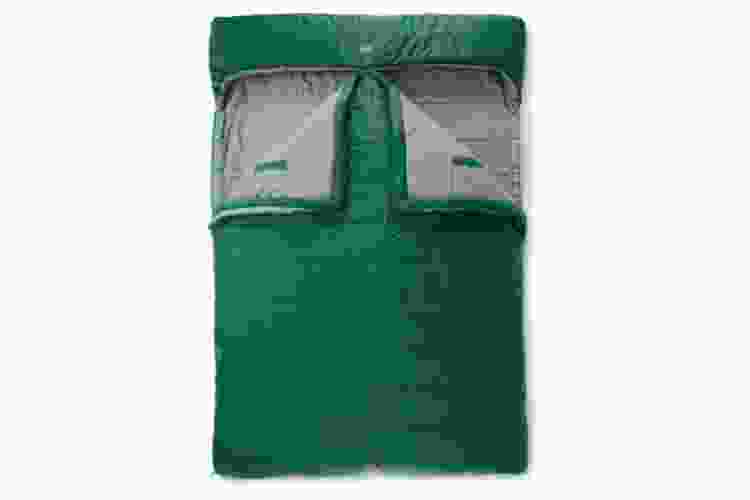 50. Ultimate Journeys for Two: Extraordinary Destinations on Every Continent, by Anne Howard
Ultimate Journeys for Two: Extraordinary Destinations on Every Continent, by Anne Howard, is a National Geographic guide tailored to the interests and needs of a couple. This travel gift will inspire many new magical and romantic trips around the world.
51. Scented Rose Candle
Travel candles serve two important purposes: creating a romantic ambiance and eliminating strange hotel room odors. The Diptyque Mini Rose Scented Candle has a luxurious floral scent that can fill a space without becoming too overpowering.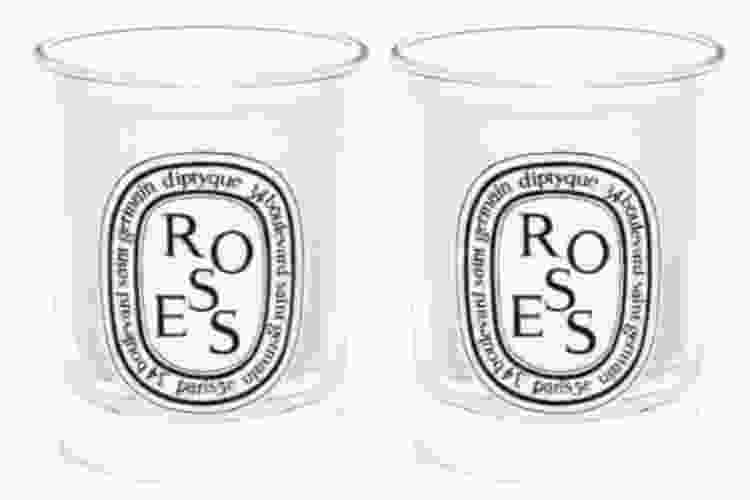 Join 200,000+ Culinary Enthusiasts
Exclusive deals, recipes, cookbooks, and our best tips for home cooks — free and straight to your inbox. PLUS: 500 Rewards Points.
This list of travel gift ideas is a great place to begin brainstorming about which luggage accessory, experience or memento will mean the most to your favorite globetrotter. No matter which travel gifts you end up choosing, your friend or relative will love that you understand how important traveling is to them.
For even more great travel gifts, check out other experiences happening on Cozymeal.