39 Romantic Gifts Your Special Someone Will Love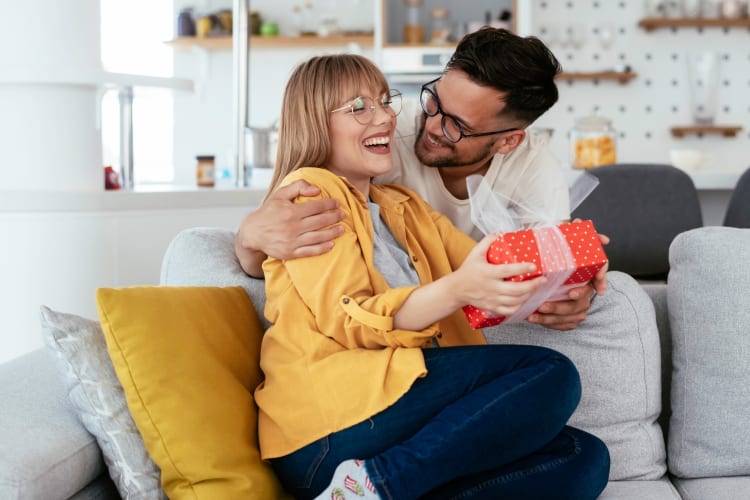 Our editorial team recommends the best products through independent research, selection and careful review. If you make a purchase through one of our affiliate links, we may earn a commission. Prices are subject to change.
Discovering romantic gifts that your significant other will love can be quite the challenge. No matter the occasion, it's important to choose something your partner will truly appreciate. After all, gift-giving is one of the five love languages. For many people, there's nothing that says "I love you" louder than a thoughtful, romantic gift!
Are you looking for romantic gifts for your spouse? Do you need a romantic gift to send your girlfriend for the holidays? Perhaps you're searching for the perfect present for your partner's birthday. Whatever you're shopping for, this guide is filled with plenty of romantic gift ideas from memorable experiences to keepsake trinkets that might just elicit tears of joy.
Jump to Section
GET UP TO $50 IN COZYMEAL
CASH™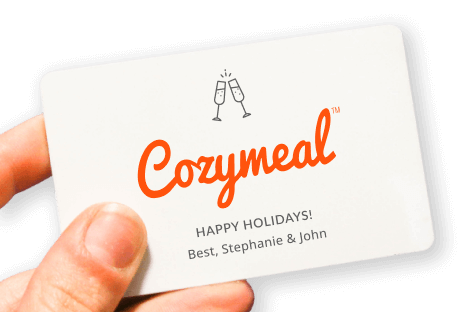 GET UP TO $50 IN COZYMEAL
CASH™
$100 or more, get $10 Cozymeal Cash™
$250 or more, get $25 Cozymeal Cash™
$500 or more, get $50 Cozymeal Cash™
Romantic Gifts for Wife
1. Private Chef Experience
Surprise your food-loving lover with a gourmet meal from a private chef near you for one of the best romantic gifts around. Select a chef who specializes in your wife's favorite cuisine, and let them handle everything from grocery shopping to cooking to kitchen cleanup. Check out private chefs in Los Angeles, private chefs in Austin, private chefs on the Gold Coast and other cities for the perfect experience.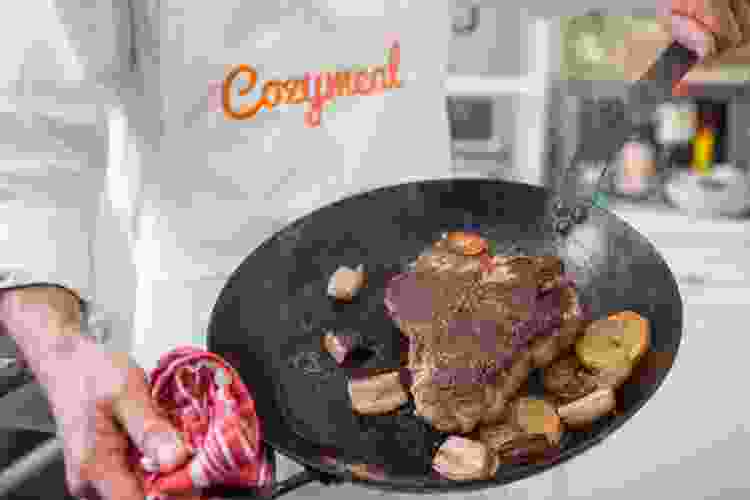 2. Picnic Basket for Two
Delight the nature lover in your life with this picnic basket set for two. Pack up their favorite meal, grab a blanket and surprise them with a picnic in a park or even in your own backyard. This is one of those romantic gifts that someone will never forget, and you can get plenty of use out of it!
3. Spa Set
Does your hardworking honey need to unwind after a long day with a hot bath? When it comes to romantic gifts for girlfriends or romantic presents for him, a bath and beauty box is absolutely stunning and includes plenty of luxurious goodies like bath bombs, lip balm,, body oil, a candle and more.
4. Stackable Personalized Rings
These delicate rings can be personlized to become the most romantic gifts for your specific lover. They can be engraved with messages like "I love you," or you can buy multiple and have each engraved with the names of your children or pets.
5. Scrapbook
This romantic gift is sure to bring tears to her eyes — in a good way! Print photos and gather ticket stubs, letters and other mementos specific to your relationship. Then, assemble it all in a heartfelt scrapbook. A book full of memories is the most romantic anniversary gift money can buy!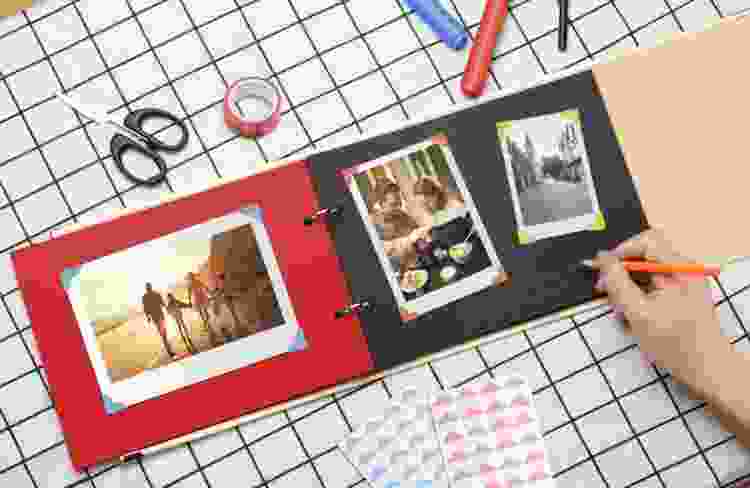 6. Scroll Box
Romantic gifts for anniversaries can be hard to find, but this scroll box is unique. The wooden jewelry box is filled with scrolls inscribed with touching love notes. This is a great romantic gift if you struggle to find the right words to express your admiration.
Romantic Gifts for Girlfriend
7. Virtual Wine Tastings
These virtual wine tastings led by top-rated sommeliers and chefs vary from wine and cheese pairings to multiple courses. Whether your girlfriend loves red, white or sparkling, this is one of the best romantic gifts for wine lovers.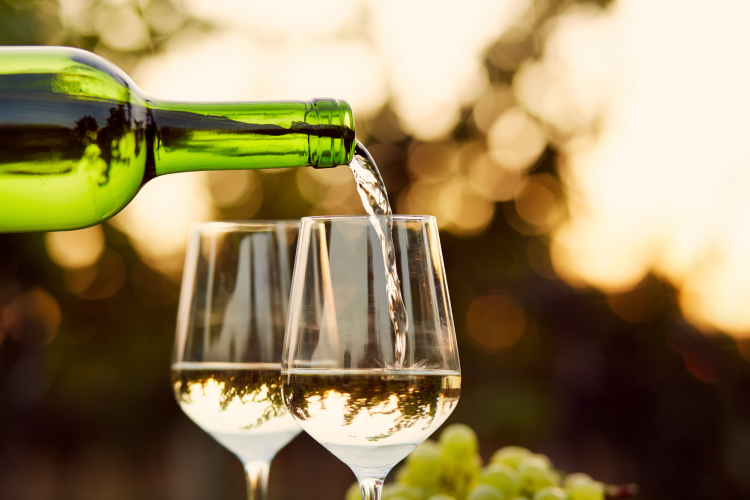 8. Coffee Classes
Give your significant other the gift of café-quality coffee at home with a hands-on coffee-making class. They can learn how to make top-notch pour-overs, espresso, cold brew and coffee mocktails right at home. Great romantic gift for an intimate coffee date!
Gift a Virtual Wine Tasting Now
The ultimate gourmet gift for any wine lover on your list. Virtual wine tastings bring a virtual vineyard experience right to you.
9. Sparkling Rosé Kit
This Brooklyn BrewShop Sparkling Rose Kit is the perfect romantic gifts to send your girlfriend who loves bubbly rosé and getting a little experimental. After she's made her wine, you can enjoy it together at home with a cheese board!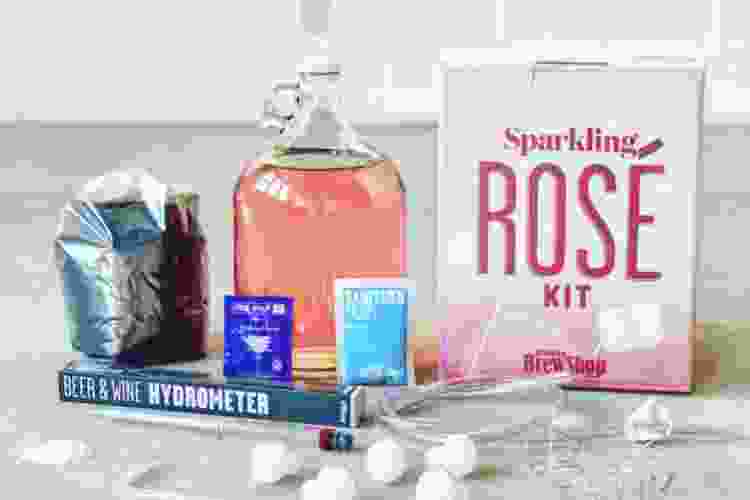 10. Handmade Candles
Check out these handmade candles that make the perfect romantic gifts for her or thoughtful Christmas gift for girlfriends. These rose-scented candles are hand-poured, vegan and beautifully minimalistic.
11. Plants
Plants are the new flowers, and, unlike flowers, they don't die after a week. Plants make great romantic gifts for her because she can watch them grow alongside your relationship. Visit your local nursery, or explore a curated succulent set.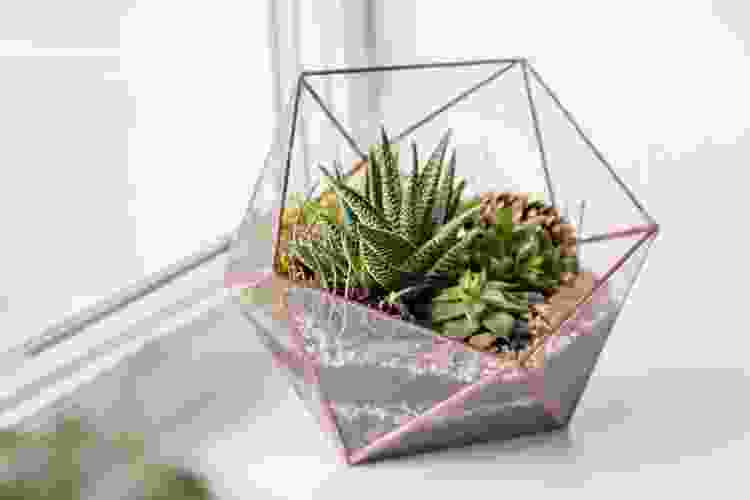 12. Robe
It's simple, but a comfy robe is one of the best romantic gifts for girlfriends. This lightweight robe will leave her feeling like she's at a five-star resort in her own home. You can choose her favorite color or stick with classic, luxurious white for the perfect cozy gift.
13. Fun Book for Couples
This engaging activity book for couples is filled with questions and games for you and your partner. Whether you give it as a romantic present for him or a romantic gift for her, you're bound to impress your lover with your desire to delve deeper, whether you've been together a few months or several years.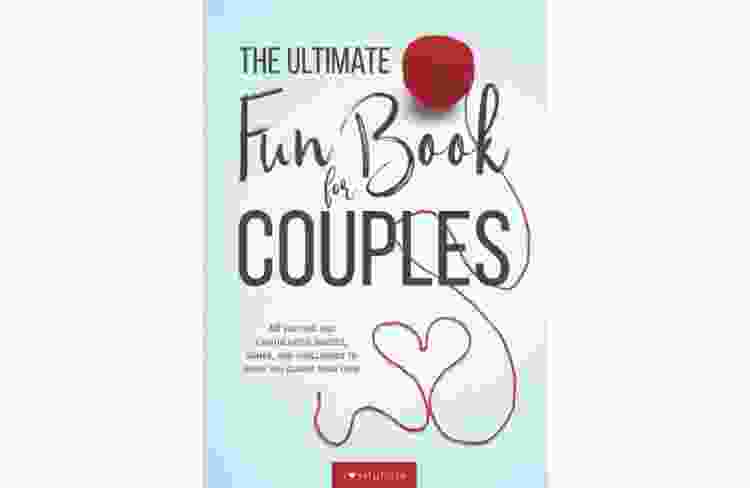 Romantic Birthday Gifts for Her
14. Cooking Classes
Whether she loves sushi, dumplings or enchiladas, a cooking class is the best way to learn authentic recipes together. There are cooking classes in Boston, cooking classes in D.C., cooking classes in Sienna and more cooking classes near you waiting to be explored. If you prefer a cozy night in, choose a romantic gift like an online cooking class to connect with talented chefs all over the world.
15. Foodie Gift Card
Searching for romantic birthday gifts can lead to an overwhelming number of options. If you're unsure, purchase a foodie gift card that never expires for a delicious romantic gift. Gift cards can go be used for cooking classes, private chef experiences, tours and tastings, or even in the Cozymeal Shop.
16. Nice Sheets
Nothing is more romantic than comfy snuggles! Make your lover more comfortable with these incredibly soft bed sheets that make the best romantic birthday gift for him. With a 1,800 thread count, these luxurious sheets come in various colors.
Gift a Private Chef Experience Now
Treat someone special to gourmet fine dining at home. Gift a private chef experience starting at $59/person.
17. Tea Cup Set
If your partner enjoys hot tea, check out these vintage mismatched tea cups. Buy one cup for her or several cups and a teapot. These romantic gifts for women are both useful and decorative.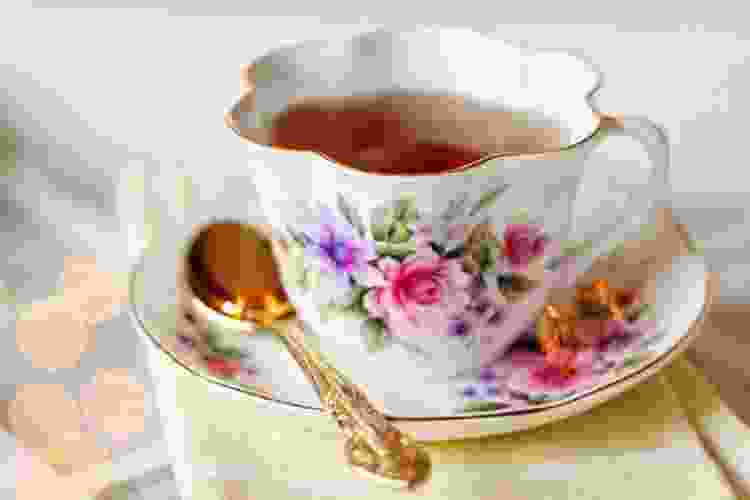 18. Floating Plant Pot
If she's a certified plant lady, this levitating planter will be one of the best romantic gifts for your girlfriend. Plug the base into an outlet and balance the pot on the magnet. Then, watch it float like magic on a bedside table or decorative shelf!
19. Mirror With Bluetooth Speaker
Does your wife or girlfriend spend hours in front of the mirror perfecting her makeup? If so, she'll love this vanity mirror with Bluetooth capabilities. She can play music while she gets ready, and both of you can practice singing in the shower.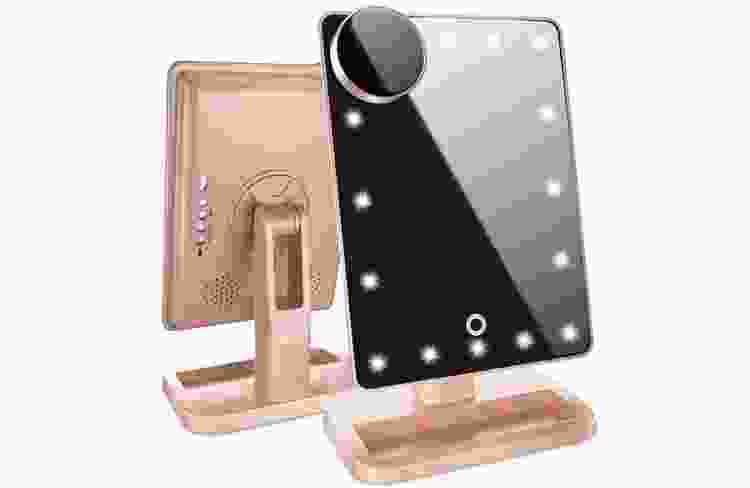 20. Film Roll Keychain
This personalized photo film roll keychain is the romantic gift she will carry with her every day. Choose from 10, 15 or 20 pictures to feature in this pull-out film roll that is sure to bring a smile to her face.
Romantic Gifts for Husband
21. Food Tour
If your husband enjoys learning about culture through local eats, then a food tour is one of the perfect romantic present for him. Consider taking a trip to a new neighborhood and checking out food tours in San Francisco, food tours in NYC, food tours in Bangkok and beyond, or book one of the food tours near you to explore your own city.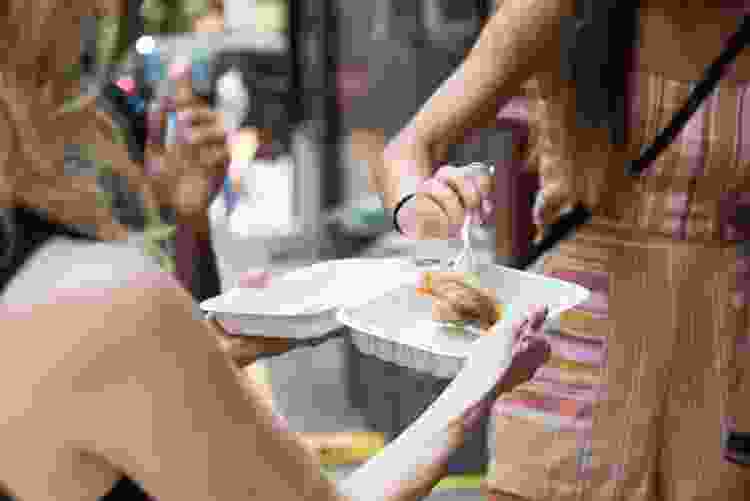 22. Beer Making Kit
Your husband will have a blast with this Brooklyn BrewShop Everyday IPA Making Kit. This unique gift for men comes with everything he'll need to create IPA brews at home, and the equipment is reusable so he can produce endless batches.
23. Cast Iron Grill Pan
This Finex 10" Cast Iron Grill Pan will excite any grill enthusiast, as it brings out the best flavors in foods. If your husband spends his weekends in the backyard by the grill, this is one of the best cast iron pans money can buy. Price: $200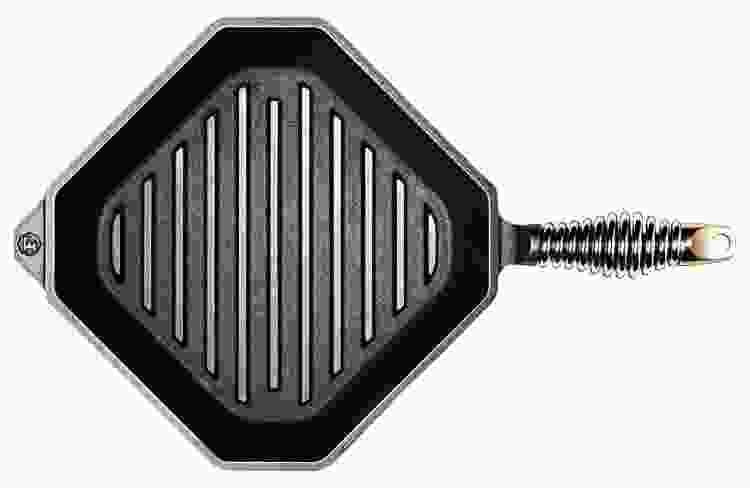 24. Back Massager
Is your husband always complaining about back and neck pain? If so, he'll consider this back massager to be one of the most romantic gifts ever as it helps alleviate all his aches.
Gift Cookware Loved by Chefs
Shop gourmet gifts for your favorite foodie. Chef-beloved brands. Easy returns. Price matching guaranteed.
25. Song Lyrics Art
If you and your husband have a special song, get him some song lyric art that he can hang in the home or in his office. These romantic gifts are so thoughtful, especially if you choose the song you danced to at your wedding or another with lyrics that express your love.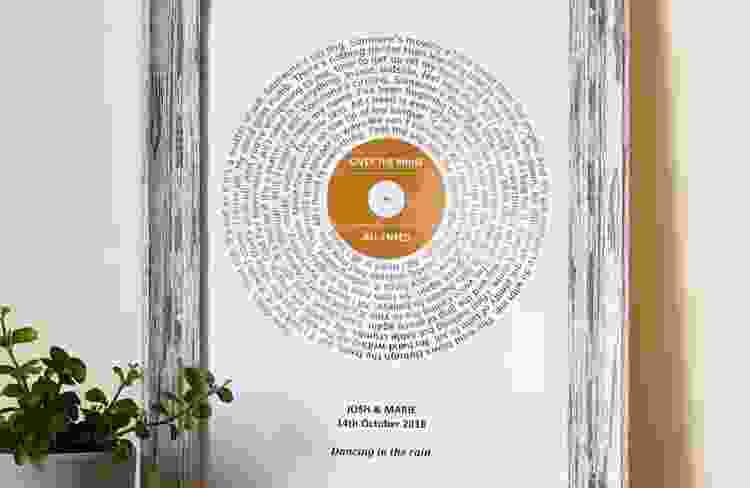 26. Lingerie Nightgown
To really surprise your husband, check out some elegant lingerie and select something that will make you feel amazing. Then, take some boudoir-style Polaroid pictures and compile them in a secret envelope for him for the best romantic gift for him.
Romantic Gifts for Boyfriend
27. Online Mixology Class
If your boyfriend doesn't prefer whiskey, check out online mixology classes. These classes cover everything from elevated brunch cocktails to drinks made with ice cream to classic combinations. Learn the techniques of the best bartenders, and enjoy your bevs together!
28. Whiskey Tasting
Does your boyfriend love a good scotch or bourbon drink? Consider booking him a whiskey tasting where he can learn how to make advanced whiskey cocktails from seasoned experts. This also makes a great, easy Christmas gift for men!
29. Long Distance Touch Bracelet
While many people believe technology divides us, couples in long-distance relationships know technology also brings people together. This set of two touch bracelets is a gift you'll both enjoy. Every time you touch your bracelet, your partner's bracelet vibrates and lights up, letting him know you're thinking of him.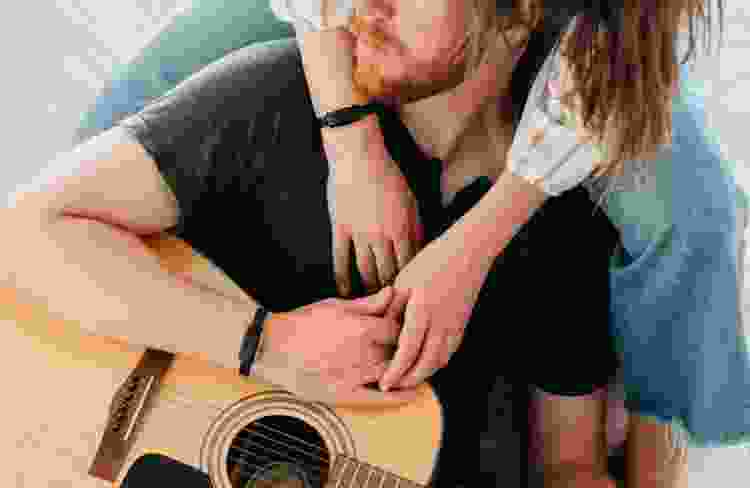 30. Wallet Card
These wallet cards make inconspicuous yet romantic gifts for him. Personalize the card with a message in your handwriting, and add a picture on the other side.
31. Couple Game
The Ultimate Game for Couples is a great romantic gift for him. Bond like never before with this card game that asks you to guess your partner's answers to questions. Some cards also feature dares. You can even play with other couples, so invite a few friends over for a fun double date idea!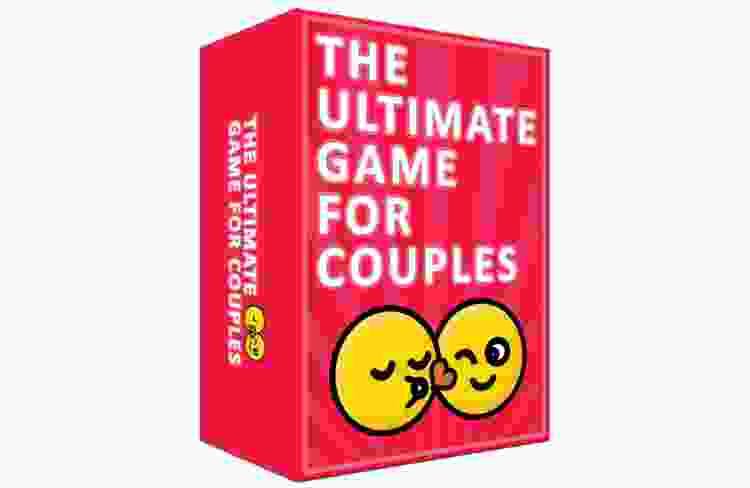 32. Sound Wave Art
This wooden sound wave art is a romantic birthday gift that looks good in any space. Choose your boyfriend's favorite song, a song that reminds you of him or a recording of your voice to be imprinted in the wood. This would also make a wonderful first anniversary gift or even a thoughtful wedding gift for couples if you know their favorite love song.
Gift a Local Food Tour Now
The perfect gift for every gastronomist. Discover an abundance of culture and culinary delights with a five-star local guide.
33. Journal
Gift him the journal he could never buy himself by purchasing a Moleskin notebook and writing messages on each page. Include things you love about him, inside jokes, quotes or even prompts. You can add stickers or doodles, but make sure you leave plenty of space for your boyfriend to write.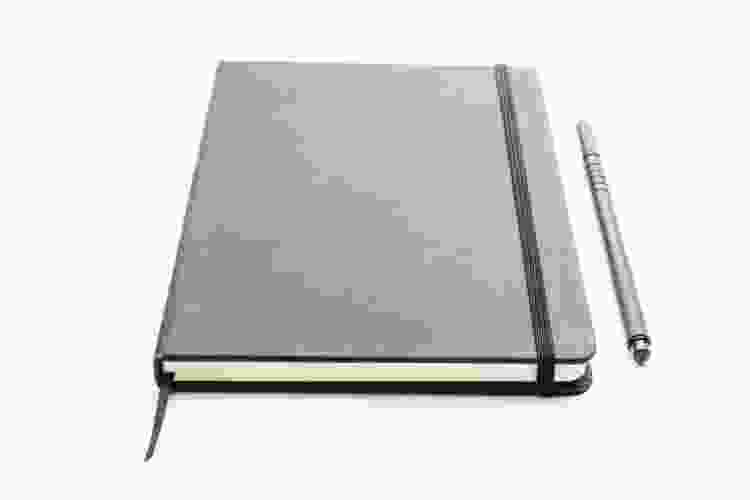 Romantic Birthday Gifts for Him
34. Double Hammock
Hang out with your man like two peas in a pod in this comfortable hammock for two. Select one in his favorite colors, and make sure to get tree straps.
35. Face Moisturizer
Let's face it, men aren't always the best at skincare. Gift your guy this face moisturizer for men that doubles as aftershave and works on all different skin types. He'll appreciate feeling pampered, and you'll appreciate his softer skin. It's one of those mutually-beneficial romantic gifts!
36. Portable Speaker
This Bluetooth speaker is great for any music lover and can be used at the beach, in the gym or for impromptu dance parties around the house. It has a long battery life so you won't have to worry about it shutting off in the middle of your fun.
37. A Nice Watch
Buy your boyfriend or husband a tasteful watch, and he'll cherish it each time he wears it. A nice watch enhances any outfit, and he'll take pride knowing it was gifted from someone he loves. Shop Michael Kors for watches to match any style.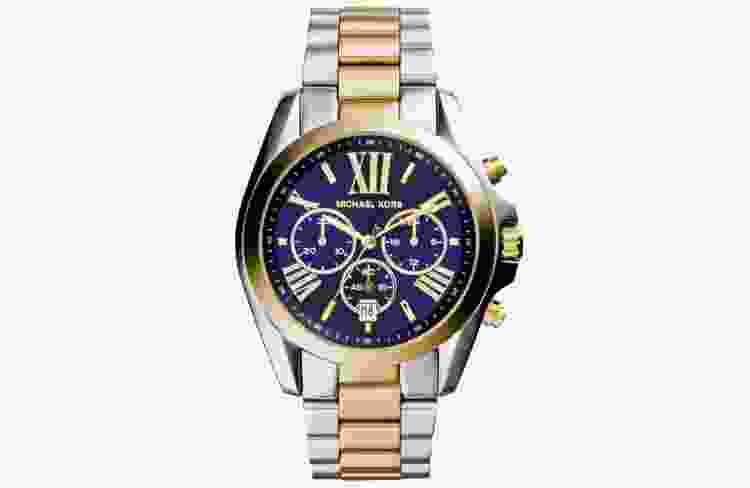 38. Matching Yoga Mats
This yoga mat is a romantic gift that is sure to get your hearts pumping — literally. Purchase two mats if you don't have one, and practice yoga together to bring more peace and balance into your relationship.
39. Boxer Briefs Three-Pack
Nice undergarments aren't just for women, and oftentimes men won't splurge when it comes to something like underwear. This set of Calvin Klein boxer briefs is a romantic gift that will have your man feeling like a king.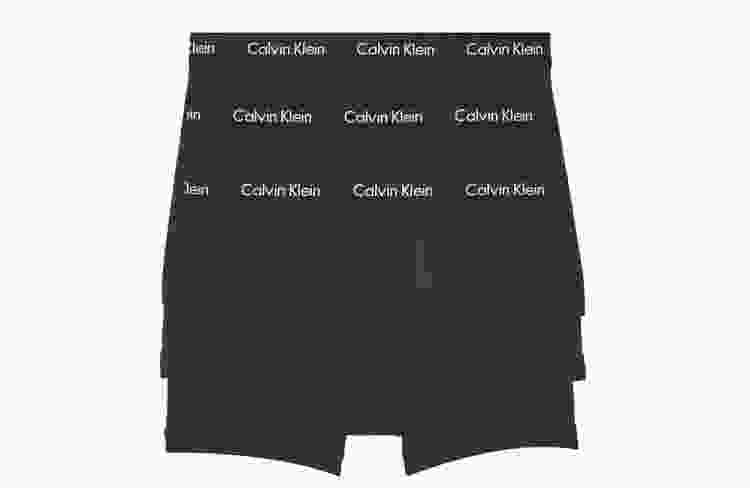 Hungry for the Best Cooking Gifts?
Shop gifts and experiences for food lovers, budding chefs and cocktail connoisseurs.
FAQ
What is a good romantic gift?
A good romantic gift is something the recipient wants or needs but might not purchase for themselves, either because they haven't thought of it or because of the price. Romantic gifts are thoughtful, considerate and specific to the receiver. They can be activities, experience gifts or items that bring you closer together.
What are good sentimental gifts for your boyfriend?
Some men might act like they aren't sentimental, but deep down they are. Sentimental gifts for your boyfriend are discrete, yet thoughtful. Amazing gifts for him might be experiences or an item he will use daily and think of you. Personalized or handmade gifts often make the most romantic gifts.
What are romantic gifts for your girlfriend?
Think about your girlfriend and who she truly is. What are her hobbies and interests? What is something she always talks about wanting to try? The best romantic gifts for a girlfriend answer these questions. Whether she's into cooking, home decor, beauty products, art, plants or something else, a good romantic gift caters to her personal desires.

Join 200,000+ Culinary Enthusiasts
Exclusive deals, recipes, cookbooks, and our best tips for home cooks — free and straight to your inbox. PLUS: 500 Rewards Points.
Now that you have plenty of ideas for romantic gifts for your significant other, it's time to get shopping! No matter what you choose, your loved one is sure to adore it simply because it came from you.
To find even more romantic gift ideas or gifts for others in your life, check out experiences and cookware on Cozymeal.