53 Gifts Under $25 That Won't Bust Your Budget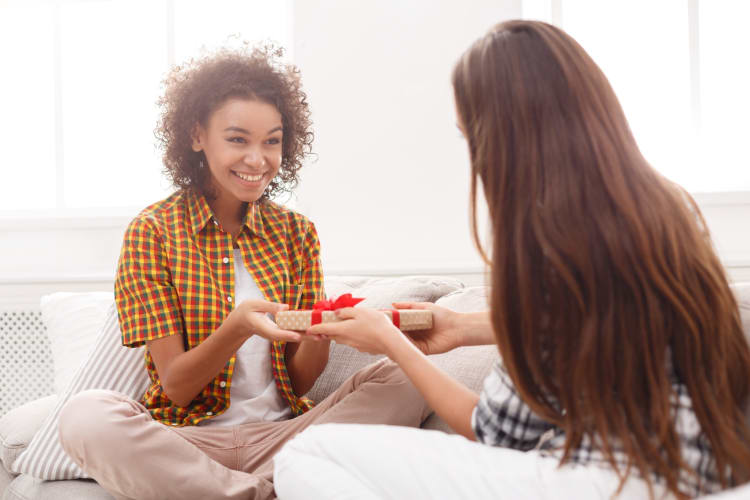 Our editorial team recommends the best products through independent research, selection and careful review. If you make a purchase through one of our affiliate links, we may earn a commission. Prices are subject to change.
Looking for gifts under $25 for a birthday, thank you, white elephant party or just because? We all want to find the perfect gift that our friends, family or coworkers will enjoy and actually use. It may be true that it's the thought that counts, but come on: Don't you want your gift to be the one they remember forever (or fight over in a white elephant game)?
Whether it's for a family get-together, an office holiday party or as a thank-you gift, it can be tough to come up with the perfect mix of thoughtful, practical and creative while staying within a set budget of $25. This list is designed to help you pick out the best gifts under $25 for any occasion.
Jump to Section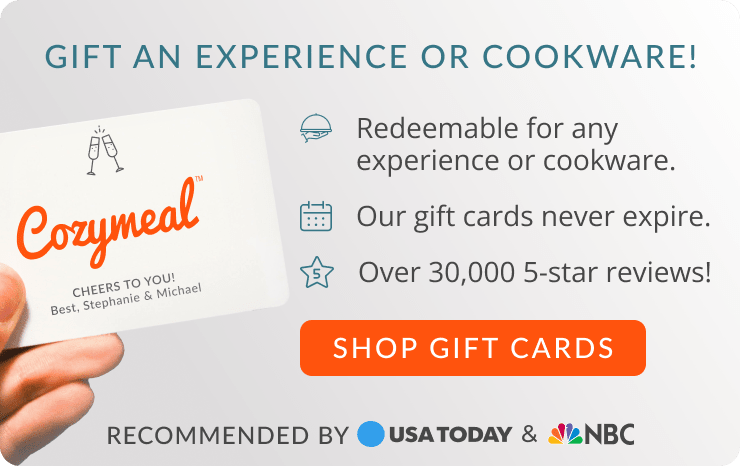 Foodie Gifts Under $25
1. Online Mixology Classes
Online mixology classes make the perfect gift under $25 for beginning bartenders or those wanting to expand their skills. They'll learn tips and tricks such as proper shaking and mixing methods, as well as how to perfectly pour a splash-free drink.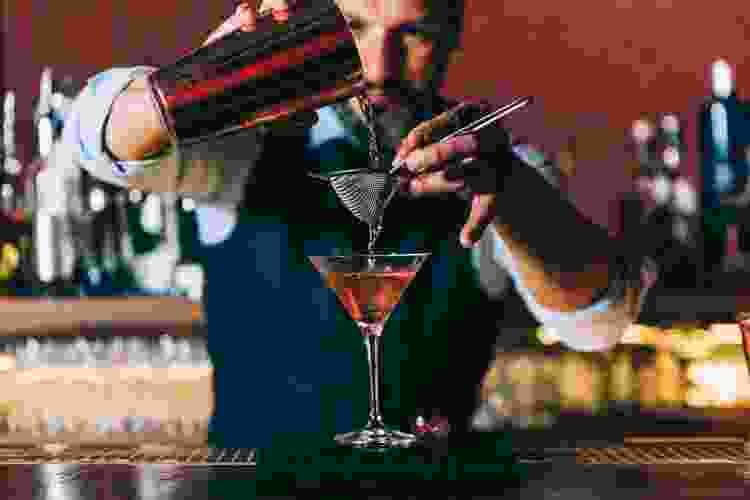 2. Foodie Gift Card
Foodie gift cards make the best gifts under $25 for anyone who loves food and drink. Gift cards are available in any amount over $10 and never expire. They can be redeemed for a huge variety of culinary classes, tours, tastings and more; plus they can be used in the Cozymeal Shop for cookware, kitchen utensils and barware.
3. Coffee Classes
Coffee connoisseurs will flip over a coffee class, which makes for a unique gift for coffee lovers. They can learn all about sustainable growing, the roasting and brewing process, and different varieties of coffee beans.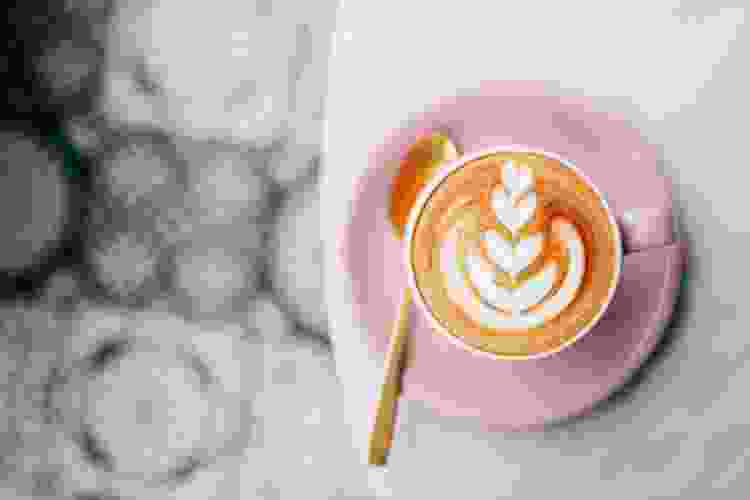 4. Whiskey Tasting
Whiskey tastings provide the chance to sip and sample world-class whiskeys while learning about the distilling process for selections from around the world. The recipient can taste bourbon, scotch, rye and Irish whiskeys, and even learn how to create whiskey cocktails.
5. Springform Dessert Pan
Start imagining those tortes, cheesecakes and quiche dishes when you gift your foodie friend the Anolon Advanced Bakeware 9" Square Springform Dessert Pan. It turns out perfect slices of dessert and deep-dish pizza, making it one of the best gifts for foodies under $25.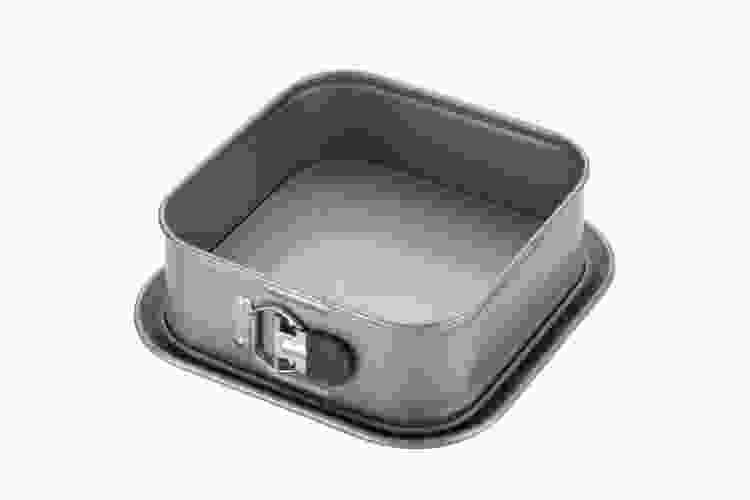 6. Pancake Pan
Bring brunch back with the Ballarini Silver Dollar Pancake Pan 10". The gift recipient can prepare a stack of pancakes for the whole crew in no time with this handy gift under $25.
7. Milk Frother
Forget the fancy coffee shop coffee, the stainless-steel Aerolatte Milk Frother With Stand provides steam-free froth for the perfect lattes, espressos, cappuccinos or hot chocolate. It is battery operated and comes with a stand for easy countertop storage.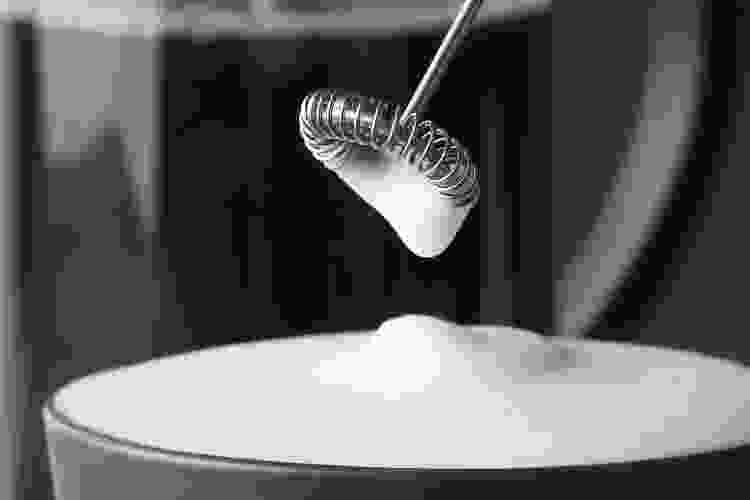 8. Sushi Making Set
The AYA Eco Sushi Making Kit is the perfect gift under $25 for fans of sushi. One of the best sushi making kits on the market, it comes with two sushi bamboo curtains, five pairs of chopsticks, one spoon and one bamboo knife.
Gift Cookware Loved by Chefs
Shop gourmet gifts for your favorite foodie. Chef-beloved brands. Easy returns. Price matching guaranteed.
9. Apple Peeler
One of the best gifts under $25, Mrs. Anderson's Apple Peeling Machine peels, cores and slices apples for pies, tortes, snacks and dumplings. It's much quicker and easier than paring by hand, and the vintage design will highlight a kitchen counter or table.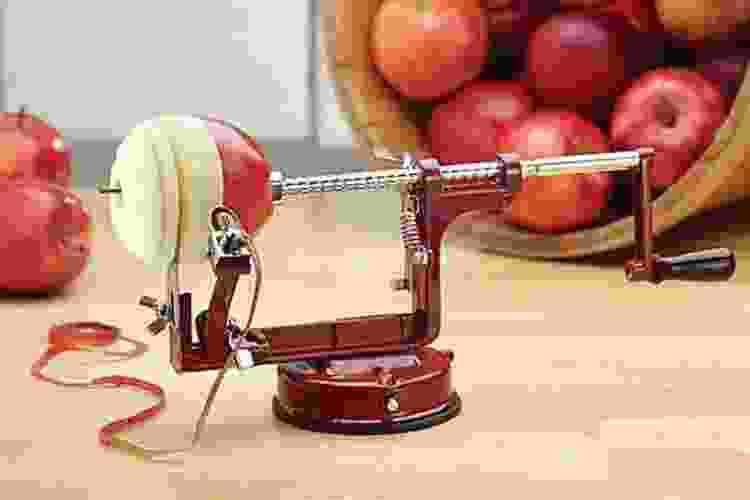 10. Compost Bin
All those apple peels, eggshells and coffee grounds need to go somewhere. This 1.3-gallon stainless steel compost bin holds them all in an airtight compartment to make an eco-friendly gift under $25.
11. Ravioli Stamp
Fante's Grandma Rina's Ravioli Square Stamp is the perfect gift under $25 for creators of Italian pasta dishes. This handy pasta making tool makes perfect fluted-edge ravioli squares, sealing in meat, vegetables or cheese, and can even be used as a cookie cutter.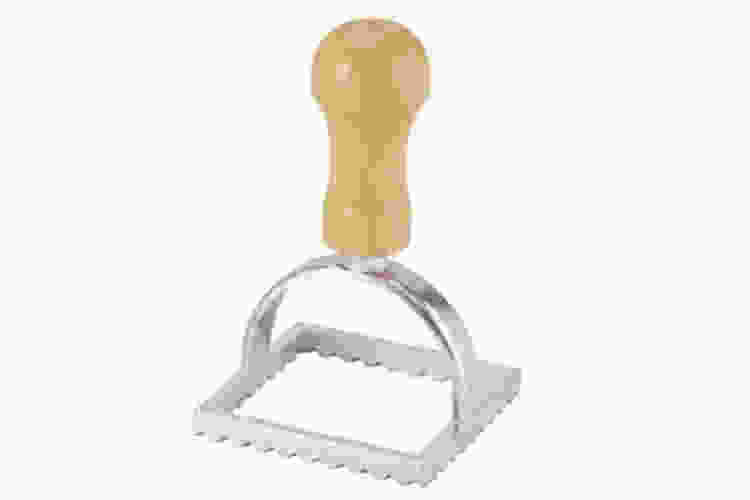 12. Helen's Asian Kitchen Dumpling Press
Helen's Asian Kitchen Dumpling Press makes perfectly formed pasta pockets for empanadas, dumplings, ravioli, potstickers and much more. Whether they make appetizers, desserts or the main course, your foodie friends will love this gift under $25 for its versatility.
13. Pizza Peel
Step away from that hot oven. Fante's Pizza Peel is the best gift under $25 for makers of bread, flatbread, homemade or ready-made pizza. This useful pizza making tool has a long handle, and the rustic design looks nice as a serving dish. It's 14 inches wide and has a beveled edge to easily slide under pizza dough in a hot oven.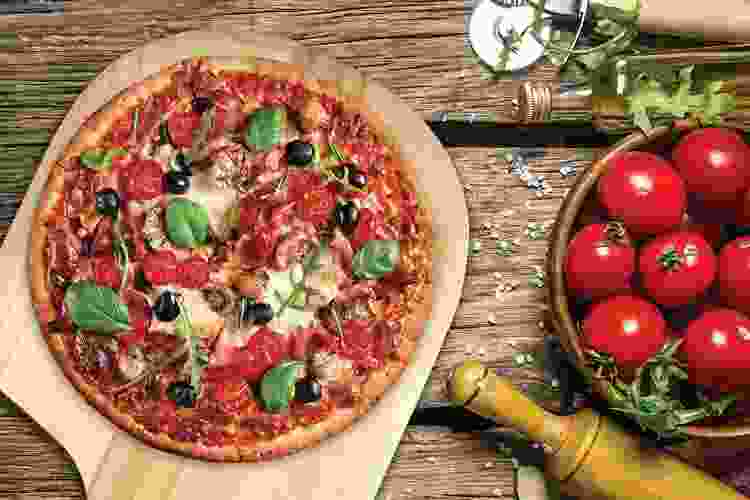 14. Reusable Food Wraps
Wrap up sandwiches for lunch or save leftovers for later. These beeswax cloth food wraps are a pretty and eco-friendly solution to plastic wrap and foil. Made of organic cotton and sustainably harvested beeswax, each set comes with a small, medium and large reusable wrap. They're also biodegradable and compostable when it comes time to let them go.
Gifts Under $25 for Her
15. Cold Brew Maker
A deluxe cold brew coffee maker is one of the best gifts under $25 for her. It can brew up to four servings of any type of cold brew coffee. It has an airtight lid, non-slip handle and is BPA-free and insulated.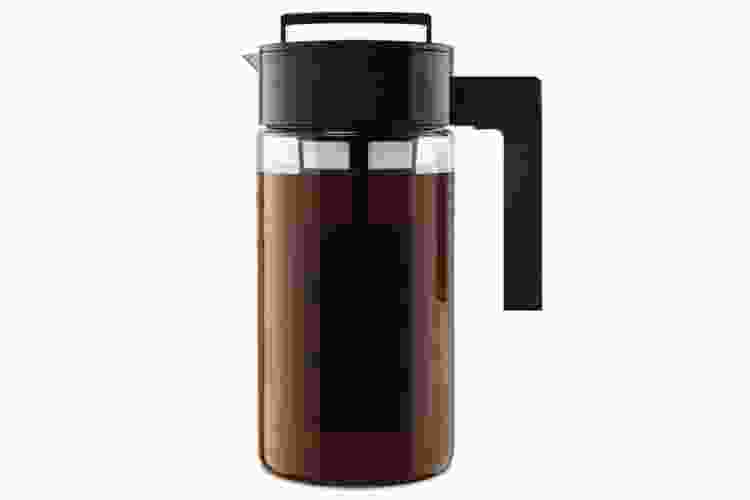 16. Tea Infuser
For tea drinkers, this adorable manatee-shaped silicone tea infuser makes cute work of steeping tea. It's our top choice for fun and functional gifts under $25.
Gift an Online Mixology Experience
Raise a toast to the perfect gift. Enjoy craft cocktails, bartending basics and more taught by five-star mixologists.
17. Book or Tablet Stand
This bamboo book stand is a handy and hands-free way to hold up cookbooks, tablets or that mystery novel. This gift under $25 will keep flour, grease and other cooking items off of your books and expensive devices.
18. Essential Oil Diffuser
Use an essential oil diffuser for aromatherapy, relaxation, meditation and even as a night light. It has a cool mist humidifier for intermittent or continuous misting and comes in seven colors. It's the perfect gift under $25 for the desk, countertop or nightstand.
19. Contoured Sleep Mask
Made of memory foam fabric, this 3D contoured sleep mask has a concave design that offers a soft and ergonomic fit while blocking out light. Lightweight and comfortable, this cozy gift doesn't put pressure on the eyes and face.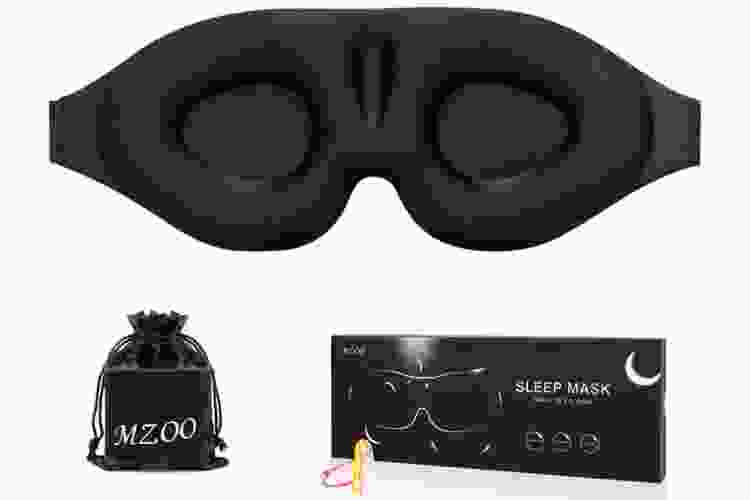 20. Daily Planner
This daily planner with tear-off sheets has 50 high-quality card stock sheets (8" x 11") to organize the week. Whether for motivation, organization or fitness goals, she will love being able to plan appointments, reminders, lists and more.
21. Stainless Steel Wine Tumbler
These stainless steel wine tumblers are a great wine gift and gift under $25 for breakage-free sipping at the beach, backyard, campground or pool. Each one is BPA-free with a plastic lid with a hole. It has a double stainless steel insulated body that stays cold for up to nine hours or hot for three hours. The 12-ounce curved design is easy to carry.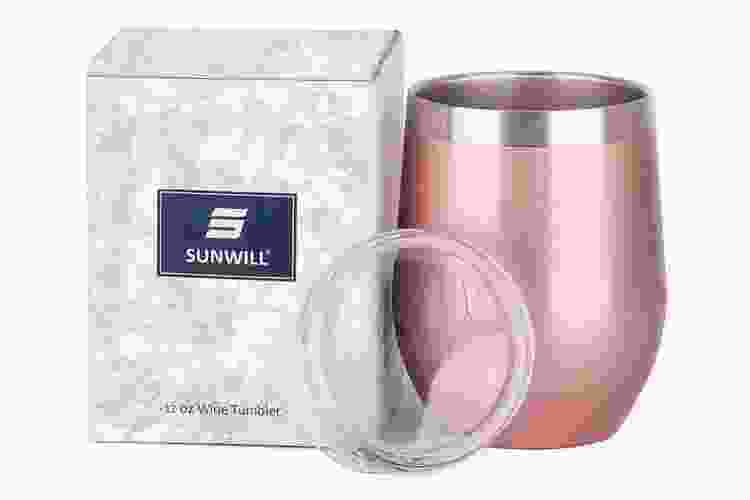 22. Gardening Gloves
These cut-resistant gardening gloves are made of 100% nylon with an oil-resistant Wonder Grip micro-finish nitrile palm. This allows nimble use while being cut-resistant for gardening, landscaping, pruning or just pulling weeds. They're durable, flexible and provide a sturdy grip wet or dry.
23. Zodiac Necklace
Show off her sign by gifting an elegant zodiac constellation necklace. Silver-plated and accented with cubic zirconia stars, the design forms the shape of her zodiac constellation in sparkling metal bars.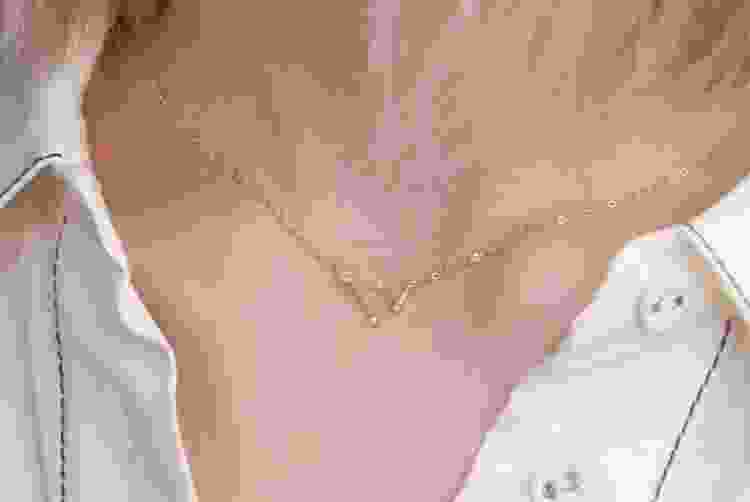 24. Bamboo Bathtub Tray
Made of sturdy and long-lasting bamboo, this bamboo-slatted bathtub tray holds a book, candles, glass of wine or bath supplies. It fits most bathtubs.
Hungry for the Best Cooking Gifts?
Shop gifts and experiences for food lovers, budding chefs and cocktail connoisseurs.
25. Facial Mist Set
This Mario Badescu face mist set makes a nice gift for her under $25. Scents include aloe with herbs and rosewater, cucumber and green tea, and chamomile and lavender. She can mist onto hair, neck or face for hydration, as a refreshing pick-me-up or after makeup application for a dewy look.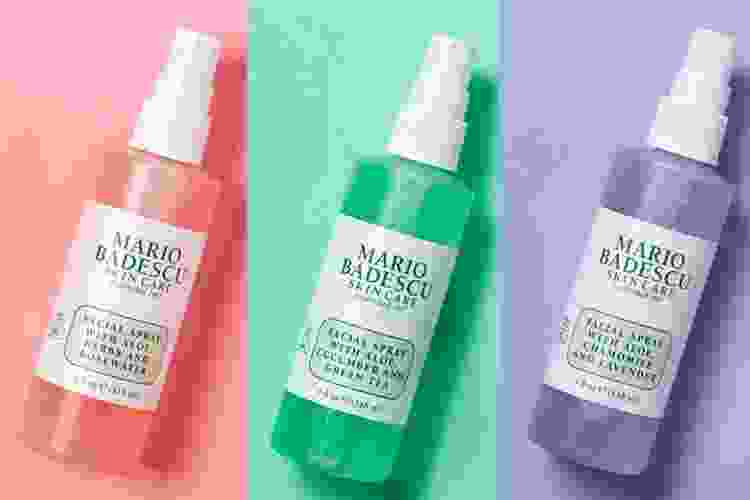 Gifts for Men Under $25
26. Cocktail Shaker
He can shake, mix and chill to his heart's content with the Harold Import Co. Stainless Steel Cocktail Shaker 18 oz. Complete with a polished mirror finish, this great gift for cocktail lovers will look professional sitting on a home bar or countertop. The Boston-style shaker has a built-in strainer top to pour crisp and clean cocktails. The cap doubles as a jigger for added versatility.
27. Multi-Tool
Outdoorsy types can always use another tool. The stainless steel keychain multi-tool has more than 20 functions, including a screwdriver, wire stripper, measuring tool, bike spoke key and bottle opener. It's small enough to fit on a keychain.
28. Dry Bag
This handy 20L waterproof bag is a unique gift under $25 for anybody who enjoys fishing, camping, boating and other outdoor activities. It keeps out water, dirt, sand and other elements that could damage electronics and paper items. Use it for necessities, a driver's license, camera or a towel and change of clothes. It's made of 500 denier polyester with welded seams and has a roll-top, a sturdy clip and shoulder straps.
29. Sunglasses
These stylish goodr OG sunglasses make a useful gift for $25 for active outdoorsy types who participate in sports such as running and kayaking. Super cool looking, they have silicone inserts that grip the face and don't slide or fall off when sweaty. The lightweight frames have polarized and glare-reducing lenses that block 100% of UVA and UVB rays.
30. Leather Gloves
Touchscreen leather gloves make a thoughtful and practical gift for men under $25. They're made of premium lambskin leather with a warm lining and knit cuff. He can text and conduct business outdoors while keeping his hands warm. All 10 fingers and the full palm are touchscreen compatible.
Gift an Online Cooking Class Now
Give your favorite gourmand the gift of world-class cooking lessons right from the comfort of their own kitchen.
31. Beer Soap
Swag Brewery beer soap is a unique gift under $25 for brewmasters, craft beer fans and anybody who likes to smell good. It's made of all-natural ingredients, including orange peel, crushed oats, hard cider, coriander and ground hops. It's paraben- and phthalate-free and available in scents such as apricot wheat, honey pilsner, vanilla porter and tropical lager.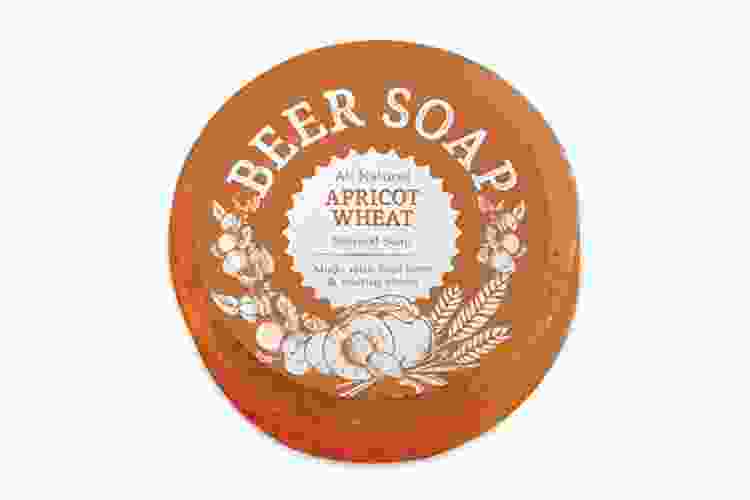 32. Jelly Bean Gift Box
Indulge his sweet tooth with a Jelly Belly 20-flavor gift box. It includes 20 samplings of favorite Jelly Belly flavors, including buttered popcorn, strawberry cheesecake, green apple and more.
33. Beverage Vest
You'll win the cutest gift award when he opens the Puffin beverage vest. Designed to look like a popular puffy vest, it keeps hands dry and drinks cold.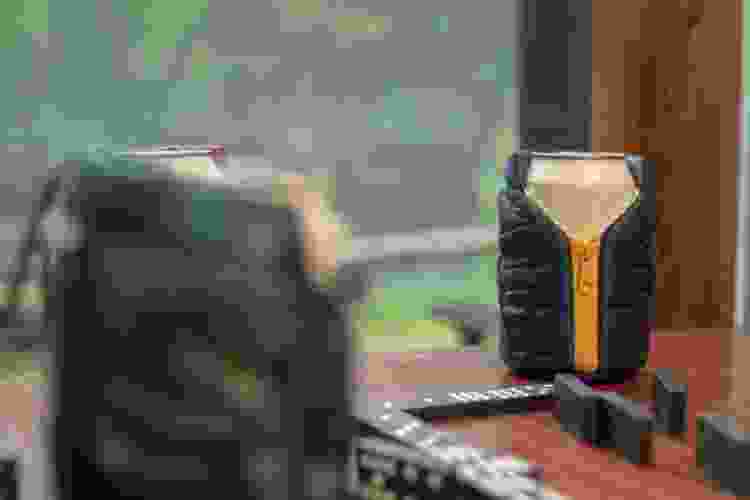 Secret Santa Gifts Under $25
34. Cookie Cutter Set
Talisman's Script Alphabet Cookie Cutter Set lets your creative pal spell out names in gingerbread or stamp words in a pie crust. They'll enjoy this unique gift under $25 for graduations, holidays, birthdays or any occasion where sweet treats are on the menu. The 26 letters come in a handy storage jar, and the best part: These cookie tools are dishwasher safe.
35. Wireless Charger
A wireless charger is something you can never have too many of. The Anker wireless charger makes the perfect Secret Santa gift under $25 for the person who's always asking to borrow a charger.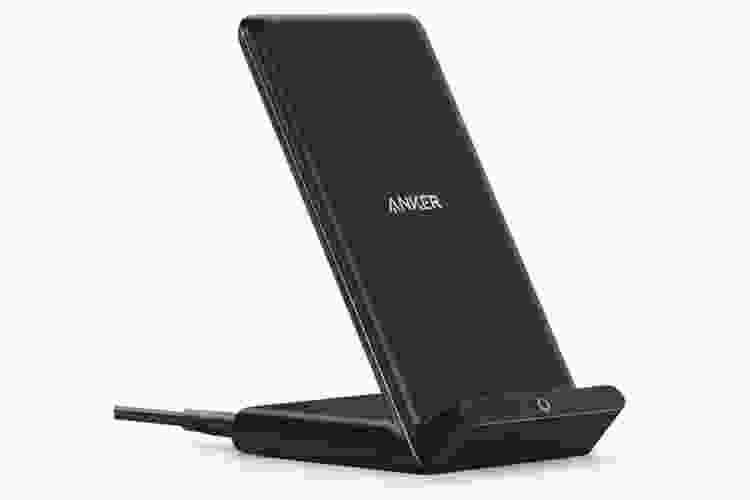 36. Moleskine Notebook
The Moleskine classic notebook makes a thoughtful and useful gift under $25 for writers, researchers and organizer types. The smooth-lined pages provide a nice surface for notes, letters or the start of a great novel.
37. Pen Set
For sketching, doodling and jotting down grocery and to-do lists, this fine-tipped color marker set is a great gift under $25. This unique gift under $25 is something they probably wouldn't purchase for themselves but will most certainly think of you every time they use it.
38. Mini Canvas Set
For a Secret Santa game that lasts all year, the Daler-Rowney mini canvas set makes a great gift under $25 accompaniment to a paint or pen set. They'll be creating masterpieces for your desk, wall or fridge in no time.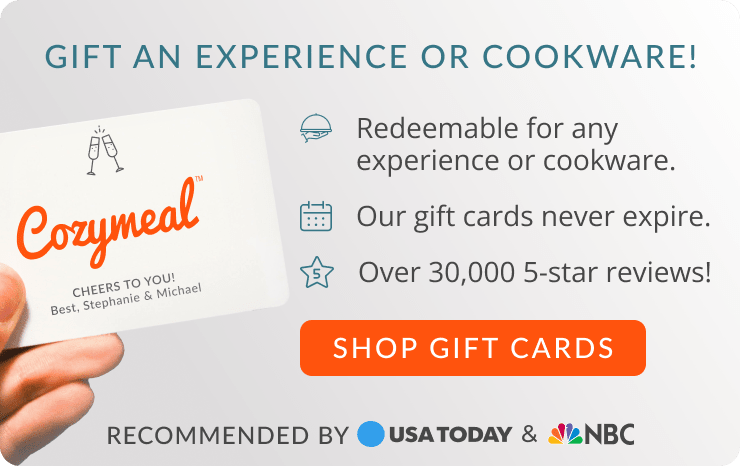 39. Hand Sanitizer Holder
If there's one thing we can all use and appreciate lately, it's hand sanitizer. This one just so happens to have fandom written all over it. If your secret pal is a fan of The Mandalorian, these Grogu hand sanitizer sleeves will make their day.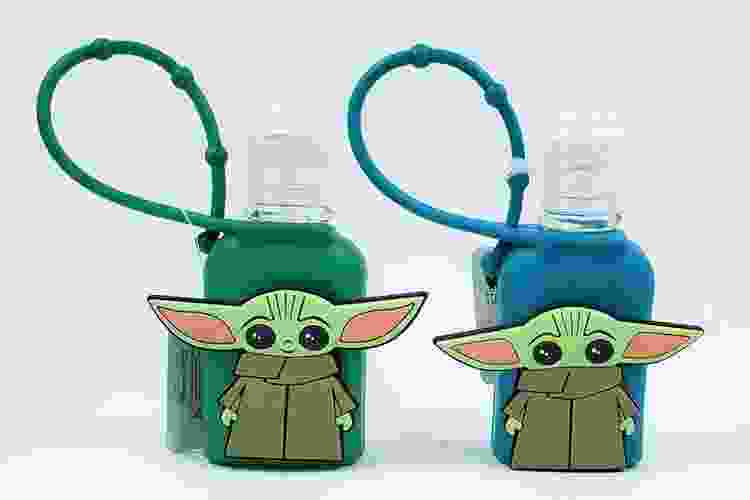 40. PopSockets Phone Grip
Help your secret pal keep a grip on their phone while talking, texting and scrolling. The PopSockets phone grip and stand makes a handy stand for Zoom meetings and FaceTime. The disc collapses into itself when not in use. The top can be swapped out for others, making this a fun and useful gift under $25.
41. Personal Space Heater
Whom among us doesn't know somebody who's always cold? Make their days warm and cozy with this 500-Watt ceramic small space heater. It's small and compact enough for tables or desktops, and the ceramic coils heat up in seconds. It has tip-over protection for safety.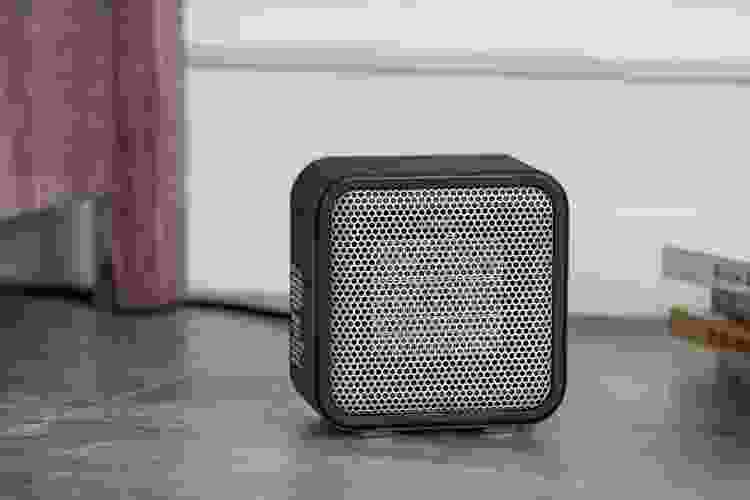 42. Mini Cornhole Game
This fun mini desktop cornhole game set comes with two mini boards and 16 coins for two to four players. The game is played with coin-shaped tokens rather than beanbags, making it a good option for home or office.
43. Mini Corgi Planter
This corgi mini planter is the perfect gift under $25 for small succulents, a cactus or even a candle. If the recipient is a gardener, plant fan or dog lover, they'll flip over this adorable corgi.
44. Library Set
This personal library kit gets five stars for being a fun and unique gift under $25. If your secret pal is a stickler for returning borrowed books, or they just enjoy nostalgia, they'll get a kick out of this retro gift. It comes with a date stamp, ink pad and 20 self-adhesive pockets and checkout cards.
Gift an Online Cooking Class Now
Give your favorite gourmand the gift of world-class cooking lessons right from the comfort of their own kitchen.
White Elephant Gifts Under $25
45. Elephant Tea Mug
Take the white elephant game literally with a white elephant tea mug. This cute little white elephant holds 15 oz. and has a spot for the used teabag. It's made of heat-resistant ceramic and will look super cute sitting on their desk or tabletop.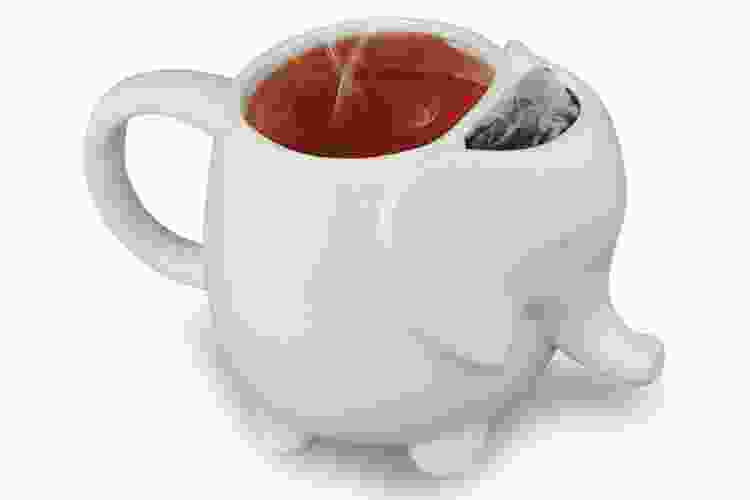 46. Tablet and Smartphone Cleaner
This handy screen cleaner for tablets and smartphones helps keep mobile devices clean and smudge-free, making it one of the best white elephant gifts under $25.
47. Eco Straw
Keep the eco-vibe going with the next gift under $25, the FinalStraw collapsible reusable metal straw. It has food-grade silicone tips and folds up into a case with a keyring for easy portability. It even comes with a handy cleaning tool, but it's also dishwasher safe. Campers, hikers and travelers will appreciate this gift under $25.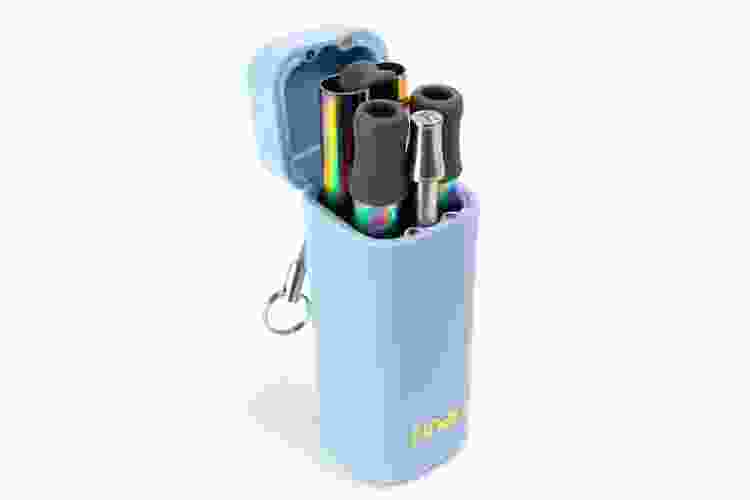 48. Reusable Bags
This small reusable shopping bag comes in lots of fun colors and makes trips to farmers' markets, grocery stores and more an eco-friendly experience. It has sturdy handles and can hold up to 50 lbs. but then stuffs down into a 4x4 square for storage. Made of ripstop nylon, it's machine washable.
49. Coloring Book
Coloring isn't just for kids: It has been proven to help relieve stress as well as beat boredom in adults. Enchanted Forest: An Inky Quest and Coloring Book features intricate and whimsical designs just waiting to help release the creative spirit. Tuck it in a bag with a box of crayons or markers for the perfect gift under $25.
50. Joke Book
Whether you love groan-worthy dad jokes or, well, to groan, the 101 So Bad, They're Good Dad Jokes paperback by Elias Hill will give that dad joker in the group some new material.
51. Travel Toiletry Bag
The L.L. Bean personal organizer toiletry bag has a built-in hook, folding design, external side-zip compartments and multiple mesh pockets for items like toiletries, makeup and more, making it a popular white elephant gift choice. It's made of water-resistant nylon packcloth and has a removable mirror and shower caddy.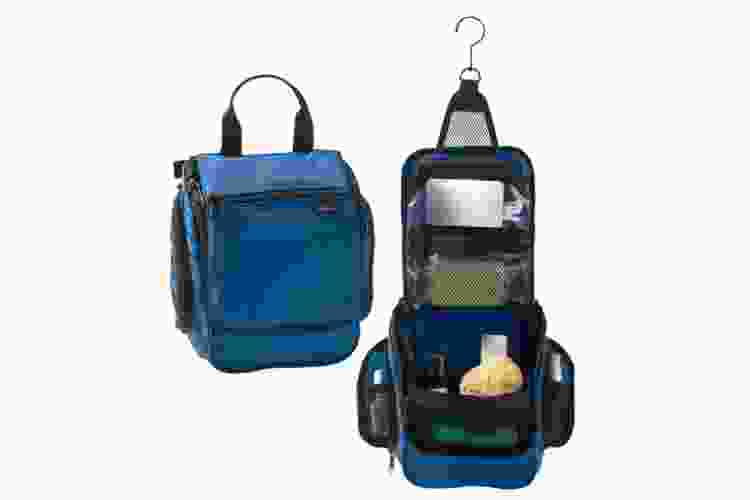 52. Chenille Throw Blanket
This chenille throw blanket features a cable knit pattern for a soft, cozy and classic look. This gift under $25 is a large 60"x50" in size, making it perfect for snuggling up with a book or watching television.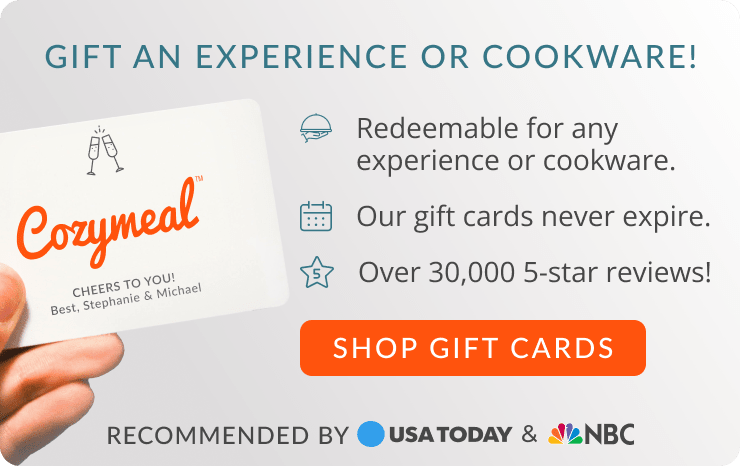 53. Phone Stand
For funny gifts under $25, the Genuine Fred banana peel phone stand takes top honors. It's also useful as it's designed to hold up your phone to watch movies, stream the latest episode of your favorite show or just catch up on news. The partially peeled banana holds phones in a horizontal or vertical position.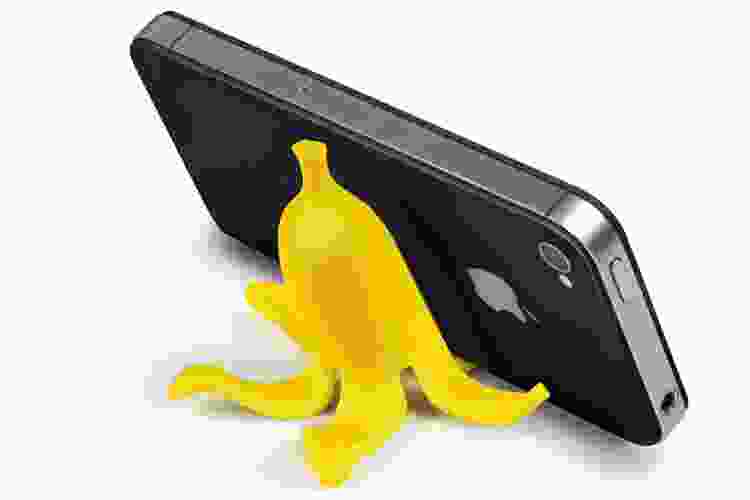 Join 200,000+ Culinary Enthusiasts
Exclusive deals, recipes, cookbooks, and our best tips for home cooks — free and straight to your inbox. PLUS: 500 Rewards Points.
Finding great gifts under $25 doesn't have to bust your budget. There are tons of fun and functional gifts out there. Take into consideration the recipient's hobbies, interests and lifestyle. If you don't know the recipient, such as with a Secret Santa exchange, pick out something that you would like to receive yourself. Don't blame us if your gift causes a free-for-all at the family's annual white elephant party!
For even more great gift ideas, check out other experiences happening on Cozymeal.