51 Graduation Party Ideas to Celebrate Your Grad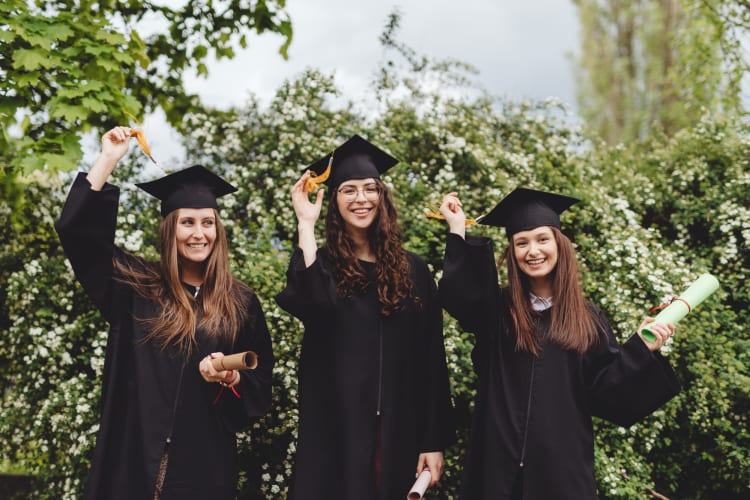 Our editorial team recommends the best products through independent research, selection and careful review. If you make a purchase through one of our affiliate links, we may earn a commission. Prices are subject to change.
Graduation is just around the corner — as if your graduate hasn't reminded you already — which means it's time to brainstorm graduation party ideas. Celebrating your friend or family member who is graduating from college is a special way to mark the occasion and recognize his or her accomplishments. It's also a great way for the graduate to spend time with friends who they may be parting ways with soon.
From graduation party food ideas to graduation party decoration ideas, we're sharing 51 unique graduation party ideas to inspire your graduation party planning.
Jump to Section
Book a World-Class Private Chef Now
Five-star fine dining from the comfort of home. Find your favorite private chef experience starting at $59/person.
Graduation Party Ideas for Foodies
1. Take a Cooking Class
There's no better way for a foodie to celebrate college graduation than by taking a cooking class with a few of your best friends. Just do a quick search of cooking classes near you to find one in your town. University of Texas grads have plenty of cooking classes in Austin to choose from, and Georgia Tech grads can take their pick of cooking classes in Atlanta. If staying home with your friends is more your thing, you could book a live online cooking class with a world-class chef instead.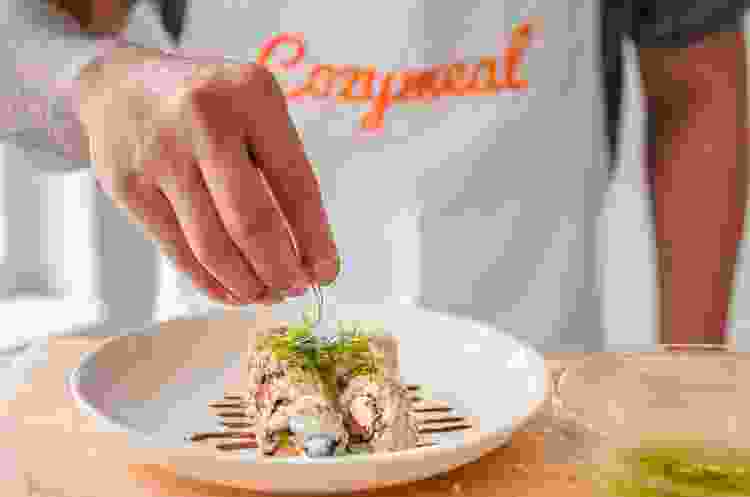 2. Book a Private Chef Experience
Treat yourself and your guests to a masterfully-prepared meal by booking a private chef to cater your small graduation party. From private chefs in DC to private chefs in Las Vegas, there are private chefs near you ready to help you celebrate your accomplishment. They handle everything from the menu planning to the shopping, cooking and even kitchen clean-up so you never have to lift a finger.
3. Take a Food Tour
Get to know some of the best spots to eat in your college town with a food tour led by an experienced guide for a unique graduation party idea! You'll uncover the food scene in your own neighborhood while learning interesting facts about the area. There is bound to be a food tour near you whether you're looking for food tours in Milwaukee or a food tours in Boston.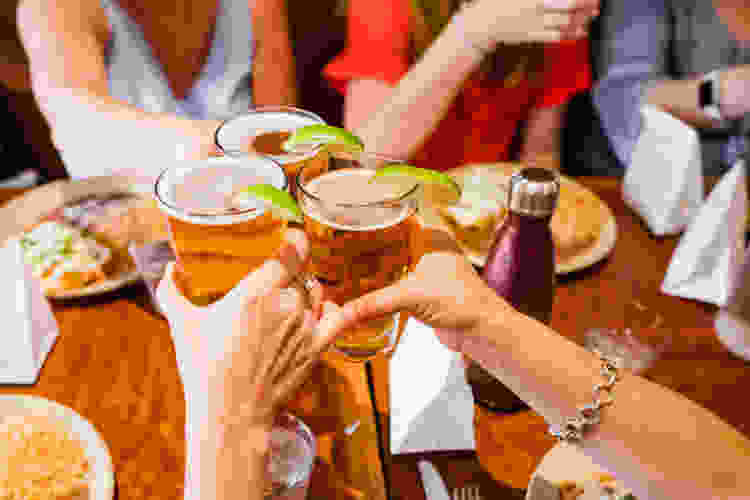 4. Enjoy an Online Tasting Experience
Gather your best friends for a little online tasting experience from the comfort of home for a cozy graduation party idea. Virtual wine tastings will prepare you to impress your colleagues at all the business dinners you'll be attending in the real world, or for a more celebratory event, you can whip up craft cocktails in online mixology classes.
5. Have a Big Dessert Table
For a sweet graduation party idea, loading up a table with all kinds of desserts is sure to be a delight. Get a festive cake, plenty of candy and a few different kinds of cookies to round out the options of this graduation party food idea.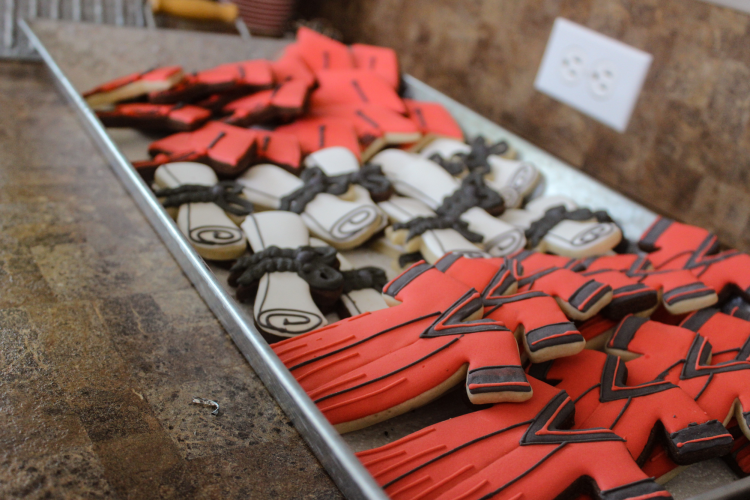 6. Make or Order Graduation Cap Cookies
What's more on-theme than cookies shaped like grad caps? Use your favorite sugar cookie recipe and a grad cap cookie cutter, or order the cookies from your local bakery.
Book a Local Food Tour Now
Explore your city's best bites, esteemed eateries and hidden gems with a top-rated tour guide.
7. Have a Taco Bar
Your graduate is nacho average grad — celebrate their unique accomplishments with a tasty taco bar! Along with basics like tortillas and fillings, don't forget to include plenty of delicious toppings like guacamole, cheese and salsa to complete this graduation party idea.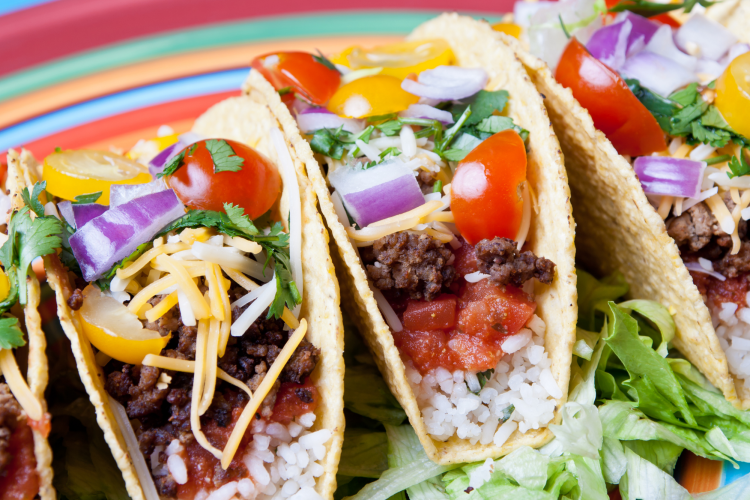 8. Make Diploma-esque Wraps
For a festive party snack, simply wrap your favorite fillings up in a tortilla and tie with a chive to create adorable little diplomas!
9. Graduation Year Cupcakes
This one is simple: Make or buy cupcakes and arrange them into the shape of the graduate's class year. A delicious and festive graduation party idea!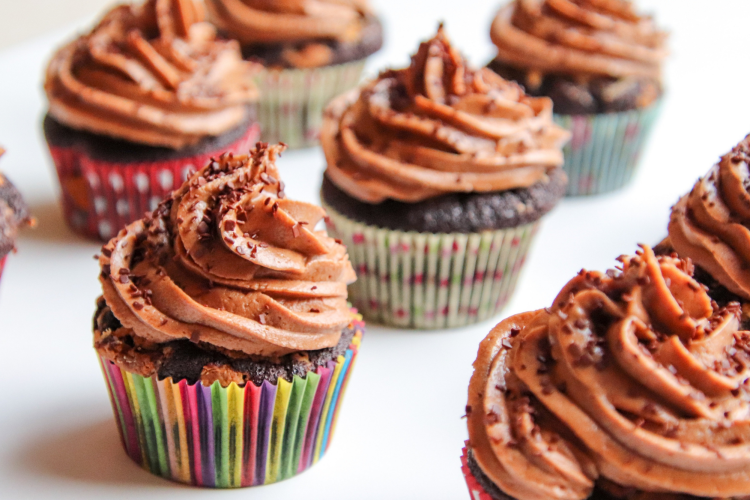 10. Make Witty Candy Labels
Serve candy like Smarties, gummy worms and Ring Pops with clever labels like "She's a Smartie" or "Book Worm" or "Class Rings."
11. No-Bake Cookie Diplomas
For a sweet treat to serve in a pinch, tie a ribbon around Pirouette cookies to create cute no-bake cookie diplomas for your graduation party idea.
12. Grad Cap Brownie Bites
To make grad cap brownie bites, put a square of chocolate atop an upside-down brownie bite, use melted chocolate to dab on an M&M and a sour-candy tassel, and you have an easy graduation themed dessert ready to serve!
Small Graduation Party Ideas
13. Mimosas and Waffles
For a small graduation party idea, host friends and family for a brunch of homemade waffles and mimosas.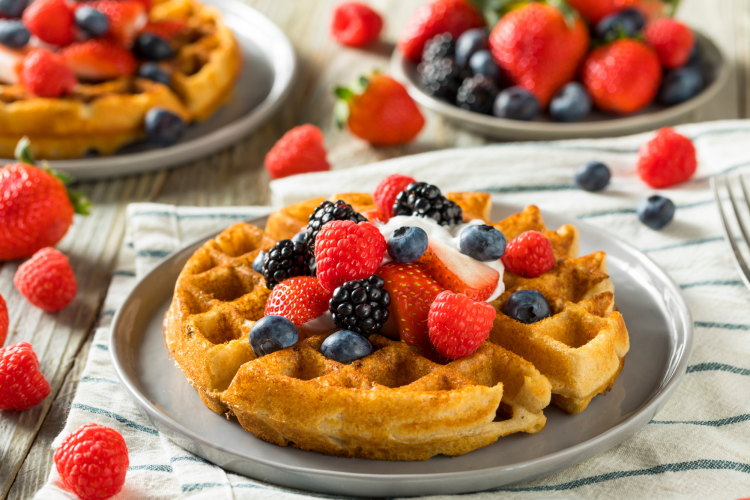 14. Charcuterie Night
A smaller party means there's more room to splurge on activities. This is the perfect time to gather friends for a charcuterie night and enjoy tasting cheese and wine!
15. Hand Out Disposable Cameras
Let your guests be the photographers for the evening with a whimsical twist: hand out disposable cameras for guests to capture the party! You'll get plenty of fun shots on film of your grad's friends celebrating graduation together.
18. Cater Tacos
Cater tacos from a favorite local spot for a simple, no-prep small graduation party. That way, there's more time to enjoy the celebration!
19. Have a Dinner Party
A small graduation party idea is to host a dinner. Practice your culinary skills and make each dish yourself, or you could make it a potluck and ask guests to bring a dish. Either way, your graduate will enjoy a meal around the table with people they love.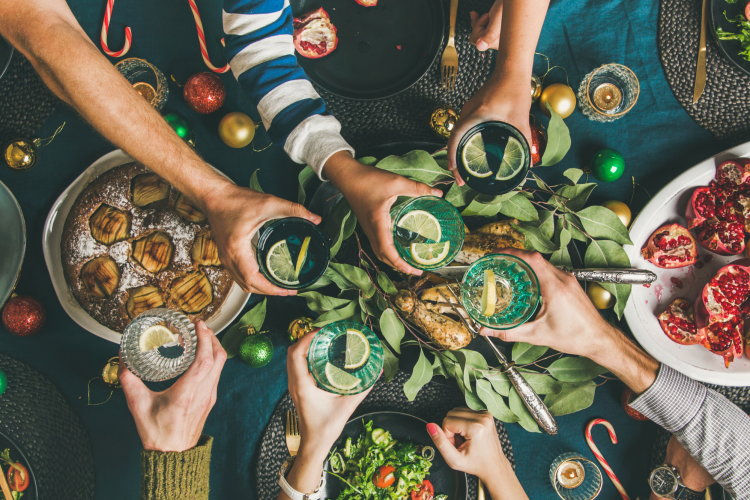 18. Host at a Favorite Campus Bar
Honor your grad's favorite place to grab a drink and host the graduation party at his or her favorite college dive in town.
Book an Online Mixology Class
Craft cocktails. Palate-pleasing food pairings. Master mixologists. Skip the crowded bar scene and host your own virtual happy hour.
19. Have a Game Night
Another small graduation party idea is to celebrate with an epic game night and plenty of snacks and drinks.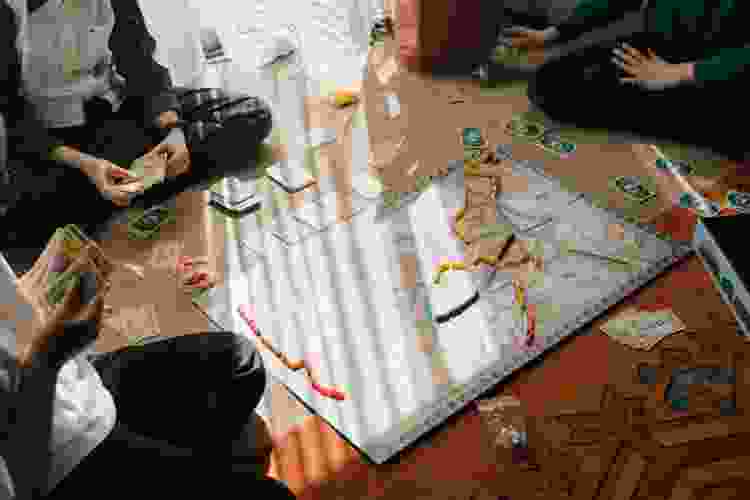 Outdoor Graduation Party Ideas
20. Have a Backyard BBQ
For a fun outdoor graduation party idea, grill burgers and ice drinks for a classic backyard barbecue! Decorate with your graduate's school colors to keep things festive.
21. Host a Pool Party
Graduation usually takes place in early summer when the weather is starting to warm up. Beat the heat with a pool party for a fun graduation party idea!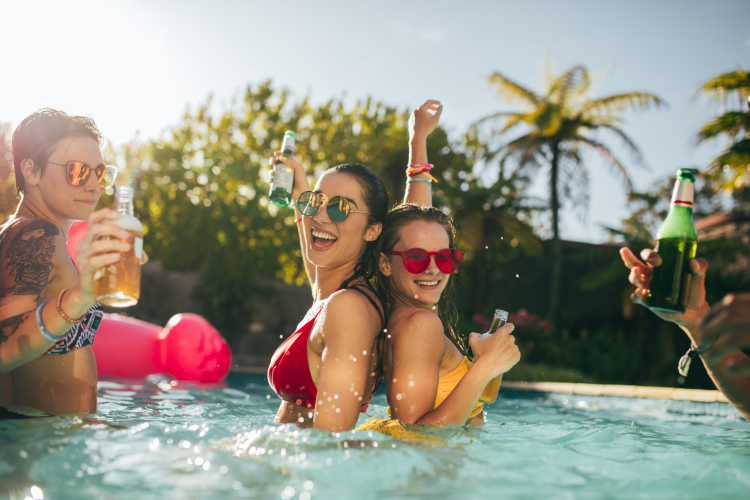 22. Play Giant Lawn Games
Keep your graduation party guests entertained with giant lawn games in the yard. From giant Jenga to giant Connect Four, this graduation party idea offers quite a few options to keep guests having fun.
23. Day on the Lake
Another way to beat the heat while celebrating graduation is a day at the lake. Rent a pontoon boat, pack a few sandwiches and drinks, and invite a group of friends out for a day on the water.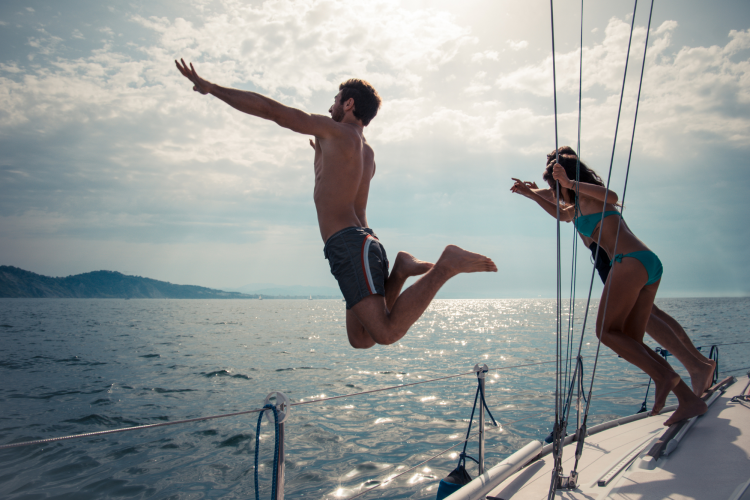 24. Keep Drinks Cool With Wine Cubes
Keep guest's drinks from getting watered down or warm in the summer heat at your outdoor graduation party by pre-freezing wine ice cubes. Just pour wine in an ice cube tray, freeze and serve with the drinks.
25. S'mores Bar
Set up a s'mores bar to delight guests with this outdoor graduation party idea! Set up a fire pit, skewers and the ingredients for a fun outdoor activity. If a fire pit isn't an option, set up an assembly station, wrap each smore in foil and bake for a few minutes until gooey!
Unique Graduation Party Ideas
26. "Donut" You Forget About Me
Graduation is bittersweet, with one chapter of life ending as the other begins. Lean into the "sweet" with a clever "donut" you forget about me donut-themed graduation party. Buy donut decorations, scatter tables with sprinkles and of course, have plenty of donuts to serve.
27. Hire a DJ
To make your graduation party one to remember, hire a DJ to set the mood and keep the dance floor (yes, you should create a dance floor!) full. You guests will love a night of fun tunes and dancing to celebrate the graduate.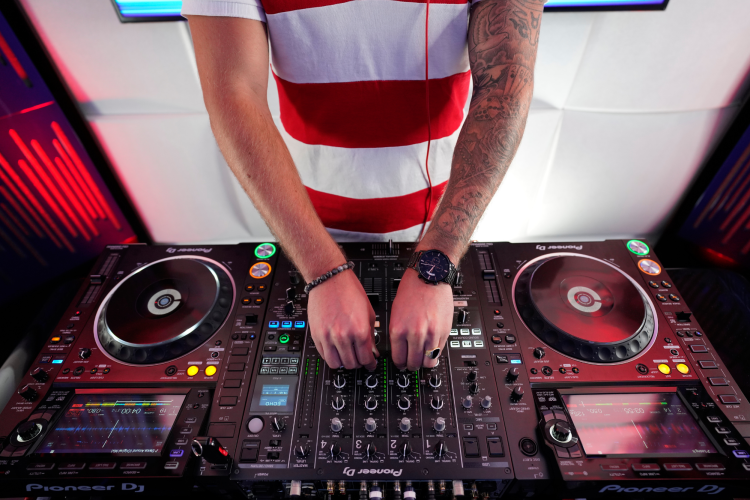 28. Hire a Live Band
Another unique graduation party idea is to hire a live band to play during the party. Set a classy mood with a smooth jazz band, or keep the party energized with a funky pop band.
Gourmet Cooking Classes Near You
Take your culinary skills to new levels with guidance from five-star chefs.
29. Rent a Karaoke Machine
If your friends tend to be outgoing, a karaoke machine may be the perfect graduation party idea. You may even be surprised by who has the best rendition of "Sweet Caroline."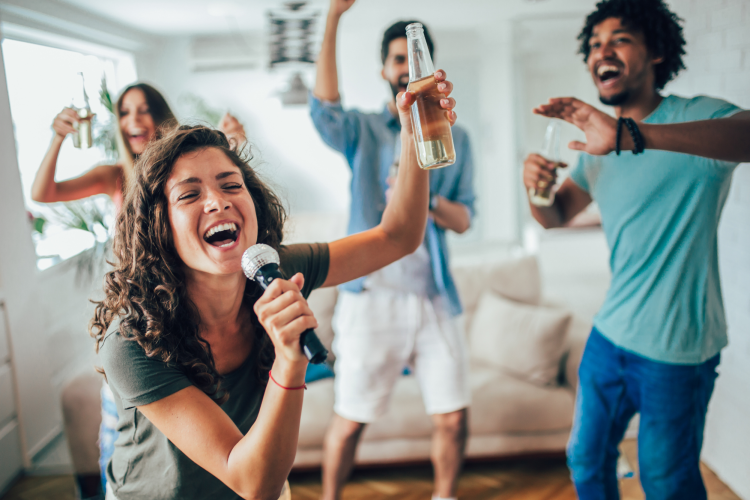 30. Go to a Western Dance Night
Gather a group of friends and head to the local western dance hall for a fun and unique graduation party idea.
31. Use Fun Pool Floaties
If you decide to have a pool party to celebrate, buy fun pool floaties to mark the occasion. We're talking a giant flamingo floatie, a fun pineapple raft, or even a massive dinosaur pool float.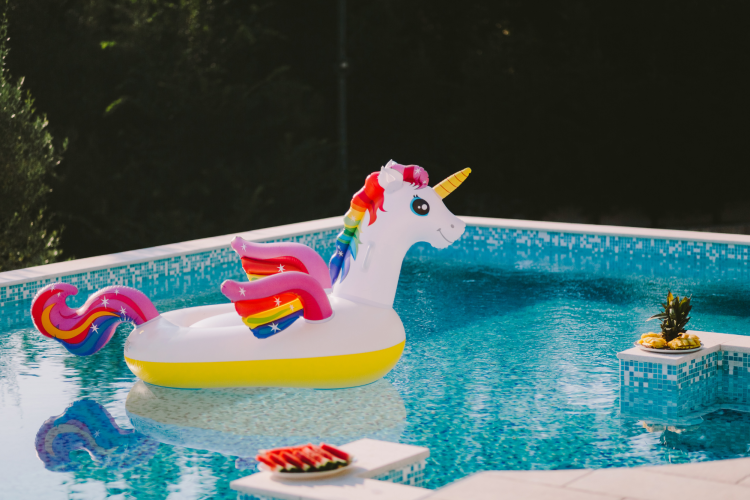 32. Rent a Bubble Machine
It's almost impossible to have a bad time at a party with a bubble machine. For your outdoor graduation party idea, rent a bubble machine and enjoy the whimsy it brings to the party.
Graduation Party Decoration Ideas
33. Polaroid Photo Booth
Get the instant satisfaction of printed photos with a Polaroid photo booth. For this graduation party idea, set up a simple photo background by hanging a sheet or curtain, then leave out a Polariod camera for guests to use to snap a picture with the graduate.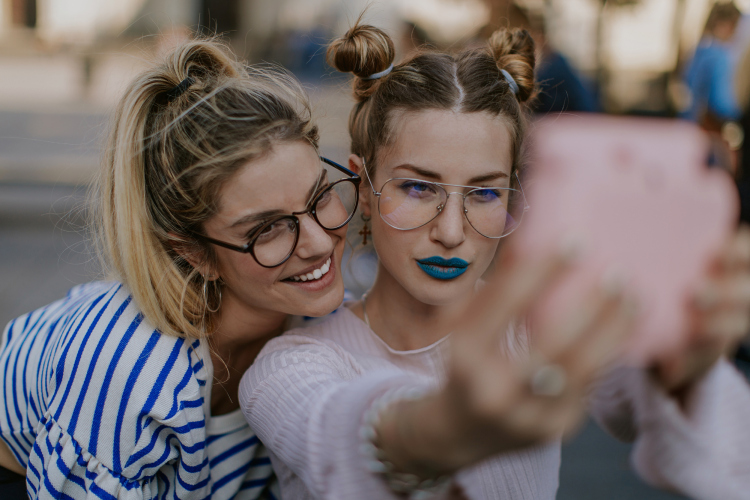 34. Set Up a Photo Booth
Capture photos of friends and family to commemorate the graduation party with a photo booth. Create a photo backdrop by hanging curtains or a sheet and decorate to match the party theme.
35. Decorate With Fun Balloons
Along with classic colored balloons, a special graduation party decoration idea is to decorate with unique balloons like confetti-filled balloons, balloons with streamers or balloons in fun shapes.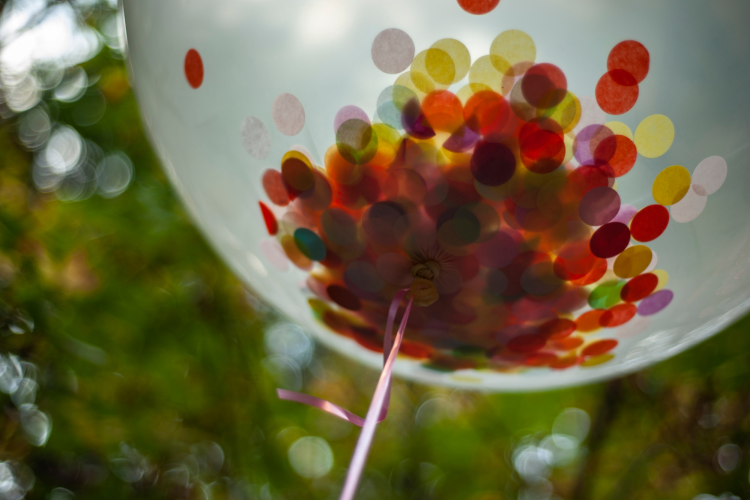 36. Make Childhood Photos Centerpieces
If you have tables in need of centerpieces, go the nostalgic route and incorporate the graduate's childhood photos into the centerpiece for this graduation party idea.
37. Make a Balloon Garland
A balloon garland instantly adds professional flair to any party. You can DIY your own balloon garland (it's very simple) over an entryway, photo backdrop, or wall — or hire a company to do it for you!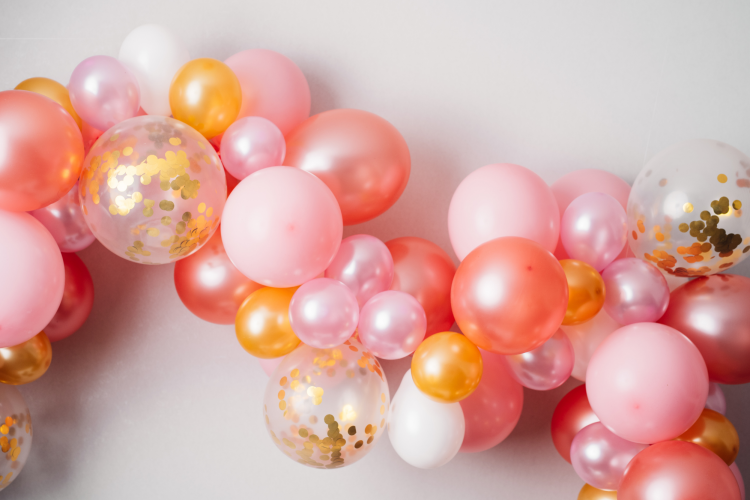 38. Have a Friends-Themed Photo Background
Celebrate "the one where they graduate" with a Friends-themed photo booth for a unique graduation party theme idea. With a black curtain, that classic Friends font and an orange couch, the photo booth couldn't be any cuter.
Join a Live Online Cooking Class Today
Your kitchen is now your own culinary classroom. Connect with chefs from around the world right from the comfort of home.
39. Create a Graduation Memory Board
For this graduation party idea, paste photos of the graduate's past four years of school onto a poster board or presentation board to create a sentimental memory board.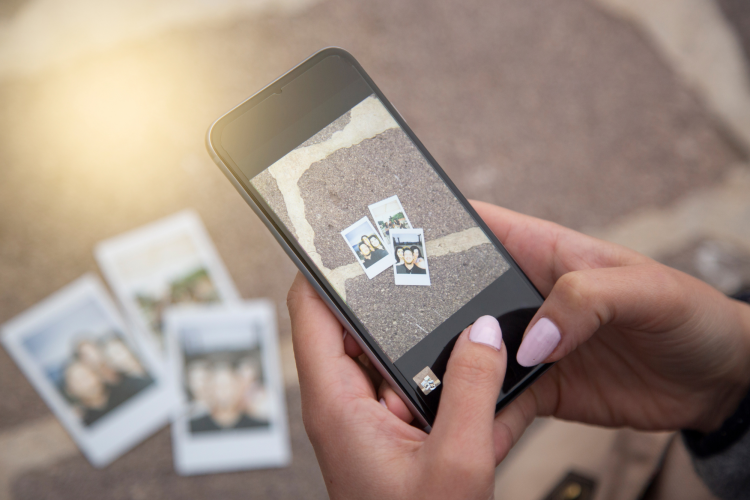 40. Set Out a Wisdom Jar for the Graduate
The graduate is going off into a new stage of life and would probably welcome advice from those who have gone before him or her. Set out a jar with some slips of paper and pens and invite guests to write down their best words of advice for the graduate.
41. Hang String Lights
Add ambiance with this graduation party idea by hanging string lights on the patio or even across the whole lawn.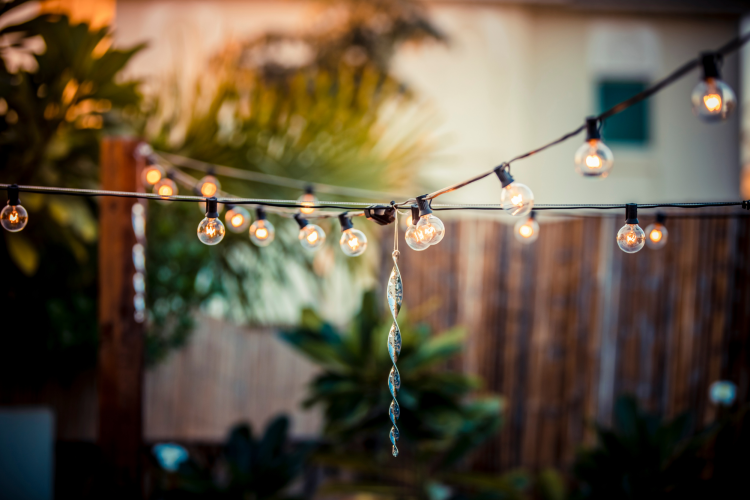 42. Hang Class Year Balloons
This graduation party idea is simple yet impactful. Hang number balloons in the graduate's class year!
43. Arrange Floral Centerpieces
Florals are always a good graduation party idea. Use flower arrangements for your table centerpieces for simple yet beautiful decor.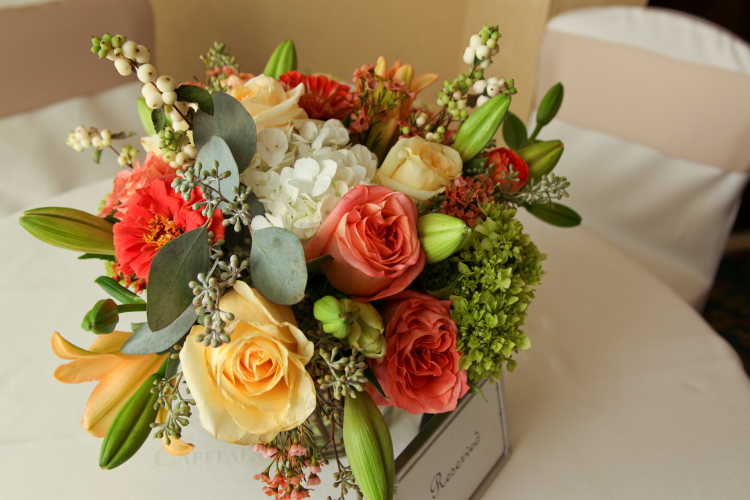 44. Go for a School Colors Theme
Whether your graduate is graduating high school or college, celebrate their university years to come or that have passed by incorporating their school's colors throughout the party decorations for a classic graduation party theme idea.
45. Coffee Bean Centerpieces
Almost any college grad relied on a good bit of coffee to get them through late nights studying. Acknowledge the importance of a good java in your grad's life by filling jars with coffee beans and topping it with a tealight for your centerpieces.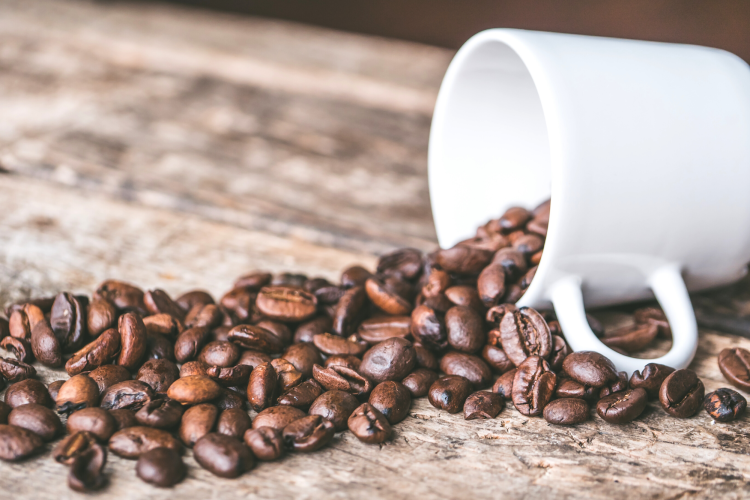 Graduation Party Favor Ideas
46. Custom Plastic Cup
Design custom cups with the school logo or the graduate's name (or both) for guests to use during the party and take home after.
47. Specialty Popcorn
Thank guest for "popping by" with a treat bag full of specialty popcorn for them to grab on their way out.
48. "One Smart Cookie" Cookie
Bake or buy cookies, put them in treat bags and then tie on a custom gift tag saying "one smart cookie" to celebrate the graduate and thank guests for stopping by.
Book a Live Virtual Wine Tasting Now
Indulge in all things wine with the best chefs and sommeliers in the industry. Virtual wine tastings bring a taste of the vineyard home.
49. Succulent Plant
Hard to kill and very adorable, set out little succulent plants for guests to pick up after the party is through.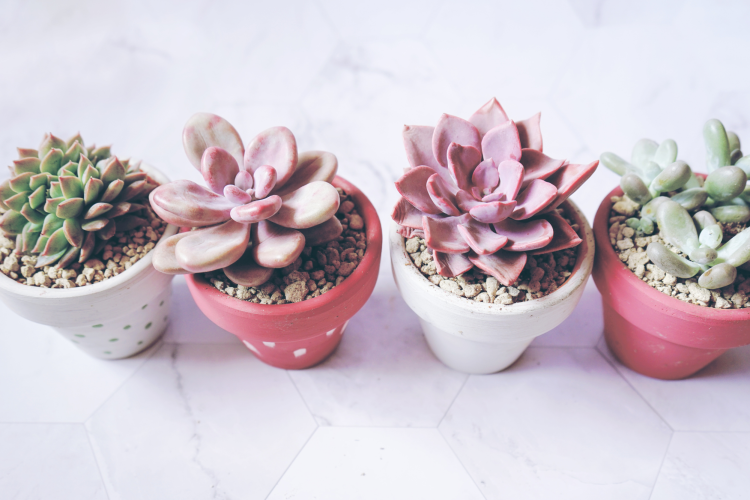 50. Custom Koozie
For a college graduation, make custom koozies with the graduate's school logo to commemorate the celebration.
51. Bag of Coffee
In another nod to the drink that got the grad through school, thank guests for "bean" there with small bags of coffee as a graduation party favor.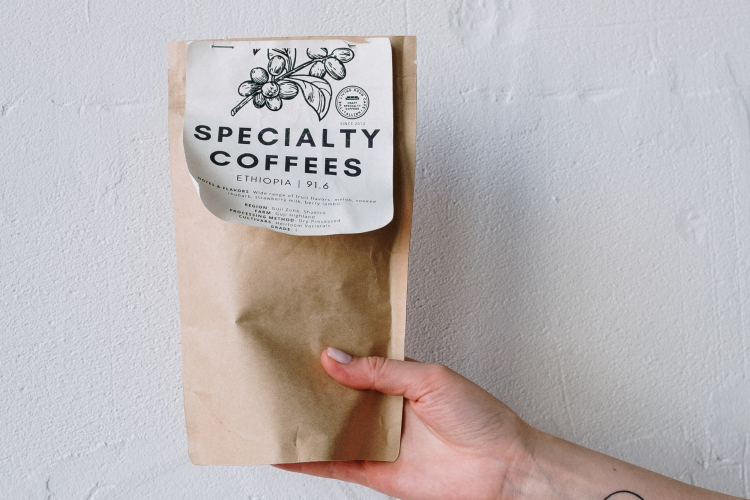 Join 200,000+ Culinary Enthusiasts
Exclusive deals, recipes, cookbooks, and our best tips for home cooks — free and straight to your inbox. PLUS: 500 Rewards Points.
Hopefully, this post of 51 graduation party ideas sparked an idea or two for you, whether you're keeping it simple and booking a private chef or going all out with a live band. However you decide to celebrate your graduate, you're sure to be setting them up for an exciting new chapter of life.
For even more fun graduation party ideas, check out other experiences happening on Cozymeal.