45 Going Away Party Ideas for an Unforgettable Send-Off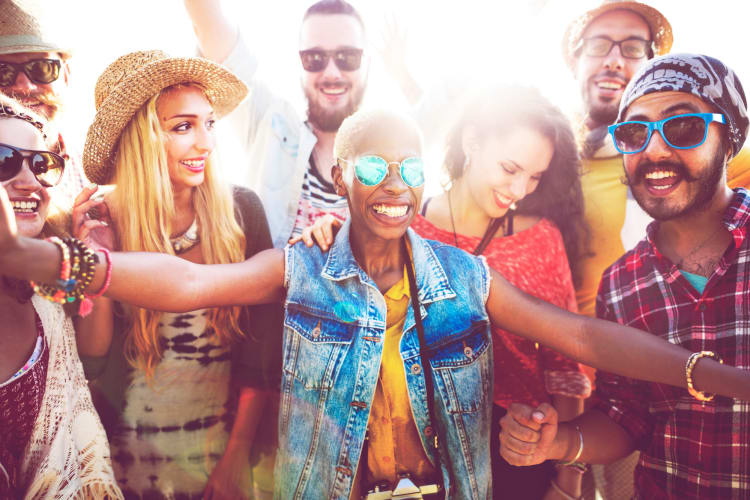 Our editorial team recommends the best products through independent research, selection and careful review. If you make a purchase through one of our affiliate links, we may earn a commission. Prices are subject to change.
Looking for going away party ideas for a coworker, friend or family member? Whether your loved one is relocating for work, joining the military or heading off to college, it can be a bittersweet time. Why not make it a blast with a party?
Show them how much they'll be missed by putting on a fun and unique party complete with games, food and unique activities. Don't know where to start, you say? Well, we've gone ahead and done the legwork. Check out our list for a little boost of inspiration. It's filled with lots of going away party ideas for games, décor, themes and activities.
Jump to Section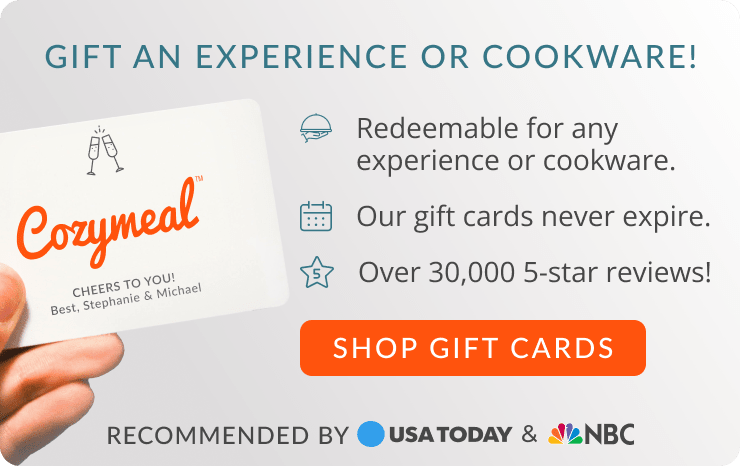 Going Away Party Ideas for Coworkers
Promotions, lateral moves and new endeavors are all reasons a coworker may be saying so long to the team. Going away parties for coworkers are a fun send-off for them and a wonderful team building activity for everyone.
1. Cooking Classes
Cooking classes are a terrific going away party idea for an office team. From the gumbo and jambalaya of cooking classes in New Orleans to the Colorado-style pizza and bison burgers of cooking classes in Denver, you and your coworkers will have a fun experience as they use communication, organization and time management skills to create a delicious meal. Best of all, they'll get to eat it when they're done. Check out cooking classes near you for more great going away party ideas.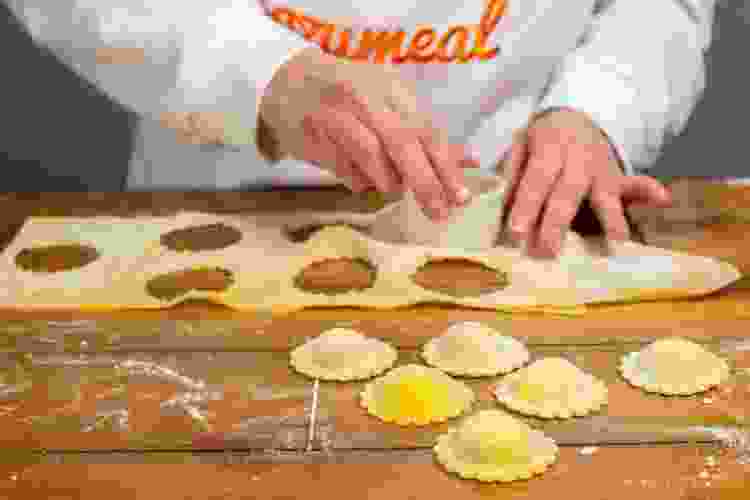 Book a Local Food Tour Now

Explore your city's best bites, esteemed eateries and hidden gems with a top-rated tour guide.

Book Now
2. Go Golfing
Do you have an office full of golfers? Book a day at the local links, mini golf course or even a putting range for a great going away party idea for coworkers.
3. Game Night or Day
Put the spreadsheets and boardroom agendas aside for a while and break out the board games. Have everyone bring in their favorite. Whether it's a board game, a card game or trivia, the chance to kick back and have fun will make it a special going away party for coworkers. Order in lunch or dinner. Don't forget cake or cupcakes!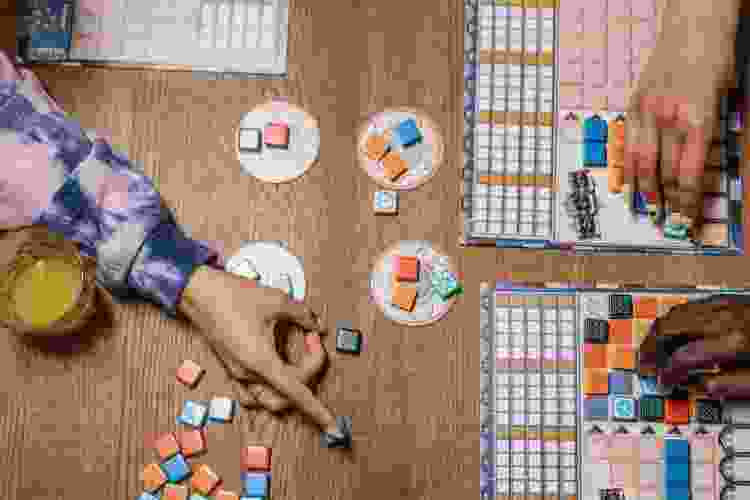 4. Old-Fashioned Potluck Lunch
One of the best and most delicious going away party ideas for coworkers is a good old-fashioned potluck lunch. Have everyone bring in their favorite dish to share.
5. Food Truck
If your office crew isn't the cooking type, find out where the local food trucks park. Carpool or vanpool to the location and enjoy trying new selections or old favorites.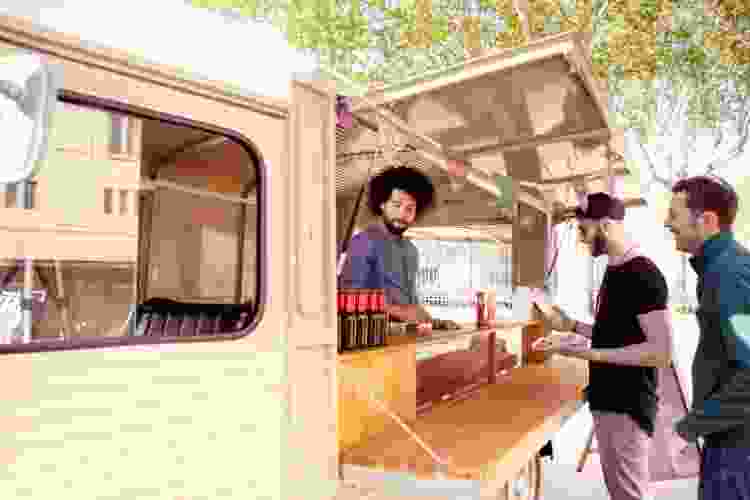 6. Coffee Shop
Transform the office into everyone's favorite coffee (or tea) shop. Take over the break room or the corner office. Bring in a few café-style tables and chairs, top with cute tablecloths and have someone play barista. If your office doesn't have one of those fancy espresso machines or even a Keurig machine, borrow one for the day. A platter of sweet and savory croissants, buttery rolls and crumbly biscuits (or even just glazed doughnuts) will go over big with this going away party idea.
Book a World-Class Private Chef Now
Five-star fine dining from the comfort of home. Find your favorite private chef experience starting at $59/person.
Going Away Party Ideas for Friends
Don't miss the chance to throw a memorable farewell party for friends with these unique ideas.
7. Food Tours
Gather the whole group and book a fun food tour experience. You'll join local guides as you walk around the city visiting food markets, restaurants, bars and cafés. Whether it's food tours in Los Angeles, food tours in Seattle or food tours near you, this is a terrific going away party idea to see the local sites, taste regional specialties and discover art and architecture you may have never noticed in your daily routine. Take lots of selfies and groupies while you're out.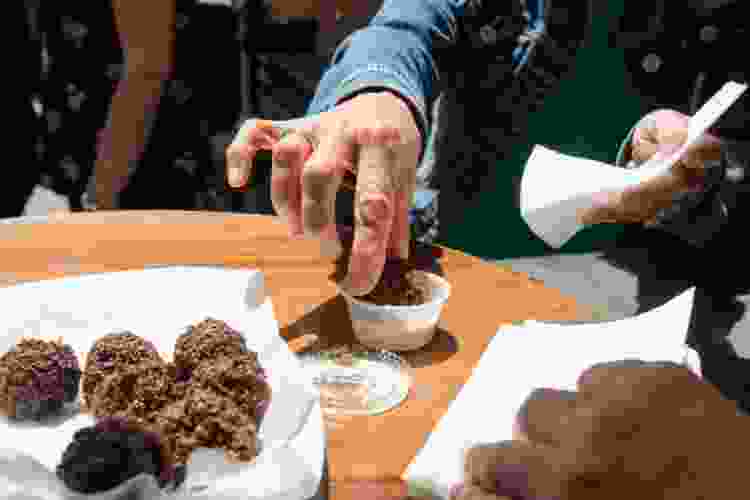 8. Escape Room
Escape rooms have become all the rage lately. Book your favorite one for a fun hour or two of searching, gathering and discovering clues. This is one of the best going away party ideas for friends who like to solve mysteries and imagine themselves the next CSI or P.I.
9. Brewery or Winery Tour
Take a poll and find out what beverage your friends all love. Whether it's wine, craft beer or other spirits, there's bound to be a winery, brewery or distillery in your local area where you can all spend the day together.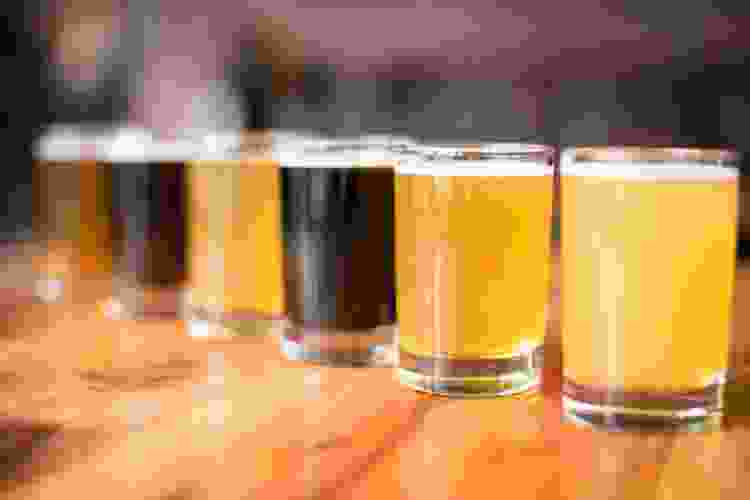 10. Sushi and Seafood Dinner Party
Enjoy a shared love of shrimp, scallops, crab, lobster or tuna with a seafood spread worthy of the best Mediterranean restaurant or beach bar. Check out local seafood markets or, better yet, book a private chef to create this dinner party for you. This is a going away party idea everyone will remember.
11. Backyard Cookout
If dogs and burgers are more your speed, it's time to fire up the grill or stoke the coals in the campfire. Spend the day playing volleyball, horseshoes or even darts in the backyard. If you do an evening event, hang strands of twinkling lights, set out tiki torches and hand out sparklers for that 4th-of-July feel. Don't forget the s'mores.
12. Spa Day
Gather the girls (or guys) to enjoy a rejuvenating day of manicures, pedicures, massages and facials. This can be done in an actual spa, or you can create your own home spa complete with relaxing music, soft fluffy robes and bubbly glasses of Champagne or wine.
Gourmet Cooking Classes Near You
Take your culinary skills to new levels with guidance from five-star chefs.
Farewell Party Ideas for Family
Make it a family reunion of sorts with these farewell party ideas for family members.
13. Private Chef Experience
Invite the whole family for a delicious meal. Best of all, you don't have to do anything. Professional chefs will plan, prep and serve the entire meal. They'll even do the clean-up work afterward. Choose Italian, French, German or Asian fusion cuisine for going away party food ideas. Whether you choose private chefs in DC, private chefs in Las Vegas or private chefs near you, this going away party idea makes a stellar send-off for any going away occasion.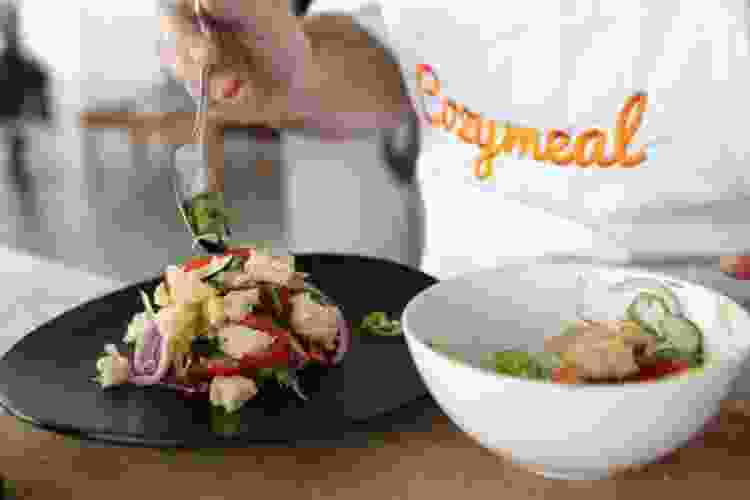 14. Costume Party
It doesn't have to be Halloween to dress up. If your family is of the dramatic sort, they'll love this going away party idea.
15. Breakfast for Dinner Party
Scramble the eggs, flip the pancakes, sauté the sausage and mix the mimosas. It's always a party when there's breakfast for dinner.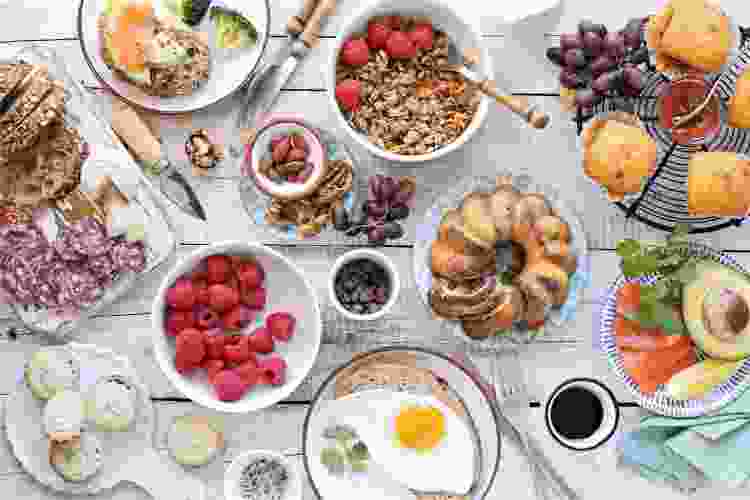 16. Backyard Movie Night
Set up a projector and line up the lounge chairs. Don't forget to pop some corn for this fun movie night. This makes a fun going away party idea for all ages.
17. Sports Competition
Put a competitive edge into your going away party idea. Plan a basketball, soccer, volleyball or some other sports game as a fun way to say goodbye.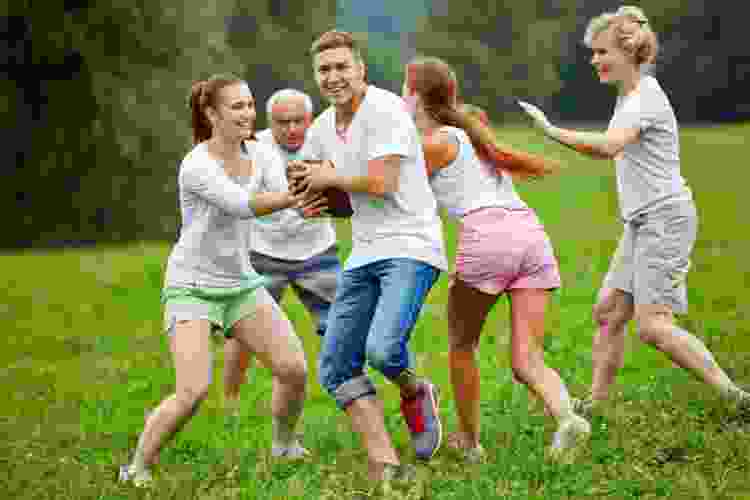 18. Packing Party
For friends and family who are moving, a packing party is a great going away party idea. Stock up on boxes, tape and packing peanuts. They may have a moving company to handle the big stuff, but this will certainly be appreciated and an immense help in the moving process. Combine it with a pizza party after all the packing.
19. Garden Party
If you or a friend have a lovely garden setting, use it to your advantage and plan an elegant garden party. Do it up right with delicate cucumber sandwiches, hand pies, cookies, fruit and cheese platters, sponge cakes and fresh salads. A pitcher of peach iced tea is a refreshing touch.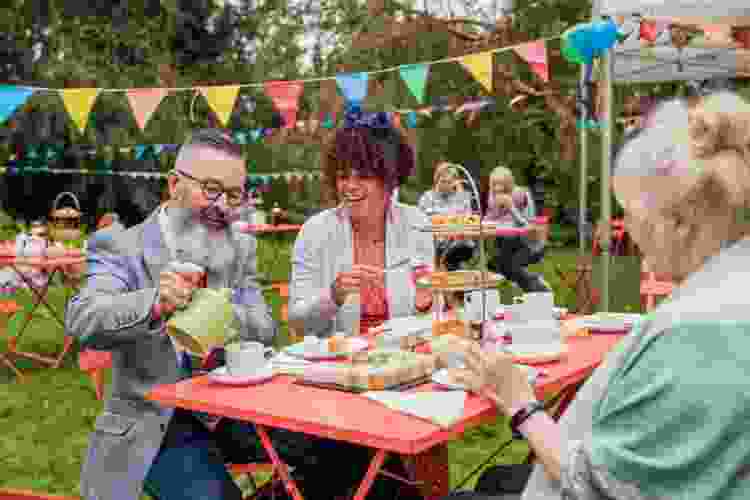 Military Going Away Party Ideas
Friends and family headed off to military duty will appreciate the gesture behind these thoughtful and fun going away party ideas.
20. Do It All in One Day
Find out their favorite activities and attractions and do it all in one day. Go bowling, mini golfing, ice skating, movie watching, roller skating or roller coaster riding. Everything they love…do it all!
Join an Online Mixology Class
Craft cocktails. Palate-pleasing food pairings. Master mixologists. Skip the crowded bar scene and host your own virtual happy hour.
21. Branch Party
Theme your party and décor after the military branch — Army green, Navy blue, Marine red, Air Force blue or Coast Guard blue — or just go with camouflage. Hang bunches of balloons and swags of streamers.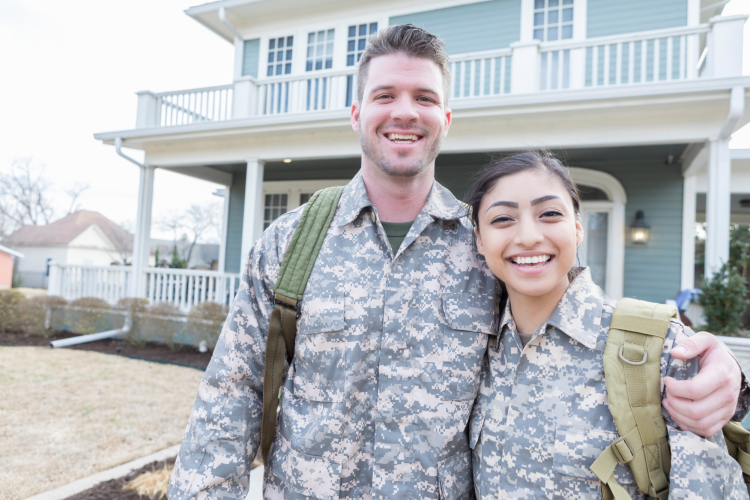 22. World Traveler Party
Think globes, vintage suitcases, airplane décor and maps for your decorating needs.
23. Red, White and Blue-Themed Party
Whether they're going into the U.S. Army, Navy, Air Force or Marines, a going away party idea featuring red, white and blue is a fun and patriotic send-off. Hang streamers, purchase plates and napkins, wrap gifts, send invitations and even have guests dress in these patriotic colors.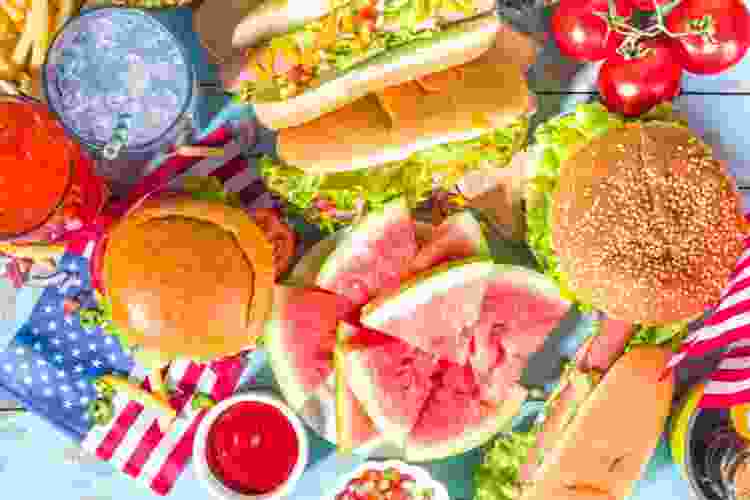 College Going Away Party Ideas
Whether they're going for a couple of semesters or four years, college-bound students will have a blast with these going away party ideas.
24. College-Themed Party
Where are they going to college? Use the college colors, mascots and slogans for your décor and going away party ideas. Lots of red is called for with Alabama, Carolina blue for UNC and blue and gold for Notre Dame. You get the idea.
25. Donation Station
College students need things. We all know that. Have guests bring necessities to stock a dorm. Think storage cubes, bath towels, portable chargers and whatnot. Gift cards are always welcome, too.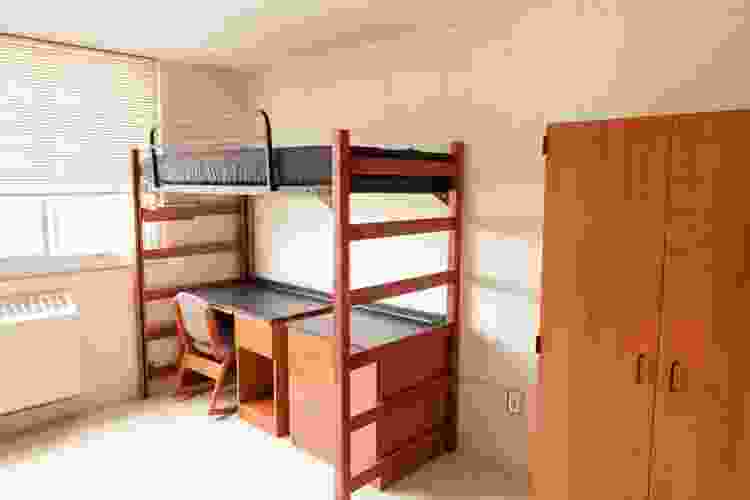 26. Major Change
Whether their major (or minor) is science, business, marketing or the arts, take cues from it and plan out the perfect college going away party. For example, for science, use beakers, flasks and test tubes for beverages; cut up sandwiches into fourths; decorate banners to look like the periodic table and have everyone don a "mad scientist" lab coat and goggles.
27. One Smart Cookie
Take it literally with cookies of all types — chocolate chip, gingerbread, shortbread, oatmeal — the more the merrier. Bake them or order them from a bakery. Everyone knows cookies make the sweetest going away party idea!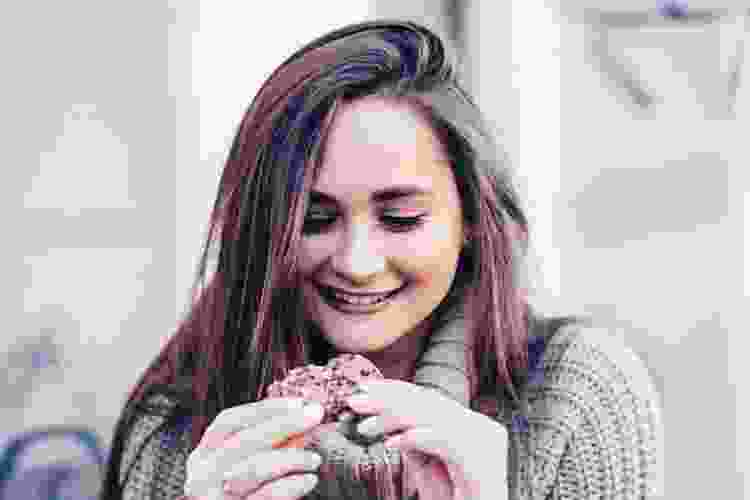 28. Childhood Memories
Make it super sweet and nostalgic with old pictures and stories from their younger days. Slideshows are always fun, but you can also create a photo board with all those old pics.
Book a Live Virtual Wine Tasting Now
Indulge in all things wine with the best chefs and sommeliers in the industry. Virtual wine tastings bring a taste of the vineyard home.
Virtual Send-Off Ideas
Didn't get the chance for an in-person going away party? No worries. You can still do it with virtual going away party ideas.
29. Online Beverage Tastings
From wine to craft cocktails, online beverage tastings are a fun and unique going away party idea. Check out virtual wine tastings and online mixology classes to get started for fun events you can do from home.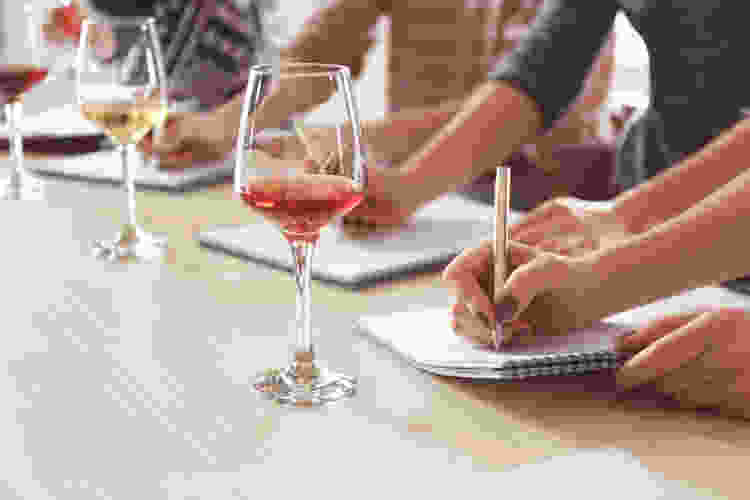 30. Online Cooking Classes
If they've already moved, you can still plan a terrific going away party. Book online cooking classes that you can join via Zoom. Invite the whole crew. All you need is a kitchen, a mobile device and a few supplies. Learn how to bake cakes, grill a steak or roast a chicken. You'll be able to interact with each other and ask questions and get advice from gourmet chefs in these fun classes.
31. Virtual Movie Night
Share your love of a certain movie or enjoy a new one with friends and family. This is an excellent going away party idea for guests who may be in other areas and not able to give a send-off in person.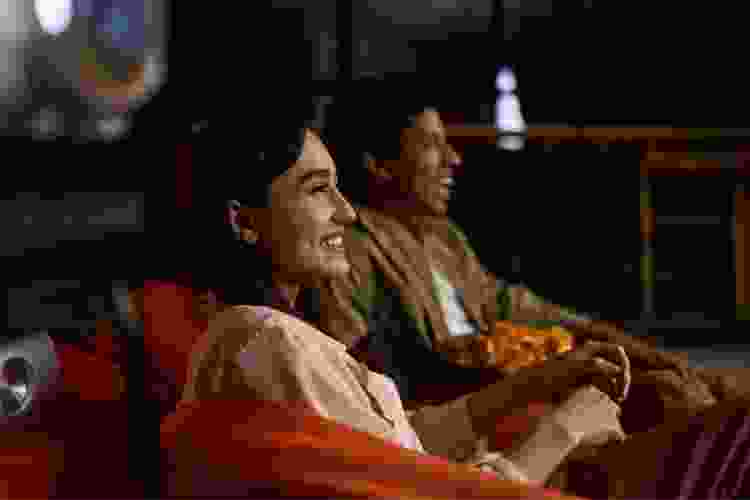 32. Virtual Escape Room
Virtual escape rooms can be just as fun as the real-life version. Choose from themes like bank heists, Harry Potter, survival, haunted houses and more.
Going Away Party Themes
The best way to jump-start your going away party idea inspiration is by picking a theme. You can then cater your décor, food and beverages, invitations and games to this theme. It makes it so much easier than just randomly picking each aspect of the party.
33. Roaring 20s
Have everyone wear their favorite flapper dress or pinstriped suit and fedora hat. Bring on the art deco, feathers and fringe, and turn up the jazz and swing music. This is the 20s, after all.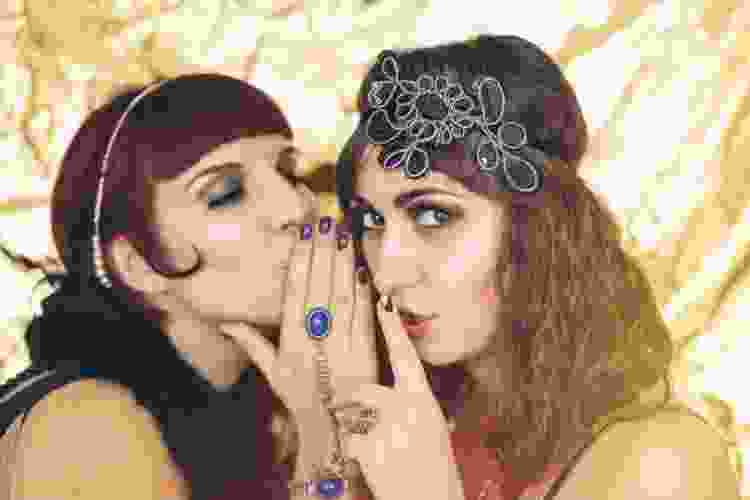 34. Bon Voyage
Airplanes, globes and travel-related décor make excellent accessories for any type of going away party. Consider décor like the Eiffel Tower, Big Ben, the Statue of Liberty or the Golden Gate Bridge. If they're headed overseas, do it up big with sailboats, sailor hats and cruise ships.
Book an Online Cooking Class Now
Ready to perfect your homemade pasta, paella or pad thai? Join a world-class chef from the comfort of your kitchen.
35. Hawaiian Luau
You know the drill. Do it up Hawaiian style with pineapples, coconuts and straw skirts for tropical-themed moving away party ideas.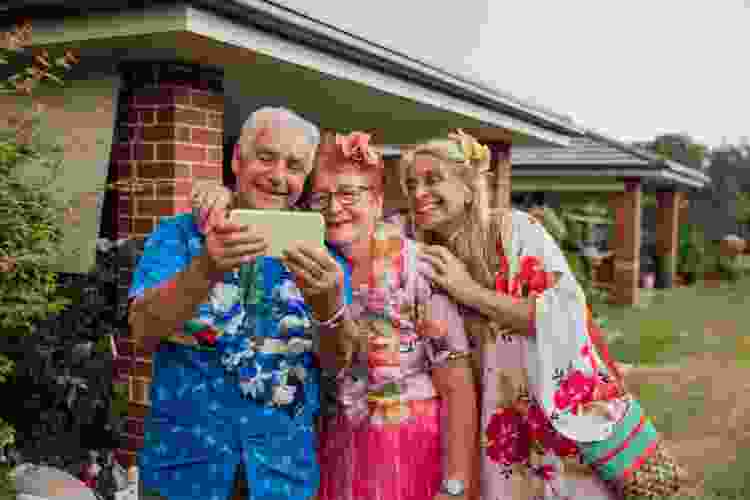 36. Mardi Gras
Laissez les bon temps rouler with beaded necklaces and masks in glittery gold, green and purple. Learn how to make beignets or, better yet, find a local bakery to make them. Serve up gumbo, jambalaya and lots of hurricanes, Pimm's cups and Sazeracs — some famous New Orleans drinks.
37. Wild West
Don the cowboy hats and boots. Decorate with saloon doors, horseshoes and galvanized buckets filled with drinks.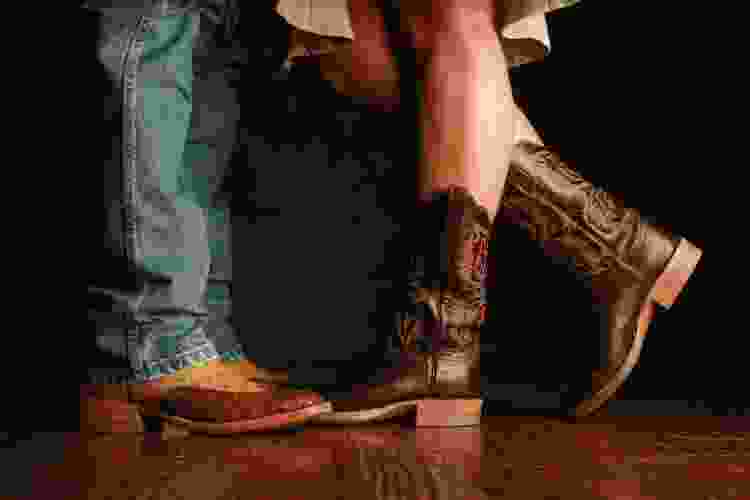 38. Pink and Preppy
Go all-out 80s prep with pink and green, turned-up collar Polo shirts and poppy tunes.
39. Spanish Fiesta
Break out the maracas, salsa dancing music and colorful banners. Fill up a tapas platter with empanadas, street tacos and patatas bravas.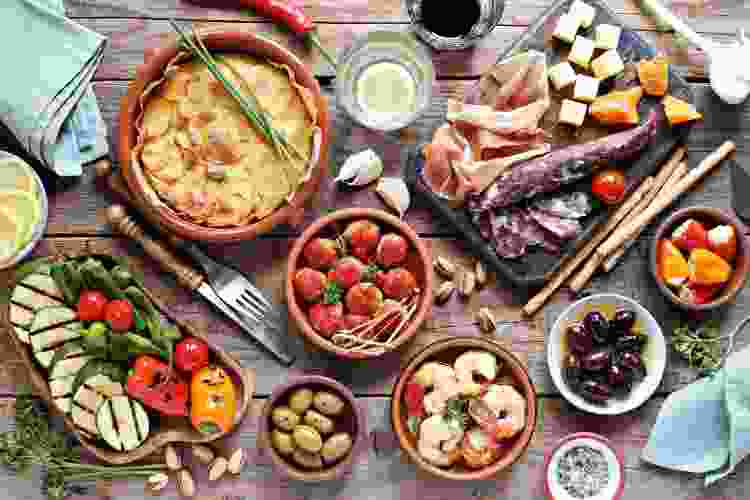 40. Superheroes and Villains
This one is easy. Everyone dresses as their favorite hero or villain. You could specify a particular theme like all Marvel or DC characters for a unique going away party idea.
41. Ice Cream or Dessert Night
Keep it simple and sweet with ice cream and desserts galore. Set up an ice cream bar with lots of candy toppings and sauces for sundaes and splits.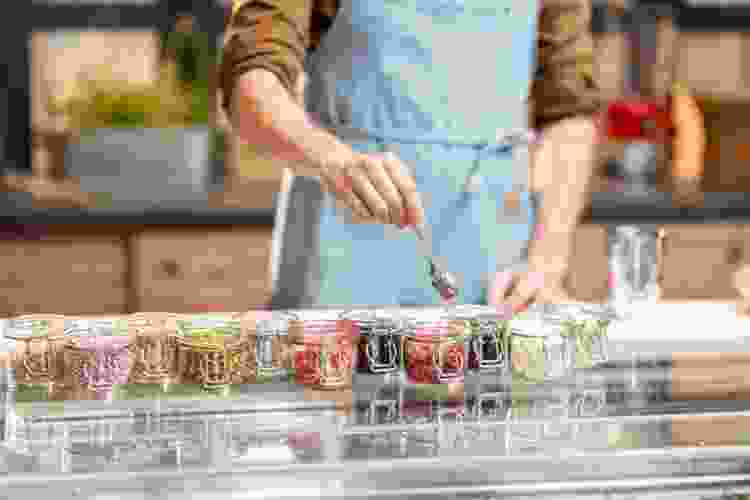 Fun Going Away Party Games
What's a going away party (or any party, for that matter) without games? Here are some we think would be fun for everyone at your farewell party.
42. Mad Libs
Remember that hilariously entertaining game of nouns, verbs and adverbs? It's still around. Mad Libs make a fun going away party idea for all ages.
43. Horseshoes and Badminton
Go old-school with yard games like croquet, horseshoes, badminton and even shuffleboard. This is a fun going away party idea for neighbors who like to challenge each other.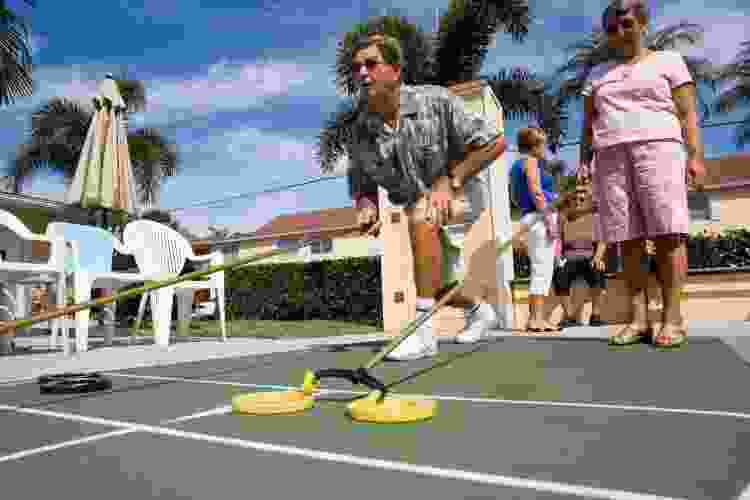 44. Photo Booth
Photos are always fun and make an excellent way to remember the good times you've had. Make a fun background and set up props like hats, glasses and balloons for guests to use in their photos. Now's the time to bring out that old-fashioned Polaroid camera.
Book a Local Food Tour Now
Explore your city's best bites, esteemed eateries and hidden gems with a top-rated tour guide.
45. Would You Rather…
This isn't just for the teens. Think of questions such as "Would you rather go into the future or back to the past?" or "Would you rather cut off your finger or eat a worm?" Use a handy online list like this one at Sign Up Genius for Would You Rather question ideas. It will make your going away party idea a hit.

Join 200,000+ Culinary Enthusiasts
Exclusive deals, recipes, cookbooks, and our best tips for home cooks — free and straight to your inbox. PLUS: 500 Rewards Points.
We've designed our list to give you a wide variety of going away party ideas for friends, family and coworkers. Your sending-off party can be as simple and laid-back or as extravagant as you want. Take our ideas and run with it!
Whether they're moving to another state or another country, they'll remember your party and all the fun times you've had together.
For even more fun going away party ideas, check out other experiences happening on Cozymeal.