13 Classic New Orleans Drinks You Must Try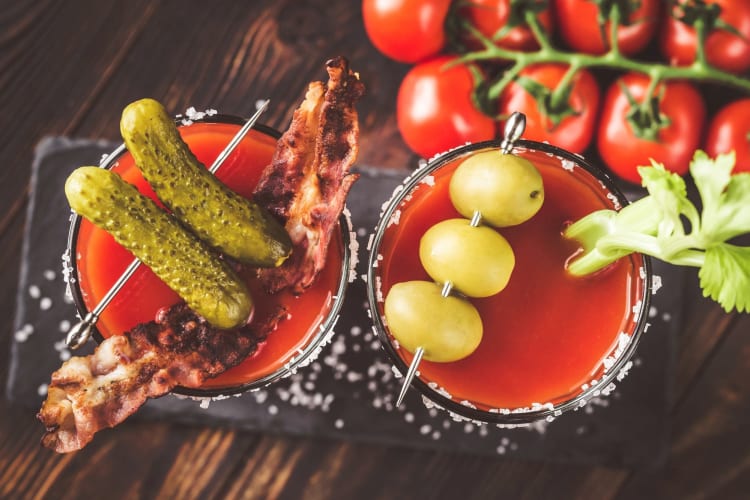 Have you wanted to try some of the famous New Orleans drinks you've read about? Do you dream of sipping a Vieux Carré at a revolving bar or walking down the street with a frozen daiquiri from one of the many neighborhood bars all over the city?
New Orleans can satisfy both of these urges and then some. No matter when you visit the Crescent City — when spring is in bloom, in the hot and steamy summer or at the height of Carnival season — New Orleans offers a thriving food and drink scene with plenty of history and culture to go with it. And if you're craving New Orleans cocktails in particular, this must-try list has every taste covered.
Jump to Section
1. Sazerac
If you ever take a food tour in New Orleans, you're bound to encounter the Sazerac. Named the official cocktail of New Orleans in 2008, the Sazerac is definitely on the list of must-try New Orleans drinks, and a classic option for online mixology classes.
Reports differ about its origin, but the Sazerac has been on New Orleans drink menus since the mid to late-1800s. This cousin to the Old Fashioned was originally crafted with Sazerac de Forge et Fils French brandy and was trademarked by the Sazerac Company in 1900. The brandy was eventually replaced by rye whiskey, an American product, but the name remained.
Today, a Sazerac is made with rye or a combination of rye and cognac, as well as both Peychaud's and Angostura bitters and a sugar cube in a glass rinsed with absinthe. Don't miss this famous New Orleans drink!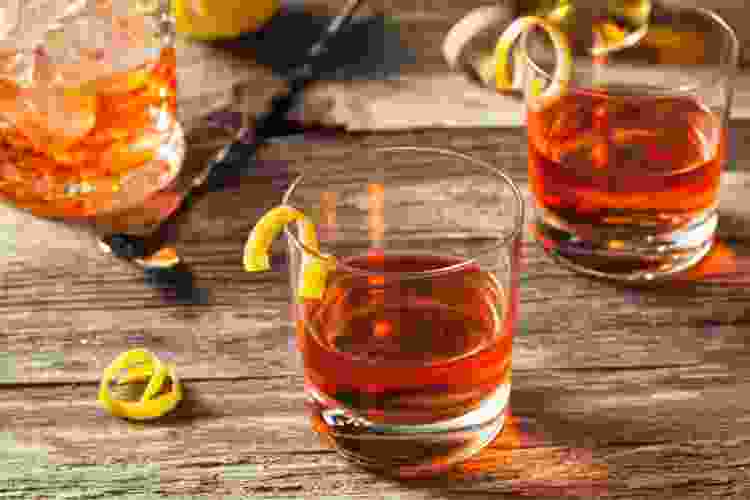 Book a New Orleans Food Tour

See New Orleans' famous food scene in a whole new light. Explore the best restaurants, hotspots and more with top local guides.

Book Now
2. Absinthe Frappé
Another classic New Orleans drink is the Absinthe Frappé, first offered at the Old Absinthe House in 1874. Absinthe is a liqueur made from wormwood and was outlawed in the U.S. because of its reputation for driving its partakers mad. Substitutions were made, but in 2007 the ban was lifted and some bars returned to the original recipe.
A few famous fans of the original version were Oscar Wilde, Mark Twain and Gen. Robert E. Lee. This famous frappé is made with a mixture of absinthe, simple syrup, soda water and mint leaves, which is shaken and poured over crushed ice.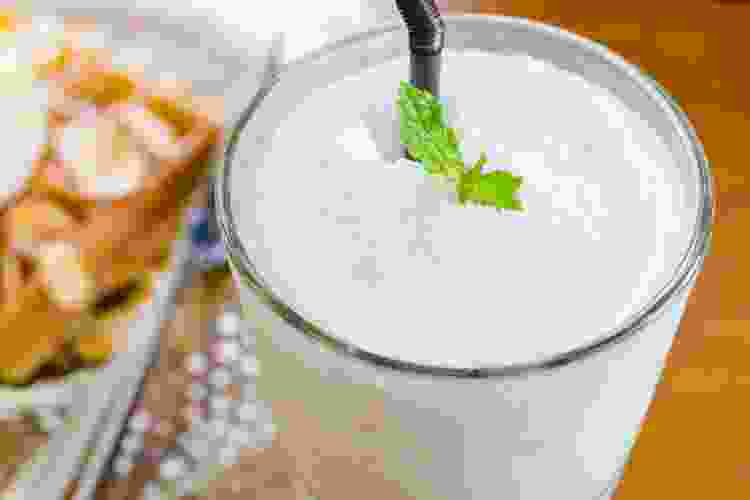 Join an Online Mixology Class
Craft cocktails. Palate-pleasing food pairings. Master mixologists. Skip the crowded bar scene and host your own virtual happy hour.
3. Ramos Gin Fizz
This New Orleans drink was made famous by the late Louisiana Governor Huey Long, who brought his own bartender with him when he went on business trips because he couldn't bear to be without his Ramos Gin Fizz.
Henry C. Ramos concocted the frothy cocktail at the bar in the Meyer's Table D'Hotel Internationale in 1888. The drink needs to be shaken vigorously for 15 minutes, so this can be a real workout. The cocktail includes lemon and lime juice, orange flower water, dry gin, the white of an egg, powdered sugar and milk.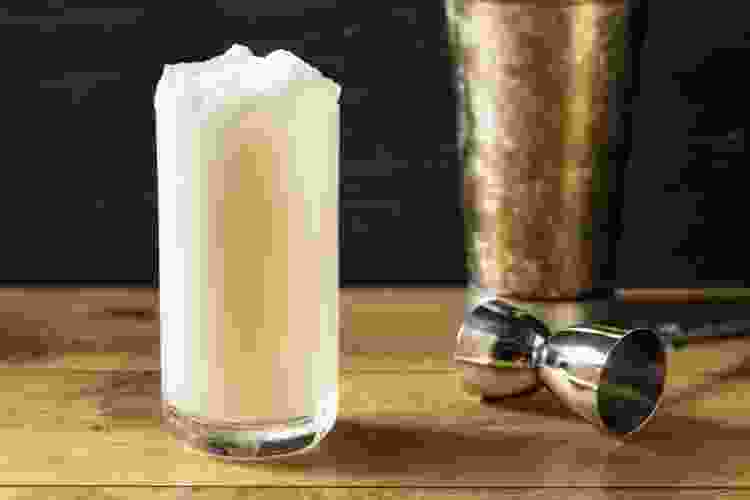 4. Vieux Carré
This is one of the famous New Orleans drinks that was born after the lifting of Prohibition in the 1930s. It was invented at the Hotel Monteleone's rotating Carousel Bar by bartender Walter Bergeron, and the name refers to the city's French Quarter.
Like the Sazerac, the Vieux Carré starts with both brandy and rye whiskey and then adds vermouth, Bénédictine, and Angostura and Peychaud's bitters.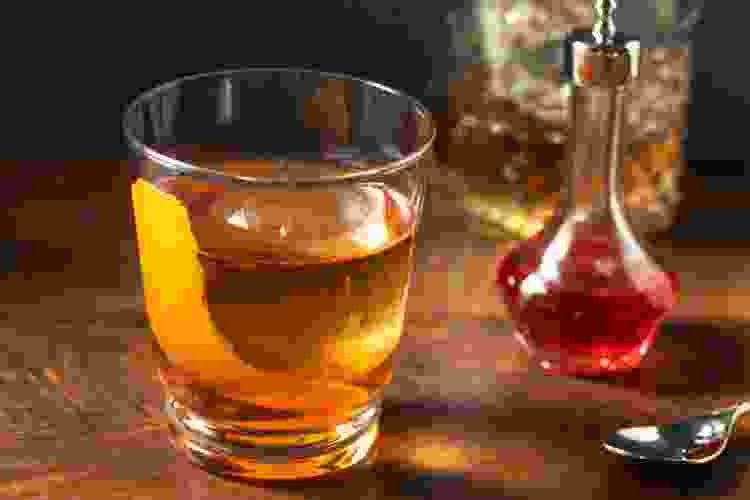 5. Pimm's Cup
Although Pimm's Cup was originally invented in England by bartender James Pimm, the Napoleon House in the French Quarter began making this New Orleans version in the 1940s. A Pimm's Cup is a refreshing treat on a hot summer's day and continues to be one of the most popular New Orleans drinks.
To make a Pimm's, pour Pimm's No. 1 and lemonade over ice and add Seven-Up and a slice of cucumber.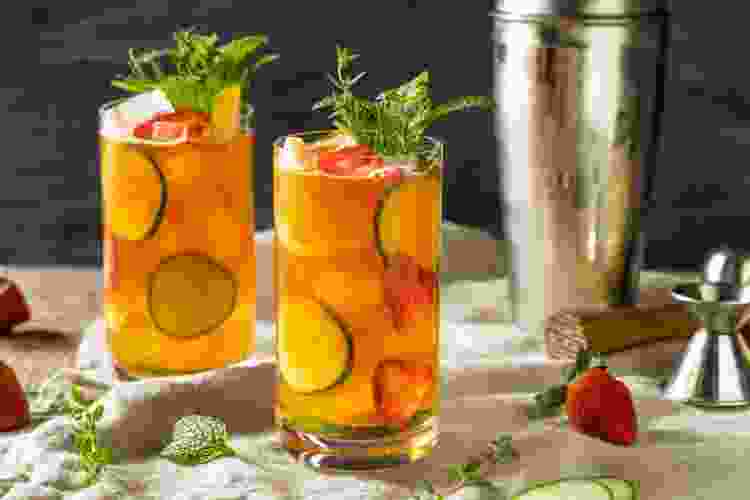 6. Brandy Milk Punch
Milk punches were invented during Colonial times and were thought to be very restorative. Brandy milk punch is especially popular during the holidays, but Brennan's Restaurant has made it one of the favorite New Orleans drinks for brunch. It is also reputed to be an effective hangover cure. This hair of the dog includes brandy, whole milk, sugar and ice, and is topped with freshly grated nutmeg.
Book a New Orleans Food Tour
See New Orleans' famous food scene in a whole new light. Explore the best restaurants, hotspots and more with top local guides.
7. Café Brulot Diabolique
Probably one of the most dramatic of New Orleans drinks, Café Brulot Diabolique is as much entertainment as it is an after-dinner drink. The name means "devilishly burned coffee" and it was first added to the menu at Antoine's Restaurant in the late 1880s. At the time, it was popular to soak a sugar cube in cognac, ignite it over an open flame and then drop it into a cup of coffee.
This New Orleans cocktail is still popular at Antoine's and other fine dining restaurants serving the best food in New Orleans. Café Brulot is made at the table over an open flame with much flourish. This concoction of spices, sugar, brandy and coffee is probably best left to the pros, but if you do try it at home, make sure to have a fire extinguisher at the ready.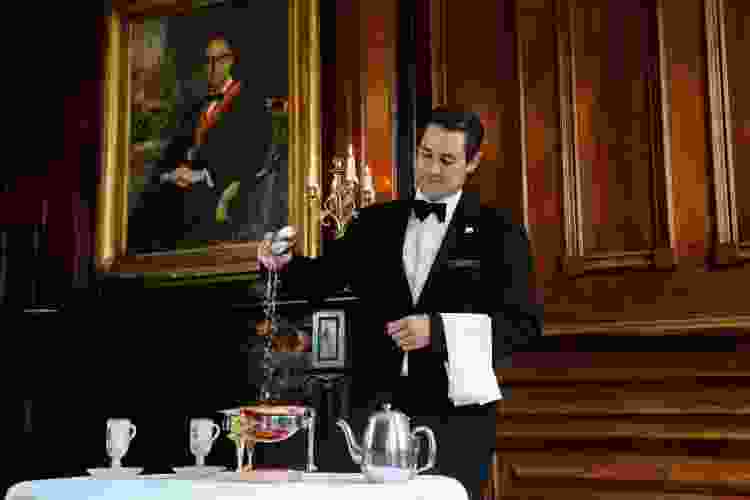 8. Creole Bloody Mary
The Creole Bloody Mary barely qualifies as a New Orleans drink. It's really more of a meal. Part classic vodka and tomato juice concoction and part seafood cocktail, this libation has a distinctively New Orleans twist.
You can find them all over the city and each establishment puts its own stamp on it. After combining the vodka, tomato juice, lime juice and Worcestershire sauce, Tabasco is added for punch and then comes the garnishes: The Creole Bloody Mary goes way beyond celery sticks. Some popular choices are shrimp, crab claws, crawdads and pickled vegetables such as okra, green beans or peppers.
This is a New Orleans drink you will need to consume with a fork!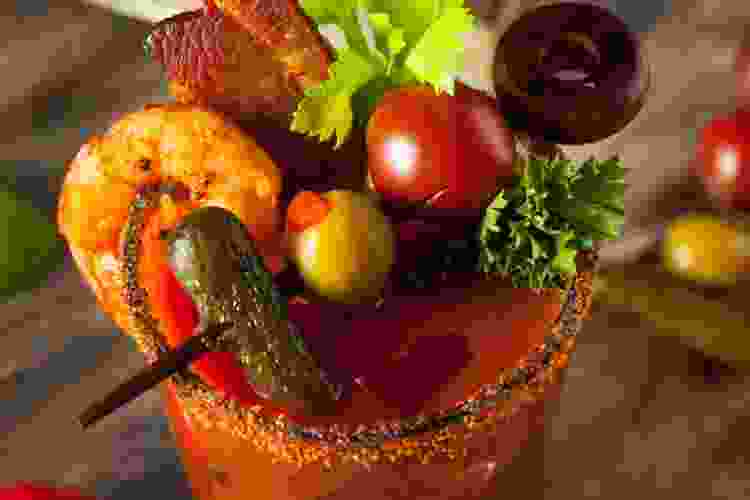 9. New Orleans Daiquiri
Unlike many of these other New Orleans drinks, the frozen rum daiquiri is not native to the city, but has been adopted to the point of being assimilated. One of the most popular drinks for Mardi Gras, you can get daiquiris just about anywhere.
The daiquiri originated in the town of Daiquirí in Cuba and made its way to New Orleans in the early 1900s. You can find both the classic daiquiri and the frozen variety throughout the city, but the frozen drink is more popular. Daiquiris come in all kinds of flavors but strawberry, piña colada and banana are the favorites.
Book an Online Mixology Class Now
Master the art of mixology from home with live online mixology classes. Embrace your inner craft cocktail connoisseur.
10. New Orleans Hand Grenade
Another New Orleans drink popular during Carnival is the Hand Grenade. People can be seen walking along drinking out of green plastic yard-long cups. The Hand Grenade was developed by the Tropical Isle Bar, which has a trademark on the recipe, but the speculation is that a Hand Grenade contains rum, gin, vodka, green melon liqueur and pineapple juice. Be careful! The combination could be dangerous.
11. Hurricane Cocktail
It is difficult to say which of these New Orleans drinks is the most popular, but the Hurricane is definitely near the top. This cocktail gets its name from the shape of the glass that it is served in, which resembles the glass portion of a hurricane lamp.
The Hurricane was invented at Pat O'Brien's Bar, where you can still get one and drink it near — but not too near — the flaming fountain. This fruity and refreshing concoction is made with both white and dark rum; passion fruit, orange and lime juice; simple syrup and grenadine.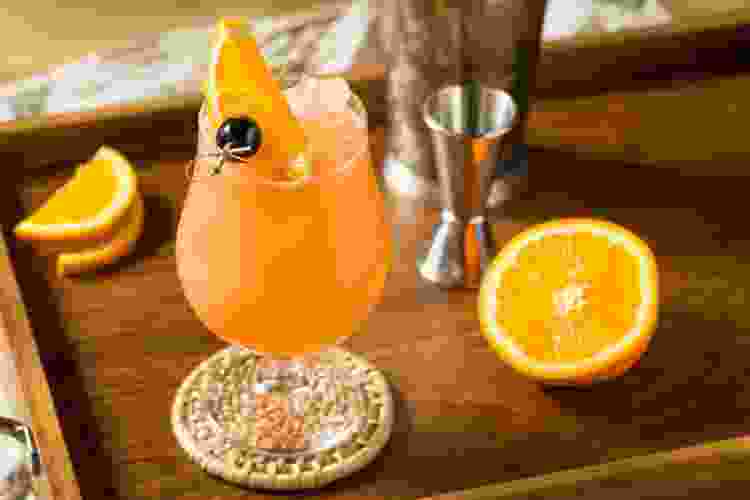 12. Voodoo Daiquiri
This purple frozen concoction might remind you more of a college party — it's made with Everclear — but the Voodoo blend is more popular for the place where you can get it, and that is Jean Lafitte's Blacksmith Shop. The property is reputed to have been the New Orleans base of Lafitte's pirate organization and the place where he planned the Battle of New Orleans with Andrew Jackson.
The building was built in 1722 and is the oldest bar under continuous operation in the U.S. Lafitte's has no electricity, so you can sample this New Orleans drink by the light of candles and a fireplace, which adds to the pirate ambiance.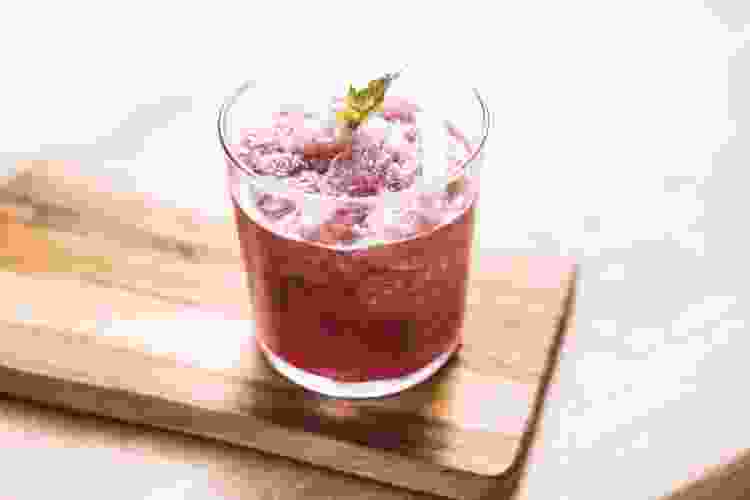 13. Grasshopper Cocktail
The final of these favorite New Orleans drinks is the Grasshopper. This cocktail was created for a New York contest by Philibert Guichet in 1919, where it took second place. Guichet was the proprietor of Tujague's Restaurant in New Orleans' French Quarter and the drink became a classic.
It was served at many parties during the '50s and '60s and tastes like an adult version of a chocolate mint milkshake. The name comes from the drink's pastel green color and it is a combination of cream, crème de cacao and crème de menthe with a dollop of whipped cream on top.

Join 200,000+ Culinary Enthusiasts
Exclusive deals, recipes, cookbooks, and our best tips for home cooks — free and straight to your inbox. PLUS: 500 Rewards Points.
Whether you've been exploring the many New Orleans French Quarter restaurants or strolling through some famous gardens, it's time to sit back and enjoy one of these New Orleans drinks and see what everyone has been talking about. Or sign up for a mixology class and learn to make these favorites yourself.
For more ways to experience the best New Orleans drinks, check out other experiences happening on Cozymeal.