The 10 Must-Try Food Tours Around the World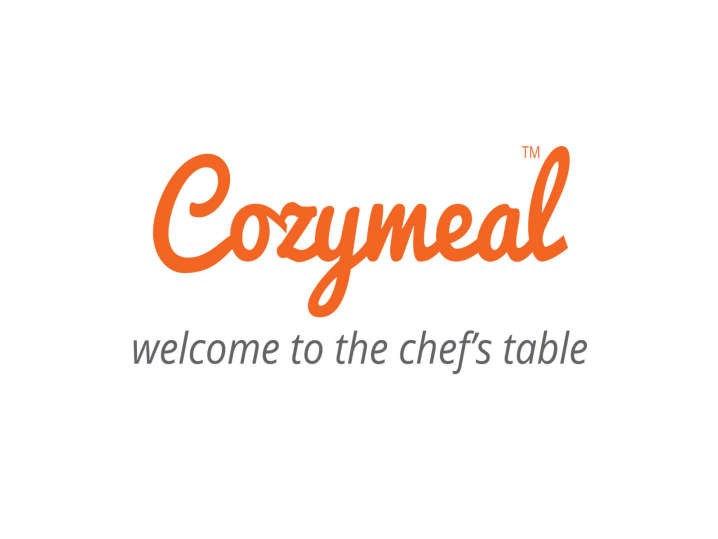 No matter where you live, experiencing diverse cuisine is a true thrill for any occasion. And you can do it anywhere, anytime with food tours around the world.
Add a fun excursion to your business trip with a walking food tour. Participate in local culture by visiting the best marketplaces and hidden eateries off the tourist path. Learn how to make iconic cuisine with passionate experts who love the food in their cities.
Skip the typical travel spots and get incredible culinary recommendations from a guide who is delighted to share their favorite things about their home. This list of food tours around the world is filled with truly unique and exhilarating activities and meals that may sway where your next vacation might be.
Book a Local Food Tour Now

Explore your city's best bites, esteemed eateries and hidden gems with a top-rated tour guide.

Book Now
1. Multiple Cities, United States: Cozymeal
When it comes to memorable foodie experiences in the States, food tours on Cozymeal are a great way to meet culinary guides and experts in cities all over.
Visit local eateries and hidden gems that will take you on a culinary journey beyond the tourist traps. Join a market tour with a five-star chef and learn how to make a gourmet meal from the fresh ingredients you find. Enjoy a world-class tour that ends with an intimate dining experience that is perfect for any special occasion.
You can plan a full day for yourself to meet new folks or organize a special group outing that will surely satisfy everyone's cravings. And while you sip and snack, your guide will offer fascinating insight into the local culture, art, architecture and more.
You'll find food tours in Boston, food tours in San Francisco, food tours in New York City and beyond. Browse all food tours near you and start exploring.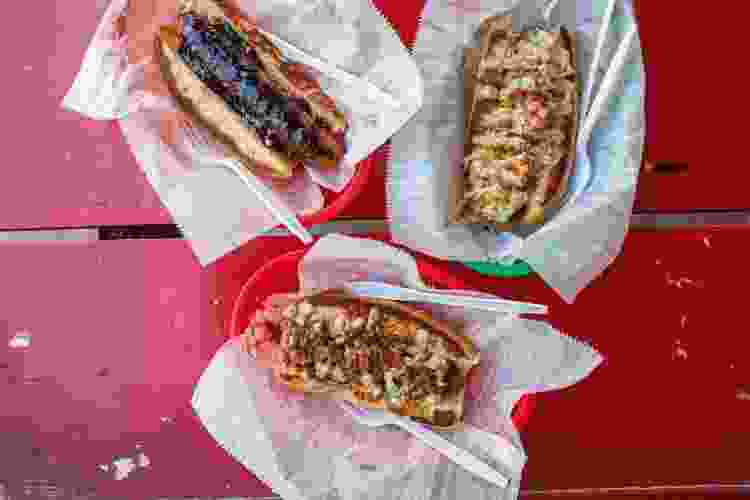 2. Vancouver, Canada: Vancouver Foodie Tours
If exploring food tours around the world should bring you to Canada, you'll want to experience Vancouver's not-to-be-missed eateries and sights with a Vancouver Foodie Tour.
Select from three vastly different experiences: A gastronomic tour of Vancouver's historic restaurant district, a downtown tour of seafood and multicultural dining or a Granville Island tour of the world-famous public market. These walking tours will help you explore Vancouver's neighborhoods to the fullest — stopping at restaurants, cocktail bars and markets along the way.
All the while, you'll soak up local history, architecture and culture. Sample award-winning cuisine as your charismatic guide offers expert insight and suggestions for your trip.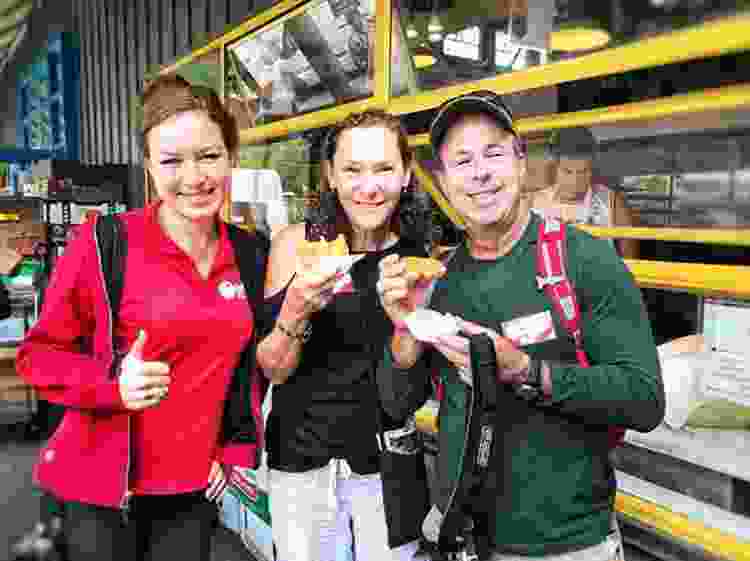 3. Mexico City, Mexico: Club Tengo Hambre
Explore centuries-worth of tradition and culture through iconic cuisine that more than 20 million residents enjoy every single day. In the heart of Mexico City, Club Tengo Hambre offers a street food essentials tour that will open your palate to regional specialties and menus filled with options exclusive to the area.
Club Tengo Hambre also offers a tour that goes beyond street food and includes bustling markets, panaderías and confectionaries for your sweet tooth. There is even an after-dark tour where you can visit classic late-night street stands and a cantina.
After your exhilarating walking tours, treat yourself to a Mezcal tasting! No matter what mood you might be in, there is an ideal excursion for you here with some of the best food tours around the world.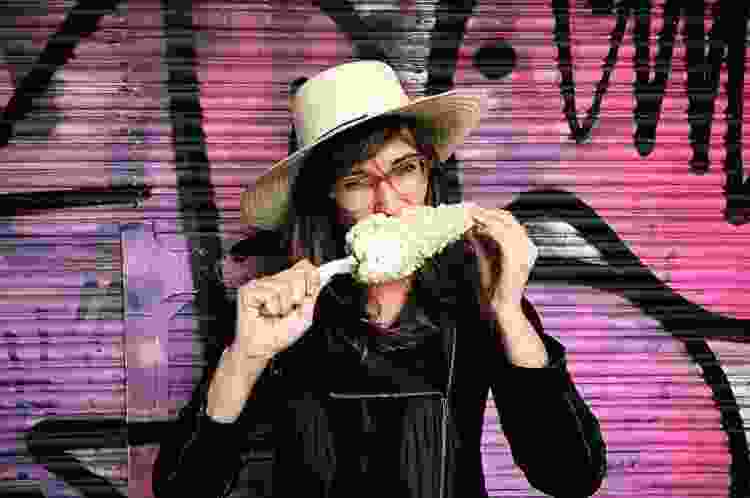 Book a Bay Area Food Tour Today

Sample the best bites in the Bay Area. Top-rated tour guides show off the city's iconic eateries, hidden hotspots and more.

Book Now
4. Saigon, Vietnam: XO Tours
Experience a true local sampling of the best that Vietnam cuisine has to offer with an XO Foodie Tour. Weave in and out of the most popular street stalls by motorbike with a knowledgeable guide. Sample iconic regional dishes and explore hidden alleyways to uncover the spots where Saigon locals actually eat. In just a few hours, you'll get to try around 10 generously-portioned entrées, endless seafood, desserts and beverages.
XO Foodie is also happy to accommodate guests who are vegetarian or vegan as well as those with allergies to nuts, gluten, seafood and more.
As Saigon's first motorbike tour, guests will take in the historical sights and bustling culture in an immersive local excursion through five exciting districts. Become a real expert for authentic Vietnamese cuisine and spread the word to friends and family that this is one of the top must-try food tours around the world.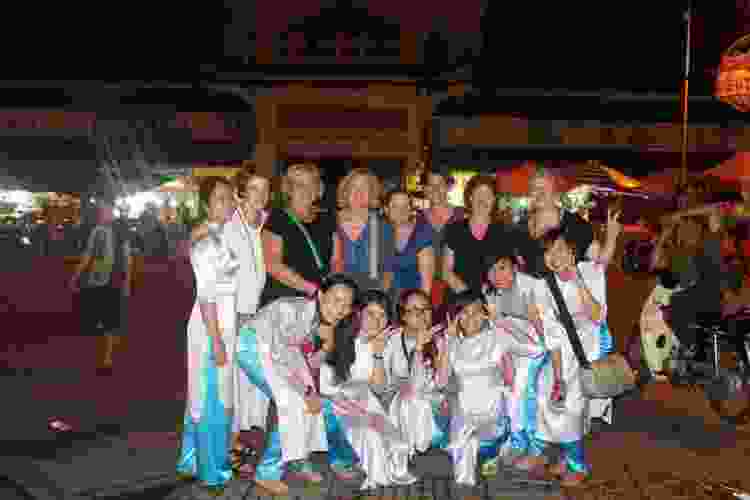 5. Puglia, Italy: Southern Visions Travel
Enjoy pure relaxation through the beauty of Southern Italy when you select an experience with Southern Visions, which earns its place as a must-try food tour around the world.
Couples, families and friends will travel throughout Puglia visiting fresh farmers markets, ancient olive oil estates, hidden cheese makers and hot spots that serve some of the best pasta in the world. Combine a culinary experience with a biking adventure to soak in picturesque coastal roads, olive groves, sun-kissed hills and stunning villages. Fill up on fresh, homemade breads and cheeses that will certainly give Puglia a special place in your heart.
The comforting feeling this tour will leave you with is definitely one to pass on to friends and family looking for their next adventure.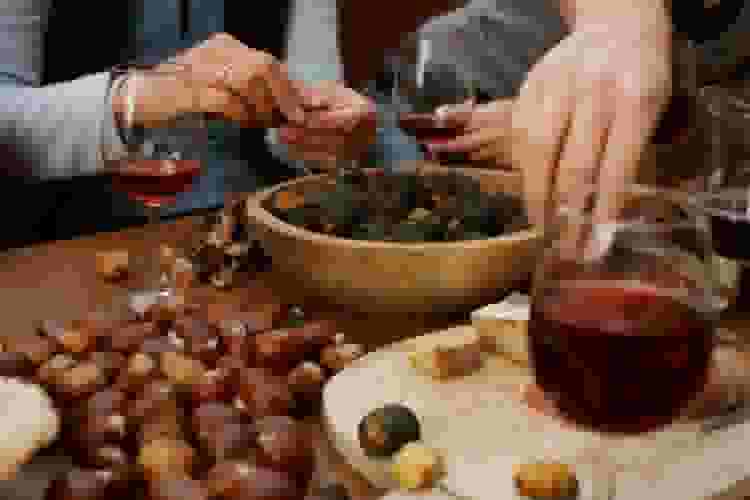 6. Peru, South America: Taste of Peru
Whether you are looking for a quick, authentic cooking class, a culinary weekend or a full 10-day adventure that celebrates memorable cuisine, Taste of Peru's culinary tours have you covered.
Sample a taste of native criolla and traditional foods through cooking activities and thrilling dining experiences. While you eat, you'll learn more about the history and culture of regional flavors throughout Peru. This tour also offers a look into the hottest fusion trends of Peru so you can keep your palate tempted with cuisine that locals actually enjoy on a daily basis.
Select a walking city tour, make your own ceviche, visit bustling markets and fruit festivals, or join a huarique tour to visit family-owned restaurants that are fantastic hidden gems.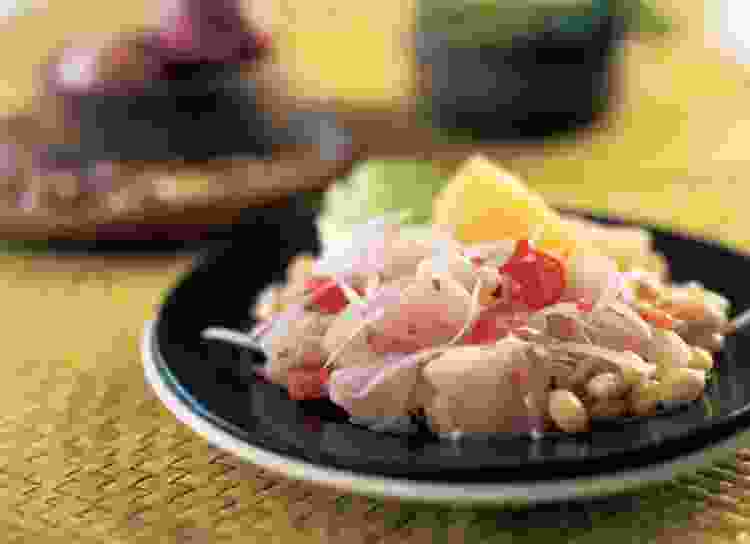 Book a Food Tour in NYC Now

Explore NYC's best bites, esteemed eateries and hidden gems with a top-rated local guide.

Book Now
7. Bangkok, Thailand: Bangkok Food Tours
Bangkok Food Tours' midnight tour is one of the most unique food tours around the world: It offers an immersive late-night journey through the best local eateries via a fun three-wheel tuk tuk ride.
Cruise through savory dishes, old-town landmarks and stunning temples after hours for a completely unique experience. Skip out on standard recommendations and instead discover the cuisine and culture only known to locals.
Sample delicacies like guay tiew kua gai and get the opportunity to see how it is made from scratch by experts. Soak up the remarkable view of Bangkok while tasting chilled beer and beverages at their secret bar, wander through the amazing flower market and have the time of your life on a tuk tuk ride with a seasoned tour guide.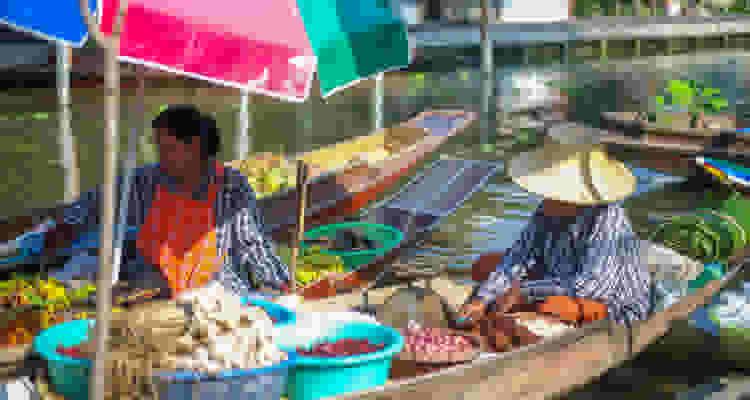 8. Valencia, Spain: Tours in Valencia
If you have a passion for food, wine, shopping and dancing in exhilarating new places, then an experience with Tours in Valencia will bring your heart and taste buds joy.
During your travels exploring food tours around the world, Tours in Valencia will take you off the beaten path and instead show folks how to live as the locals do. This personal tour will give you an eclectic mixture of entertainment, historical and cultural insights, delicious foods, and interesting stories and anecdotes about daily living in Valencia.
A culinary tour will walk you through the Central Market where you can sample horchata, local cheeses and olives, wine, chocolates, iconic entrées and desserts like Spanish nougat. Choose a bike tour to take in the beautiful sights, visit the best spots for tapas or sign up for a paella cooking workshop to bring an authentic recipe back home with you!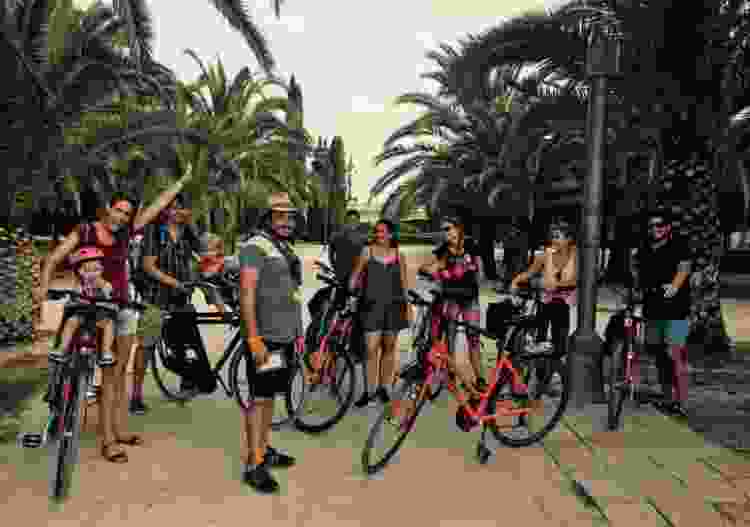 9. Multiple Cities, Japan: Oishii Tours
With Oishii Tours, you can experience Japanese cuisine like a local and visit Tokyo, Kyoto or Osaka. The intimate tour groups will give you the opportunity to visit local restaurants, rather than chains, and sample generous portions of various meals.
These tours accommodate guests with food allergies and restrictions and experienced tour guides will offer an authentic Japanese dining experience for any occasion. Travel through famous fish markets, sample some of the best ramen in the world and find fresh sashimi, local beer and plum wines, and the perfect balance of savory and sweet dishes in Japan.
Embrace the sophisticated culinary culture of Kyoto by navigating through a maze of restaurants and bars for outstanding sake, vegetables, Wagyu beef and Japanese sweets. Taste Osaka's soul food and explore the lively neighborhood where you can "eat until you go bankrupt!" Every option is a new, enticing opportunity that will impress your inner foodie.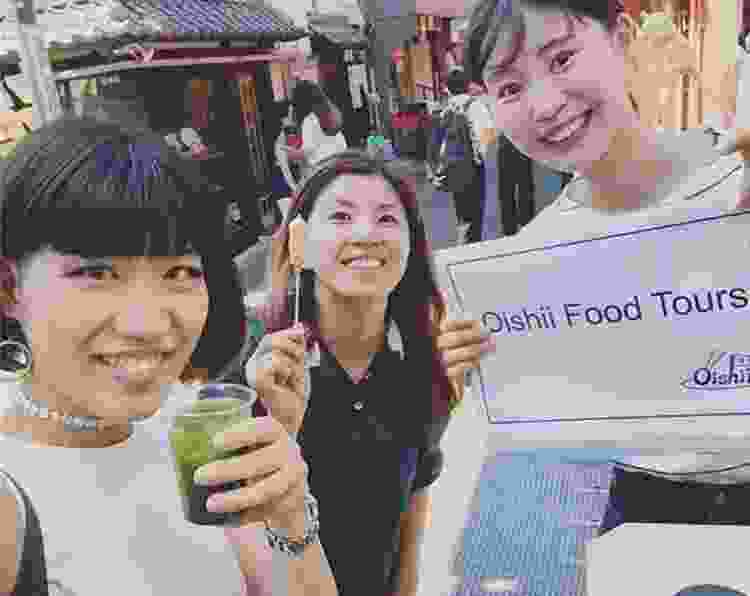 Book a Boston Food Tour Now

Explore Boston's best bites, esteemed eateries and hidden gems with a top local guide.

Book Now
10. Nice, France: Food Tours of Nice
Food Tours of Nice will help you avoid tourist traps and instead enjoy the unique cuisine, culture, history and heritage of Nice.
Passionate locals have a special relationship to the wine in the area so you can experience a tasting during a packed day of iconic bites and hearty meals. Start your day off right with a morning tour that travels through the lively Liberation Market or make a series of stops at the best food shops in town before a classic Niçois dinner. Make your trip to France one that stands out amongst the rest!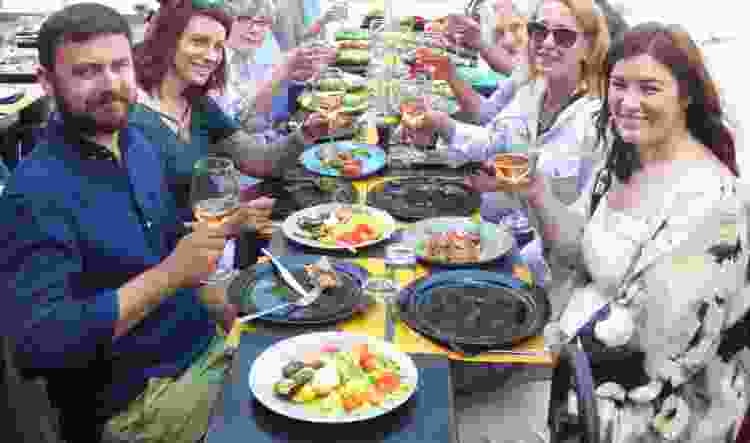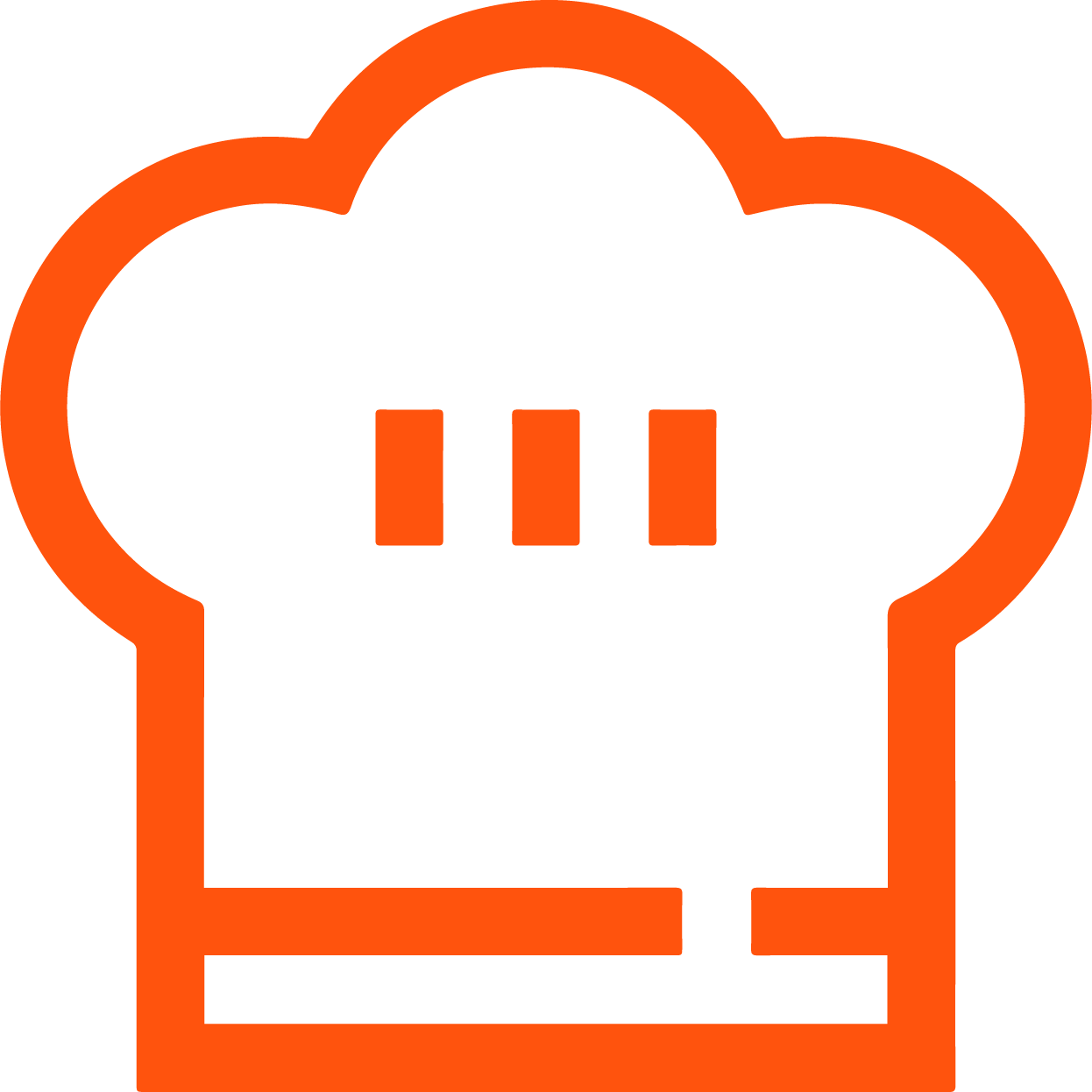 Join 200,000+ Culinary Enthusiasts
Exclusive deals, recipes, cookbooks, and our best tips for home cooks — free and straight to your inbox. PLUS: 500 Rewards Points.
There is nothing quite like getting to know a new place by its people, culture and cuisine. Food tours around the world are meant to invite you into an experience of flavor, exploration and appreciation. Treat yourself to a fully immersive time and walk along paths filled with history and lively characters to round out your next set of travel plans.
Looking for more unique ways to explore food tours around the world? Check out other experiences happening on Cozymeal.