Top 7 California Food Tours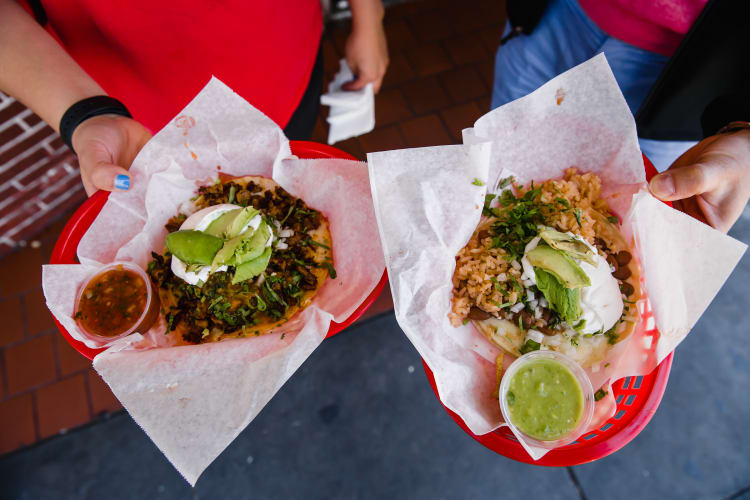 Food unlocks the soul of a place, and if you want to experience the best of what the Golden State has to offer, California food tours are a great way to get a taste.
California is crammed with food-filled finds everywhere you turn. But how's a food explorer to know where to grab the best bites? California food tours are a great way to find grub that locals love, bringing you regional flavors served with edible insights. Whether you're in your own town or visiting a distant destination, California food tours are sure to sate your adventurous appetite.
Whatever your cravings, these tours will feed your face and your brain — all in the company of friendly, food-loving guides. Peruse our top seven California food tours below. Your belly will thank you.
Jump to Section
Book a San Francisco Food Tour
See San Francisco's famous food scene in a whole new light. Explore the best restaurants, hotspots and more with top local guides.
1. Food Tours on Cozymeal, San Francisco
The best food in San Francisco isn't in Michelin-starred restaurants or at Fisherman's Wharf. Instead, you'll find the most memorable bites in eclectic mom-and-pop eateries, local hotspots, hidden gems and farmers markets. You can explore all these special foodie spots and more with food tours in San Francisco on Cozymeal.
Explore North Beach's Italian roots, discover dim sum in Chinatown, visit the Mission District's one-of-a-kind taquerias and more. On these expert-led California food tours, you'll get a true taste of the city by the Bay. They're a phenomenal date idea or the perfect California gift for newcomers or visitors.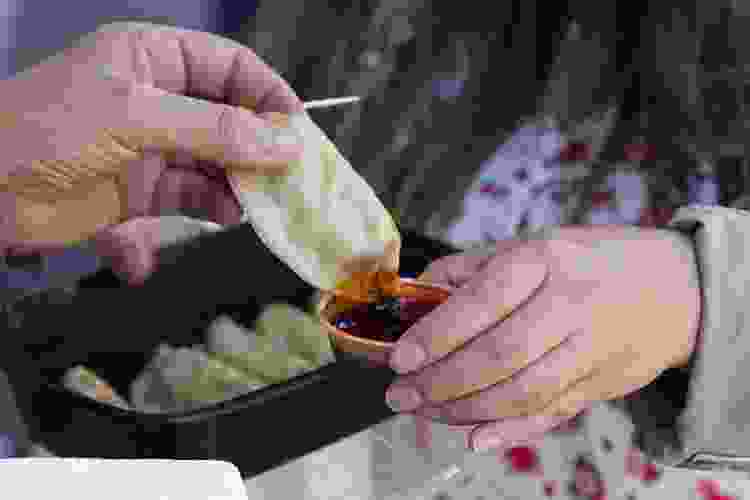 2. Cheese Tasting Tour, Marin County
Just north of San Francisco lies the rolling hills of Marin County, filled with fertile bays, enormous redwoods and delicious California food tours. This bountiful stretch of Northern California also produces some of the best brie this side of Paris.
The Behind-the-Scenes Cheese Tasting Tour on Viator will escort you through Marin County's dairy delights, including a visit to the famed Cowgirl Creamery — renowned for its Mt. Tam triple-cream brie. This chauffeured outing makes stops at three artisanal creameries, where you'll relish a behind-the-scenes tour and learn how your favorite cheeses morph from milk to Marin's finest fromage.
Animal lovers will swoon at the chance to meet the goats, sheep and cows who yield California's top craft cheeses. This California food tour includes gourmet guide, transportation, tastings and a picnic-style farm lunch.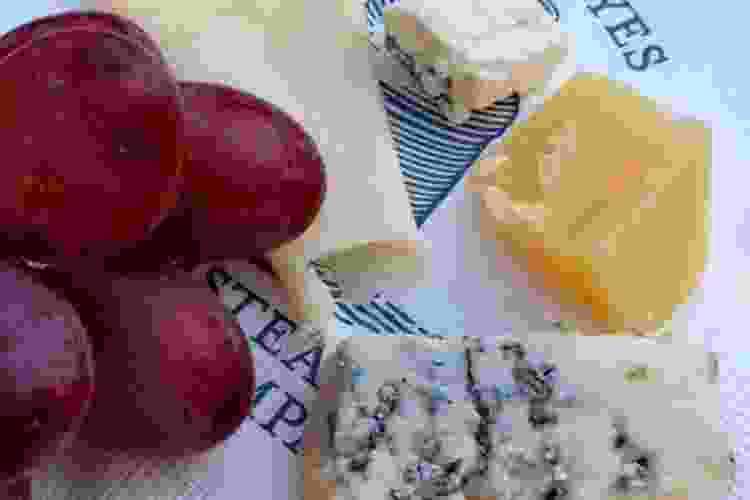 3. Wine and History Tour, Sonoma
Sure, Sonoma is known around the globe for its earthy reds and crisp whites. But, did you know it's also the beating heart of the farm-to-table food movement? On this walking California food tour from Sonoma Food Tour, you'll savor a smattering of tastings as you wander around the scenic Sonoma Plaza, including artisanal chocolates, cask-aged wines, locally-produced cheeses and European-style crusty breads.
Each tasting reflects traditional techniques and what is most seasonally available from Sonoma County's organic farms and family-operated dairies.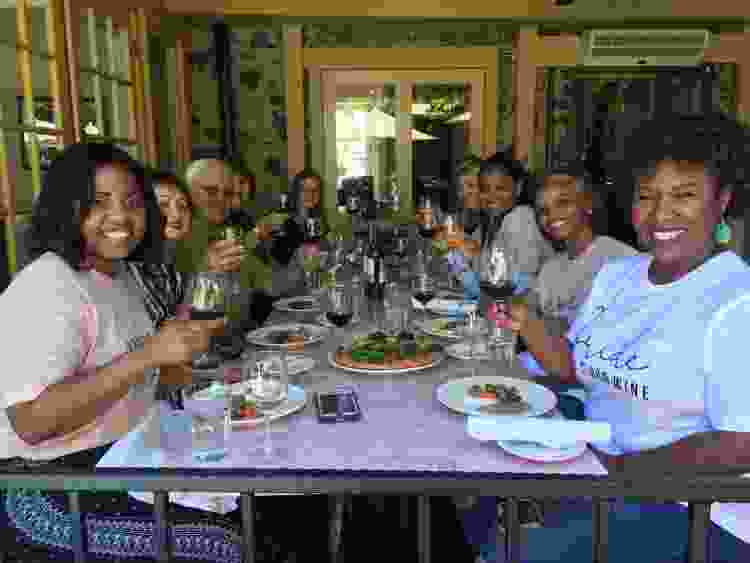 4. Food and Wine Tour, Sausalito
North of San Francisco, on the sunnier side of the Golden Gate, you'll find the charming seaside town of Sausalito, which boasts its own share of California food tours.
A food-loving local will share with you an array of elegant eats during your 3.5 hour walking Sausalito Food and Wine Tour, courtesy of Gourmet Food & Wine Tours. Mouth-pleasing moments include Northern California wines, pillowy gnocchi and sea-to-table tastings at four Sausalito restaurants — including one with an extravagant view of fog-hugged San Francisco in the distance.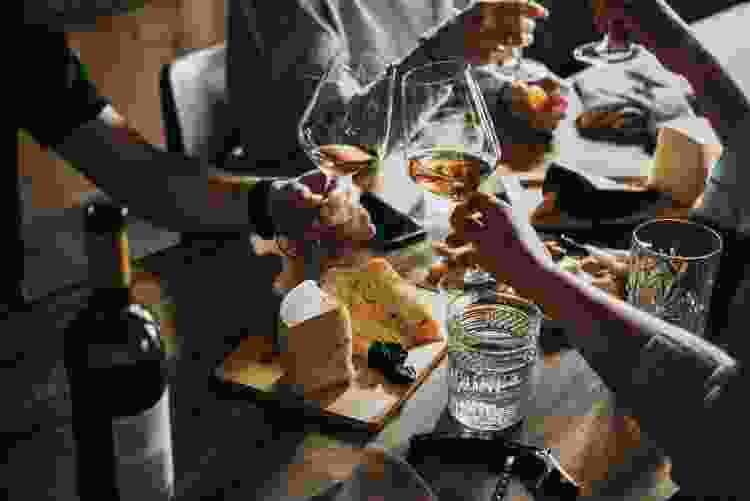 Book a Bay Area Food Tour Today
Sample the best bites in the Bay Area. Top-rated tour guides show off the city's iconic eateries, hidden hotspots and more.
5. Distillery Tour, St. George
St. George's Spirits, situated on the island of Alameda in the San Francisco Bay, has been distilling small-batch booze since 1982 — including award-winning gins, brandies and liqueurs.
On this guided California food tour, you'll visit the distillery to learn how six distinct spirits are made here on site. Potential tastings include botanical-infused gin, green chile vodka, spiced pear brandy, coffee liqueur, dry reposado gin and absinthe verte.
During the tour, an on-staff guide will take you onto the production floor where you can observe copper stills and distilling accouterment. Before enjoying your tasting, you'll learn about this craft distillery's history and philosophy, allowing you to further savor what's in your glass.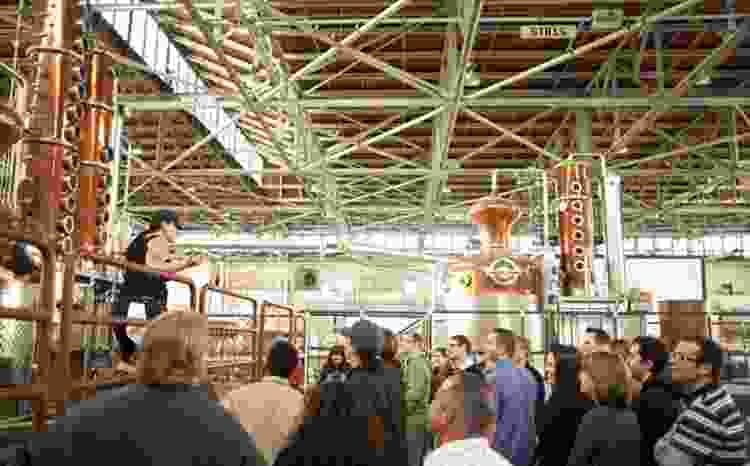 6. Chinatown Walking Food Tour, San Francisco
San Francisco's Chinatown is one of the city's main tourist destinations — home to historic buildings, bustling markets, countless hole-in-the-wall eateries and of course, many great California food tours.
On the Chinatown Walking Food Tour from Local Tastes of the City Tours, you'll eat through this charming neighborhood with a real local, visiting the back street and hidden gems only the local residents know.
Along the way, you'll visit Chinese bakeries in San Francisco and learn how fortune cookies were invented in the Bay Area. Your tour will include authentic dim sum, Shanghai soup dumplings and a behind-the-scenes tour of the oldest cathedral in San Francisco.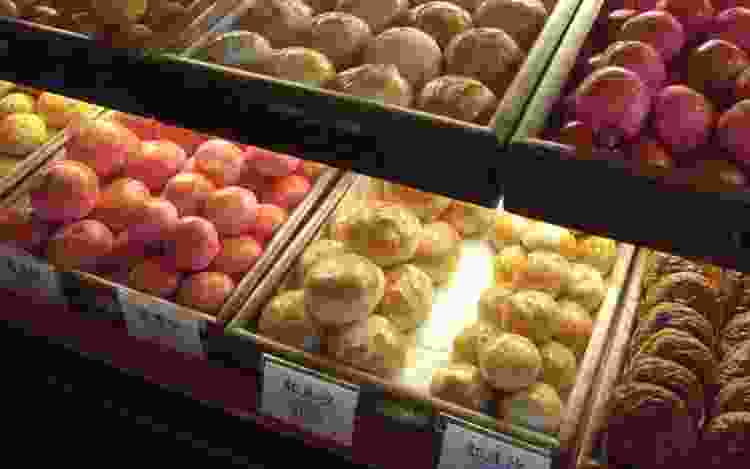 7. Biking Wine Country, Sonoma
Wine lovers in-the-know skip the mass-market tasting rooms in Napa and head instead to quieter Sonoma County, just an hour north of San Francisco. Here, you can find California food tours that take you on an in-depth exploration of this beautiful wine country.
On the Sonoma Adventures' biking tour, a local guide will plunge you into the history and landscape of the fertile Sonoma valley. Your leisurely food tour brings you down country roads, passing scenic wineries and family farms. Tastings include small-batch bottles that are near impossible to find outside of Sonoma.
In addition to enjoying wine where it's made, this California food tour includes a scenic picnic lunch at one of the wineries — featuring locally-sourced foods.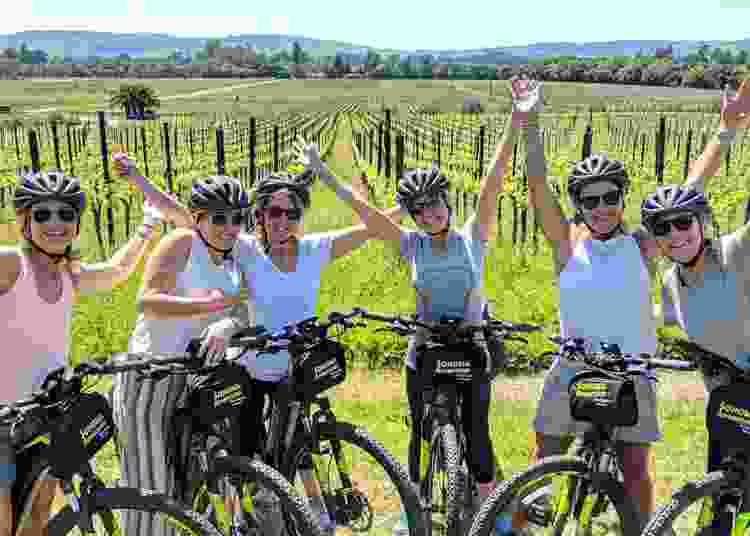 Join 200,000+ Culinary Enthusiasts
Exclusive deals, recipes, cookbooks, and our best tips for home cooks — free and straight to your inbox. PLUS: 500 Rewards Points.
No matter where your tastes lie, an abundance of California food tours will allow you to eat and drink your way across the Golden State. From diverse cuisine to renowned wines and beers, what culinary hub will be your first stop?
Hungry for more California food tours? Check out more food tours happening near you on Cozymeal.