The 7 Most Unique Bachelorette Party Ideas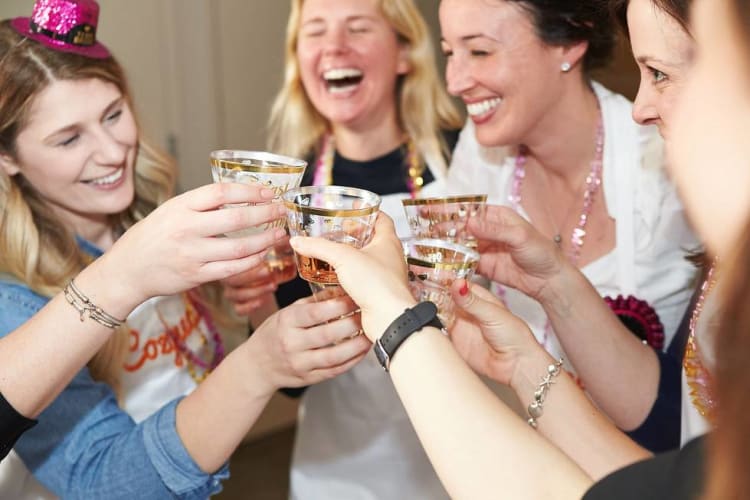 When you think of bachelorette party ideas, many things probably come to mind — pink satin sashes, plenty of drinking, embarrassing paraphernalia of one specific body part, etc. But a bachelorette party doesn't have to fit that stereotypical image.
It's time to kick things up a notch, girls!
The era of the alternative bachelorette party is here, and we've curated a list of unique bachelorette party ideas that will make her dwindling days of singlehood unforgettable.
Jump to Section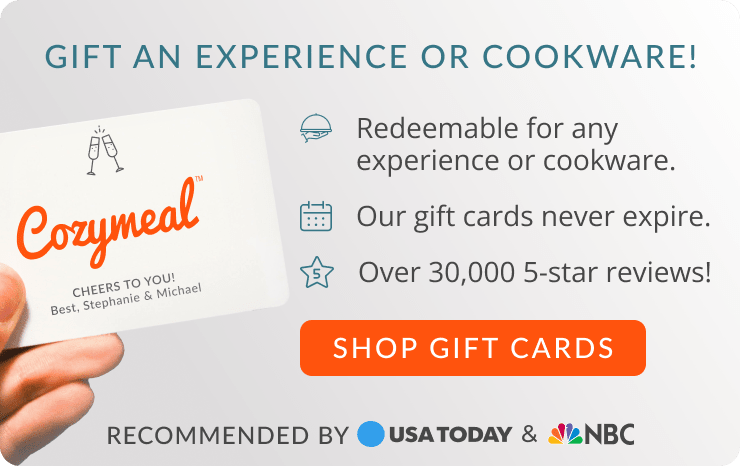 1. Expert Cooking Classes
Not every cooking class requires you to come with sharp knife skills and proper pronunciation of sous vide. Cooking classes are perfect bachelorette party ideas that include all the fun of a dinner party with a side of schooling. Learn to make the bride's go-to dish, or try something new as a group — perfect for a bachelorette bash or even a girls night idea.
From Italian to vegan to sushi, there are varied classes offered in over 80 major cities. You'll find cooking classes in NYC, cooking classes in Denver and beyond. Browse the variety of cooking classes near you to find your favorite.
And if you're looking for a more low-key bachelorette party idea, or your girls are tuning in long-distance, online cooking classes are the perfect virtual alternative. Your group can tune in to a live, interactive video class offered by talented chefs from all over the world.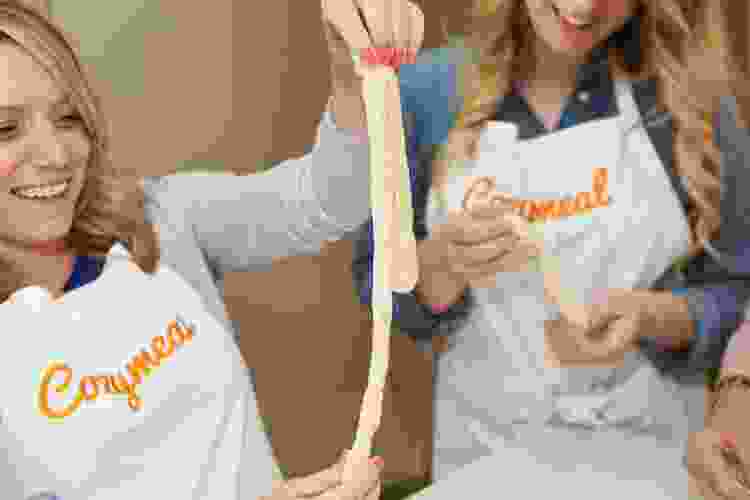 Book a Local Food Tour Now

Explore your city's best bites, esteemed eateries and hidden gems with a top-rated tour guide.

Book Now
2. Online Mixology Classes and Virtual Wine Tastings
It's the bride-to-be's last call! For a refreshing bachelorette party idea, depart from the typical bar scene and enjoy mixology lessons or a wine tasting with a crowd-free night together before the wedding.
Online mixology classes are taught live by charming bartenders who will teach you and the girls how to mix, shake and pour palate-pleasing craft cocktails from the comfort of home. If your group prefers wine over liquor, virtual wine tastings are another fantastic option you can all do from home. Expert sommeliers and chefs will teach you all about tasting and pairing wines from across the globe, with recipes for small bites and appetizers that complement their selections.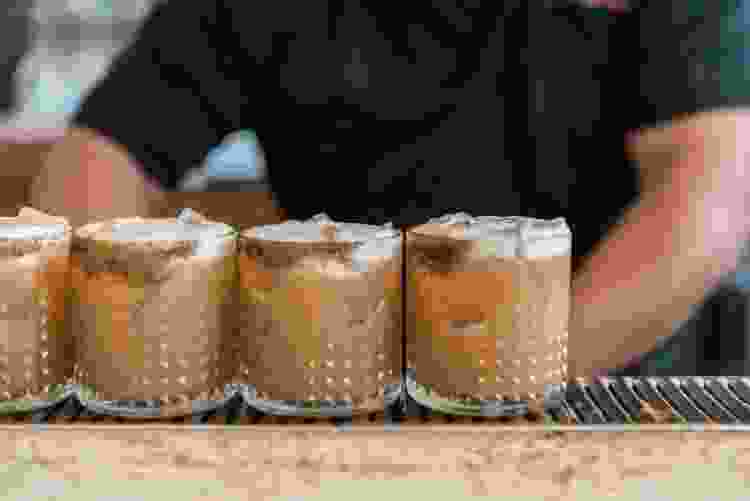 3. Go on a Food Tour
Explore the vibrant food scene of your city in this fun bachelorette party idea! Whether you and your girls are cooking novices or dedicated foodies, a food tour will introduce you to new perspectives and exclusive experiences.
Of course, you could just follow guidebooks, but it's always best to have a ringleader corralling a bachelorette party. Plus, these expert guides know the best fares are at the ends of tiny alleys, hidden somewhere on the third floor and down other unbeaten paths.
There are food tours in San Francisco and many cities beyond and between. Find a food tour near you today for an unbeatable bachelorette party idea.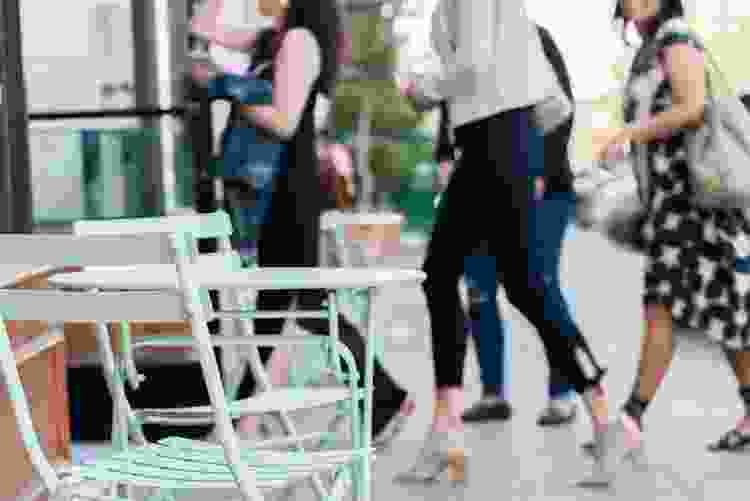 Gourmet Cooking Classes Near You
Take your culinary skills to new levels with guidance from five-star chefs.
4. Private Chef Experiences
A true treat for the bride and her girls, this bachelorette party idea is hard to beat. A private chef for a bachelorette party allows everyone to skip the cooking and kitchen prep work altogether.
Private chefs come to you with all of the equipment and ingredients needed to prepare a restaurant-worthy meal. Spend time with your girls indulging in favorite foods fit for a bride-to-be. Another benefit? Having a personal chef for a bachelorette party means you never have to interrupt the fun and scrub dishes, as the chef will even handle the kitchen clean-up when they're done. You can browse through private chefs in Los Angeles, private chefs in Austin and more. Find a private chef near you today.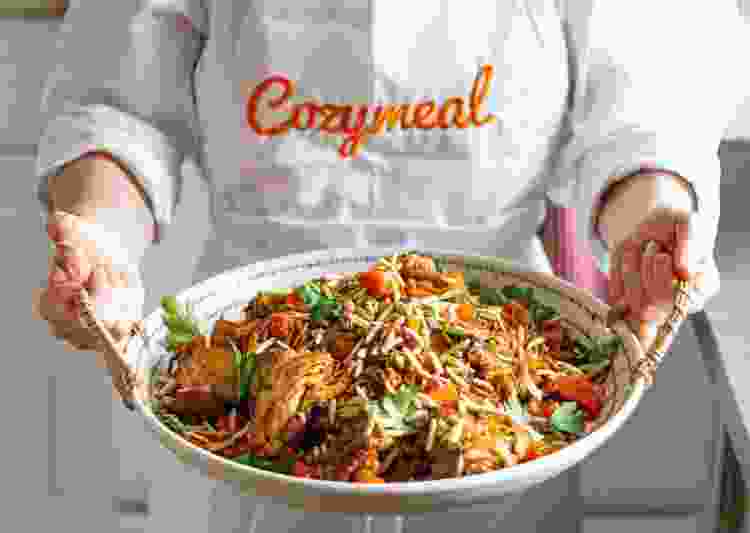 5. Painting and Pairing Parties
Celebrate the bride and create a lasting memory with a palette of paint and the bride's best gals. Paint, sip and send the bride off in style while creating your own masterpiece and giving her the gift of being able to take home a special keepsake.
These fun bachelorette party ideas can be done at home with some canvases, painting supplies, a few great bottles of wine and hors d'oeuvres, or you can book an event with a local paint and sip party company like Wine and Canvas to handle all the prep work!
6. Al Fresco Farm to Table Feast
For an unforgettable bachelorette party idea, take things outside for an al fresco experience. Farm dinners, like those offered by Outstanding in the Field, are a radical intervention to stale bachelorette dinner parties. Enjoy a restaurant created at the source where you and the girls can dine at one long table set between earth and sky.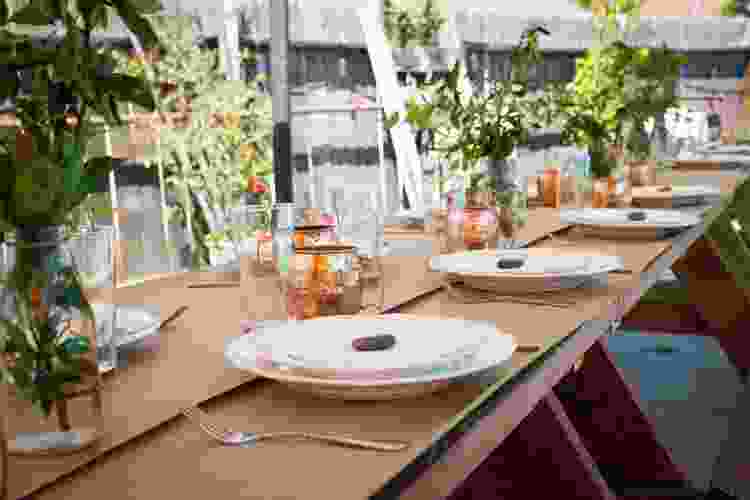 7. Bachelorette Party Brunch
Whether it's the day of the big bash or served as recovery the morning after, brunch is a great bachelorette party idea that never fails. There's no better way to either kick off or wind down a bachelorette party than surrounded by your favorite people, eating elegant and indulgent fares, and sipping a mimosa or two.
Whether you spend brunch planning the future craziness or catching up on the night before, brunch is one of the most fun and unique bachelorette party ideas that the future bride won't forget.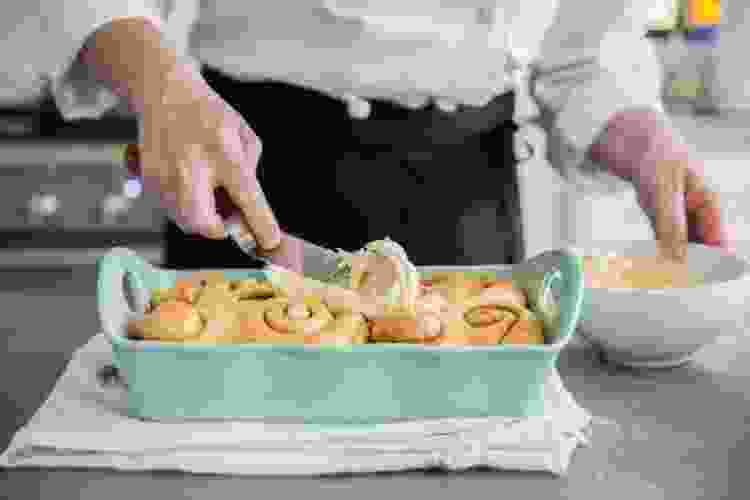 Book a World-Class Private Chef Now
Five-star fine dining from the comfort of home. Find your favorite private chef experience starting at $59/person.
Which bachelorette party idea are you most excited to try?
A bachelorette party can be so much more than a night out with the girls. These bachelorette party ideas prove that you don't have to pick between bar hopping or clubbing — and don't feel like you have to plan a weekend in Vegas to show the bride a good time.
Instead, get creative with these unique bachelorette party ideas. Remember the best bachelorette parties are the ones where you do activities the bride will love. Because when she is having fun, everyone involved is guaranteed to have a good time!
Bachelorette Party Food Ideas
Wondering what to serve up at a bachelorette party? Anything goes as long as it makes your mouth water, but brunch dishes, snacks and desserts are common go-tos for a bachelorette's special day. There's no limit to the delicious opportunities, but here are five standout recipes you and your girls are likely to find irresistible.
Blueberry Waffles
This blueberry waffle recipe is the ultimate crowd-pleaser. With their crispy outsides, fluffy insides and piles of fresh blueberries, these waffles are equal parts photogenic and delicious — the perfect combination for a bachelorette brunch.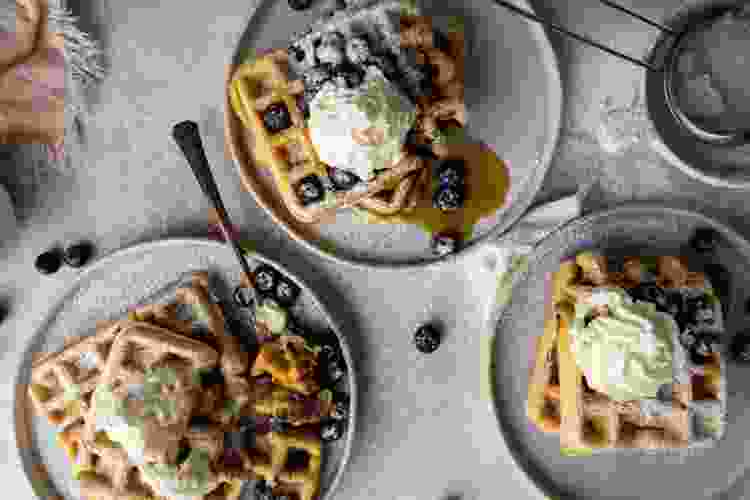 Vegan Pancakes
This vegan pancake mix makes a batch of fiber-filled, satisfying pancakes that will delight any palate. Not only the vegans in your party will be begging for the recipe. Serve with mixed berries on the side for the prettiest bachelorette brunch presentation.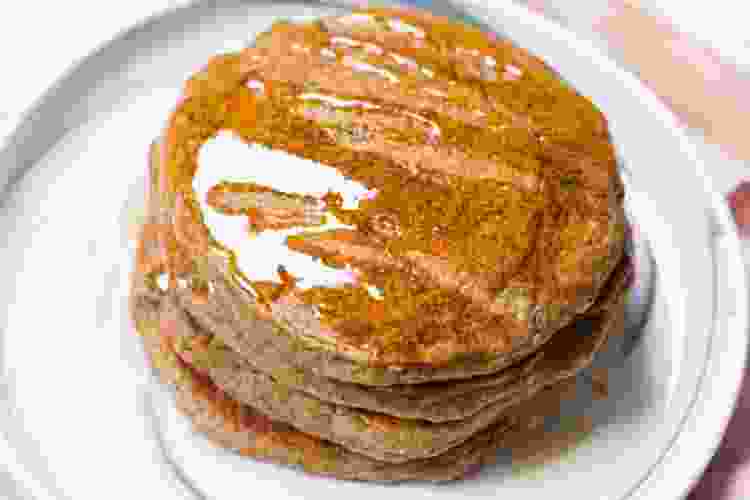 Rolo Pretzels Three Ways
Not only are Rolo pretzels three ways one of the world's most perfect sweet and salty snacks, they're also easy to make and extremely cute. The recipe details three ways to decorate or top these yummy treats, but honestly, the possibilities for what could go on top are endless.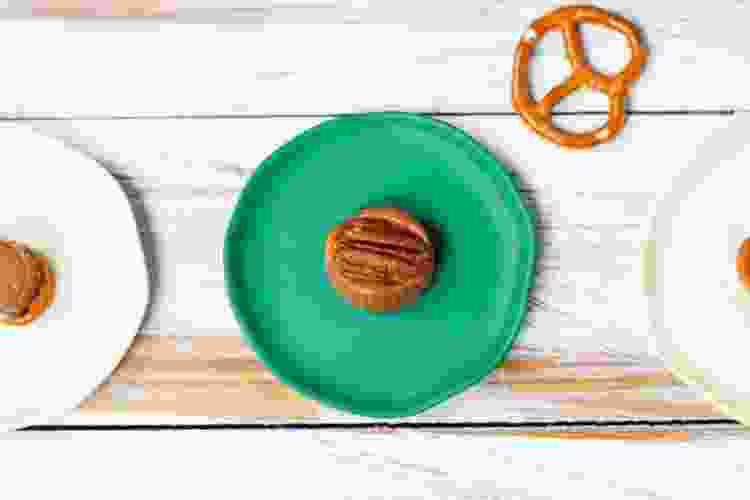 Strawberry Shortcake Cupcakes
Cupcakes are already the perfect treat to pass around at a bachelorette party — fun to both look at and eat. With their fluffy strawberry buttercream frosting and all-round aesthetic appeal, these strawberry shortcake cupcakes are the clear winner for a day (or night) with your best girls.
Chickpea Cookie Dough
Another delicious recipe that just so happens to be vegan is this chickpea cookie dough. This rich, sweet treat makes the perfect snack or dessert to celebrate a bachelorette who eats a plant-based diet or who likes a little variety on the table.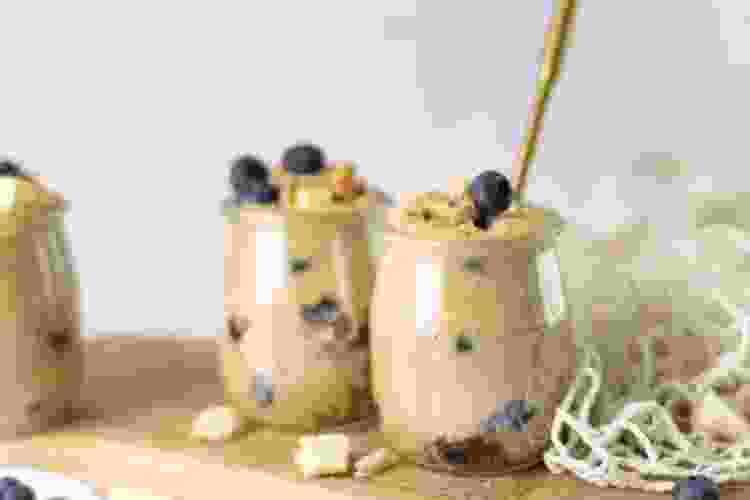 FAQs
How do I surprise my bachelorette party?
There are plenty of fun ways to add an element of surprise when you're brainstorming bachelorette party ideas. Surprise the guest of honor with a thoughtful gift (like monogrammed wine glasses, a silk bathrobe or upgraded hotel suite), secretly fly in that best friend from out of town who "couldn't make it" or ask the groom to drop in unannounced.
Are you the bride-to-be? Your girls would love a surprise token of your friendship (think matching charm bracelets or hairpins), all-expenses-paid spa day treat or personalized scrapbooks full of memories.
Who pays for what at a bachelorette party?
Traditionally, the bridesmaids host and pay for the bachelorette party. However, every party is different, so coming up with a budget beforehand is a great way to stay on track and make sure everyone's on the same page.
How do you throw a low key bachelorette party?
While bachelorette parties have a rap for getting rowdy, they don't have to! Spend a low-key time celebrating with a backyard bachelorette barbeque, movie marathon at home, board game night or bonfire complete with s'mores bar.
How do you plan a bachelorette party?
Start with a guest list and a tentative date, allowing plenty of time to send out invites. Once that's penciled in, decide on a budget that's reasonable for you and any other bridesmaids splitting the bill. Plan for an event that is personal and perfectly tailored to the bride's interests; for example, if she's not much of a partier, a night club-hopping probably isn't her cup of tea!
Finally, your bachelorette party ideas should factor in some contingencies like a designated driver and back-up party location.
Join a Live Online Cooking Class Today
Your kitchen is now your own culinary classroom. Connect with chefs from around the world right from the comfort of home.
What do you wear to a bachelorette party?
There's perhaps one dress "rule" for bachelorette parties, and that's letting the bride be the only guest in white. Otherwise, feel free to dress to fit the occasion; casual clothes for a laid-back night home or all dolled up for a night on the town. Just make sure whatever you're wearing is comfortable!

Join 200,000+ Culinary Enthusiasts
Exclusive deals, recipes, cookbooks, and our best tips for home cooks — free and straight to your inbox. PLUS: 500 Rewards Points.
Do you bring a gift to a bachelorette party?
While some people do exchange gifts at bachelorette parties, it isn't mandatory or tradition. If you'd like to play it safe, a bottle of wine or a paid-for drink is usually appreciated by the bride-to-be. To be extra safe, you can also ask the host ahead of time if guests are planning on bringing gifts!