50 Fantastic 50th Birthday Party Ideas
So the big 5-0 is coming up, and you're looking for a 50th birthday party idea that will feel different than the bar hopping and group dinner thing you've done for the past 30 years.
A 50th birthday party is joyous recognition of a half-century lived and wisdom earned. It's an opportunity to draw friends and family near, to reminisce and to make new memories together. You deserve a truly extraordinary and exceptional 50th birthday party to kick off the new decade. You deserve a celebration worthy of 50 years of being you. Most of all, you deserve to have some fun!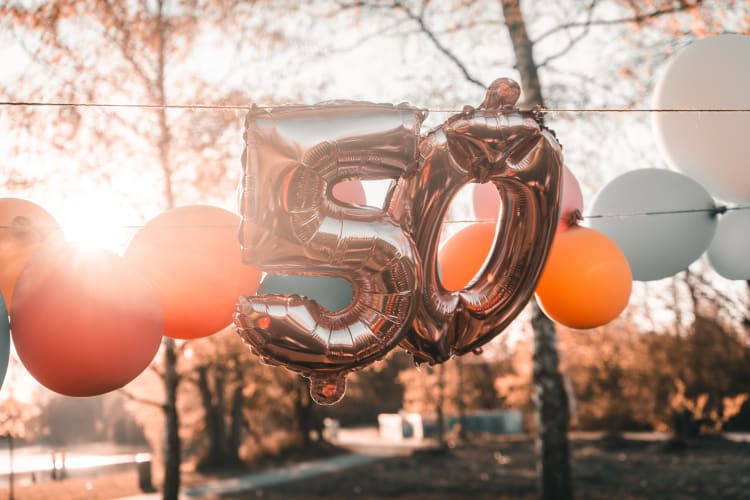 Our editorial team recommends the best products through independent research, selection and careful review. If you make a purchase through one of our affiliate links, we may earn a commission. Prices are subject to change.
Ready to usher in your golden decade? Here are 50 fantastic 50th birthday party ideas that will make this your best birthday bash yet.
Jump to Section
Fun for Foodies
1. Indulge in a Michelin-Quality Meal
Treat yourself to a Michelin-quality meal made by a private chef for an all-out indulgent 50th party. No matter what you're craving, there's a signature private chef experience for you. These multi-course menus feature incredible high-quality dishes prepared for you by some of the best chefs in the country. Chefs arrive at your location of choice with all of the necessary ingredients and equipment to prepare a gourmet meal. They'll even clean up before they leave! From private chefs in Houston to private chefs in San Diego, find a private chef experience near you today.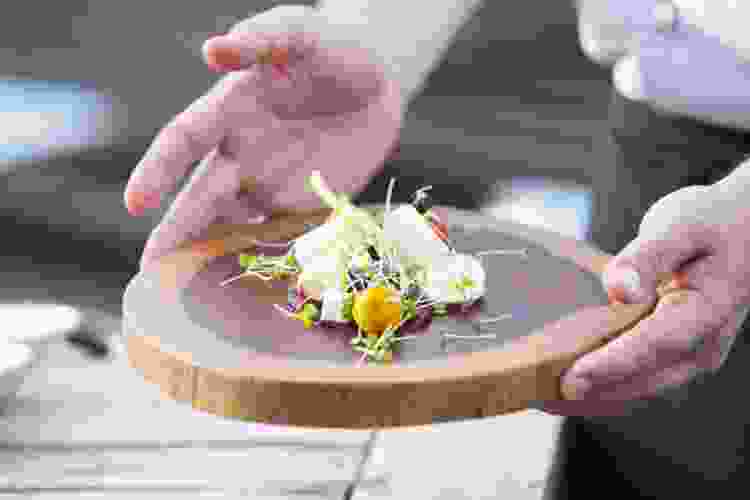 2. Throw a Homemade Pizza Party
Nothing beats homemade pizza. And making pizza from scratch is easier than you think. It's even more fun when you turn it into a party! Throw a homemade pizza party and take a pizza making class to learn tips and tricks to making handmade pizzas for a fun 50th party idea. Learn the secrets behind the perfect pizza dough, then choose from a wide array of both vegetarian and carnivorous combinations.
3. Start the Day With Brunch
Brunch is always a great idea. Whether as sustenance for the day ahead or as recovery from the night before, there's no better way to kick off a new decade than surrounded by your favorite people, eating elegant and indulgent fares, and sipping a mimosa or building your own bloody mary. To really up the ante, brush up on your brunch skills in a hands-on cooking class! You'll find cooking classes in DC, cooking classes in Philadelphia and beyond. There are even fun couples-oriented options for a romantic birthday brunch, like in date night cooking classes in New Orleans. Browse all cooking classes near you to get started.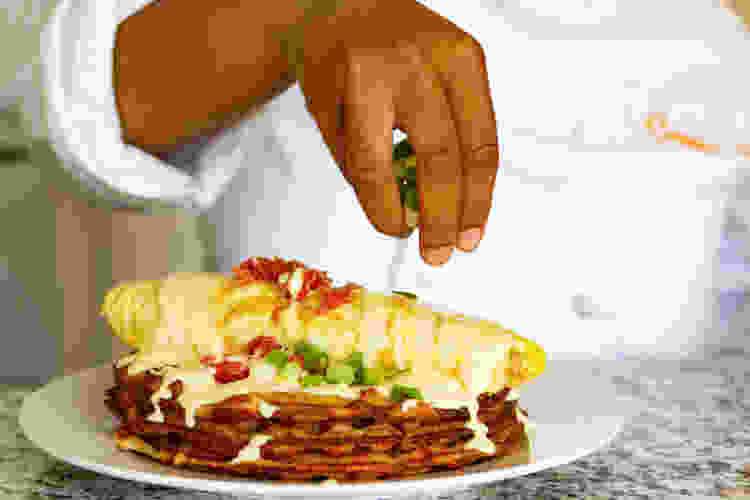 4. Host a Hand Roll Sushi Party
Celebrate the big 5-0 at home in Japanese fashion with a proper hand roll sushi party. Taking a sushi making class promises to be a fun-filled 50th birthday party idea guaranteed to satisfy everyone regardless of dietary preferences. Learn how to make perfect sushi rice, prepare your fillings and pick the best toppings for your rolls. You will also have the opportunity to get acquainted with the complex flavor and sweet, pungent quality of fresh wasabi to kick things up a notch.
Gourmet Cooking Classes Near You
Take your culinary skills to new levels with guidance from five-star chefs.
5. Savor Fancy Cocktail Party Hors d'Oeuvres
An amazing birthday party dinner doesn't always need to be five courses. Instead, throw a cocktail party for a delicious and fuss-free 50th birthday. Get creative with hors d'oeuvres, offering a wide array that's impressive in both taste and presentation. Some classics you can never go wrong with include crostini, crab cakes with remoulade, shrimp cocktail, stuffed mushrooms, and deviled eggs. Your next dinner party is sure to be a hit.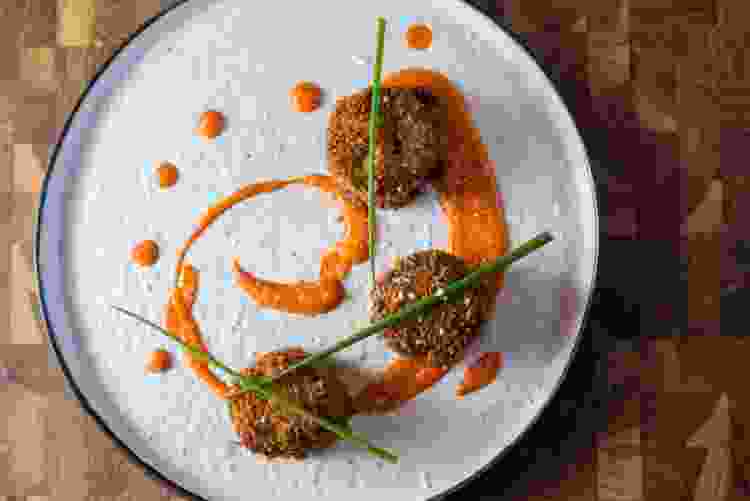 6. Enjoy an Al Fresco Farm to Table Dinner
Take it outside for an unforgettable alfresco 50th birthday party. Farm dinners are a radical alternative to stale birthday dinner parties. Enjoy a restaurant created at the source where you and your friends and family can dine at one long table set between earth and sky. Book a seat at the table with Outstanding in the Field.
7. Backyard Grill and Chill
Nothing beats a good old-fashioned American cookout. So fire up the grill and have a classic backyard birthday barbeque filled with food, fun, friends and family for a 50th birthday everyone will love. Not a skilled grillmaster? Learn the ropes in a BBQ cooking class or a good YouTube video. Soon, you'll be armed with the know-how behind perfectly grilled chicken, kabobs and even desserts.
8. Organize a Cheese Tasting and Fondue Party
Yes: a things-on-skewers-dunked-into-a-vat-of-melted-cheese party. A cheese tasting and fondue party is a great party idea that doesn't involve subjecting yourself to elaborate recipes. Plus, you can encourage guests to bring their favorite cheese or something funky they've always wanted to try.
9. Try a Taste of Authentic Spanish Tapas
Explore the flavors of Spain with a trip through an authentic tapas menu. Create a tapas themed birthday party by highlighting iconic, elegant flavor profiles of popular Spanish cuisine. Some favorites include pan con tomate, gambas al ajillo, patatas bravas and tuna-stuffed peppers. Most importantly, each dish is designed to be shared among good company for one of the tastiest 50th birthday party ideas out there.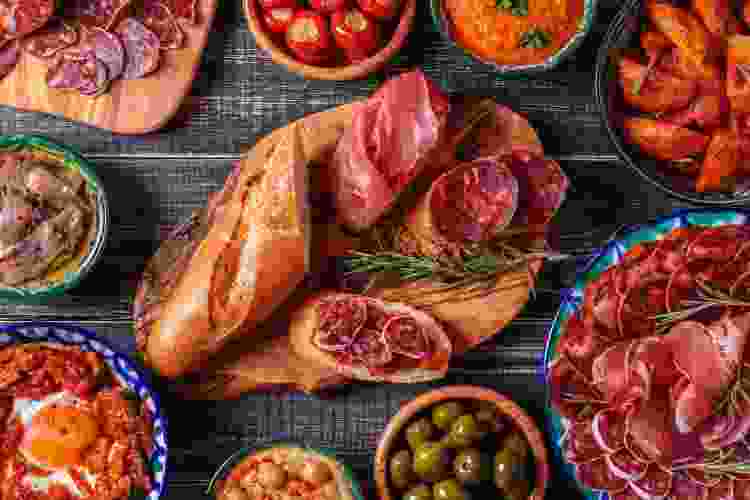 10. Have a Hawaiian Luau Pig Roast
Maybe you can't jet off to Hawaii for your 50th birthday, but you can add the spirit of the islands to your birthday party right at home. Host a Hawaiian luau and proper pig roast for the ultimate lei'd back 50th birthday party celebration.
11. Enjoy a Relaxing Picnic
Skip the noisy restaurant and lay out a 50th birthday party picnic instead. Find the perfect park or rent a picnic area for the day, get creative with fun drinks and finger foods, and prepare classic picnic games like wheelbarrow relays and egg and spoon races.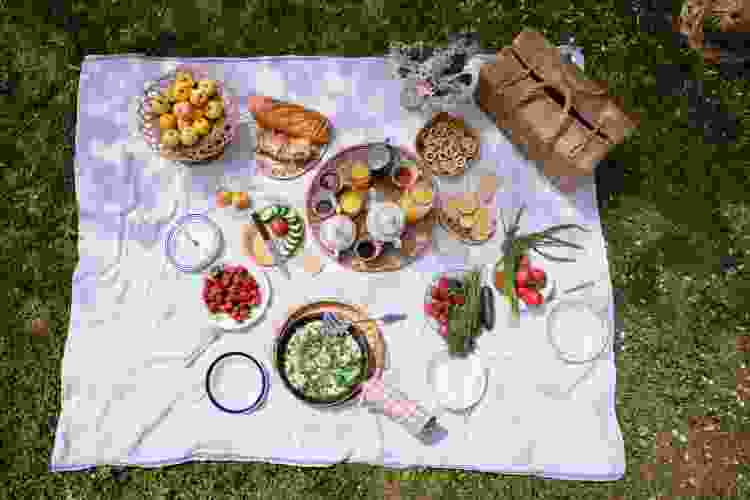 12. Enjoy a Progressive Dinner Party
Progressive dinner parties, where each course is served at a different home or location, transform a basic meal into a fun and engaging activity. These moving feasts offer hours of entertainment with a limited amount of prep work. It's a great birthday party idea and a way to entertain a group without one person having to shoulder the entire responsibility (or cost) of a multi-course dinner party.
Tours and Tastings
13. Go on a Food Tour
Stroll through local staples and hidden gems that capture the essence of classic home cooking, gourmet dining and international wonders. You and your entourage can indulge in a unique culinary landscape and experience what your hometown has to offer by going on a food tour led by the city's best guides. Food tours are a great 50th birthday party idea and cater to every flavor palate and personality. You'll stop by local hotspots sampling the best regional cuisine with the expertise of a local food expert. There are food tours in Chicago, food tours in Seattle and beyond. Find a food tour near you, and get ready to see your city in a whole new culinary light!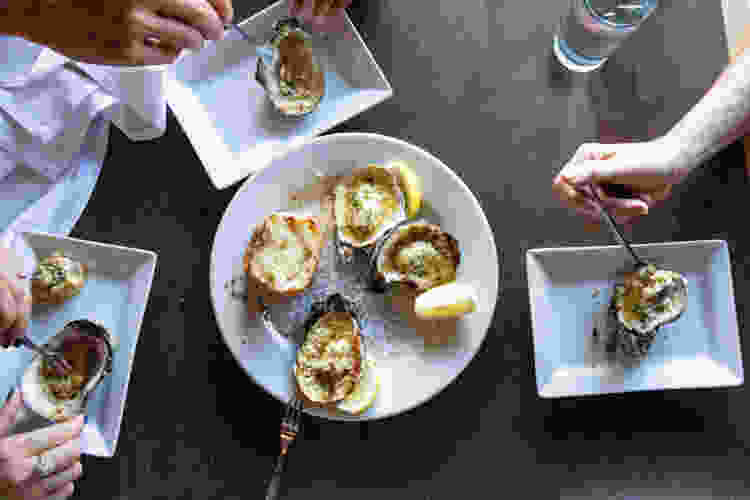 Book a World-Class Private Chef Now
Five-star fine dining from the comfort of home. Find your favorite private chef experience starting at $59/person.
14. Virtual Wine Tasting
Enjoy a relaxing evening at home with a virtual wine tasting experience. You and your group will tune in to live wine tasting classes offered by experienced sommeliers and chefs from all over the world. You'll get to sample incredible wines and whip up delicious homemade appetizers or tapas that go perfectly with each glass.
Classes
15. Take an Online Cooking Class
Whether you've got friends and family all living in different states or you're just wanting to stay in the comfort ofy our own home, an online cooking class is a great 50th birthday party idea that will bring everyone together. You and a group of virtual attendees can follow along live as a professional chef shows you expert tips and techniques behind some of your favorite dishes. Learn to make restaurant-quality pizza, fresh pasta, authentic paella and more — right from your very own kitchen!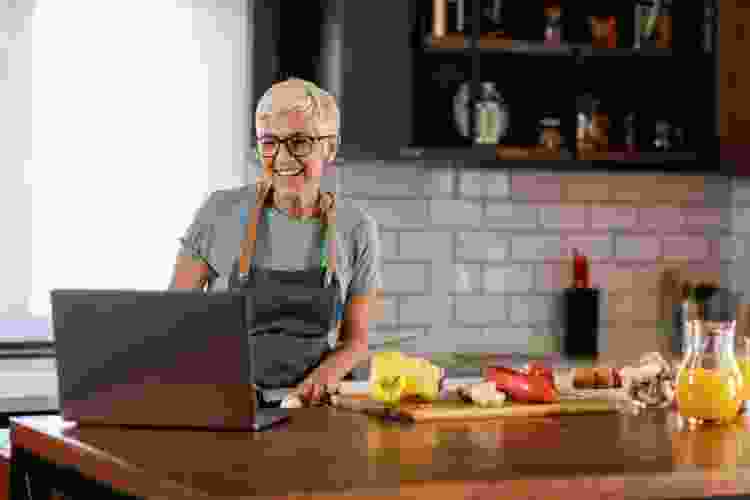 16. Treat Yourself to Cake Decorating
No 50th birthday party is complete without an over-the-top cake topped with glossy icing, sprinkles and the works. Learn how to bake and decorate a cake worthy of a 50th birthday party in an online cake decorating class. You'll learn how to whip up rich buttercream and fluffy sponge cake as the chef teaches you techniques behind frosting, assembling and garnishing. Go on, treat yourself! This idea really takes the cake.
17. Stir Up Some Fun in a Mixology Class
For a refreshing departure from the typical birthday bar scene, enjoy craft cocktail lessons and a crowd-free night out for a fun 50th birthday party. Learn the art of mixing the perfect cocktail and get your hands "dirty" making drinks and tasting your creations. Best of all, with online mixology classes you don't even need to leave the house if you don't want to.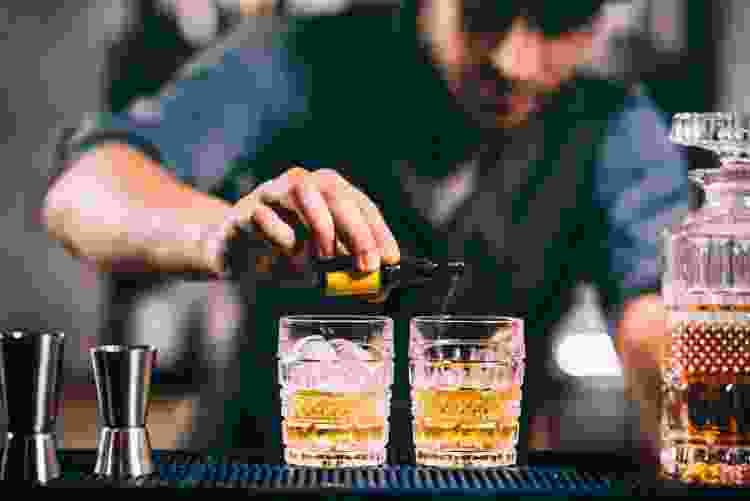 18. Register for a BYOB Art Class
For a fun 50th birthday party idea, celebrate your creativity! Invite your friends, sip your favorite beverage, and enjoy step-by-step instruction with experienced and enthusiastic local artists. There are tons of options, from painting to pottery to jewelry making and more, and you'll leave with your very own one-of-a-kind creation.
Throw a Party
19. Throw a "Golden Milestone" Party
Enter your golden age with an all-gold themed 50th birthday party. From decor to dress code, go all-out for your big day. Gold streamers, confetti, tableware and mylar balloons will make the space sparkle. Don some gold garb to top off the look!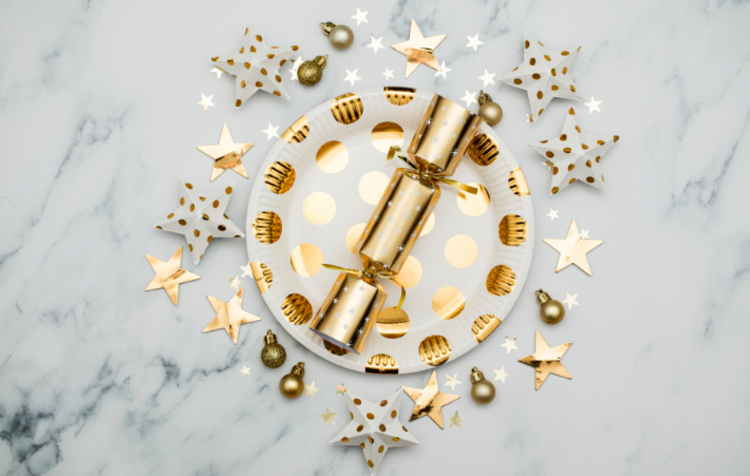 20. Go for the Gold With an Olympic Party
This is one of those 50th birthday party ideas that will definitely strike gold. Organize a handful of games and an array of international food and drinks and you've got a party that will carry the torch for years to come.
21. Deal Up a Casino Party
You can bet the house that a casino-themed birthday party is a surefire winner. The stakes are high when conjuring up 50th birthday party ideas, so don't take a gamble on a lackluster theme for the big bash.
22. Have a Speakeasy Soirée
Known for luxury and excess, this makes the perfect theme for an out-of-this-era 50th birthday party. With a 20s themed dress code, art deco decor, and plenty of bubbly, guests will talk about this celebration for years to come.
23. Throw a Masquerade Ball
Masked in mystery and draped in decadence, a masquerade ball is a birthday party idea that will be nothing short of magical. A 50th birthday party masquerade ball promises to be elegant and stylish while leaving plenty of room for creativity and a lot to the imagination.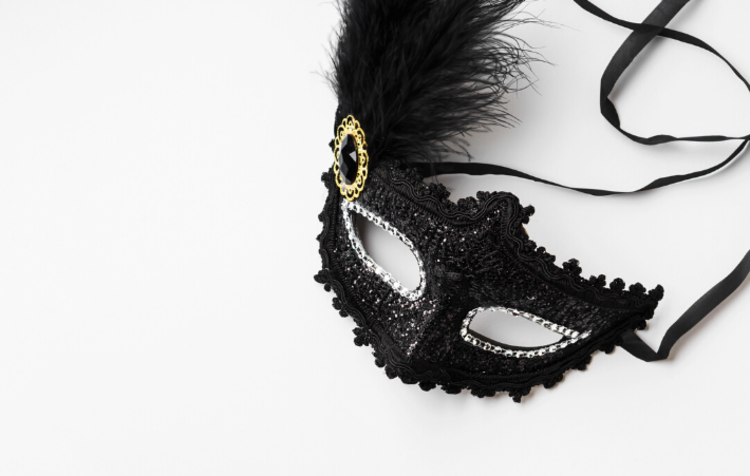 24. Host a Murder Mystery Party
For a thrilling 50th birthday party idea, try a downloadable murder mystery party. Guests receive a detailed character description in their invitation along with some background information on the party. Everyone can arrive in character and start mingling and verbally sleuthing before a murder occurs. Dun dun duuunnnnn…
Join an Online Mixology Class
Craft cocktails. Palate-pleasing food pairings. Master mixologists. Skip the crowded bar scene and host your own virtual happy hour.
25. DIY a Double Feature Drive-In Movie Night
Though you might be hard-pressed to find an operational drive-in theater, it doesn't take much to set up your own backyard movie night. All you need is a projector, a screen, and all the proper concession stand fixings for a double feature drive-in movie 50th birthday party.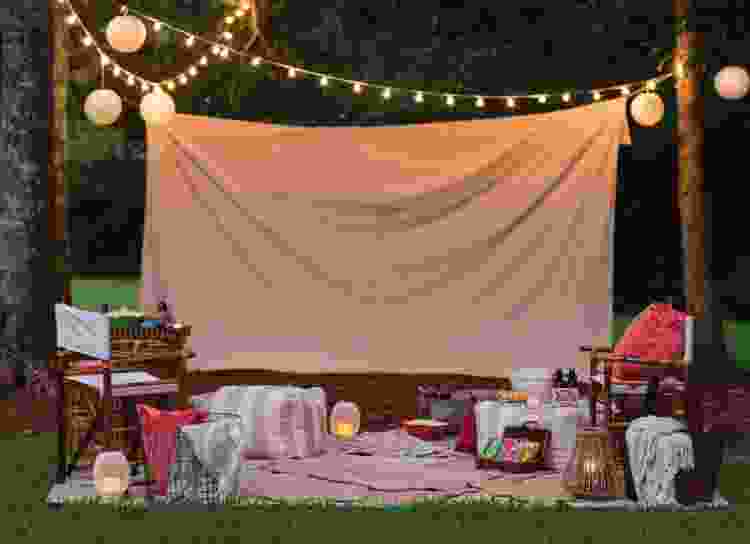 26. Have a Board Game Night
Invite everyone to bring their favorite board game and rouse a little friendly competition for a fun 50th birthday party. Double down on game night with some wordplay featuring exotic game meats like alligator jerky, venison meatballs, deviled duck eggs, bison sliders, and more.
27. Host a Black Tie Affair
A black tie 50th birthday party will go down in the books as one to remember. Ask guests to dress to the nines and instead of gifts, make it a fundraiser and ask guests to donate to a charity of the birthday honoree's choosing.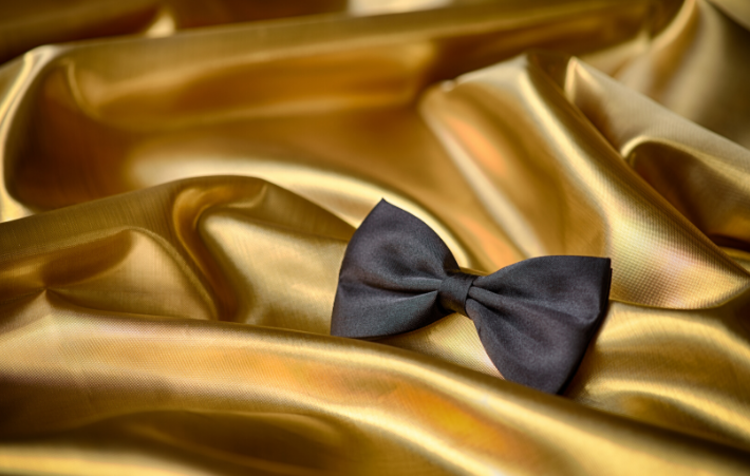 28. Flashback to the 50s Party
What about throwing a 50s party — as in the 1950s? Putting together a sock hop type thing is a great 50th birthday party idea sure to be filled with great music, swinging poodle skirts, and leather jackets galore.
Events and Activities
29. Try a Pedal Pub
Pedal pubs are all the rage for celebrations in towns lucky enough to have them, and they'd be unforgettable for a 50th birthday party idea. A pedal pub is essentially a small, mobile bar with roughly 15 seats that have pedals for the occupants to assist in traveling (if they feel like it. No worries if you'd rather just relax — there's an actual driver)! Chat and toast to the big 5-0 as you pedal along to whatever destinations delight you.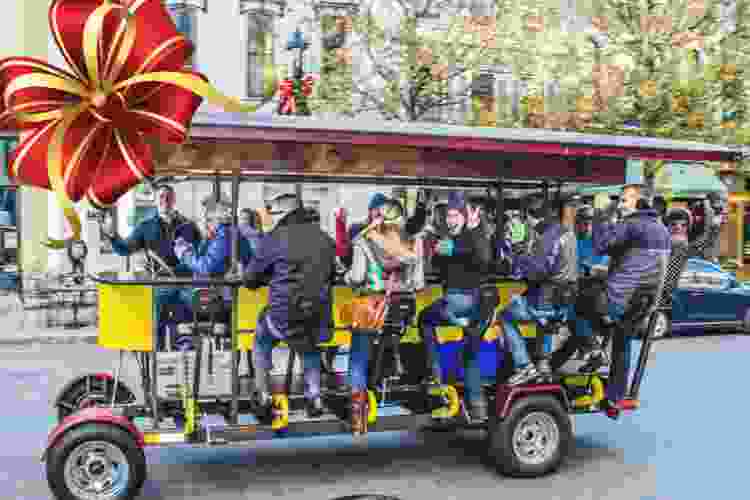 30. Get Out of an Escape Room
For the newly-minted 50-year-old who enjoys puzzles, an escape room is the perfect 50th birthday party idea. Team up with friends and loved ones to search for clues that solve the mystery of how to get out of a locked room. Best of all, escape rooms have themes for every type of personality under the sun.
31. Celebrate at a Music Festival
Music festivals come in all shapes and sizes and feature every genre of music under the sun. Find out what music festivals are scheduled on or near your big day for an amped-up 50th party.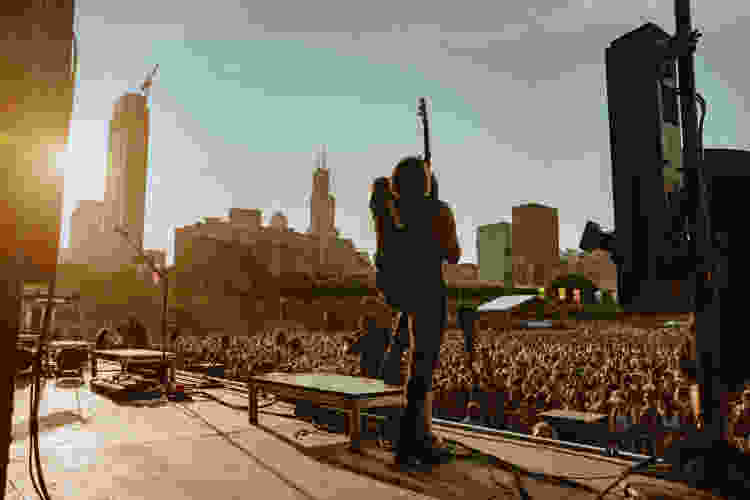 32. Hit a Karaoke Bar
Indulge late-night singing appetites and let your musical freak flags fly at a karaoke bar. Karaoke bars possess the special ability to make even the shyest wallflower break out of their shell — which is why karaoke night always makes for a great birthday party.
Join a Live Online Cooking Class Today

Your kitchen is now your own culinary classroom. Connect with chefs from around the world right from the comfort of home.

Book Now
33. Set Sail for a Booze Cruise
Ahoy, party people! Why limit 50th birthday party ideas to dry land? From happy hour party boats to sunset cruises to moonlight coasting, make a splash with birthday booze cruises equipped with full bars, light bites, live music, and popping dance floors to keep you afloat on your birthday.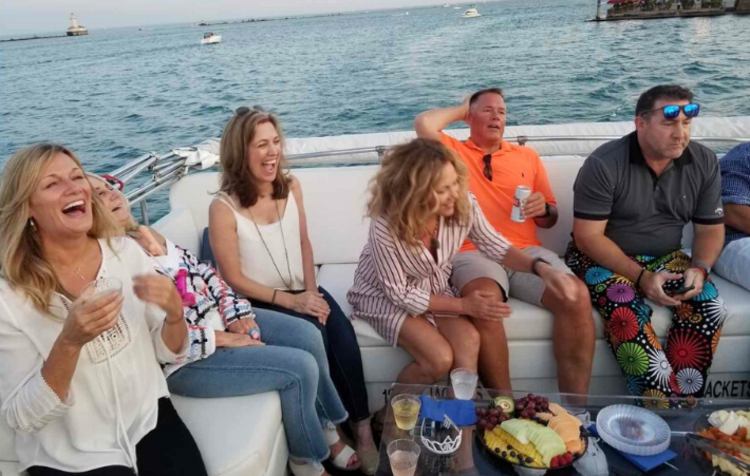 34. Check Something Off the Bucket List
What's on your bucket list? Skydiving? Learning how to scuba dive? No matter what still needs to be checked off your bucket list, there's no better time than the present. Pick one (or more!) items on the list and turn it into a 50th birthday party.
35. Check Out a Comedy Club
"I just really don't like to laugh much," said nobody, of any age, ever. Comedy clubs are often overlooked, but can make for memorable nights full of laughter. Consider checking out a local comedy club or show for your 50th birthday to help you laugh your way through turning another year older. Who knows? You may even end up being a part of the act on account of the special occasion!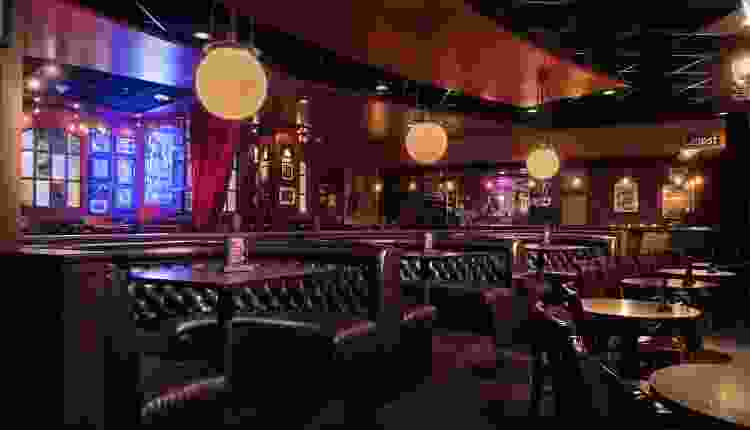 36. Enjoy Live Music and Dancing
Instead of going bar hopping or clubbing to get your kicks, check out live music venues in your city for a jazzy 50th birthday party. No matter where you end up or what genre of music you find, a night of live music never fails to leave you feeling energized, inspired, and ready to face 50 head-on.
Sports and the Outdoors
37. Ride in a Hot Air Balloon
No birthday party is complete without an abundance of balloons. But it's time to take it up a notch (okay, a lot of notches) and sail through the sky in a hot air balloon for a fun birthday idea that will take you to cloud nine.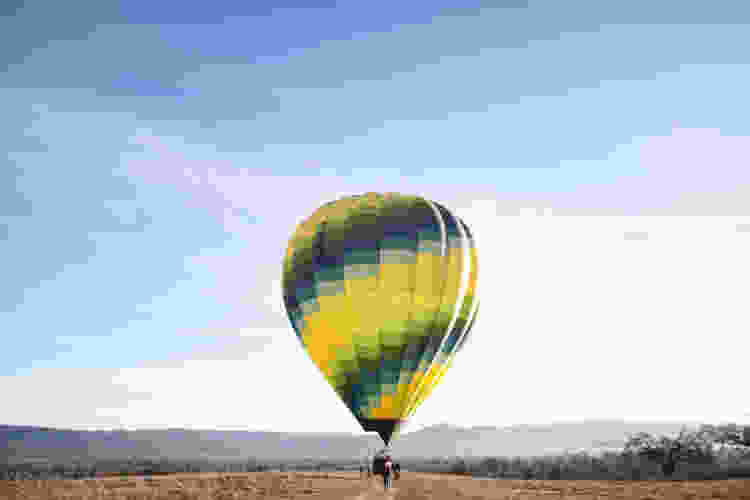 38. Get Groovy at Roller Disco
Roll on down to funkytown for a groovy 50th birthday party at the roller disco. Skate around the rink while the DJ spins your favorite disco and boogie tracks. Of course, 70s and 80s style costumes will not be optional.
39. See a Sporting Event
And kick it off with a 50th birthday tailgating party! It doesn't matter the sport, the teams playing, or even if it's a pro or amateur game, a sporting event has all the makings of a winning birthday party idea, no matter the age.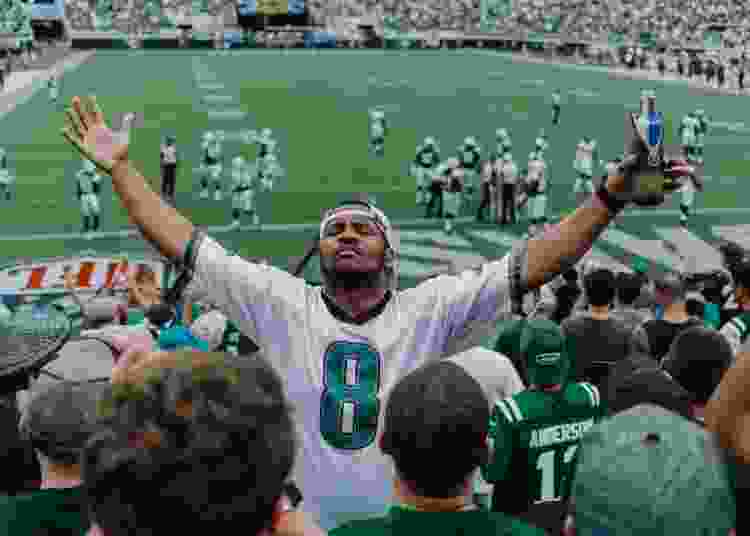 Book Your Virtual Wine Tasting
Bring the winery home with an unforgettable live virtual wine tasting. Your personal sommelier is standing by.
40. Play Lawn Games
Pick from corn hole, bocce ball, horseshoes, or whatever else strikes your fancy. There are a host of lawn games that have all the makings of a great birthday party. And no, you're never too old to play giant beer pong.
41. Float Down a Lazy River
Forgo waterslides and splash zones for relaxation, cocktails, and refined floating. Whether you opt for a luxury resort where you can park your inner tube at the swim-up bar or go all natural, a float down a lazy river is one of the best 50th birthday party ideas ever pooled together.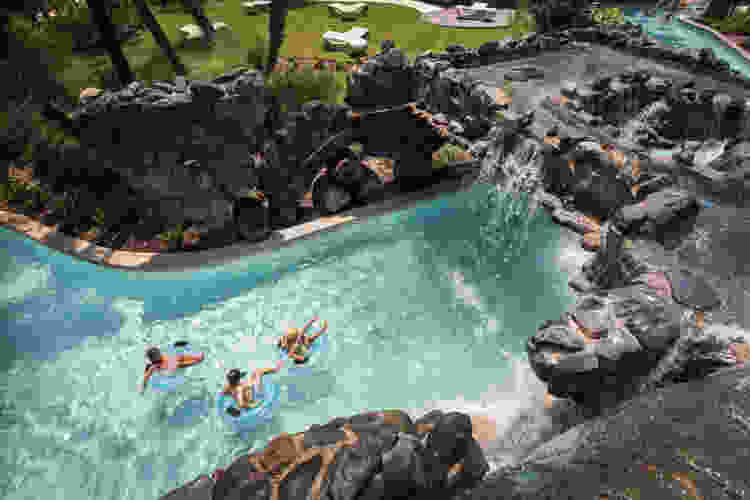 42. Go Glamping
The older you get, the harder it is to convince your friends that camping is a good idea, whether it's your 50th birthday party or not. Enter glamping, aka glamorous camping. Glamping is where stunning nature meets modern luxury. It's something your older and wiser cadre of friends can get behind.
43. Get Rowdy at a Rodeo
Even if it's your first rodeo, you'll be roped in by all the fun and excitement a rodeo has to offer, which is why it makes for a great 50th birthday party idea. Cowboy boots and hats not optional.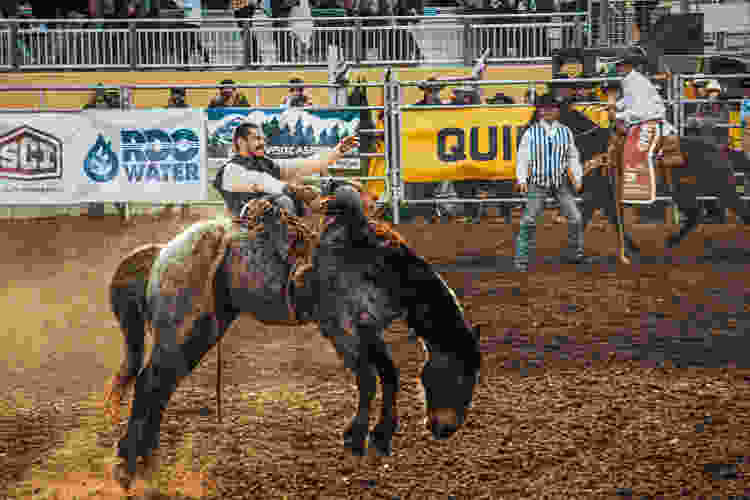 44. Build a Beach Bonfire
A beach bonfire has magical abilities to transform any evening into a memorable occasion. Add together s'mores fixings, someone who knows how to build (and tend) a fire, snuggly blankets, a full cooler, and family and friends for a fun and relaxed birthday.
45. Road Trip to a Weekend Getaway
Plan an entire weekend away for a fun 50th birthday party. You can road trip to a new destination or one of your old favorites. Grab your entourage, find a fun Airbnb to bunk at for the night, make a playlist full of classic road trip tunes, and hit the open road for a combination road trip and weekend getaway.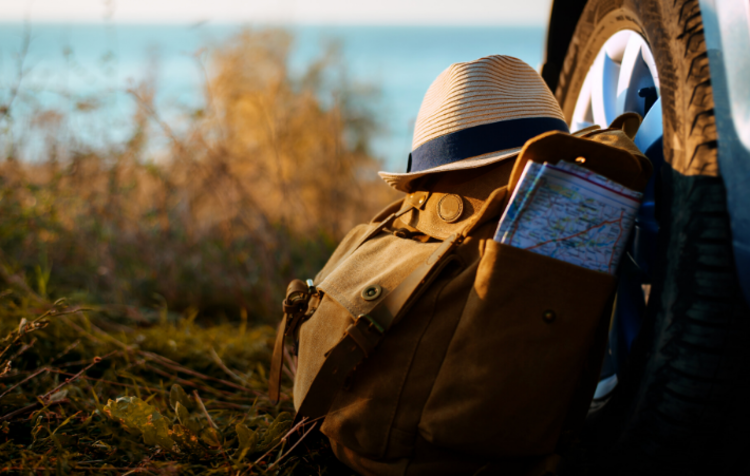 46. Score Big With a Scavenger Hunt
Some things just get better with age: fine wine, cheese, jeans, a 401(k) and… scavenger hunts! A scavenger hunt is a great 50th birthday party idea that provides hours of unbridled fun and excitement.
47. Go to the Horse Races or a Polo Match
Anywhere requiring big froofy hats and a mint julep in hand is an ideal setting for a posh 50th birthday party. See what races are coming up at the local racing track or find a polo club near you for a birthday filled with plenty of horsing around.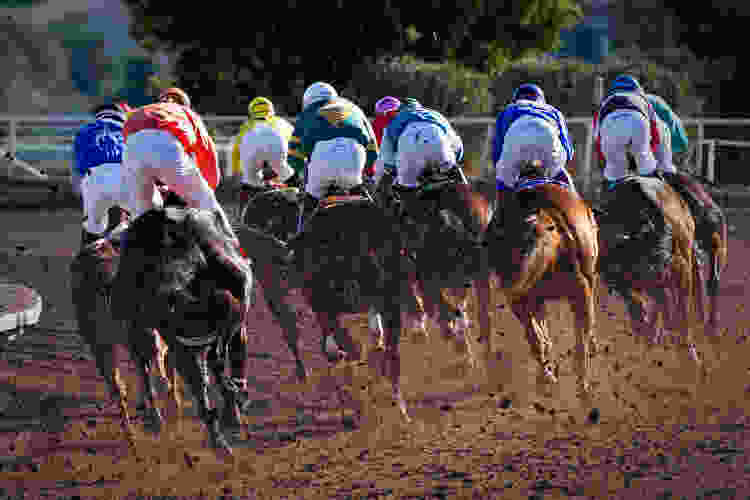 Health and Wellness
48. Head to a Yoga Retreat
For a simultaneously energizing and relaxing 50th birthday party idea, head to a yoga retreat with your omies. Some friends may think a yoga retreat might be a bit of a stretch, but whether you're looking for beaches or mountains, rustic or lux, the physical or the spiritual, there's a yoga retreat out there for you.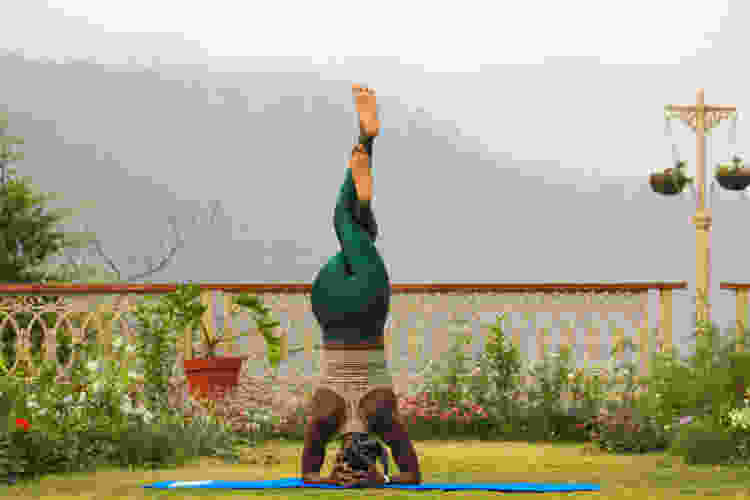 49. Register for a Fun Run
There's The Color Run, Warrior Dash, and tons of other mud runs and obstacle course races. Even underwear runs can easily be turned into the most fun 50th birthday party idea ever! These wild and crazy events get the body, mind, and spirit off to the races. Of course, there will be more celebration to continue after you cross the finish line.
50. Relax With a Spa Day
Book a day at the spa for one of the most relaxing and rejuvenating 50th birthday party ideas. Indulge in a mud bath, enjoy a hot stone massage, go all out with a spa smorgasbord, or try out a trendy new spa treatment. Forest bathing, anyone?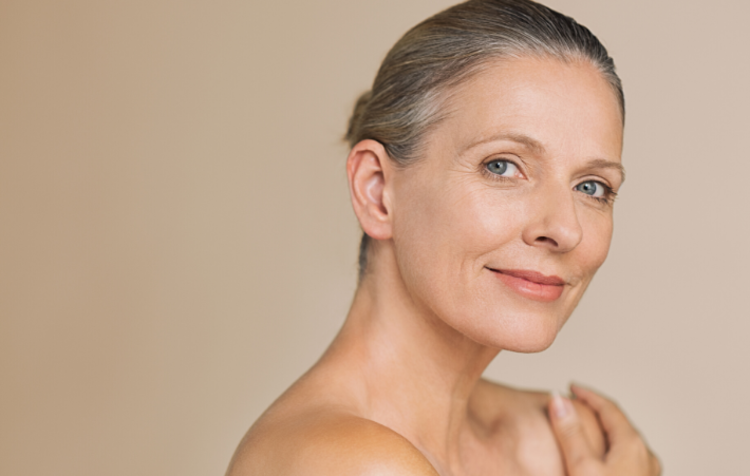 As you get ready to usher in the big 5-0, remember: This is a season of life worth celebrating.
Whether you like to rock out, party, relax or eat, there's a memorable 50th birthday party idea waiting for you. Go on and plan your best birthday bash yet. You've earned it!
Celebrating other milestones? Check out our guides for 30th birthday party ideas, 40th birthday party ideas, and virtual birthday party ideas!
FAQs
How do you celebrate a 50th birthday without a party?
Celebrating a birthday without a physical gathering may not be the norm, but it can still be fun and memorable. You and your loved ones can learn to make your favorite food in an online cooking class, catch a movie together with the Netflix Party browser extension, host a hilarious virtual game night with Jackbox.TV or just spend some quality face time over FaceTime. Technology offers more options than ever for long-distance hangouts — make the most of it!
What should I plan for a 50th birthday party?
Planning is key for any successful party! Give yourself plenty of time to think about your guest list, theme, food and drink options, and activities so the only thing left to do on the big day is enjoy your time.
What is the color for a 50th birthday?
Turning 50 is all about entering the "golden age," so go all-out in gold. Don't be afraid to add some sparkle to the occasion!
How do I decorate my house for a 50th birthday party?
Kick your party prep off with a color palette or theme (think old Hollywood, 1950s, or the luau or all-gold ideas mentioned here!), which will guide you in your decor decision-making. Then, pick out some streamers, balloons, confetti, plates and napkins, and more that fit the bill. You could even top off the scene with some fun, on-theme party favors — like paper leis for a luau or pig roast.

Join 200,000+ Culinary Enthusiasts
Exclusive deals, recipes, cookbooks, and our best tips for home cooks — free and straight to your inbox. PLUS: 500 Rewards Points.
What should you wear to a 50th birthday party?
You're the star of the show, so feel free to set the "dress code" to whatever makes you feel your best. Whether you're dressing up for a theme, donning gold from head to toe or simply keeping it comfortable and casual, you're sure to look great. Just be sure to tell your guests what to wear!