Fun 30th Birthday Party Ideas for Throwing the Best Party in 2023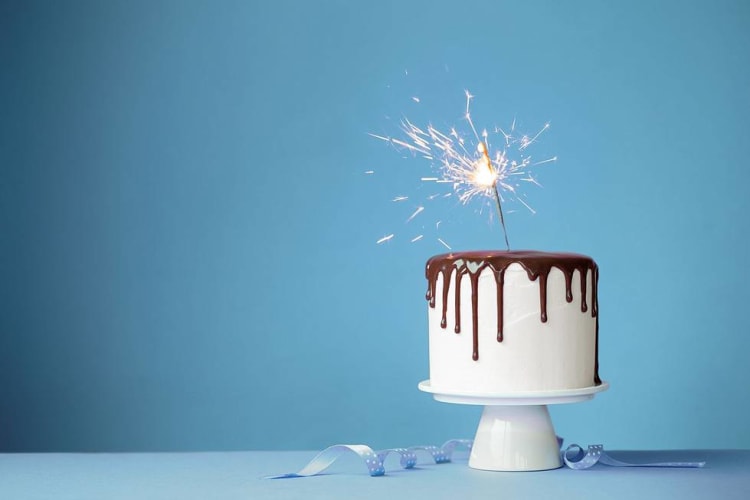 Hitting the big 3-0 isn't all that bad, especially when you get the chance to brainstorm some fun 30th birthday party ideas.
Thirty is a special milestone. You undoubtedly have a close friend group by your side, you've spent time discovering and exploring favorite hobbies, and you've shaken the uncertainties of your 20s to have a clearer picture of who you are as a person.
You've probably done the bar hopping and group dinner thing for the past 10 or so years now and it's time to mix things up. You deserve a truly extraordinary and exceptional 30th birthday party to kick off the new decade. You deserve a celebration worthy of 30 years of being you. You deserve to have some fun!
Here are 30 exceptional 30th birthday party ideas.
Jump to Section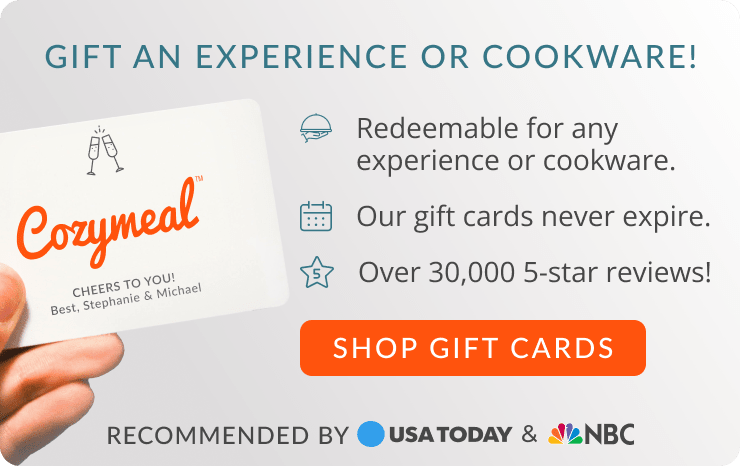 Culinary Classes
1. Cooking Classes
This 30th birthday party idea gets everyone together in a professional kitchen to learn expert culinary techniques from a local chef! Find a menu full of favorite dishes or try your hand at something brand new. There are cooking classes in Minneapolis, cooking classes in Pittsburgh, cooking classes in NYC and options in cities beyond and between. Browse the cooking classes near you today!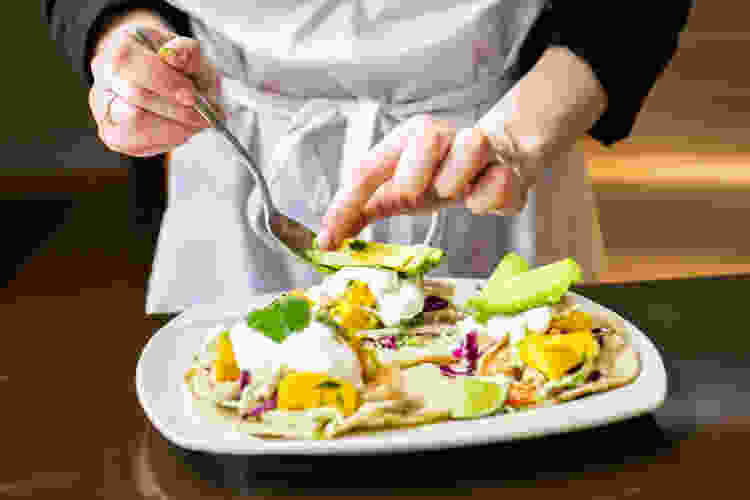 Book a World-Class Private Chef Now

Five-star fine dining from the comfort of home. Find your favorite private chef experience starting at $59/person.

Book Now
2. Online Mixology Classes
It's the last call for your 20s! For a refreshing departure from the typical 30th birthday party idea, skip the bar and head to your kitchen. Enjoy online mixology classes with your friends for a crowd-free night out.
3. Online Cooking Classes
No need to get together in person for an unforgettable 30th birthday party idea! Online cooking classes let you and your group tune in to a live, interactive cooking class hosted by a professional chef. You'll get to ask questions while you cook and learn culinary techniques from an expert, all without leaving home. The best part? All skill levels are welcome — there are even online cooking classes for beginners to help you learn to cook like a chef.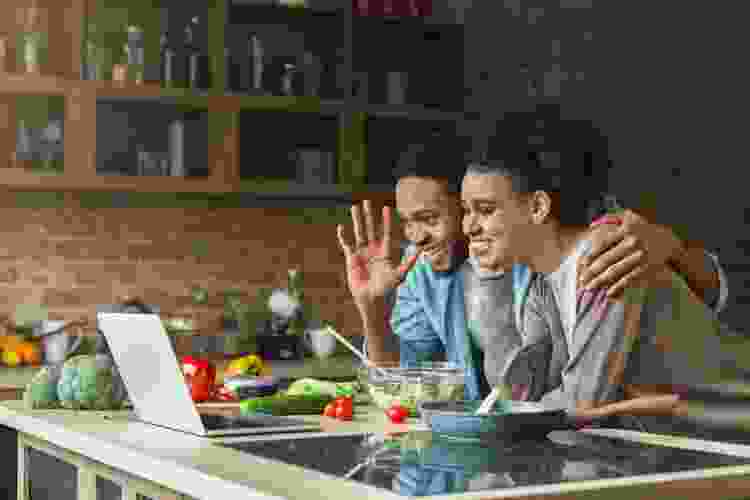 Food Tours and Tastings
4. Gourmet Private Chef Experience
Treat yourself to a Michelin-quality meal for an all-out indulgent 30th birthday party idea. No matter what you're craving, there's a signature experience for you. These multi-course menus feature high-quality dishes prepared by some of the best chefs in the country. There are private chefs in Denver, private chefs in Orlando, private chefs in Austin and beyond. Find a private chef near you today.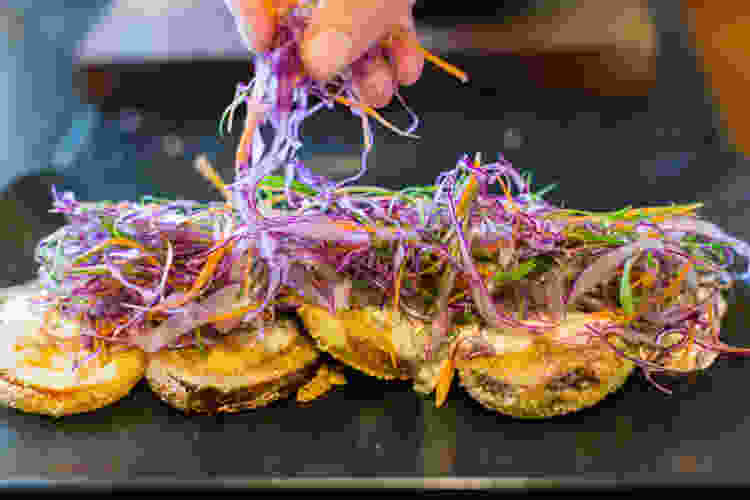 5. Virtual Wine Tasting
Take a virtual trip to the vineyards with an unforgettable virtual wine tasting experience. This unique 30th birthday idea lets your group join a live class where a skilled chef will teach them all about pairing different wines with homemade tapas, sushi, small bites and more. And from the comfort of home, there's no designated driver required! It's the perfect time for a virtual happy hour.
6. Food Tours
Stroll through local eateries and hidden gems that capture the essence of classic home cooking, gourmet dining and international wonders with your entourage. Indulge in the city's culinary landscape by going on a food tour led by the city's best guides. Food tours near you are a great 30th birthday party idea and cater to every flavor palate and personality.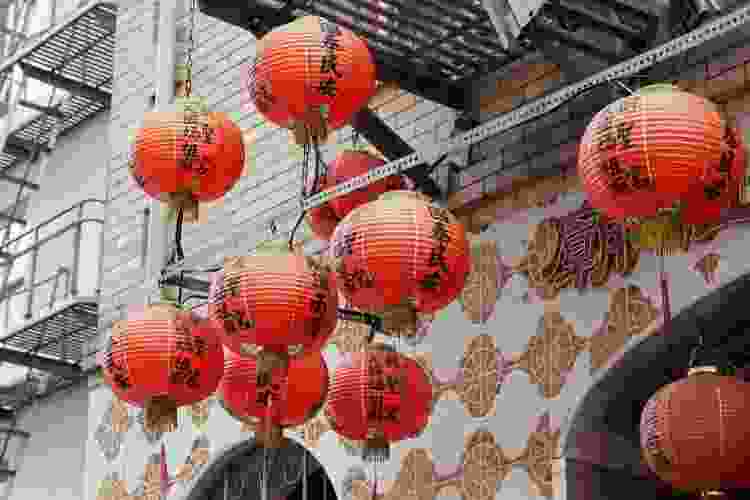 Book a Local Food Tour Now
Explore your city's best bites, esteemed eateries and hidden gems with a top-rated tour guide.
7. Whiskey Tasting
No doubt your tastes for fine spirits have refined over the years, and that's where a whiskey tasting can come in! For this fun 30th birthday party idea, you and your friends can gather to learn about whiskey, scotch and bourbon from industry-renowned experts.
8. Brewery Tour
A brewery tour is one of those 30th birthday party ideas that never gets old — partly because there are always new craft breweries and microbreweries popping up all over the place. Do a little research and check out what tours are available in your city or hire a designated driver, round up your friends and make your own itinerary!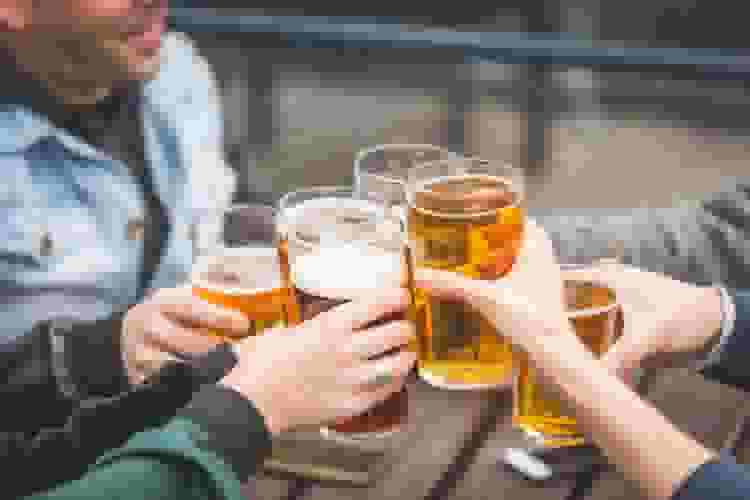 Adventure and the Outdoors
9. Fun Run
There's The Color Run and tons of other mud runs and obstacle course races and even underwear runs that can easily be turned into the most fun 30th birthday party idea ever. These wild n' crazy events get the body, mind and spirit off to the races. More celebration to continue after you cross the finish line, of course.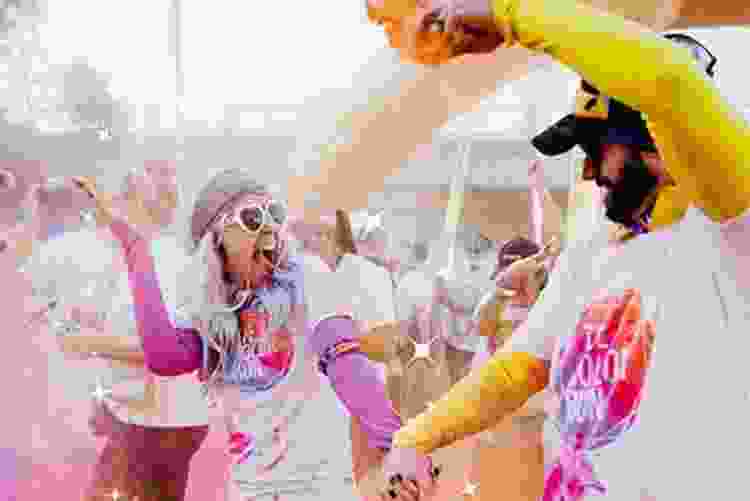 10. Scavenger Hunt
Some things just get better with age. Fine wine, cheese, jeans, a 401(k) and…scavenger hunts! A scavenger hunt is a great 30th birthday party idea that provides hours of unbridled fun and excitement. There's no cut-and-dry formula for planning a 30th birthday scavenger hunt, so feel free to get creative and think outside of the box.
11. Rock Climbing
Are you looking for a birthday party idea that really rocks? Rope your friends into going rock climbing for your 30th birthday! Check out some of the rock climbing gyms near you to see what group rates and party packages they offer and challenge yourself to ascend to new heights in this new decade of your life.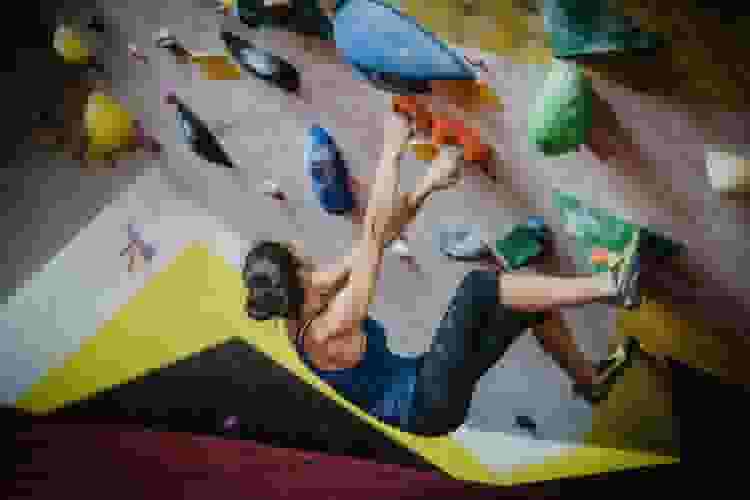 12. Zorbing
Zorbing is weird and awesome and makes for a fantastic birthday party idea! Crawl inside a giant inflatable ball and bounce and roll around in your zorb while playing games with your party. Zorbing brings out the kid in anyone and is sure to put a smile on your face and give you a new outlook on turning 30.
Book a Virtual Wine Tasting Now
Bring the winery home with an unforgettable live virtual wine tasting. Your personal sommelier is standing by.
13. Camping Trip
This is where thirty really gets dirty! Whether it's for one night or a long weekend, or whether it's more of a glamping situation or you decide to get down and dirty and truly rough it, heading out on a camping trip is a great 30th birthday party idea. Find somewhere close or explore a new area and add a little road trip to the fun!
14. Skydiving
If turning 30 makes you want to jump out of a plane, then go for it. With a parachute, of course. Skydiving is one of those 30th birthday party ideas that also belongs on a general life bucket list and falls squarely into the "do it while you're young" category as well. Fear of heights, conquered. Fear of aging, sorry — we can't help you there.
Events and Entertainment
15. Board Game Night
Get on board with board game night and host a winning 30th birthday party. In a world being taken over by screens, board games offer face-to-face fun and a rip-roaring good time. For a relaxed and stress-free 30th birthday party idea, invite your friends to bring their favorite board game and enjoy a night of laughs and friendly competition.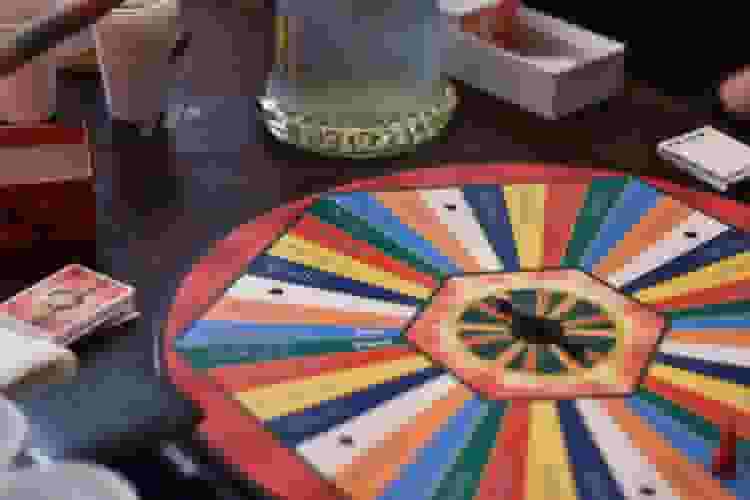 16. Murder Mystery Party
For a thrilling 30th birthday party idea, try a downloadable murder mystery party! There are plenty of apps to choose from. Guests will receive a detailed character description along with some background information on the party so they can arrive in character and start mingling and verbally sleuthing before a murder occurs! Dun dun dun…
17. Escape Room
Escape rooms have quickly caught fire as a trendy birthday activity. In case you aren't in the know, escape rooms are immersive role-playing games. Players are "locked" inside a room and tasked with solving the room's mystery within a set amount of time. Once they solve the mystery or reach the end of the time limit, they are "set free." Escape rooms also feature different themes to choose from for a unique 30th birthday party idea.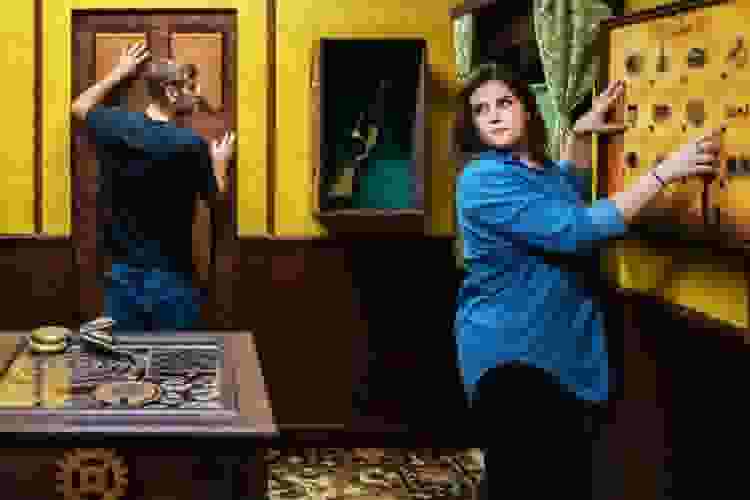 18. BYOB Art Classes
For a fun 30th birthday, celebrate your creativity! Invite your friends, sip your favorite beverage and enjoy step-by-step instruction with experienced and enthusiastic local artists. There are tons of options, from painting to pottery to jewelry making and more, and you'll leave with your very own one-of-a-kind creation.
Gourmet Cooking Classes Near You
Take your culinary skills to new levels with guidance from five-star chefs.
19. Live Music and Dancing
Instead of going bar hopping or clubbing to get your kicks and your dancing fix, check out live music venues in your city for a jazzy 30th birthday party idea. No matter where you end up or what genre of music you find, a night of live music never fails to leave you feeling energized, inspired and ready to face 30 head-on.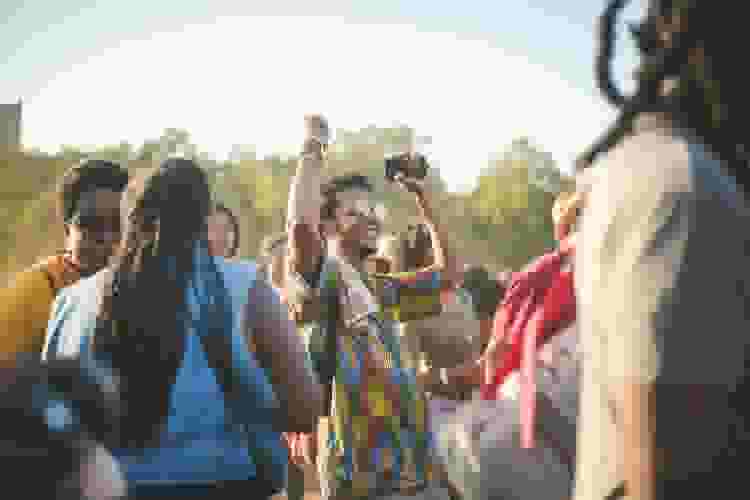 Birthday Party Ideas
20. Hit Up Your Favorite Brunch Spot
Brunch is always a good choice, and it's an even better 30th birthday party idea. Make a reservation at your favorite brunch place, or take a cooking class and learn how to make your own homemade eggs benedict, hash browns, French toast, omelets and more.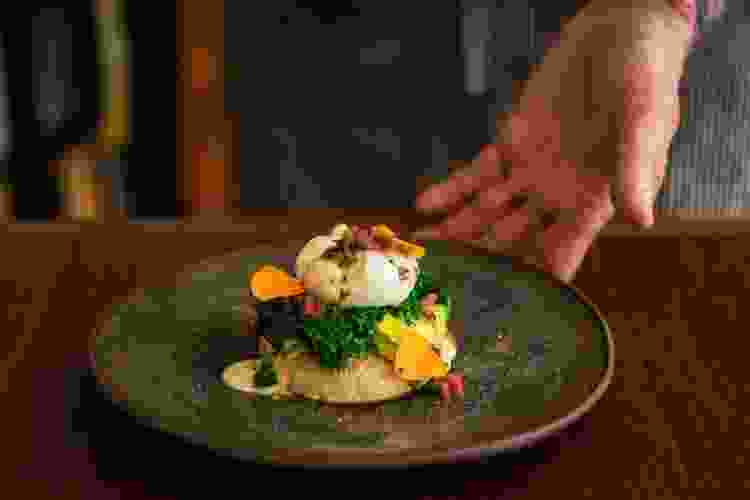 21. Dirty 30 Birthday Party
Go the classic themed route and throw a dirty 30 birthday party! "Dirty 30 birthday ideas" can be totally up to your interpretation. You can opt for the literal sense (dirt and worms cake, anyone?) or go more playfully risqué with costumes, music and decorations. The options are endless and only limited by your imagination.
22. Homemade Pizza Party
Nothing beats homemade pizza. And making pizza from scratch is easier than you think and even more fun when you turn it into a party! Take this fun 30th birthday party idea and turn it into a group project, where everyone customizes their own pie. You'll get to try new flavors and see who did it best!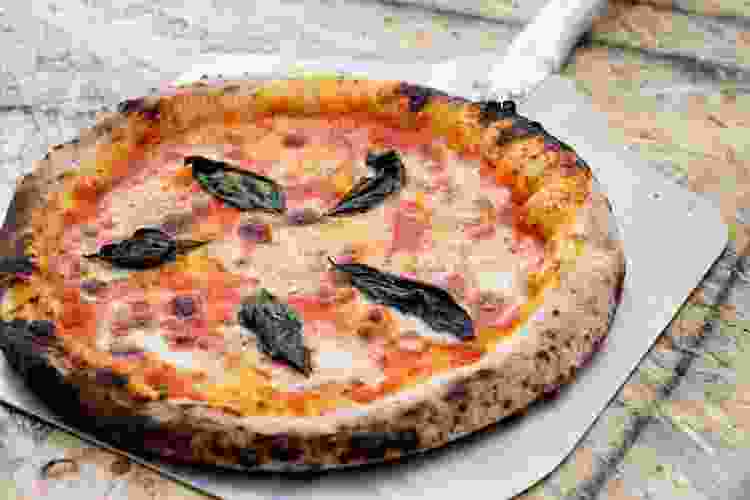 23. Backyard Grill and Chill
When the sun is shining, a backyard grill and chill barbecue is always a good 30th birthday party idea. Invite your best buds over for steaks, fire-roasted vegetables, barbecued ribs and more.
24. Throw a Mexican Fiesta
It doesn't matter what day of the week it is, Taco Tuesday is always a great 30th birthday party idea. Haul out the blender, hang the piñata and spread your taco fixings out on the table. No one will be leaving hungry!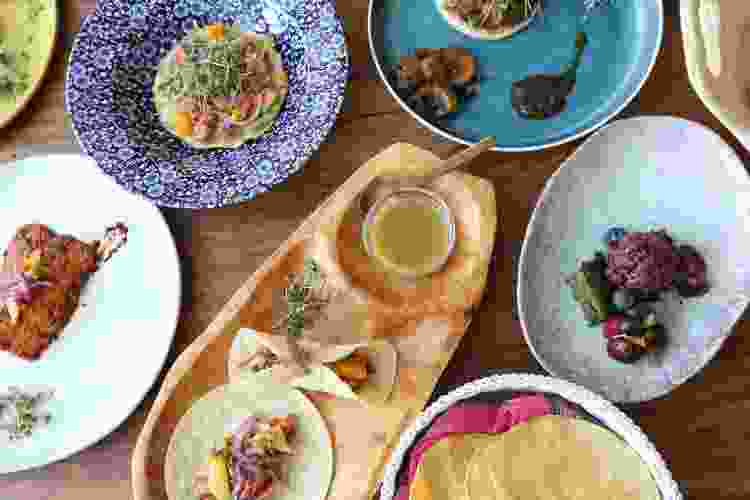 25. Pasta Making Party
This 30th birthday party idea may require a little effort in the kitchen, but you'll all get to reap the rewards of a homemade Italian feast when you're done! Gather with your friends and try your hand at making lasagna, ravioli, gnocchi or fettuccine from scratch. Then, come up with a flavorful sauce to top your creation, serve and enjoy as a group!
Join an Online Mixology Class
Craft cocktails. Palate-pleasing food pairings. Master mixologists. Skip the crowded bar scene and host your own virtual happy hour.
26. Host a Cookie Showdown
This 30th birthday party idea speaks to the young at heart! Challenge your friends and family to try their hand at their best cookie recipe. Everyone can then get together to compare cookies and swap recipes. You get to pick the winner!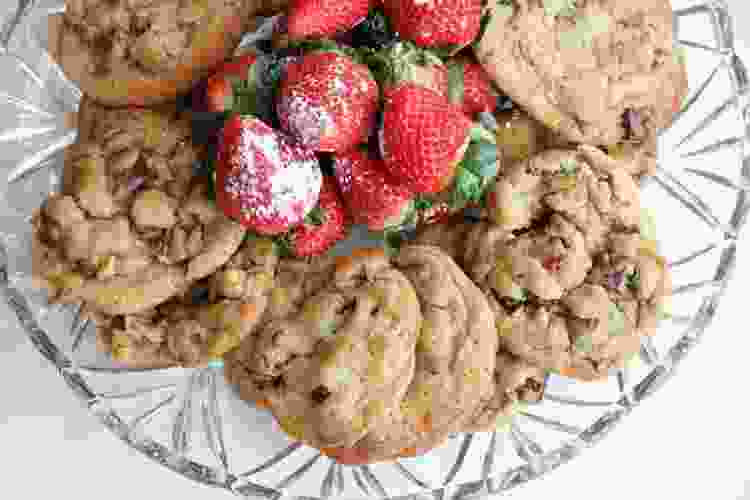 27. Hawaiian Luau Party
For a tropical and lei-d back 30th birthday party idea, have a luau! Go all-out with a pig roast or simply pour some tropical cocktails and relax with your friends.
28. Hand Roll Sushi Party
Whether you have a favorite sushi joint nearby or you learned your own rolling skills in a recent cooking class, a sushi rolling party promises to be a fun-filled 30th birthday. Try to recreate your favorite take-out rolls, or have a go at something creative like frushi.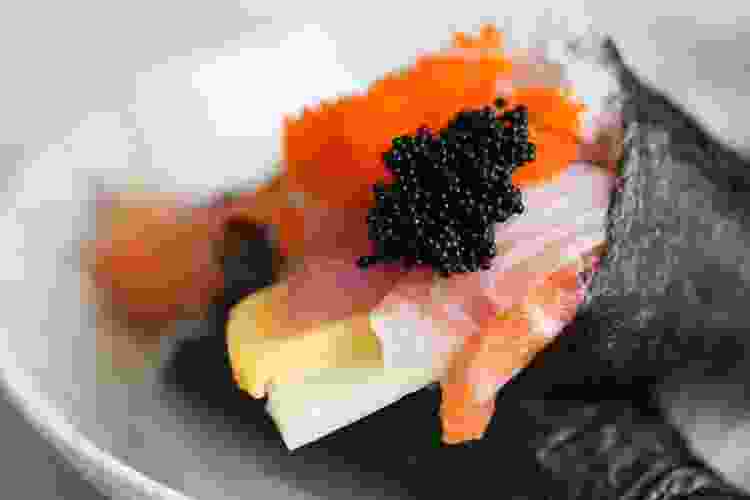 29. Cake Decorating Party
Treat yourself and delight in the process of crafting your very own cake for an incredibly tasty 30th birthday party idea. Invite a few friends to help you do the decorating, then dig in to your beautiful creation!
30. Tapas Tasting Party
Nibble your way around the world with a selection of incredible international appetizers for an exotic and appetizing 30th birthday party idea. You can't go wrong with small bites of olives, gambas al ajillo, croquetas, patatas bravas and more.

Join 200,000+ Culinary Enthusiasts
Exclusive deals, recipes, cookbooks, and our best tips for home cooks — free and straight to your inbox. PLUS: 500 Rewards Points.
Thirty may be just a number, but it's an important one. This is your "official" welcoming into adulthood, so it's important to make this birthday count! Treat yourself and all you've accomplished with one of these fun 30th birthday party ideas. They'll be fond memories as you reach 40, 50 and beyond!
For even more birthday celebration ideas, check out the experiences on Cozymeal.