23 Romantic Birthday Date Ideas for 2023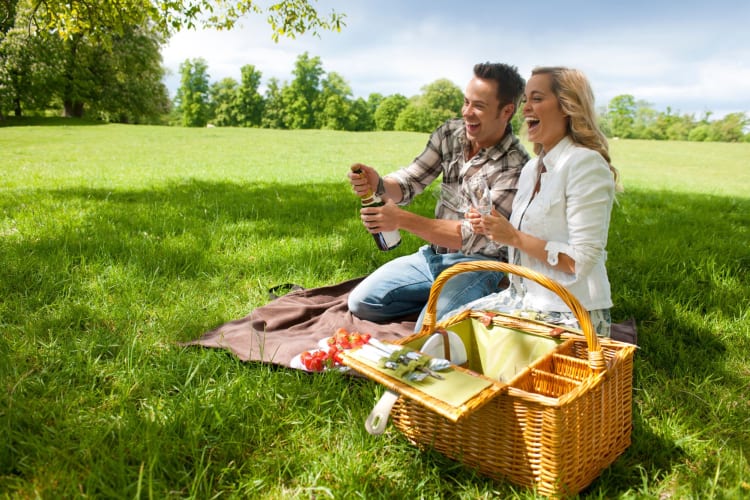 Our editorial team recommends the best products through independent research, selection and careful review. If you make a purchase through one of our affiliate links, we may earn a commission. Prices are subject to change.
With your loved one's birthday coming up, planning one of the most romantic birthday date ideas is a great way to show how much you care. Organizing a romantic date for someone special is a perfect way to spice up your relationship. In an interview with The Knot, author Dr. Jane Greer mentions that romantic dates create more space for intimacy and a deeper connection.
No matter how long you've been together, your partner will feel loved by enjoying quality time and creating unforgettable memories on their special birthday. So, what are the most romantic birthday date ideas? From luxurious virtual wine tastings to thrilling escape rooms, we've compiled a list of some of the best.
Jump to Section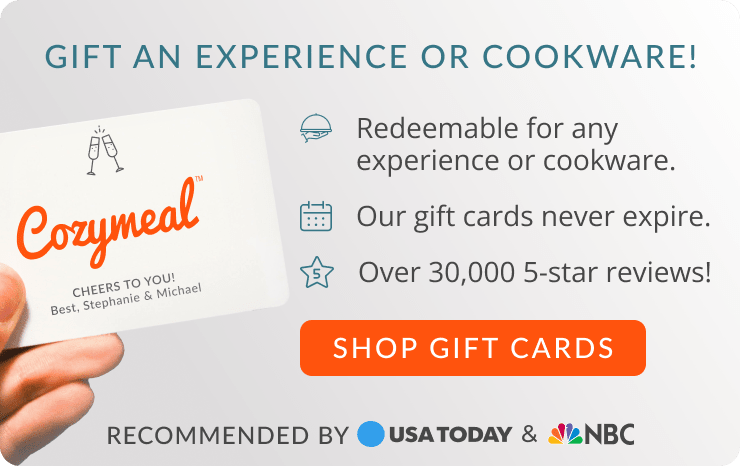 Birthday Date Ideas for Foodies
1. Cooking Classes
Learn a new recipe together with cooking classes in Chicago, cooking classes in Dallas and more. World-class chefs will guide you through exciting dishes to refresh your home cooking. Master the perfect sushi roll or prepare handmade pasta. Online cooking classes are a great option if you both prefer to stay in for the celebration. Wherever you're located, there are tons of exciting cooking classes near you.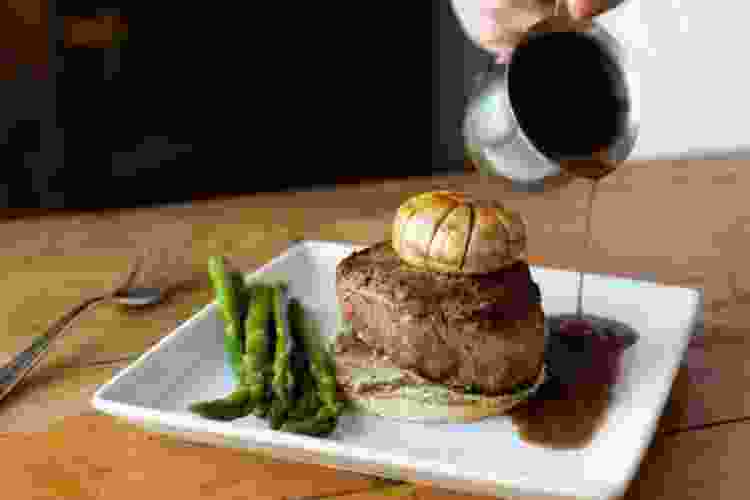 2. Private Chef Experiences
Treat your partner to a romantic birthday meal made by private chefs in San Diego, private chefs in Austin and more cities near you. Expert chefs will prepare a delicious meal in your home in an unforgettable event. Private chefs prepare a variety of cuisines and handle all of the shopping, cooking and even clean-up. Whether your partner enjoys meat or prefers a plant-based menu, enjoy an intimate dinner at home by finding one of the best private chefs near you.
Book a Gourmet Cooking Class Now

Kick-start your culinary confidence with help from a world-class chef. See what's cooking in your city today.

Book Now
3. Food Tours
Hit the town and discover exciting new cuisine in one of the best birthday date night ideas. Explore upcoming restaurants and bustling food truck lots. From food tours in NYC to food tours in Chicago, discover the best local spots around town. Whether you're traveling for their birthday celebration or staying close to home, find the best food tours near you.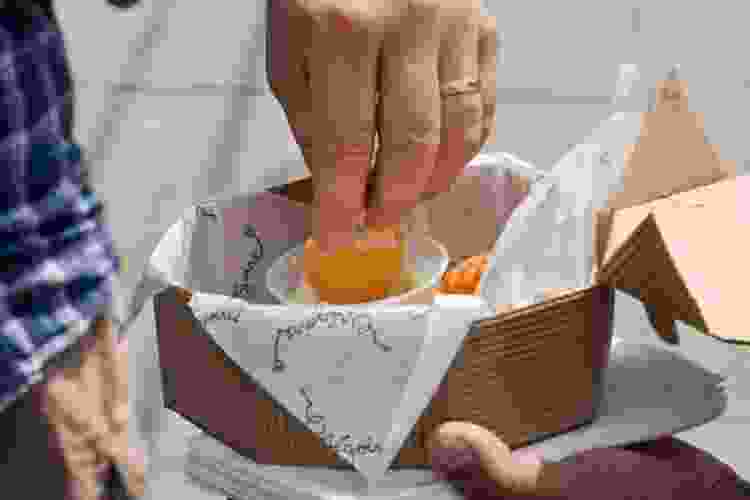 4. Relax With a Picnic in the Park
Pack a picnic basket and treat your loved one to a relaxing day in the park. Snuggle under some shade trees and share a bottle of wine. After your meal, throw a frisbee together or take a stroll in the park. After a busy week, getting out in nature is sometimes the greatest gift anyone needs. This low-key event is one of the most relaxing birthday date ideas.
5. Dine at a Meaningful Restaurant
Every couple has that one restaurant that holds a special place in their hearts. Whether it's the diner where you had your first date or it was your perfect proposal spot, this restaurant holds a lot of memories. Relive the event by booking a reservation for another memorable meal. If you live in the Northeast and can't decide on a spot, there are tons of wonderful options for an incredible birthday dinner in NYC.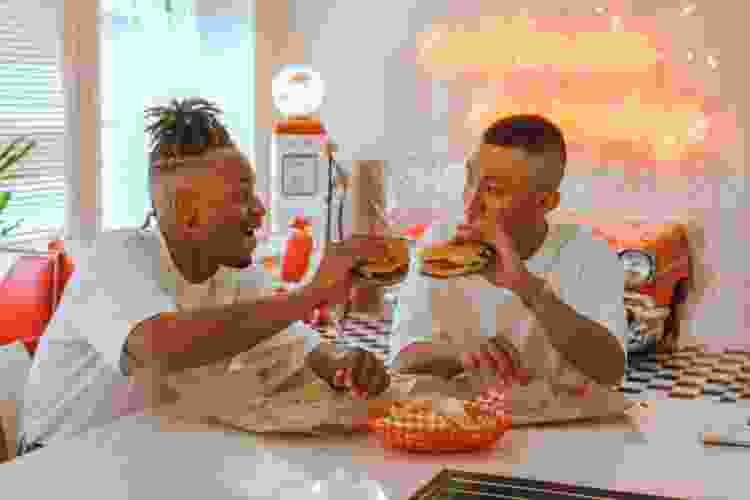 Book a World-Class Private Chef Now
Five-star fine dining from the comfort of home. Find your favorite private chef experience starting at $59/person.
Birthday Date Ideas for a Boyfriend
6. Go to a Sports Game
Put on your jerseys and head out to a game. If your partner is a big sports fan, this is one of the best birthday date ideas for your boyfriend. Score great seats for a fun baseball game or a thrilling soccer match. Indulge in hot dogs and beer as you root for the home team. Don't forget to capture some sweet selfies together to remember his big day.
7. Take a Day Trip in a Fancy Car
Renting a fancy sports car is a fun thing to do for your boyfriend's birthday. He'll love getting behind the wheel to take his dream car for a spin. Choose from an exotic Lamborghini or a high-tech Tesla. Enjoy a luxurious road trip close to home. He'll never forget this unique birthday gift idea.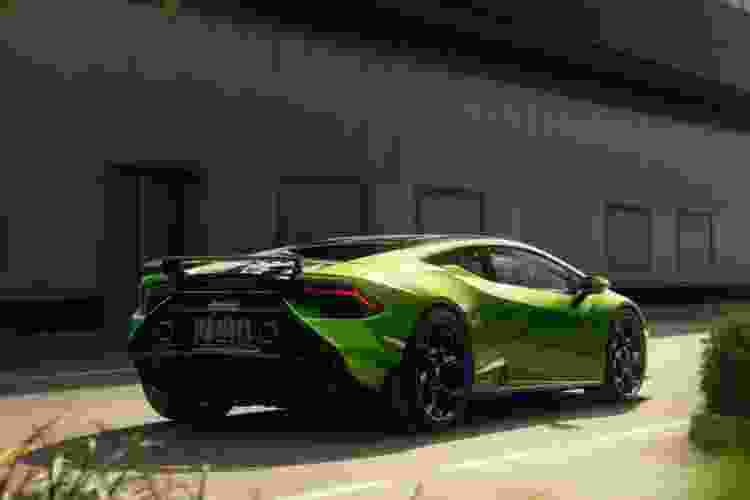 8. Discover an Escape Room
Beat the clock in a thrilling escape room experience. This fun birthday date idea will immerse him in an exciting adventure as he navigates themes like Chernobyl or Alice in Wonderland. Work together to solve puddles and decipher riddles to make your great escape. Enjoy a night on the town or book a thrilling virtual escape room if he'd prefer a night in.
9. Hang Out at TopGolf
Swing into TopGolf for one of the most fun birthday date ideas for your boyfriend. Enjoy a little friendly competition in an energetic game of golf. After your game, grab a beer and savor a delicious meal curated by an executive chef. If you want to make this date a little bigger, surprise him by booking a suite for a birthday party with his closest friends.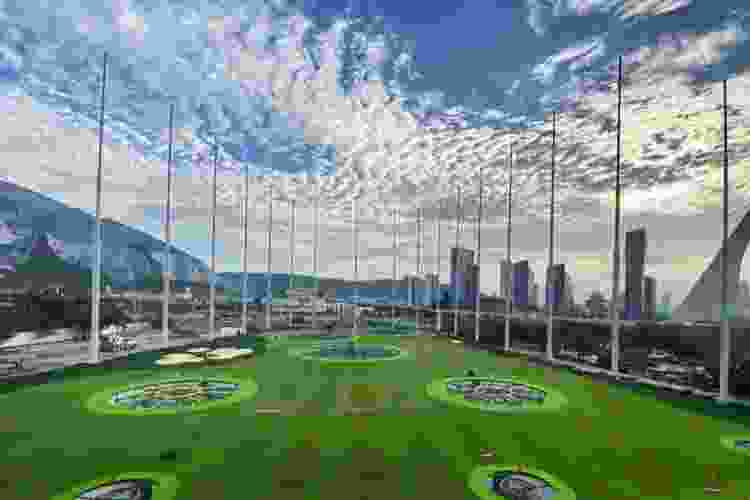 Birthday Date Ideas for Girlfriend
10. Go on a Shopping Spree
Treat her to a thrilling shopping spree at her favorite store. If you're not sure what to get her for her birthday, this is one of the best birthday date ideas for her. Spend quality time with your girlfriend as she indulges in a fun day of shopping. Add some extra creativity to this date by making this into a scavenger hunt. See if you can both hunt for specific colors or styles to make this date idea even more unique.
11. Experience Glamping
Explore nature together in a luxurious camping experience. Get off the beaten path and spend a romantic night under the stars — while still sleeping on a comfortable mattress. If she loves the outdoors, this is one of the most unique birthday gift ideas for your girlfriend. This noteworthy date is also one of the best anniversary date ideas.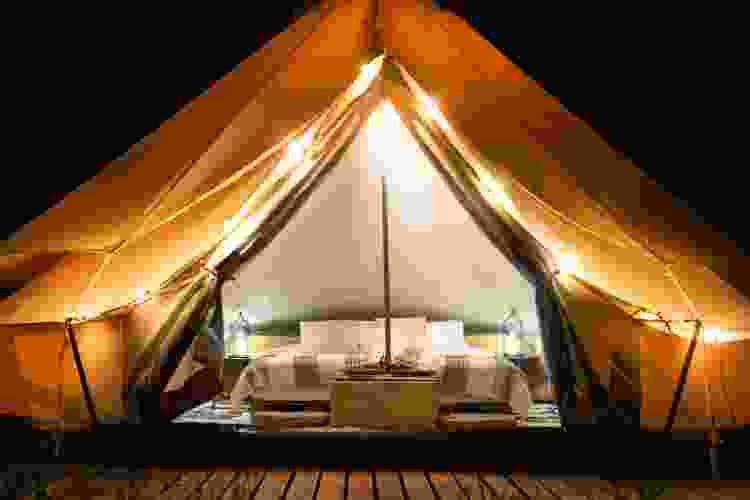 Book a Local Food Tour Now
Explore your city's best bites, esteemed eateries and hidden gems with a top-rated tour guide.
12. Relax With Paint and Sip
Sit back, relax and paint a masterpiece. Enjoy your favorite bottle of wine together while getting creative in this low-key setting. Whether you're both pros or beginners, a knowledgeable teacher will lead an engaging experience. Paint custom portraits of your pets or discover intricate details in floral paintings. Engage her inner artist with one of the best date ideas for her.
13. Enjoy Pedicures
Pamper your loved one with one of the best birthday date ideas for her. Relax with your girlfriend over a fun pedicure. Both genders can reap the benefits of this incredible self-care activity. Enjoy a luxurious foot bath and rejuvenating massage. You'll both feel like you're walking on air after enjoying one of the best birthday date ideas for your girlfriend.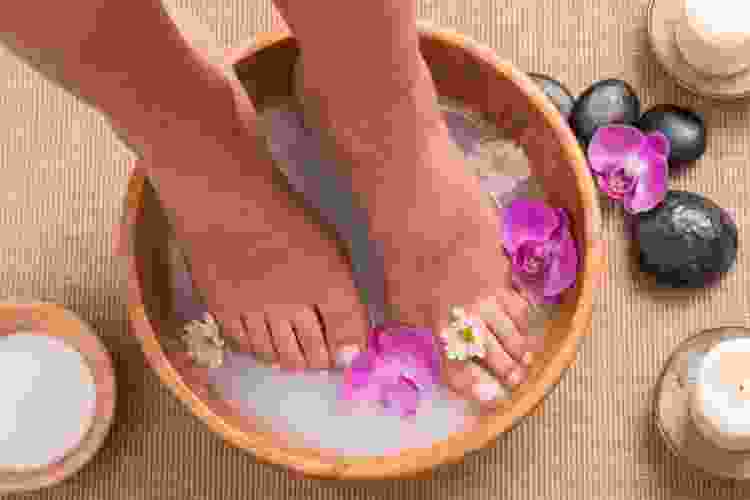 Stay-Home Birthday Date Ideas
14. Virtual Beverage Tastings
Enjoy a relaxing night at home for one of the most romantic date night ideas. Perfect your favorite drinks with online mixology classes. Expert mixologists will guide you through unique recipes to elevate your home bar. If you're both aspiring wine connoisseurs, sip and sample some of the best wines with virtual wine tastings. World-class sommeliers will help you learn how to detect subtle differences between wines and discover the best pairings for your favorite meals. Virtual classes also make a fantastic long-distance date idea on a birthday you're spending apart.
15. Relax With Movies and Takeout
Cuddle up on the couch with their favorite movies in one of the most romantic birthday date night ideas. Order Doordash from their favorite restaurant for a relaxing night at home. Put the phone on silent to give each other the gift of quality time. Sometimes staying the night in is the best way to celebrate a birthday after a busy week.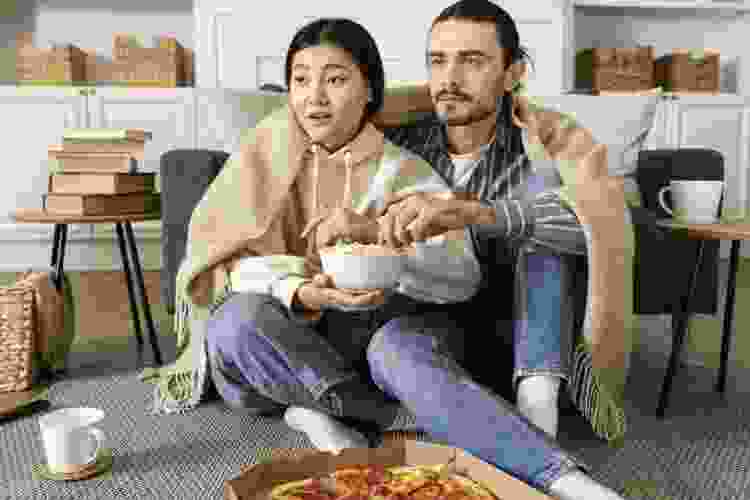 16. Create a Time Capsule
A time capsule is a perfect idea for someone who enjoys unique birthday gifts. Gather meaningful items around your home to create an eternal memory. Collect photos, gifts and worthy mementos to place inside a container. Reflect on your romantic history in this epic birthday date idea. From burying the capsule in the backyard to hiding it in the basement, make sure your container is accessible for some time in the future. Seal the capsule and set a date for when you'll re-open it to relive your memories.
Book Your Virtual Wine Tasting
Bring the winery home with an unforgettable live virtual wine tasting. Your personal sommelier is standing by.
17. Dream Up a Shared Bucket List
Share your hopes and dreams together with a unique birthday gift idea. Plan for the future and envision exciting vacations. The sky's the limit when it comes to your future together. Set deadlines and brainstorm unique adventures. As one of the most creative stay-home date ideas, you'll both be excited for the adventures to come.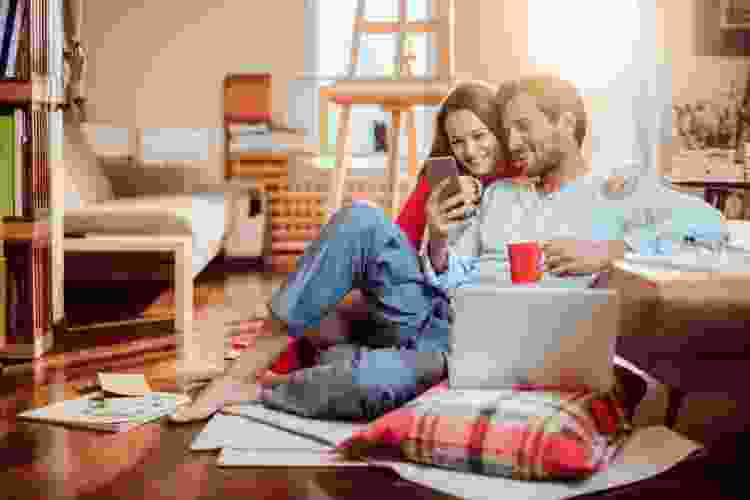 Unique Birthday Date Ideas
18. Explore an Amusement Park
Get a burst of adrenaline at a local amusement park. If your partner is a thrill seeker, this is one of the best date ideas for them. From fast-paced go-karts to exciting roller coasters, this date is nothing short of an adventure. Indulge in nostalgic carnival food to satisfy your appetite along the way. Make the date even bigger by inviting your friends along for one of the best double date ideas.
19. Go Indoor Skydiving
Experience one of the most unique birthday date ideas with indoor skydiving. Fly around in an exciting wind tunnel. Whether you've skydived before or this is your first time flying, knowledgeable instructors will make sure you both feel safe and comfortable. This is one birthday date idea that your significant other will never forget!
20. Enjoy a Couple's Massage
Relax and unwind with a rejuvenating couple's massage. Personalize each massage for the ultimate pamper session. Feel all the stress and tension leave your body with one of the most romantic birthday date ideas. Your significant other will love the opportunity to slow down and enjoy a relaxing birthday treat.
21. Go for a Hike
Does your significant other enjoy the great outdoors? Get outside and explore in one of the most fun birthday date ideas. Enjoy great conversation in this low-key environment. Plan a destination to a beautiful waterfall or scenic overlook of your city. Keep your loved one comfortable by bringing along plenty of water and their favorite snacks.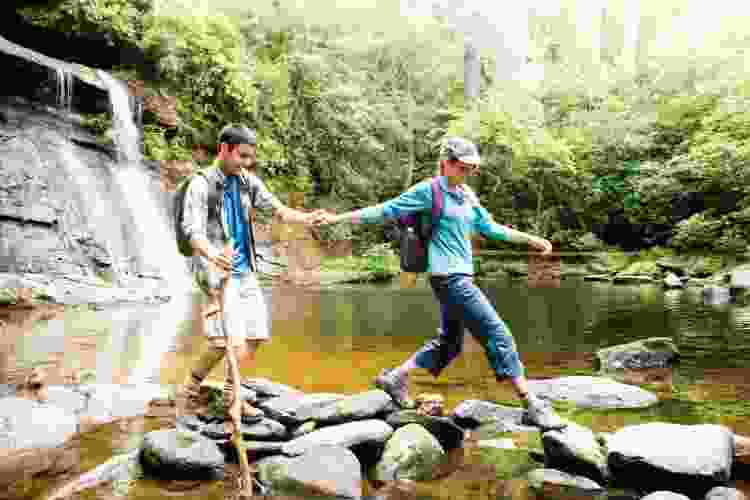 22. Explore a Helicopter Ride
Book a private helicopter ride for a unique birthday date idea. Enjoy jaw-dropping views from an aerial perspective. Observe a bird's-eye view of your city or explore unique landscapes close to home. Enjoying this luxurious ride is a fun thing to do for your loved one's birthday. This private birthday date idea will be remembered for years to come.
23. Attend a Concert
Sway to the music with one of the best birthday date ideas ever. If you're both music lovers, going to a concert is one of the most fun things for couples to do. Enjoy the energetic atmosphere and positive vibe. Whether their favorite musician is in town or you're discovering a new band, this date idea will make for an unforgettable birthday.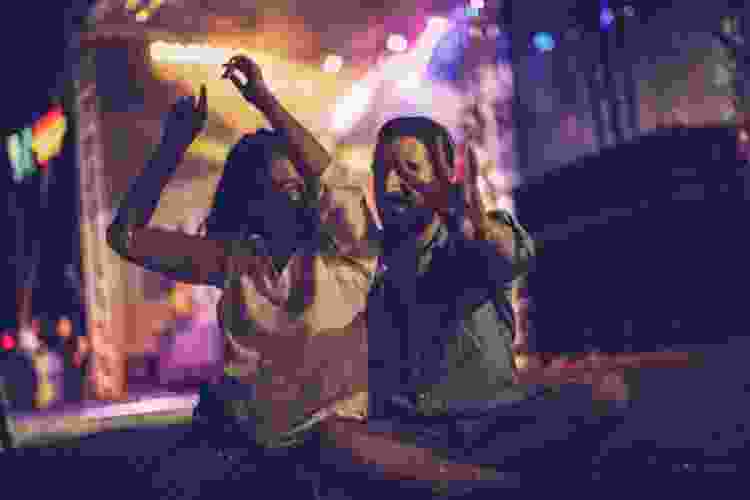 Join 200,000+ Culinary Enthusiasts
Exclusive deals, recipes, cookbooks, and our best tips for home cooks — free and straight to your inbox. PLUS: 500 Rewards Points.
From relaxing couple's massages to glamorous shopping sprees, planning a romantic birthday date is a great way to show extra love to your partner. Creating a memorable date is just as important as picking out unique birthday gifts. Celebrating them in a special way will deepen your bond and keep your relationship strong.
For even more fun birthday date ideas, check out other experiences happening on Cozymeal.