29 Heartwarming Anniversary Date Ideas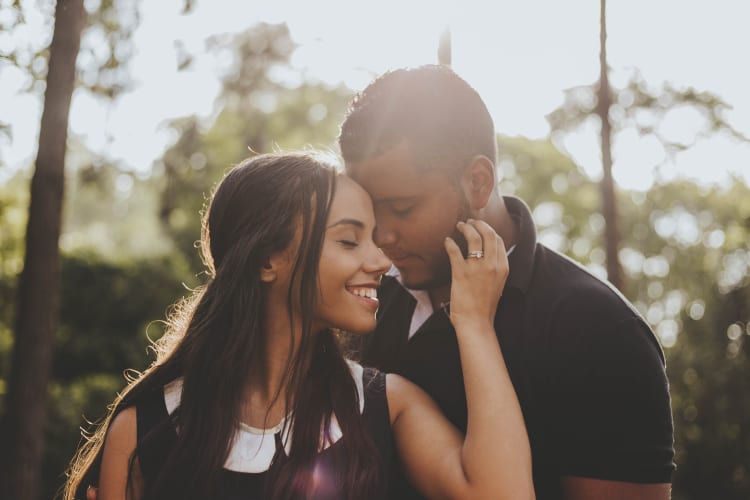 Coming up with some clever anniversary date ideas should not be a stressful time. Instead, you should look forward to spending your special day with the one you love by having fun doing something that you will both enjoy. There are plenty of options to choose from, whether it is a new experience or something fond and familiar.
There is no one correct way to have an anniversary date night. Need some inspiration? Here are 29 refreshing and heartwarming anniversary date ideas that can make your anniversary stand out for years to come.
Jump to Section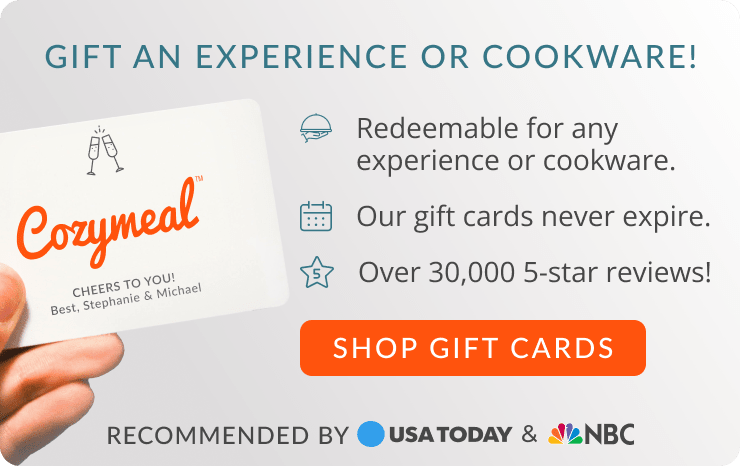 Foodie Anniversary Date Ideas
1. A Date Night Cooking Class
Indulging in scrumptious cuisine is a fantastic way to connect on a deeper level with someone you love, especially when you both take the time to create the meal from scratch.
Chef-led cooking classes are great anniversary date ideas. You and your significant other can select a cuisine that either you both adore or have never sampled before. Learn valuable tips and techniques in the kitchen so that you can prepare the perfect meal for anniversaries in the future. Check out cooking classes in Boston, cooking classes in Denver or other cooking classes near you.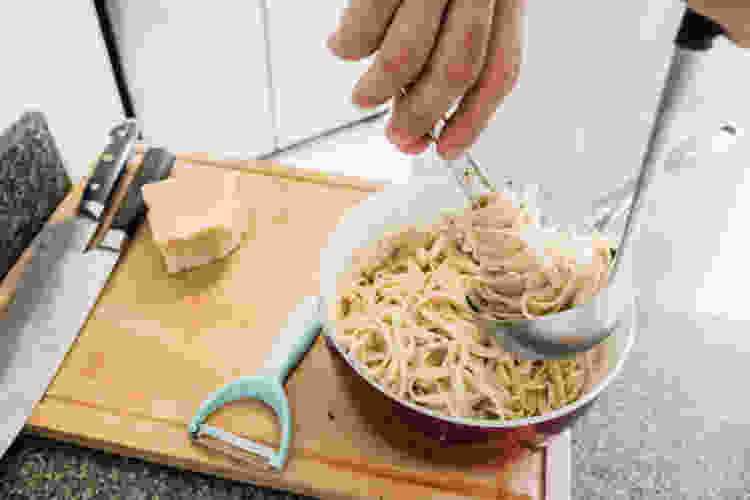 2. Online Cooking and Mixology Classes
If you love the idea of integrating food into your anniversary date ideas but want to hang back at home, there's good news: You can learn expert culinary and mixology tips right from your own kitchen.
Online cooking classes let you tune in to live, interactive virtual classes led by professional chefs from all over the world. Ready to pair your gourmet creation with an award-worthy cocktail? Online mixology classes taught by talented bartenders and mixologists will have you stirring, shaking and pouring like a pro.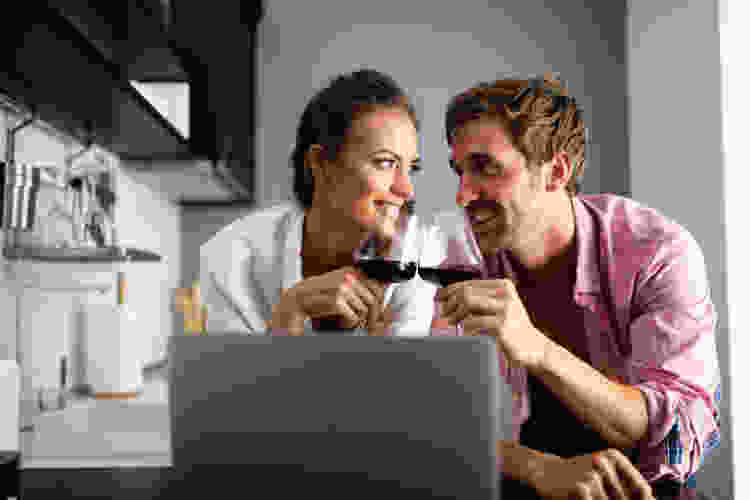 Book a World-Class Private Chef Now

Five-star fine dining from the comfort of home. Find your favorite private chef experience starting at $59/person.

Book Now
3. An Intimate Private Chef Experience
Take the chaos out of cooking an anniversary dinner and avoid busy restaurants with a gourmet private chef experience. Private chefs come straight to you with all of the equipment and ingredients necessary to prepare a five-star meal. Simply choose your favorite menu (or surprise your sweetheart with the best foodie gift card for any taste or inclination and let them pick their favorite), book and your chef will handle the rest — even the post-meal clean-up.
There are private chefs in San Francisco and beyond. For one of the most unforgettable anniversary date ideas, find a private chef near you today.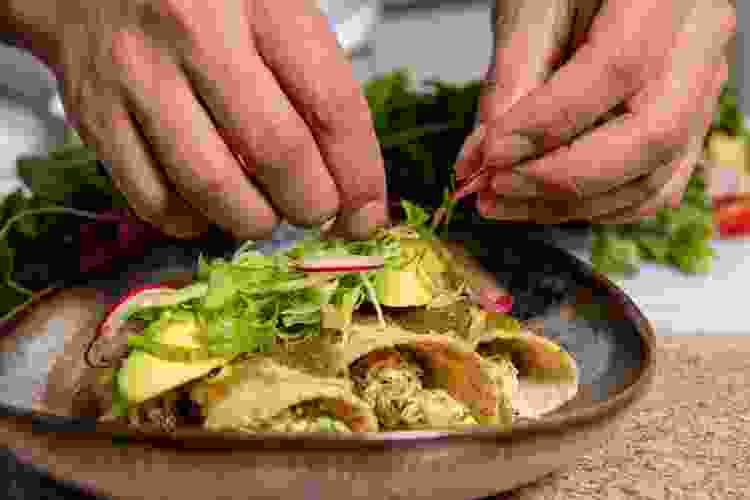 4. Explore the City on a Local Food Tour
If your idea of a fun anniversary date idea is exploring your city uncovering hidden gems and the best local bites, a walking food tour is for you. Follow a tour guide through restaurants, markets, shops and local landmarks for a leisurely experience gift that will fill you both with inspiration and appreciation of the culinary arts.
You'll find walking food tours in San Francisco and other locations. Find a food tour near you today.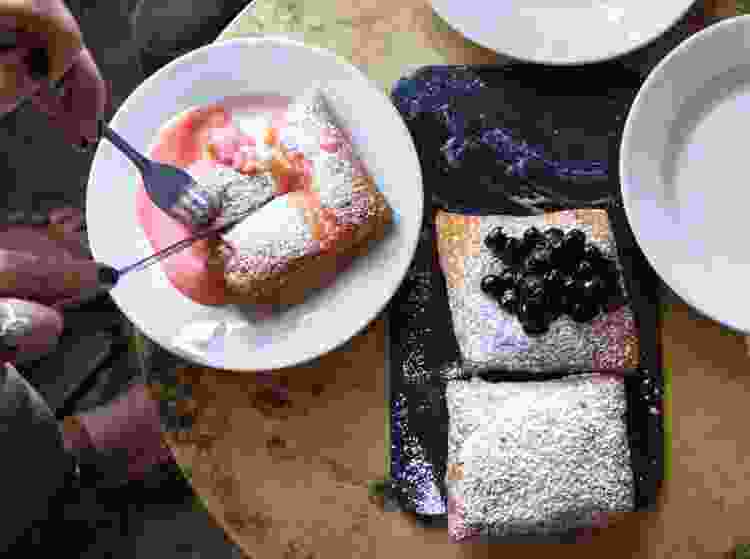 Book a Local Food Tour Now
Explore your city's best bites, esteemed eateries and hidden gems with a top-rated tour guide.
5. A Private Virtual Wine Tasting at Home
Sometimes, simple anniversary date ideas are the best! Bring the concept of a sophisticated tasting event into your own kitchen with virtual wine tastings. Get dressed in your comfiest clothes and join a live, fully-interactive wine tasting class led by five-star chefs and sommeliers. While you sip and sample different varieties, your host will also teach you how to pair your wine with a spread of appetizers, charcuterie, tapas and any other accompaniments you both love.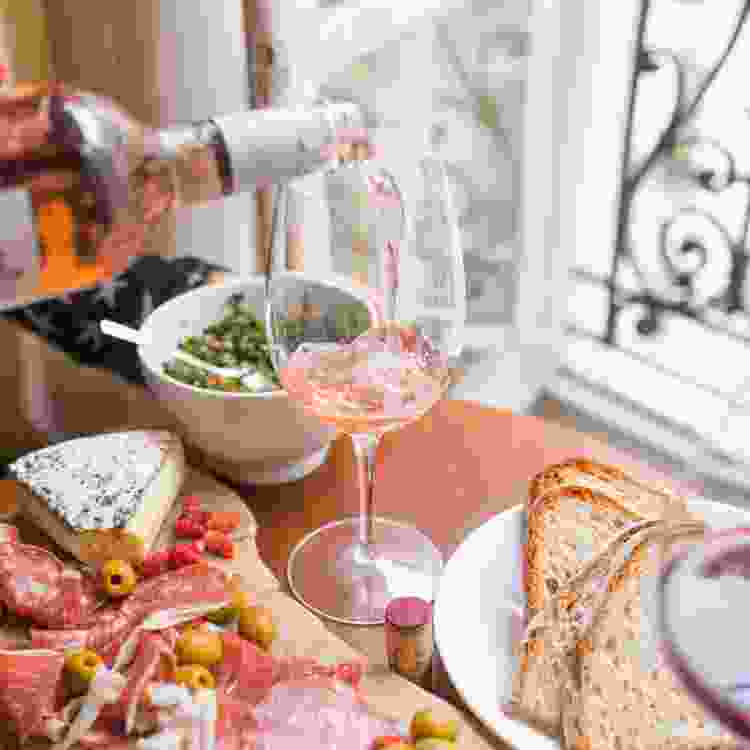 6. Explore Flavors Abroad With an International Food Tour
Some anniversaries deserve an extra special event to do them justice, and for the foodie couple who prefer their international cuisine as authentic as possible, few anniversary date ideas are as sublime as a food-focused excursion abroad.
An international food tour allows the two of you to put decision-making, navigation and translation in the hands of an expert local guide so you can focus on what matters most: watching each other experience the sights, sounds, aromas and flavors of cuisine in its homeland.
With food tours in Paris, savor the taste of iconic neighborhoods such as Le Marais, Les Halles and Montmartre. A food tour in Hanoi could bring you right into the wet markets and street food scene of Vietnam's vibrant capital, while food tours in Bangkok are an equal delight to the senses as you explore bustling floating markets and local culinary haunts.
7. Take a Brewery Tour
If you and your partner are craft beer and spirit enthusiasts, the perfect anniversary date idea for you is a brewery tour! Visit your favorite brewery or one that you have been wanting to sample together for some time. Look at local brew events for an extra special outing.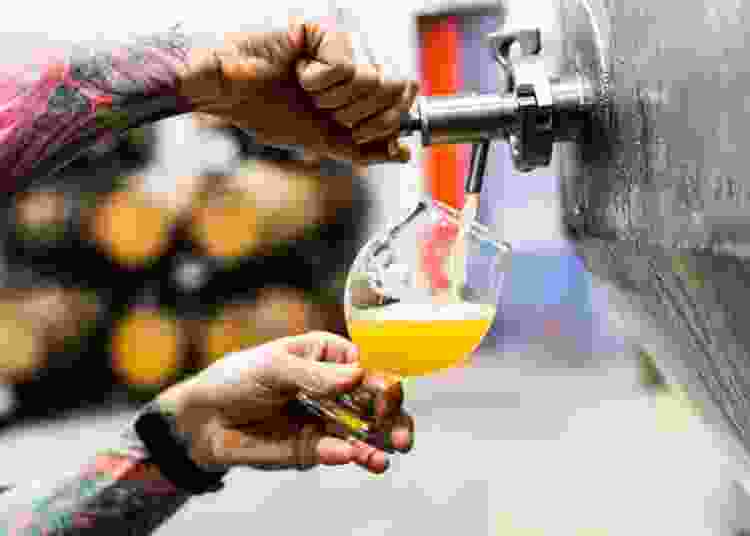 8. Dine at a Restaurant You Have Always Wanted to Try
Anniversaries are the time to go above and beyond, so think about the culinary hotspots or warm and cozy restaurants you and your significant other have always dreamed about going to. It's time to finally book a reservation for a romantic anniversary date idea.
If the eatery is a little pricier than your typical date night outings, put a little back from your coffee or take-out fund for a few weeks and make the evening happen. Your palates will be thrilled with a little luxury.
9. Cook a Dish Together That You've Always Wanted to Try
Similar to the restaurant option is to get together in the kitchen and use your power-couple teamwork skills to prepare a food you've always wanted to try. Whether it's Korean tofu soup, a hands-on look at how to make gravy from scratch or this fun Italian gnocci, the possibilities are endless.
10. Book a Dinner Cruise
For a dreamy, classy anniversary, why not spend your special night out on the water enjoying fine food? Dinner cruises, such as those on Hornblower, come in a variety of formats so that no matter how you want the evening to play out, you'll have a memorable night for you and your significant other.
Indulge in a gourmet feast, dine under the lights of a fireworks show, take in the sights of your city's architecture or simply breathe easy and dance the night away under the stars.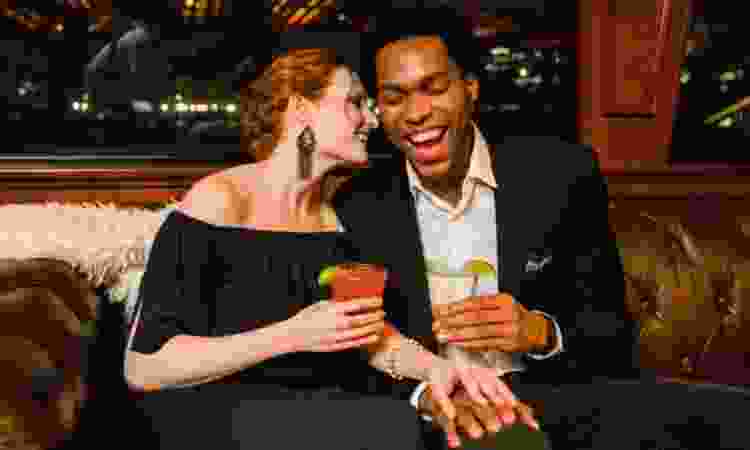 11. Dine in the Dark
Dark dining, or blind dining, is both a culinary and human experience unlike any other. The idea is simple: You dine blindfolded. The effect on your senses — both gastronomic and otherwise — is far less simple. Without sight to inform the dining experience, the tastebuds work overtime, becoming extra curious and sensitive, leading you through a culinary journey far deeper than any guided by the eyes. Opening yourselves up to such a sensory experience together, not to mention a moment of vulnerability, is the perfect anniversary date idea.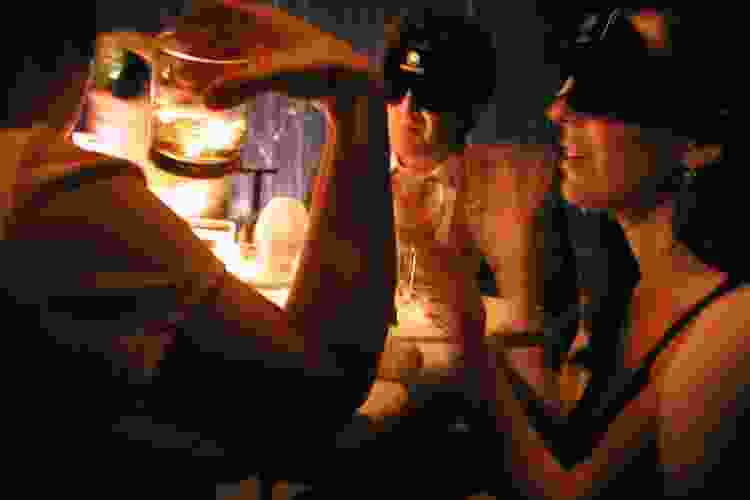 Relaxing Anniversary Date Ideas
12. Enjoy a Bed and Breakfast Stay
Take a moment to get away and relax for an anniversary date idea to remember in a quaint bed and breakfast. Not every celebration needs high energy and a go-go-go attitude! Catch up on sleep, chat the day away and curl up with a hot cup of tea or a nightcap to cheers the day.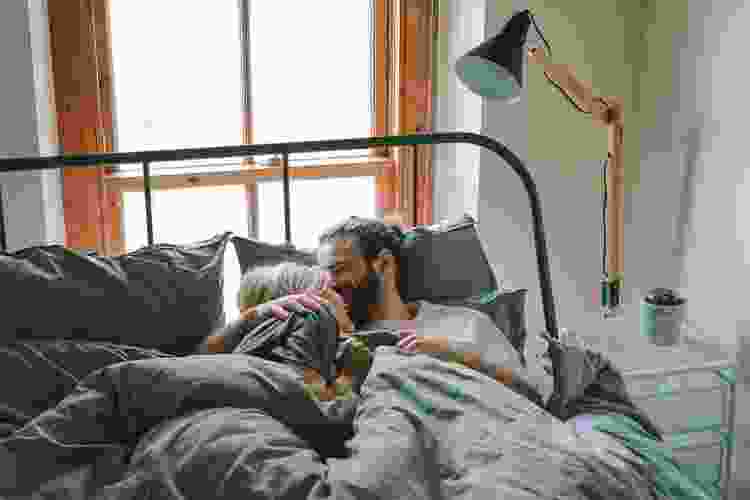 13. A Day at the Spa
Classic spa appointments are still popular anniversary date ideas for a reason. Unwind with massages, facials, sauna sessions and so many more treatments depending on how you both want to be pampered. Keep it simple with one service or go the extra mile with a full day of relaxation.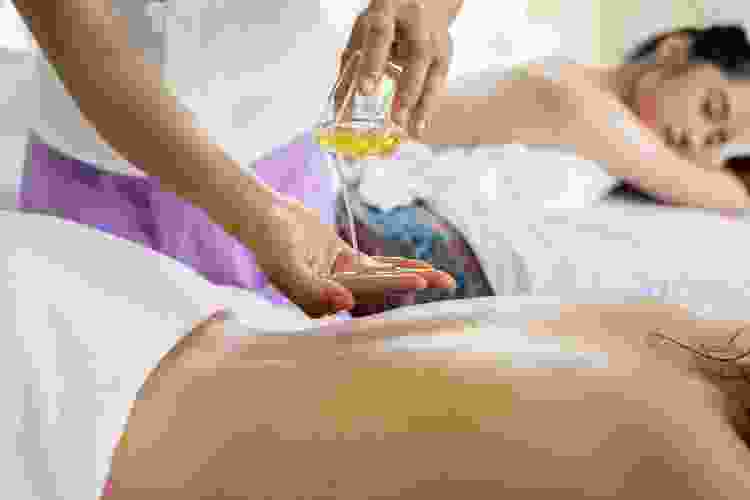 14. Wander Through Botanical Gardens or a Conservatory
If you have both been looking for a moment to stop and smell the roses, this is the perfect anniversary date idea for you! Feel invigorated by nature surrounding you and take a tour of local gardens and parks. A lot of care and dedication goes into growing, maintaining and arranging such beautiful displays for everyone to observe and enjoy.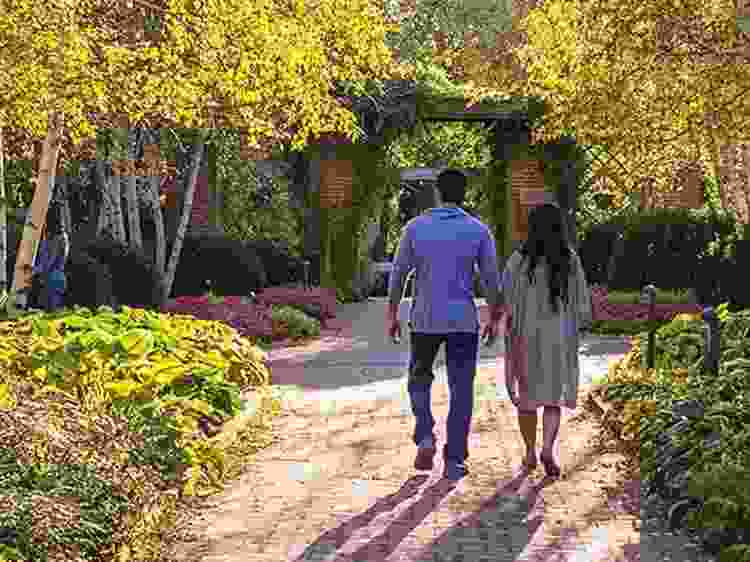 Book a Virtual Wine Tasting Now
Bring the winery home with an unforgettable live virtual wine tasting. Your personal sommelier is standing by.
15. A Weekend Camping Trip
Retreating to the great outdoors can be an intimate, romantic time with stunning sunsets, cooking over a fire and getting cozy under the stars. Pack your bags with your favorite snacks and comfy clothes for the ultimate relaxing anniversary date idea.
If roughing it in the wild is a little too intense for your dream anniversary celebration, opt for a glamping experience. This trend allows you to enjoy the simplicities of traditional camping with a few luxuries thrown into the mix.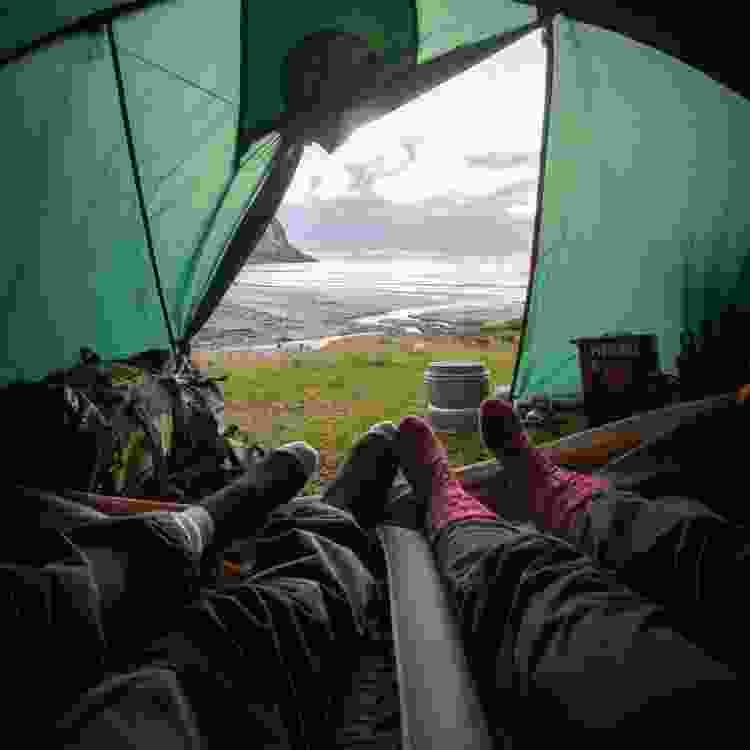 16. Book a Local Hotel for a Staycation
Sometimes the best part of a vacation is getting to stay in a comfy hotel room with access to room service and staff to pick up after you! Booking a room should not be exclusive to travel. Find the hotel of your dreams in your area for a romantic anniversary date idea that is all about spending quality time with each other. Indulge with dinner in bed, relax at the pool or peruse activities around the hotel for an extra bit of adventure.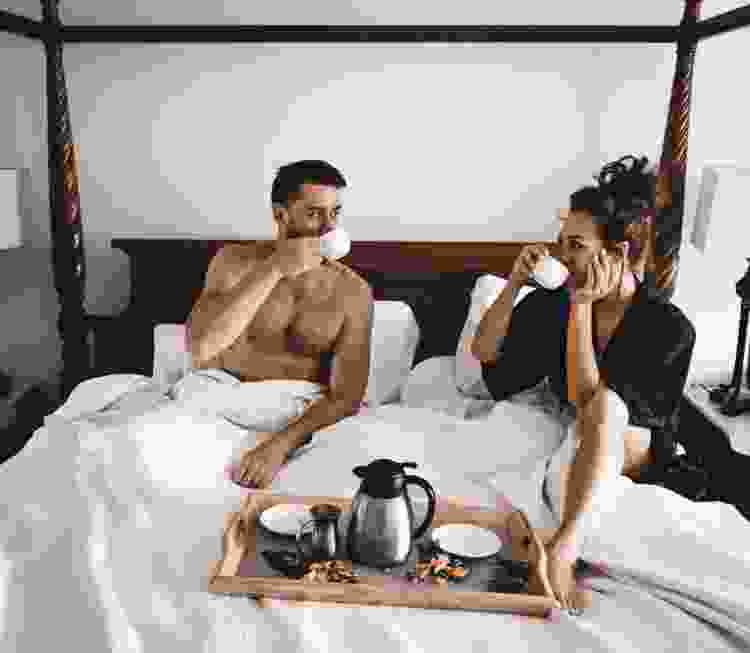 17. Visit the Spot Where You First Met
If you are feeling a little sentimental for the very beginning of your relationship, take a trip down memory lane for a heartfelt anniversary date idea. Track down the place where you first met or the spot of the first official date to reminisce over fond memories and chat about how far you both have come. Perhaps make a plan to revisit the same place for special milestone anniversaries!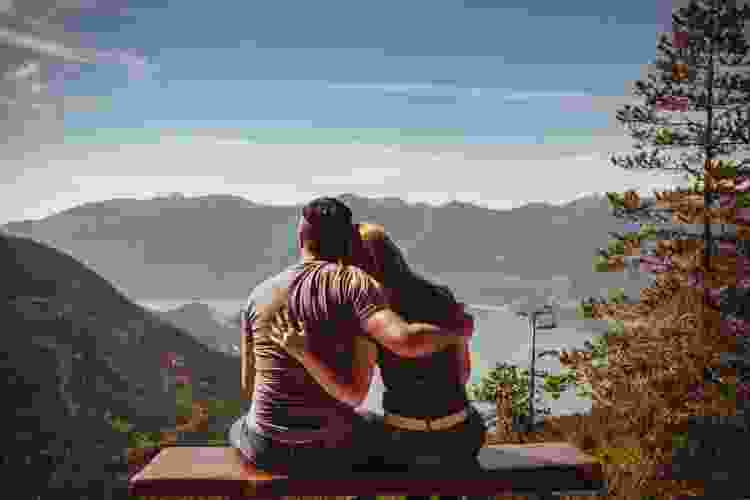 Adventurous Anniversary Date Ideas
18. Take a Spontaneous Road Trip
Sometimes the best way to reconnect is to take a step away from daily life for a completely new experience. Whether you both have lists of trips at the ready or you love spontaneity, take some time to unplug and hit the road. Relish in fresh scenery, nightlife, food, drinks and good tunes so that this anniversary date idea is one for the books.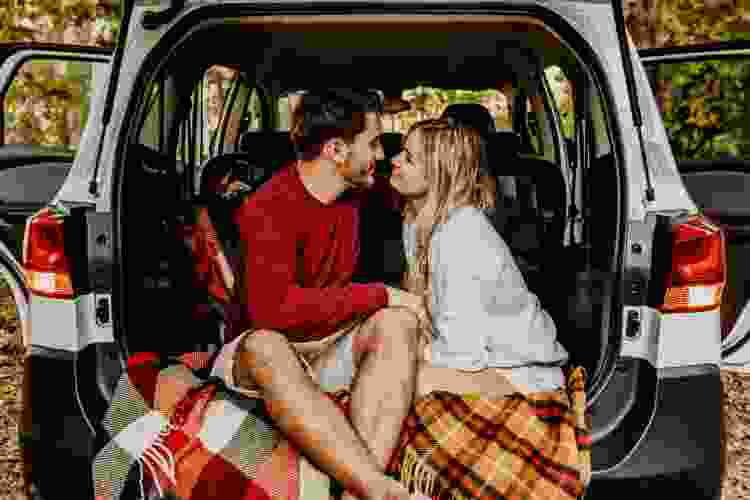 19. A Concert of Your Favorite Performers
Plan a night around incredible music and track down which of your favorite artists are playing nearby. Or, book a trip for a quick getaway to finally see a bucket list performer. For more of a sentimental note, see an act that was one of your first dates or fond memories once again.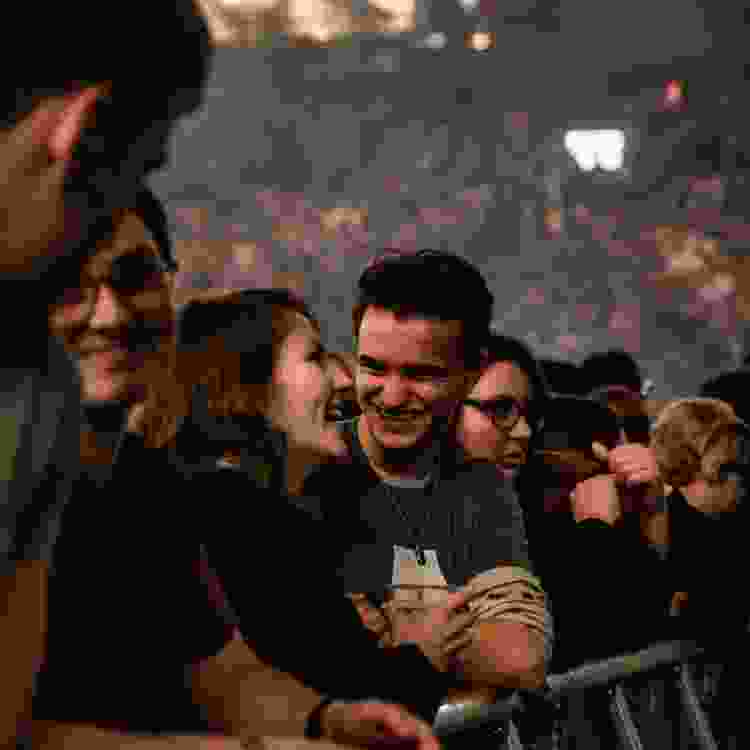 Join an Online Mixology Class
Craft cocktails. Palate-pleasing food pairings. Master mixologists. Skip the crowded bar scene and host your own virtual happy hour.
20. Weekend Music Festivals
Let loose and fully immerse yourself in a musical experience with your partner by getting tickets for the perfect weekend music festival for you both. This anniversary date idea will be an absolute blast as you make your daily schedules to see the acts you absolutely cannot miss and dance the night away for the big-ticket performances.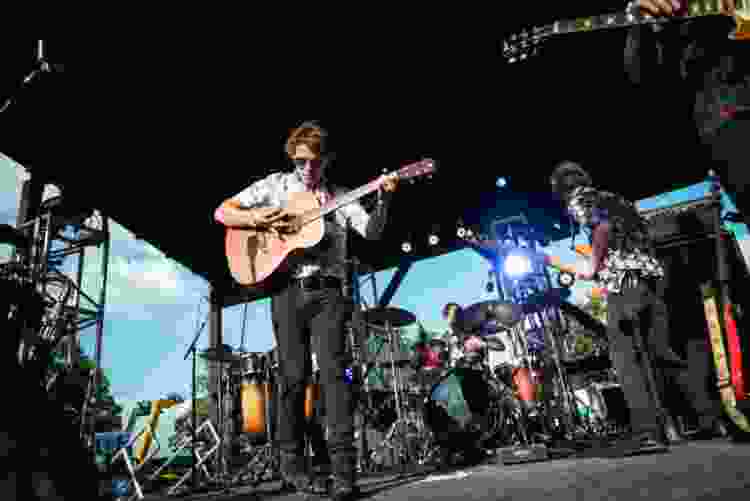 21. Theme Parks
Whether you are in it for exhilarating rides, new sights, nostalgic eats or simple games, theme parks really do hold a special place in the hearts of adventurous folks. Plan a day trip to a nearby park for a fun afternoon together. Or, go all out for a longer stay to fully experience everything the destination has to offer. The bigger the park, the longer the stay!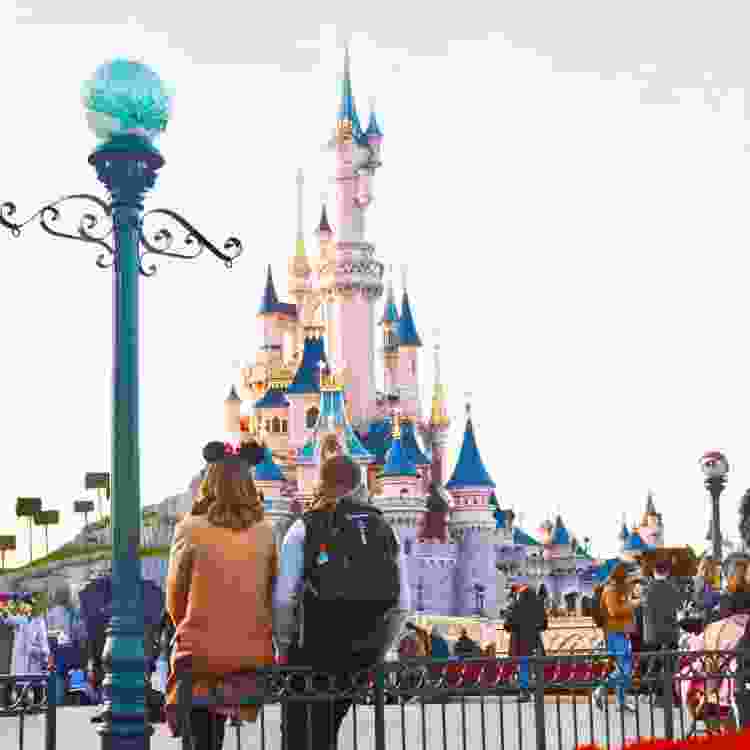 22. Get Tickets for a Comedy Show
Laughter can do wonders for taking your mind off of daily routines. For a simple, enjoyable anniversary date idea, get tickets for a comedy show, whether you prefer comedic plays, stand-up or improv. Laugh the night away with a few drinks and perhaps work this tradition into your relationship whenever life is getting too hectic.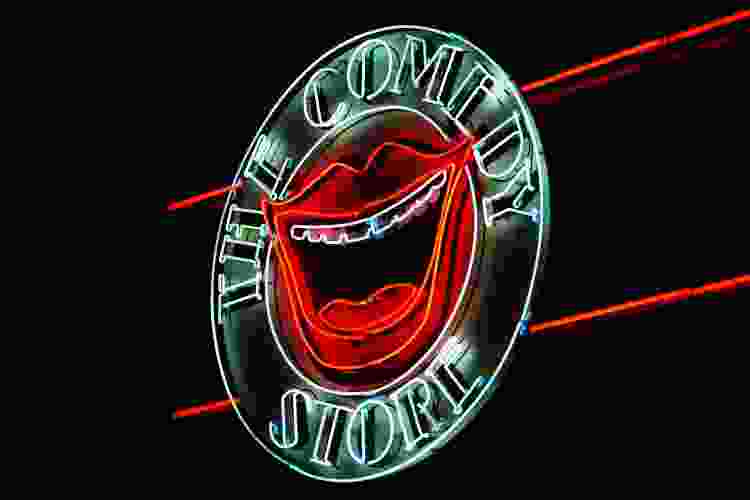 23. Take a Ballroom Dancing Class
Dancing is a perfect way to let loose and allow yourself the opportunity of having fun with movement. There is no need to feel self-conscious, especially with your partner at your side.
Learn a dance you have always admired or practice skills you have learned from the past to impress friends and family at the next event when the right song begins to play.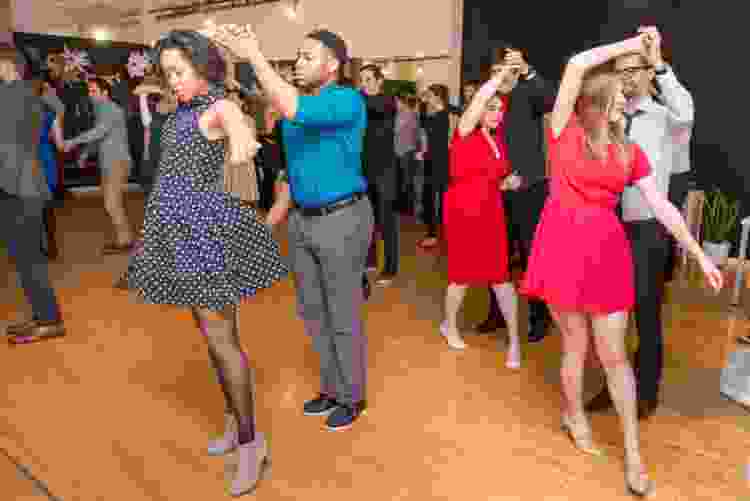 24. Get Tickets for a Big Game
If sports bring you two together, a great anniversary date idea is scoring some tickets to a big game. Plan a night of tailgating, game-day rituals and high hopes of making it on the jumbotron. Cheer on your home team or follow them to a destination city for a bigger night out.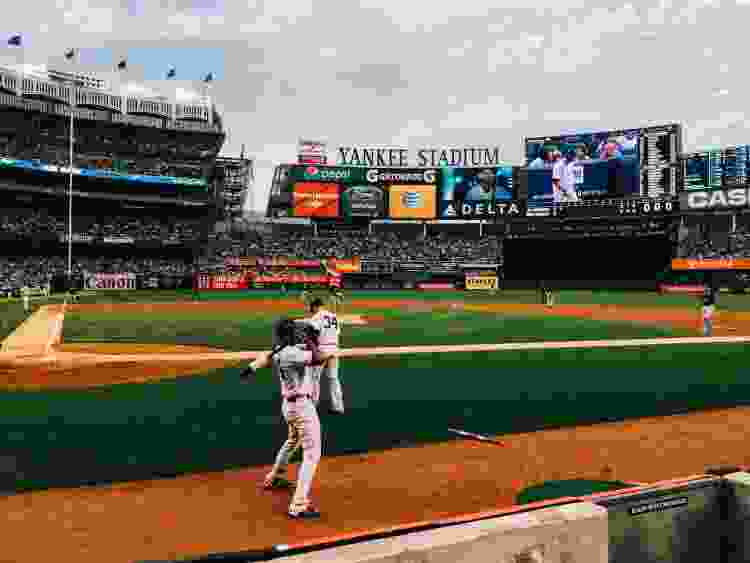 25. Plan a Romantic Hike
Hikes are such easy outings to plan, so whether you both have a special trail to trek or you are looking for a new adventure, an anniversary hike will leave you with a memorable experience.
Peruse local spots or take a trip to a bucket list hike or even a mountain climb. This anniversary date idea will give you plenty of time to reconnect while taking in the beauty of nature.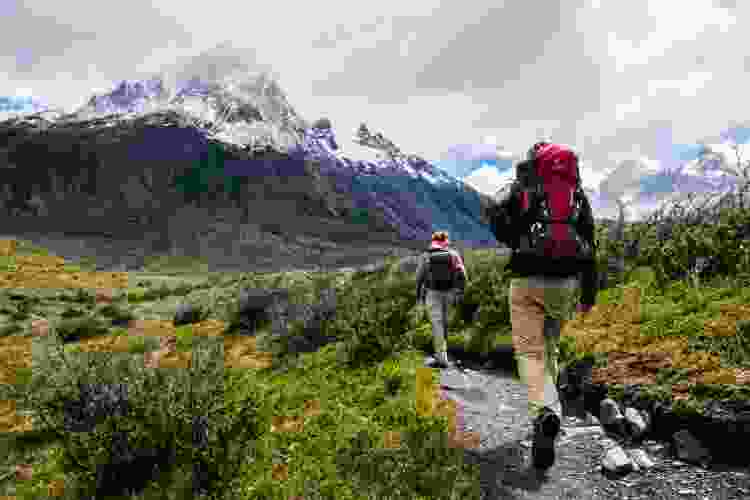 Book an Online Cooking Class Now
Ready to perfect your homemade pasta, paella or pad thai? Join a world-class chef from the comfort of your kitchen.
26. Peruse Museum and Gallery Events
Take advantage of the art and historical institutions in your area or when you are on a quick trip. This anniversary date idea can lead you around beautiful, engaging and unique exhibits that will stand out from your typical date nights.
Go beyond a museum visit and research special events being held, especially if there are wining and dining gala occasions so that you both can get dressed up for an evening of glamour.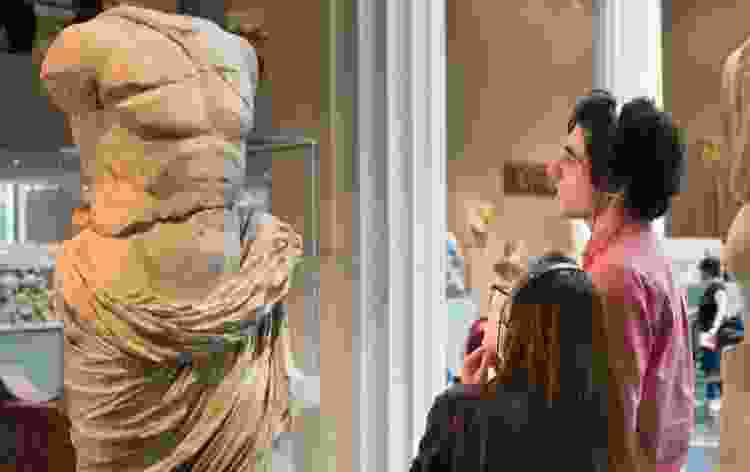 27. Visit the Theater
Treat yourselves to an anniversary date idea that elevates theatrical energy and will engage your focus. Whether you are familiar with all of the hottest shows around or if you are eager to dive into exploring the performing arts, there is a show for you and your partner. Book a ticket for classic plays, local theater, musical productions, abstract performances or whatever else your creative mind is craving.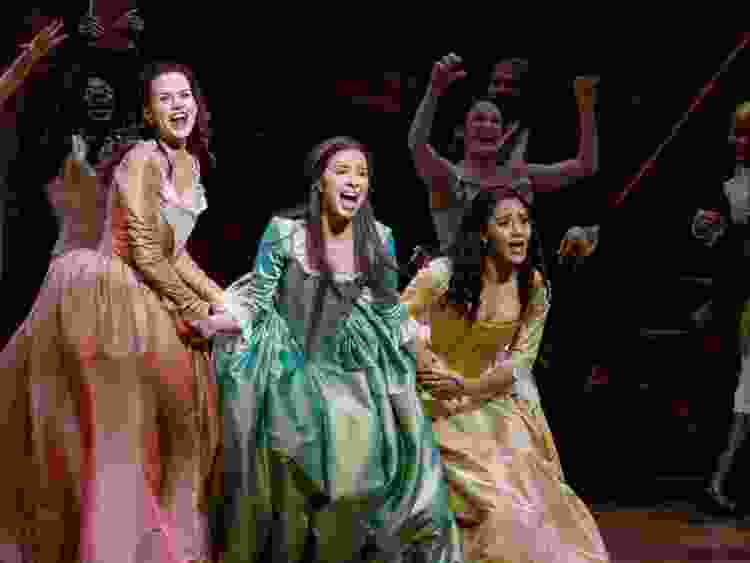 28. Plan a Ski Trip
No matter what season your anniversary falls in, a getaway to a crisp wonderland of snow has just the right amount of whimsy and romance. Hit the slopes with your partner by skiing, snowboarding or snow-tubing and have a blast showing off your skills. If winter sports are new for you, sign up for a couple's lesson for a truly unique anniversary date idea.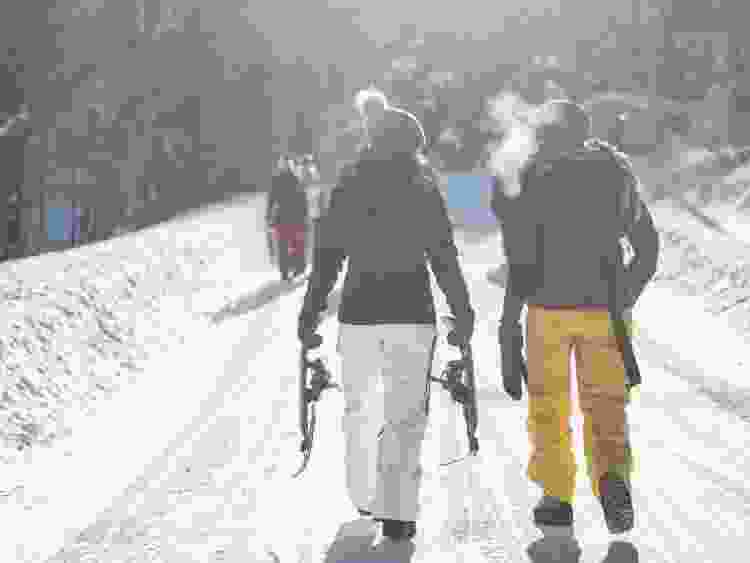 29. Take a Hot Air Balloon Ride
Let your love soar with a romantic hot air balloon ride. You'll get to float on the wind together as you take in breathtaking scenic views and explore your local landscape from new heights. This is a one-of-a-kind anniversary date idea for those who love a little adventure. Book your flight at sunrise or sunset for an extra romantic touch.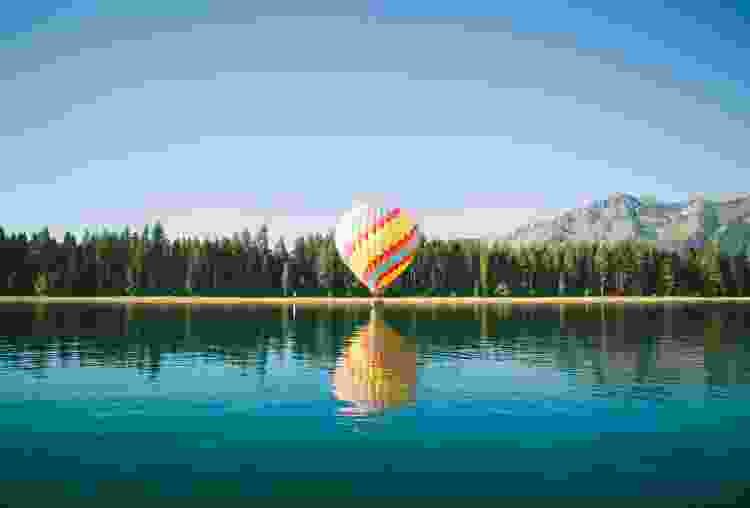 Join 200,000+ Culinary Enthusiasts
Exclusive deals, recipes, cookbooks, and our best tips for home cooks — free and straight to your inbox. PLUS: 500 Rewards Points.
Brainstorming anniversary date ideas can feel a little overwhelming, but it is important to remember that this special day is for celebrating one another and truly appreciating the time and energy you have spent together. Let these suggestions inspire what you both love doing as a couple.
If you are adventurous, try something wild and new. If you have a palate that craves quality food, center your date around an exquisite meal. If you both have an itch for travel, plan a fun getaway. These 29 anniversary date ideas are only the beginning for what magical traditions and occasions can be formed!
For more unique anniversary date ideas, check out other Cozymeal experiences happening near you.