51 Fun Fall Date Ideas for 2023
Fall is the coziest season, and these fall date ideas are the best way to celebrate. No matter where you live, you can find plenty of fun autumn festivities. Go on a seasonal adventure, cuddle up inside or try something new with your sweetheart in the brisk, fresh weather.
There are activities for every couple to enjoy this fall, whether you've been dating for years or you're meeting for the first time. From classic fall date ideas to unique date nights, you won't want to miss a moment of the fun this season. Grab your coziest sweaters and get inspired by these 51 fun fall date ideas!
Jump to Section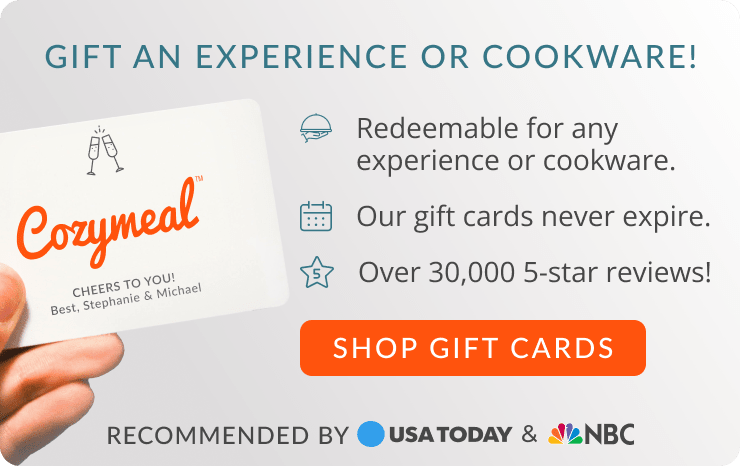 Foodie Fall Date Ideas
1. Cooking Classes
Cooking classes are one of the most fun fall activities for couples who love to try new food. Get a taste of the Big Easy with cooking classes in New Orleans or get taught by expert chefs with cooking classes in Denver. There are also a variety of cooking classes near you to explore for a delicious date night in your own city. You could even cook together in your own kitchen with online cooking classes. The possibilities are endless!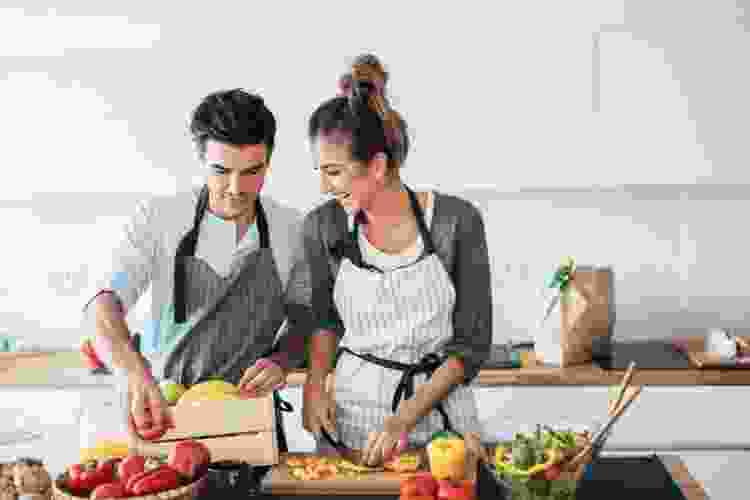 Book a Gourmet Cooking Class Now

Kick-start your culinary confidence with help from a world-class chef. See what's cooking in your city today.

Book Now
2. Private Chef Experiences
There's nothing more romantic than a private dinner for two. Give this classic fall date night an update by hiring a private chef near you. With an incredible gourmet meal on your own dining table, this fun fall date idea is an unforgettable experience — all shopping, cooking and clean-up included. Private chefs in Los Angeles and beyond will come to your home and craft a mouthwatering multi-course meal. Private chefs in NYC are well-versed in many world cuisines and can create a meal you won't soon forget.
3. Food Tours
Food tours are an adventurous fall date idea for couples who love to explore their city. Find food tours near you to try new restaurants and bakeries while learning about the history and culture of the city. This fun fall date can take you on food tours in NYC, food tours in Portland and beyond, where you can learn about the city's culinary culture.
4. Bake a New Fall Recipe
What better fall date idea than trying a new recipe? Gather ingredients to make pumpkin pie bars, cinnamon sugar donut twists or Oreo cupcakes, and get to baking. After tossing flour at each other and enjoying a few licks of frosting, you'll have a tasty treat to try together.
5. Taste Apple Cider
Fresh apples are one of the best parts of the season, so you have to have a fall date night featuring this flavor. For this tangy fall date idea, head to a cidery or an apple orchard to taste some apple cider, or go on an adventure to find the best apple ciders your town has to offer.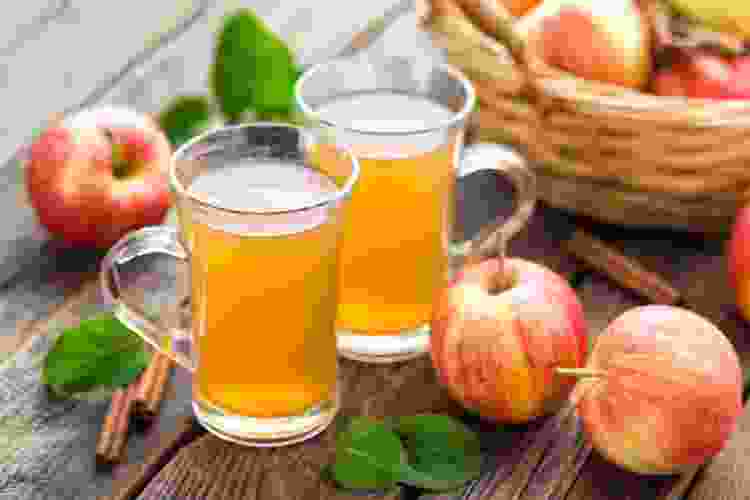 6. Host a Fall Flavors Night
Looking for ideas for double or group dates? A fall flavors potluck is one unique fall activity for couples. Challenge your coupled friends to bring a dish featuring a lesser-known fall flavor. Host your friends for a night where everyone can try something new.
Book a Local Food Tour Now
Explore your city's best bites, esteemed eateries and hidden gems with a top-rated tour guide.
October Date Ideas
7. Take a Hayride
Don't forget about the classic fall date night ideas when planning your October weekends. A hayride can be a fun and romantic date. Enjoy the crisp air and cuddle up as you watch the fall scenery pass by.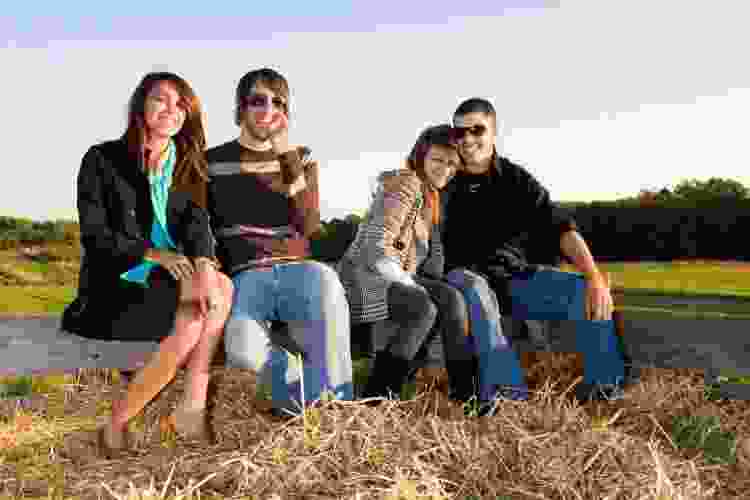 8. Visit a Haunted House
Need Halloween date ideas that will be a scream? A haunted house is a must-do October date idea. Make your way through a haunted house, laughing and screaming as you jump at all the frights.
9. Carve Pumpkins
Pumpkin carving competitions are another classic fall date idea that will get you in the mood for the season. Pick them at a pumpkin patch, and then spend an evening crafting the perfect pumpkin face.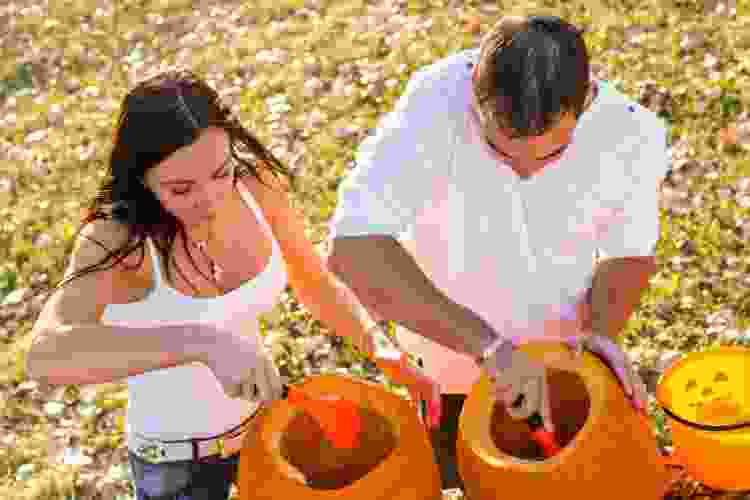 10. Fall Fairs and Festivals
October is the perfect time to check out some fairs and festivals. These fairs can feature local artists and vendors, fair food and games for couples. See which of you is the first to win a giant stuffed animal for the other.
11. Venture Through a Corn Maze
A traditional fall date idea that will have you laughing is a corn maze. You can find them at pumpkin patches and fall festivals, and some even have a story or theme to them. You and your partner can work together arm in arm to find your way out of the maze.
12. Visit Your Alma Mater's Homecoming
October is the month colleges host their homecoming. A sweet fall date for couples is visiting each other's alma mater for homecoming weekend. You can show your partner around your old stomping grounds and introduce them to college friends.
November Date Ideas
13. Go Antiquing
There's something so cozy about antiques. You and your partner can bask in the glow of pre-cherished items by checking out some antique stores in your area, or go on a weekend drive to seek out cool finds in out-of-the-way spots. You never know what you'll bring back with this fall date idea.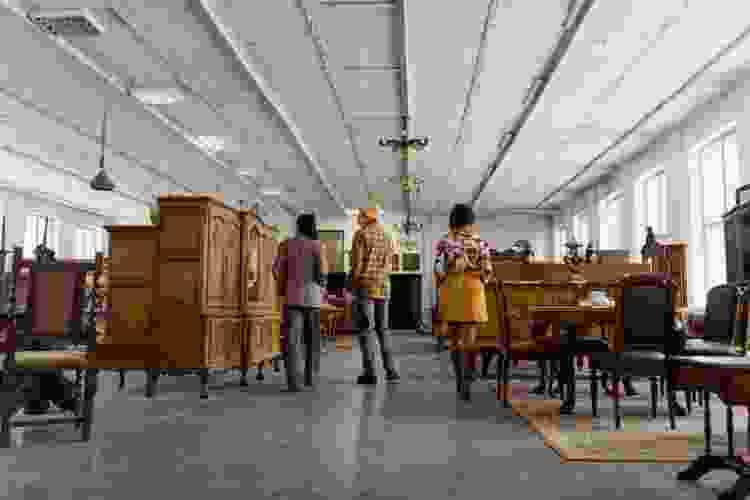 14. Volunteer at a Soup Kitchen
November is a time to be thankful and give back to your community, so why not spend November weekends volunteering together at a soup kitchen or food bank? Serving food, organizing donations and interacting with the community is a fulfilling way to spend the day.
Book a World-Class Private Chef Now
Five-star fine dining from the comfort of home. Find your favorite private chef experience starting at $59/person.
15. Host a Friendsgiving
November date ideas that bring you closer to your friends are a must this year. Friendsgiving itself may not be the typical date night, but preparing for the dinner together can be. Spend the day decorating and cooking in preparation for celebrating with your friends.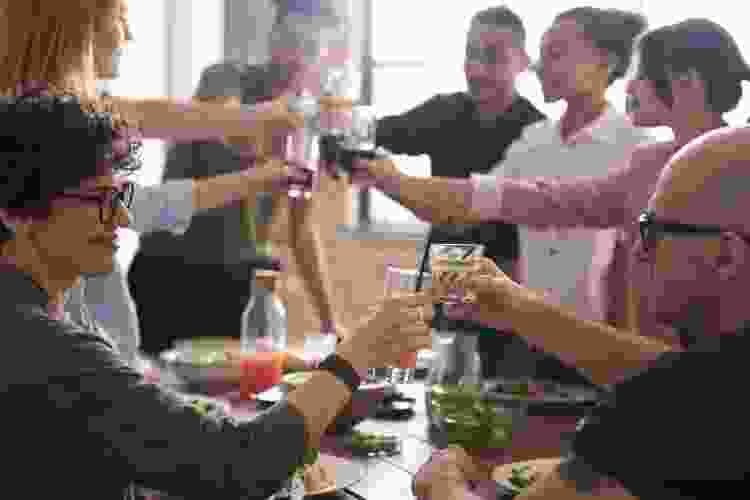 16. Make Thankful Bags
Show your gratitude to each other by spending an evening making Thankful bags. Fill the bags with your partner's favorite treats and trinkets and write sweet notes about the things you love about each other.
17. Explore a Renaissance Fair
A Renaissance fair is a fall date idea that will transport you to a different world. Dress up in Medieval costumes and explore the fairgrounds. In late November, some Renaissance fairs have Christmas elements, which can be a great early winter date idea.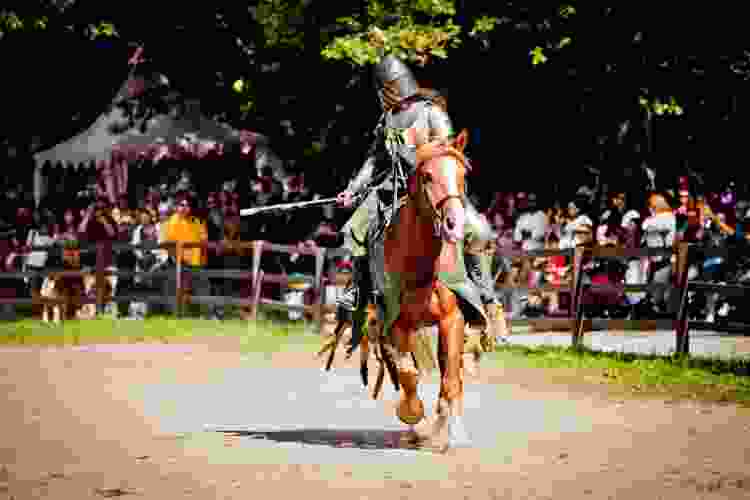 18. Have a Thanksgiving for Two
Couples know the exciting chaos that Thanksgiving with the family can bring. Take time to celebrate before the holiday with the two of you and show how thankful you are for each other.
Romantic Fall Date Night Ideas
19. Explore a New City
Try a few fall date ideas in a new city. Grab your sweetheart for a romantic date exploring a new locale. Go for the day or make it a weekend trip. In this new city, you can try new restaurants, visit new attractions and make new memories.
20. Take a Hot Air Balloon Ride
Fall features hot air balloon festivals across the country, and a hot air balloon ride is an unforgettable fall date for couples. There's nothing more romantic than floating high in the sky and feeling like the two of you are in your own world.
21. Candlelit Couples Massage
Celebrate your love this fall with a candlelit couples massage. Light fall-scented candles and take turns giving each other a sensual massage. Or see two masseuses for a couples' massage that lets you both relax to the melting point together.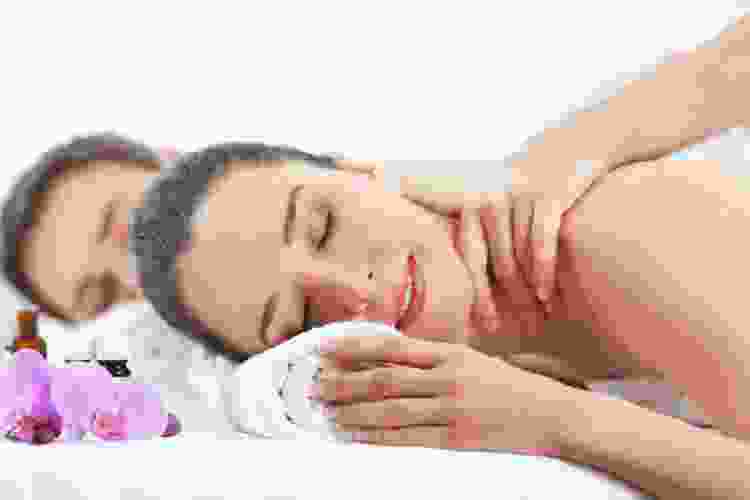 22. Take a Train Ride
Fall features some of the best scenery of the year. See the most of it with a unique fall trip together. Take a train ride through the mountains or the countryside and stop at quaint little towns along the way.
Gourmet Cooking Classes Near You
Take your culinary skills to new levels with guidance from five-star chefs.
23. Horseback Riding
Horseback riding is a romantic date idea outdoor couples will love. Go on a romantic horseback ride through the forest to a spot where the two of you can enjoy a sweet picnic together.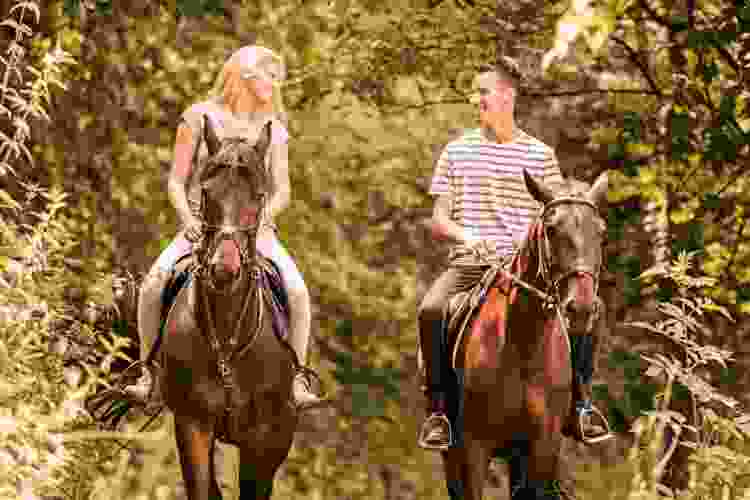 24. Scavenger Hunt for Pumpkin-Flavored Foods
Get in some quality time together with an active fall date idea that will have you bouncing around the city. Go on a hunt for pumpkin-flavored foods on different restaurant and bakery menus. You might even find your new favorite date spot.
First Date Ideas for Fall
25. Visit a Farmers Market
A great fall date idea for a first date is a casual stroll around the local farmers market. Together you can sample foods, buy baked goods or pick up some crafts. The whole time, you can have a great conversation and get to know each other better.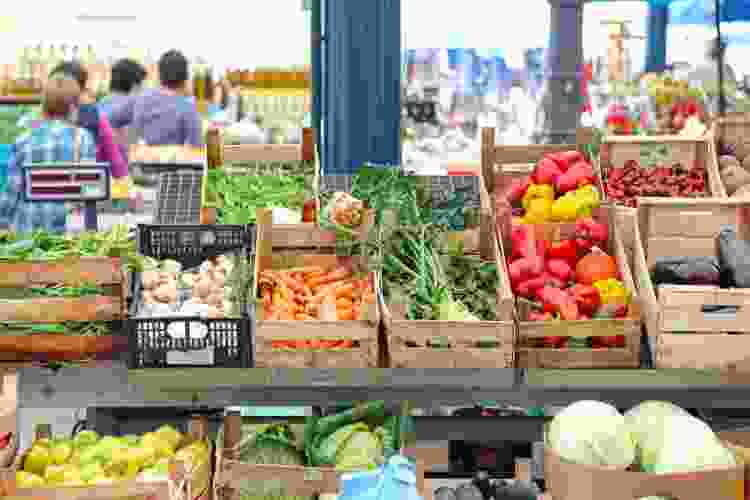 26. Take a Ghost Tour
Need a first date idea they're sure to remember? Take them on a ghost tour. This haunting fall date idea will have you discovering all the creepy corners and interesting history of your city. If you're lucky, you may even get to see a spirit.
27. See a Scary Movie
A movie is a classic first date option. Give it a fall theme by seeing a scary movie together. This stimulating fall date idea will have you jumping in your seat and reaching for each other's hands when you get scared.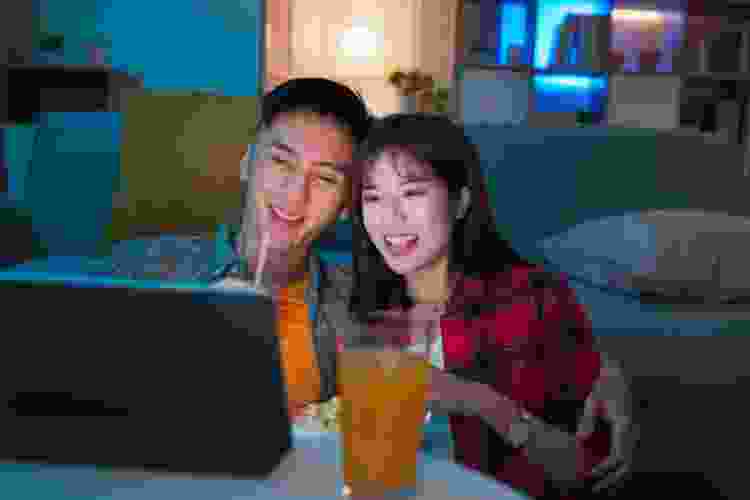 28. Costume Party at a Bar
Break the ice and the first date nerves by meeting at a bar costume party. You can get creative with this fall date idea by coming as your favorite movie character or celebrity. Then you can have a fun story about meeting your future partner!
29. Wander Around the Zoo
Zoos also have theme nights in the fall. From fall festivals to haunted house nights, the zoo can be a fun place for the start of a relationship.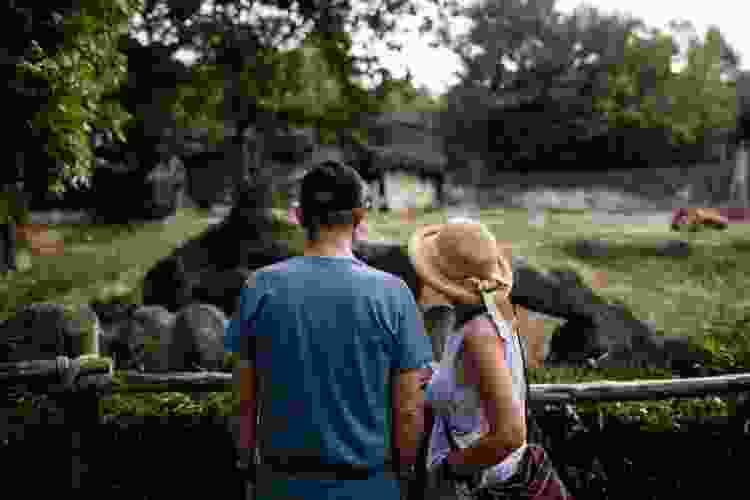 30. Night at the Museum
Many museums host events at night during the fall and around Halloween. Museum nights are an especially fun fall date idea when you're early in your dating relationship. Enjoy the exhibits and possibly costumes and drinks.
Book a Local Food Tour Now
Explore your city's best bites, esteemed eateries and hidden gems with a top-rated tour guide.
Artistic Date Ideas for Fall
31. Drink Wine and Paint Pumpkins
Try this easy creative fall date idea with your sweetheart one night. Grab your favorite bottle of wine, a few pumpkins and acrylic paint. Spend the evening sipping and painting.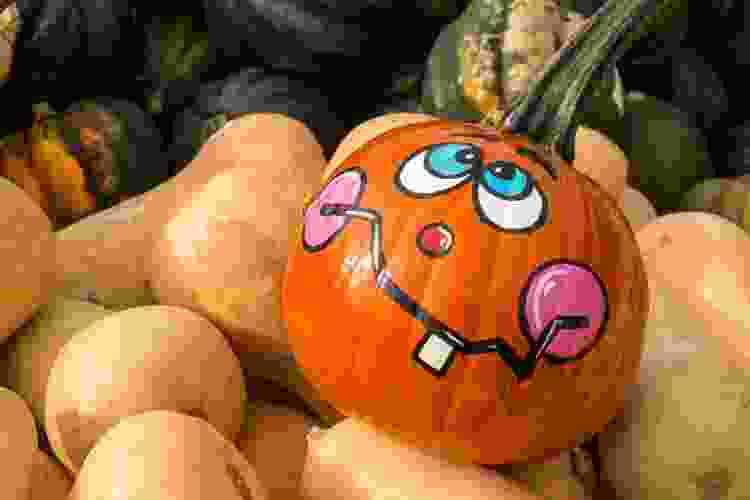 32. Try Leaf Crafts
One of the best things about fall is all the leaves on the ground. Go on a walk and grab a few leaves of different colors to use in crafts. Try cutting them into smaller pieces and creating a leaf mosaic.
33. Take a Photography Adventure
There's so much beauty all around in the fall. Photography adventures are a fall date idea that will have you being creative. Take pictures of each other and the scenery, then have the photos printed to remember your day.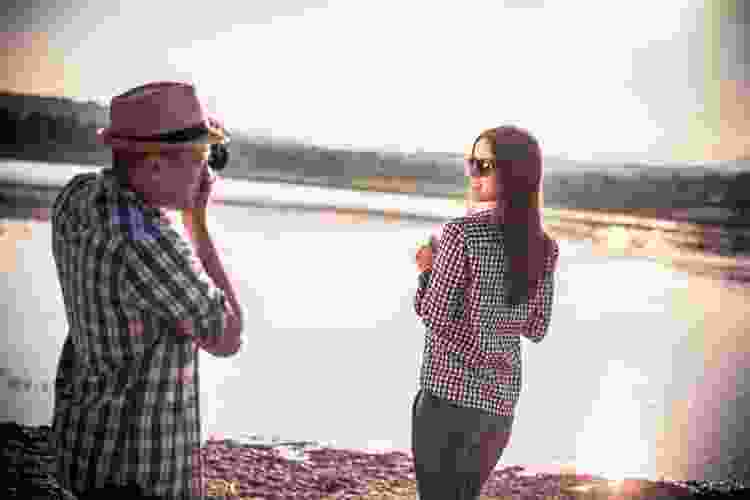 34. Write a Scary Story Together
You don't have to be a writer to try this creative fall date idea. Set a timer and take turns writing sections of a scary story. Once you finish, take turns reading the story out loud to each other.
35. Make a Scarecrow
Get creative with your partner by attempting to make a scarecrow. Go on an adventure to different stores for the materials, then play some music while you put it together. You'll have a fall decoration you can display outside your home.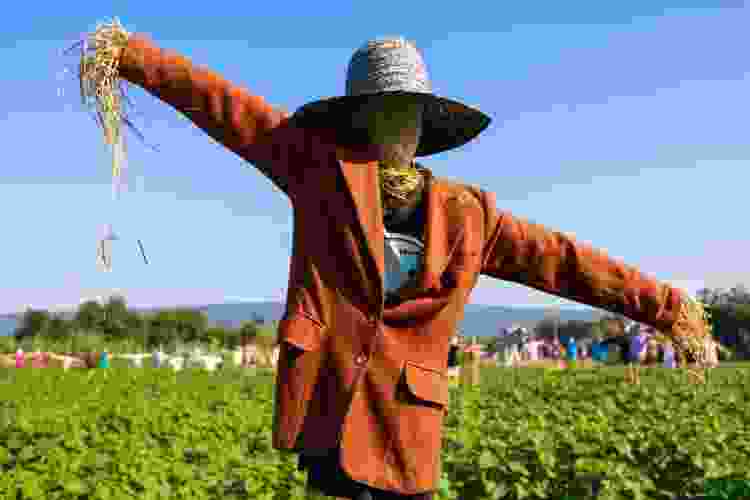 36. Try a Pottery Class
Craft your new favorite mug for tea, coffee and hot chocolate. Pottery classes are a fun way to try something new and discover a new hobby. There are plenty of beginner classes you can take without needing prior experience.
Outdoorsy Fall Date Ideas
37. Fall-Themed Picnic
Enjoy the beautiful fall weather by having a fall-themed picnic. Pick a scenic spot that has great views of colorful leaves. Make some fall-themed foods to enjoy on your picnic. Need a double date idea? A fall picnic is a great date to invite another couple on.
38. Scary Movies at the Drive-In
Need a fall date night idea that puts a spin on the classic movie date? Head to the drive-in for a scary movie. You can see the stars and try not to jump as you watch slasher movies and paranormal flicks.
39. Go Leaf Peeping
One of the best fall activities for couples is leaf peeping. This quintessential fall date idea will have you walking around and exploring the outdoors to find the best view. And if you don't live in an area where the leaves turn, pack up the car and take a leaf-peeping trip to get a view of fall's colorful splendor.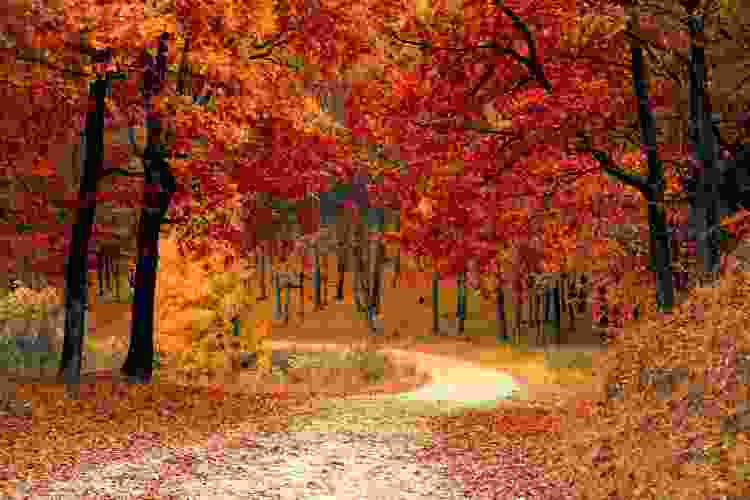 Gourmet Cooking Classes Near You
Take your culinary skills to new levels with guidance from five-star chefs.
40. Pick Apples and Pumpkins
Apples and pumpkins are quintessential flavors. Go out and pick your own at an apple orchard and a pumpkin patch. Make it a two-for-one and use what you pick for other fall date ideas — carving, cooking and the like.
41. Have a Bonfire
There's something special about fall nights — the cool air, the woodsy aromas. You can have a bonfire in your backyard or on the beach to immerse yourself in this bracing atmosphere. Roast marshmallows and hot dogs, or spend the night cuddled up in blankets together, sipping wine.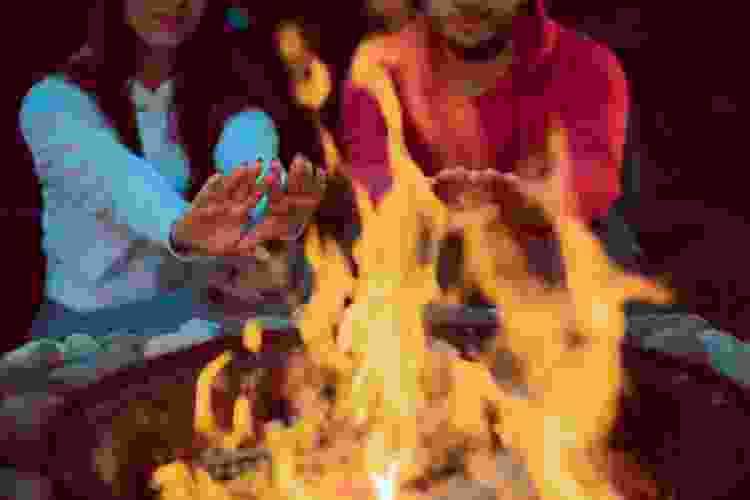 42. Watch a Football Game
Fall is football season, and anyone who loves the outdoors and sports will love watching football for a date night. You can watch professional or college football, tailgate and cookout while showing your team spirit with colorful outfits.
Fall Stay-at-Home Date Ideas
43. Virtual Beverage Tastings
Want a fall date idea where you can stay cozy at home while getting a culinary experience? Try online mixology classes, where experts will teach you how to craft your favorite cocktail or put a twist on the classics. For an elegant spin, opt for a virtual wine tasting, where sommeliers will teach you how to pair wine with food and identify the notes like a professional.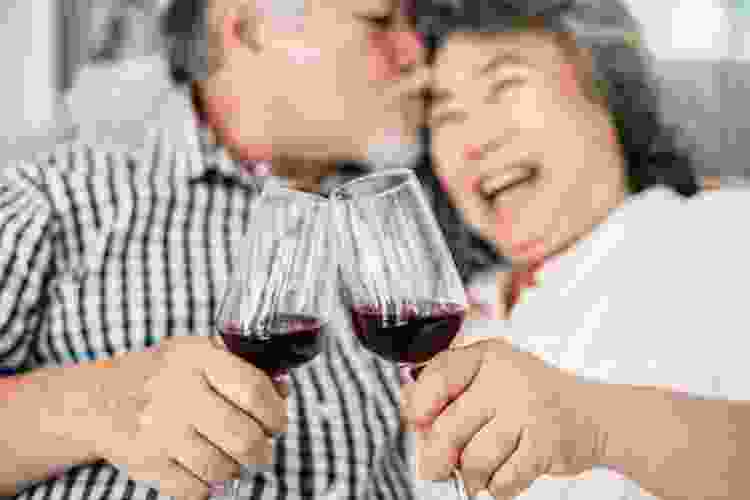 44. Movie Marathon
You can't beat stay-home date ideas that allow you to watch all your favorites. Have a movie marathon with all the fixings — comfy blankets, bowls of popcorn and all the classic movies all night long.
45. Cozy Game Night
A cozy game night at home is a fun date idea for just the two of you. Get a bunch of blankets and pillows and your favorite board or video games. Have a friendly competition to see who can win the most games.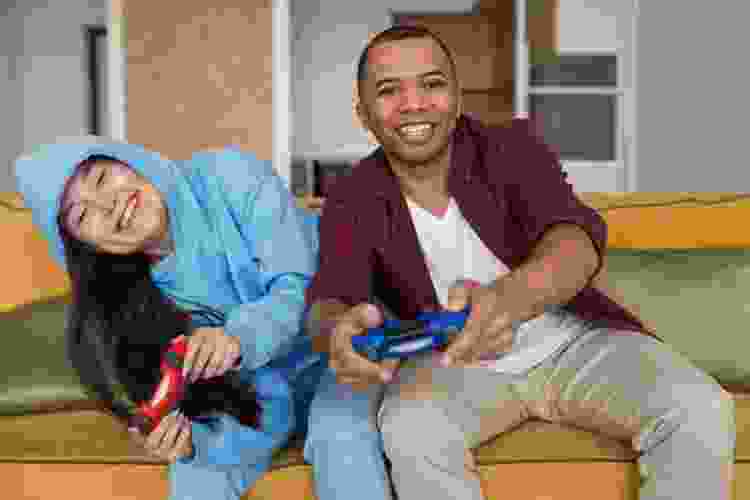 46. Take Turns Reading Scary Stories
If your evening together happens to fall on a particularly dark and stormy night, a fun fall date would be reading scary stories to each other. Find books at local bookstores or real-life paranormal accounts online. Search for the scariest stories and see who gets scared first.
Book a World-Class Private Chef Now
Five-star fine dining from the comfort of home. Find your favorite private chef experience starting at $59/person.
47. Have a Friendly Competition
There's nothing like a little friendly competition to spark romance on a date, and you can make nearly anything a competition. Challenge your partner to trivia or to recall song lyrics, or try a drawing challenge to see if you can recreate a picture from memory.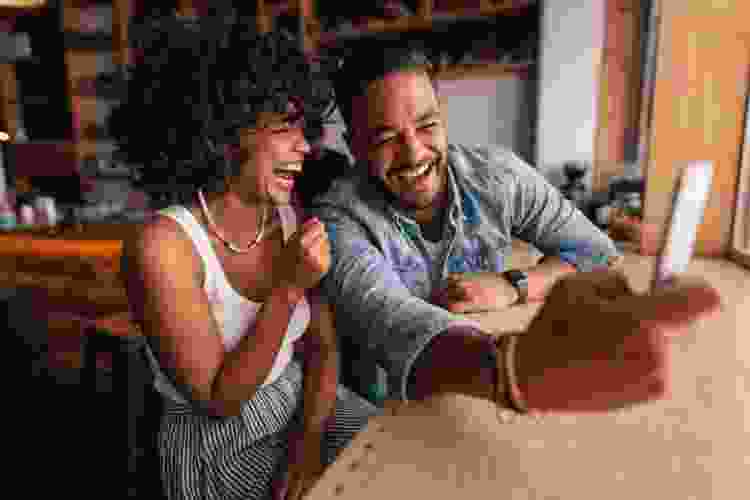 Free Date Ideas for Fall
48. Go Stargazing
Fall date ideas that don't cost any money can be just as fun. Head away from the city lights, spend the night looking at the stars and try to find the constellations. If you're lucky, you may even be able to see a shooting star or a rare moon.
49. Walk Through Local Parks
Your local parks are a great place for a casual date, and they don't cost a penny. There are plenty of activities you can do with this fall date idea. Spend an afternoon walking, and you can even find a new favorite spot.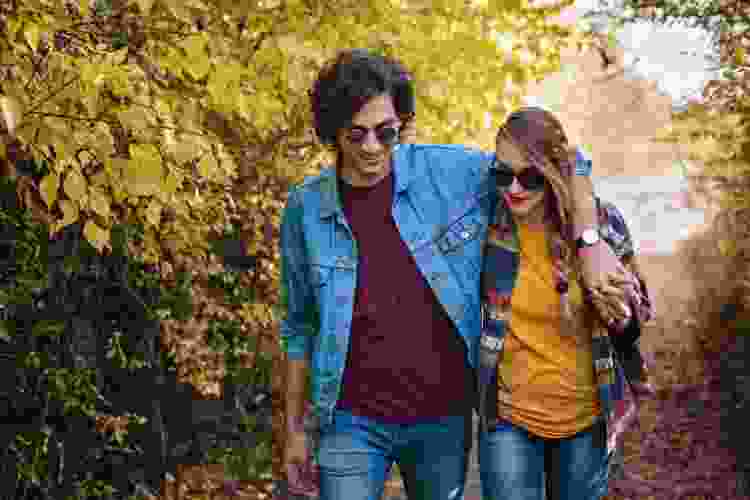 50. Ride Bikes Around the City
Spend a beautiful fall morning riding bikes around your city. This easy fall date idea won't cost you anything. Plus, you'll get exercise and may even find yourself in a new city!
51. Go for a Hike
If you love exploring the outdoors, nothing beats hiking for a fall date idea that gets the blood pumping. Whether you have great hiking places in your area or plan a weekend trip away, a hike is a fun way to enjoy the crisp fall air and beautiful changing leaves.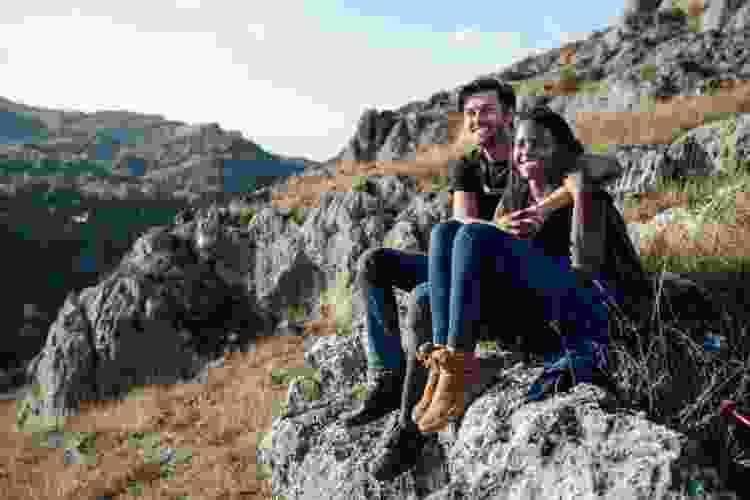 Join 200,000+ Culinary Enthusiasts
Exclusive deals, recipes, cookbooks, and our best tips for home cooks — free and straight to your inbox. PLUS: 500 Rewards Points.
Cool air, vibrant colors and tasty flavors make fall the perfect season to fall in love. Pick your favorite fall date idea from this list or try a few of them throughout the season. Create unforgettable fall date experiences that feel like you've stepped off the pages of a romance novel.
For even more fun fall date ideas, check out other experiences happening on Cozymeal.