23 Spirit-Raising Halloween Date Ideas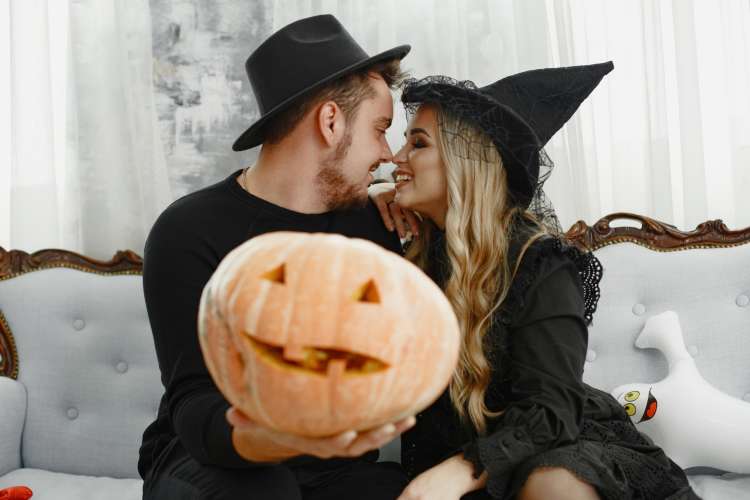 As the leaves change from green to gold and a chill fills the air, you may be thinking ahead to Halloween date ideas. The season holds plenty of spooky options for thrill-seeking couples, as well as classic fall date ideas with a Halloween twist for couples who choose "treat" over "trick."
Get the season of spooks and spirits started by checking out these 23 thrilling Halloween date ideas below!
Jump to Section
Foodie Halloween Date Ideas
1. Take a Festive Cooking Class
Get in the autumnal spirit with a festive cooking class. Look for cooking classes near you with seasonal menus or even a Halloween-specific class! No matter where you are located there are cooking classes available across the country, from cooking classes in D.C. to cooking classes in New Orleans. If you'd rather stay home on your Halloween date night, interactive online cooking classes, hosted by gourmet chefs from around the world, would be the perfect foodie date night at home.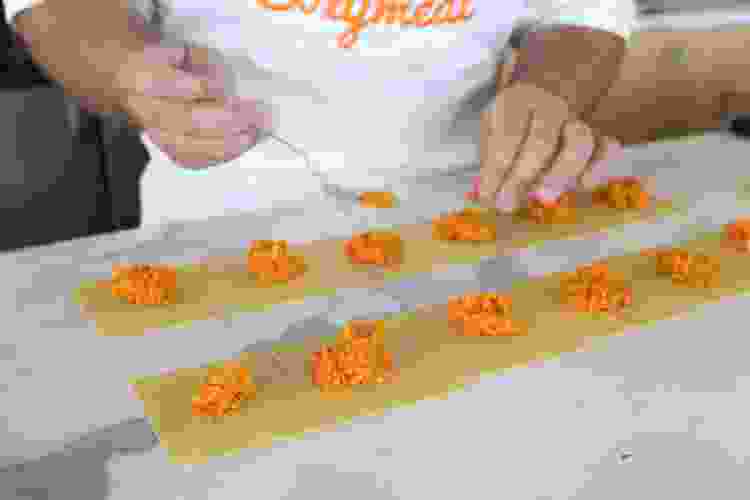 Book an Online Cooking Class Now

Ready to perfect your homemade pasta, paella or pad thai? Join a world-class chef from the comfort of your kitchen.

Book Now
2. Hire a Private Chef
Let one of your city's best chefs take care of dinner on your Halloween date night. Whether you're looking for private chefs in Austin or private chefs in Los Angeles, there are private chefs near you who would love to cook for you and your date. Once you've picked your chef, he or she will handle the grocery shopping, travel to your location to prepare your meal and even clean up when they finish. If you'd like to make an evening of it, you could make this Halloween date idea a group date and invite a few other couples to celebrate together.
3. Take a Food Tour
Get to know the culinary scene in your city by finding food tours near you to explore on date night. If you time your tour to right around Halloween, you may get some spooky specials from local restaurants that are feeling festive. There are plenty of new spots to discover for LA locals on food tours in Los Angeles, and Philadelphia locals can get a peek into their own vibrant food scene with food tours in Philadelphia.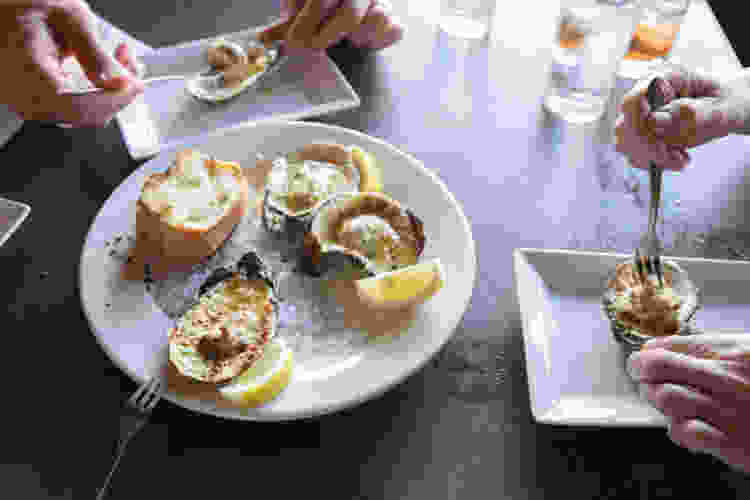 4. Make Caramel Apples
Caramel apples are a sweet, festive treat perfect for Halloween date night. Extend the date by shopping for ingredients together at the farmers' market, and don't forget to get creative with toppings. You can even transform this classic Halloween snack into a party dish by making a luscious caramel apple dip. After the hard work is done, enjoy a glass of wine as you wait for the caramel apples to cool.
Gourmet Cooking Classes Near You
Take your culinary skills to new levels with guidance from five-star chefs.
5. Make Halloween Themed Treats
A quick search of Pinterest and a trip to the grocery store is all you need for this fun and festive foodie date idea. Make spooky treats like ghost-shaped cookies, adorable mummy dogs or sweet potato jack-o-lanterns. Don't forget to snap a few pictures before you enjoy the spread together!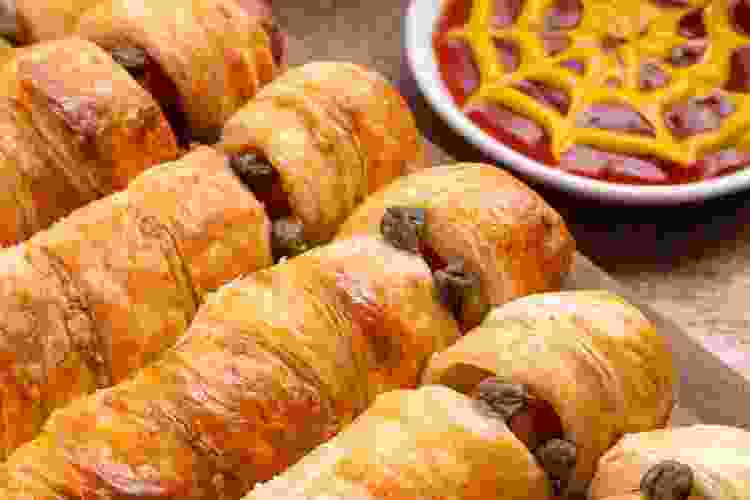 Halloween Date Ideas at Home
6. Sign Up for a Virtual Experience
A Halloween-themed virtual experience allows you and your date to stay home but still get in the spooky spirit! Develop your tasting palate together with a virtual whiskey tasting or a virtual wine tasting. Learn to mix cocktails in an online mixology class, or if you and your date prefer coffee, you could learn to pull espresso and pour lattes together in an online coffee class instead.
7. Hand Out Candy
If you live in a neighborhood with lots of kids, staying in and passing out candy could be a sweet Halloween date night idea. Shop for the perfect candies together, then bond over how cute the tiny trick-or-treaters are that come to your door.
8. Rent a Scary Movie to Watch at Home
Curl up on the couch for a cozy night in watching a horror movie with your date. Between the jump-scares, suspense and harrowing scenes, there will be plenty of opportunities to snuggle up with your date on the pretext of "fear."
9. Make Halloween-Themed Cocktails
For this Halloween date idea, find a few Halloween-themed cocktail recipes online and gather your ingredients for an evening of shaking, mixing and stirring spooky drinks! If you've got kids in the mix, this spooky non-alcoholic Halloween punch packs both flavor and fun.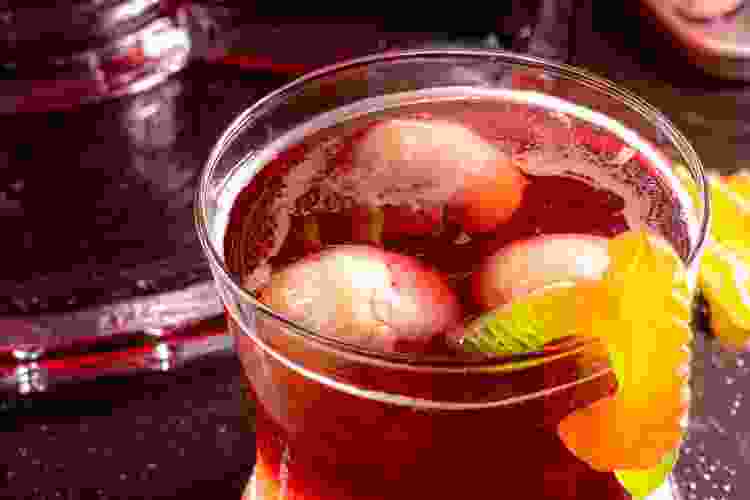 Classic Halloween Date Ideas
10. Go to a Corn Maze
Crisp fall air, golden corn swaying in the breeze…wander a corn maze for a romantic date idea. To make this date a bit spookier, see if you can visit the maze in the evening. Some locations offer evening tours!
11. Go Apple Picking
Find a local orchard, don your favorite flannel and go apple picking for your Halloween date night idea. Enjoy fresh apple cider and the great outdoors as you pick apples together. To truly make this date festive, you could listen to a true-crime podcast on the drive to the orchard or invite friends for a great double date idea.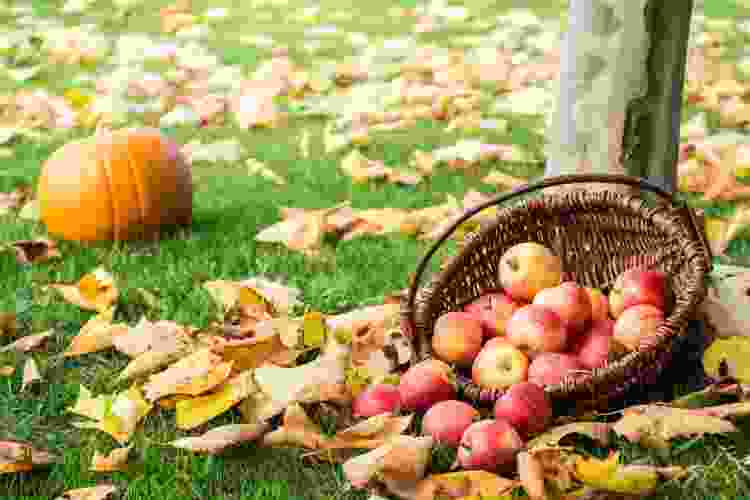 12. Take a Drive to See Fall Foliage
Take a drive with your date to scout out the best fall foliage in your area. Grab coffee for the road (pumpkin spice lattes, of course) and pop on a scary story podcast to get in the Halloween mood as you drive.
Book a Local Food Tour Now
Explore your city's best bites, esteemed eateries and hidden gems with a top-rated tour guide.
13. Visit a Pumpkin Patch
Find the perfect pumpkin for pumpkin carving at your local pumpkin patch. As you wander the rows of pumpkins, snack on cider donuts and debate over who's watched the Great Pumpkin Charlie Brown episode more times.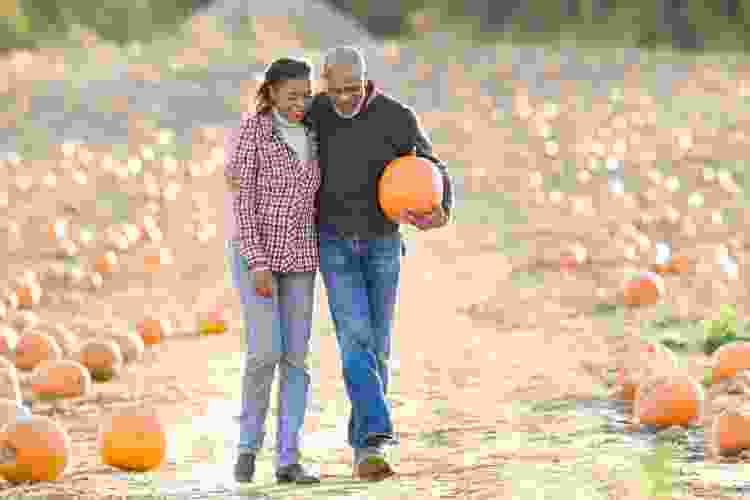 14. Attend a Fall Festival
Come October, fall festivals spring up all over town. Whether it's a carnival, county fair or amusement park, you and your date will find something fun to eat or do together.
15. Carve Pumpkins
After picking up a few pumpkins (at the pumpkin patch, perhaps?), get those creative juices flowing to carve pumpkins together. This classic Halloween date idea is best accompanied by some festive snacks or at least an Oktoberfest brew.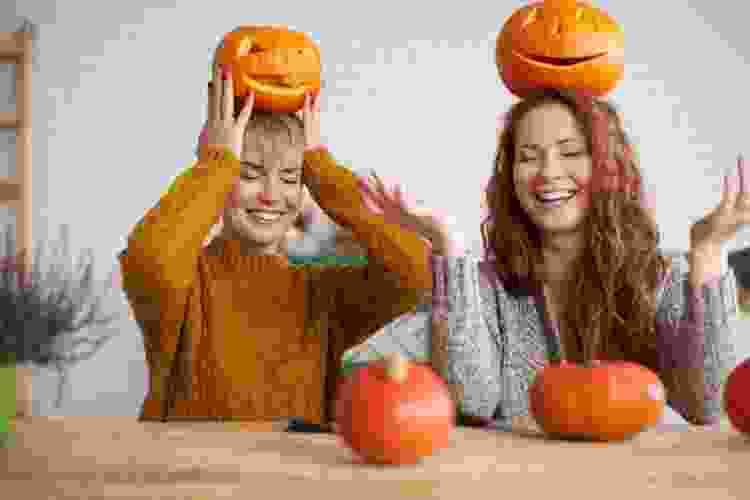 Spooky Halloween Date Ideas
16. Share Ghost Stories Around the Campfire
Pack a flashlight, ingredients for s'mores, a warm blanket and your best scary stories for an evening sharing ghost stories around the campfire. Let your creativity flow as you spend the evening storytelling for this Halloween date idea.
17. Take a Ghost Tour
A Halloween date night is the perfect opportunity to take a local ghost tour. On a ghost tour, you'll walk to different spots around your city and learn about every creepy and criminal event that's happened in your neighborhood. This is especially fun if you live in a spooky city like Nola, where New Orleans ghost tours are in abundance!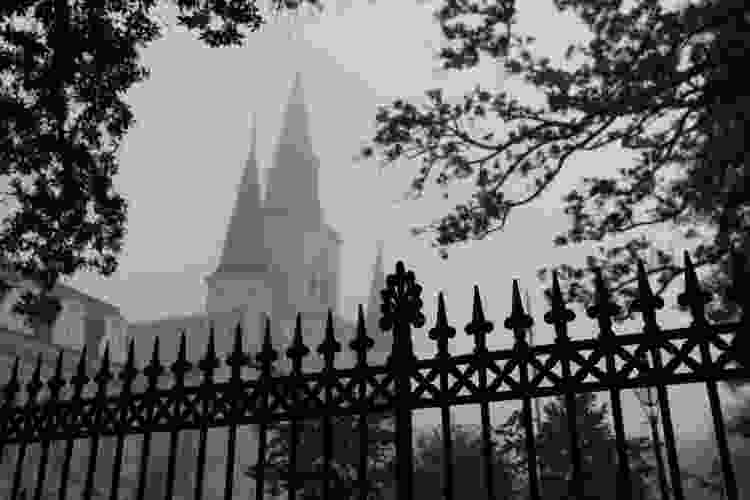 18. Visit a Local Haunted Spot
If you know of a haunted spot in your city (think, a creepy street, a spooky graveyard, a corner where someone definitely committed a historic crime), challenge your date to go visit the spot with you as a Halloween date idea — at night. Then, digest the spooky spot over drinks at your favorite restaurant.
19. Visit a Haunted House
Visiting a haunted house on Halloween is a classic Halloween date idea. There are plenty of scares, a few laughs at your date's terrified reactions and plenty of opportunities to grab one another's hand.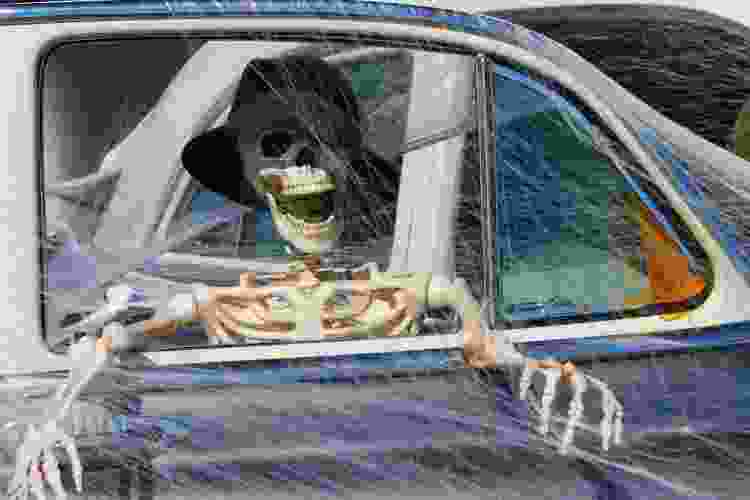 20. Watch a Horror Movie at a Drive-In
Get out of town and snuggle up in your car for a horror movie at your local drive-in theater. They're likely to be showing Halloween-appropriate movies all month long, so you'll have a few options when planning your date.
Join an Online Mixology Class
Craft cocktails. Palate-pleasing food pairings. Master mixologists. Skip the crowded bar scene and host your own virtual happy hour.
Costumed Halloween Date Ideas
21. Host a Costume Party
If you and your date are really into the costume part of Halloween, why not rope your friends into a Halloween costume party? Plan Halloween-inspired drinks and a few festive snacks to really set the mood, and don't forget to take a vote for the best costume at the party.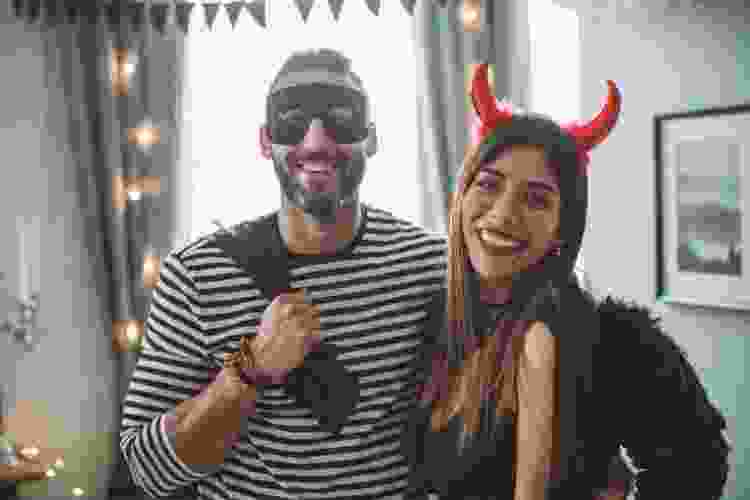 22. Go to Dinner in Costume
Spice up a typical dinner date by going out in style! Don your Halloween costumes for an evening out to dinner. Laughs are guaranteed and don't let the funny looks from the other patrons throw you off your game.
23. Make Costumes for One Another
For a fun surprise, make or buy costumes for one another and then surprise your SO with your choice on date night. Once you've donned your costumes (and probably laughed a lot), you can hit the town in your festive attire or just stay in for a night at home watching scary movies.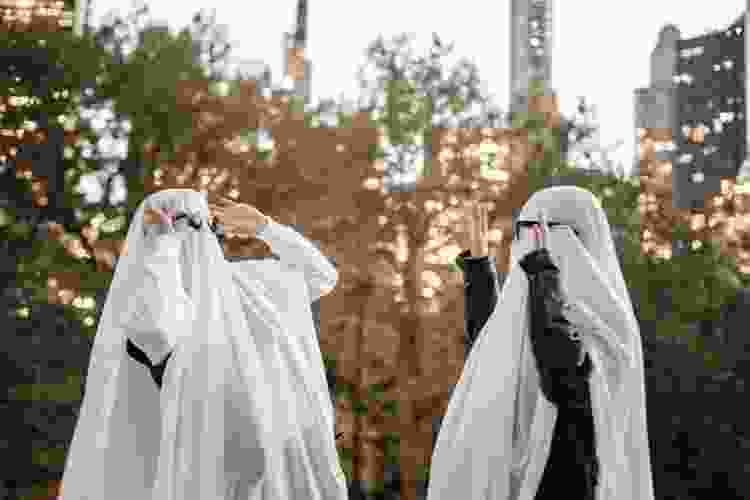 Join 200,000+ Culinary Enthusiasts
Exclusive deals, recipes, cookbooks, and our best tips for home cooks — free and straight to your inbox. PLUS: 500 Rewards Points.
From foodie dates taking a festive cooking class, to spine-chilling haunted houses, to chill dates at home learning to make cocktails, hopefully this list of Halloween date ideas got your creative juices flowing to plan your own perfect Halloween date this year.
For even more fun ways to celebrate your favorite holidays, check out other experiences happening on Cozymeal.