55 Fun Last-Minute Date Ideas for 2023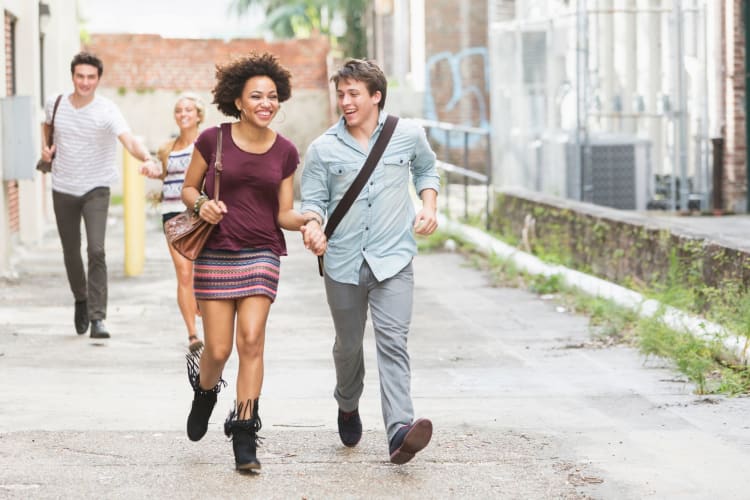 Are you looking for some awesome last-minute date ideas for fun plans at a moment's notice? You're in luck! There are tons of great activities that require little to no planning to enjoy with that special someone.
Spontaneous dates can, in fact, be the best dates. Short-notice outings can turn out to be some of the most memorable. So don't panic when you need a last-minute date idea. Save this list for when the situation arises, and you'll be more than ready.
Jump to Section
Gourmet Cooking Classes Near You
Take your culinary skills to new levels with guidance from five-star chefs.
Last-Minute Date Ideas for Foodies
Food-themed last-minute date ideas allow you to have a great time and enjoy some delicious flavors together. Plus, you might just find your new favorite recipe or special date night eatery.
1. Hands-On Cooking Classes
Cooking classes are a fun last-minute date idea and an awesome way to sharpen your culinary skills. There are likely plenty of cooking classes near you with last-minute openings. Do a little searching to find an open spot. There are cooking classes in Denver, cooking classes in Philadelphia and countless other options all over the country. Too late notice to venture out? There are interactive online cooking classes you can participate in right from the comfort of your kitchen.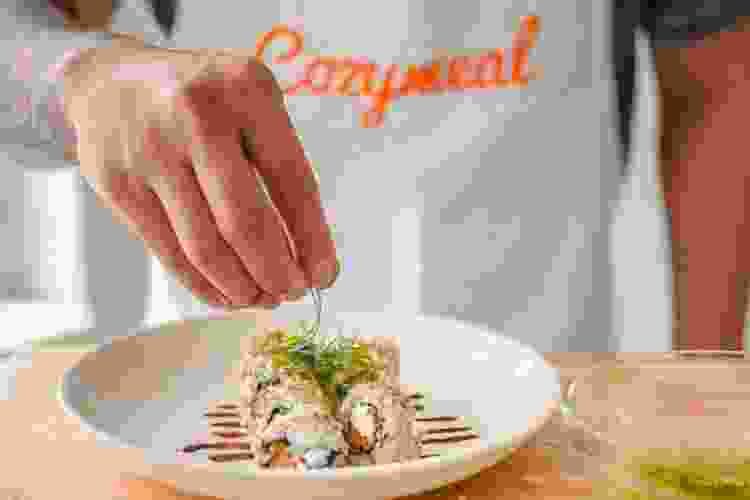 2. Unique Private Chef Experiences
A private chef experience is a wonderful last-minute date idea that's a one-of-a-kind experience. Look for private chefs near you with available bookings, and you're sure to enjoy a great meal. There are talented private chefs in Chicago and all over the Midwest. There are also great private chefs in NYC, LA and everywhere in between. Find one in your area that specializes in your favorite cuisine for an incredible dining experience.
3. Immersive Food Tours
There are likely some great food tours near you where you can dip into your local culinary scene for an adventurous last-minute date idea that any foodie will love. Unique food tours in Boston highlight the historic city and its local favorites, while food tours in San Francisco allow you to explore the fresh cuisine of the Bay Area.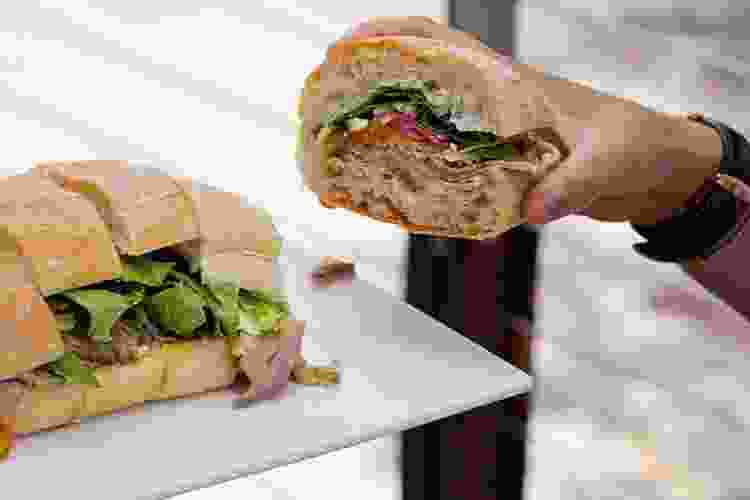 4. Interactive Virtual Beverage Tastings
Enjoying some tasty drinks can make for a fun and unique event. If you are looking for a last-minute date idea that you can enjoy from home, look into online mixology classes. You'll work with an instructor in real-time as you and your date whip up your own cocktails. Or, if you'd like a laid-back option, check out virtual wine tastings. A seasoned pro will guide you through wine tasting and educate you about this popular beverage. With the number of interactive virtual beverage experiences available, you're likely to find one of these stay-home date ideas to fit with your last-minute timing.
Book a Virtual Wine Tasting Now
Bring the winery home with an unforgettable live virtual wine tasting. Your personal sommelier is standing by.
5. Behind-the-Scenes Brewery and Winery Tours
Many brewery and winery tours have empty spots that never get filled. Check out a few websites and find a local spot with space available on their next tour slot. You'll get a behind-the-scenes look at the beer or winemaking process and enjoy a fun-filled date experience.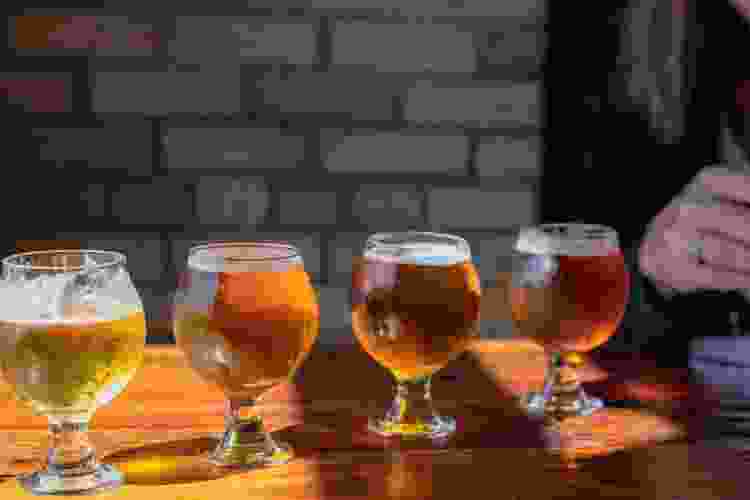 6. Relaxing Dinner Cruises
Dinner cruises are a unique way to enjoy a meal on the water. If you're lucky enough to live near an ocean, lake or river, there are likely dinner cruises within driving distance. These vessels are typically large and have plenty of seating, so you might be able to snag tickets for a last-minute date idea.
7. Breakfast of Brunch and Bubbly
Sometimes you need to be creative about getting date times in. If morning works best, why not enjoy breakfast or brunch and refreshing mimosas? Many restaurants host a weekend brunch, and some even offer weekday brunch menus. Or, gather the ingredients and whip up a delicious brunch with bubbly at home for a last-minute date idea that includes a homemade morning meal.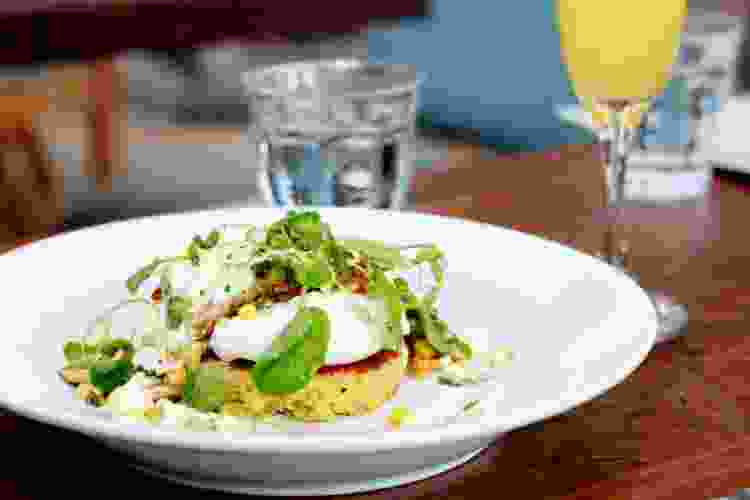 8. Engaging Dinner Theaters
Dinner theaters are an awesome way to combine food and the performing arts. Themes vary from murder mysteries to one-man comedy shows. Check local facilities for available tickets to the next show. Or, for a more accessible last-minute date idea, look for a cinema that has in-theater dining to catch a movie with your meal.
9. Check Out a Food Truck
Some of the best cuisine around is mobile. Food trucks are an awesome way to explore ethnic cuisine or indulge in fried favorites. Check mobile apps to locate a nearby option and enjoy a last-minute date idea that will please your appetite.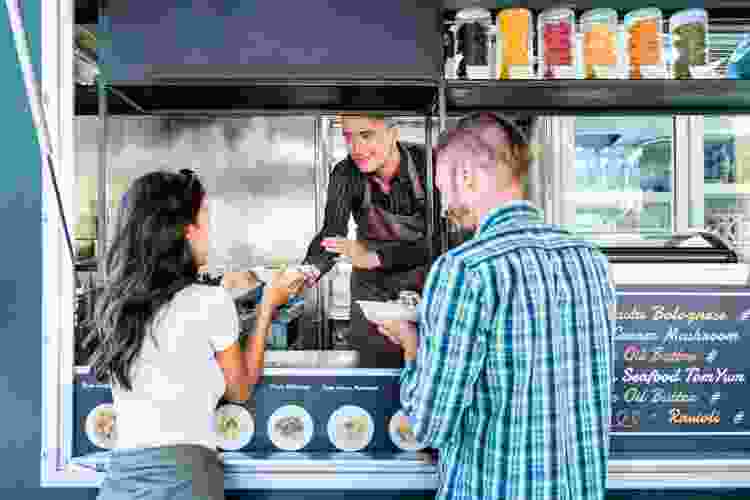 10. Fun at the Farmers Market
Explore the farmers market for a fresh foodie's paradise. Many areas have markets on weekend mornings as well as weeknight evenings, so you can find one that works with your preferred timing and schedule. As a fun twist, both of you can pick up an ingredient that you've never tried before and continue your last-minute date idea in the kitchen, learning to prepare your new finds.
Book a Local Food Tour Now
Explore your city's best bites, esteemed eateries and hidden gems with a top-rated tour guide.
11. Try a New Type of Cuisine
Trying new things together is an exciting part of dating and getting to know each other. Explore a new type of cuisine for a date night out with an adventurous twist. Check out the local Indian place or visit that must-try vegan eatery. Or, explore an international grocery store and pick up a spread to try at home. Who knows? You might even discover a new favorite dish.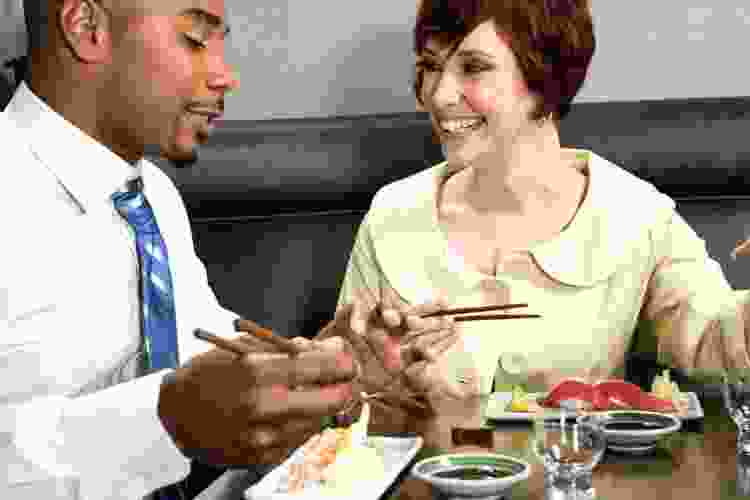 Last-Minute Date Night Ideas
If you find yourself with a free evening and are looking for a last-minute date idea, there's no shortage of fun ways to get to know each other.
12. Hit a Dance Club
Get moving to your favorite hits at a local dance club. From pop and hip-hop to swing and salsa, there's likely a club in your area that fits your mood. This is a great way to let loose, get your heart pumping and explore the local music scene.
13. Take to the Bowling Lanes
Take your date to the lanes for a last-minute date idea with a little competition. Bowling is a fun game for enjoying each other's company and connecting over a classic pastime. Many areas have bowling alleys at various budgets and with different features to meet your needs and preferences. You could even invite a few friends along for a fun double date idea!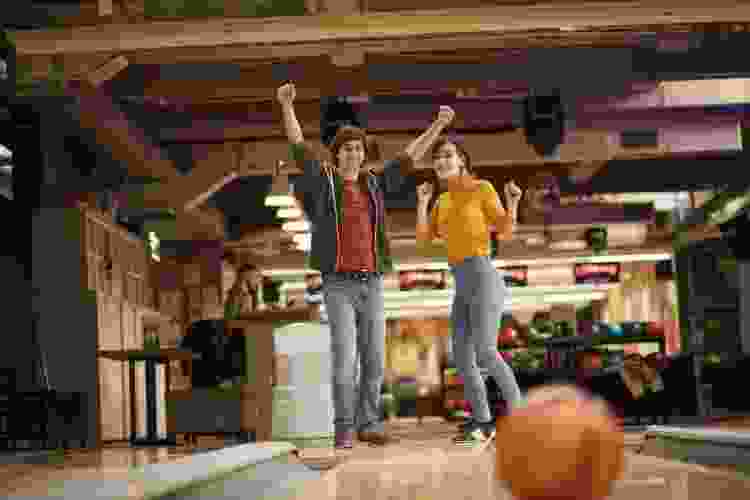 14. Try Axe Throwing
Axe throwing is a fun activity that's been growing in popularity. Try out this trending game and test your aim at a new skill. Many facilities take walk-in customers, and games aren't too long, making this an ideal last-minute date idea with super short notice.
15. Play Laser Tag
Laser tag is a classic fun way to get moving! This high-tech battle is a great last-minute date idea for those that love the thrill of competition. Many arenas welcome walk-ins or have open playing slots to reserve right up until the battle's starting time.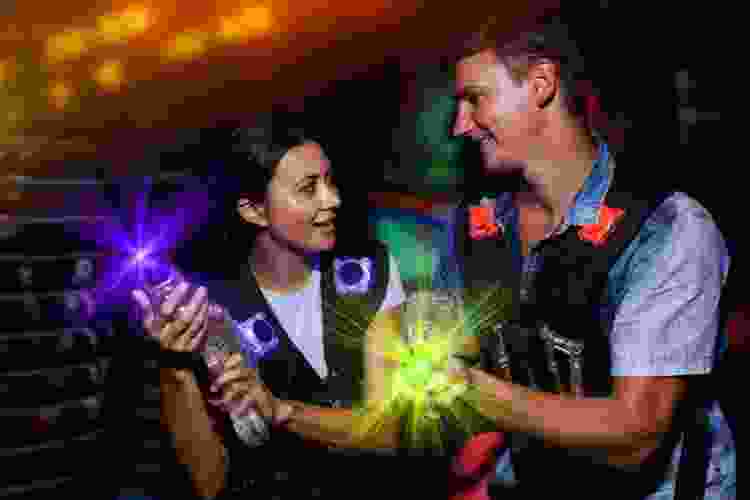 16. Go on a Guided Tour
Do you want to learn more about your city? A guided tour will have you learning fun facts and history from a local expert. For a spooky twist, look for a ghost tour that will highlight all of the most haunted places in your location.
Book a World-Class Private Chef Now
Five-star fine dining from the comfort of home. Find your favorite private chef experience starting at $59/person.
17. Catch a Show
Many theaters and showhouses sell same-day performance tickets at deeply discounted prices. Give them a call or stop by the box office for a budget-friendly last-minute date night idea. Not only will you enjoy a great show together, you'll also get to do it for a bargain.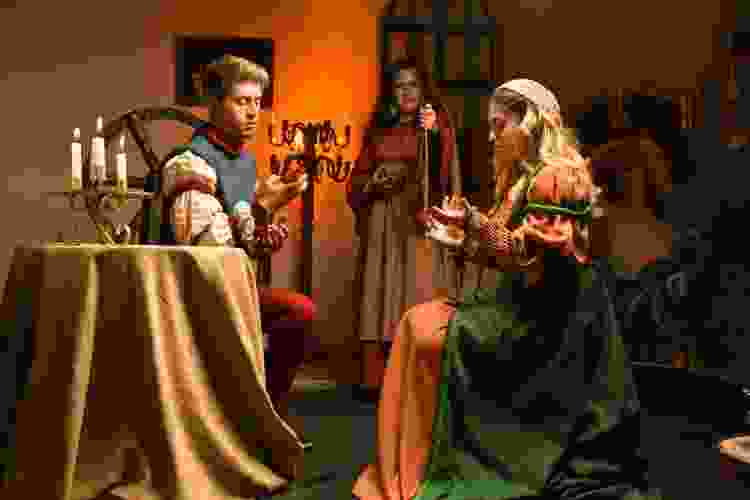 18. Head to a Sporting Event
Checking out a local sporting event is a fun activity and allows you to get to know your local scene. No pro sports teams in your area? Many college and university athletic events have plenty of open seats that can be snagged right up until the event for an awesome last-minute date idea. Keep an open mind and be willing to check out a sport you've never watched before. Who knows? You just might become a huge fan.
19. Enjoy Live Music
Live music is a fun and entertaining way to spend a date. Check out reputable ticket resale sites or look into lesser-known venues that are likely to have seats available. Can't find any live music in the area? Create your own at karaoke night for a memorable last-minute date idea.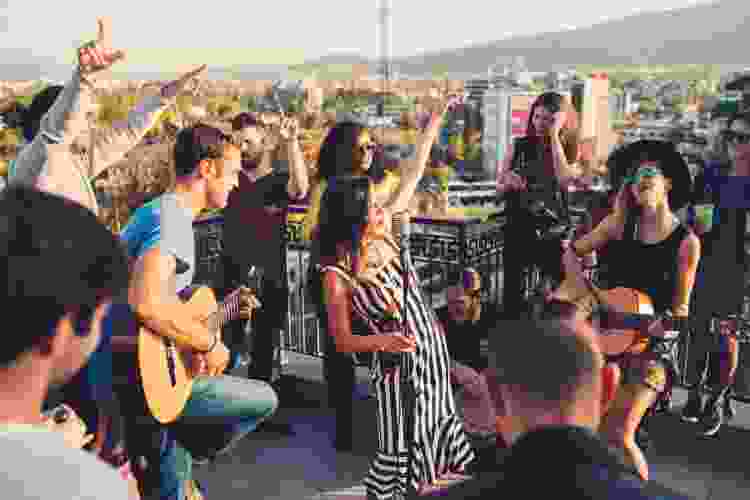 20. Take in a Comedy Show
Laughter is an awesome way to connect, and a comedy show is sure to get you giggling. Look for area performances and purchase tickets. If you can't find any major comedians performing at the last minute, you might need to get creative. Search online for local open mic nights and improv shows and catch a set from an up-and-coming performer.
21. Dinner and a Movie With a Twist
You can always rely on the old standby: dinner and a movie. However, flip the order of the two for a more doable last-minute date idea. Purchase tickets for an earlier movie showing that's more likely to have seat availability. This allows you to know exactly what time you'll be done to make dining reservations. Then, break down and discuss the movie over a late evening meal.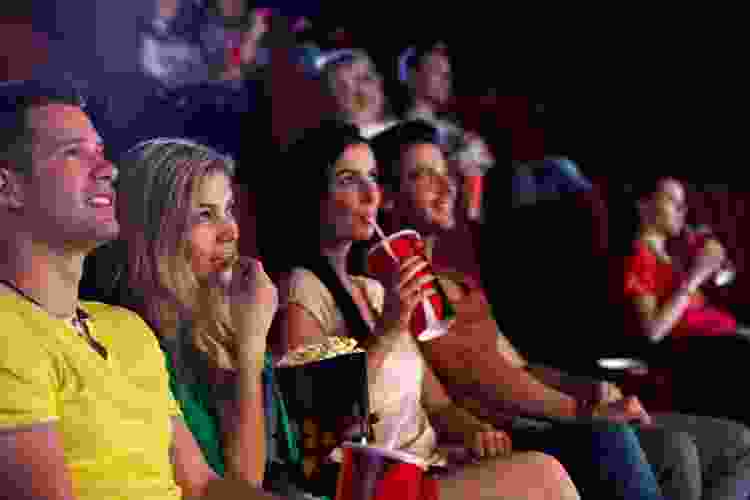 22. Hit the Arcade
The arcade is a fun and interactive way to get to know each other better. With the wide variety of arcades around, hitting one up is a totally doable last-minute date idea. Face off in a game of Skee-Ball or beat each other's high scores in Tetris. You can head to a large mainstream space like Dave and Busters or check out a small local game spot full of vintage favorites like Pac-Man.
Join an Online Mixology Class
Craft cocktails. Palate-pleasing food pairings. Master mixologists. Skip the crowded bar scene and host your own virtual happy hour.
Free Last-Minute Date Ideas
Just because you have free time to plan a date on the fly doesn't mean there's room in your budget to make it happen. Fortunately, these last-minute date ideas are free, fun and plannable at a moment's notice.
23. Explore a Mall
Window shopping is a great way to get to know each other's tastes and check out the latest trends. Wander the mall and pop in and out of your favorite stores. You can each select a quirky outfit for the other to try on for a fun and hilarious twist.
24. Discover a Museum
Many museums have pretty expansive open hours, making visiting one a great last-minute date idea. Search online for free admission days or those that offer reciprocal memberships to any that you already have. If you're a student, member of the military, healthcare worker or teacher, you might be able to score free admission at a few museums in your area, too.
25. Have a Game Night
Stay in and have a cozy and entertaining game night. This simple date idea can come together in mere minutes, making it the ultimate last-minute date idea. Borrow a few games from friends or neighbors to try your hands at new options. Or, check out your local library. Many offer games for borrowing. So pop by, grab a few and learn to play some fun new board games together.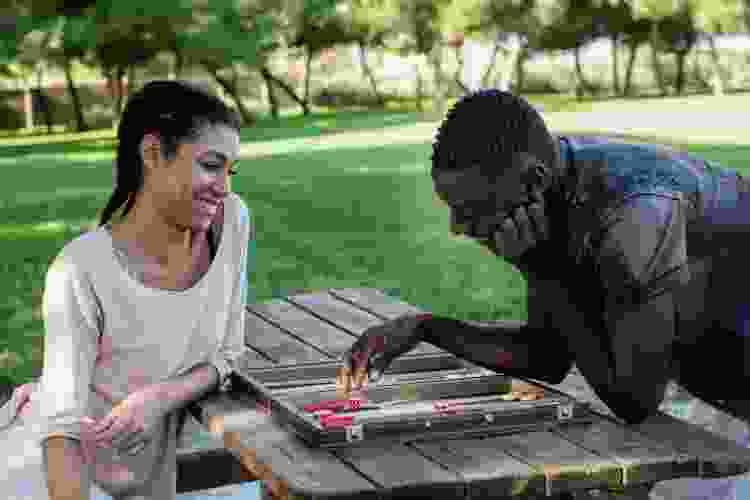 26. Volunteer Together
Volunteering is an awesome way to connect while giving back to your community. Check with local non-profits for last-minute volunteer opportunities. Everywhere from the animal shelter to the food pantry would welcome a few extra sets of helping hands. It's a last-minute date idea with long-term rewards for everyone involved.
27. Do Yoga
Yoga is an awesome way to unwind, de-stress and stretch your muscles. Plus, it turns finding a last-minute date idea into a relaxing activity. There are tons of yoga videos that you can stream for absolutely free. Grab a mat or towel and follow along with the routine for a rejuvenating workout.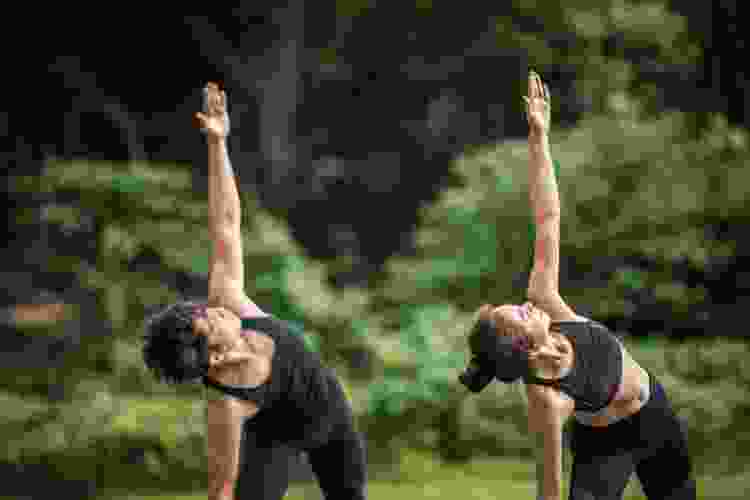 28. Enjoy a Movie Night
Going to the movies can be fun yet pricey. Stay in and create a movie night at home. Borrow a movie from the library or check out the free movie streaming sites online. Plus, you can add snacks like nostalgic movie candy and microwave popcorn for just a few dollars.
Book an Online Cooking Class Now
Ready to perfect your homemade pasta, paella or pad thai? Join a world-class chef from the comfort of your kitchen.
29. Head Out on a Bike Ride
Take a leisurely bike ride to casually chat and enjoy the scenery for a cute summer date idea. Check out your local bike trail map to find a route you've never explored before. This fun and physical last-minute date idea will allow you to get a workout in while enjoying each other's company.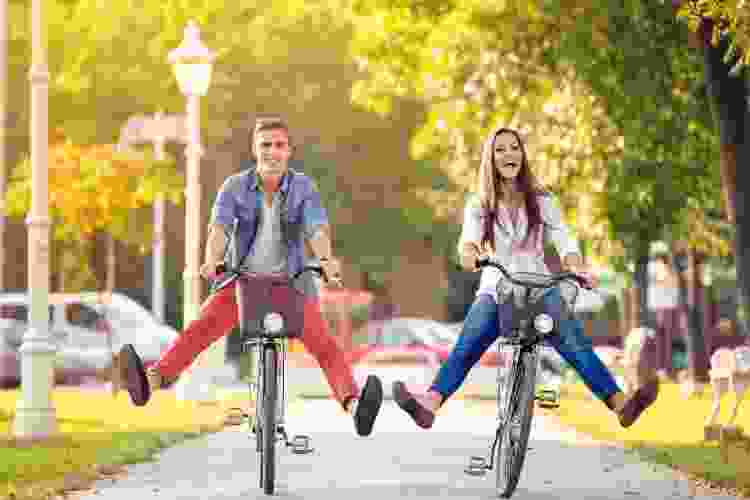 30. Go on a Scavenger Hunt
A scavenger hunt is an awesome way to explore your city or neighborhood. It also makes for an exciting and adventurous date to remember. Look for a free mobile app or create your own list with a little online inspiration. Then search the city together for landmarks and items to mark off your list.
31. Check Out a Festival
There are festivals celebrating everything from holidays to specific foods happening all over the country. Taste of Chicago, for instance, is dedicated to the wide array of cuisine in the region. Find a festival in your area and check it out for a last-minute date idea with a fun vibe. Many offer free admission and plenty of entertainment and people-watching. Wander together as you take in the sights, sounds and local atmosphere.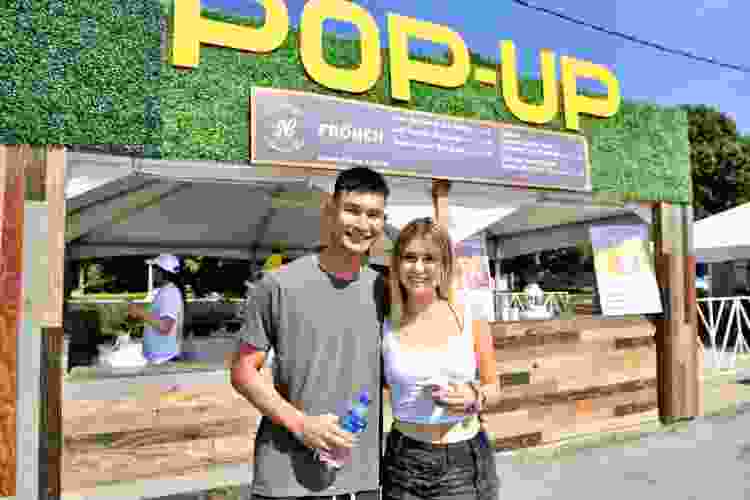 32. Visit the Library
Check out your local library for a free and fun outing that allows you to get to know each other better. Explore the rows of books and share your favorites with each other. Head to the youth section and find your childhood favorite. Reread it together for a meaningful blast from the past and a super frugal last-minute date idea.
Creative Last-Minute Date Ideas
If you want an activity that gets your creative juices flowing, you're in luck. These awesome last-minute date ideas are artsy, fun and allow you to express your imaginative side.
33. Take a Sewing Class
A sewing class allows you to learn a valuable life skill while spending time together. Check out local availability for an interactive, hands-on class that will teach you to hem and sew like a pro.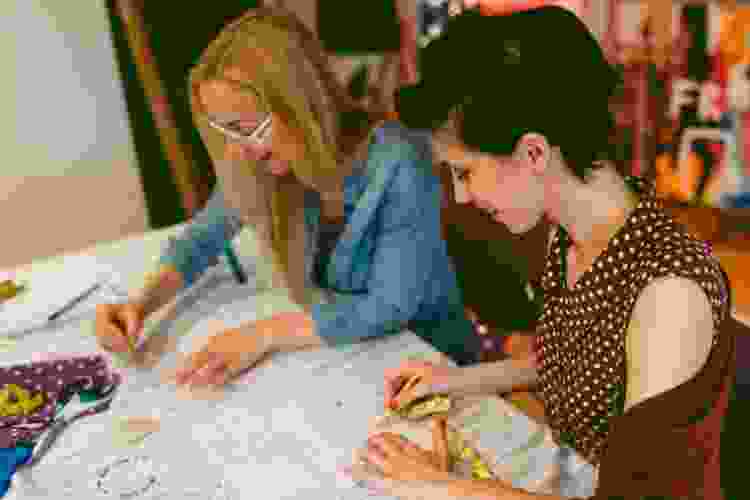 34. Learn the Art of Glass Blowing
Glass blowing is a fascinating art form. Learn more about it and try your hand at it during a class for a unique last-minute date idea. Check out a local workshop for available times. Many have walk-in hours where you can observe the process and even try the technique yourself.
Book a Gourmet Cooking Class Now
Kick-start your culinary confidence with help from a world-class chef. See what's cooking in your city today.
35. Take a Pottery Class
Learn to sculpt in a creative pottery class. Your instructor will teach you the basics of working with clay and properly using a pottery wheel. If there's no last-minute availability in a pottery class, head to a paint-your-own studio instead. These spots typically welcome walk-ins and allow you to custom paint your own piece of ready-made blank pottery.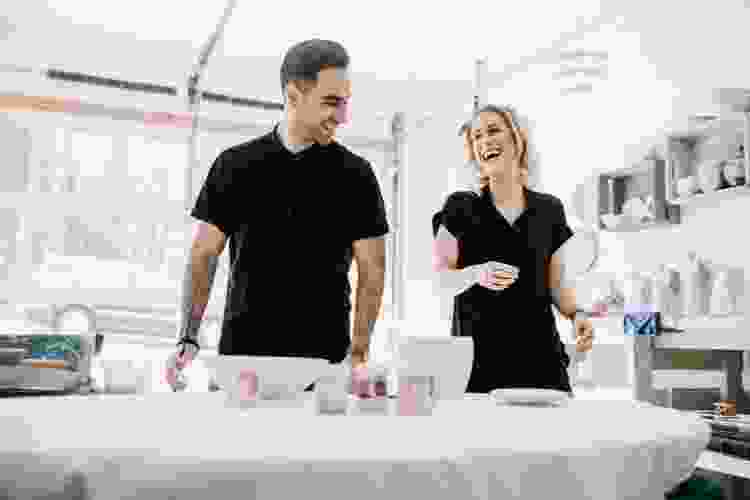 36. Visit an Art Gallery
Observing art is one of the best ways to heighten your creative skills. Visit an art gallery together and bond as you discuss and interpret the works. A quick online search allows you to plan this last-minute date idea in just a few seconds. You might just find that perfect piece of fine art to purchase and bring home.
37. Explore Urban Art
If you live in an area that features urban art pieces like graffiti murals, make an itinerary to check them out. Depending on where you live, you might be able to walk from piece to piece. If not, just enjoy the drive. Either way, you're both sure to be inspired by the talent and creativity of these urban artists.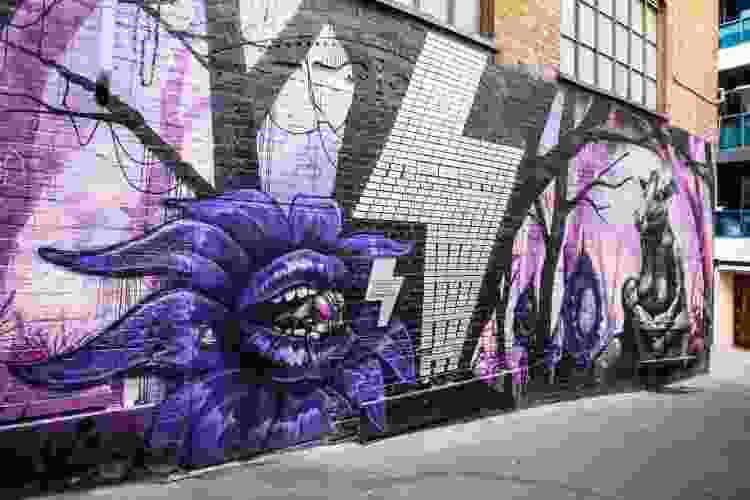 38. Take a Painting Workshop
Learning to paint is a fun adventure. Head to a painting workshop together for a bonding experience. Check out local paint classes for open seats that you can book for a last-minute date idea. If you can't find any, grab supplies from the art store and search for a tutorial online. With skilled instructors, you can create your own stunning canvas right at home.
39. Discuss a Book Together
A book chat can allow you to get to know each other and heighten your creative literary skills. Pick up two copies of the same book and get to reading simultaneously. Stop every few chapters to reflect and discuss the plot. This last-minute date idea can give you hours of meaningful discussion that you can break up into multiple dates.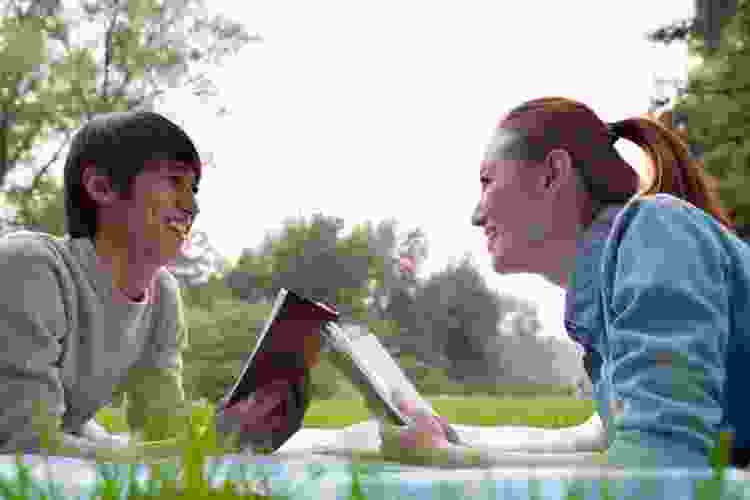 40. Try a Photography Challenge
A photography challenge is an awesome way to explore and learn to snap better pictures. Create a list of photos you both should take, and then head out to collect your images. Edit each one and compare them with each other's results. You're sure to find interesting similarities and differences between your tastes and photography preferences.
Book a Local Food Tour Now
Explore your city's best bites, esteemed eateries and hidden gems with a top-rated tour guide.
41. Pour Your Own Candles
Create your own custom-scented candles at a specialty shop. Most of these places offer walk-in services for a fun last-minute date idea. Mix and match the fragrance oils to find just the right blend that you'll both love, and enjoy your creation as it scents your home.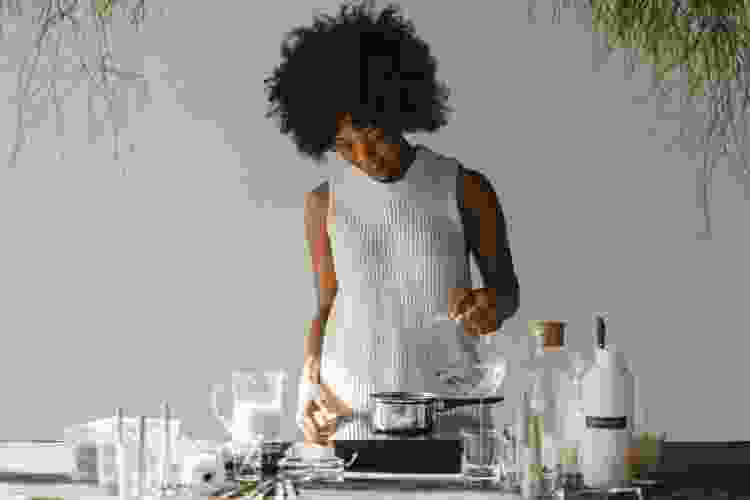 42. Create Wooden Decor
Attend a woodworking class or sign painting workshop to create your own decor. You can make everything from coasters to coffee tables in these fun classes. If you can't find an open spot at the last minute, inquire about take-home options. Many workshops offer kits so you can paint a wooden sign or create wood string art right at home.
Outdoorsy Last-Minute Date Ideas
If you find yourself looking for a last-minute date idea and the weather forecast is promising, head outdoors. These activities have you enjoying tons of fun in the sun — or under the stars!
43. Hit the Trails
Check out your local park system's website and find a trail map. Maybe you have a favorite you'd like to hike again, or perhaps there are new routes to explore. Pack a bag with water, snacks and bug repellent, and enjoy each other's company in the great outdoors.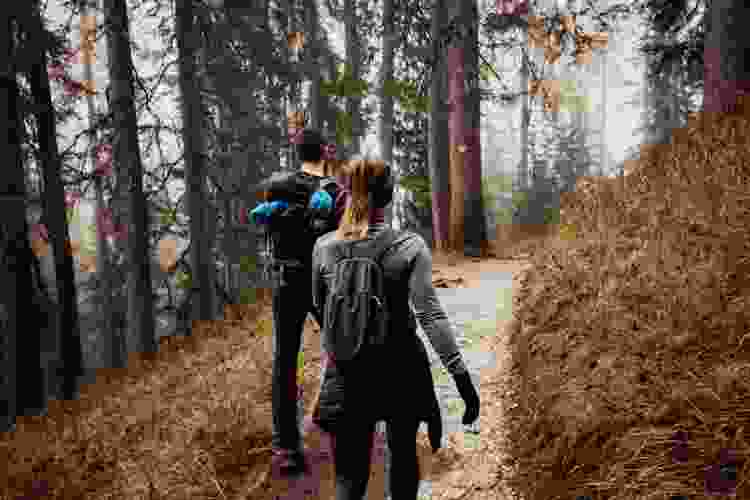 44. Pack a Picnic
Enjoy a classic picnic date idea at a nearby park for a quaint way to connect. To make this last-minute date idea even easier, order a pre-made lunch at your local deli or sandwich shop. Grab a comfy blanket and find a perfect spot to dine al fresco in the sun.
45. Take to the Water
If you have local waterways, why not explore them in a new and exciting way? Rent a canoe to paddle across the peaceful lake together. Or, if you're searching for a little more excitement, look for last-minute openings at a nearby white water rafting excursion or jet ski rental.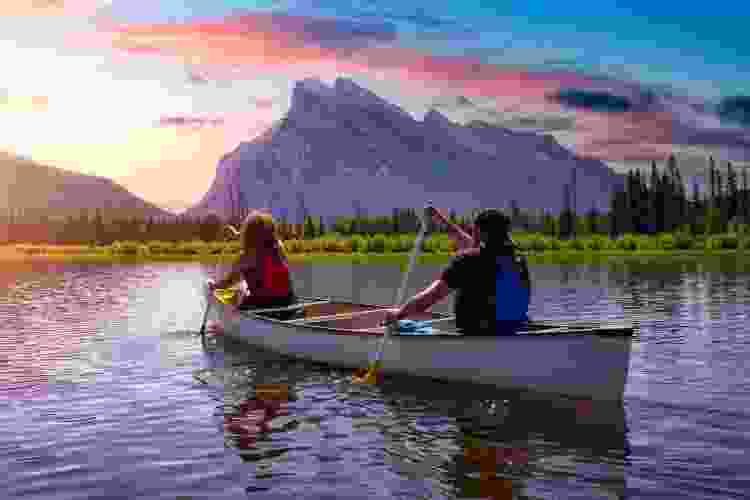 46. Go Camping
If you have all of the equipment, camping is an easy last-minute date idea to make happen. Load up the car and search for open lots at nearby campgrounds. If you don't have camping gear or are a first-time camper, check local parks for cabins for rent. You just might have luck finding an opening, especially during the week or in the off-season.
Book Your Virtual Wine Tasting
Bring the winery home with an unforgettable live virtual wine tasting. Your personal sommelier is standing by.
47. Lounge Waterside
Bask in the sun and enjoy a day by the water. Check out a local beach and relax in the sand. If you don't have any nearby water, look for a public pool or water park. Many offer day passes that allow you to sit poolside and enjoy the sunny weather.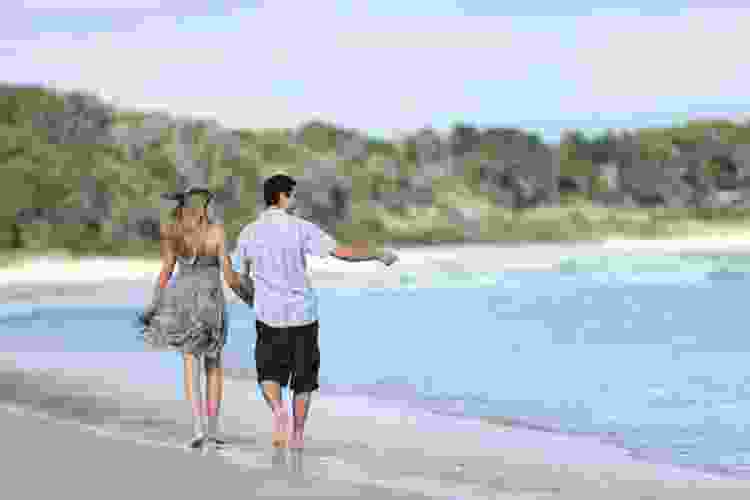 48. Explore Your City
Take an urban hike and explore the nearest metropolitan area. Check out the greenspaces and admire the architecture. Do a little on-the-go research and note any significant locations and historical landmarks. This last-minute date idea allows you to enjoy great weather while experiencing the energizing atmosphere of the city.
49. Check Out the Local Zoo
The zoo is not just an exciting destination for kids. Your local zoo is an awesome way to connect with nature and learn about different species not native to your area. Discuss your favorite animals and observe their fascinating behavior as you explore the exhibits together.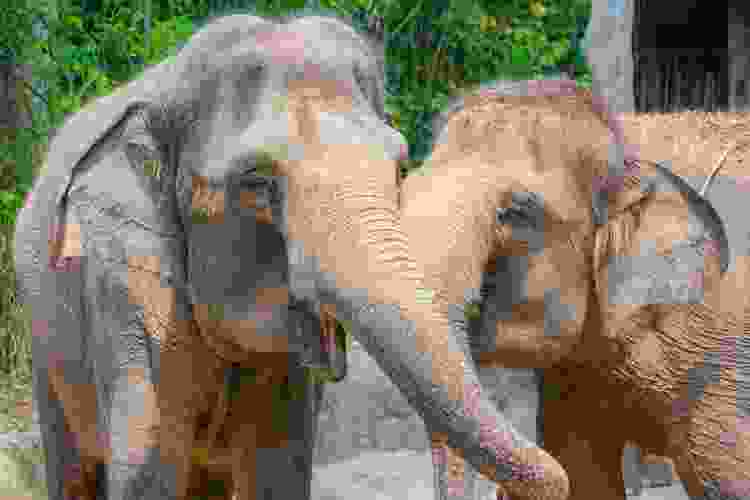 Last-Minute Date Ideas for Groups
It's always awesome when a group's schedules align and you get to spend quality time together. These group-friendly last-minute date ideas allow multiple couples to enjoy fun activities together with spontaneity.
50. Progressive Dinner
If you all live within a reasonable distance from each other, plan a last-minute progressive dinner. You can run to the store or, for a fun challenge, only use ingredients you have on hand. Each couple then prepares a dish to share for the evening. Rotate between each other's homes, sampling the dishes you've all prepared for a unique multi-course meal.
51. Hold a Sporting Event
Why not create your own sporting event? With a group, you have plenty of people to create teams and compete in exciting games. Play a nostalgic game of Wiffle ball or challenge each other to a pick-up game of soccer for a last-minute date idea that doubles as a workout. For a more low-key option, hold a corn hole tournament and see which couple comes out on top.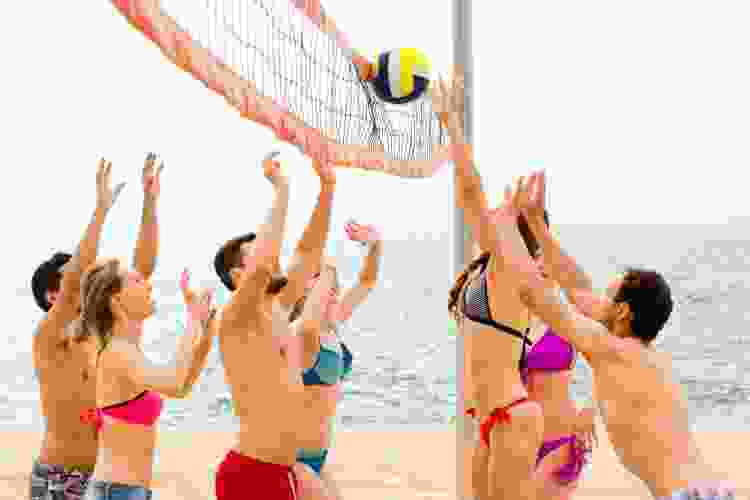 52. Compete at Trivia Night
Combine your brainpower and sign up as a team for trivia night. Many local bars hold these events on various nights of the week. A little quick research makes this an easy last-minute date idea for groups to meet at and compete for the win.
Book a World-Class Private Chef Now
Five-star fine dining from the comfort of home. Find your favorite private chef experience starting at $59/person.
53. Go Golfing
Check your local course for last-minute tee times and reserve enough to accommodate your group. You can also check your local Top Golf for bay availability for high-tech fun. Or, go old-school and head to the putt-putt course as a group for a fun game of miniature golf.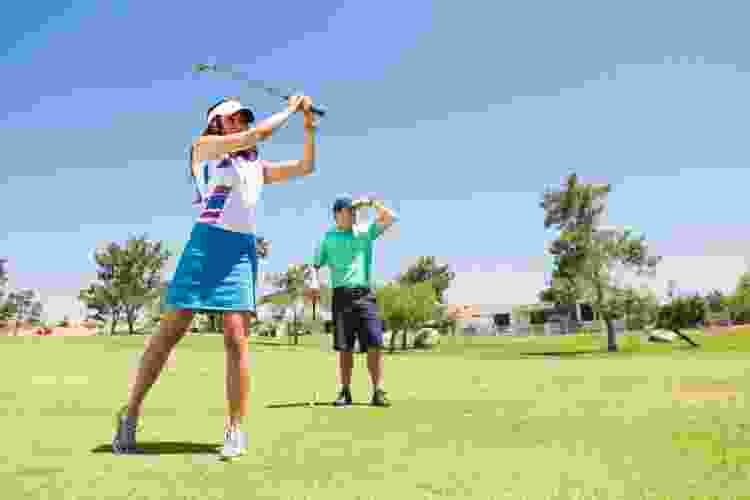 54. Hop on a Pedal Bus
Pedal buses are gaining in popularity for their quirkiness and cooperative fun. Check out your local options and look for available times for a unique last-minute date idea everyone will enjoy. Your group can hop on and enjoy your favorite beverages and tons of laughs as you pedal through the streets.
55. Cook an Outdoor Meal
Grab your group and cook an outdoor meal for a fun and cooperative way to prepare dinner together. Ask each couple to bring their favorite meat to barbecue, and then fire up the grill. Alternatively, build a campfire and roast hot dogs and s'mores. Then relax fireside and catch up as a group.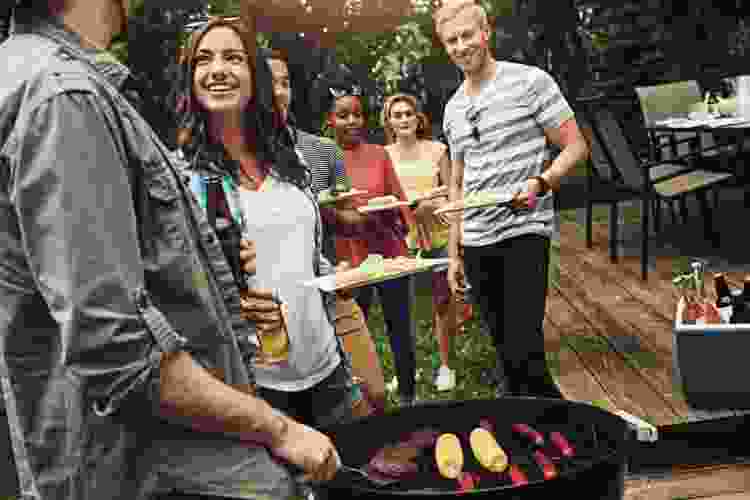 Join 200,000+ Culinary Enthusiasts
Exclusive deals, recipes, cookbooks, and our best tips for home cooks — free and straight to your inbox. PLUS: 500 Rewards Points.
Last-minute date ideas don't have to be stressful, complicated or expensive. In fact, there are plenty of fun things for couples to do that are relaxing and even free. So when you are planning an outing, be grateful for the opportunity to spend time together, and keep in mind that the company is what makes it a wonderful experience.
For even more fun last-minute date ideas, check out other experiences happening on Cozymeal.