33 Cute One-Year Anniversary Date Ideas for 2023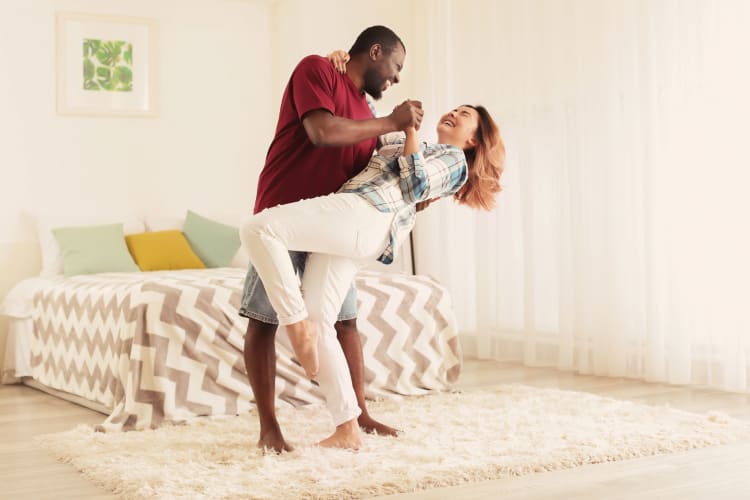 Commemorating your first anniversary with a significant other is an exciting time, but coming up with one-year anniversary date ideas can be daunting. A good date idea for a first anniversary should capture the essence of your relationship thus far and celebrate the many happy years to come.
To help, we've put together a list of some of the most romantic and memorable things to do for a one-year anniversary. Whether you're looking for a glamorous night on the town or a cozy evening at home, these one-year anniversary date ideas will inspire you to plan the perfect day for you and your partner.
Jump to Section
Book a Gourmet Cooking Class Now
Kick-start your culinary confidence with help from a world-class chef. See what's cooking in your city today.
One-Year Anniversary Date Ideas for Foodies
1. Cooking Classes
As your one-year anniversary approaches, you may notice that you and your partner are enjoying more and more domestic activities together. Strengthen this bond by taking a cooking class. Cooking classes are a great one-year anniversary date idea for you and your partner to learn new skills together and can be a great investment towards future romantic home-cooked meals.
You can find cooking classes near you no matter where you live, such as cooking classes in Philadelphia or cooking classes in New Orleans. If you prefer to work from your own kitchen, you can also sign up for online cooking classes.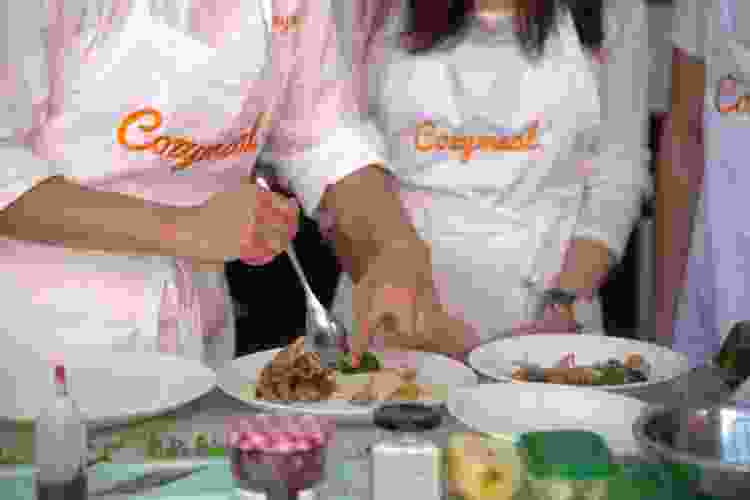 2. Private Chef Experiences
For a dreamy and intimate one-year anniversary date idea, consider arranging a private chef experience. By hiring one of the private chefs near you, you and your significant other can enjoy a restaurant-quality meal tailored to your specific preferences, all in your own home.
Private chefs are relatively easy to find throughout the United States, whether you're looking for private chefs in San Diego or private chefs in Austin, making this an excellent one-year anniversary date idea regardless of whether you're traveling or staying local.
The deliciousness isn't limited to the U.S., though. There are private chefs in London, private chefs in Barcelona and even private chefs in Abu Dhabi. Expert culinary masters around the world are waiting to create an exquisite private dining experience to celebrate your first anniversary.
3. Food Tours
If you and your partner enjoy exploring cities and trying new foods, you will both love a food tour as a one-year anniversary date idea. Guided food tours take you on a tasty adventure through a city's foodie culture.
You can learn more about your region's food scene by looking for food tours near you, or you can incorporate a food tour into a special anniversary vacation. You should be able to find plenty of food tour options in whatever tourist destination you're planning on visiting, such as food tours in Miami or food tours in Chicago.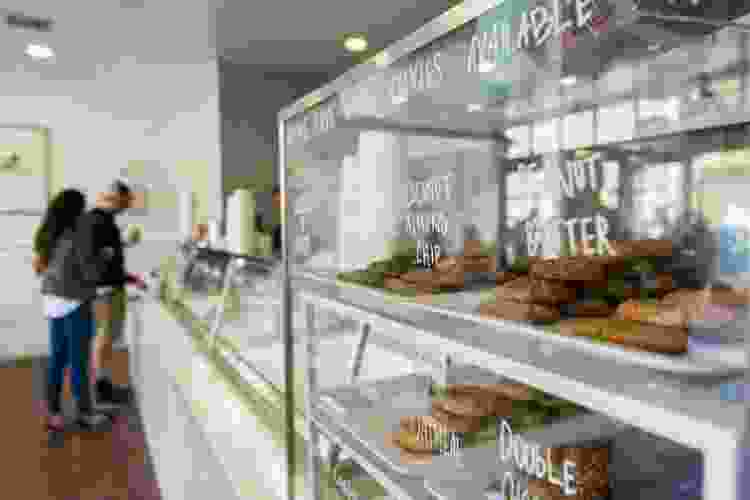 4. Virtual Beverage Tastings
For a low-key but sophisticated one-year anniversary date idea, try attending a virtual beverage tasting together. A virtual beverage tasting is a fun thing for couples to do and will give you and your partner the chance to experience some culture in a playful and intimate environment.
If you and your significant other frequent cocktail bars, you will love online mixology classes. If wine is more your speed, search for virtual wine tastings.
Book a World-Class Private Chef Now
Five-star fine dining from the comfort of home. Find your favorite private chef experience starting at $59/person.
5. Breakfast in Bed
Who says your one-year anniversary date idea has to happen in the evening? Start your special day right by surprising your partner with breakfast in bed. Get up early to prepare a fancy breakfast with all of your loved one's favorite foods and wake them up for a romantic morning date.
If you're looking for stay-home date ideas, breakfast in bed is a good option. Your partner will be touched that you made them a meal, and you can spend the morning cuddling in bed. For the optimal one-year anniversary date idea, you may also want to hide your anniversary present under the pillow or on the breakfast tray.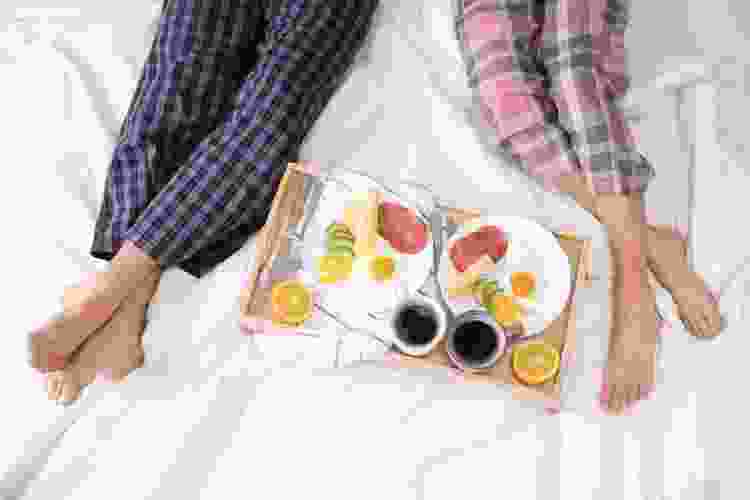 6. Enjoy a Nostalgic Dessert
If you are celebrating your first wedding anniversary, mark the occasion by taking out the last slice of wedding cake from the back of your freezer. The taste of your wedding cake will bring back all the memories of your magical day, and you can reminisce while devouring that delicious buttercream frosting.
Couples that didn't save their wedding cake can still use this one-year anniversary date idea by revisiting the bakery that made it and ordering something similar to their original cake to commemorate the day.
7. Have a Picnic
Your partner will be charmed by a romantic picnic for two, especially if you have your picnic date ideas in a scenic location like a botanical garden. For the ideal one-year anniversary date idea, pack elegant picnic foods, such as a charcuterie board or tiny tea sandwiches, as well as a bottle of Champagne or other sparkling wine.
If you want a one-year anniversary date idea that includes a few of your friends, picnics can also be great double date ideas. You and the other couple can collaborate on what food to bring and plan a tasty outdoor feast.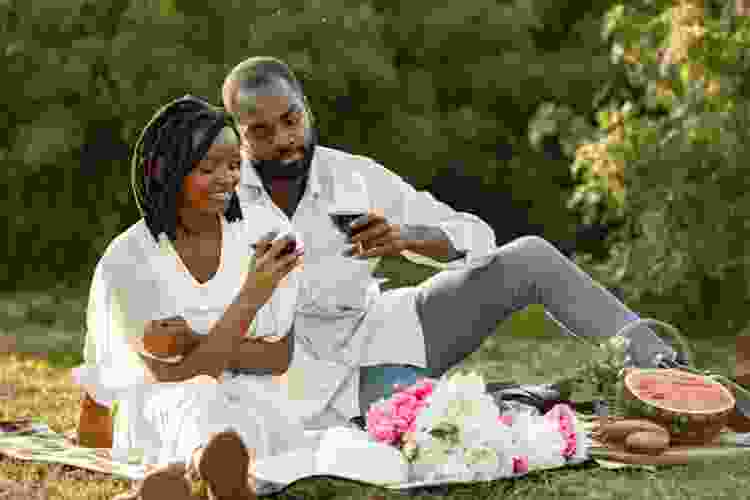 Cute One-Year Anniversary Date Ideas
8. Plan a Staycation
You don't have to travel far to execute a first anniversary date that celebrates an entire year of love. Instead, you and your partner can plan an adorable staycation. Book a room at a local upscale hotel and take the weekend to explore all the attractions in your area that you normally don't have time to visit. Classic staycation destinations include nice restaurants, famous historic sites and unique landmarks.
Book a Local Food Tour Now
Explore your city's best bites, esteemed eateries and hidden gems with a top-rated tour guide.
9. Visit a Museum
Spend the day sharing your love of art, science or history by visiting a museum with your partner. If you are struggling to come up with things to do for one-year anniversary dates, a museum may be the perfect solution.
You can go through the exhibits and discuss your thoughts, and then enjoy a nice meal at the museum restaurant. Finally, you can wrap up the date by buying each other cute first anniversary gifts in the museum gift shop.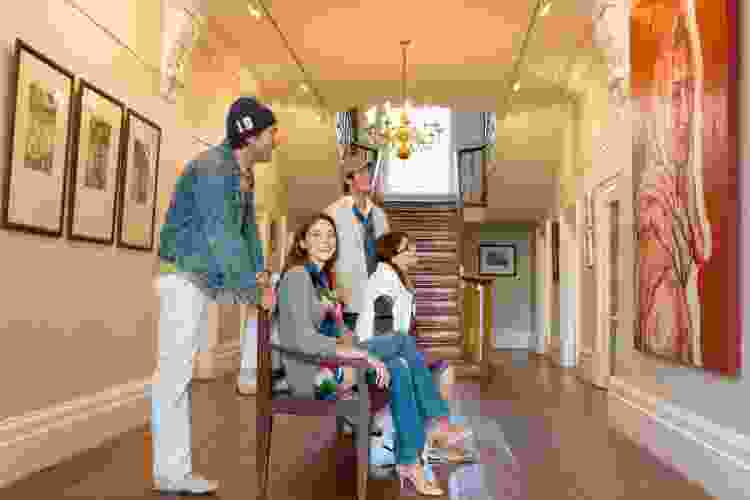 10. Drive-In Movie
Going to a drive-in movie is an original twist on the typical movie date. Drive-ins often show your favorite films that you normally don't get to see on the big screen, ranging from black-and-white oldies to cult classics from the 1980s. Plus, drive-ins give you all the privacy you need to snuggle up with your loved one while you enjoy the movie.
If you don't have an established drive-in theater in your area, you can search online for special film festivals or community movie events that may be happening close to the date of your anniversary.
11. Spa Day
A spa day is the ideal one-year anniversary date idea for people looking for extra intimacy and romance. For a luxurious spa day, make an appointment at a hotel spa for a couple's massage and other spa treatments. If you prefer planning anniversary ideas at home, you can buy your partner's favorite self-care products and treat them to an at-home spa day.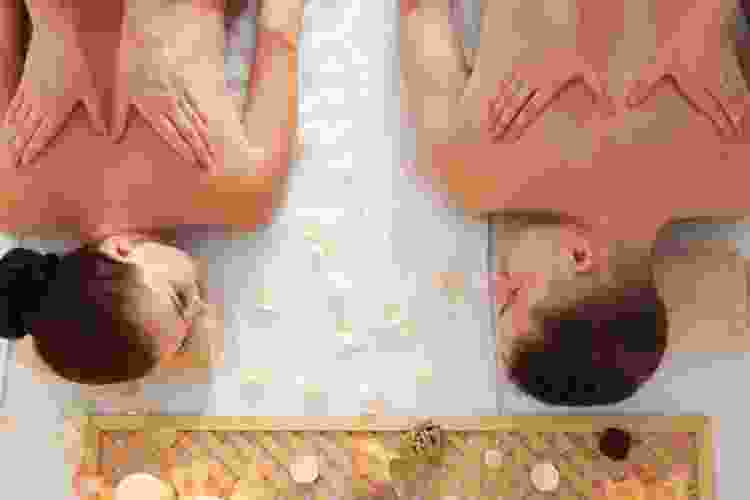 12. Attend a Sports Game
Couples that share a passion for sports will have a blast celebrating their one-year anniversary at a sporting event. This is a particularly good one-year anniversary date idea if your anniversary coincides with your favorite sports season.
For instance, if you need summer date ideas for your anniversary and enjoy baseball, you can go to a game and root for your local team. Make the sports date extra special by seeing if you can arrange ahead of time for the stadium to put a happy anniversary message on the Jumbotron.
13. See a Live Show
Attending a live performance is a wonderful one-year anniversary date idea if you and your significant other enjoy the arts and are looking for a more elevated date night experience. You can choose from various types of live performances, such as a musical, concert or comedy show.
If seeing a live show interests you as a one-year anniversary date idea, you may want to start booking tickets in advance, as a popular show can sell out quickly.
Book Your Virtual Wine Tasting
Bring the winery home with an unforgettable live virtual wine tasting. Your personal sommelier is standing by.
Free One-Year Anniversary Date Ideas
14. Write New Vows
There are many options if you need an affordable one-year anniversary date idea. One sweet way to declare your love without spending money is to write new vows together. Writing new vows is a powerful way to reflect on your relationship's progress and reaffirm your commitment to each other.
If you and your partner aren't married, a one-year anniversary can be a great opportunity to write commitment vows to share your hopes and intentions for the future.
15. Game Night
A game night is another fun and simple one-year anniversary date idea that you can do at home without spending a lot of money. All you need for a game night date are the favorite games that you already own, a bottle of wine and some yummy snacks.
You can play traditional board games like Scrabble or Monopoly, or get creative with a complex tabletop game like Settlers of Catan. If you would like your date night to be a little more physical, you can even set up a cute game of Twister.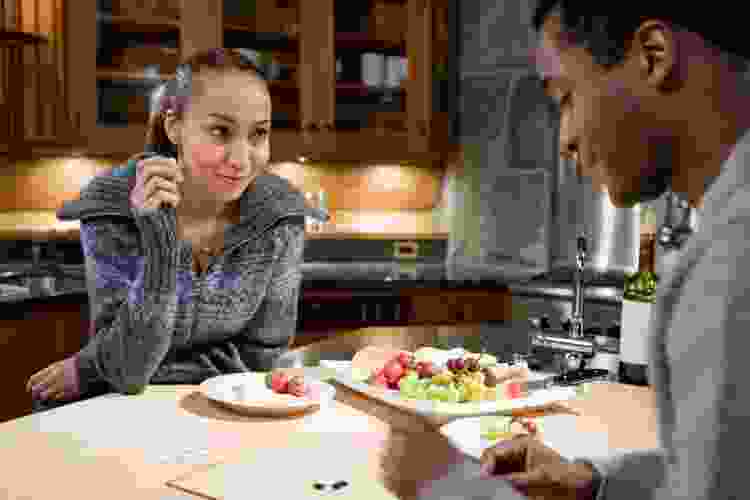 16. Volunteer Together
You can use your anniversary as an opportunity to give time to a cause that's important to you. Volunteering with your partner at a soup kitchen or animal shelter will allow you to share your love not just with them, but with others as well.
This is a one-year anniversary date idea that can become an annual tradition as you and your partner build a deeper connection with both each other and your community.
17. Create Playlists for Each Other
Creating a playlist is usually free and always a tender and meaningful gift to a loved one. If you need a low-budget one-year anniversary date idea, you and your significant other can create playlists as modern love letters to each other.
Once your playlists are both ready, listen to the music and talk about why you chose the songs. Without spending any money, you can use your anniversary playlists to connect with your partner on a new level.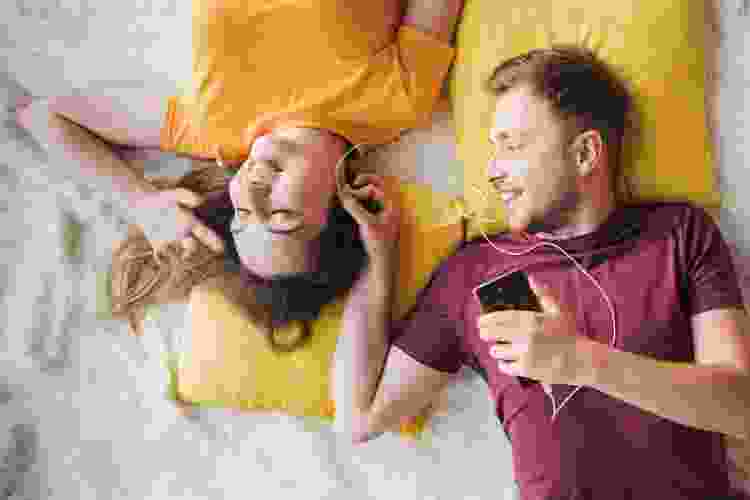 18. Make a Scrapbook
Scrapbooking is an affordable and thoughtful one-year anniversary date idea. You can prepare for the date by gathering up all of the important photographs and mementos from the past year of your relationship.
For the scrapbooking date itself, you and your partner can either work together to create a mini scrapbook commemorating your first year together, or you can each make pages that express how you feel about the relationship so far and share them at the end of the night.
Book an Online Mixology Class Now
Master the art of mixology from home with live online mixology classes. Embrace your inner craft cocktail connoisseur.
Creative One-Year Anniversary Date Ideas
19. Recreate Your First Date
For a sentimental one-year anniversary idea, take your partner on a recreation of your first date. You can revisit all of your cute first date ideas, such as the location where you met or the restaurant where you had your first dinner together. Recreating your first date is a fantastic way to reminisce over those magical early days with your loved one.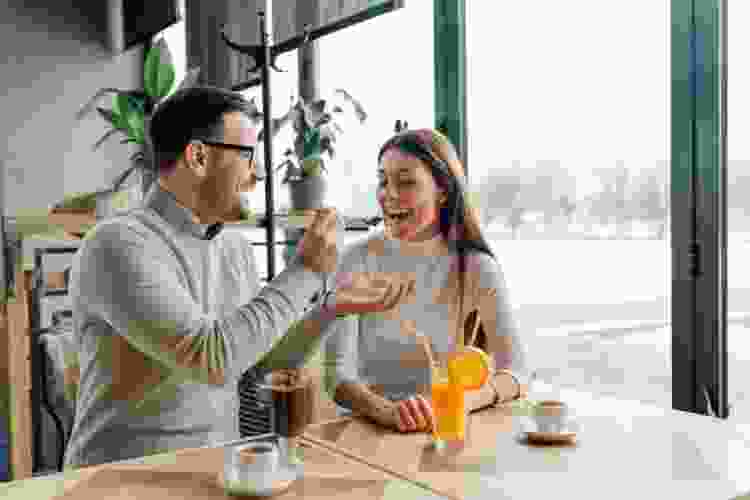 20. Hometown Tour
As you enter the second year of your relationship and look for one-year anniversary ideas, now may be a good time to show your partner more about your background. If it feels right for you and your partner, try taking them to your hometown for a tour of where you grew up.
A hometown tour will give your partner a deeper understanding of where you come from and demonstrate that you are willing to share yourself with them.
21. Ferry Ride
Enhance a typical anniversary dinner date by including a ferry ride. A ferry will give you beautiful views of a city skyline while you take a dreamy boat ride to your destination. You can either book a dinner cruise where you eat right on the boat, or simply take the ferry to have dinner in a neighborhood you normally don't visit.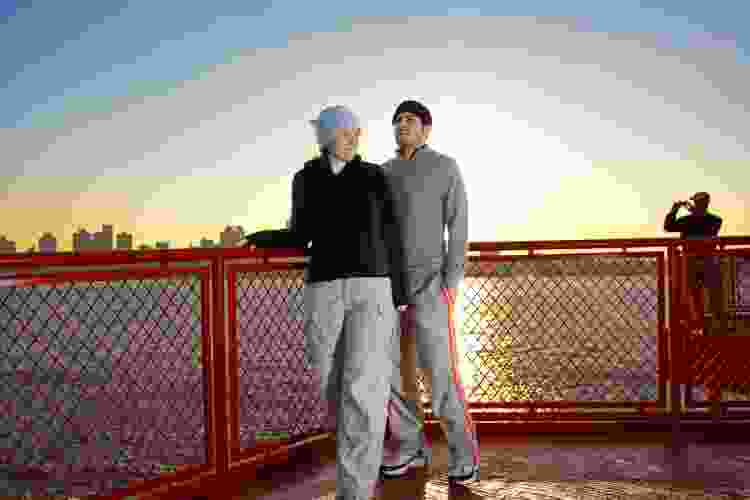 22. Go Thrifting
If fashion is your partner's passion, take them on a thrift store shopping spree. You and your significant other can dig through fabulous retro clothing and put together gorgeous and unique outfits for each other.
Once you have chosen your thrifted looks, you can expand on this one-year anniversary date idea by taking a stroll around town to show off your new looks and perhaps going out for dinner and drinks.
23. Stargaze
For a more out-of-the-box one-year anniversary date idea, go stargazing. Take your partner somewhere at night with minimal light pollution and good star visibility. To see the stars up close and personal, you can bring along a telescope. Your partner will love cozying up with you as you soak in the natural beauty of the night sky.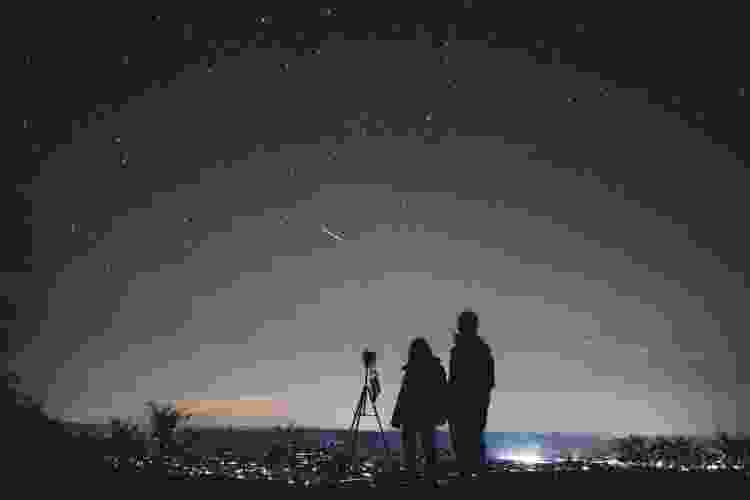 Family-Friendly One-Year Anniversary Date Ideas
24. Bowling
If you have a blended family or your family has grown in the past year, you may need one-year anniversary date ideas that are kid-friendly. Bowling alleys are an excellent choice for a date night location that both adults and children can appreciate.
At a bowling alley, you can play a game with your partner, eat some snacks and keep the kids entertained as you celebrate not only your relationship but your beautiful new family.
Book an Online Cooking Class Now
Ready to perfect your homemade pasta, paella or pad thai? Join a world-class chef from the comfort of your kitchen.
25. Movie Night
If you are a parent and your anniversary falls on a night when you can't get a babysitter, don't be dismayed: You can still come up with a cute one-year anniversary date idea. For instance, you can have a family-friendly movie night at home. Pick a movie, order a pizza and cuddle on the couch with your partner and kids.
Although a family movie night isn't quite the same as a grown-up date, you can still choose a kid-appropriate film that is special to you. Then, after the little ones are in bed, you can switch to a more mature, romantic movie.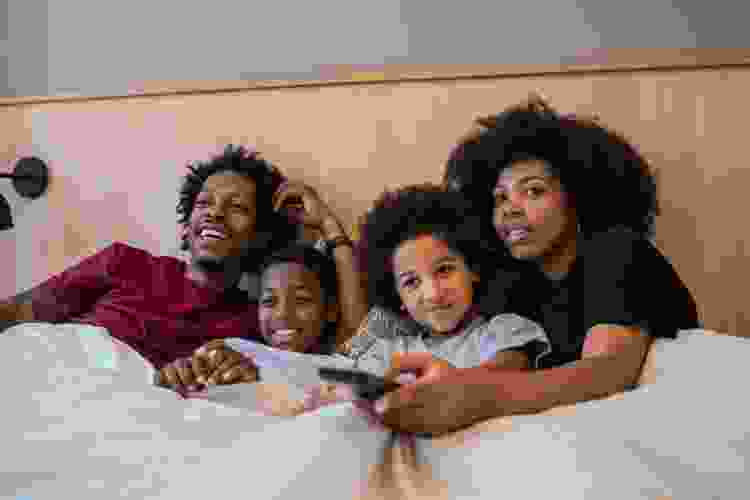 26. Amusement Park
Make your anniversary date last all day by going to an amusement park. If you are planning a date for your whole family, an amusement park is an ideal location. The kids will love going on rides and meeting cool characters, while you and your partner can take the time to be present and mindful with each other and your children.
Depending on the theme park, you may get special treatment if you let the staff know that you are celebrating a special occasion. In some cases, you get free desserts or a little extra theme park magic to brighten your day.
27. Apple Picking
If your one-year anniversary is in the autumn, consider planning an apple-picking date. Apple picking combines a hike with delicious fruit treats, and if you need to bring your children along, the kids are sure to be entertained by getting to choose their own apples right from the tree.
Once you are tired out, you can all recuperate at the farmhouse and enjoy cider and donuts. Don't forget that this one-year anniversary date idea will guarantee you plenty of apples for making pies and other fall flavor treats in the weeks that follow.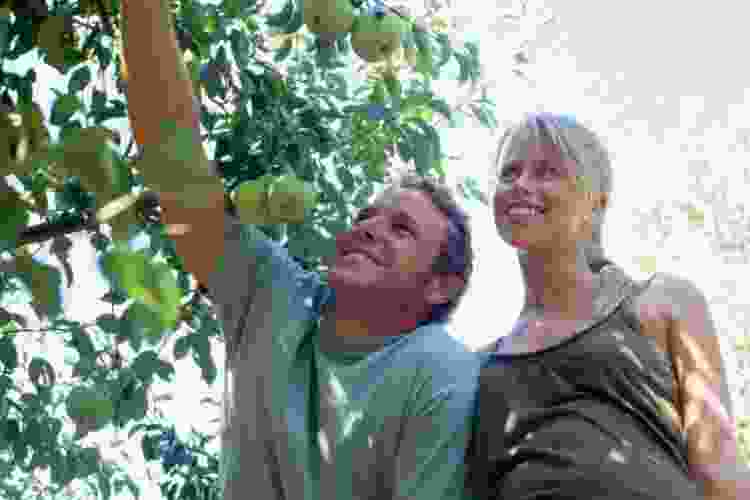 28. Mini Golf
Mini golf is an inexpensive and adorable one-year anniversary date idea. You and your partner can visit the mini golf course alone for an intimate date night, or take the kids and make it a family outing. As parents, you and your significant other may appreciate the chance to take a cute walk through a whimsical setting while your children are well-occupied playing golf.
Gourmet Cooking Classes Near You
Take your culinary skills to new levels with guidance from five-star chefs.
Adventurous One-Year Anniversary Date Ideas
29. Camping
Couples who love the outdoors can commemorate their one-year anniversary by going camping. If you and your significant other are already camping fans, you may have your eye on a particular camping location that you haven't yet had a chance to experience.
Your partner will appreciate getting the time away from the hustle and bustle of daily life and spending some valuable time with you in nature.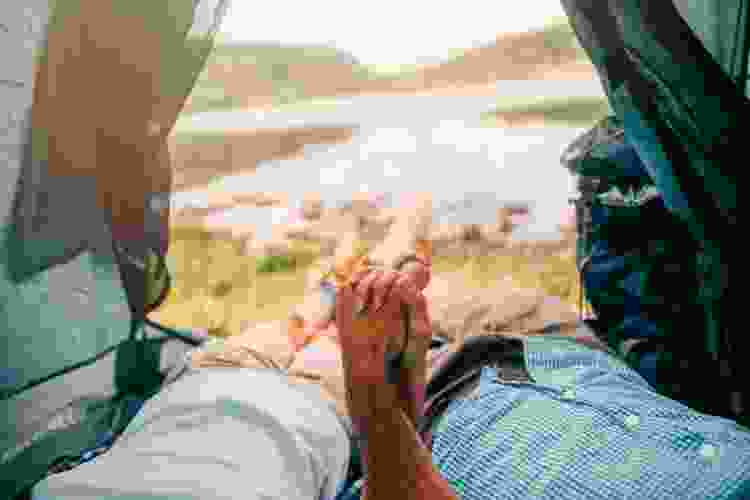 30. Kayaking
For an aquatic one-year anniversary date idea, book a kayaking date. You and your partner can breathe in the fresh air and appreciate the gorgeous views of a lake or river as you paddle through a waterway.
Kayaking is a fun physical activity that often leads to hilarious memories of figuring out how to paddle, handling the unusual shape of a kayak and navigating a new environment with a loved one.
31. Ice Skating
Those who have anniversaries in the colder months may be looking for winter date ideas. Ice skating is a beloved wintertime one-year anniversary date idea for good reason. You and your partner can hold hands as you skate around the rink and warm up afterward with a cup of hot chocolate.
In addition, you can take advantage of the picturesque setting and take lovely one-year anniversary photos on the skating rink. Your photographer can take documentary-style photos of the two of you skating, as well as some sweet posed portraits.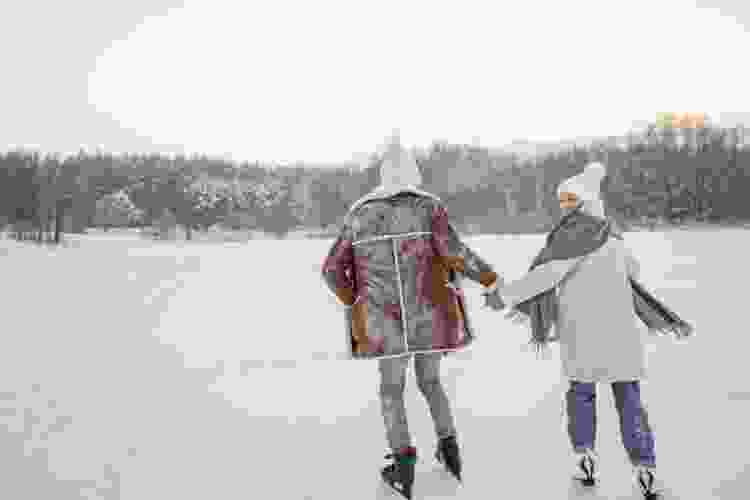 32. Hot Air Balloon Ride
If your significant other has an adventurous spirit, you can impress them by planning a hot air balloon ride. A hot air balloon is an enchanting one-year anniversary date idea for a partner that loves scenic views. You and your partner can soar over beautiful vistas, especially if you schedule your ride for golden hour when the setting sun casts a magical light on the scenery.
When you plan a hot air balloon date, be sure to ask the balloon company if they allow food and beverages on board. If you can, pack a romantic mini picnic basket and a bottle of champagne so you and your partner can toast your one-year anniversary as you float among the clouds.
Book a World-Class Private Chef Now
Five-star fine dining from the comfort of home. Find your favorite private chef experience starting at $59/person.
33. Sky-Diving
Commitment is already a leap of faith, but thrill-speaking couples may want to take a literal leap by booking a sky-diving date. Various sky-diving companies offer training lessons and a supervised jump — nothing demonstrates your mutual trust for each other more than jumping out of a plane together!
As an alternative version of this one-year anniversary date idea, visit an indoor sky-diving establishment, where you can hold hands and experience the sensation of flight without having to confront a fear of heights.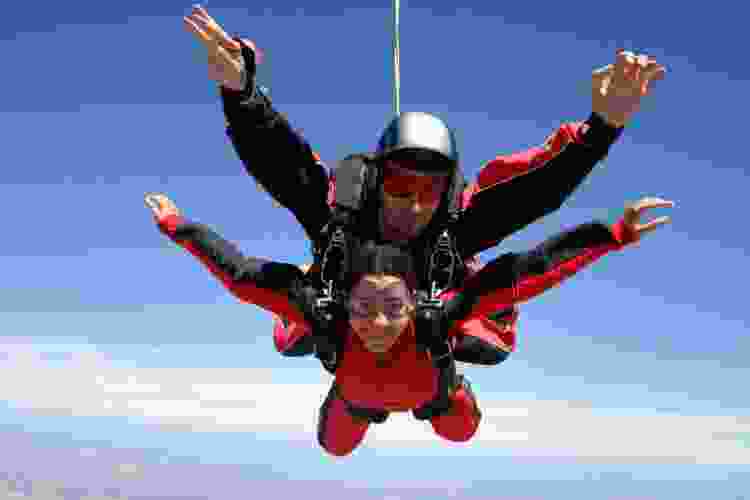 Join 200,000+ Culinary Enthusiasts
Exclusive deals, recipes, cookbooks, and our best tips for home cooks — free and straight to your inbox. PLUS: 500 Rewards Points.
A one-year anniversary date should be memorable, and luckily there are many things to do for one-year anniversary date ideas that will capture the love and joy that you and your partner share together. Whether you're impressing your loved one with a deluxe private chef experience or spending a casual night at home, your partner will appreciate that you put in the effort to celebrate the occasion.
For even more fun one-year anniversary date ideas, check out other experiences happening on Cozymeal.