21 Memorable Anniversary Ideas at Home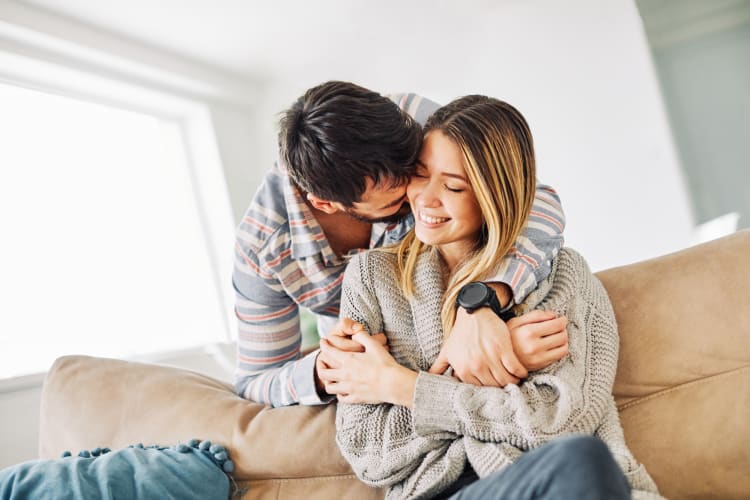 Are you looking for anniversary ideas at home this year? For whatever reason, sometimes you can't take that trip you wanted to take or go out for that fancy dinner. That doesn't mean you can't have a special night at home.
There are plenty of anniversary ideas at home to make your night memorable. Try hiring a chef to come in and make dinner, play some games or have a picnic under the stars. Your imagination is your only limit here.
Jump to Section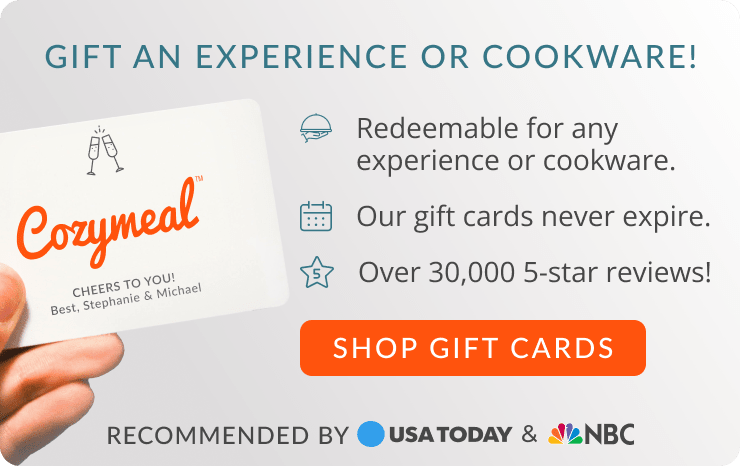 Anniversary Dinner Ideas at Home
1. Schedule a Private Chef
When it comes to anniversary ideas at home, consider dinner prepared by a professional chef in your own home. You arrange the date and time, set the menu and relax. The chef brings the ingredients and even handles the clean-up, making this one of the best anniversary dinner ideas at home. Check out the private chefs near you, whether that is private chefs in San Diego or private chefs in NYC, for an unforgettable experience.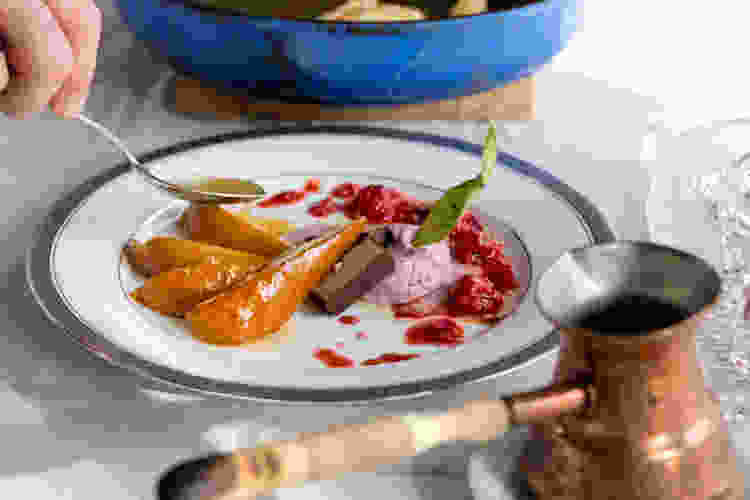 2. Make Dinner Together
If you enjoy spending time in the kitchen, planning and making dinner together can be a great way to spend a home anniversary. Why not try one of the online cooking classes that are available now? Choose from different cuisines like Cajun or Japanese, or learn how to bake bread together. For foodie couples, this is a great anniversary idea at home.
Book an Online Cooking Class Now

Ready to perfect your homemade pasta, paella or pad thai? Join a world-class chef from the comfort of your kitchen.

Book Now
3. Create a Special Cocktail
If you and your sweetheart imbibe, why not mix up a batch of your favorite cocktails to celebrate your home anniversary? You could recreate something you had on your first date, or maybe try something new. A fun anniversary idea at home would be a live online mixology class to try some new flavors.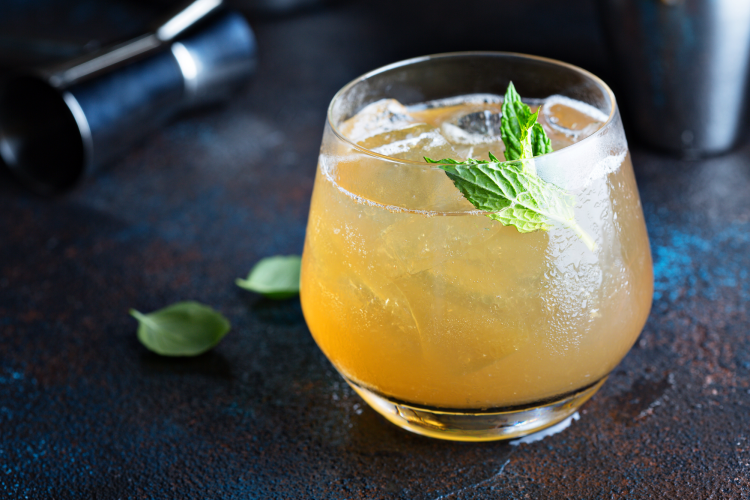 4. Try Some New Wines
Another fun anniversary idea at home is to toast each other. If you and your spouse would like to learn more about different wines, try a virtual wine tasting. The instructor will send you a list of what to get before class, and then log on and enjoy.
5. Have a Rooftop Picnic
Rooftop picnic date ideas have featured in many films and television shows and this is a fun anniversary idea at home. Whether you live in an apartment building or climb out onto the porch roof, looking at the stars and sharing some tasty treats is a unique anniversary celebration idea.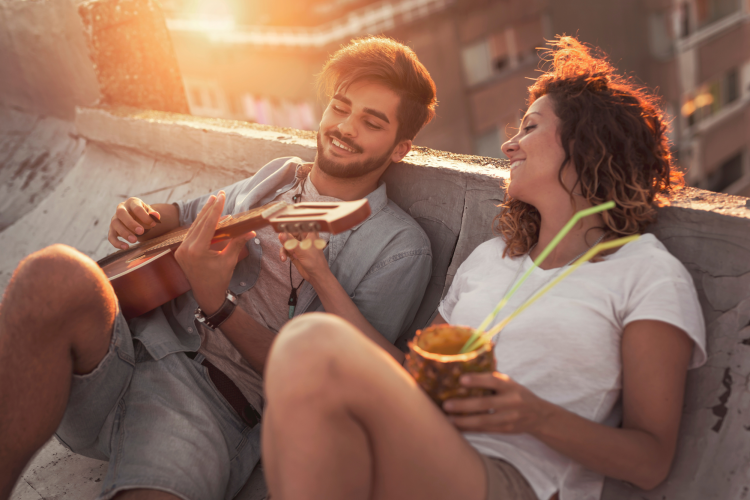 Romantic Anniversary Ideas at Home
6. Plan an Anniversary Scavenger Hunt
When you can't go out for your anniversary, it's important to plan some fun anniversary date ideas at home — like a scavenger hunt. This one takes some planning and effort, but that's what makes it so meaningful. Place a series of notes with small prizes throughout the house with one big prize at the end. Use your imagination!
Book a Virtual Wine Tasting Now
Bring the winery home with an unforgettable live virtual wine tasting. Your personal sommelier is standing by.
7. Take a Virtual Dance Class
This anniversary idea at home will get your blood pumping. Push the furniture aside and try a virtual dance class. Maybe a sultry salsa or a fun two-step. There are plenty to choose from online. Who says home wedding anniversary ideas have to be quiet?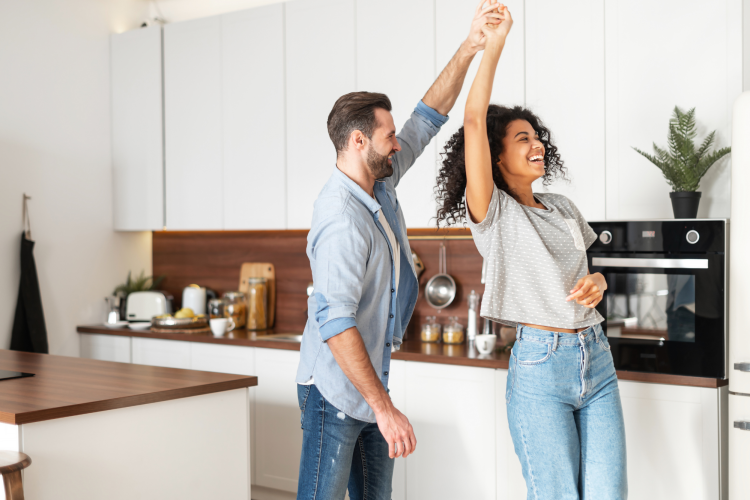 8. Go on a Virtual Trip
When you are thinking about what to do for your anniversary, why not take a virtual trip through the Smithsonian? Choose a destination you would like to go to, plan a meal of dishes from that area and relax and enjoy your trip together. No need to book tickets with this anniversary idea at home.
9. Break out the Wedding Album
When it comes to wedding anniversary ideas, pouring some wine and getting out the wedding album or watching the video is a nice anniversary idea at home.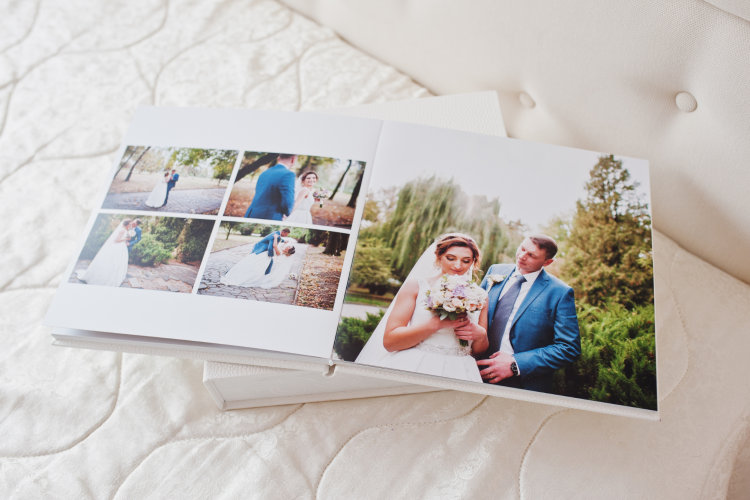 10. Book an Anniversary Photo Shoot
Why not make some new memories? When you are thinking of anniversary ideas at home, scheduling a photoshoot can be a nice way to capture a new portion of the journey of your life together.
11. Renew Your Vows
One of the most romantic anniversary ideas at home is to renew your vows. If you can invite friends over, that's great. If not, schedule an online meetup. Enjoy your special time with family and friends even if they can't be there in person.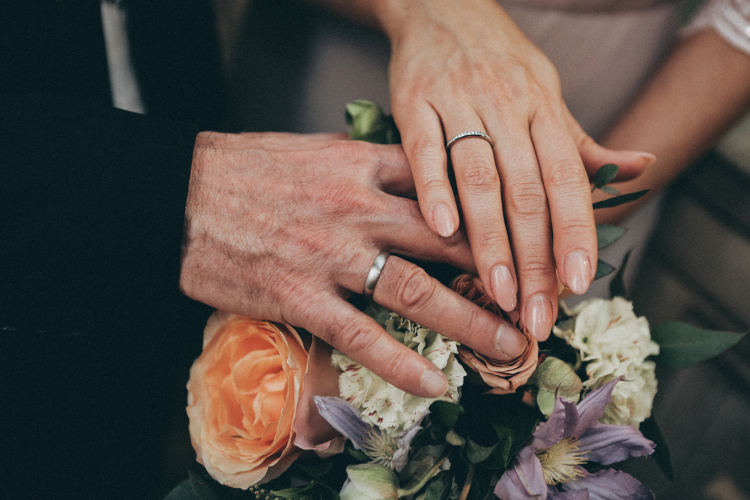 Relaxing Anniversary Ideas at Home
12. Watch Your Favorite Movie in the Backyard
For a fun and unusual anniversary idea at home, spread a blanket in the backyard, make a big bowl of popcorn and stream your favorite film on a laptop. You can go a step further and use a cellphone projector for a big-screen experience. Need some inspiration for what to watch? These classic food movies are a great place to start.
13. Create a Home Spa
A trip to a spa is a relaxing way to spend your anniversary, but if you are staying home this year, you can create a spa experience yourself. Trade massages, or if you are feeling ambitious, try pedicures or facials. Pampering each other is a great anniversary celebration idea.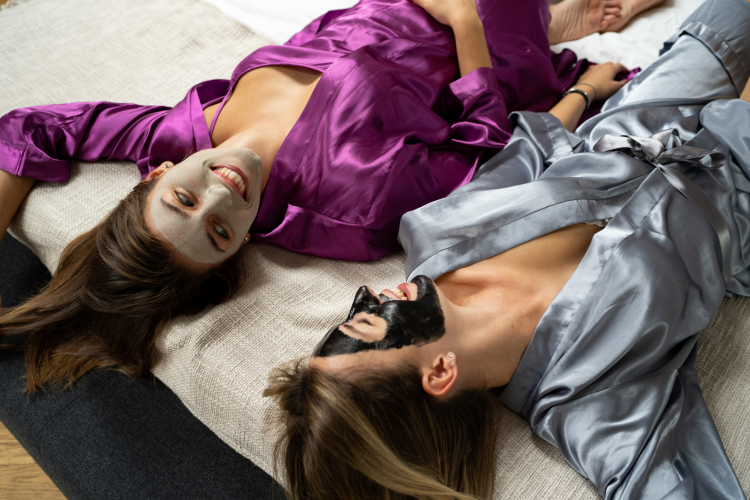 14. Take a Couples Bubble Bath
Like the rooftop picnic, sharing a bath is a favorite movie scene. Fill the tub with bubbles and take a bath together. Light some candles and open a bottle of Champagne. This is one of the ultimate romantic anniversary ideas at home.
Join an Online Mixology Class
Craft cocktails. Palate-pleasing food pairings. Master mixologists. Skip the crowded bar scene and host your own virtual happy hour.
15. Spend Your Special Day in Bed
If a relaxing day off is what you both need, take some time off to just chill in bed all day. Set the phones to "Do not disturb," indulge in a selection of your favorite snacks and just hang out together doing whatever comes naturally.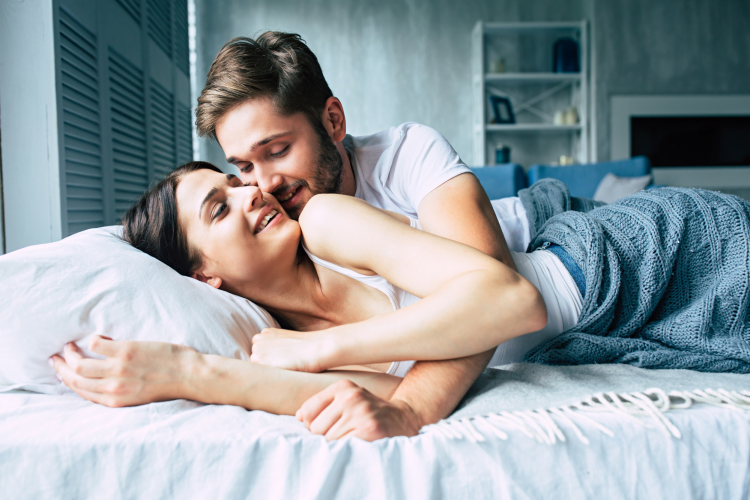 Fun Anniversary Ideas at Home
16. Plan a Game Night
Playing a game is a fun anniversary idea at home. Whether it's an old favorite or something new you've wanted to try, game night is a laid-back wedding anniversary idea. You could invite friends over for a cute double date idea or play together online.
17. Camp in Your Backyard
If you would really like to get away but it just isn't possible right now, here's an unusual suggestion of what to do for your anniversary: go camping at home. Get out the tent and sleeping bags, make a fire and put together some S'mores. Spend the night reminiscing about what you have done as a couple.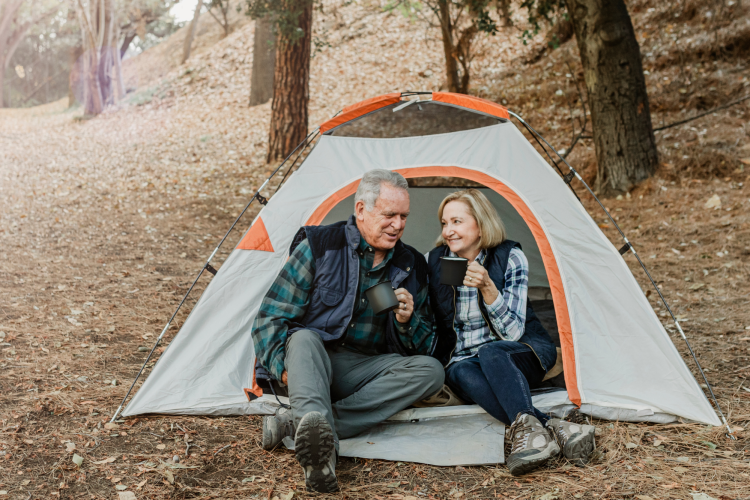 18. Try a New Craft Together
If you both like to do things with your hands, try a new craft together. There are lots of tutorials on YouTube or you can sign up for a service like Skillshare to choose something you will both enjoy. This is a creative anniversary idea at home.
19. Build a Blanket Fort in the Living Room
Let your inner children out to play and make a blanket fort. Get out the extra quilts and push the furniture together. Tell ghost stories by flashlight and eat your favorite snacks. This is probably one of the more off-beat anniversary ideas at home, but if it appeals, go for it.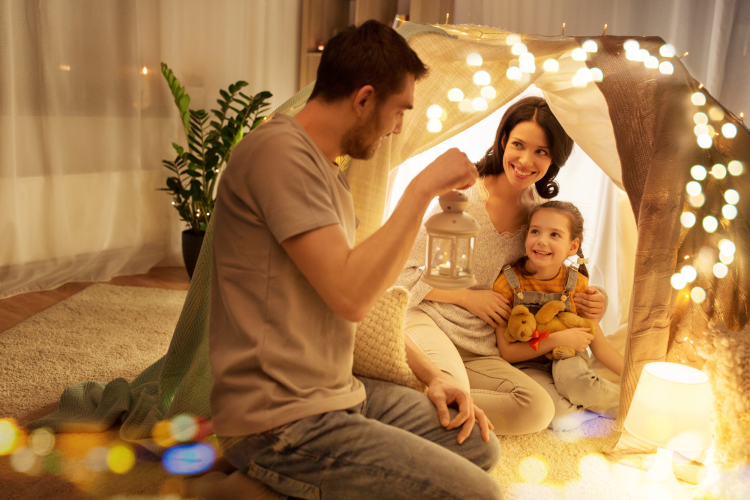 20. Recreate Your First Date...in Your House
A fun anniversary idea at home is to recreate your first date, except in your house. Make whatever you ate at the time, see if you can still wear the same outfits and talk about the same things. This is one home anniversary idea that will have you both laughing.
Book an Online Cooking Class Today
Five-star chefs. Step-by-step coaching. Flexible menus. Come see what's cooking in a live online cooking class.
21. Let Someone Else Plan the Evening
Another option for anniversary celebration ideas is to let someone else do the planning. Sign up for a couples subscription service like the date night box from Crate Joy and try something new. There are also digital date nights, game nights, music subscriptions and even plant delivery services (each of which double as a fun first anniversary gift). This will definitely be one of the anniversary ideas at home you will remember.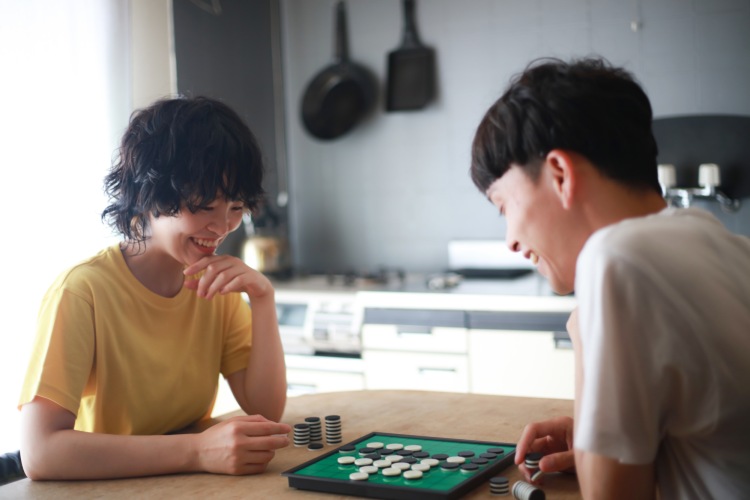 Join 200,000+ Culinary Enthusiasts
Exclusive deals, recipes, cookbooks, and our best tips for home cooks — free and straight to your inbox. PLUS: 500 Rewards Points.
With a bit of effort and imagination, you can create a fun and romantic evening at home for you and your spouse. After all, you don't need anything overly fancy to celebrate your love for each other.
For even more great anniversary ideas at home, check out other experiences happening on Cozymeal.