The 15 Best Food Movies to Watch Now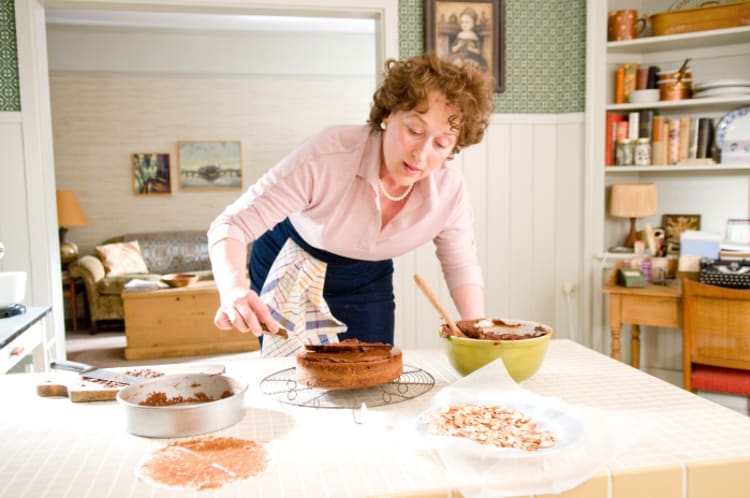 Our editorial team recommends the best products through independent research, selection and careful review. If you make a purchase through one of our affiliate links, we may earn a commission. Prices are subject to change.
The best food movies leave your tummy growling and your soul smiling. Food and television, whether it's a full-length feature film or the food shows on Netflix, pair together perfectly, serving up human stories through one mouth-watering medium.
The ingredients for the best food movies are universal: visual vitals crafted with care by relatable protagonists. Whether it's the trials of a French chef or the story behind a family recipe, the best food movies center on people, not just pleasing plates.
Below you'll find the 15 best food movies. Try to watch them without drooling (or digging in) — we dare you!
Jump to Section
1. Always Be My Maybe (2019)
Celebrity chef culture meets sorta-kinda high school love story in this made-for-Netflix rom-com. Childhood besties Sasha (Ali Wong) and Marcus (Randall Park) fill the screen in this San Francisco-based ode to revering your roots. Inspired to cook by Marcus' Korean-born mother, Sasha grows up to become a world-famed chef, returning to SF to open her next big restaurant — only to bump into former best friend (and one-time paramour) Marcus. This is one of the best food movies to get you laughing as well as make you hungry.
Where to Watch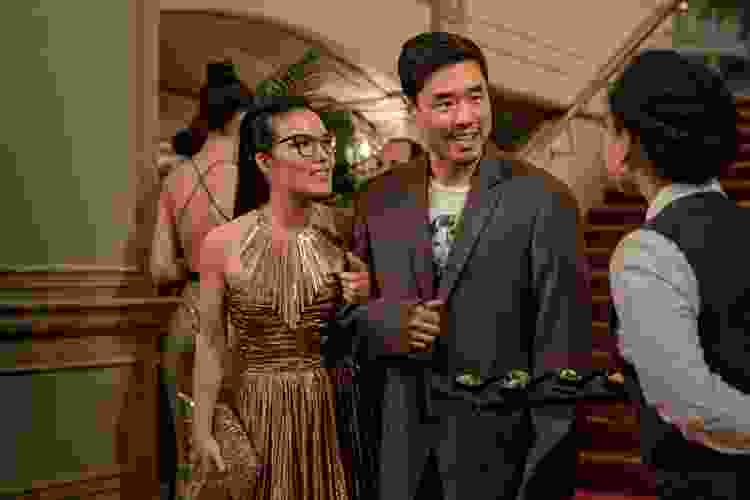 Join a Live Online Cooking Class Today

Your kitchen is now your own culinary classroom. Connect with chefs from around the world right from the comfort of home.

Book Now
2. Volver (2006)
If there were a shiny trophy for use of food in a foreign film, Pedro Almodovar's Volver would take the cake — or, more accurately, a tranche of tortilla española paired with pisto manchego. Raimunda, played with toothsome panache by Penelope Cruz, reigns the female-dominated kitchen of her ailing aunt, a matriarchal realm filled with olive-oil-preserved pork and freshly-fired baked goods. This is one of the best food movies for its visually-arresting vitals that conceal dark deeds.
Where to Watch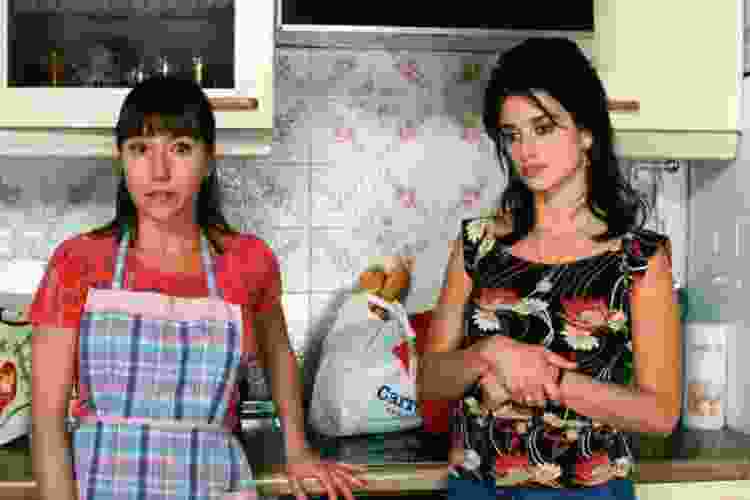 3. Julie & Julia (2009)
No list of best food movies would be complete without this modern classic. Interlacing the lives of two women who never met one another, Julie & Julia traces the joyful journeys of Julia Child and Julie Powell. Played with delicious flair by Meryl Streep, Julia Child learns to cook while living in Paris in the 1940s. Flashing forward, we encounter Julie, an aspiring writer in New York who promises to cook up all 534 of Julia Child's classic French recipes in one food-filled year.
Where to Watch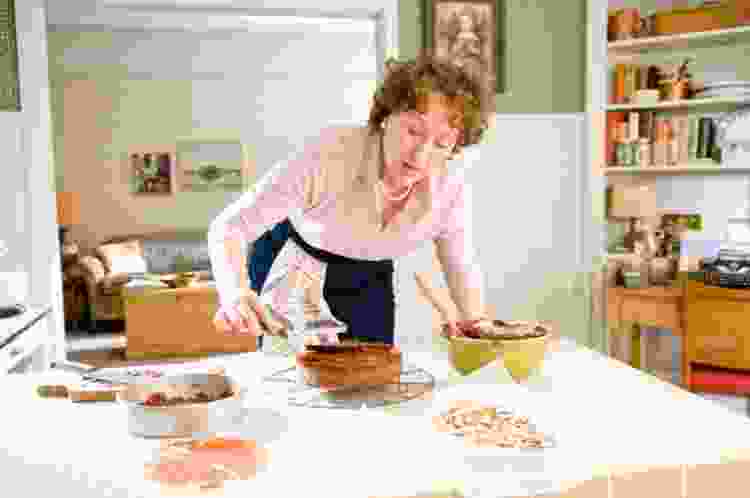 4. Babette's Feast (1987)
The delicious Danish dish known as Babette's Feast tops many round-ups of the best food movies. Regaling viewers with a tempting tableau of French flavors, Babette's Feast spins the yarn of a 19th-century French refugee (the titular Babette) who decides to repay the two sisters who've housed her with an epically edible spread on the 100th anniversary of their father's birth.
Where to Watch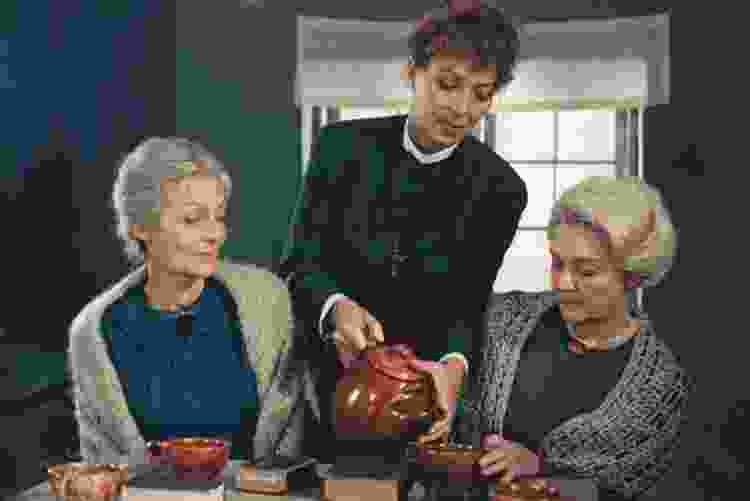 5. Jiro Dreams of Sushi (2011)
The unassuming documentary Jiro Dreams of Sushi casts a close-up portrait of 85-year-old sushi sensei Sukiyabashi Jiro — the maritime maestro behind a Michelin three-star eatery housed inside a Tokyo subway stop. Ostensibly about one chef's dedication to his craft, Jiro Dreams of Sushi illuminates the people, passions and patience behind one of the world's most beloved eateries. Sushi, in other words, is transformed here into food for the soul. If you prefer a more fact, less fiction approach to your favorite films, this will be one of the best food movies for you.
Where to Watch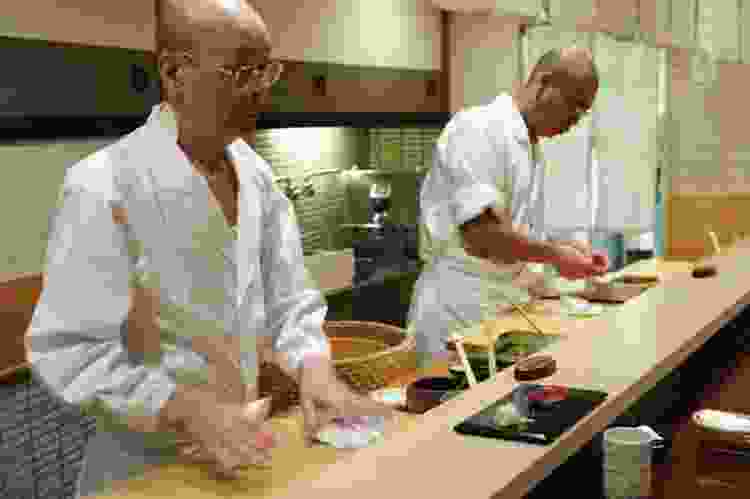 Gourmet Cooking Classes Near You
Take your culinary skills to new levels with guidance from five-star chefs.
6. I Am Love (2009)
Plumbing the power and pain of one wealthy family in Milan, I Am Love examines the competing dreams of an industrial patriarch and wife Emma (Tilda Swinton) — a Russian immigrant who begins an ardent affair with her son's handsome chef friend, Antonio. This epic familial drama starts to unravel, intriguingly, thanks to one singular dish — a clear Slavic soup called ukha, whose limpid broth both screens and shatters the family's prim portrait of upper-class perfection.
Where to Watch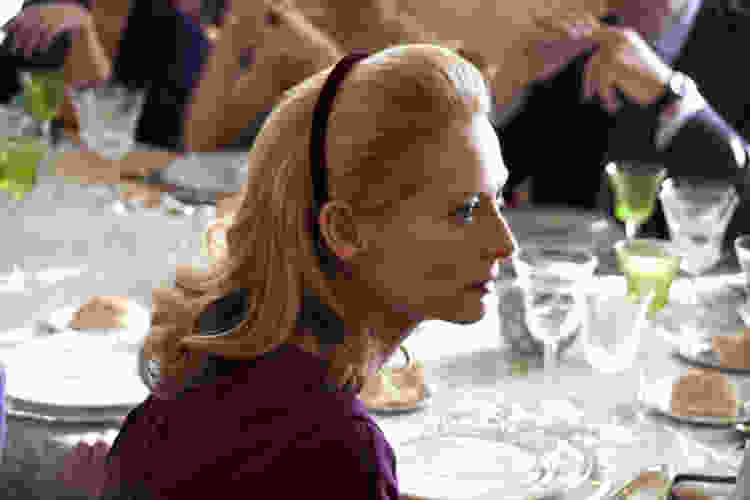 7. Chocolat (2000)
A single mother (Juliette Binoche) and her young daughter (Victoire Thivisol) uproot their lives and move to the French countryside to open a chocolate shop (open scandalously on Sundays!). Through their genuine sweetness and cocoa-tinged confectionaries, this mother-daughter duo tempts the townspeople into welcoming — not snubbing — these new arrivals. An undeniable classic, Chocolat deserves a spot on any list of the best food movies.
Where to Watch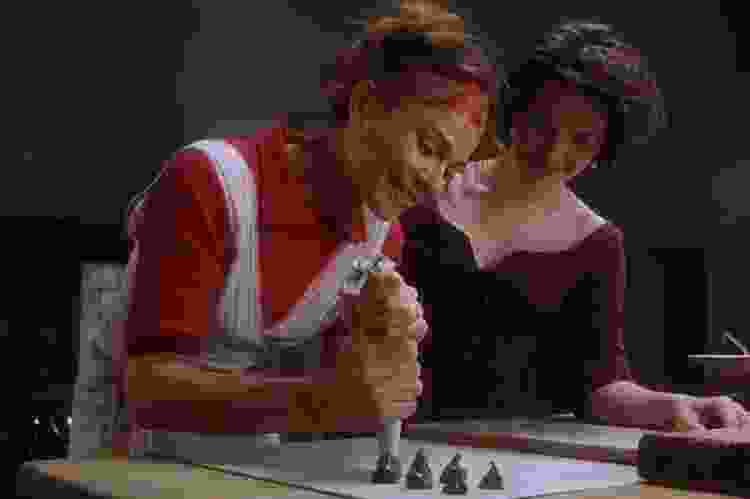 8. Like Water for Chocolate (1992)
Magical realism and maudlin meals align in the Mexican food-filled film Like Water for Chocolate. Set in the early 1900s, the movie questions the strictures of family rituals while, subtly and simultaneously, deploying those same traditions to voice the protagonist's emotional turmoil. The food here communicates emotion — from sadness to attraction, and from solitude to enamorment.
Where to Watch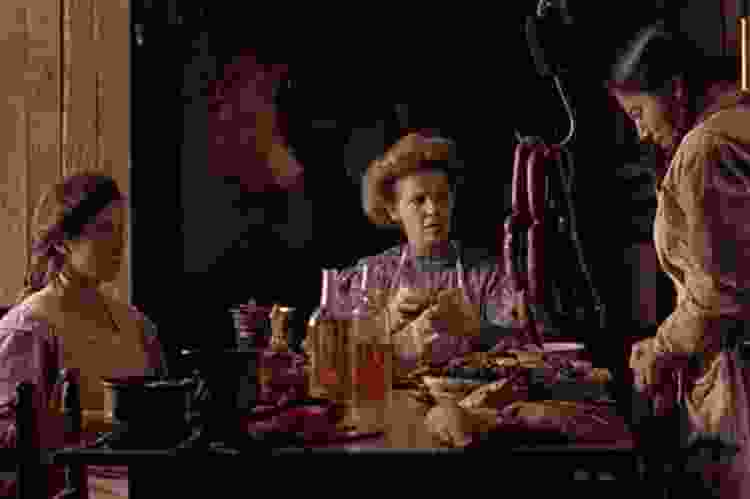 9. Eat, Drink, Man, Woman (1994)
Retired Taiwanese Chef Chu lives with his three adult daughters. Family bonding in this Tapei home focuses on the preparation and eating of a sumptuous Sunday supper, where the feast serves as the backdrop for simmering (and often suppressed) feelings in the family. Their dinner table, viewers soon realize, is no ordinary object — it's the stage where both offspring and the assumed patriarch might come together around food to articulate their still-evolving recipes for a shared sense of connection.
Where to Watch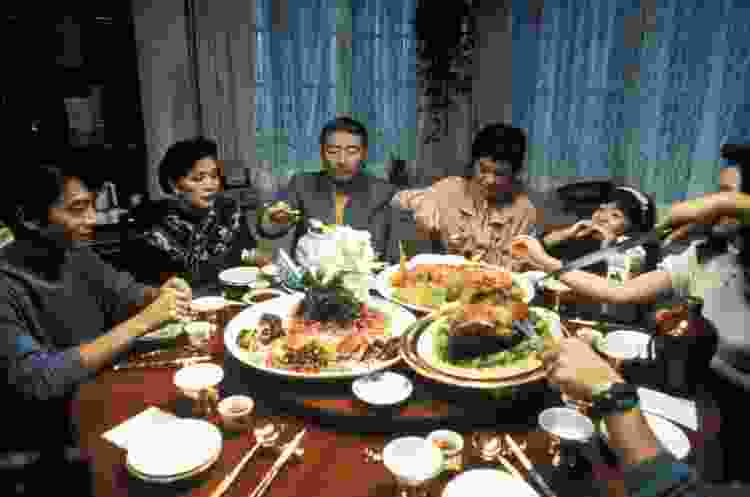 10. Ratatouille (2007)
Food and flashbacks fuse into one fuzzy flick in Disney's Ratatouille, one of the best food movies for the young and the young at heart. The film centers around a Parisian rat named Remy who longs to become a grand French chef. Residing in the sewers underneath one of the city's most renowned restaurants, Remy commits himself to the culinary craft — a world that, initially, refuses to recognize him within the kitchen's confines.
Where to Watch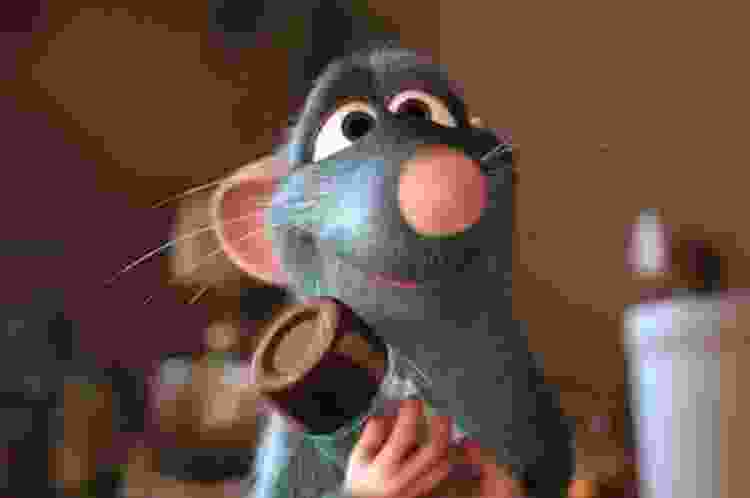 Book an Online Cooking Class Now
Ready to perfect your homemade pasta, paella or pad thai? Join a world-class chef from the comfort of your kitchen.
11. Big Night (1996)
1950s New Jersey is the setting for this affecting culinary comedy. Brothers Primo and Secondo — whose names mean "first" and "second" course in Italian — are struggling to satisfy local tastes with their old-country Italian fare. To save their family business, the brothers decide to go whole hog on one "big night" in an epic feast that will determine the fate or failure of the brothers' American dream. Big Night is another of the best food movies guaranteed for a big laugh along the way.
Where to Watch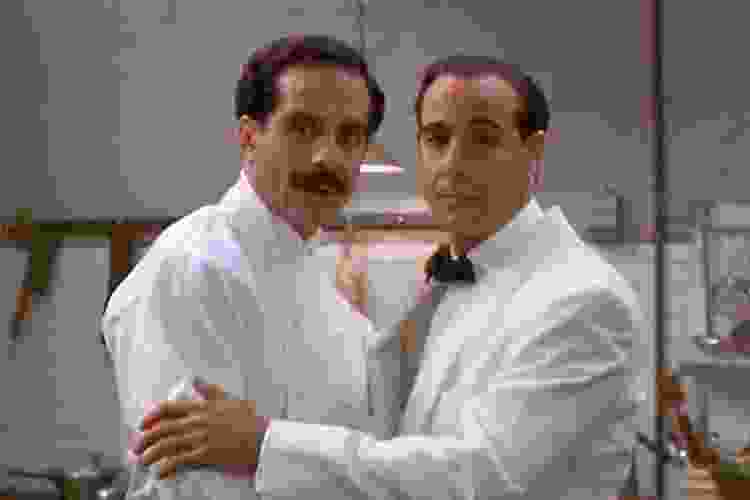 12. The Lunchbox (2013)
In an effort to spice up her marriage, Indian housewife Ila tries to rouse her (inattentive) husband's affections through a specially-prepared lunchbox. Unpredictably, her lunch gets delivered to the wrong guy — begetting a handwritten back and forth between Ila and Saajan that quickly evolves into an unexpectedly intimate friendship.
Where to Watch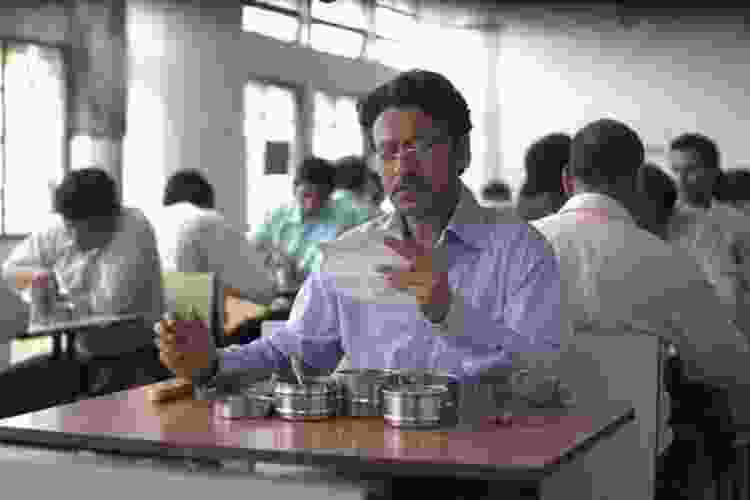 13. Willy Wonka and the Chocolate Factory (1971)
Gawdy gobs of colorful (and kind of creepy) candy — it's the visual buffet in store for viewers of the original Willy Wonka and the Chocolate Factory (1971), undoubtedly one of the best food movies of all time. Starring the inimitable Gene Wilder, Willy Wonka plunges audiences into "a world of pure imagination," where chocolate rivers flow and giant gummy bears grow from frosting-coated forests. The compelling core of the film resides, however, in the conflict between one child's fantasy of a place and its less-than-appetizing reality.
Where to Watch
14. Bread and Tulips (2000)
During a family trip, Rosalba is accidentally left behind at a rest stop by her husband and sons. Unpursued by her family, Rosalba decides to head to Venice — where she soon meets a restaurant maître d' who treats her with unfamiliar charm. Rosalba's individuality blooms as she strays from the Italian society's rigid rules of maternity, falling for the waiter and her growing new family of eccentrics.
Where to Watch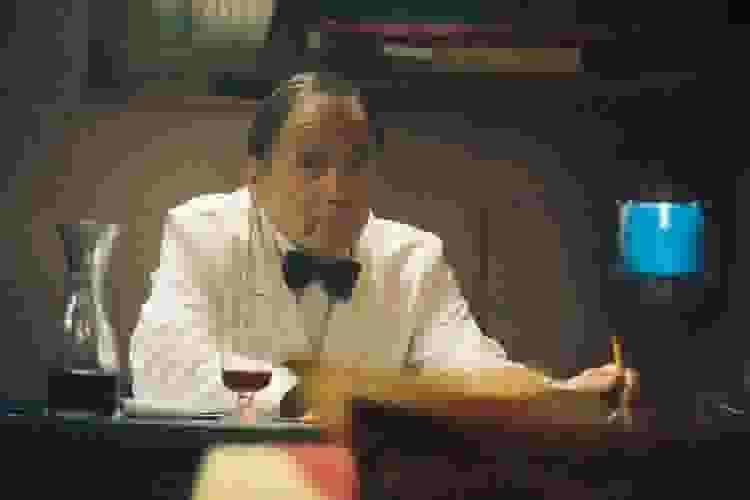 15. Tampopo (1985)
Considered the first "ramen Western" flick, the Japanese comedy Tampopo is a joyful contemplation on food and family, which solidifies its standing as one of the best food movies. This savory story centers around the truck driver Goro, who teaches a widowed noodle shop owner, Tampopo, to become a master of utterly slurp-worthy ramen. Noodles, it turns out, taste better when seasoned with a healthy dash of laughter.
Where to Watch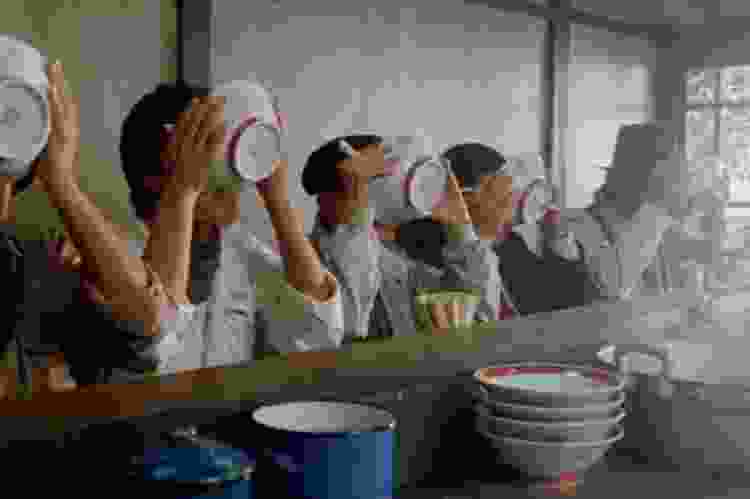 Book a Gourmet Cooking Class Now
Kick-start your culinary confidence with help from a world-class chef. See what's cooking in your city today.
Cook (and Eat!) Like Your Favorite Movie Chefs
The best food movies often leave us craving something more when it comes to food. Whether you've been inspired by Julia Child's mastery of French cuisine, Sukiyabashi Jiro's journey to becoming a sushi legend or Remy's keen sense of taste and smell, you'll be pleased to know that you, too, can learn to cook and enjoy food like your favorite chefs from the movies.
Want to get your hands dirty in the kitchen? Browse the wide assortment of cooking classes near you, where you'll team up with a local chef for hands-on instruction in making unbelievable gourmet meals. Prefer to stay at home? A diverse collection of live, interactive online cooking classes and online mixology classes will turn your kitchen into your very own culinary classroom, with expert instructors tuning in from all over the country — even the world.

Join 200,000+ Culinary Enthusiasts
Exclusive deals, recipes, cookbooks, and our best tips for home cooks — free and straight to your inbox. PLUS: 500 Rewards Points.
If the best food movies inspire you more to eat than to cook, there are options for you, too: Check out other products and services on Cozymeal for food tours, private chef experiences, meal prep delivery and more.