27 Long-Distance Date Ideas to Make You Feel Closer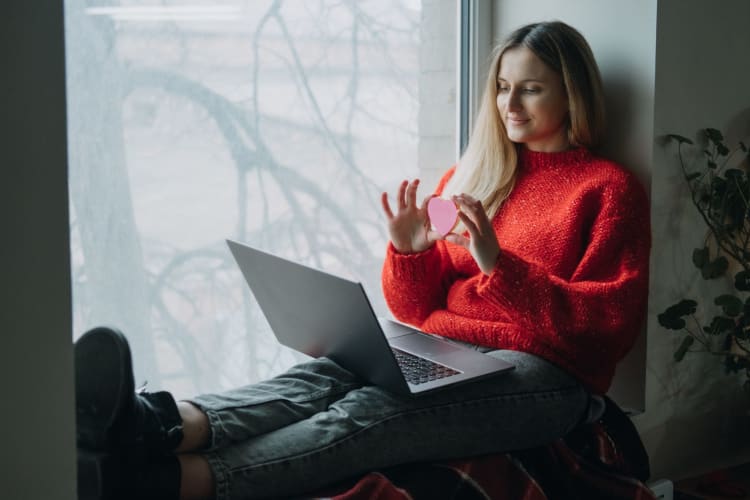 Our editorial team recommends the best products through independent research, selection and careful review. If you make a purchase through one of our affiliate links, we may earn a commission. Prices are subject to change.
Coming up with long-distance date ideas that promote intimacy and bonding is a big struggle for long-distance couples. You love seeing your significant other's face, but those video calls start to feel a little stale after a while. Fortunately, in today's world of high-tech communication, your long-distance dates can go above and beyond a basic phone call.
From daytime adventures to romantic evenings, there are all kinds of ways to make you feel closer to your long-distance partner. Read on to be inspired by the best long-distance date ideas to keep your relationship alive.
Jump to Section
Book an Online Cooking Class Now
Ready to perfect your homemade pasta, paella or pad thai? Join a world-class chef from the comfort of your kitchen.
Long-Distance Date Ideas for Foodies
1. Take an Online Cooking Class Together
Food is the ultimate bonding activity. If you and your partner appreciate the culinary arts, online cooking classes are an awesome long-distance date idea. You get a tactile, shared experience while you experiment with new dishes and techniques. Plus, you can repurpose your newly gained skills for a romantic home-cooked meal in the future. Turn this long-distance date idea into multiple date opportunities by scheduling a series of themed cooking classes to take together.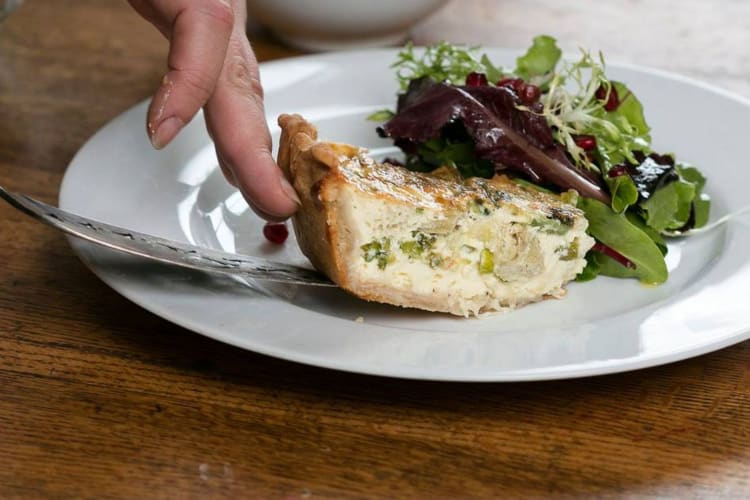 2. Enjoy an Online Beverage Tasting
If your tastes skew more toward fine beverages, look into taking an online beverage class together. An online tasting course is a slightly more unusual long-distance date idea, but it's a fun way to get some of the elegance and class of an in-person date. For wine lovers, try out virtual wine classes where you can practice your amateur sommelier skills. If you and your partner have a blast at trendy cocktail bars, online mixology classes are another unique option for a long-distance date night idea.
3. Coordinate a Recipe Exchange
To keep the sparks flying, try out long-distance date ideas that take place over a period of time. For instance, if you and your partner enjoy cooking, coordinate a recipe exchange. Every week you can select recipes that you think the other person would enjoy, and then have a fun video date while you attempt the new dish. Once you're both done cooking or baking, you can sample the food and give a review.
4. Plan a Virtual Fancy Dinner Date
Just because you and your significant other live far apart doesn't mean you can't treat yourselves to a special dinner date. For a long-distance date idea that will really wow your partner, plan a virtual fancy dinner date. You can both agree to make the same recipe for dinner, light some candles and have a romantic video call over a memorable meal. Create extra ambience by sharing a romantic music playlist that sets the mood.
5. Have a Virtual Food Party
Recreate the intimacy of a night in with your partner by having a virtual takeout food party. One option is for you to both get takeout or delivery with Doordash from your favorite local spots and share what you got over a video date. This is an especially thoughtful long-distance date idea if your partner will be visiting you soon and you want to get them excited about all the great restaurants in your area.
And if your virtual food party date is for a special occasion like a birthday, you can always order Doordash for your sweetheart and have it delivered to wherever they are. It makes a sweetly personal long-distance relationship gift.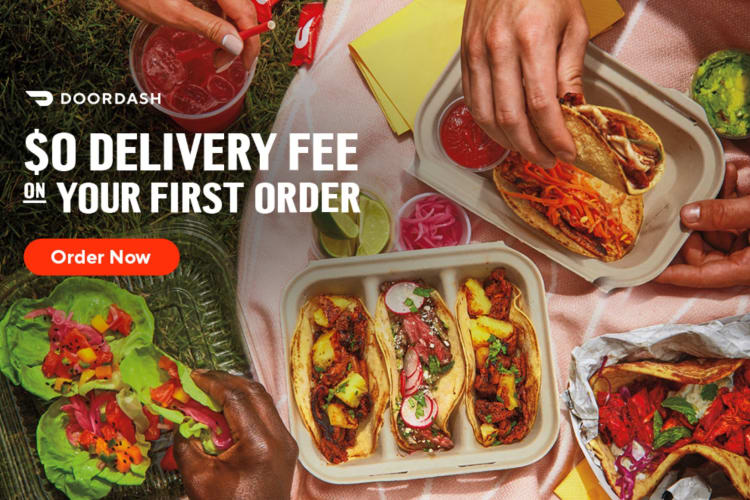 Book an Online Mixology Class
Craft cocktails. Palate-pleasing food pairings. Master mixologists. Skip the crowded bar scene and host your own virtual happy hour.
Romantic Long-Distance Date Ideas for Valentine's Day
6. Meet Halfway for a Romantic Vacation
Sometimes the best long-distance date idea is to eliminate the distance. For a special occasion such as Valentine's Day, consider meeting halfway between your locations for a romantic weekend getaway. Look at a map and figure out what would be an affordable and equally easy travel destination for both of you, and then start planning! Not only will you get to see each other in person, but you'll also get to form a new memory of a vacation in an interesting place.
7. Experiment With Adult Conversation Prompts
If you want a Valentine's Day date that goes in a steamier direction, look for adult conversation prompts to lead your next video call. Conversation prompts are a go-to long-distance date idea, and opting for prompts with more mature, intimate content could help spice up your long-distance relationship date ideas and make for a magical evening. Set the scene with candles, a cozy private space and anything else that makes you feel comfortable and confident with your partner.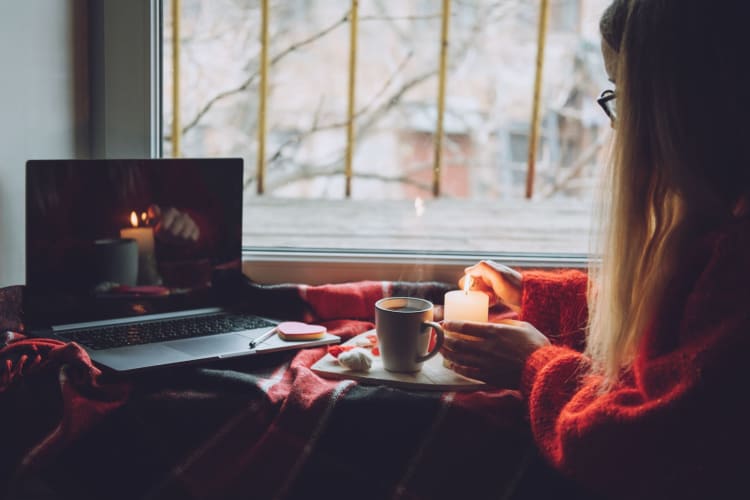 8. Go on a Virtual Museum Tour
With the rise in virtual experiences, it's now easier than ever to find long-distance date ideas that incorporate exciting destinations. If you and your partner enjoy a romantic museum date, look for famous museums that offer virtual tours. You and your significant other can chat over video while you explore the same virtual museum space, discussing the artwork and sharing a little bit of high culture. If an artsy long-distance date idea isn't quite your speed, you can also look for other virtual tours, such as at science museums or historic landmarks.
9. Share the Night Sky
When thinking up long-distance date ideas, look for activities that you can fully experience together. For a truly cinematic and romantic long-distance Valentine's date, arrange for you and your significant other to go stargazing. If you live close enough to each other that you can look at the night sky at the same time, you can use this long-distance date idea to talk on the phone while pointing out your favorite constellations.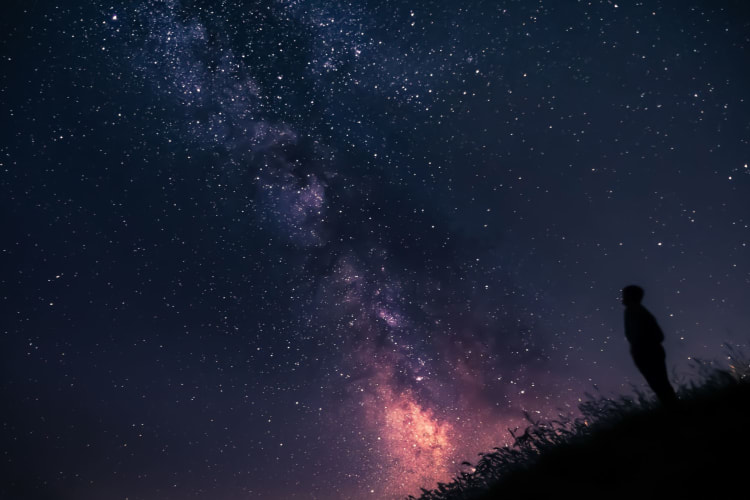 10. Send a Special Care Package
Sometimes it's hard for long-distance couples to coordinate a real-time long-distance date idea, even for special occasions like Valentine's Day. If that's the case, try sending each other special care packages that you can each open in the morning. Your package could feature romantic and sentimental gifts, as well as any practical or cute items that you think will brighten their day.
Book a Virtual Wine Tasting Now
Bring the winery home with an unforgettable live virtual wine tasting. Your personal sommelier is standing by.
Creative Long-Distance Date Ideas
11. Play Online Games Together
If the endless video calls are starting to feel dry, you can branch out and do other activities while you chat to ensure that your long-distance date ideas stay varied. Online games are an easy way to interact and keep the conversation lively. You can play a more traditional video game, or you can look for quirky party games and trivia. Even something as simple as a virtual game of checkers can ensure that your long-distance dates are entertaining and don't become a chore.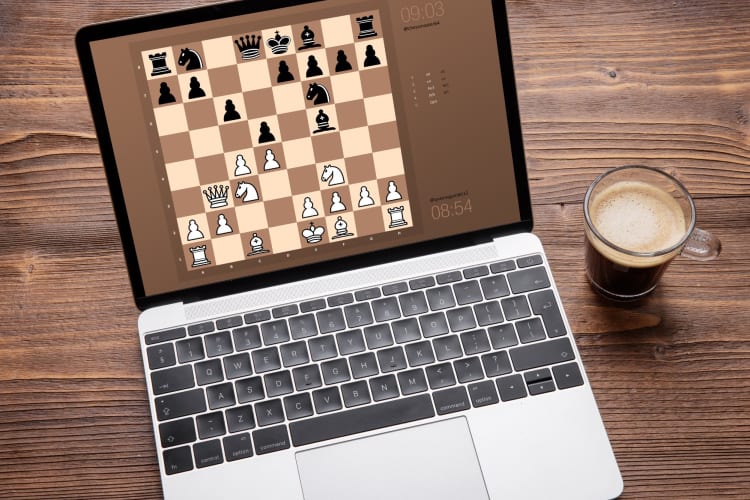 12. Have a Movie or TV Watch Party
Watching a movie or TV show is a classic long-distance date idea. With so many streaming services offering group watch options, you and your partner can watch a show or movie simultaneously, giving each other your commentary along the way. And what's better than heckling your favorite show with your favorite person? Make this long-distance date idea feel more official by making a big tray of movie snacks and coordinating the menu with your partner.
13. Try an Arts and Crafts Date
Flex your creative talent with an arts and crafts date. You can do the same project or experiment with individual projects. Painting, drawing or knitting are all good options for keeping your mind and hands occupied while chatting over video. For a more romantic twist, use the video to draw portraits of each other or make love letter collages that combine words and images to express how much your partner means to you.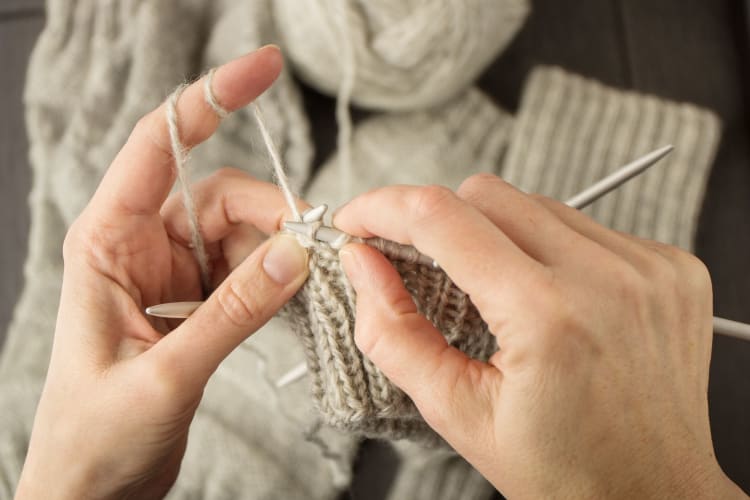 14. Go on a Google Maps Date
Don't discount the power of Google Maps when coming up with long-distance date ideas. The street view option on Google Maps gives you and your partner infinite options for intriguing destinations that you can virtually navigate. Wander the streets of Paris or drop yourselves in a random spot and explore. When it comes to stay-home date ideas, there's no reason why you can't still have a spirit of adventure.
Book a Gourmet Cooking Class Now
Kick-start your culinary confidence with help from a world-class chef. See what's cooking in your city today.
15. Start a Mini Book Club
Who said book clubs have to be for a big group? If you and your partner like reading, start an official sweetheart book club just for the two of you. You can read the latest novel by your favorite author, a classic literary work or dip your toes into romance novels to get creative inspiration for your own relationship. To transform this into a regular long-distance date idea, have a weekly video where you can discuss the book and what you might like to read next.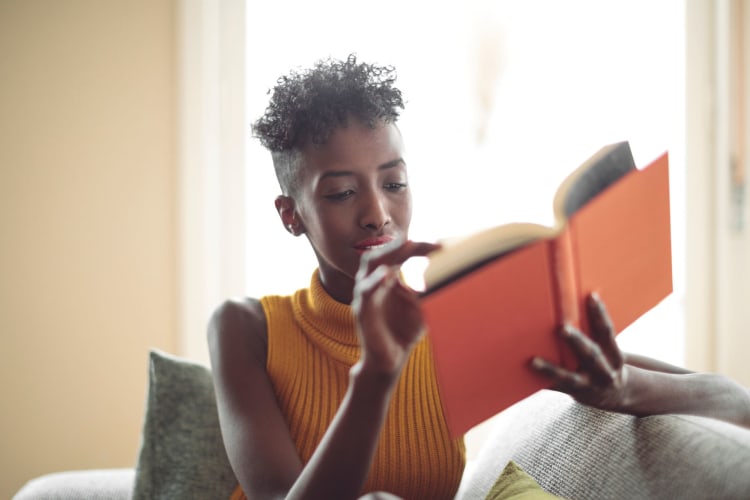 16. Plan a Slideshow Date Night
To add a goofy twist on a long-distance date idea, organize a slideshow date. This is similar to a Powerpoint party, where a group of friends share funny presentations on topics that interest them. You and your partner could make your slideshows about an area of interest, or you could make this long-distance relationship date idea a humorous way to catch up and give each other updates on what's going on in your lives. Include plenty of funny photos and cheesy graphics to give it that perfect slideshow presentation vibe.
17. Meet Each Other's Friends
One of the hardest parts of long-distance dating is that you can feel like you're living parallel lives that rarely intersect. To remedy this, try a long-distance date night idea that includes some of your friends. You and your partner can host a small virtual dinner party as a way to introduce each other to your friends. You can play group trivia games or simply hang out and chat as a way to get to know the people in your significant other's life.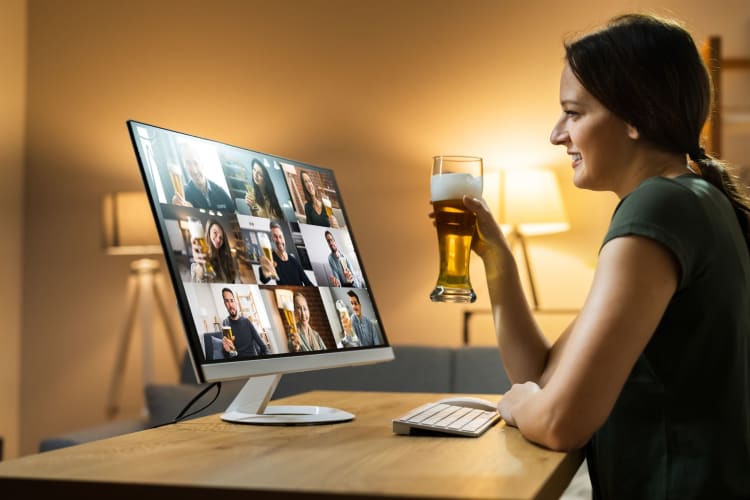 18. Go Down a Wikipedia Rabbit Hole
Don't discount the power of surfing the Internet when struggling with long-distance date ideas. If you're looking for a quick activity or entertainment option when on a call with your partner, consider going on Wikipedia. You can look up random topics as a way to keep the conversation going, or, for a more exciting option, play Wikirace, a game where you try to get from one Wikipedia entry to another just by clicking links on the site.
19. Do Weekly Show and Tell Dates
If you're running out of virtual date ideas, it doesn't hurt to try a good old-fashioned sharing session. Regain some of the intimacy of shared experiences by having weekly show and tell dates. Use this long-distance date idea as a chance to share something interesting you saw or did that week that made you think of the other person. You can make it sentimental, or keep it light and funny by sharing quirky anecdotes. Bonus points if you find physical items to feature on your show and tell dates.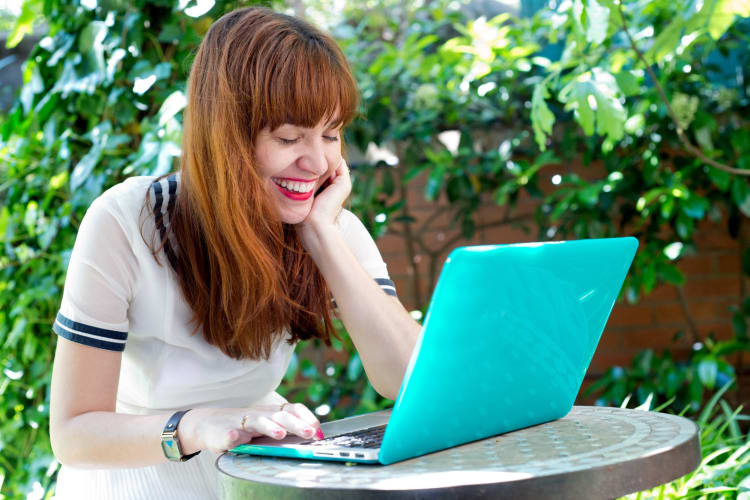 Book an Online Cooking Class Now
Ready to perfect your homemade pasta, paella or pad thai? Join a world-class chef from the comfort of your kitchen.
Long-Distance Date Ideas for Casual Intimacy
20. Exercise Together
If planning your long-distance dates are starting to feel more like an energy-draining event than a way to spend meaningful time together, look for long-distance date ideas that allow you to casually merge your everyday lives. For example, you can get on the phone during your exercise routines. If working out is an activity you both enjoy, this can recreate the feeling of going to the gym together.
21. Schedule a Remote Work Date
Life gets busy, and sometimes you need a long-distance date idea that can fit into a crowded calendar. Try to alleviate some of that stress by scheduling a remote work date. If you both work remotely, you can stay on the phone together and become remote office buddies. You can talk about how your jobs are going and really share in the hustle and bustle of a regular weekday.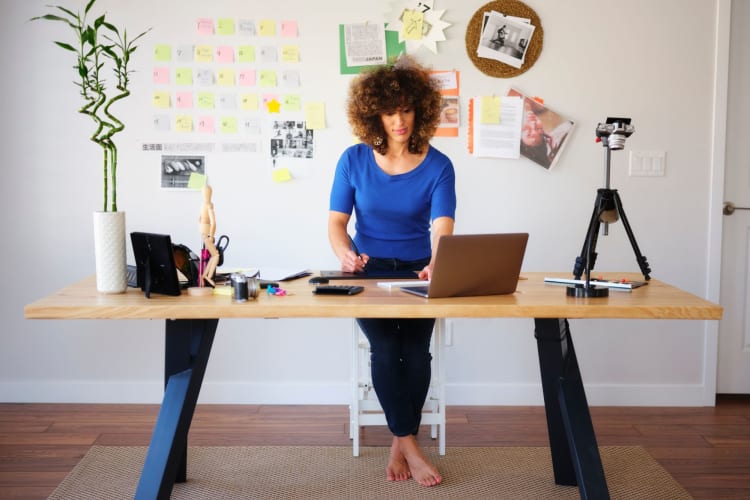 22. Go on Walks
Keep your phone dates feeling fresh by getting out of the house. Go for a walk at the same time while you talk on the phone. The physical movement will help you stay alert, and you can even share video of the scenery of your walk, if you want to use the date as a chance to tell your partner more about what life in your city looks like.
23. Share a Morning Coffee
If you don't have time for evening plans, share a morning coffee over a video call. Enjoy your breakfast as a couple and start your day on a positive, romantic note. You can keep the morning routine rhythm going with this long-distance date idea by reading the morning news together or tackling your favorite puzzle games, such as the crossword or Wordle.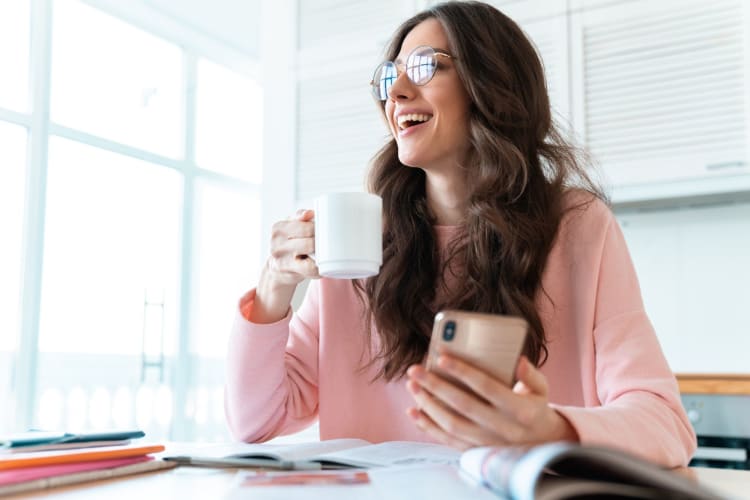 24. Take Relationship Quizzes
Find a playful way to start some important conversations by taking relationship quizzes together. This sounds like a strange long-distance date idea, but taking online quizzes at the same time and discussing your results can facilitate valuable explorations of issues such as love languages, communication styles and life goals. You can also make the date feel lighter by mixing in goofier personality quizzes as well.
Gift an Online Mixology Experience
Raise a toast to the perfect gift. Enjoy craft cocktails, bartending basics and more taught by five-star mixologists.
25. Do a "Get Ready With Me" Date
Help your partner feel less excluded from your evening plans with a "get ready with me" date idea. If you or your significant other has plans to go out and can't chat all night, invite each other to hang out and chat on the phone as you get ready. Make the date more interactive by having a video call and asking for opinions on outfits or makeup. This can be a great time to share more details about what you like to do with your time when the other person isn't around and discuss ideas for your next in-person night out.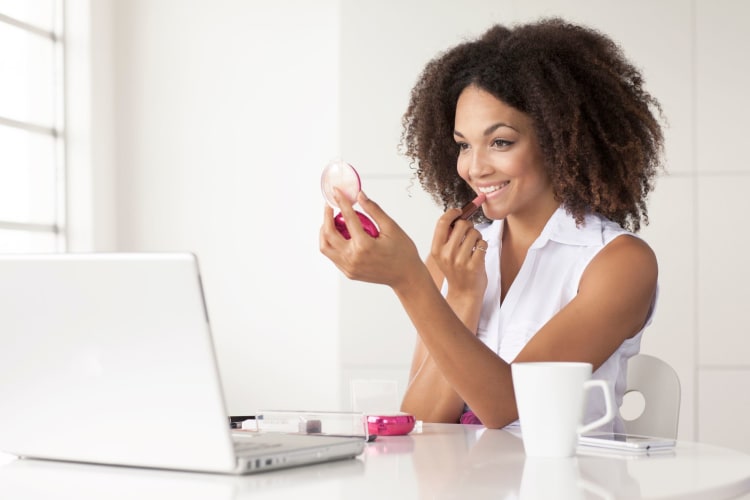 26. Get Your Weekend Chores Done
Add a domestic flair to your next long-distance date idea by getting your chores done together. Stay on the phone for your weekend house cleaning and any errands you need to run. This eliminates any anxiety you might have about balancing your free time between life responsibilities and long-distance dates, as well as replicate some of the bonding experiences you would have if you and your partner lived in the same area.
27. Make Future Plans
Don't forget about one of the most important elements of any long-distance date idea: making future plans. Prevent your relationship from fizzling out by talking about vacations, visits and perhaps a potential move to live close to each other. These conversations will not only keep you both excited during the date, but they can also open up new possibilities for where you want to take the relationship.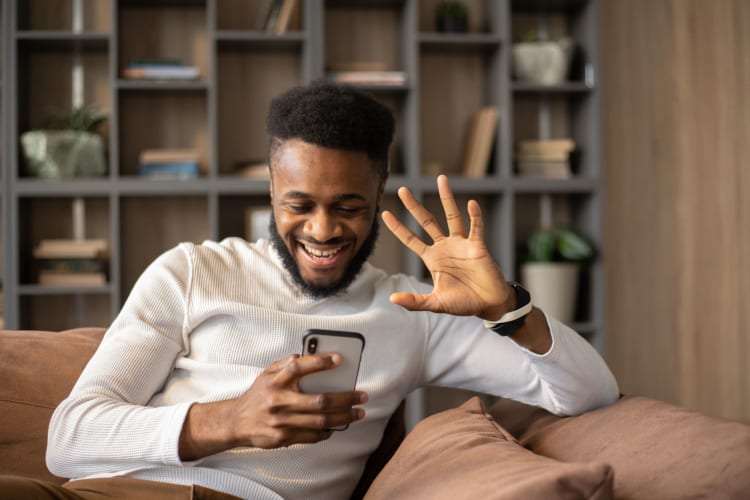 Join 200,000+ Culinary Enthusiasts
Exclusive deals, recipes, cookbooks, and our best tips for home cooks — free and straight to your inbox. PLUS: 500 Rewards Points.
Long-distance relationships certainly have their challenges, but you can still have a strong, intimate bond with your partner even when you don't live nearby. Whether you like to watch your favorite movie on a shared streaming service, take a virtual cooking class or simply share in your daily routines, there are a multitude of long-distance date ideas to keep your relationship feeling magical.
And if you still can't come up with enough long-distance date ideas, you can always fall back on alphabet dating ideas. After all, it doesn't matter what you do, as long as you and your partner find a way to be present together.
For even more long-distance date ideas, check out other experiences happening on Cozymeal.