27 Best Second Date Ideas to Make a Good Impression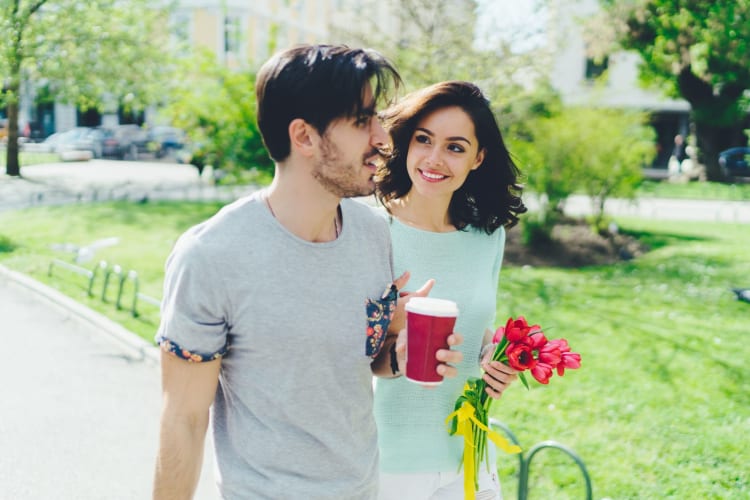 Now that you've made it past those first date jitters, here are some second date ideas to spark fun and romance in your new relationship. Are you looking for something cozy and romantic? Or are you and your date more adventurous in spirit? Either way, the perfect second date shouldn't be stressful to plan.
We've gathered up a list of the best second date ideas to take the worry out of the planning process. No matter what your style or interests, there's sure to be a second date idea on this list that will allow you to skip the stress and focus on what really matters — each other.
Jump to Section
Book a Gourmet Cooking Class Now
Kick-start your culinary confidence with help from a world-class chef. See what's cooking in your city today.
Second Date Ideas for Foodies
1. Cooking Classes
Cooking classes combine the fun of food with the satisfaction of growing your confidence in the kitchen. Cooking classes near you can teach you new skills and let you discover new cuisines along the way. You'll find quality cooking classes in NYC, cooking classes in Kansas City and in other cities around the U.S. If you'd rather stay in, online cooking classes are another option that can bring top-notch instruction into the comfort of your own home. Whichever experience you choose, you'll enjoy a delicious meal during the class and take away skills that will help you prepare your own versions at home.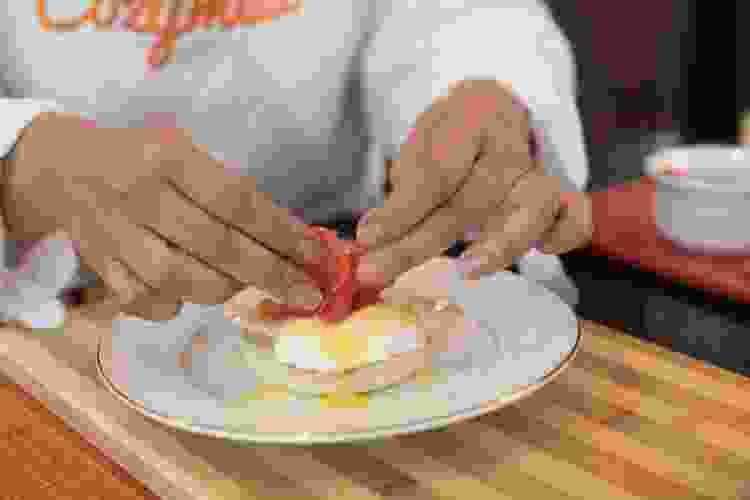 2. Private Chef Experiences
Another second date idea that's sure to keep the romance growing is a private chef experience. Together, you could enjoy delicious food prepared specially for you by top-rated chefs. Private chefs handle all of the shopping, prep work, cooking and even clean-up. Whether you're looking for private chefs in Phoenix or private chefs in Austin, booking a private chef near you will be a one-of-a-kind experience that will leave your date wanting more.
3. Food Tours
For a fun second date idea that will get you out of the house and trying new things, try a food tour near you. A food tour gives you and your date the chance to explore the culture and history of the city together, one restaurant at a time. You can find fresh and exciting food tours in Boston, food tours in New Orleans and more. Choose a tour that fits you and your date's tastes, like a taco tour if you love Mexican food, or a themed tour if you want to learn more about a certain aspect of your city.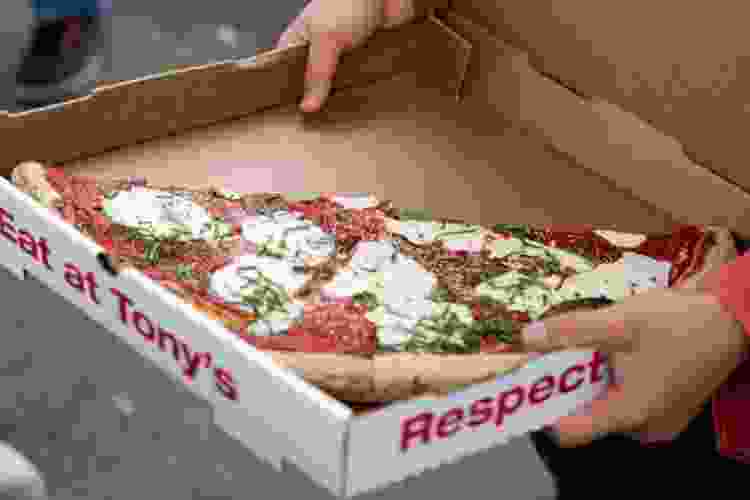 4. Have a Romantic Brunch
While it may sound like a simple suggestion, brunch for two is a classic date that will give you time to get to know each other over a delicious meal. Indulge in some delicious waffles or French toast with your conversation. If the brunch date goes well, you can keep the morning going all day by trying other fun things for couples to do together.
Book a World-Class Private Chef Now
Five-star fine dining from the comfort of home. Find your favorite private chef experience starting at $59/person.
Cute Second Date Ideas
5. Pack a Picnic
Grab a basket and your favorite snacks for this second date idea. You and your date can find a quiet, scenic spot to eat and get to know each other better. Take in the views and start dreaming about the anniversary date ideas you might need in the future if things go well! To take this simple idea to the next level, give your picnic a theme. You could go Parisian with baguettes and a bottle of wine, or you could make it a Mediterranean feast with hummus and flatbread. The possibilities are endless!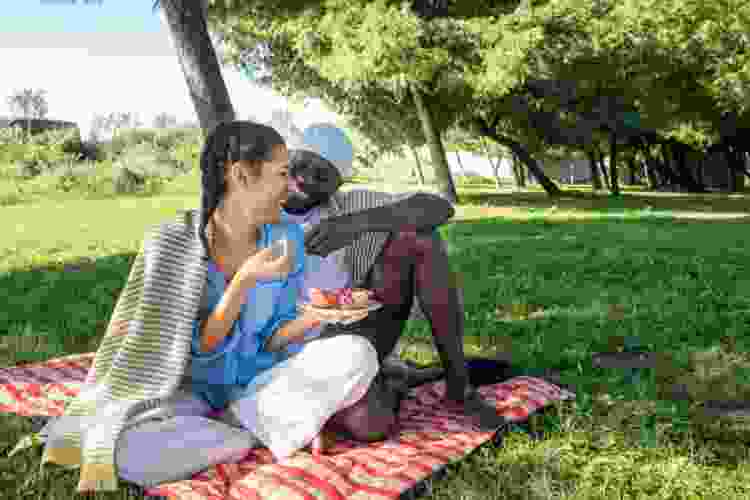 6. Meet Your Friends
Feeling a strong connection right away? Ask your closest friends to meet up for drinks or dinner with you and your date. Meeting in a group can remove some of the awkwardness of an early date and give everyone a chance to meet and mingle with new people. Do you have friends who are already in a relationship? There are plenty of creative double date ideas for you to consider as you plan your date.
7. Go Skating
Going skating with your date is a great way to keep the connection going after a great first date. Whether you're on the ice or at a roller rink, skating is the perfect excuse to hold hands! The laughter and music of the skating rink or are the perfect atmosphere for this date. Who knows? You may discover a hidden talent while you're skating together.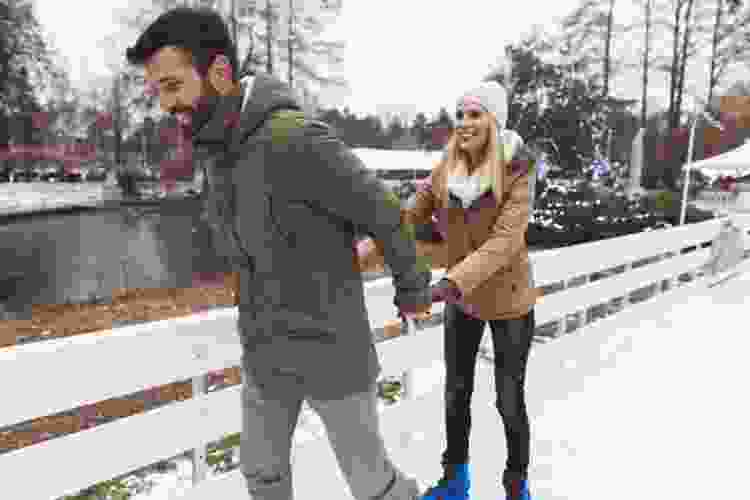 8. Play Mini Golf
This classic second date idea gives you and your date the chance to compete over a game of putt-putt. You can practice your technique together, and talking strategy at each hole on the course eliminates the need for that awkward dating small talk. Make things more competitive by adding fun challenges to each hole. For example, stand on one foot while you make your putt or sing a love song while you avoid the hazards. Add some good food into the mix, and this second date idea is sure to be a hole in one.
Book a Local Food Tour Now
Explore your city's best bites, esteemed eateries and hidden gems with a top-rated tour guide.
9. Karaoke Night
Belt out your favorite love songs with a second date idea that will bring lots of laughter into your new relationship. This is your chance to let down your guard and show off your shower singing skills. Karaoke gives you both a chance to sing a solo, but it also lets you pick the cheesiest love duets you can think of and sing them to each other. What better way to start off a brand new relationship than a good love song?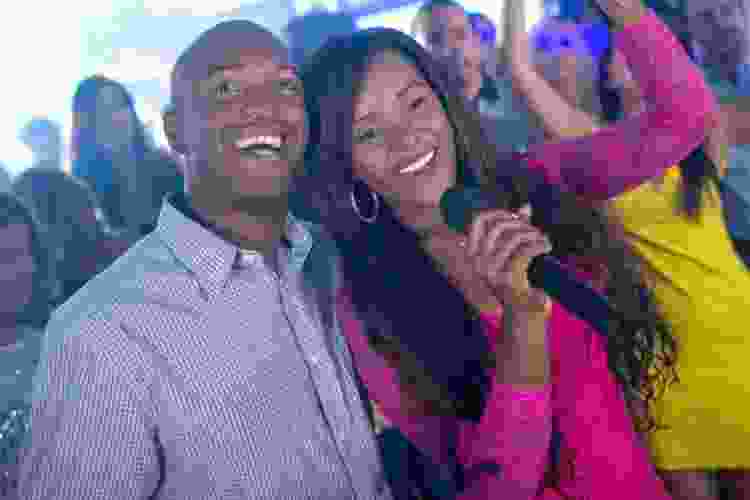 Free Second Date Ideas
10. A Walk in the Park
Ditch the screens and take your date outside for a picture-perfect second date. A local park can be a beautiful setting to get to know each other better. Without the distractions of a crowd or the hassles of parking and traffic, you can engage in deeper, more thoughtful conversation. There's something romantic about the thought of strolling hand in hand together along a scenic path, and this date can give you that clarity and romance without a high price tag.
11. Have a Pet Play Date
This second date idea is perfect for pet owners. You and your date can introduce each other to the animal companions in your life. If your pets play well together, it could be the start of a beautiful thing. While the pets play, you and your date can relax on the couch and start planning your next date. If you both have dogs, a trip to the nearest dog park can be a great way to let your pups meet for the first time while you get to know each other better.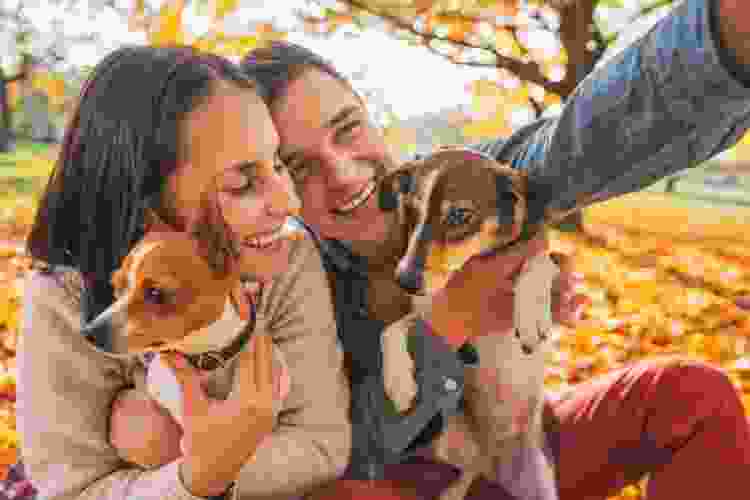 12. Visit the Library
If you and your date prefer more intellectual pursuits, this second date idea is for you. Visit the library and check out a favorite book to read together. Once you've checked your books out, you don't have to leave right away. You can read love poems to each other in a romantic whisper, or maybe even sneak a kiss in the stacks. Plus, this book-lover's dream date is easy on your budget.
Book Your Virtual Wine Tasting
Bring the winery home with an unforgettable live virtual wine tasting. Your personal sommelier is standing by.
13. Watch the Sunset
Sometimes the beauty of nature is just what you need to ignite the spark in your relationship. Who says the best second date ideas have to be expensive? You and your date can make watching the sunset together a romantic tradition. All you need to do is find the right lookout spot and settle in. Bring dinner, a book and a cozy blanket to pass the time while you wait for the sun to set. If you're enjoying yourselves, you could stay and look at the stars from the same spot before heading home.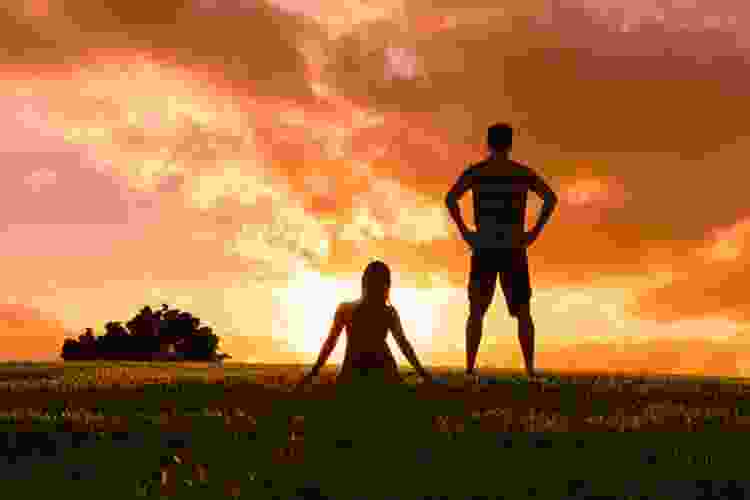 14. Volunteer
If you and your date are passionate about the same causes, why not try a second date idea that allows you to give back to your community? Finding a charitable organization that you both care about can bring you closer together and turn doing good for others into a great second date. It may seem unusual, but you're sure to form a stronger bond by working together for a good cause. You could try an organization like Habitat for Humanity, which offers volunteer opportunities around the country.
Creative Second Date Ideas
15. Visit an Art Museum
Indulge in a more cultured experience by taking your date to a local art museum. You can enjoy the art together in a quieter atmosphere than a bar or restaurant. Many museums also host special events like wine tastings or dance lessons, which are a great way to combine several fun activities into one perfect evening together. You could also keep an eye out for traveling art exhibits that tour the country. Immersive experiences like the Van Gogh Experience travel from city to city and offer a sensory exploration of one artist's works.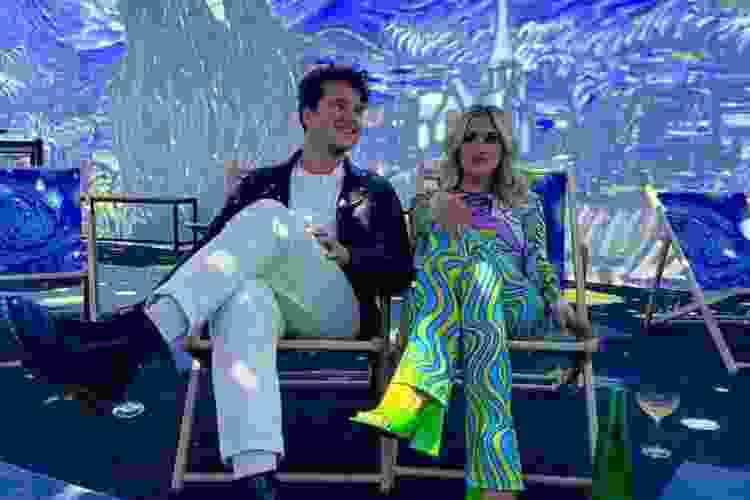 16. Take a Pottery Class
Learn a new skill together by taking a pottery class. You can learn to throw pottery on a pottery wheel or maybe paint ceramic plates together as a memento of your second date. This second date idea combines working with your hands and learning something new. It's sure to be a memorable moment for both of you.
17. Take Dance Lessons
If you and your date want to add some movement into your second date, try dance lessons. From line dancing to waltzing, there are plenty of options available to you. Whether you choose salsa dancing or swing dancing, this date allows you to hold each other close and let the music move you. You may discover that you both love dancing. Who knows — maybe this second date could turn into a third, fourth or fifth dance lesson together?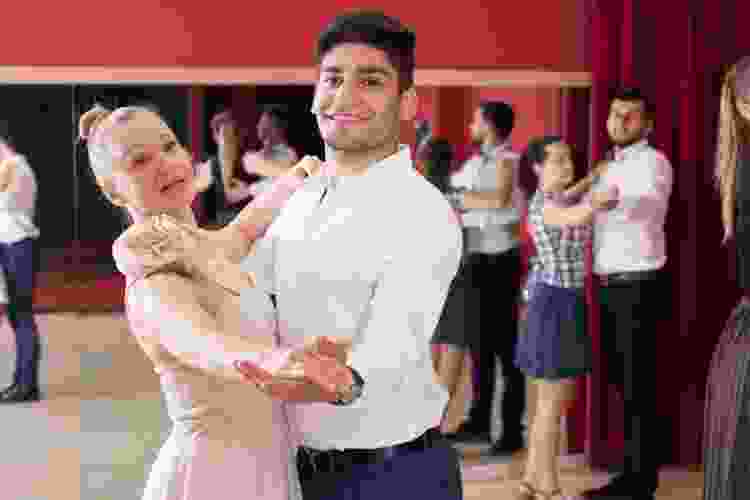 Book a Gourmet Cooking Class Now
Kick-start your culinary confidence with help from a world-class chef. See what's cooking in your city today.
18. Go to a Concert
Taking in a concert together is an excellent second date idea for music lovers. If you have an artist you both admire, going to a concert will let you connect over your shared interest. If you don't have the same tastes in music, stepping out of your comfort zone and trying something new can prove that you're willing to learn more about your partner's passions. You can choose something loud and exciting if that's your scene, or you could always go to a quieter symphony show and take in some classical music as a couple.
19. See a Play or Show
For a fancier second date idea, why not get dressed up to go out on the town and see a play together? Sitting next to each other in the dark theater is the perfect chance to hold hands, and you'll have a great time discussing your thoughts about the show over coffee or drinks afterwards. With so many genres and titles to choose from, you're sure to find something you can both enjoy. You can even try a show that defies traditional genres, like Cirque du Soleil or the Blue Man Group, for an unforgettable evening together.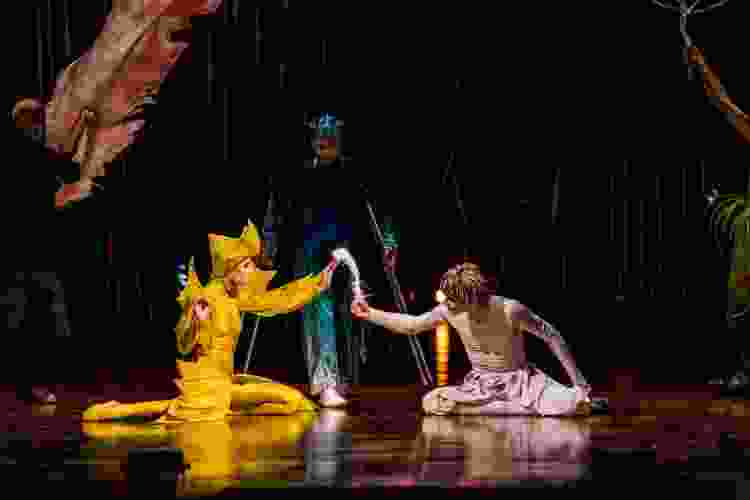 Adventurous Second Date Ideas
20. Go for a Hike
Getting outside and on the trails can be a great way to get to know your partner better. Whatever the weather, there are plenty of summer date ideas and winter date ideas to get you both out of the house and moving your bodies. A hike can get your heart rate pumping and give you uninterrupted time to talk on the trails. On a more difficult trail, you'll have to look out for each other and work together, which can strengthen your bond and deepen your connection.
21. Visit an Amusement Park
For a second date idea that's perfect for thrill-seekers, try visiting your local amusement park. Riding roller coasters together is a great way to connect, plus you can enjoy funnel cake and cotton candy to your heart's content. If all that movement and junk food makes you feel a little funny, amusement parks are great places to simply watch people. You and your date can find a bench and watch the other park guests walk by as you get to know each other better through conversation.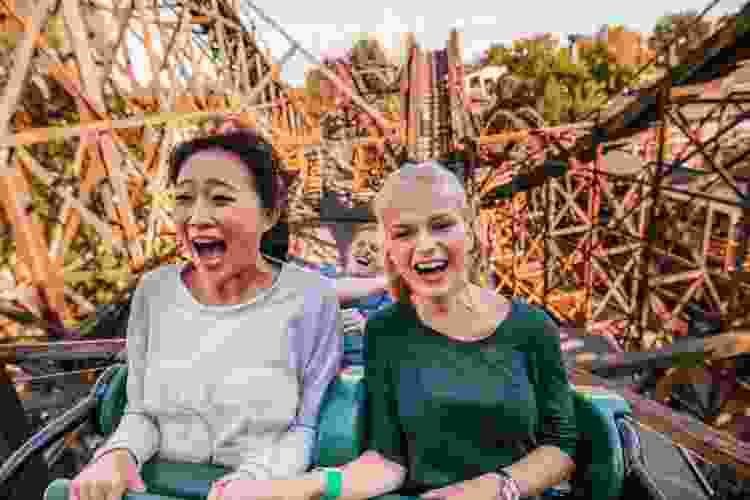 Book a World-Class Private Chef Now
Five-star fine dining from the comfort of home. Find your favorite private chef experience starting at $59/person.
22. Try Axe Throwing
Take out some of your aggression with a second date idea that's bound to hit the bullseye. Axe throwing experiences have grown in popularity in recent years, and they allow you and your date to get your adrenaline pumping in a safe environment. If you've ever longed to be a lumberjack, this date might be just what you've been looking for.
23. Play Ball!
If your date is a baseball lover, swing for the fences at a local batting cage. This second date idea lets you get some physical activity in and provides a great way of relieving tension if you're nervous about your date. Even if neither of you are any good, there is sure to be lots of laughter in this home run of a second date idea.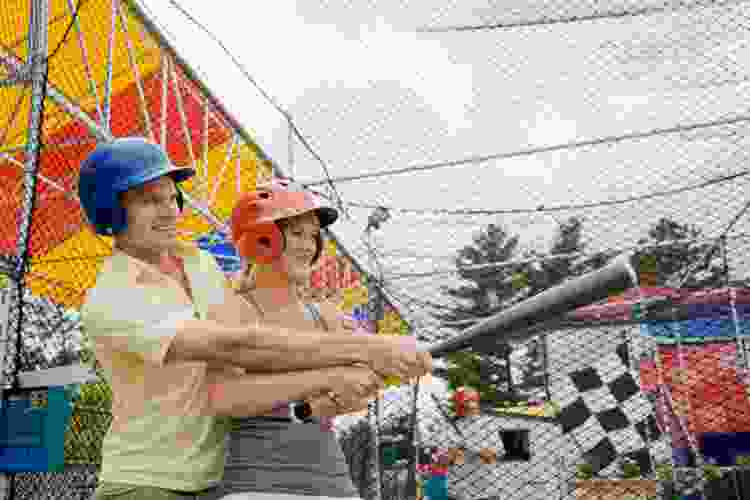 At Home Second Date Ideas
24. Virtual Beverage Tastings
Who says you need to get dressed up and go to a vineyard for a wine tasting or mixology lesson? All you need for this second date idea is to schedule an online mixology class or a virtual wine tasting and you can learn more about your favorite drinks — and each other — from the comfort of your own living room. A virtual tasting can teach you the skills you need to mix drinks or really enjoy a nice glass of wine, and staying at home to do so will increase the romance factor of your date.
25. Movie Night
For this date, all you need are your pajamas and your favorite movies. You could even get creative and plan the snacks and drinks around the theme of the film you'll be watching. This is a fun second date idea that lets you get to know each other's tastes without having to stand in line at the box office. You can compare your favorite movies while you snack on popcorn and get cozy on the couch with your date.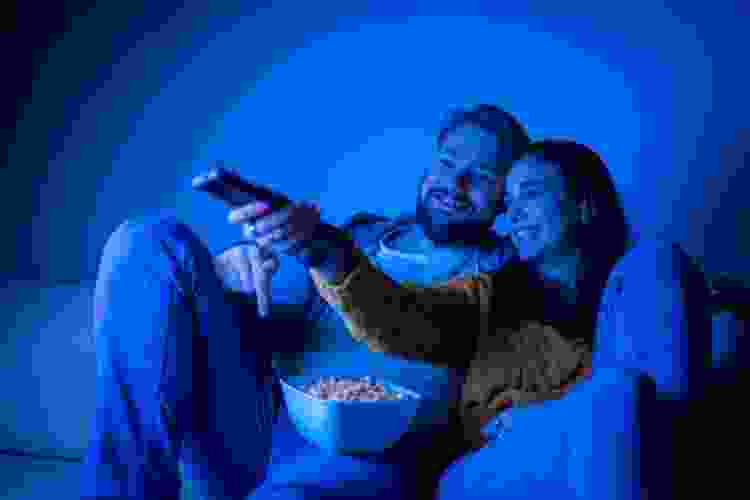 26. Game Night
Indulge your competitive sides with a second date game night. You could play classic board games, poker, blackjack or even play video games if that's more your speed. Healthy competition may be just what you need to spark some flirty fun. Adding game night to your list of stay-home date ideas will help you plan not only date number two, but other future dates as well.
Book a Local Food Tour Now
Explore your city's best bites, esteemed eateries and hidden gems with a top-rated tour guide.
27. Dinner for Two
Spice things up by offering to cook a homemade meal for your date. Whip out your specialty dish or an old family recipe and show off your skills in the kitchen with this second date idea that allows you to enjoy each other's company in a quieter atmosphere. Your date will respect the time and attention to detail you put into planning such a romantic evening for the two of you. And with no crowds or waiters, you can linger over dessert as long as you'd like.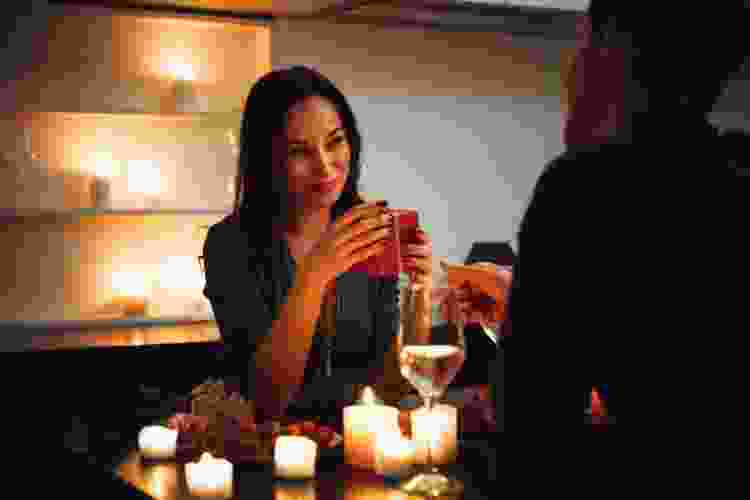 Join 200,000+ Culinary Enthusiasts
Exclusive deals, recipes, cookbooks, and our best tips for home cooks — free and straight to your inbox. PLUS: 500 Rewards Points.
Don't let your first date ideas go to waste by not turning them into the perfect second date! Even though the process of planning date number two can be stressful, don't let your worries keep you from taking your relationship to the next level. Whether you and your date decide to go out or stay in, these 27 second date ideas can jump-start your imagination. Plus, this list is just the beginning!
For even more fun second date ideas, check out other experiences happening on Cozymeal.