200+ Fun Alphabet Dating Ideas for 2023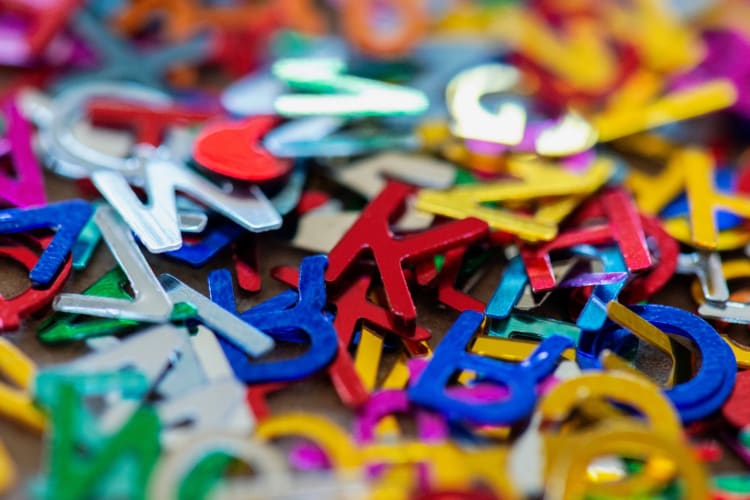 Our editorial team recommends the best products through independent research, selection and careful review. If you make a purchase through one of our affiliate links, we may earn a commission. Prices are subject to change.
If you're stuck in a bit of a dating rut and can't seem to find the spark in your social life, mix up your nights out with alphabet dating ideas! No matter what letter you land on when you spin the wheel, you're in for a great time.
What exactly are alphabet date ideas? They're lists of fun activities indexed by the letter they begin with. It's a simple way to add some spontaneity when choosing. Your alphabet dating ideas don't have to be entirely new. Include things you already love with some new options to freshen things up. Our take on the best alphabet dates for each letter has you covered from A to Z.
Jump to Section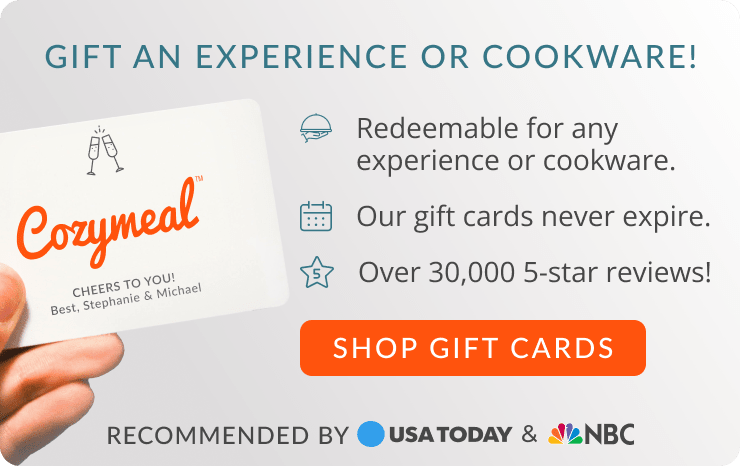 A-G Alphabet Dating Ideas
"A" Alphabet Dating Ideas
Anytime you and the object of your affection are aiming for awesome activities, you can count on A-centered alphabet dates to amaze and astound. Acting classes, art festivals, auto races…the array of alphabetic options is absolutely adorable!
Amusement park
Animal preserve
Adopt a rescue pet together
Art festival
Arcade
Acting classes
Antique shopping
Axe throwing
Animation festival
Apple picking
Archery
Automobile show
Appetizer crawl
Afternoon tea
Aquarium
Astrology reading
Auto race
Art classes
Asian dining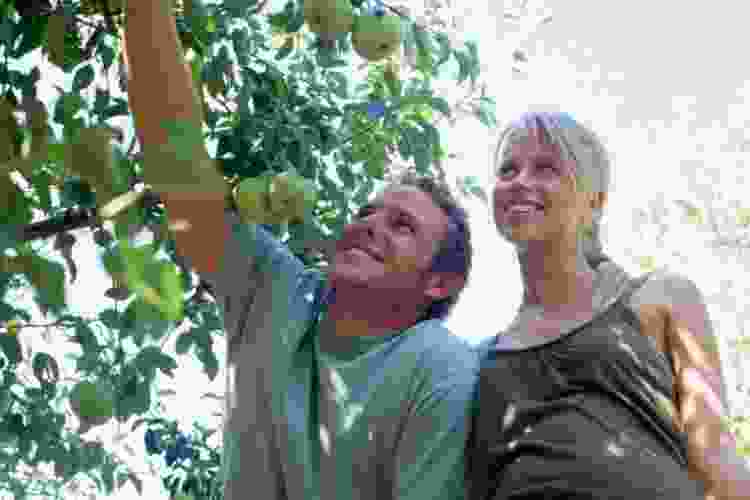 Book a Gourmet Cooking Class Now

Kick-start your culinary confidence with help from a world-class chef. See what's cooking in your city today.

Book Now
Date Ideas That Start With "B"
The bounty of B dating ideas means you'll never be bored with your boo. Begin with the basics like a backyard BBQ, or bust out the big bucks for a black-tie dinner. With this bold bevy of B-themed beauties, you'll be able to build beautiful moments together without breaking the bank.
Backyard BBQ
Basketball game
Backpacking
Biking on the beach
Brunch at a new place
Build snowmen or sandcastles
Bookstore
Black-tie dinner at a warm and cozy restaurant
Birdwatching
Bungee jumping
Boating
Boba bar
Bakery
Balance boards
Bonfire
Ballet performance
Banana boat
Backyard camping
Broadway show
Bed and breakfast
Date Ideas for "C"
Our curated compilation of C dates covers a collection of creative choices, including canoodling at a carnival, conquering a CrossFit class and checking out a chocolate factory. It's the cream of the crop of alphabet dating ideas, so complete that you'll come up with charming couplings no matter what you choose!
Candy factory
Coffee shop
Cornhole competition
Caroling for a cute Christmas date idea
Canoeing
Carnival
Cocktail bar crawl
CrossFit class
Champagne breakfast
Candlelight dinner
Chocolate shop
Cirque du Soleil
Cruise
Comedy club
Concert
Craft night
Casino
Cemetery tour
Classic cinema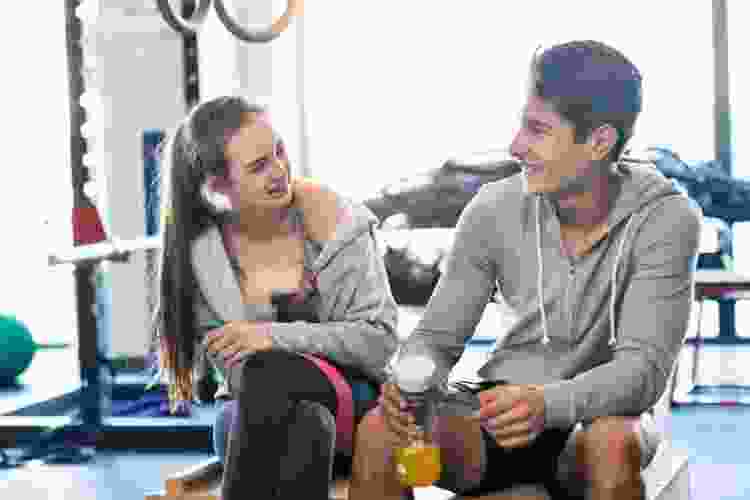 "D" Alphabet Dating Ideas
Don't know what to do during date night? You'll discover a delightful array of dates that begin with D. Daring daters can try deep sea diving or duck tours, while more demure duos can make do with dance lessons or a day at the dog park for a fun double date idea. Dive in and discover the dynamic display of D dates at your disposal.
Drag show
Dance club
Distillery tour
Dog park
Doordash Delivery (How does Doordash work?)
Deep sea diving
Disc golf
Doughnut shop
Dollar menu dining
Dim sum
Drive-in movie
Darts at a pub
Disneyland
Duck tour
Dinner theater
Downtown Disney
Dessert sampler
Drawing lessons
Discount movies
Dinner cruise
Dollar store shopping spree
Book a World-Class Private Chef Now
Five-star fine dining from the comfort of home. Find your favorite private chef experience starting at $59/person.
"E" Date Ideas
The exceptional examples of E dates include exhilarating escape rooms, energizing exercise sessions and extreme sports exhibitions that are sure to entertain. Even if you engage in something elementary like an evening stroll, you're ensured of an entrancing encounter!
Escape rooms
Exercise
Evening stroll
Explore a new city
Escape to a resort
Explore downtown
Easter egg hunt
Eat at a new place
Ecotour
Elegant dinner
Estate sale
Eighties-themed party
Extreme sports
Empire State Building
Equestrian show
Elope
Eight ball at a local bar
Eiffel Tower
Early bird special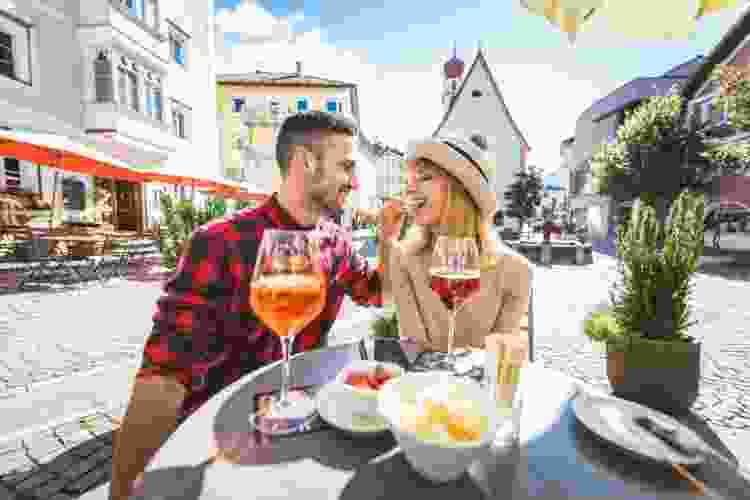 Date Ideas for "F"
F-centered dates are foolproof for finding fun ways to fill your free time together. Try Frisbee in the park or First Fridays for free festivities, or fall in line for a film festival featuring your favorite flicks. You're in for first-rate fun things for couples to do with every fantastic option.
Frisbee in the park
Fruit picking
Fly kites
Football game
Fishing trip
Foosball
Film festival
Fro-yo
Fajita night
Flea market
First Fridays
Farmers market
Fireworks
Ferris wheel
Fondue
Fish fry
Fancy restaurant
French pastries
Flight out of town
"G" Date Ideas
Get in gear with these glossy G dates ranging from great getaways to go-karts guided with gusto. Easygoing groups might geek out over game night or gourmet dining, while gutsier gangs may go gaga for getting tattoos — a G alphabet date with an edge! Give this group of G-named dates a gander and grab some grand together time.
Gourmet dining
Go to the gym
Gaming café
Glass blowing
Go-karts
Go for a drive
Get tattoos
Golfing
Garden tour
Grilling
Ghost tour (where better than a New Orleans ghost tour?)
Guitar lessons
Gala
Gyros
Garage sales
Gelato
Game night
Grand Canyon
Glamping
Gallery tour
Goat yoga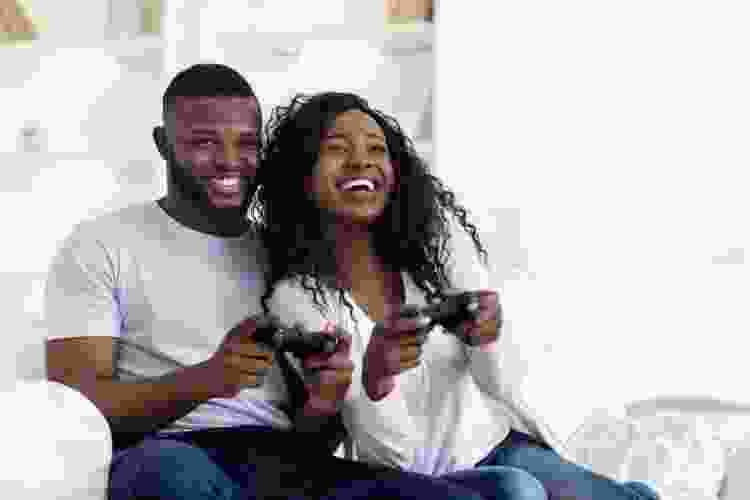 H-M Alphabet Dating Ideas
Date Ideas That Start With "H"
Happy couples hoping for heartfelt happenings are in a heap of luck with H-lettered alphabet dates! Hover above it all on a helicopter tour, help out at Habitat for Humanity or head to the hills for a national park hike. With so many possibilities, you'll have a heck of a time hanging out with your honey!
Harbor cruise
Hang out in a hammock
Hayride
Hot air balloon ride
Hiking in a national park
Horseback riding
Hang gliding
Hot yoga
Holiday parties
Helicopter tour
Hockey match
Haunted house tour
Harvest festival
Habitat for Humanity
High school football game
Hula lessons
Hop On Hop Off tour
Happy hour
Historical museum
Hookah bar
Hot tubbing
Book a Local Food Tour Now
Explore your city's best bites, esteemed eateries and hidden gems with a top-rated tour guide.
"I" Alphabet Dating Ideas
The inviting selection of I-lettered dates make interesting insertions into any itinerary. Try Irish dance classes to improve your image on the dance floor, or plan an indoor camping trip for an intimate evening in. Whether you're interested in intriguing icebreakers or intent on indulgent idleness, you'll find ideal instances to include on you date.
Ice cream parlor
Ice skating for a classic winter date idea
Indoor camping
Irish dance classes
Intimate night at home
Improv classes
Italian dining
Island hopping
Ice bar
IHOP
Indie film festival
Ikea shopping and dinner adventure
Indian dining
Inspirational speaker
Irish pub
Indoor soccer game
Interior design expo
In-N-Out Burger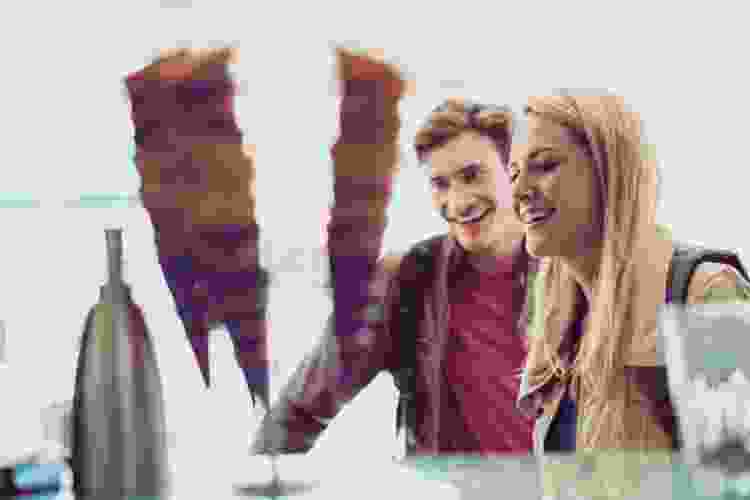 "J" Date Ideas
You'll jump at the job of picking just the right jewel from these joyful, J-oriented alphabetic dates. Take a jaunt on a jet, sign up for juggling lessons or make jams and jellies for a jaw-dropping joint project. The jury is in, and J-dates are just the jazziest. But don't take our word for it…judge for yourself!
Jet ski
Jogging
Jazz concert
Jigsaw puzzle contest
Jacuzzi
Juggling lessons
Jamaican dining
Juice bar
Jeep tour
Jewelry making classes
Jump on a jet
Junk food dinner
Japanese dining
Jump in a trampoline park
Jam and jelly making
Judo classes
Jam session
Jenga
Jiu-Jitsu class
Date Ideas for "K"
In the kingdom of K dates, it's key to know which options are keepers. Get your kicks with karate classes or show off your knack for kitchen craft by cooking up kebabs. If you're looking to kickstart the kind moments with your kindred, you can find a K date that's sure to be a knockout — no kidding around.
Karaoke
Karate classes
Kayaking
Kickboxing lessons
Knitting classes
Kentucky Derby
KFC
Kite flying
Kickball
Kitchen reno
Kebabs
King's Island
Kegger
Korean dining
Kite surfing
Knifemaking classes
Kettlebell workout
Kneeboarding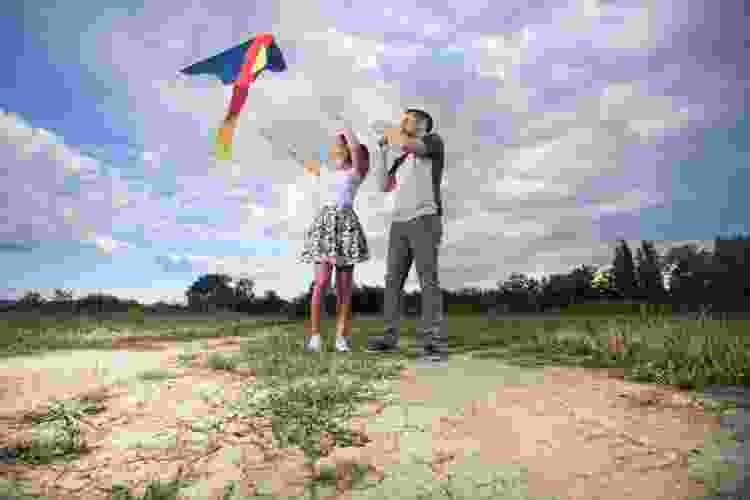 Date Ideas That Start With "L"
L dates let you linger in low-pressure leisure time activities that range from lounging by the pool to lively Latin dancing lessons. Languish by a lake or leave for Las Vegas. When it comes to alphabet date ideas that start with L, there's not a loser in the bunch.
Luau
Lazing by the lake
Lawn bowling
Laser tag
Luxury lunch
Lounge by the pool
Latin dancing lessons
Live music
Legoland
Log cabin weekend
Line dancing
Limousine ride
Lakeside getaway
Local dining
Lunch date
Lounges for cocktails
Lightshow
Las Vegas excursion
Lodge
Lobster dinner
Book a Virtual Wine Tasting Now
Bring the winery home with an unforgettable live virtual wine tasting. Your personal sommelier is standing by.
"M" Alphabet Dating Ideas
Making the most of your M dates is more than manageable. It's a means to memorable and meaningful moments with your mate. You can make plans for massages, mix things up with a Monopoly marathon and motor around on a marina tour. From the modest to the magnificent, these M dates couldn't be more magical.
Margarita night
Mini golf
Massages
Museums
Murder mystery dinner theater
Medieval Times
Midnight movie
Magic show
Musical
Modern art gallery
Mud run
Monopoly marathon
Movie night
Masquerade party
Marina tour
Modern dance concert
Marathon running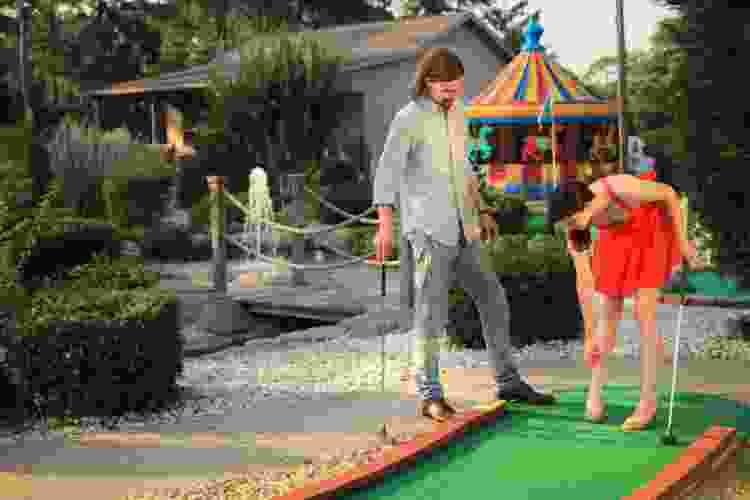 N-S Alphabet Dating Ideas
"N" Date Ideas
No new notions for a night out? Not to worry! Your options for N dates include some notable choices, including nightclubbing, a nice nature walk and dining at a Nigerian restaurant. As alphabet date ideas go, N dates are a natural for nudging you into nights of nearness with your number one someone, and that's not nothing!
Niagara Falls
Nightclubbing
Nigerian dining
Nacho bar
Netflix Roulette
National park trip
Nintendo showdown
NFL game
Night swimming
Nature walk
Neon museum
Nerf gun shoot-out
NBA game
Nail salon
Night at a swanky hotel
New Jersey Nets game
NASCAR race
Nine pin bowling
Nacho bar
Date Ideas for "O"
The out-of-the-ordinary options for alphabetic O dates can't be overstated. Opt for an outing to an observatory or organize an afternoon of orange picking in a local orchard. For overtures with your one and only with more than an ounce of originality, check into our outstanding O-oriented dates.
Ocean cruise
Opera
Off-roading
Orlando adventure
Olive picking
Oxygen bar
Oscar party at home
Open mic night
Origami classes
Online gaming
Orchestra concert
Orange picking
Outdoor camping
Obstacle course
Outrigger canoeing
Omelette bar brunch
Olive oil tasting
Outback Steakhouse
Observatory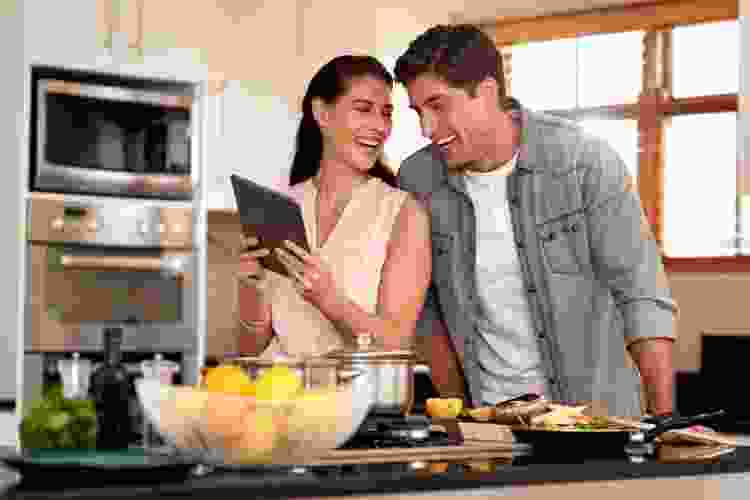 Date Ideas That Start With "P"
There are plenty of pleasing P dating ideas to perk up your potential plans. Putt-putt golf is a pure pleasure, as well as a pie or two at a pizza parlor, picnic date ideas and a personalized photoshoot for premium pictures. The plethora of P-oriented dates make the prospects for pleasant times with your partner positively phenomenal.
Book an Online Cooking Class Now
Ready to perfect your homemade pasta, paella or pad thai? Join a world-class chef from the comfort of your kitchen.
"Q" Alphabet Dating Ideas
Hitting your quota of Q dates might be a bit of a quest, considering the quintessential quirkiness of the letter. Try a quilting class with an expert quilter or quiz night at a local pub. All quips aside, you have quite a queue of Q dates to quench your thirst for quiet evenings at home and quaint moments on the town.
Quiz night
Quilting class
Quesadillas and margaritas
Quiznos
Qdoba
DQ
QuikTrip dining challenge
Queen for a Day date
Questions to break the ice
Quench your thirst at a tavern
Quiche cooking class
Quarters
Quilt exhibit
Quickstep dancing lessons
Quiet time together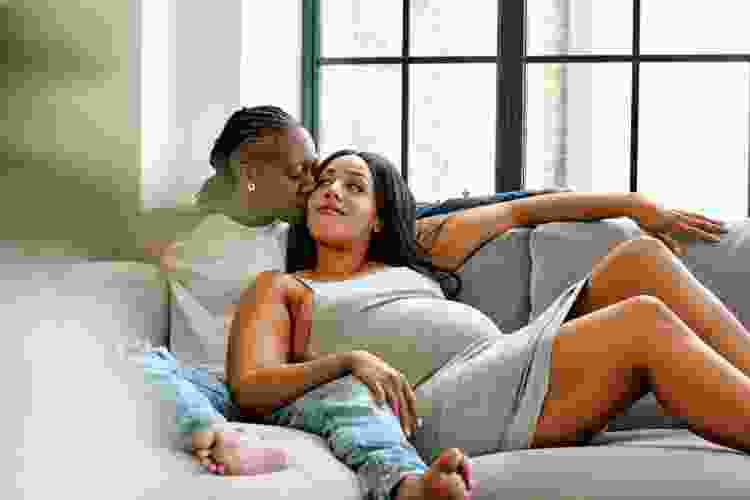 "R" Date Ideas
Alphabetic R date ideas are anything but routine! This rousing roster ranges from rafting on roiling rivers to roller coaster rides to restful reading retreats where reclining in comfort is a requirement. Review this R-oriented date recap of activities both rollicking and relaxing, a recap of some of the most refreshing R dates in the realm of romance.
River rafting
Rock climbing
Roller skating
Rodeo
Read to each other
Racquetball
Racing
Renaissance faire
Roller coasters
Riverboating
Resort weekend
Rom-com film festival
Rainforest Café
Read to each other
Rock concert
Road trip
Ring shopping
Ramen dinner
Roller skating
Renew wedding vows
Date Ideas for "S"
Get swept up in these super sweet alphabetic S date ideas. You can swing by the spa for soothing serenity, step into spicy salsa dancing sessions and score sumptuous sushi in a single stretch! From the simple to the sensational, here are several S-centered date suggestions to savor.
Sushi (whether you go out for it or do your own rolling with one of the best sushi making kits)
Skydiving
Snorkeling
Spa trip
Spring training game
Stargazing
Swimming
Sightseeing
Snowboarding
Skiing
Spin class
Speakeasy
Spelunking
Street fair
Six Flags
Stargazing
Sailing
Salsa dancing
Sewing class
SPIN class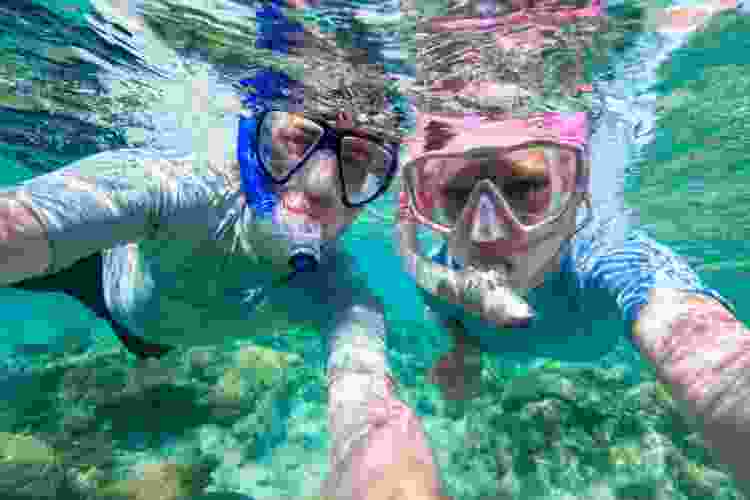 T-Z Alphabet Dating Ideas
"T" Date Ideas
Take a trip through these terrific alphabetic T date ideas that turn your moments together into time you'll treasure. Transcend the typical with tango lessons or try a trapeze class for a thrilling test of your mid-air tumbling talents. Try some top-notch possibilities to tempt and tantalize your true love.
Thrift store shopping
Trampoline
Taco night
Trapeze class
Tiki bar
Tailgating
Tango lessons
Theater
Tubing
Talk show taping
Trivia night
Target practice
Tennis
Train ride
Tap dancing lessons
Tasting room at a local distillery
Travel to a new locale
Try a new cuisine
Tea tasting
Tandem bikes
Gourmet Cooking Classes Near You
Take your culinary skills to new levels with guidance from five-star chefs.
"U" Alphabet Dating Ideas
The uptick you'll find when you search for U date ideas underlines the unusual and the unexpected, with options like dining at an underwater restaurant and turning up at an ugly sweater party. Whether you head somewhere upscale for a bite or unplug and let the universe sail on by without you for a while, these alphabetic U date ideas are undeniably useful for unifying you and your ultimate someone.
Urban art
Underground bar
Ugly sweater party
Unicycling
Upscale dining
Universal Studios
Underwater restaurant
Ukulele lessons
Unicorn cupcakes
UFC match
Upcycling art project
Uptown adventure
Ultimate Frisbee
U.S. monuments
Unwind at a hotel
Urban gardening
University baseball game
Unplugged evening
Unusual dining adventure
Uplifting movie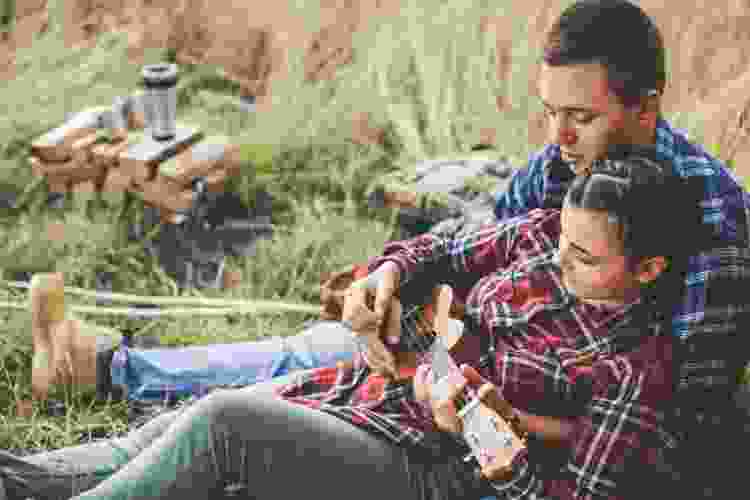 Date Ideas That Start With "V"
The variety of V dates offers vibrant ventures for vibing with your Valentine. There are vintage shops to visit, virtual reality arcades offering visions of a vivid digital world and vineyard tours to validate that vino life. From virtual date ideas to voyages providing a very real-world vantage, here are the most valued V alphabet date ideas for your viewing pleasure.
Visit friends for a double date
Valentine's Day getaway
Vineyard tour
Volunteer
Virtual Reality arcade
Video games
Vegan dining
Vintage shops
Vocal lessons
Vegetable picking
Voyage to a new city
Volleyball game
Vacation
Violin concert
Variety show
Volcano tour
Violin concert
Van adventure
Varsity football game
"W" Date Ideas
Why worry about if your weekend will wind up when there are wonderful alphabetic W date ideas to work with? Wander through the woods, weave your way along the dance floor for a waltz lesson or watch whales make waves in their winsome way. You can whip up something wild or a wrangle up a wholesome weeknight wind-down. Whatever you wish, W dates offer a wealth of worthwhile options.
Winery tour
Walking food tour
Waterpark
Walk in the woods
Windsurfing
Wedding
Waltz lessons
Whiskey distillery tour
Watercolor classes
Wind sailing
Whale watching
Waterfall chasing
Wildlife sanctuary
Wakeboarding
Weekend getaway
Woodworking class
White water rafting
Wax museum
Waterskiing
Workout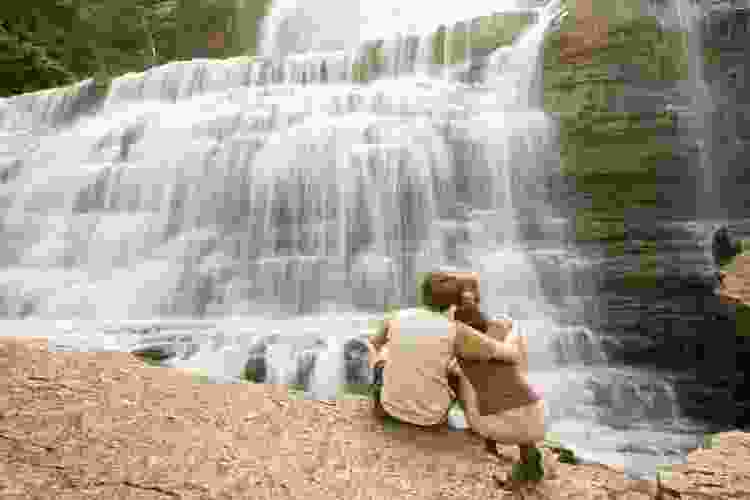 Date Ideas for "X"
The list of words that begin with X is less than extensive, which can make choosing your X-themed dates a little exhausting. You might have to go the extra mile to find the exact activity to express your excitement, but it can be done without exception. These excellent examples of alphabetic X date ideas will help you explore the exceptional possibilities.
X Games
X marks the spot with a scavenger hunt
Xylophone lessons
Exotic dining
Excursions out of town
X-Men film marathon
Expensive dinner
XBox tournament
Comic book expo
Book a World-Class Private Chef Now
Five-star fine dining from the comfort of home. Find your favorite private chef experience starting at $59/person.
Date Ideas That Start With "Y"
If you're yearning for a Y-centered date that yields romance, you've got a list without a yawn in the bunch. Throwing a Yes Day will have you yukking it up, while a Yahtzee marathon may make you yearn for your youthful years. Try the Y for a selection of alphabet date night ideas that might be your yummiest yet.
Yoga
Yacht cruise
Yahtzee marathon
Yard sales
Yurt camping
Yes Day
Yogurt shop
Yard games
Yummy desserts
Yankees game
Yakisoba
Yarn crafts
Yo-yo contest
Yerba mate bar
Yard party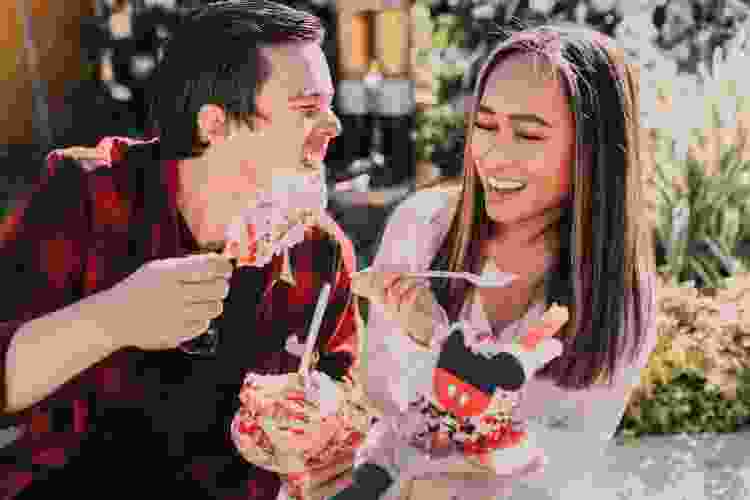 "Z" Alphabet Dating Ideas
Zero in on these Z date ideas to bring new zing to your usual thing. Zip lining is sure to be a zesty time, while a zig-zagging city tour gets you zooming around town. With enough zeal, zapping into the Z-zone can take you to the zenith of alphabet dating ideas!
Zip lining
Zoo trip
Zoom date
Zumba class
Zombie film festival
Zen meditation retreat
Zero-proof cocktails
Zorb football
Zero gravity flight adventure
Zig-zagging city tour
Zinfandel tasting
Zabaglione sampling
Zamboni ride
Zeppoli at an Italian diner
Zodiac reading

Join 200,000+ Culinary Enthusiasts
Exclusive deals, recipes, cookbooks, and our best tips for home cooks — free and straight to your inbox. PLUS: 500 Rewards Points.
Having an alphabetical list of date ideas makes it easy to choose something new when your usual ideas lose their magic. From absolute adventures to the sweetest stay-home date ideas, there's something for every occasion. And there's no need to start at the beginning and work your way through. Whichever letter you begin with, your date possibilities will be perfect to the letter!
For even more fun date ideas, check out other experiences happening on Cozymeal.