31 New Year's Party Ideas to Welcome 2023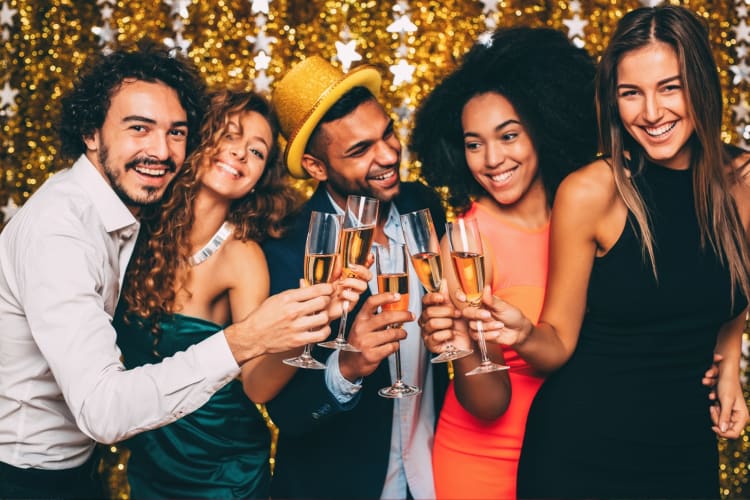 Our editorial team recommends the best products through independent research, selection and careful review. If you make a purchase through one of our affiliate links, we may earn a commission. Prices are subject to change.
Whether you're planning a big bash with friends or planning a virtual event at home, New Year's party ideas abound for groups of all types and sizes. It's the year's quintessential party night! The only question: What sort of celebration should you throw?
Below you'll find 31 awesome New Year's party ideas. From poker parties to private chefs, these ideas will ensure you'll have a fun, unique and memorable New Year's Eve. A new year is coming — start planning your party today!
Jump to Section
Book a Gourmet Cooking Class Now
Kick-start your culinary confidence with help from a world-class chef. See what's cooking in your city today.
New Year's Party Ideas for Foodies
1. Cooking Classes
What better way to kick off a new year than by learning a cool new skill? If you need a virtual event idea for a long-distance group, online cooking classes bring the fun right to your kitchen this New Year's Eve. You and your guests will learn how to slice, dice, purée and sauté from a world-class chef — all in the comfort of your own homes. If you'd rather hit the town as a way to celebrate New Year's, in-person cooking classes are another excellent option. Explore cooking classes in Philadelphia, cooking classes in Atlanta, cooking classes in Milan and more cooking classes near you to get the party started.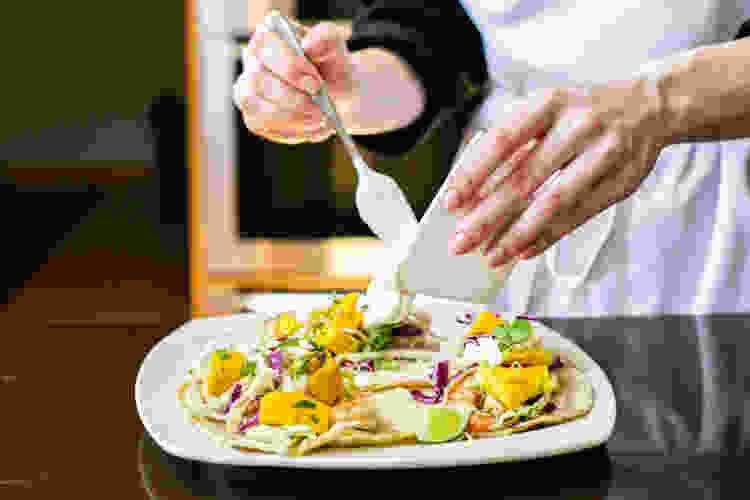 2. Fondue Party
Wondering what to cook for New Year's Eve? Fondue is the New Year's Eve party food idea for you! The best fondue pots are perfect for parties. Your friends will have a great time dipping bread into the cheese (or chocolate!) pot and drinking wine.
3. Midnight Breakfast Party
What's better than pancakes and bacon? Pancakes and bacon at midnight, on New Year's Eve. Celebrate the new year by making breakfast at midnight (or for dinner, if you're an early bird). This is a fun New Year's Eve party food idea for people who love sausage, pancakes, French toast, bacon and hashbrowns.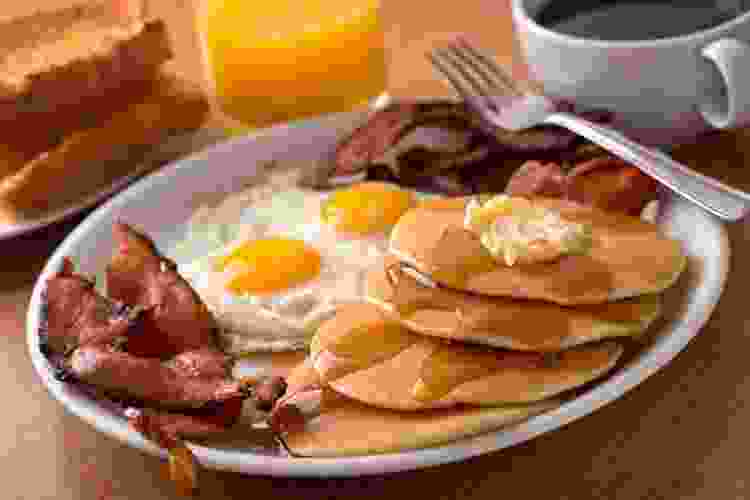 4. Winter White Dinner Party
White clothes, white tablecloths, white candles and fake snow: that's everything you need to throw a winter white dinner party. If you love white decor, this is the perfect New Year's party decoration idea.
5. Holiday Cooking Party
Spend your New Year's cooking a medley of holiday season classics, especially if you haven't had the chance to celebrate with friends yet. Think turkey, stuffing and mashed potatoes. And maybe some Christmas cookies and pecan pie. A cooking party is all about whipping up scrumptious holiday foods with your friends. Cook anything and everything, even some traditional New Year's good luck foods!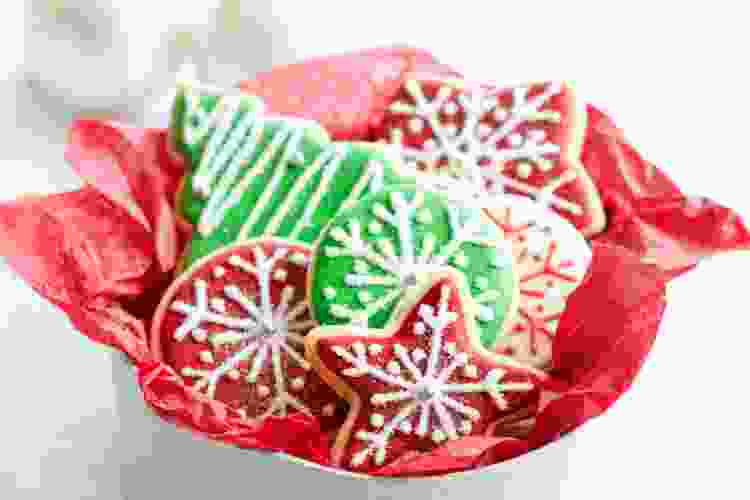 6. Comfort Food Party
Cook up a comfort food spread: fried chicken, mac and cheese, chocolate cake. Tell your friends to bring their favorite recipes, then cook your way into the new year.
Book an Online Cooking Class Now
Ready to perfect your homemade pasta, paella or pad thai? Join a world-class chef from the comfort of your kitchen.
7. Bite-Sized Food Party
Want to keep things simple? Throw a bite-sized food party! Assign each guest a classic finger food to bring: pigs in a blanket, jalapeño poppers, bacon-wrapped dates, mozzarella sticks and more. If you love finger foods, this is the New Year's party idea for you.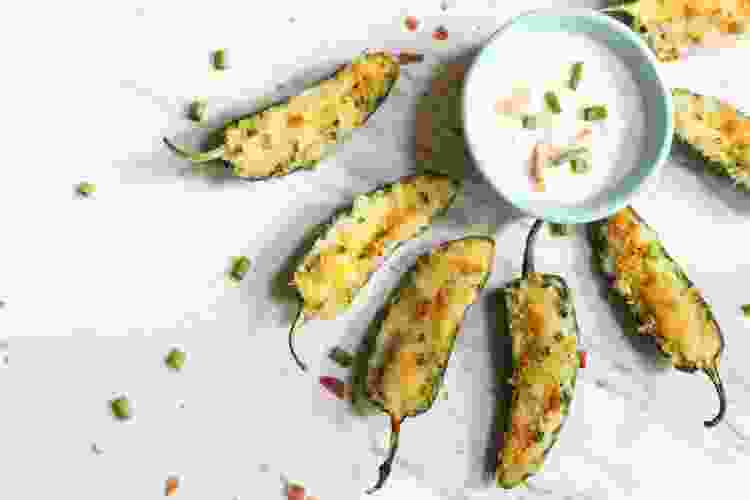 8. Around the World Dinner Party
Make dishes from all corners of the globe: South African braai, Indian rogan josh, Japanese sashimi. This is an amazing New Year's party idea for foodies who love to cook. It allows them to have a go at cooking, and eating, an eclectic mix of cuisines.
New Years Eve Party Ideas at Home
9. Private Chef Experiences
Pamper yourself this New Year's Eve with a world-class private chef. They'll bring the ingredients, they'll cook up the meal and they'll even handle the kitchen cleanup; all you need to do is relax and eat. Private chefs are masters at their craft and bring the experience of a five-star restaurant right to you. This is an excellent New Year's party idea at home for people looking for a glamorous, indulgent night in. Explore private chefs in Houston, private chefs in Los Angeles, private chefs in Ottawa and more private chefs near you.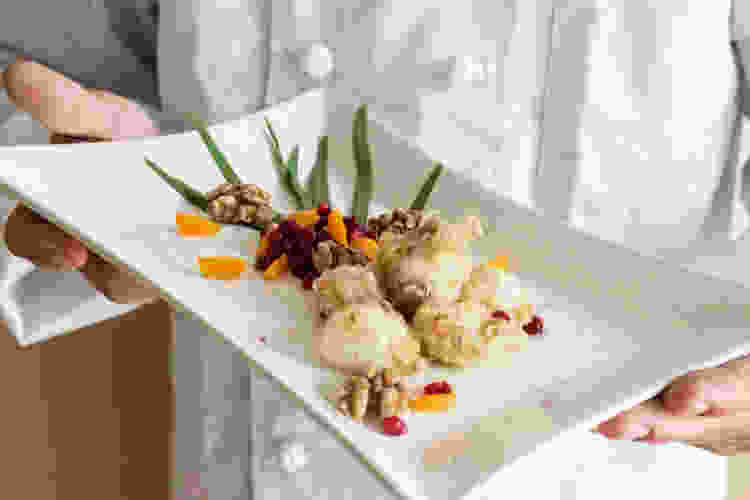 10. DIY Your Own Ball Drop
No need to go to Times Square — build and drop your own ball this New Year's Eve. If you love arts and crafts, this is a fun New Year's party idea your friends (and even your kids) are sure to love.
11. Poker Party
This unique New Year's party idea is a surefire good time. Set up poker tables, deal the cards and gamble the night away. Your friends will think they're spending New Year's in Vegas. Cha-ching, cha-ching!
12. Board Game Party
This is a tried and true New Year's party idea. Unpack the Monopoly, Jenga, Checkers and play the night away. In today's screen-obsessed world, playing a good old-fashioned board game with friends and family is deeply cathartic. You can't go wrong with this New Year's Eve party idea.
13. Photobooth Party
Build a DIY photobooth complete with custom backdrop and props as a unique New Year's Eve party idea. All you need is your phone's camera to take memorable photos of your friends having a great time ringing in the new year!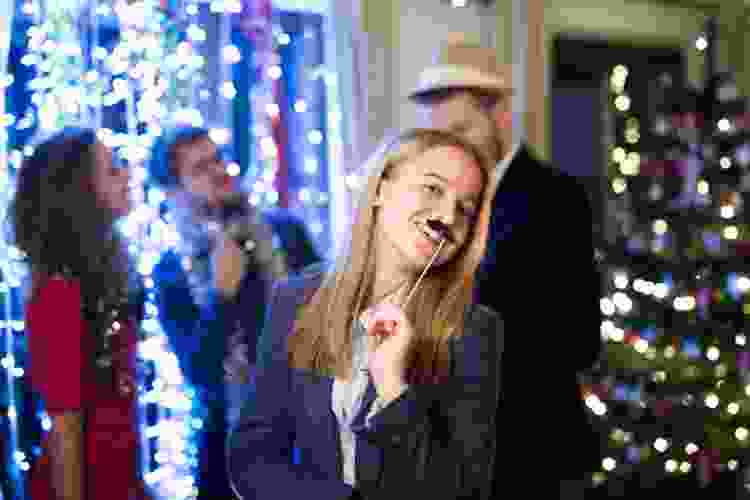 14. Champagne Bar
New Year's Eve and Champagne are a match made for each other. Build your own Champagne bar stacked with a delicious assortment of bubbly. Your friends will get a kick out of this New Year party idea.
Book a World-Class Private Chef Now
Five-star fine dining from the comfort of home. Find your favorite private chef experience starting at $59/person.
15. Costume Party
No need to wait for Halloween. Throw a costume party this New Year's Eve! Any costume is a go here, so tell your friends to get creative or pick a theme!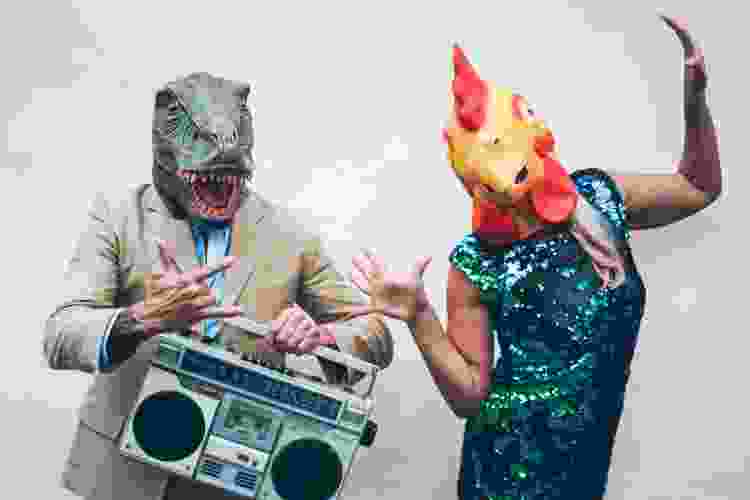 16. Dance Party
Dance your way into a new year! This is a great New Year's party idea for groups of all sizes. You'll need enough space to dance, some good-quality speakers and a rockin' Spotify playlist for everyone to groove to. Invite your friends to add their favorite dance tunes.
New Year's Party Theme Ideas
17. Virtual Happy Hour
Raise a toast to a virtual happy hour! Learn how to make scrumptious craft cocktails and mocktails this New Year's with a live online mixology class. If you'd prefer something more in line with a tasting, try a virtual wine tasting. Each experience is led by an industry-renowned expert who can teach you the best tips, tricks and techniques behind enjoying each beverage.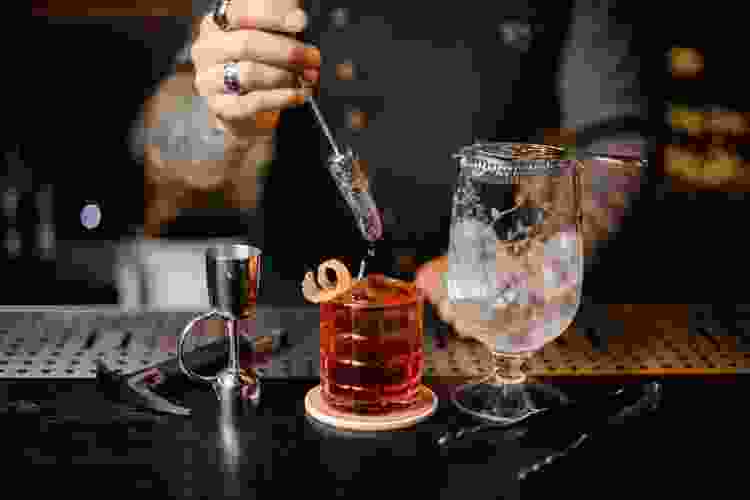 18. Indoor Mock Snowball Fight
Did you grow up in the Southwest, Southern California or Florida? This New Year's party idea is your chance to finally have a snowball fight. Buy some "snowballs" from Amazon, invite your friends over and live out your childhood fantasy this New Year's Eve.
19. Spike Your Sweets Party
What's better than cookies, candy and cake? Cookies, candy and cake spiked with alcohol. Eat your way into drunken bliss with this unique New Year's party idea.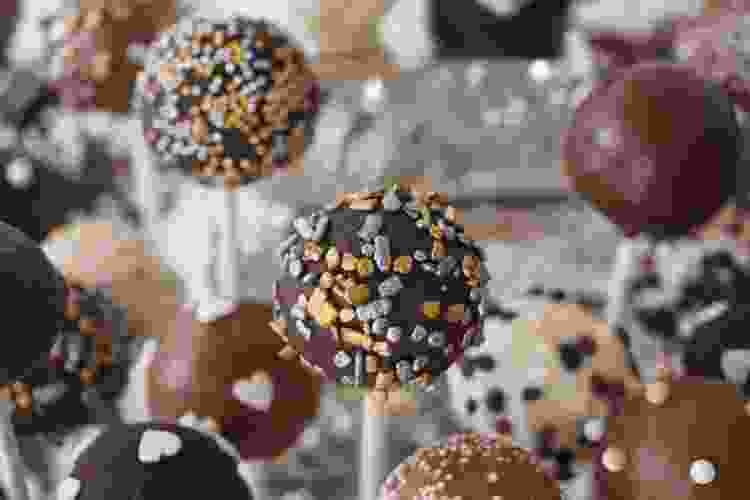 20. Holiday Movie Marathon
What better way to cap off the holiday season than with a holiday movie marathon? If you love It's a Wonderful Life, The Santa Clause and Christmas Vacation, then this is the New Year's party theme idea for you.
21. Drinking Game Party
It's New Year's Eve, so in all likelihood, copious amounts of alcohol will be consumed. Why not consume it while playing drinking games? Beer pong, Cards Against Humanity, Do or Drink — it's up to you. This is New Year's, so anything goes.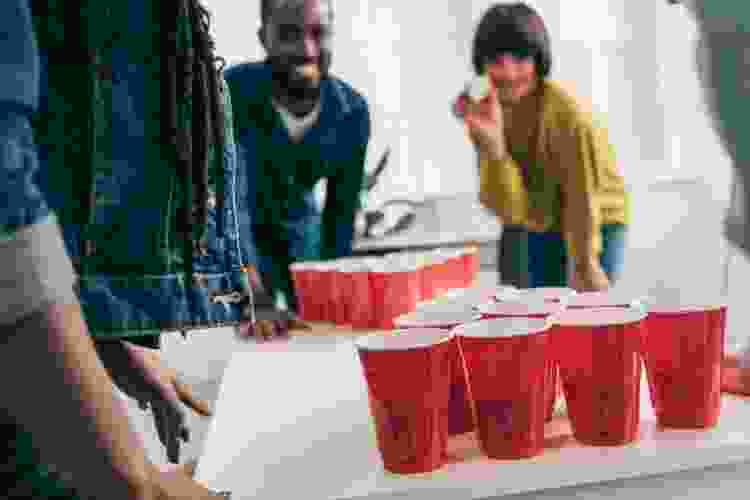 22. New Year's Resolutions Party
The essence of New Year's, aside from Champagne and balloons, is making resolutions for the year ahead. Most people don't bother to think of any resolutions, much less share them or write them down. This New Year's Eve, make a party out of it! Write your resolutions down, then share them with your friends or family. You'll be thankful you did.
Join an Online Mixology Class
Craft cocktails. Palate-pleasing food pairings. Master mixologists. Skip the crowded bar scene and host your own virtual happy hour.
23. Wine Tasting Party
This classic New Year's party idea is perfect for wine lovers. Break out the chardonnay, the pinot noir and pretend you're in Napa Valley with a wine tasting at home.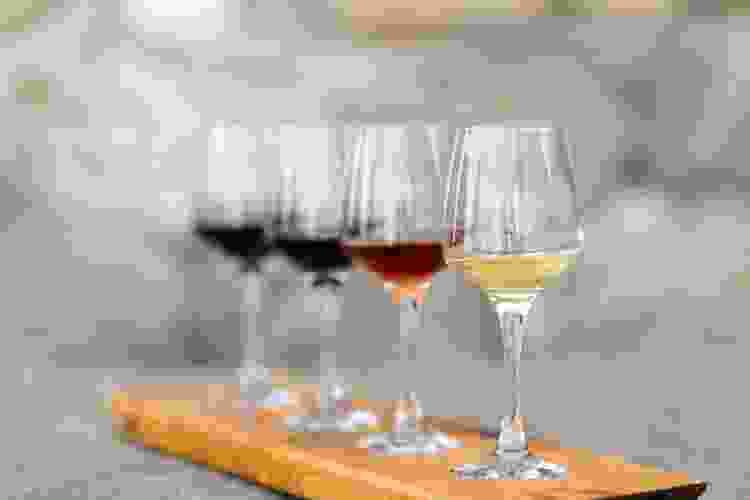 24. France-Themed Party
Love everything French? Throw a France-themed party! French food, French cocktails, French decor, French coffee. This is a truly unique New Year's party idea for the Francophiles in the group.
Unique New Year's Party Ideas
25. Food Tours
This is an excellent New Year's party idea for foodies. Spend the day with an expert local guide who will introduce you to the most delicious bites in town. Explore your own home neighborhood, or visit a city you've never been to before! Check out food tours in San Francisco, food tours in Boston, food tours in Paris and other food tours near you to pick your favorite.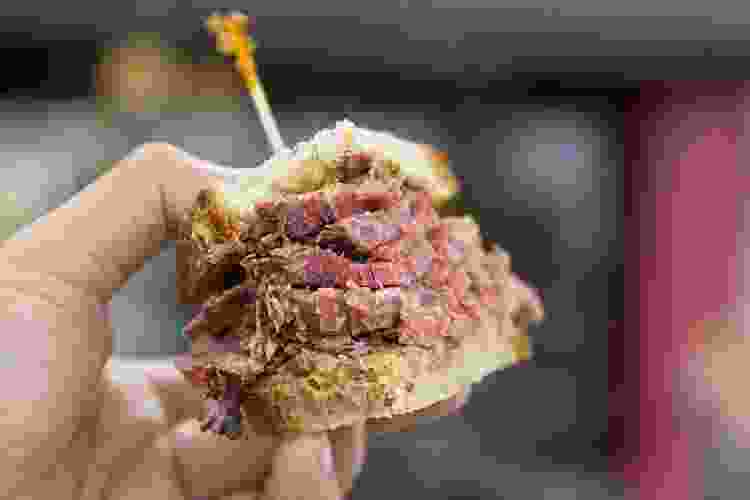 26. Write a Letter to Your Future Self
This is a unique New Year's party idea. Get your friends together and write letters to your future selves. Write whatever you want: goals, regrets, dreams, beliefs. This is a rousing way to get excited about the coming year.
27. Be a Bartender Party
Everyone tries their hand at making and serving drinks with this fun New Year's party idea. Set up a bar, begin the rotation and let the good times roll.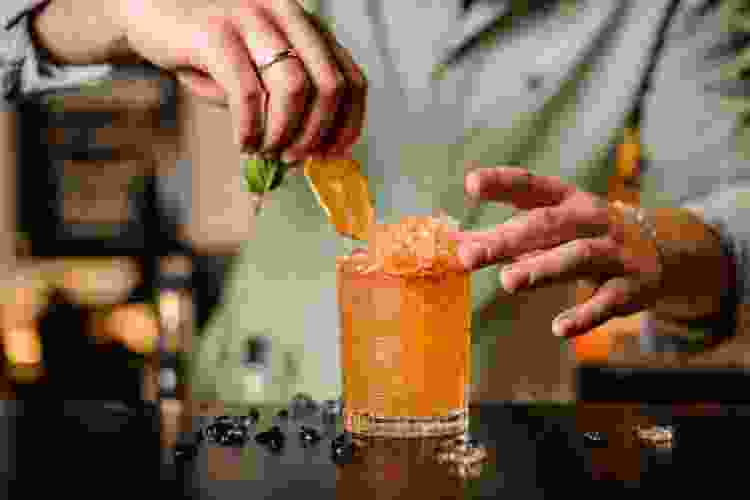 28. Roaring 20s Party
Put on the flappers and pinstripe suits, pop open the bootleg liquor and party like it's 1922! You can't go wrong with this New Year's party idea — everyone will love it.
29. Murder Mystery Party
This is a unique, interesting and fun way to spend New Year's Eve. Pour some Champagne and figure out who the killer is. If you like being creative, this is the New Year's party idea for you. There are even apps, like Whodunnit, to make it easier for everyone.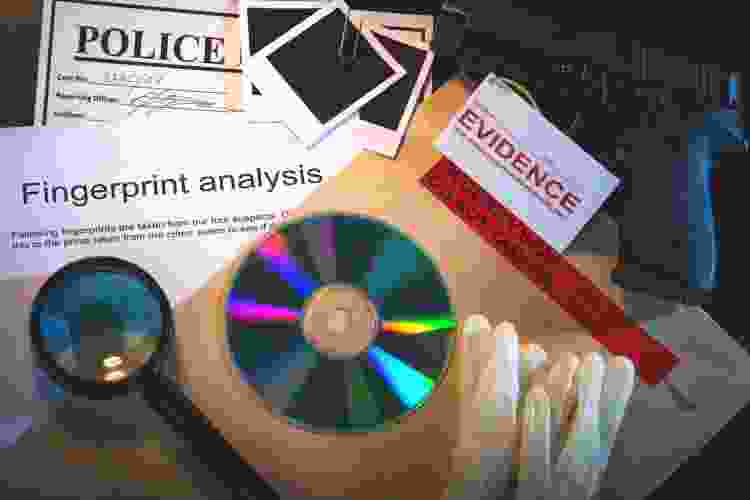 30. New Year's Time Capsule Party
Make sure you never forget New Year's Eve 2021 by creating a time capsule. Fill it with photos, letters and other memorable knickknacks. Open it in 2031, and prepare to be amazed!
Book a Local Food Tour Now
Explore your city's best bites, esteemed eateries and hidden gems with a top-rated tour guide.
31. Recap the Year Party
New Year's is about reflecting on the past 12 months, both the good and the bad, and resolving to make changes for the coming year. So throw a recap the year party! Pour wine, pop Champagne, reflect on the past 12 months and make resolutions for the next 12.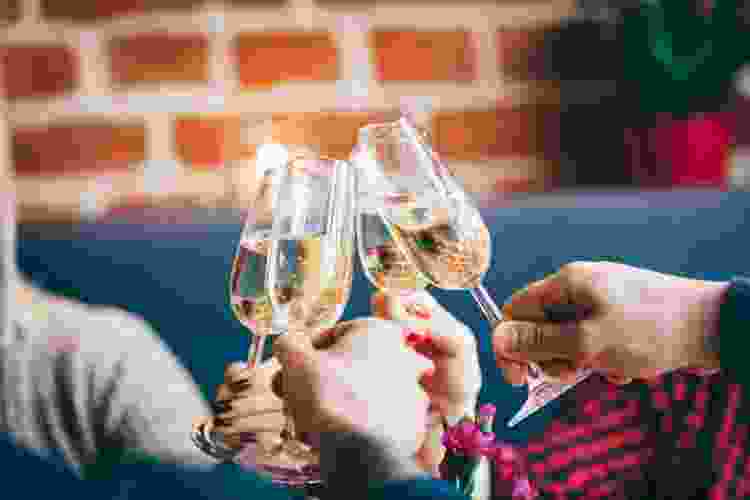 Join 200,000+ Culinary Enthusiasts
Exclusive deals, recipes, cookbooks, and our best tips for home cooks — free and straight to your inbox. PLUS: 500 Rewards Points.
Hopefully one of these New Year's party ideas caught your eye. When deciding on a theme, remember your guest list. What would they enjoy most? Small gatherings among close friends are best suited for intimate party themes, like a New Year's resolution party or a board game party. Large gatherings among acquaintances are best suited for livelier themes, like a roaring 20s party or a costume party. If you're planning to have a quiet New Year's Eve with your partner, a private chef or a cooking class are excellent choices.
For more fun New Year's party ideas, check out other experiences happening on Cozymeal.