15 Holiday Party Ideas to Celebrate the Season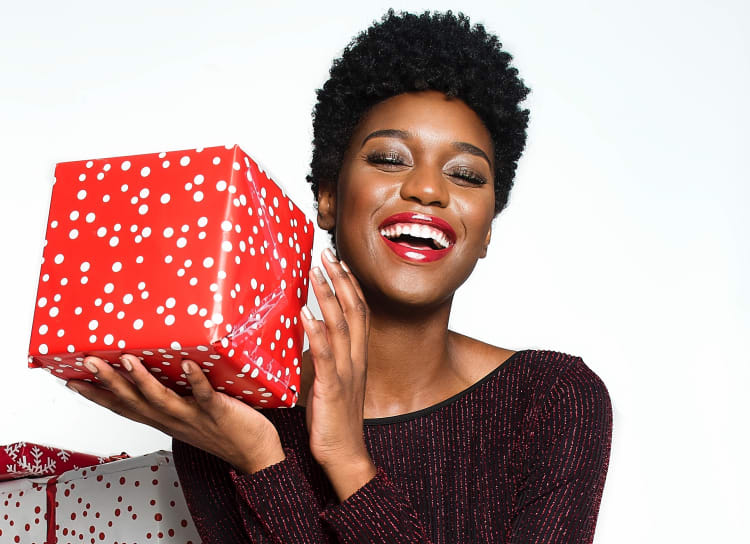 When it comes to planning holiday party ideas, it's never too early to start. Organizing your holiday gathering ahead of time can help you avoid the stress that comes with waiting until closer to the new year.
But planning the party is only half the battle. Sometimes, settling on a party theme or concept that will satisfy a group is just as hard. If you're unsure of where to start, here are a few suggestions to spark your inspiration. These 15 different holiday party ideas are suitable for all sorts of group sizes and demographics, meaning there's something for everyone.
Whether you are organizing a corporate holiday party, a family gathering or an event with friends, consider one of the following options.
Jump to Section
Book a World-Class Private Chef Now
Five-star fine dining from the comfort of home. Find your favorite private chef experience starting at $59/person.
1. Guided Cooking Classes
Chef-led cooking classes near you are great holiday party ideas that you can either host at home or attend at a chef's venue. Not only will you get to share a meal with your loved ones, but you'll also learn valuable culinary skills that you can bring to the table the next time you unite over food for the holidays. You can find cooking classes in Boston, cooking classes in San Francisco and beyond.
If your group is long-distance, you can still get in on the fun: Online cooking classes let guests tune in live to expert instruction from chefs stationed all over the world. These online classes are perfect for a virtual holiday party.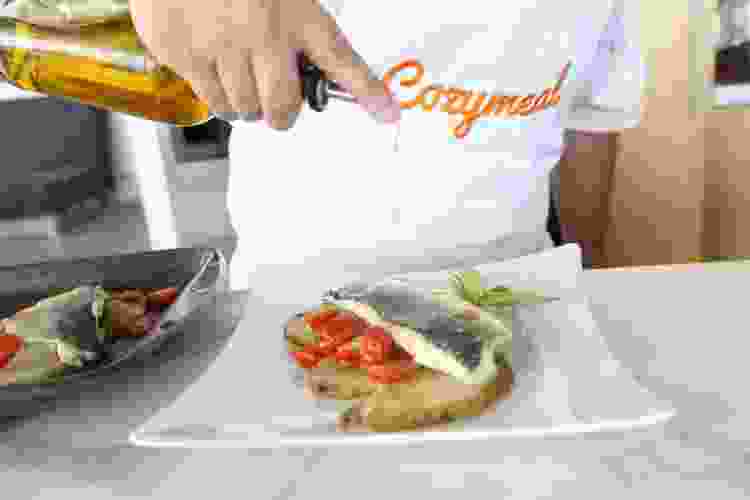 2. Wine and Cocktail Party
If you're hosting an adults-only event, a wine and cocktail soirée makes a fun, sophisticated holiday party idea. You can either have holiday-themed cocktails ready-to-go or have a few spirits, mixers and garnishes on hand to let guests create their own special blends.
If you find you need a little inspiration behind the bar cart, online mixology classes and virtual wine tastings can open your eyes to the world of gourmet craft cocktails, wines and food pairings you can enjoy at home. If you have a remote team, this is a great way to incorporate a virtual happy hour into your holiday party.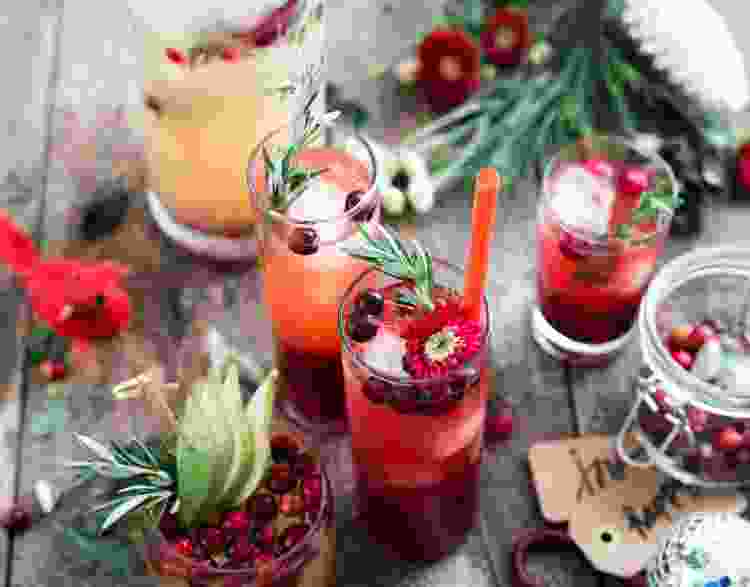 3. Holiday Light Tour
Why not gather your crew, hop in a van and drive around to look at holiday lights? A travel mug of hot cocoa is highly recommended for this holiday party idea. It's also advised you do some research beforehand to find the neighborhoods near you that are known for their extravagant decor. Alternatively, some cities host drive-thru light installations over the holidays for this exact purpose.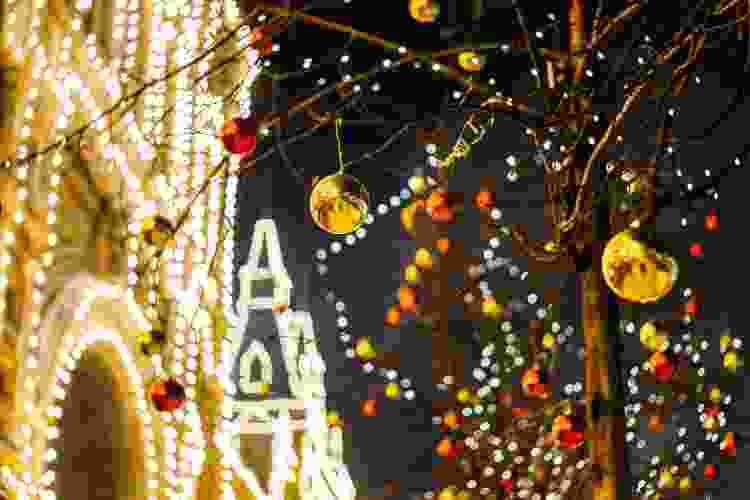 4. Festive Karaoke
Put a holiday spin on karaoke by gathering your friends to sing some Christmas tunes or other holiday favorites. Whether at home or at a karaoke bar, this holiday party idea is a great way to bond with your pals and get in the seasonal spirit. Be sure to bring some spiked eggnog, mulled cider or buttered rum for liquid confidence.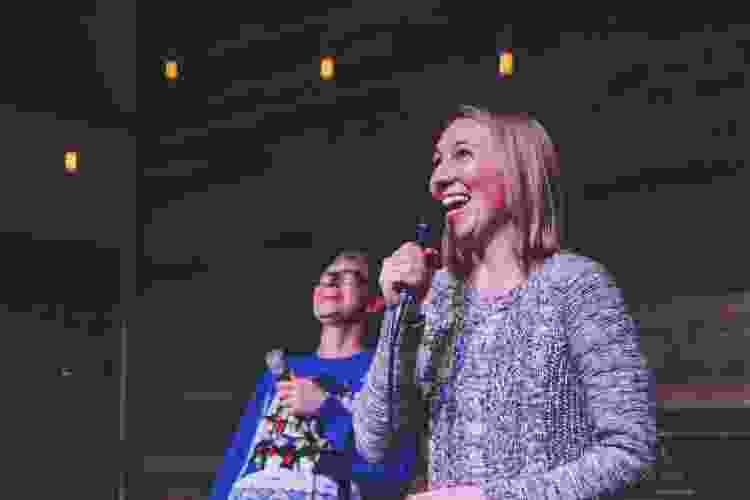 Book a Local Food Tour Now
Explore your city's best bites, esteemed eateries and hidden gems with a top-rated tour guide.
5. Ice Skating
There are few things more magical than ice skating in the wintertime. This holiday tradition is always a crowd-pleaser, making it a great group activity or holiday party idea. It's also an appealing way to get out of the house and stay physically active over the cold winter months!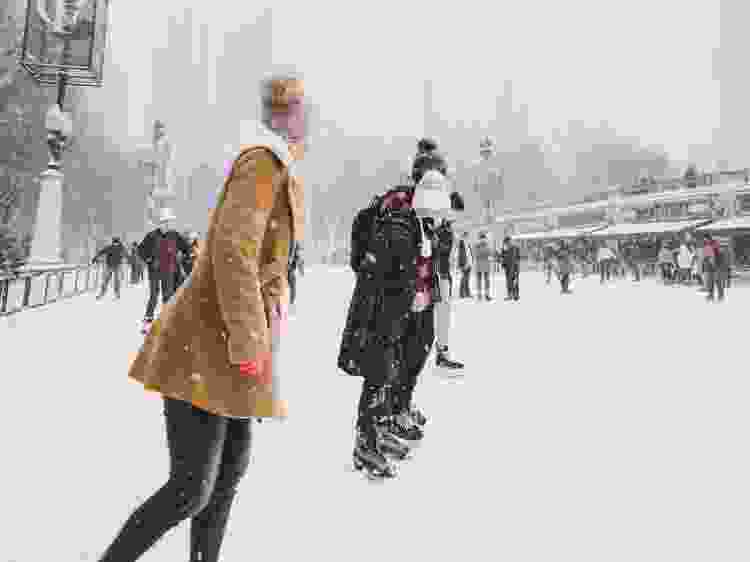 6. Ornament-Making Party
This holiday party idea sends guests home with a memento to remember the event. There are many types of handmade ornaments that are easy to make including plastic globe ornaments that guests can fill with glitter, wooden ones that they can carve or paint, or clay ones that they can mold into a cute holiday character. This is also a great work Christmas party idea that everyone can participate in.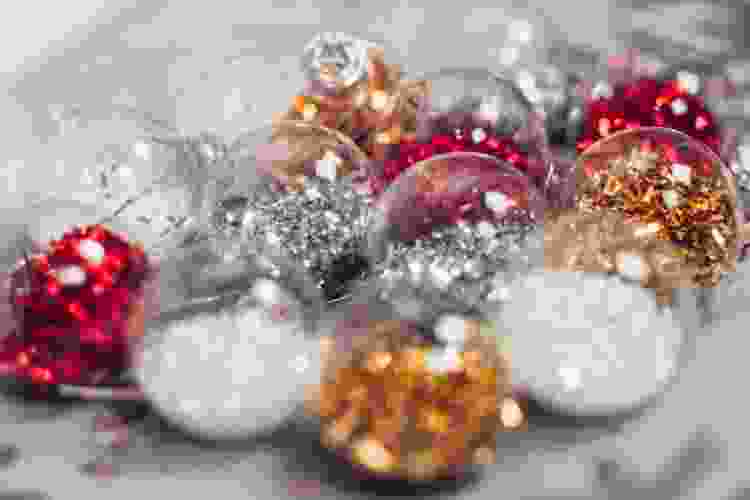 7. Dirty Santa Gift Swap
Secret Santa gift swaps are a much-loved holiday party idea, and Dirty Santa is an even more interesting alternative. If you're unfamiliar with the game, here's the gist: Everyone brings a gift, some serious and some silly. You will all get to take turns trading or "stealing" each others' gifts in an attempt to end up with the most desirable of the bunch, while leaving the duds in someone else's hands.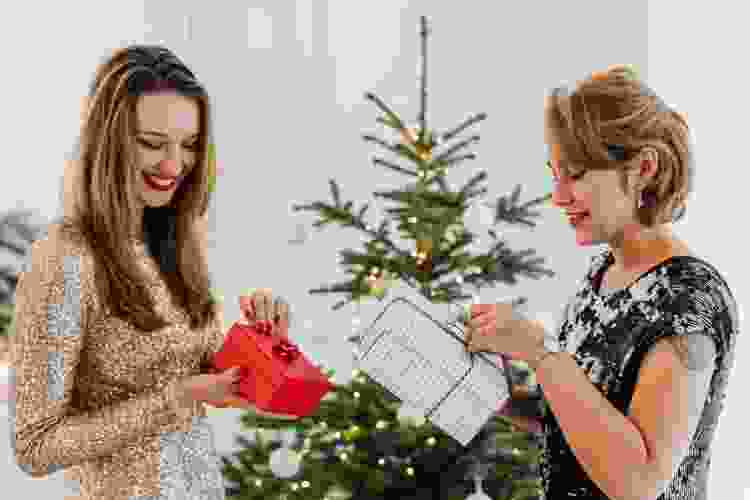 8. Food Tour
For a unique holiday party idea, gather your group and hit the city on a walking food tour near you. A local guide will show you around your neighborhood's famed eateries and hidden gems, all while sharing stories of the local history, food scene and architecture. You'll get to sample your city's best bites and maybe even find a new favorite place to eat. Check out the food tours in Seattle, food tours in New Orleans and more.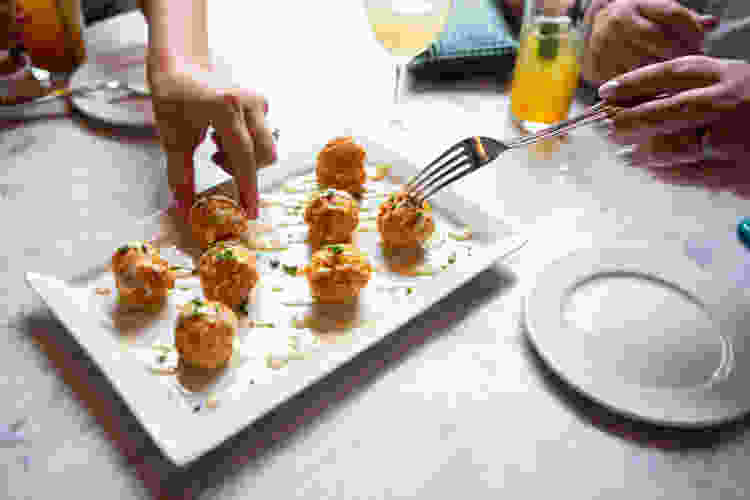 9. Cookie Decorating Competition
Put your artistic skills to the test by going head-to-head with your friends to see who can decorate the prettiest or most unique holiday cookies. From gingerbread to shortbread to sugar cookies, you can't go wrong with this holiday party idea. Pick any variety of cookie plus lots of assorted toppings and icings.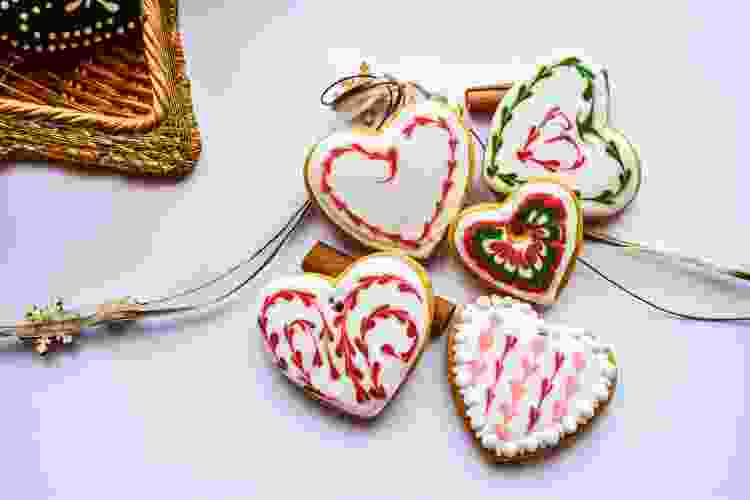 Gourmet Cooking Classes Near You
Take your culinary skills to new levels with guidance from five-star chefs.
10. Escape Room
Nothing brings people together like being locked in a room together and forced to find a way out. If you've yet to experience the excitement of an escape room like those at The Escape Game, a holiday party idea could be the perfect opportunity. To make things extra festive, you could show up donning some elf costumes or Santa hats.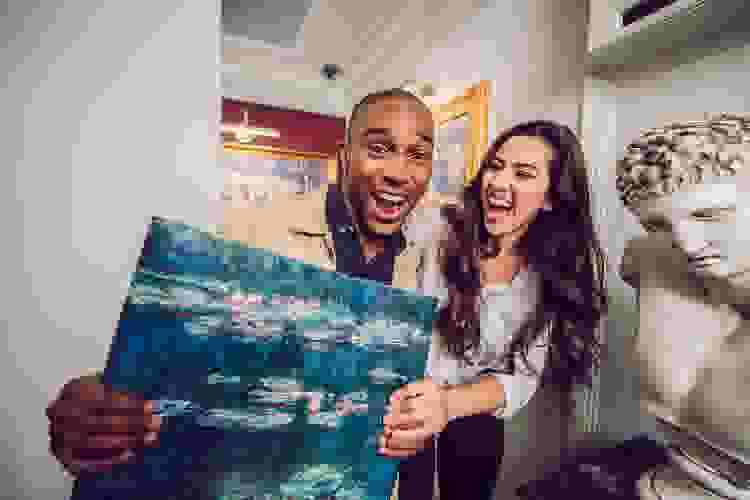 11. Winery or Brewery Tour
If you and your friends enjoy the craft of artisanal alcohol, a winery or brewery tour would make an ideal holiday party idea. You could either hire a driver to take you around to multiple locations or spend your day at one venue to take a more in-depth look at their products and process.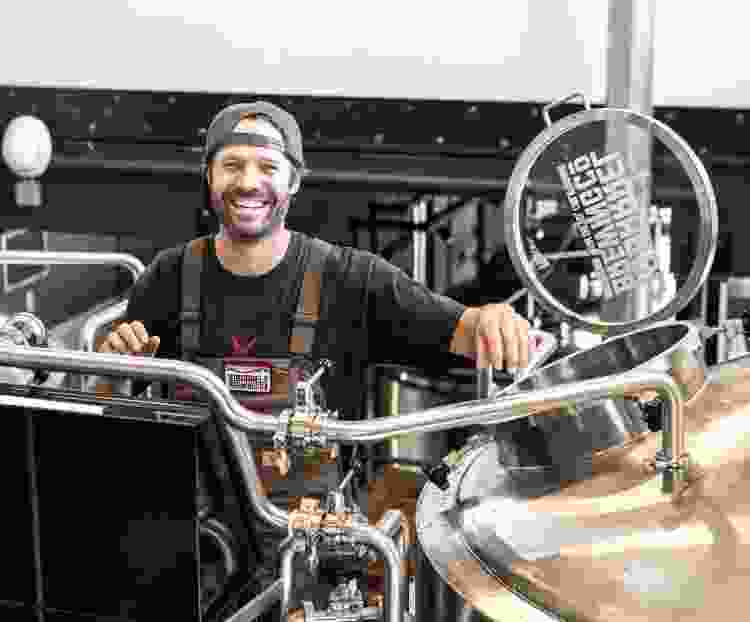 12. Self-Care Session
The holidays are a great excuse to pamper yourself, but you don't need to do it alone. A self-care holiday party idea is a nice way to relax with friends and ring in the season. From nail painting and facials, to a massage or even a dip in the hot tub, there are all sorts of spa activities you can turn into a party activity.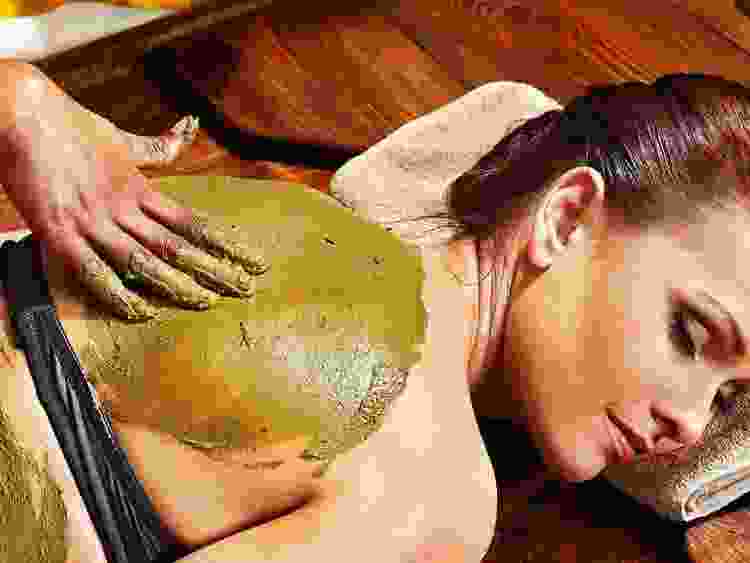 13. Private Chef Experience
If you want to share a holiday feast with friends or family but don't trust yourself to cater for it, let a professional do the heavy lifting for you. A private chef experience would make a great small-group holiday party idea. And they're not just for foodies — anyone who enjoys a nice meal would love this concept (or perhaps a foodie gift card so they can enjoy their own experience in the future).
You'll find private chefs in NYC, private chefs in Chicago and beyond. Book a private chef near you today.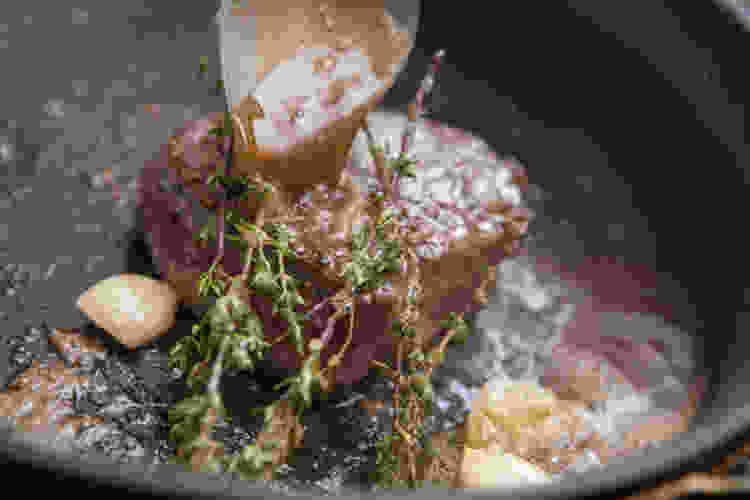 14. Holiday Scavenger Hunt
Scavenger hunts are a fun and relatively affordable holiday party idea to consider this season. It does involve a bit of work to scout locations, gather materials and set up clues, but there are plenty of guides online that can help you work out those logistics with ease.
Book a World-Class Private Chef Now
Five-star fine dining from the comfort of home. Find your favorite private chef experience starting at $59/person.
15. Board Game Night
Get in touch with your competitive side with this holiday party idea! To keep people mingling, set up board game stations where people play one until a timer dings before switching to a different station with a different group of people. You can even offer small gifts to each winner.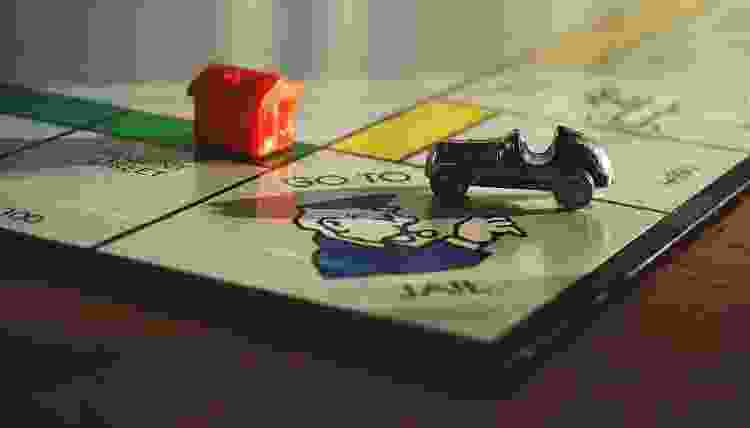 Join 200,000+ Culinary Enthusiasts
Exclusive deals, recipes, cookbooks, and our best tips for home cooks — free and straight to your inbox. PLUS: 500 Rewards Points.
The holidays are a special time of the year, and these holiday party ideas are a guaranteed fun and unique way to celebrate the season. From group cooking classes and food tours to escape rooms and scavenger hunts, there's sure to be a holiday party idea that will help make your party planning easier.
For even more great ways to celebrate the holidays, check out other experiences on Cozymeal.