7 Easy Steps to Plan a Fun Wine Tasting at Home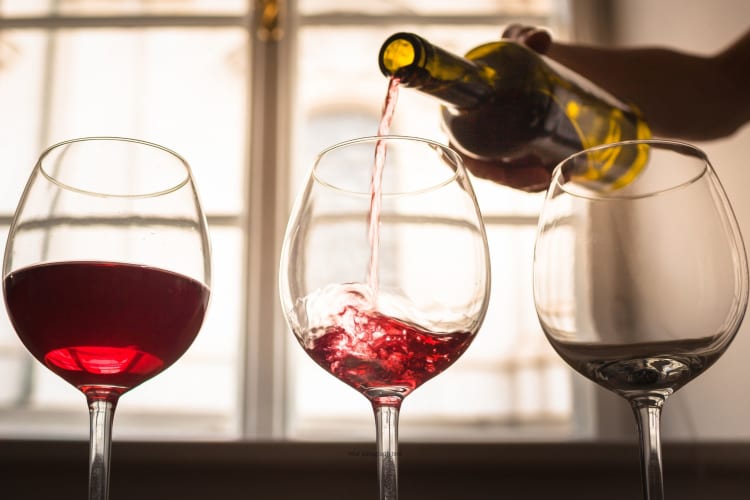 If you're looking for a unique way to elevate wine night, a wine tasting at home is the perfect solution. Whether you want to try new wines, develop your palate or spend a cozy evening in with friends, a wine tasting at home is a fun way to do just that.
Below, you'll find seven easy steps to plan your first wine tasting at home, from picking a theme to serving the wine. Let's jump in!
Jump to Section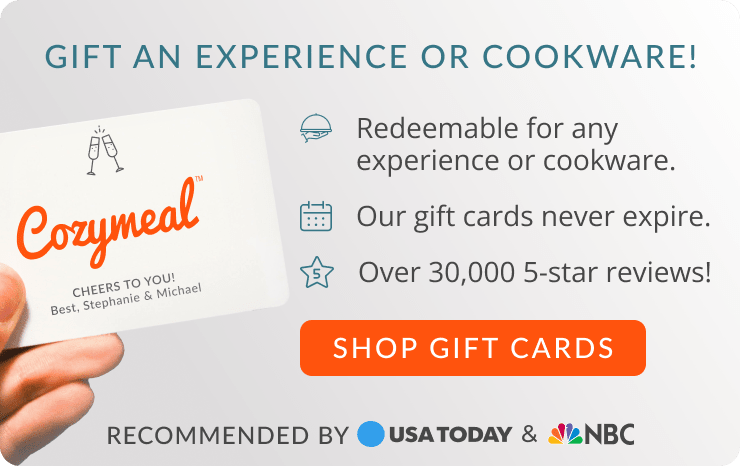 1. Plan Your Wine Tasting at Home
Before you get too far in your planning, you should decide on a format for your event. Will your guests be meeting in person, or remotely? How many guests are invited? And how many wines?
For long-distance groups, a virtual wine tasting is a fun, easy way to plan a wine tasting at home. You simply gather the essential wines and a talented sommelier or chef does the rest. They'll meet with you virtually to discuss the wines and teach you tips and techniques for wine tasting, including recipes for gourmet food and wine pairings.
A virtual wine tasting is especially convenient if your guests would like to meet remotely. For in-person parties, there's a little more work involved; but the fun is in the planning, after all!
If it's a romantic event you're seeking, a wine tasting at home for two is also a great idea and works both virtually and in-person. For a wine tasting for two at home, plan for about three bottles of wine to try out in a wine flight, with the leftover wine to be sampled again the next day to compare the changes over time. (This works best with reds, as white wines do not age as well overnight.)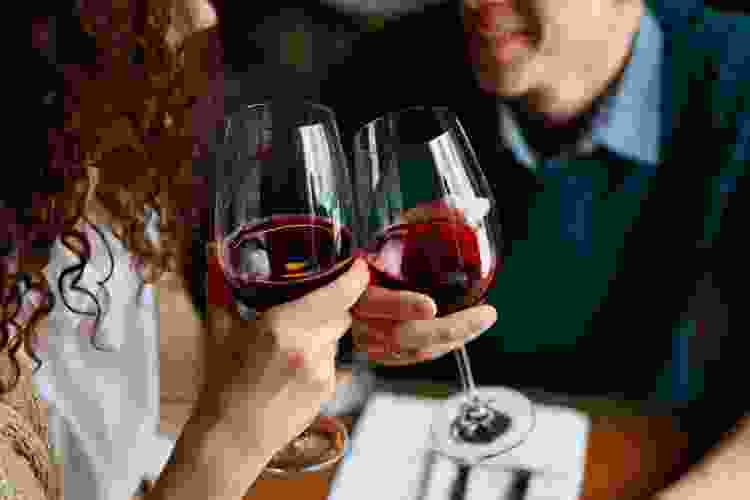 Book a Live Virtual Wine Tasting Now

Indulge in all things wine with the best chefs and sommeliers in the industry. Virtual wine tastings bring a taste of the vineyard home.

Book Now
2. Choose a Wine Tasting Theme
After getting the essential details planned out, it's time to pick a theme. A theme is essential to a wine tasting at home because it guides the night and centralizes the flavors you'll be exploring as a group. For example, you can focus on Italian reds and serve complementary Italian meats, or serve French whites and light French cheeses.
Below are a few wine tasting at home themes to get you started.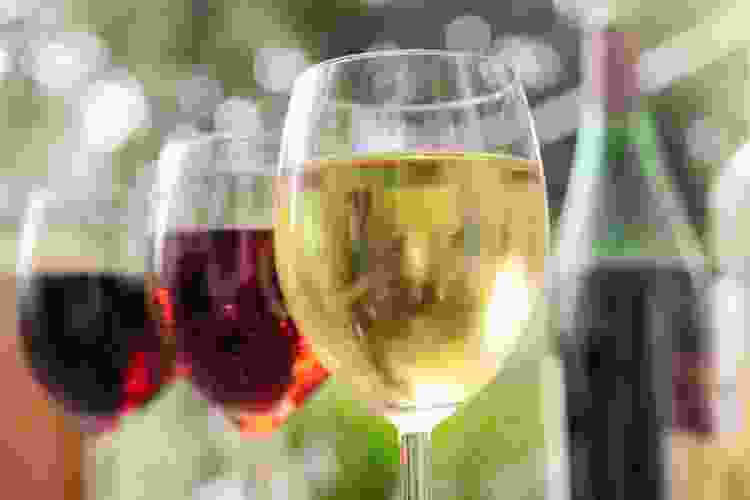 Wine and Chocolate Pairing Night
The bold flavors of chocolate and wine can be a dynamite combination when well-paired. Treat your guests to a night of sweets and sips by hosting a wine and chocolate pairing night! For a successful chocolate and wine tasting party at home, be sure to match the intensity of the components. As sommelier Carolyn Hudec told Forbes, lighter wines like whites need creamier chocolate like milk chocolate, while tannic reds can stand with rich dark chocolates.
Taste Through a Country
Our second wine tasting party idea is one of the simplest: pick a country and taste wines exclusively from that country. For example, "travel" through Italian vineyards by tasting different whites and reds from Italy. And as they say, "What grows together, goes together" — pair the wine with cheeses and other small bites from the country for an immersive (and tasty) experience. It's a great opportunity to explore classic wine and cheese pairings.
Book a Live Virtual Wine Tasting Now
Indulge in all things wine with the best chefs and sommeliers in the industry. Virtual wine tastings bring a taste of the vineyard home.
Blind Taste Test
If you think your guests are up for a challenge, host a blind wine tasting at home. Pick about five wines and hide them in paper bags or wine gift bags. Pour two ounces into each guests' glass and let them discuss what they love (or hate!) about the wine. Be sure to provide paper and pencils in case anyone would like to take wine tasting notes. Have the guests make a guess, and then reveal what wine they were tasting. The guest who guesses correctly gets to take the bottle of wine home!
Wine Tasting 101
Perhaps you have a group of wine newbies who want to start with the basics. How do you taste wine? If this is your crowd, a virtual wine tasting would be a simple, informative way to get started. You can also consult a tasting guide to different types of wine for more information.
3. Get Social
Once you have a theme for your wine tasting at home, float out a few dates to your friends to find a night that works for a majority of guests on your list. We recommend keeping the list small — about 12 people is perfect. Keeping a wine tasting party an intimate gathering encourages better conversations in the group and will lead to a more lively and engaging evening for everyone.
This is also the time to ask guests to bring anything that you would rather not provide yourself. For example, you could ask every guest to bring an Italian cheese, if you decide to theme the night around Italian wines.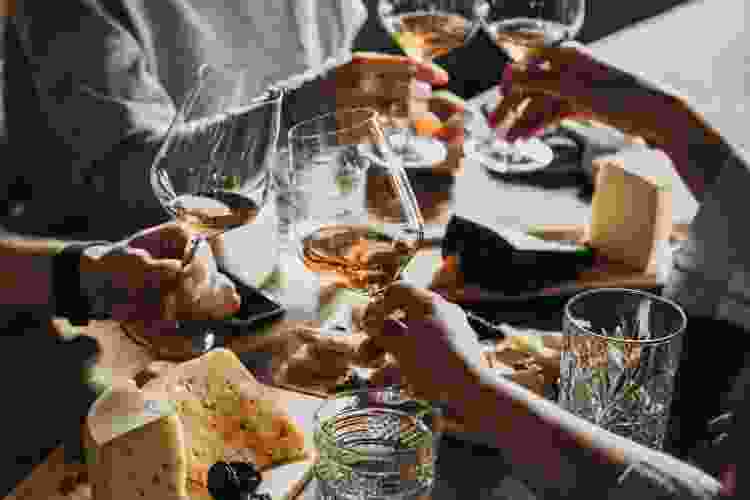 4. Make a Wine Tasting Checklist
Stay organized by making a checklist for your wine tasting at home. There's nothing worse than reaching for your corkscrew only to find it lost in the bottomless pit that is your kitchen utensil drawer. For a wine tasting party at home, you'll need:
Wines (about one bottle of each wine you plan to serve)
Wine glasses
Decanters
Chilling buckets and ice
Notepads and pens
Corkscrew
Small plates and napkins
Small bites to accompany the wine
Palate cleansers like water or plain crackers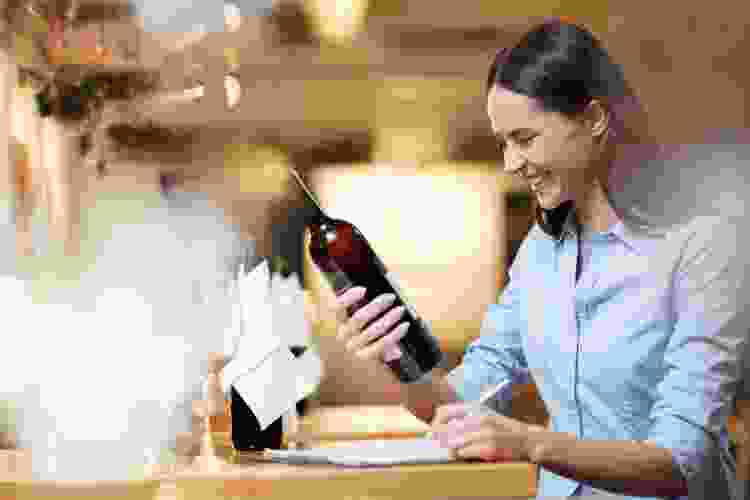 Book a Virtual Wine Tasting Now
Bring the winery home with an unforgettable live virtual wine tasting. Your personal sommelier is standing by.
5. Know How to Serve Each Wine
A bottle of wine is about 25 ounces and each tasting is two ounces, which means you get 12 servings per bottle. So for a small wine tasting party, you will need about one bottle of each wine you plan to serve — plus any additional wines if you'd like to keep the party going once the tasting is complete!
Reds are best served at about 65 degrees, whites at 50 and sparkling wines at 45 degrees. To keep wines at the perfect temperature, have a few buckets to chill whites, and put reds in the refrigerator about 30 minutes before the tasting begins.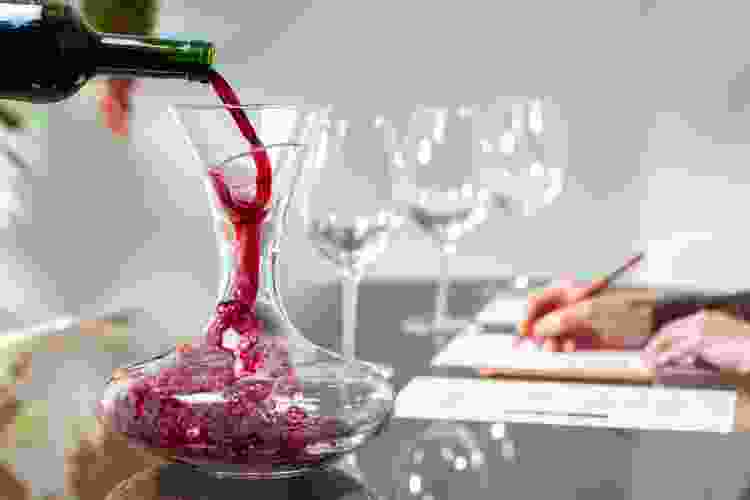 6. Assess Each Wine
No wine tasting at home is complete without a little critique. After pouring the wine, give guests a quick refresher on how to taste wine. First, take notes on the visual qualities of the wine. Next, gently swirl the glass and sniff to take in the aroma. Finally, take a sip and note the flavors evident in the wine.
Once the tasting is complete, invite guests to share their notes with one another. What wines are most popular? What wines are least popular? Why?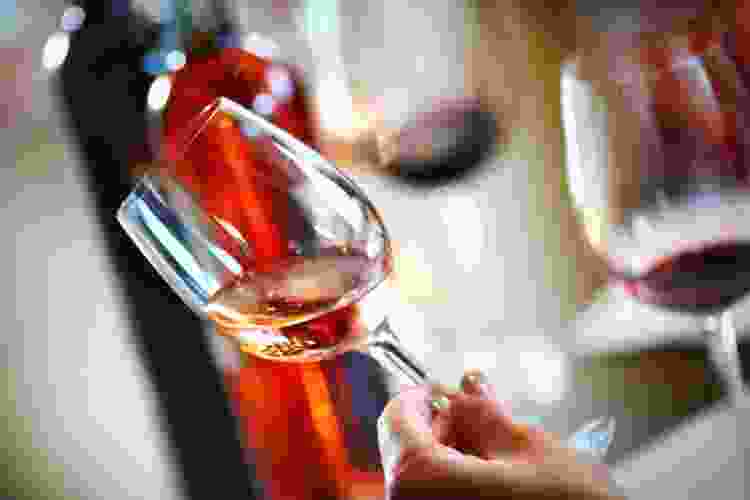 7. Offer Some Palate Cleansers
Offer palate cleansers between each wine you serve during your wine tasting or wine flight. Palate cleansers keep the palate fresh and your tasting abilities in tip top shape.
Water is an uncomplicated palate cleanser, but simple snacks like plain crackers or vegetables are other options. Avoid anything with a strong flavor (unless you are creating purposeful pairings) as this can alter the flavor of the wine.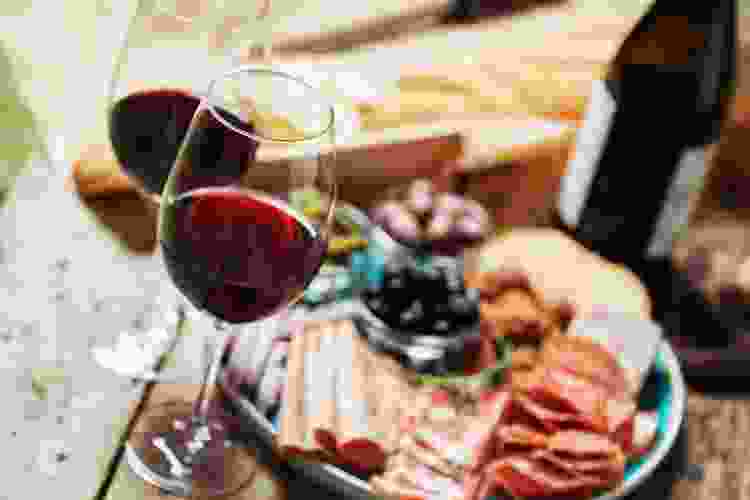 Join 200,000+ Culinary Enthusiasts
Exclusive deals, recipes, cookbooks, and our best tips for home cooks — free and straight to your inbox. PLUS: 500 Rewards Points.
Hopefully, these seven steps inspired and equipped you to put together a fun wine tasting at home. But as you start brainstorming wine tasting party ideas just remember that, when it comes down to it, all you need is a few good bottles of wine and a few good friends.
For even more insight into fun wine tasting ideas, check out other experiences happening on Cozymeal.