What Is Boba? All About This Sweet Treat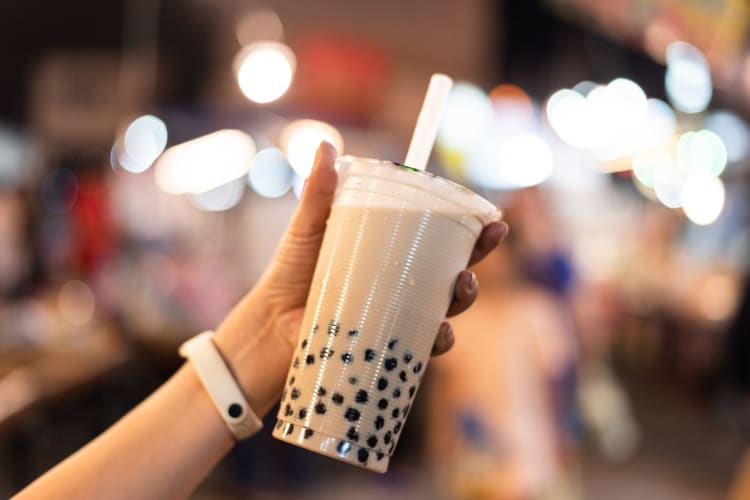 Our editorial team recommends the best products through independent research, selection and careful review. If you make a purchase through one of our affiliate links, we may earn a commission. Prices are subject to change.
Don't feel bad if you don't know about boba. While it's as familiar as coffee and smoothies to many people, boba is still more common in major cities. If you happen to live in a less urban area, this may be the first time you've heard of it.
Have you ever seen someone holding a cold drink with what appears to be blueberries in the bottom? Those aren't blueberries, that's boba. So what does boba taste like? Isn't it weird to have something solid come up through your straw? In order to understand the magic and mystery of boba, you've just got to try it.
Jump to Section
Book a Local Food Tour Now
Explore your city's best bites, esteemed eateries and hidden gems with a top-rated tour guide.
What Is Boba?
What is boba? And what is boba tea? Are they the same thing?
Boba are those adorable little spheres that settle at the bottom of your milk tea. The term boba is also used as a catch-all term for any drink that contains them, which is most commonly a tea.
Boba originated in Taiwan in the 80s and made its first splash in the U.S. sometime in the 90s. At that time, boba tea shops were mainly located in Asian communities, but the trend quickly spread to college campuses and beyond.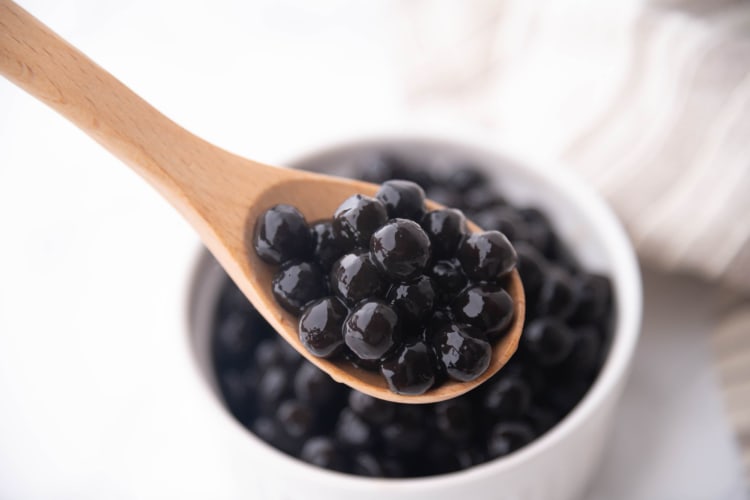 If you haven't tried boba before, you're in for a treat. At first sip, it might feel a little odd as that slippy bite comes up your straw. But you take another sip because it's so good. Then you get it.
One way to get acquainted with boba is to sample some on food tours in NYC or food tours in San Francisco. You might even find boba shops in hidden places if you sign up for food tours near you.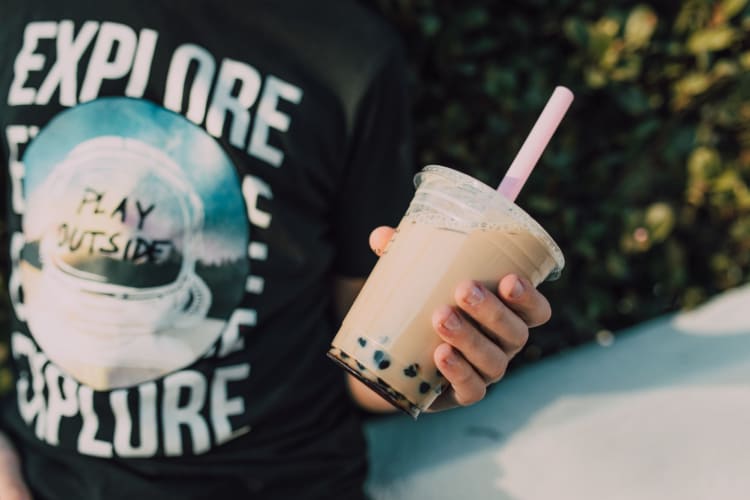 What Is Boba Made Of?
Boba is made of cassava starch. Cassava is a root vegetable (some might recognize it as yuca instead of cassava) grown in South America. It's the Idaho potato's starchier, milder cousin. Cassava is the main ingredient in tapioca. It's also a major food staple in many developing countries.
Boba spheres are simply tapioca pearls that get simmered in sugar to give them sweetness and color. Boba is most often made with vanilla, caramel or brown sugar.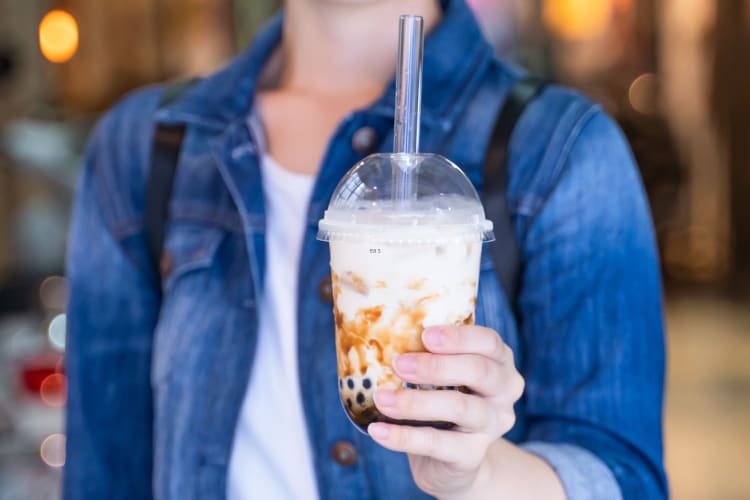 How Do You Drink Boba Tea?
What is boba tea and how do you drink it? Easy. Stop into one of the myriad boba shops that have popped up all over the country and peruse the wide range of options. Boba typically gets served in a milk tea (green or black tea with milk). But boba menus have diversified to bring you boba in fruit juices, coffee drinks, slushies and smoothies too.
A trip to a boba shop is a great way to get introduced to the wide variety of teas available (oolong, matcha, orange Thai) as well as new flavors like lychee. Regardless of your choice, boba comes with a straw big enough to be able to slurp your pearls. Just use the sharp end of the straw to pop a hole in your cup's lid. Then sip your drink and wait for the little sweet treat to hit your tongue. Enjoy the chew and repeat.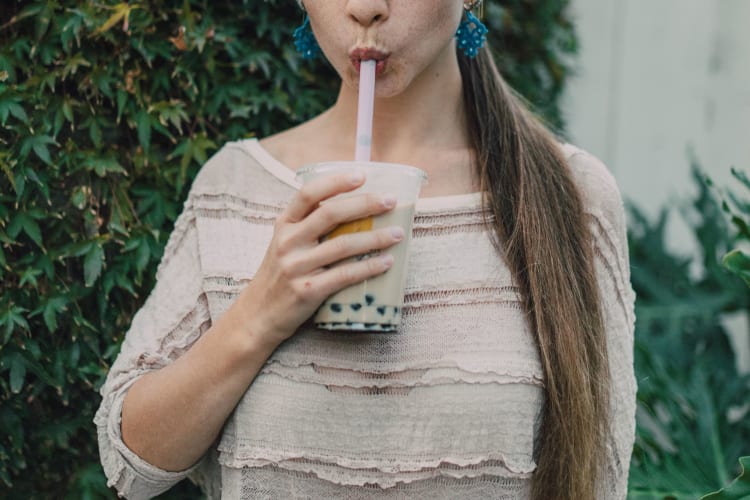 Once you've moved beyond beginner boba, you can have even more fun by adding toppings like pudding (more like flan than what you know as pudding), grass jelly or even aloe vera. The flavors, colors and add-in options are endless. It's kind of like going to Starbucks but Taiwanese style.
Book a Gourmet Cooking Class Now
Kick-start your culinary confidence with help from a world-class chef. See what's cooking in your city today.
Is Boba Tea Healthy?
The good news about boba tea is that it's gluten free. But that's the only good news. Because boba is made from nothing but starch and sugar, they are extremely high in calories. Even though boba is often paired with green tea, which is considered somewhat healthy and detoxifying, the downsides of boba more than erase those benefits.
Bottom line? Enjoy your boba. But don't make it your daily go-to drink.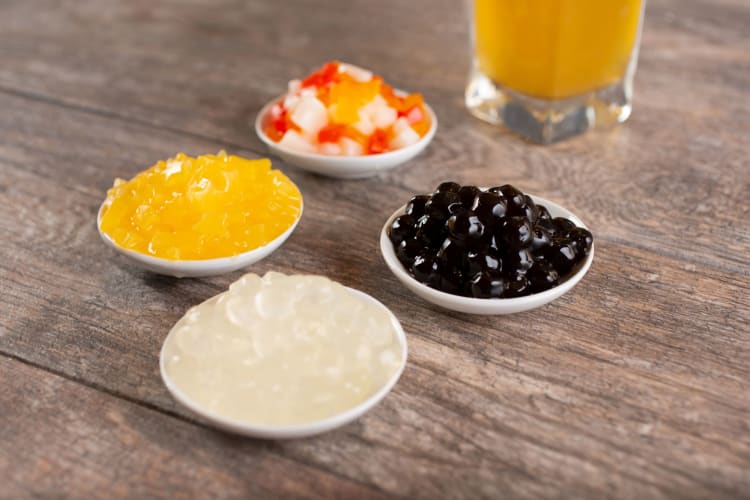 Where Can I Buy Boba Tea?
Boba shops are popular in many cities, especially near college campuses. A quick internet search for "boba near me" will net you more choices than you'd think. Check out this list of the best boba in NYC to get started. You can also buy boba kits online at Goldbelly.

Join 200,000+ Culinary Enthusiasts
Exclusive deals, recipes, cookbooks, and our best tips for home cooks — free and straight to your inbox. PLUS: 500 Rewards Points.
One of the most wonderful things about food is that there is always something new to check out. Boba is a great example of a food so delightful that it made its away across the world and onto the must-try lists of foodies everywhere.
For even more ways to explore your favorite foods, check out other experiences happening on Cozymeal.