What is High Tea?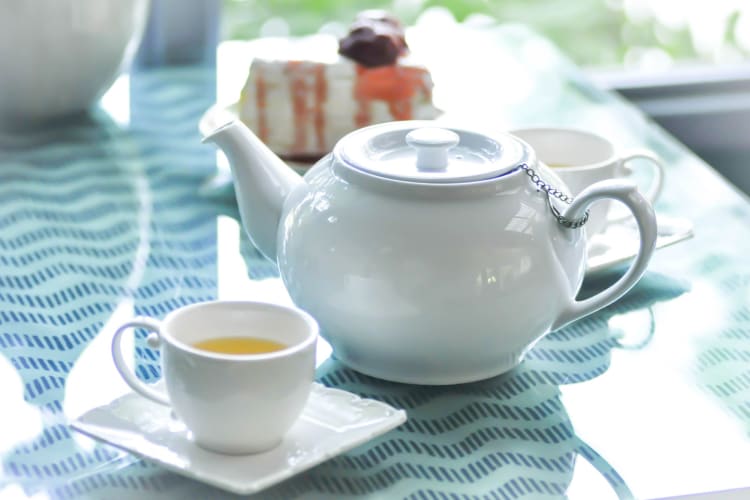 There's nothing quite as satisfying as a spot of tea after a long day at work and that's exactly what high tea is for. This occasion may have originated in the UK, but no matter where you live, you can enjoy it.
But what is high tea anyway? What's the difference between high tea vs. afternoon tea and what should you serve? Read on for the answers to all of these questions.
Jump to Section
Book a Gourmet Cooking Class Now
Kick-start your culinary confidence with help from a world-class chef. See what's cooking in your city today.
What Is High Tea?
In the UK, "tea" doesn't just refer to the beverage. While people certainly drink tea, "high tea" actually refers to a meal. It's similar to supper or dinner. People enjoy high tea around or after 5 p.m., consisting of substantial food like meat pies and sausages along with snacks and pastries, all accompanied with a cup (or several) cups of tea. "High tea" might sound fancy, but in reality, it's a working-class meal. It's supposed to be a substantial and hearty meal suitable for laborers who have been busy at work all day. It's no fancier than a standard afternoon meal, despite the name.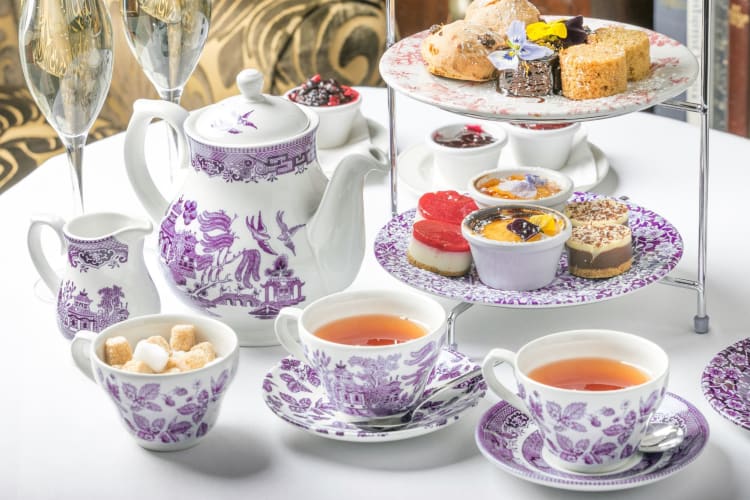 High Tea vs. Afternoon Tea
So if high tea isn't a more formal version of afternoon tea, what's the difference between them? While the terms "high tea" and "afternoon tea" are sometimes used interchangeably outside the UK, it's important to understand the traditional UK distinction when seeking either experience.
First, high tea is served later than afternoon tea. Afternoon tea tends to happen before 5 p.m., while high tea happens after.
When it comes to the fare you can expect, high tea is a more substantial meal compared to afternoon tea. High tea includes a mix of savory and sweet items. You can expect items like hearty meat pies, quiches, sandwiches, scones and a variety of snacks and sweets. Afternoon tea has a heavier focus on the tea itself, so food tends to be light (like sweets and finger sandwiches).
We mentioned that high tea tends to be a "working class" meal. It's generally served in a standard dining area in a home. Afternoon tea, on the other hand, traditionally takes place in an elegant tea room or a hotel. It's a more formal event, and guests are expected to dress up a bit.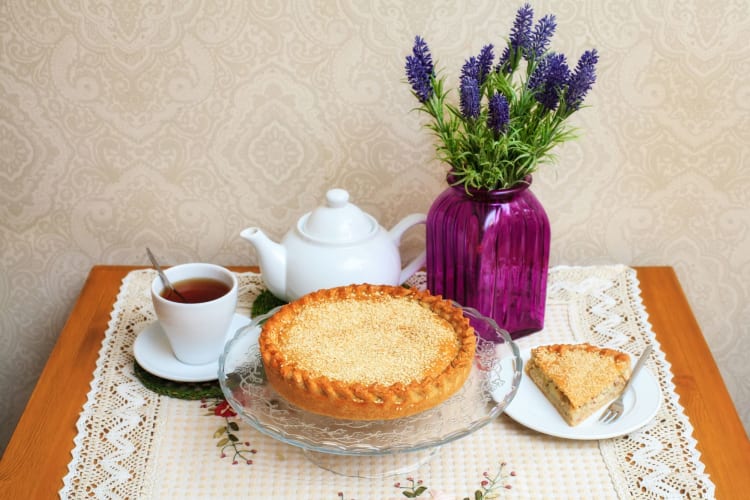 History of High Tea
While the concept of afternoon tea allegedly came to the UK around 1840 from Anna, the Duchess of Bedford, who felt hungry and lightheaded in the afternoons, high tea is quite different.
High tea, as aforementioned, started with the working class. Laborers would return home in the evening after a hard day at work and need something to fill their bellies. A hefty meal with some comforting hot tea was the perfect solution. It was too late for classy afternoon tea and these people didn't have the money for delicate pastries, but it was still satiating.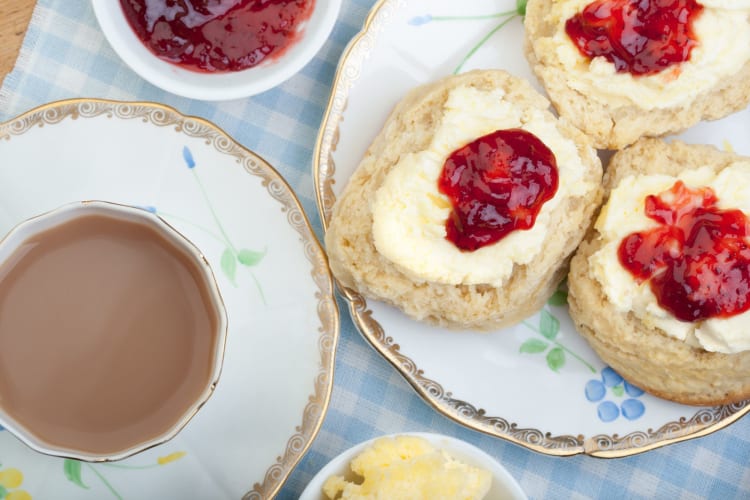 Book an Online Cooking Class Today
Five-star chefs. Step-by-step coaching. Flexible menus. Come see what's cooking in a live online cooking class.
What to Serve at High Tea
Do you want to start having high tea at home, but you're not sure what to serve? Don't worry. Because this is a working class meal, you don't have to get too fancy with it. If you learn to cook a few basic and hearty dishes, you'll be on the right track.
At high tea, you can expect filling dishes like meat pies (or their veggie alternatives), eggs, bread and cheese. There may be sweets, but they won't be as elegant as those for afternoon tea.
If you're new to cooking, no worries. Cooking classes near you can teach you the basics. In over 120 cities worldwide, you'll find cooking classes in Scottsdale all the way to cooking classes in Vancouver. There are even interactive online cooking classes, so there are plenty of options that can teach you what you need to know to make this simple meal.
As far as the literal tea goes, you can keep it simple with one or two varieties as well as cream and sugar. Remember, this isn't as posh as afternoon tea.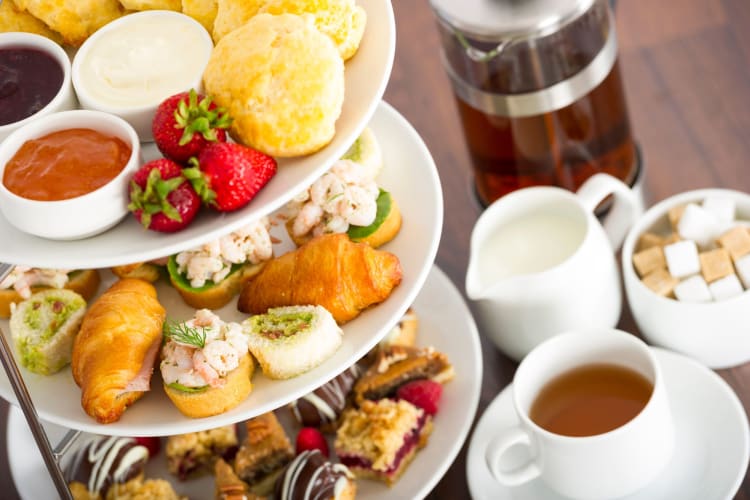 Join 200,000+ Culinary Enthusiasts
Exclusive deals, recipes, cookbooks, and our best tips for home cooks — free and straight to your inbox. PLUS: 500 Rewards Points.
Now that you know all about high tea, why not give this rustic and filling meal a try? It hits the spot when you're feeling famished after a hard day at work. For even more ways to explore your favorite foods, check out other experiences happening on Cozymeal.