What Is Matcha and How to Use It Beyond Tea
You might think this popular green tea should have wrapped up its moment in the spotlight by now, but plenty of people still wonder, what is matcha? And what are some of those touted benefits matcha offers as a health food?
This Japanese powdered tea may have established itself as a superfood trend, but it has also found a permanent place in our hearts and pantries and has become both a popular and timeless ingredient in everything from beverages to ice cream to pesto.
Matcha is here to stay. With the guide below, you'll have plenty of knowledge and recipes at the ready next time someone asks "What is matcha, anyway?"
Jump to Section
GET UP TO $50 IN COZYMEAL
CASH™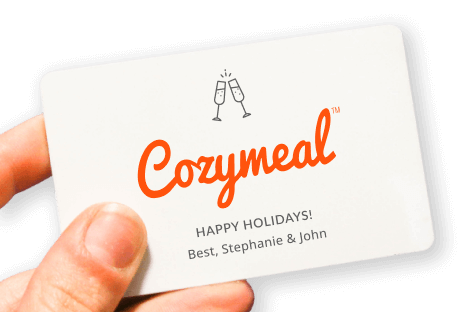 GET UP TO $50 IN COZYMEAL
CASH™
$100 or more, get $10 Cozymeal Cash™
$250 or more, get $25 Cozymeal Cash™
$500 or more, get $50 Cozymeal Cash™
What Is Matcha Tea?
What is matcha, after all? Matcha is a type of high-quality Japanese powdered green tea. The powder is mixed with boiling water and like other teas, can be enjoyed hot, iced, plain or sweetened.
With matcha, you're drinking the actual leaves that have been ground into a fine powder after being steamed and dried to deepen the flavor. While other types of green tea can be grown in many parts of the world, matcha is unique to Japan and is cultivated in a specific way to trigger the growth of leaves with a better taste and texture.
What Is a Matcha Latte?
Matcha lattes have risen in popularity over the past few years, and now you can find one in just about every coffee shop in the country. Simply, a matcha latte adds milk and optional sweeteners to your tea to make it ultra-creamy and smooth.
Book a Gourmet Cooking Class Now

Kick-start your culinary confidence with help from a world-class chef. See what's cooking in your city today.

Book Now
What Are the Health Benefits of Matcha?
Along with the question of what is matcha, many people are curious about its health benefits. Because matcha is made from high-quality tea and the whole leaves are ingested, it's a more potent source of nutrients than your garden variety steeped green tea. In addition to providing vitamins and minerals, matcha is rich in antioxidants, which have been tied to protection against heart disease and cancer, providing better blood sugar regulation and blood pressure reduction.
What is matcha's caffeine level? Well, matcha has more caffeine than regular green tea (but less than coffee) and delivers an invigorating boost of energy with a "calm alertness." Matcha is known for its astounding ability to give mental clarity and a heightened awareness without the jitters.
| | |
| --- | --- |
| 8 Ounces | Average Caffeine Content |
| Brewed coffee | 85-200 mg. |
| Matcha | 25-70 mg. |
| Black tea | 14-61 mg. |
| Green tea | 24-40 mg. |
What Does Matcha Taste Like?
Matcha's taste is an intricate fusion of fragrance and flavors. Matcha has a velvety texture swirled with a smooth, crisp sweetness, which entertains a delicate balance of bitter and savory notes. Matcha also boasts an herbaceous earthiness with the characteristic "greenness" and vibrancy associated with green tea. The question "What is matcha?" can best be answered by tasting this beloved drink for yourself.
Book an Online Cooking Class Now
Ready to perfect your homemade pasta, paella or pad thai? Join a world-class chef from the comfort of your kitchen.
What Is Matcha Used For?
Of course, you can brew matcha into a simple tea, robust latte or detoxifying smoothie, but why stop there? Matcha is incredibly versatile and brings the wow factor as it turns everything it touches into a delightful shade of green. From sweet treats to savory sauces to dreamy drinks, it's time to get creative with matcha! If you're wondering what is matcha used for besides tea, you'll love adding this satisfying, sweet earthy flavor to just about any concoction you dream up.
8 Ways to Use Matcha Beyond Tea
There's simply no limit to all the ways you should be drinking (and eating) matcha, but here are eight recipes to get you across the starting line into your foray with matcha:
1. Matcha Cupcakes
This delightful recipe for Matcha Cupcakes brings the pleasing earthiness of matcha to an already beloved sweet treat. These also just so happen to be dairy free, down to their almond buttercream icing, so anyone can enjoy them at any time.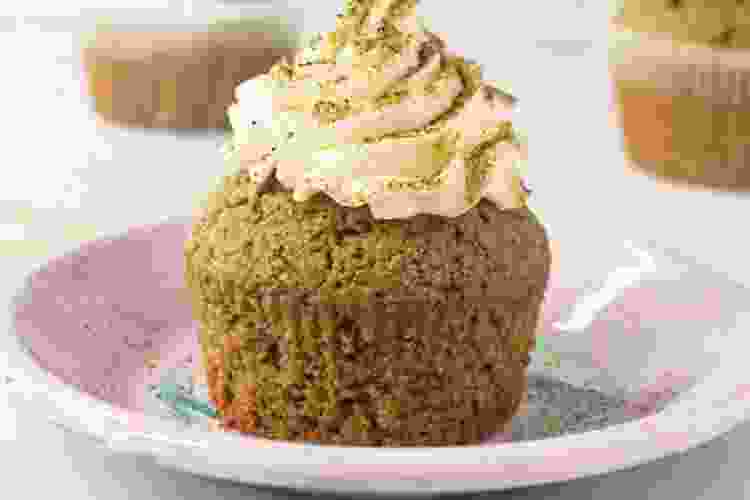 2. Japanese-Style Matcha Crêpes
There is a Zen garden-like method to spreading paper-thin matcha crêpe batter around that is almost hypnotic. Add some matcha powder to your favorite crêpe batter, then take things to a whole new level by filling your crêpes with homemade matcha ice cream.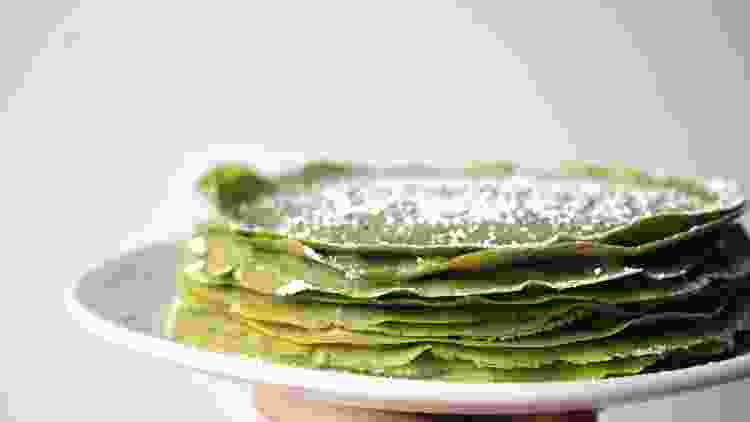 3. Matchamisu
A classic Italian dessert, the tiramisu can get a heaven-sent green tea spin by replacing classically used coffee with the magnificence of matcha. This matcha tiramisu recipe from Oh, How Civilized creates alternating layers upon fluffy layers of rich matcha cream and airy matcha sponge cake for a seriously divine dessert.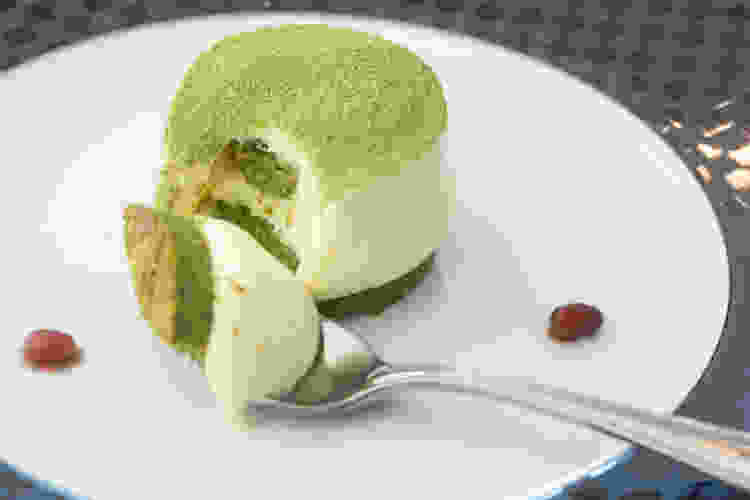 4. Matcha Ice Cream
On your quest to learn "What is matcha?" you're sure to find some sweet treat recipes along the way. The herbal flavor of matcha and the sweet creamy goodness of ice cream is a match-a made in heaven. Matcha pairs with dairy to churn out beautiful batches of silky, vibrant ice cream.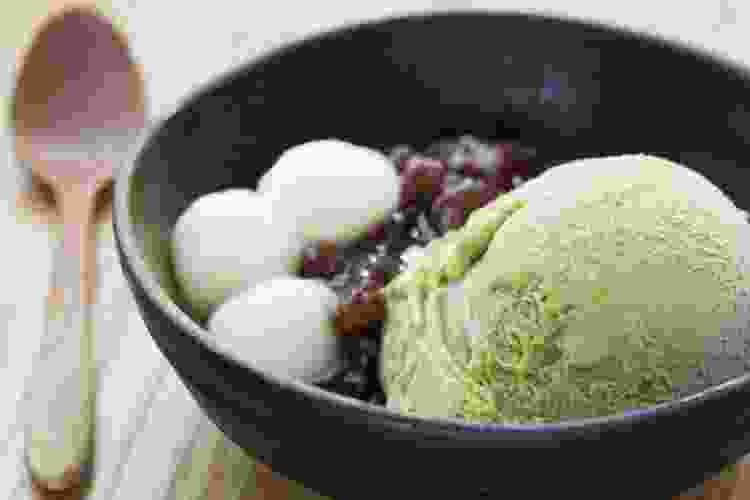 5. Matcha Pound Cake
Old school meets new school by combining the classic flavors of a pound cake with an elevated earthy sweetness. Matcha pound cake has the steadfast sturdiness and moist crumb you expect from a traditional pound cake, but is laced with the bright herbal infusion of matcha.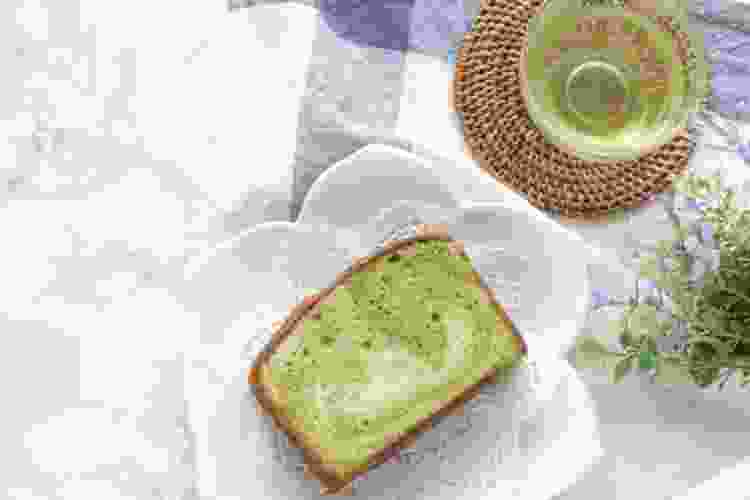 6. Matcha Scones
The floral notes of matcha pair sweetly with vanilla glaze in this matcha scone recipe from Heart of a Baker. Perfect for a breakfast treat or even dunking in a hot mug of matcha tea. Bonus: They're completely vegan!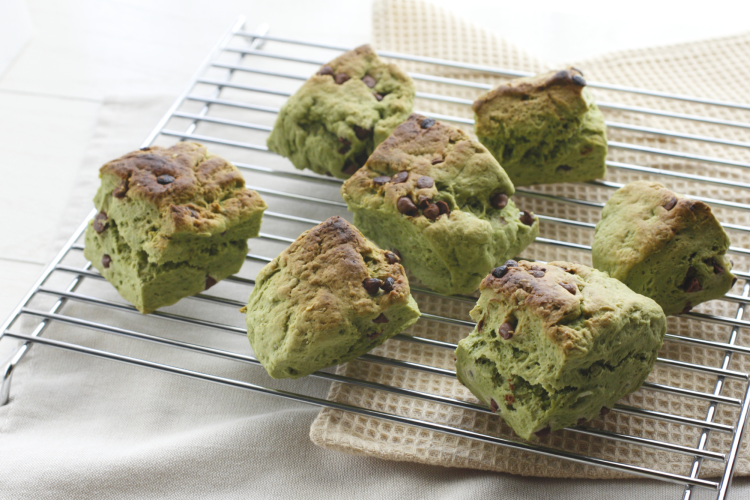 Gourmet Cooking Classes Near You
Take your culinary skills to new levels with guidance from five-star chefs.
7. Matcha Pesto
What is matcha pesto? Simply put, this so fresh, so green, so delicious condiment pairs all of the typical savory ingredients of pesto with a dash of matcha. Toss it with pasta, smear it on sandwiches, serve it with crostini for an appetizer or treat yourself to a single happy spoonful.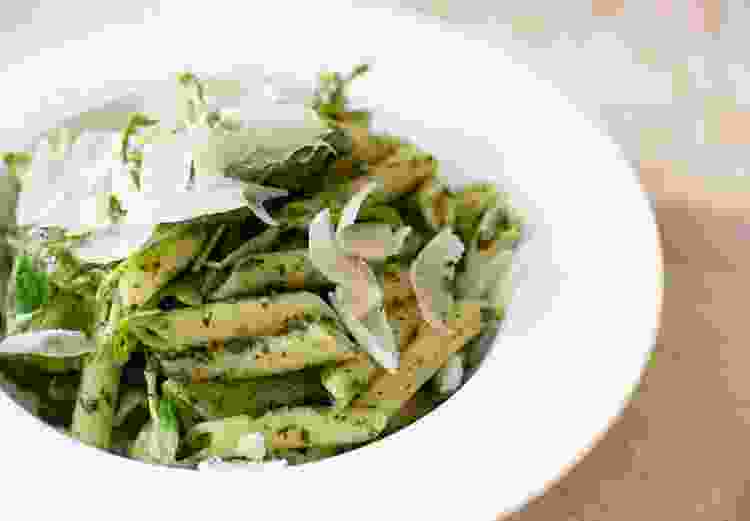 8. Matcha Green Curry
Green curry already boasts a lot of body and strength. But when you let the earthy sweetness of matcha harmonize with the creamy coconut milk and layers of punchy flavors, you get a meal that's nothing short of hearty, fresh and satisfying. One of green curry's virtues is it's adaptable enough to allow for such variations, so customize away!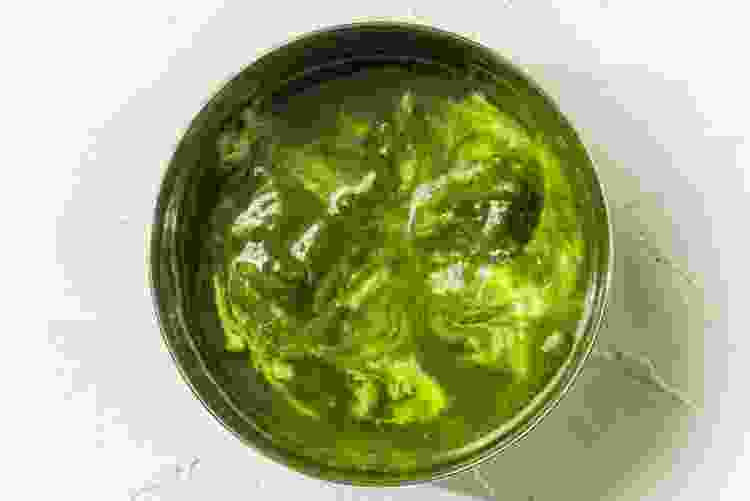 9. Matcha Cocktails
Pair matcha with some crushed mint, a squeeze of lime and some sparkling water for a refreshing midday pick-me-up. Or, in the evening, add a splash of rum and you've got yourself a unique cocktail to end your day with.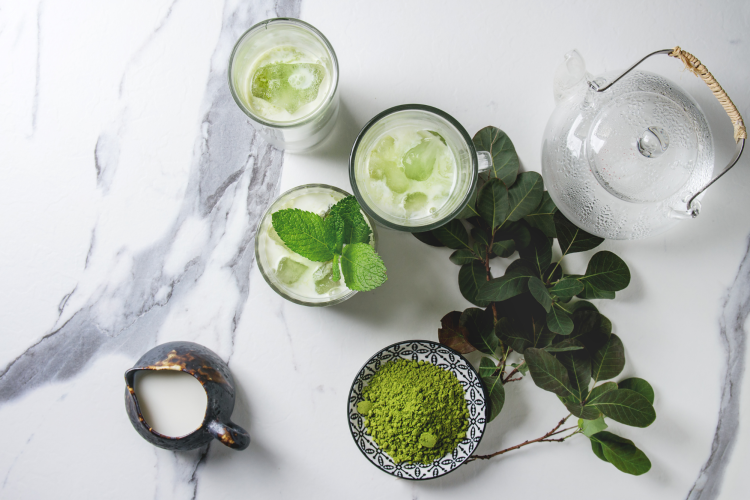 Join 200,000+ Culinary Enthusiasts
Exclusive deals, recipes, cookbooks, and our best tips for home cooks — free and straight to your inbox. PLUS: 500 Rewards Points.
The Best Ways to Enjoy Cooking With Matcha
If you're looking for more creative ways to enjoy this gorgeous green tea, why not take some inspiration from the best chefs in the business?
Chef-led cooking classes are one of the best ways to learn how to incorporate new recipes, ingredients and flavor combinations into your home cooking. You'll find cooking classes in Boston, cooking classes in Denver and beyond, so browse all cooking classes near you to find your favorite. You can also head to your own kitchen for a fully interactive online cooking class!
Not into getting your hands dirty in the kitchen? Let private chefs near you handle the shopping, menu planning, cooking and cleaning. There are private chefs in Los Angeles, private chefs in Austin and other cities standing by to inspire your palate with unique gourmet recipes you may have never tried.
Now that you know the answer to "What is matcha?" dive into even more culinary questions answered with experiences on Cozymeal.